Geothermal Energy is on a Hot Path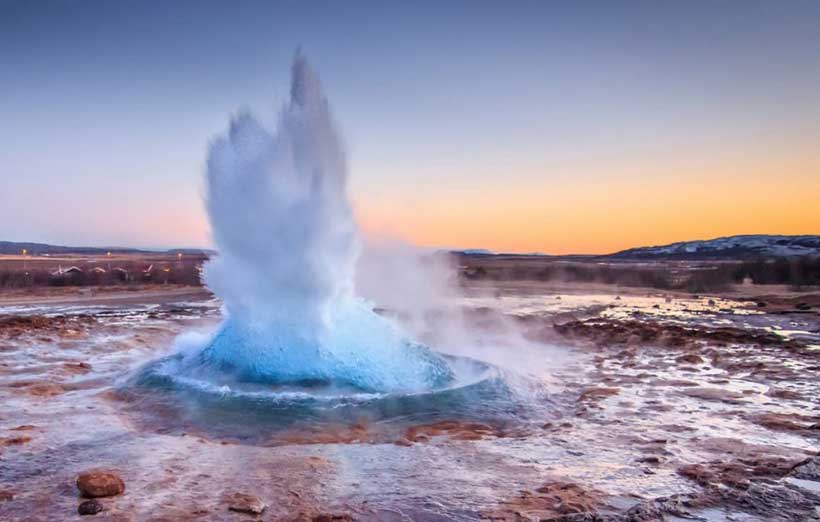 Geothermal energy development has followed the same storyline for many decades: a low-carbon energy source that can offer reliable and sustainable baseload power, whose development globally has been held back by high resource risk and the costs of test drilling.
Some 40 countries in Africa, East Asia and the Pacific, and Latin America and the Caribbean all have sizeable geothermal resources that can help them meet their energy needs in a reliable and low-cost way.
Geothermal energy could also help curb harmful emissions. The International Energy Agency (IEA) projects that by 2050 geothermal power could account for 3.5% of global electricity production, with 200 GW of installed capacity, avoiding 760 million tons of CO2 emissions annually.
Although geothermal energy has received wide recognition as a transformational resource, the prohibitively risky and expensive early-stage development has been a barrier to private sector investment and led to a slow growth of installed geothermal capacity for the past couple of decades.
In 2016, cumulative global geothermal capacity reached just over 13 GW and it is expected to rise to almost 17 GW by 2021, with the largest capacity additions expected in Indonesia, Turkey, the Philippines and Mexico.
Over the past five years, geothermal development has taken a different course, driven primarily by two factors: a global commitment to low-carbon development and the Sustainable Development Goal on energy (SDG7), and the strategic deployment of concessional climate financing to mitigate risks associated with initial stages of geothermal development.
Risk Mitigation Works
Global experience shows that mitigating exploration and drilling costs and risks can unlock investment needed to take geothermal to scale.
In 2013, the World Bank's Energy Sector Management Assistance Program (ESMAP) launched the Global Geothermal Development Plan (GGDP). The initiative works with partners to mobilize concessional funding for upstream development and in turn, catalyze significant investment across the entire value chain.
In just five years, the GGDP has managed to spur an important shift in the sector. It has raised $235 million in concessional funding through the Clean Technology Fund (CTF), which has been made available to multilateral development banks (MDBs), including the World Bank to support upstream geothermal activities.
As a result, multilateral financing for upstream activities in 2013-2017 grew to around $100 million per year, with projects in more than 30 countries. This represents at least a four-fold increase in the share of MDBs financing for early stage development, from only 6.7% in 1978-2012 to 29.2% of their geothermal investments in 2013-2017. The projects currently underway are expected to mobilize an additional $1.5 billion from other sources.
The World Bank has leveraged ESMAP's technical assistance and is currently supporting six upstream geothermal projects (with $610 million of World Bank financing and $689 million from other donors) in five countries: Indonesia, Turkey, Ethiopia, Djibouti, and Armenia. Another four projects in Nicaragua, Dominica, St. Lucia and Indonesia are under preparation.
Other MDBs have similarly scaled up by tapping into CTF funding to help de-risk geothermal fields in countries such as Chile, Mexico, Kenya, Indonesia, the Philippines and the Eastern Caribbean.
Countries are also establishing de-risking mechanisms to attract and assists developers in the early phases of their investment. For example, with support from the World Bank/ESMAP and other partners, Indonesia is planning a new Geothermal Risk Mitigation Facility to leverage billions of dollars in private sector funding. This is a crucial step to bridging the $25 billion investment gap over the next 8 years to help the government add 5.8 gigawatts (GW) of electricity production with geothermal resources by 2026. In 2012 the World Bank supported the government through a grant from the Global Environment Facility (GEF) to undertake reforms, and helped Pertamina Geothermal Energy (PGE) to begin its geothermal expansion program through a $175 million IBRD loan, along with $125 million of concessional financing from the CTF.  In 2017, the World Bank provided $55.25 million in grants to support Indonesia's Geothermal Energy Upstream Development Project. The CTF is contributing $49 million to support infrastructure development and exploration drilling and the GEF is contributing an additional $6.25 million to support technical assistance and capacity building.
A Tailored Approach Works
Global experience has also shown that approaches to geothermal expansion can be tailored to fit different country settings. An ESMAP-funded analysis of the global portfolio of geothermal power projects commissioned prior to 2014 takes an in-depth look at the support mechanisms for each project and outlines distinct approaches that countries have taken to expand their geothermal energy.
For example, countries such as Mexico, Kenya, El Salvador and Costa Rica have relied almost entirely on public resources for geothermal expansion to develop over 3.6 GW of energy. Their successes were driven by strong government commitment and the availability of public funds.
Increasingly, however, more countries have been opening doors to private developers and are following a model where the public and private sectors share cost and risks.  example, one of the key-components to Turkey's unparalleled growth in geothermal development has been the de-risking of geothermal fields using public funds. In 2016, the World Bank approved a $350 million project developed with support of ESMAP which included a $40 million risk sharing mechanism to cover part of the cost for failed exploration wells in projects that are expected to confirm about 210 MW of geothermal capacity. These projects are expected to mobilize about $200 million of private capital and incentivize exploration outside the most developed areas.
Another example of cost sharing between public and private sectors is St. Lucia, where concessional financing will be used to carry out an exploration drilling campaign in an area with high prospects.  If the resource is confirmed the government will engage a private company to fully develop the field.
Russia is ramping up natural gas exports to Europe. In 2018, Gazprom delivered a record 201.8 billion cubic meters of gas – 3.8 percent, or 7.4 billion cubic meters more than it did in 2017. Gazprom CEO Alexei Miller disclosed these figures during a meeting with President Vladimir Putin on March 12. Apparently worried by this hard fact, a number of EU countries and institutions, as well as Washington, are trying to economically pressure key buyers of Russian gas to stop doing business with Moscow and prevent the construction of the Nord Stream 2 and Turkish Stream gas pipelines.
Germany is a leading buyer of Russian gas in Europe and wants to buy even more. According to Alexei Miller, "Germany's Russian gas consumption grew by 9.5 percent year-on-year, meaning that we supplied 58.5 billion cubic meters in 2018. This is more than the capacity of Nord Stream alone."
"Without a doubt, it should be noted that the upward trend in demand for Russian gas continues; therefore, in the medium term we expect that the volume of gas supplies to the European market will grow even more. As of the end of 2018, the share of Russian pipeline gas in the European market stood at 36.7 percent," Miller said.
Unnerved by this trend, Russia's competitors in the European energy market have been taking their own, mainly propaganda, steps by putting a political spin on energy-related issues.
During his March 12 keynote address to top executives of the world's largest energy companies attending a CERAWeek industry conference in Houston, US Secretary of State Mike Pompeo urged them to promote "American ideals" and the benefits of "free market."
Stating that countries, including Russia and Iran, had long used their oil and gas assets to trap weaker nations into subservient relationships, Mike Pompeo stressed that it was high time US energy companies demonstrated the benefits of the free market to the world.
"We're not just exporting American energy. We are exporting our commercial value system to friends and partners. The more we can export free enterprise, rule of law … and transparency the more successful the United States will be," he urged.
China, viewed by the Trump administration as America's main trade and economic rival, was not spared either with Mike Pompeo accusing Beijing of being engaged in energy projects in Africa and Asia to pursue its own interests. He added that unable to resist Beijing's pressure, a number of countries expect American companies to come in, and urged power engineers working overseas to actively interact with US diplomats and seek support from his department.
The Trump administration's open politicization of issues pertaining to cooperation in the energy market has not been lost even on domestic US media with the American business mouthpiece, The Wall Street Journal, writing that Mr. Pompeo's speech at the CERAWeek conference reflects the government's desire to "use [America's] growing status as an oil and gas superpower to counter foreign rivals," and impose the purchase of US natural gas on the country's allies to the detriment of rival suppliers.
US pressure is most clearly evident in the case of the project to build the Nord Stream 2 gas pipeline from Russia to Germany, which is viewed by Washington as a direct competitor for the supply of its own liquefied natural gas (LNG) to Europe. Back in January, the US ambassador to Germany, Richard Grenell, warned that Washington could slap sanctions on German companies involved in the Nord Stream 2 project. According to the German newspaper Bild am Sonntag, in letters sent, among other places, to the headquarters of Wintershall and Uniper companies, Mr. Grenell emphasized that "companies involved in Russian energy exports are taking part in something that could prompt a significant risk of sanctions."
The US State Department then rushed to say that the ambassador's words should not be perceived as a threat, but just as an expression of the "US position." The German Foreign Ministry still made it clear that Ambassador Grenell's actions are contrary to diplomatic practice.
"European energy policy issues should be addressed in Europe, not in the US," Foreign Minister Heiko Maas said, with Wolfgang Büchele, chairman of the Eastern Committee of the German Economy, noting that the issue was "about our self-esteem and sovereignty."
Domestic policy considerations also factor in very clearly in the toughening of Washington's position on energy with Robert Bosch Foundation expert Julianne Smith noting that the situation is exacerbated by the Democratic Party's success in the November 2018 midterm elections to Congress.
The German business newspaper Das Handelsblatt quoted Smith as saying that with his command of US domestic policy now limited, Donald Trump might engage much more actively in foreign policy, which, in turn, could have bad ramifications for Germany.
Despite the State Department's assuaging explanations for Ambassador Grenell's unprecedented statements, on March 12, The Wall Street Journal reported, referencing several Trump administration officials, that Washington is indeed willing to impose sanctions on investors and companies building the Nord Stream 2 pipeline.
Although not inclined to overdramatize the impact the US policy could have on Russia's economic projects, Moscow remains very clear-eyed on Washington's actions.
"We are well aware of the fact that we are dealing with attempts at unfair competition, and sometimes with actions comparable to racketeering and raiding, only at the international level," the Kremlin spokesman Dmitry Peskov said, responding to Washington's attempts to thwart the Nord Stream 2 project. He emphasized that the White House should better think about how to convince Europeans to buy US LNG, which is way more expensive than what they pay for Russian gas.
The White House has reportedly been stepping up attempts to hamper the construction of the Nord Stream 2 pipeline by trying to coordinate its efforts with the most anti-Russian forces in the European Union. Acting in synch with Mike Pompeo's speech in Houston and the information published by The Wall Street Journal, a majority of European Parliament deputies voted on March 12 to toughen the EU's energy policy vis-à-vis Russia in a resolution approved by 402 MEPs with 163 votes against.
The document, drawn up on the basis of a report prepared by the Latvian MP from the European People's Party, Sandra Kalniete, and earlier approved by the European Parliament's Foreign Affairs Committee, calls on European countries to halt the construction of the Nord Stream 2 gas pipeline and to abandon other major cooperation projects with Russia.
"We are drawing attention to the fact that the European Parliament today adopted a recommendatory political resolution on the state of relations between the EU and Russia. It includes more than 50 points pertaining to various aspects of this relationship, of which Nord Stream 2 is one," Nord Stream 2 AG, the operator company of the Nord Stream-2 project, commented on the resolution.
"Irrespective of the political declarations, the implementation of Nord Stream 2 is governed by a binding legal framework that has also been shaped by the European Parliament. The legal framework consists of EU law, international conventions, and the national legislations of the countries along the planned route."
Nord Stream 2 AG also took time to reiterate that all construction work for the project is governed by valid permits from the competent authorities from all the EU countries along the route of the pipeline.
It added that the non-binding political resolution on the state of EU-Russia relations by the European Parliament does not change the legal framework governing the implementation of the pipeline.
Still, in order to guard against any undesirable developments, Nord Stream 2 AG decided to take pre-emptive action. According to The Financial Times, the company is exploring plans to hive off the pipeline's final 50 km German leg into a separate firm, while the rest of the pipeline (about 1,200 kilometers) will remain outside the EU's jurisdiction. The newspaper believes that this "would substantially undermine expectations raised by an EU decision last month that the project would be subject to the bloc's energy rules."
Meanwhile, many in Europe itself are very skeptical about increasing purchases of US liquefied natural gas at the expense of pipeline gas imports from Russia. According to the latest European Commission calculus, by 2023, the EU countries will be getting 8 billion cubic meters of US LNG, which is 2.4 times the present amount. Even then this would still cover a mere 1.6 percent or so of their gas consumption. Simultaneously, a fall in the EU's domestic gas production will open an annual "niche" of between 30 billion and 40 billion cubic meters, most of which will be filled by Russian gas, both pipeline (Gazprom) and LNG (NOVATEK).
Faced with the growing demand for natural gas, the UK may resume attempts to develop domestic shale gas deposits, with IGas Company having announced the discovery of shale gas in the Bowland Shale formation in central Britain with an estimated capacity of 37 trillion cubic meters. However, all previous attempts to launch industrial-scale production of shale gas in Europe fell flat due to natural conditions being different from those in the US, legislative norms and public sentiment.
In view of the situation existing today, there is every reason to expect increased attempts by the United States and pro-US forces within the European Union to thwart the implementation of Russian energy projects by political means. However, much will depend on the changing demand for energy both in European countries and in Asia (primarily in China) where the bulk of US liquefied natural gas will inevitably go, leaving European terminals high and dry.
First published in our partner International Affairs
Thinking about energy and water together can help ensure that "no one is left behind"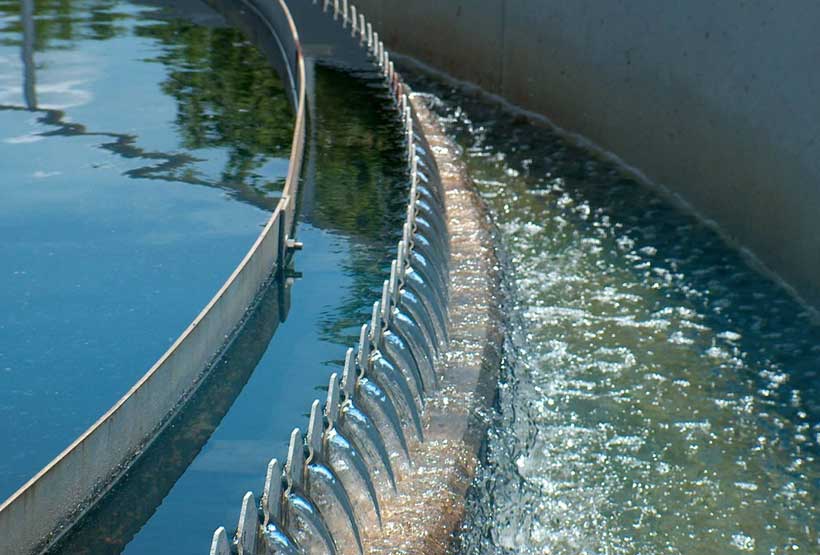 The theme of this year's World Water Day is "leave no one behind", a salient theme for the IEA because of the importance our work places on achieving affordable and clean energy for all (SDG 7), but also because energy acts as an enabler of other SDGs, including access to clean water and sanitation for all (SDG 6).
Last year the World Energy Outlook integrated a water dimension into the IEA's Sustainable Development Scenario (SDS) to better understand how much energy it might take to achieve SDG 6 and what role the energy sector could play.
This analysis found that while energy is essential to solving the world's water problems, the amount of energy required to attain SDG 6 hardly moves the dial in terms of global consumption. Ensuring that 2.1 billion people have access to clean drinking water, 4.5 billion have safely managed sanitation, collecting and treating more wastewater and using water more efficiently adds less than 1% to global energy demand in the SDS in 2030.
It also found that it is much better to tackle these problems in tandem rather than in parallel as there are significant synergies between SDG 6 and SDG 7, which if tapped could accelerate progress on both goals.
For example, almost two-thirds of those who lack access to clean drinking water in rural areas also lack access to electricity. This opens up a range of potential opportunities to coordinate solutions and make progress on multiple SDGs at once.
This is because many of the technologies and solutions being deployed to provide electricity can also be used to provide access to water. Decentralised solar PV water pumps can replace more expensive diesel pumps or hand-pumps and mini-grids can power filtration technologies, such as reverse osmosis systems, to produce clean drinking water. While there are many solutions that do not require energy, its use can help increase the reliability and the amount of clean water available at a given point in time.
That said, providing access to clean water is just a start. Ensuring it is reliable, affordable and able to scale up to meet continued demand from rising standards of living and population growth is another challenge. So is moving beyond just a household level of access towards delivering access for productive uses, such as agriculture. In each case, the energy load is likely to grow.
As such, meeting these challenges and approaching water and electricity access in an integrated way may shift the emphasis away from off-grid solutions towards mini-grid or grid-connected solutions, especially where water services can provide an "anchor load" for power generation and assist with balancing and storage.
There is also another side to the story: waste can generate energy. Anaerobic digesters can be used to produce biogas from waste, which can then be used by households to displace the use of wood and charcoal. With proper planning and support, such solutions deployed in rural areas can ensure the safe collection, disposal and treatment of waste and contribute to the achievement of clean cooking for all, one of the targets of SDG 7. This has the potential to provide upwards of 180 million households with clean cooking fuel while also reducing indoor air pollution. We will be looking in detail at the potential for biogas in WEO 2019.
Beyond these synergies, it's important to also highlight how achieving SDG 6 requires improving the way we manage and use water to ensure it is available when needed. While the energy sector's share of total global water use today is relatively low – accounting for roughly 10% of total global withdrawals and 3% of consumption – there is room to further reduce demand. Water withdrawals for the energy sector in the SDS decline by 20% by 2030 from today's levels thanks to a combination of energy efficiency, a move away from coal-fired power generation and greater deployment of solar PV and wind.
Getting the water and energy communities to coordinate efforts and financing has the potential to unlock significant progress on some of the most deep-rooted issues of our day: providing electricity, clean cooking, clean drinking water and sanitation to the billions of people who lack these today. This will require thinking and working together, innovative business models and cross-sectoral planning and regulation. There are no simple solutions, but exploiting these synergies can make a big difference for those currently left behind.
Are aviation biofuels ready for take off?
Air travel is booming, with the number of air passengers set to double over the next twenty years. Aviation demand is particularly evident in in the Asia Pacific region, where growing economic wealth is opening new travel opportunities.
Aviation accounts for around 15% of global oil demand growth up to 2030 in the IEA's New Policies Scenario, a similar amount to the growth from passenger vehicles. Such a rise means that aviation will account for 3.5% of global energy related CO2 emissions by 2030, up from just over 2.5% today, despite ongoing improvements in aviation efficiency.
This expansion underscores the need for the aviation industry to tackle its carbon emissions. For now, liquid hydrocarbon fuels like jet fuel remain the only means of powering commercial air travel. Therefore, along with a sustained improvement in energy efficiency, Sustainable Aviation Fuel (SAF) such as aviation biofuels are key to reducing aviation's carbon emissions.
The International Civil Aviation Organization (ICAO), which governs international aviation, has committed to reducing carbon emissions by 50% from their 2005 level by 2050. Blending lower carbon SAF with fossil jet fuel will be essential to meeting this goal. This is reflected in the IEA's Sustainable Development Scenario (SDS), which anticipates biofuels reaching around 10% of aviation fuel demand by 2030, and close to 20% by 2040.
The aviation industry demonstrates a strong commitment to sustainable aviation fuel use
The first flight using blended biofuel took place in 2008. Since then, more than 150,000 flights have used biofuels. Only five airports have regular biofuel distribution today (Bergen, Brisbane, Los Angeles, Oslo and Stockholm), with others offering occasional supply. But the centralised nature of aviation fuelling, where less than 5% of all airports handle 90% of international flights, means SAF availability at a small number of airports could cover a large share of demand.
Another indication of aviation's commitment to growing SAF use is the agreement of long-term offtake agreements between airlines and biofuel producers. These now cumulatively cover around 6 billion litres of fuel. Meeting this demand will require further production facilities, and some airlines have directly invested in aviation biofuel refinery projects.
Still, aviation biofuel production of about 15 million litres in 2018 accounted for less than 0.1% of total aviation fuel consumption. This means that significantly faster market development is needed to deliver the levels of SAF production required by the aviation industry and keep on track with the requirements of the SDS.
Technology development is essential to increase aviation biofuel availability
Currently, five aviation biofuel production pathways are approved for blending with fossil jet kerosene. However, only one – hydroprocessed esters and fatty acids synthetic paraffinic kerosene (HEFA-SPK) fuel – is currently technically mature and commercialised. Therefore, HEFA‑SPK is anticipated to be the principal aviation biofuel used over the short to medium term.
Meeting 2% of annual jet fuel demand from international aviation with SAF could deliver the necessary cost reduction for a self-sustaining aviation biofuel market thereafter. Meeting such a level of demand requires increased HEFA-SPK production capacity. If met entirely by new facilities, approximately 20 refineries would be required. This could entail investment in the region of $10 billion. Although significant, this is relatively small compared to fossil fuel refinery investment of $60 billion in 2017 alone.
Ongoing research and development is needed to support the commercialisation of novel advanced aviation biofuels which can unlock the potential to use agricultural residues and municipal solid wastes. These feedstocks are more abundant and generally cost less than the waste oils and animal fats commonly used by HEFA-SPK, and can therefore facilitate greater SAF production. Furthermore, synthetic fuels produced from renewable electricity, CO2 and water via Power-to-Liquid processes may offer an alternative fuel source for aviation in the long term.
Improved aviation biofuel cost competitiveness with fossil jet kerosene is also needed
SAF are currently more expensive than jet fuel, and this cost premium is a key barrier to their wider use. Fuel cost is the single largest overhead expense for airlines, accounting for 22% of direct costs on average, and covering a significant cost premium to utilise aviation biofuels is challenging.
The competitiveness of SAF depends on its production cost relative to that of fossil jet kerosene (which varies with crude oil price). For all biofuels obtaining an economic feedstock supply is fundamental to achieve competitiveness, as feedstocks are the major determinant of production costs. For HEFA-SPK economies of scale could be realised by refineries designed for continuous production.
In the long term, airlines may include SAF consumption cost premiums within ticket costs. At current prices and today's fleet average energy efficiency, the additional cost per passenger for a 15% blend of HEFA may not be high in comparison with other elements that influence ticket prices, such as seating class, the time of ticket purchase and taxation. However, due to the competiveness of the aviation industry customer price sensitivity is a core consideration for airlines.
Policy measures are crucial to stimulate sustainable aviation fuel demand
Impressive progress has been made in the utilisation of SAF since the first biofuel flight ten years ago. However, to fulfil aviation biofuels' potential to reduce the climate impact of growing air transport demand, further technological development and improved economics are needed.
There is a key role for policy frameworks at this crucial early phase of SAF industry development. Without a supportive policy landscape, the aviation industry is unlikely to scale up biofuel consumption to levels where costs fall and SAF become self-sustaining.
Subsidising the consumption of SAF envisaged in the SDS scenario in 2025, around 5% of total aviation jet fuel demand, would require about $6.5 billion of subsidy (based on closing a cost premium of USD 0.35 litre between HEFA-SPK and fossil jet kerosene at USD 70/bbl oil prices). This is far below the support for renewable power generation in 2017, which reached $143 billion.
Other policy measures that could support SAF market development include:
Financial de-risking measures for refinery project investments (e.g. grants, loan guarantees).
Measures to provide guaranteed SAF offtake, e.g. mandates, targets and public procurement.
Other mechanisms that close the cost gap between SAFs and fossil jet fuel e.g. carbon pricing.
Countries have more control over policy support for domestic than international aviation, and the introduction of national policy mechanisms to facilitate SAF consumption is gathering pace. The United States, the European Union, the Netherlands, the United Kingdom and Norway have all recently established policy mechanisms which will support the use of aviation biofuels. To gain the confidence of policy makers and the general public, such support will need to be linked to robust fuel sustainability criteria.
The Carbon Offsetting and Reduction Scheme for International Aviation (CORSIA), scheduled to be introduced in 2021, will be the principal mechanism to meet the ICAO's long-term decarbonisation targets. SAF consumption and the purchase of carbon offsets are the two principal means to achieve CORSIA compliance, with the relative attractiveness of these to the aviation industry dependent on their cost per tonne of CO2 emissions mitigated.