EU and Iran Inevitable Choice: De-Securitization of Relation
Iran's deal with great powers in the framework of 5+1 negotiations (or 3+3 as European partners prefer to name it!), leads to Joint Comprehensive Plan of Action (JCPOA). Both sides seem to be committed to the plan so far; Iran to reduce its nuclear double use technologies and the west to remove international sanctions for that regard. But US election outcome brought a threat to the agreement. Trump since election's campaign criticized the deal as the worst in the history of the United State. Forgetting how true this claim can be, concerning current trends in the Middle East, he is up to not extend the US partnership in the agreement anymore in the next step.
This happens in the circumstance which Europeans consider the agreement one of the biggest achievements of their approach toward managing global peace and security in order to settle the challenges with dialogue. This stand is normal for pro-EU actors after some severe damages to EU structure like BRIXIT or far right movements' successes in some domestic elections which remind us the problem of democracy where it was born.
On the other hand some European states had deep good economic and industrial ties with Iran before imposing extensive international sanctions by United Nations Security Council on Iran for its nuclear project in 2010. Therefore Europeans tried to redesign economic contracts with Iran and at the meantime keep US in the deal. German, British and some other's high officials visited Tehran. The last one was French foreign minister Le Drian diplomatic visit which all are rare event in European-Iranian relations. Announcement of French president Macron plan for an official voyage to Tehran comes to absolutely unique occasion during last four decades which we used to see Tehran's isolation by western leaders despite mentioned trade connections.
Not like extremists in the US, mostly European civic pioneers believe that with deepen relations with Iran, they can improve democracy and social society in Iranian alive and dynamic community.  Therefore this can serve western global values as well. In spite of Iranian authority demonstrates modest motivation to promote and support this capacity. Does this case show a weakness point in European agenda which has to forget some basic norms it was established for?
But Iranian wise politicians consider the gaps between EU and US. Even though they cooperate with each other in the world's securitized issues but Europeans are gradually coming out of Americans military shadow. Some plans for establishment of a European military organization embedded in EU not NATO is an evidence. English depart also accelerates this trend. Whereas other competitions in economic and trade fields are severely considerable in two sides of Atlantic.
With no doubt EU has not a unique spirit. New members in particular from eastern part are more interested in business affairs comparing to founders in the west which civic values are still important. Therefore individual members are capable to have different approach in relation with a rich energy state like Iran whiles their bosses in EU trying to teach them lessons of liberal democracy!
Iran's Rise
After about four decades past from the Islamic revolution, Iran is going to regain its historical place in the region as a leader. Although reemergence of ancient Persian Empire after long term deprivation and current international political system seems not viable, but acting as a regional hegemony is lowest desire. Both world's great powers and average states in the Middle East (e.g. US and Saudi Arabia) are concerns about Iranians ambitions and have declared that, beside practical measures in counter. But Iran is trying to reduce tensions by de-securitizing the relations in particular with the west explaining that: "this is our "breathing space" and reasonably normal for a power in our size!". But here are some other facts which must be respected by critics.
Since the Islamic revolution in 1979, European-Iranian relations have fluctuated. US embassy crisis, Iran-Iraq 8 years' war, Salman Roshdi's book case, Mykonos court in Germany, Nuclear and Missile file beside human rights problem and some other events during last 4 decades severely damaged bilateral relations. In better word EU-Iran relations followed an action-reaction model instead of initiative productive approach which could serve both side's interests.
Question is: For a world actor like EU and regional one like Iran, in spite of differences, a productive approach in relations is promising which maximizes achievable interests for both sides?
In some realistic perspective, analyzers believe that two sides' different ideologies and norms make it difficult to be cooperative partners. But more social security approach proposes an alternative method. In this practical approach, de-securitization of relations is a solution. Most of available affairs are mainly politically oriented and are not security issues at all. Therefore establishment of productive relations is possible. Particularly when we remember in recent decades they had deep good economic relations even after revolution. In this context spillover of Functionalism agenda -which is an interesting approach in EU's enlargement process – is also applicable.
Roots of Current Situation
Iranian Islamic republic had some essential principles which have been inflexible since the revolution. But various administrations in power -each for period of eight years- had different domestic and foreign policies. Like a spectrum, one based its strategy against west (by conservatives) and another one rather more pro-western at least in case of Europe (by reformists), and it is observable that both trends have their supports in the entire community of Iran. So, could Europeans take a strategy to strengthen one serving their own interests?
Indeed Iran's strategic situation in the Middle East between Persian Gulf and Caspian Sea and being the leader of Shie' Muslims, besides Iranian's challenge with US and Israel, made Iran a crucial actor for EU. Keeping in mind energy resources and Iran's big economic and trading market capacities never allowed Europe to put this vital state out of EU's main agenda in the region, if not the world. Iranians also tried to divide US and Europe from the beginning. Europeans kept their strategic economic and political relations and even did not followed unilateral US sanctions imposed on Iran for US's Embassy hostage in Tehran although they remain alarmed. Till the recent Nuclear file (non proliferation policy which normally EU sees itself more committed) announced by UN Security Council's resolution, could unify EU and US against Iran.
But we know EU has some internal security challenges in globalized world which Iran can play more efficient role even if being a bad actor. Iran as a regional power and leader for a large branch of Muslims and also active neighboring with countries which almost all are in domestic terrible (e.g. Afghanistan, Iraq, Syria, etc); with its energy and trade capacity can be a helpful partner for EU in the Middle East more than many others. Rooted terrorism in the Middle East, migrants and refugees flood, Energy resources (Iran has one the largest stocks in the world), and trade market capacities, environment and last but not the least drug smuggling road (which Iran is first in the world for fighting with Opium planted in Afghanistan) are of both sides main concerns.
More importantly Iran is not anymore same decades ago actor in the world politics. 1979's revolution brought new young extremist politicians on power. They were against west oriented and pro Muslim community. But imposed war by  Saddam as representative of majority of Arab tyrant states (to prevent export of revolutionary waves) and many years challenge with some neighbors (in particular KSA or UAE and the rest!) made these currently matured politicians more realistic which are considering national interest in higher priority. They are pursuing practical ways to play viable role and gaining respectable position, while not violating revolution's principles. New young generation as surveys show, is also less anti-western people despite continued propaganda and antagonism.
An opportunity for Europe is that Iran does not like to work with the US officially[1] and correspondingly US administration tries to keep and introduce Iran as a threat for liberal world. Thus with Iran's leverage, EU can be more active actor in the Middle East; that is important for EU to prevent US unilateralism in the world politics. Internal security concerns and migrations challenge, rising of far right movements -which complains Union's weak performance- and various other social and economic challenges are threatening European integration future. However Union's practical capacity in the world politics highlighted among pan-Europeans and Iran could be for one more time the Victory Bridge[2].
Although for an actor like Iran, working with individual European states is more beneficial. Since most of critics against itself are not really in Union's smaller states domestic interest, but they seems more EU's general normative concern. Nevertheless in this context, these two actors can establish a regime for cooperation which benefits both sides. De-securitization of relation and focusing on mutual interests in the region with development of economic and trade capacities can shape better future.
Historically, they [EU-Iran] transferred from "critical dialogues" in the first decade of Islamic revolution (1980's) to "constructive dialogue" in the second decade(1990's) which synchronized with the proposal of the idea of "dialogue among civilizations" by Iranian reformist president, leads to recent nuclear talks and settlement (2010's) by E3+3 in 2015. As mentioned earlier, if EU plays a more observable positive role with Iran, this will support reformists to achieve sets in domestic administration and it helps growth of democratic society easier and faster.
It seems today, is the time for long-term connections to de-securitize bilateral relation in order to be supportive partners for common interests in the region. It can assist Iran be a more productive actor in the region respecting more EU and world's normative order and either being an asset for EU to deal with home challenges.
Conclusion and future Perspective
Iranian-European relation in spite of periodic fluctuation had a module during recent four decades and it inspired by both sides interests and benefits of cooperation and coordination. Although Iran had a more ideological approach and Europe had more economic priorities. Regarding Iran's capabilities to influence processes of affairs in the Middle East and even beyond, American approach was quiet aggressive and made barriers in the course in particular by securitization the situation around Iran. It happens both in regional and international levels and also in case by case striking (like recent nuclear file).
Therefore, in order to keep the enthusiasm of Iran-EU connections alive, de-securitization of relation is essential in spite of US will. It is clear that both sides do also prefer this trend but till EU cannot get rid of American military shadow, European efforts to reduce Iranian threat perception should be continued since Iran has much fewer tools to enhance this agenda in public environment regarding the importance of media influence in the west.
Construction of this basement will spill over to other sub-fields which can develop bilateral connections. Respecting Iranian community potentials this will lead to improve Iran's behavior in the framework of European values which by confrontation strategy by the west will reinforce conservatives in Iran and moving in counter way. For a recent US administration which tries to weaken European Union integration, rethinking the relations with a complicated actor like Iran in such a way will be great chance for pan-Europeans.
All in all, reminding the facts of collapse in western community in face of Iran, hence keeping in mind current real chaos in the Middle East and western Asia; US exit from nuclear deal (JCPOA) can divide US-EU more in coming years and encourage Europeans to have their own strategy toward world's challenges.
[1] To be as one of Islamic revolution's columns; this introduced USA as an Imperialist state beside Israel as an occupier regime dominates an Islamic state.
[2] Like during Second World War in 1943 for British-Russian joint operations connecting south-north in winning the great battle.
Back to Strategic Hedging and Mediation in Qatar Foreign Policy after the Gulf Reconciliation
Saudi Arabia, the UAE, Bahrain and Egypt ended the land, air and sea blockade on Qatar last January. While the way how the crisis ended revealed the control of the Saudi and Emirati decision-makers on the evolution of the issue, the process of isolation by its GCC neighbors reconstructed Qatar foreign policy within a loss of trust mode and directed the Qatari decision-makers to question the country's hedging strategy in the region. Following the reconciliation in January 2021, Qatar seems to practice its mediation policy again at the regional conflicts beside bringing back to the hedging strategy towards Saudi Arabia and Iran.
The blockade, which lasted three years and half, since the June 2017 increased the level of distrust of the Qatari decision-makers to the regional states, and to realize the significance of strengthening Qatar's regional security standing and international status. While economic wealth helped the country to utilize the outcomes of the blockade for political purposes, it pushed the country to establish, or strengthen, relations with alternative allies and economic partners, particularly Iran and Turkey.
Strategic hedging, as a concept developed after the Cold War period in contrast to the bandwagoning, balancing or buck-passing, has been the major foreign policy tool of Qatar as a small state aware of its security needs. It illustrated the Qatar's aim of finding a middle ground while insuring the potential security risks of the regional actors to its national security. By hedging the risky adversaries,namely Saudi Arabia and Iran, in the region, Qatar avoided a security dilemma and minimized the risks of being threatened.The Qatar foreign policy discourse revealed not only cooperative elements but also the confrontational ones which gradually paved the way forSaudi Arabia and the allies to build a rationale to imply blockade on the country in June 2017.
Prior to the 2017 crisis, hedging strategy helped Qatar to compensate its smallness and offset the potential security threats from Iran. Qatar had signed a security cooperation agreement with Iran in December 2010 including the exchange of specialized and technical committees, expand cooperation in training and naval exercises, as well as conducting joint campaigns against terrorism and insecurity in the region. Beside cooperating with Iran at the security and economy fields, Qatar avoided to challenge Saudi Arabia and shared the common regional security worries of the GCC towards Iran. It aimed at balancing its relations between these two regional powers and at the same time remaining neutral as much as it can by employing a discourse of mediation as a foreign policy tool.
While simultaneously positioning itself alongside the GCC, Qatar decision-makers gave credits to keeping ties with Iran. Qatar allowed Turkey to open a Turkish military base in its territory even before the crisis. While already securing its national security through a US military air base, Qatar's decision for opening a Turkish military base was highly criticized by its GCC neighbors and its removal became one of the demands of Saudi Arabia and the allies to end the blockade. Qatar's decision to boost domestic defense capabilities was understandable to enhance its security during the crisis. Resuming its dialogue with Iran helped Qatar to maintain the peaceful development of the natural-gas fields of Qatar shared with Iran. Moreover, getting militarily, economically and politically close to Turkey allowed the country to diversify its military dependency from the US and the Europe. At the domestic sphere, the economic wealth helped Qatar to survive and keep the Qataris more attached to the regional desires of the country, during the crisis, all of which worked for breaking free from the Saudi influence on the foreign policy decisions of Qatar.
The GCC crisis was an opportunity for Iran to present itself as an alternative ally to Qatar than the GCC members which was observed in the enhancement of the Iranian export to the country as well as Iran's decision to allow the Qatar airways to operate by Iranian airspace. In 2017, the Iranian exports to Qatar was $250 million,$225.25 million in 2018, and $214.17 million in 2019, according to the United Nations database. China also upgraded its security partnership including selling military technical exports, major importer of LNG of Qatar.
As a result ofregionally being isolated, Qatar had a break from hedging strategy in the region while callingSaudi Arabia and the allies for a diplomatic dialogue to solve their problems. The crisis raised the sense of respect to state sovereignty at Qatar foreign policy, and eventually increased the loss of trust at the perception of the Qatari decision-makers towards the GCC members. Ironically, the chronicsecurity threat perception of Qatar towards Iran was replaced with the distrust to Saudi Arabia and the Emirates at security realm.
The crisis enabled Qatar to gainmore security and influence in the region than before as a small state. As the regional conjuncture does not promise to go back to the conditions in pre-Gulf period giventhe more multifacedregional threats, Qatar became aware of the fact that it cannot rely on the GCC or the US alone military and economically. Hence, it announced the resume of its dialogues and cooperation with Iran which signaled the continuity of the hedging strategy of the Qatar foreign policy. Despite this strategy can be considered as part of escaping the possibility of new threats from Iran,it works for undermining the regional power of both Saudi Arabia and Iran through economic, diplomatic and institutional instruments.
In post-reconciliation period, it seems that Qatar manages to gain a high degree of freedom of sovereign action within the GCC. This helps Qatar to maintain its strategic interests and decide with whom to cooperate at the times of crisis or peace. Qatar is more aware of the impact of the structural features of power in domestic politics and regional security, hence pays importance to build counter alliances towards its neighbors at the same time cooperating with them, and without challenging them rhetorically or materially. The Gulf reconciliation did not weaken the Iran's potential ally status to Qatar, in contrary, Qatar announced that it will keep Iran in the game and, moreover, willing to mediate with Saudi Arabia and Iran.
Qatar is not anymore looking for minimizing threats to its stability and survive in the multipolar dynamics of the region. The decision-makersarenow motivated to pursue the Qatar's own strategic interests, and mediate Saudi Arabi and Iran, Iran and the US, Saudi Arabia and Turkey. Qatarwould to like to achieve the rewards of its bilateral military and economic establishments during the blockade over the changing attitude of the Gulf neighbors towards its rights as a sovereign state beside strengthening its regional status and international standing. As the al-Ula GCC summit in January was far from directly addressing the major roots of the Gulf crisis, it is exposed to give birthto the new conflicts at the foreign policy and regional security perception of the states at different shapes, and pave the way for the Qatari decision-makers to present the country as a mediator of the region again.
A little acknowledged clause may be main obstacle to revival of Iran nuclear accord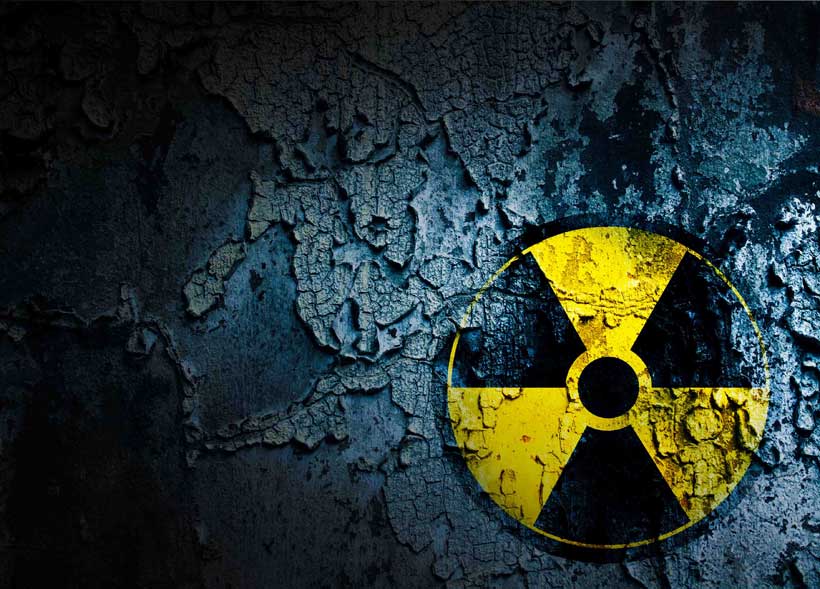 A little acknowledged provision of the 2015 international agreement that curbed Iran's nuclear program explains jockeying by the United States and the Islamic republic over the modalities of a US return to the deal from which President Donald J. Trump withdrew.
The provision's magic date is 2023, when the Biden administration if it returns to the agreement, would have to seek Congressional approval for the lifting or modification of all US nuclear-related sanctions against Iran.
Both the administration and Iran recognize that Congressional approval is likely to be a tall order, if not impossible, given bi-partisan US distrust, animosity, and suspicion of the Islamic republic.
As a result, the United States and Iran have different objectives in negotiating a US return to the accord.
The Biden administration is attempting to engineer a process that would allow it to sidestep the 2023 hurdle as well as ensure a negotiation that would update the six-year-old deal, limit Iran's controversial ballistic missiles program and halt Iranian support for non-state actors in Lebanon, Iraq, and Yemen.
A pro-longed negotiation would allow President Joe Biden to focus Congress on his domestic legislative agenda without Iran being a disruptive detraction.
Mr. Biden "needs something to get beyond 2023. So, he wants a process that would take a number of steps that could take…a number of years to accomplish. During that time, the United States could ease some sanctions… These small things along the way could happen in a process but the key is going to be to have a process that allows the Biden administration to draw this out for some time," said former State Department and National Security Council official Hillary Mann Leverett.
An extended process would, moreover, make it easier for Mr. Biden to convince America's sceptical Middle Eastern partners – Israel, Saudi Arabia, and the United Arab Emirates – that a return to the deal is the right thing to do.
Mr. Biden sought to reassure its partners that, unlike Mr. Trump, he would stand by the US commitment to their defence with this week's missile attack on an Iranian-backed Shiite militia base in Syria. The strike was in response to allegedly Iranian-backed militia attacks on US targets in Iraq as well as the firing of projectiles against Saudi Arabia reportedly from Iraqi territory.
The US attack also served notice to Iran that it was dealing with a new administration that is more committed to its international commitments and multilateralism as well as a revival of the nuclear agreement but not at any price.
The administration has reinforced its message by asking other countries to support a formal censure of Iran over its accelerating nuclear activities at next week's meeting in Vienna of the International Atomic Energy Agency's (IAEA) board of governors.
The United States wants the IAEA to take Iran to task for stepping up production of nuclear fuel in violation of the nuclear accord and stalling the agency's inquiries into the presence of uranium particles at undeclared sites.
While risking a perilous military tit-for-tat with Iran, the US moves are likely to reinforce Iranian domestic and economic pressures, in part in anticipation of the 2023 milestone, to seek an immediate and unconditional US return to the accord and lifting of sanctions.
Pressure on the Iranian government to secure immediate tangible results is compounded by a public that is clamouring for economic and public health relief and largely blames government mismanagement and corruption rather than harsh US sanctions for the country's economic misery and inability to get the pandemic under control.
The sanctions were imposed after Mr. Trump withdrew from the nuclear accord in 2018.
The pressure is further bolstered by the fact that recent public opinion polls show that the public, like the government, has little faith in the United States living up to its commitments under a potentially revived nuclear deal.
The results suggest that neither the government nor the Iranian public would have confidence in a process that produces only a partial lifting of sanctions. They also indicated a drop of support for the deal from more than 75 per cent in 2015 to about 50 per cent today.
Two-thirds of those polled opposed negotiating restrictions on Iran's ballistic missile program as well as its support for regional proxies even if it would lead to a lifting of all sanctions.
Public opinion makes an Iranian agreement to negotiate non-nuclear issues in the absence of a broader effort to restructure the Middle East's security architecture that would introduce arms controls for all as well as some kind of non-aggression agreement and conflict management mechanism a long shot at best.
Among Middle Eastern opponents of the nuclear agreement, Israel is the country that has come out swinging.
The country's chief of staff, Lt. Gen. Aviv Kochavi, last month rejected a return to the deal and signalled that Israel would keep its military options on the table. Mr. Kochavi said he had ordered his armed forces to "to prepare a number of operational plans, in addition to those already in place."
Israel's ambassador to the United States, Gilad Erdan, suggested a couple of weeks later that his country may not engage with the Biden administration regarding Iran if it returns to the nuclear agreement.
"We will not be able to be part of such a process if the new administration returns to that deal," Mr. Erdan said.
By taking the heat, Israel's posturing shields the Gulf states who have demanded to be part of any negotiation from exposing themselves to further US criticism by expressing explicit rejection of Mr. Biden's policy.
To manage likely differences with Israel, the Biden administration has reportedly agreed to reconvene a strategic US-Israeli working group on Iran created in 2009 during the presidency of Barak Obama. Chaired by the two countries' national security advisors, the secret group is expected to meet virtually in the next days.
It was not immediately clear whether the Biden administration was initiating similar consultations with Saudi Arabia and the UAE.
In a confusing twist, Israel has attracted attention to its own officially unacknowledged nuclear weapons capacity by embarking on major construction at its Dimona reactor that was captured by satellite photos obtained by the Associated Press.
Some analysts suggested that Israel's hard line rejection of the Biden administration's approach may be designed to distract attention from upgrades and alterations it may be undertaking at the Dimona facility.
"If you're Israel and you are going to have to undertake a major construction project at Dimona that will draw attention, that's probably the time that you would scream the most about the Iranians," said non-proliferation expert Jeffrey Lewis.
Will the New Interim Government Lead Libya Out Of A Long-Standing Crisis?
Last week, February 17, Libyans celebrated the 10th anniversary of the revolution that ousted the long time leader Colonel Muammar Gaddafi. The decade that followed the violent change of power has not brought Libya any closer to the desired outcome. Instead, the country plunged into endless wars and economic turmoil, the consequences of which did not cease to plague Libya until recently.
In June 2020, after the Libyan National Army (LNA) led by Marshal Khalifa Haftar and the forces loyal to the Government of National Accord (GNA) de facto established a ceasefire, the United Nations intensified its peacekeeping efforts to resume the political process. Jump started by Stephanie Williams, interim head of the UN Support Mission in Libya, the Libyan Political Dialogue Forum paved the way for a step-by-step solution to the impasse in which Libya has found itself after almost a year and a half of non-stop hostilities. From the first meeting in Tunisia in early November of 2020 up to the last one held in Geneva this February, 75 forum members representing the Libyan society in its entirety have been working to determine the fate of the war-weary nation.
Finally, to the great surprise of many foreign observers familiar with the Libyan agenda, the forum participants managed to agree with little effort on the lists of potential candidates for positions in a transitional government, which is supposed to replace both rival administrations in Tripoli and Al-Bayda. By doing this, the representatives actually accomplished two main tasks: filling in the vacuum of legitimacy of the GNA conditioned by the expiration of the Skhirat agreement, as well as ending the vicious struggle for power, putting the implementation of reform under international supervision.
It's worth noting that the winning list of candidates comprised of the chairman of the Presidential Council (PC), his two deputies, and prime minister, appeared to be starkly different from the expectations of many. The vote gave victory to politicians with little fame not only among foreign pundits, but even Libyans themselves. Muhammad Younis Al-Manfi, a former diplomat, became the head of the PC, while Abdullah Al-Lafi and Musa Al-Quni took over as his deputies. In turn, Abdelhamid Al-Dabaiba, a prominent Libyan businessman hailing from an influential family of the city of Misurata, was appointed as prime minister. Al-Dabaiba is supposed to oversee the appointment of ministers and the formation of the so-called government of national unity, which will lead Libya to the national elections scheduled for December 24.
Holding general elections is the primary mission of the new government, along with the reform of the armed forces, which mainly implies their unification, as well as the disarmament and elimination of illegal armed groups. In order to fulfill this ambitious task, something their predecessors failed to do since 2015, the current leaders of the interim government should make every effort, keeping in mind that any manifestation of bias or flirtation with foreign powers at the expense of the aspirations of the nation can annihilate all achieved progress and spark the conflict anew.
These considerations must at all times remain at the top of the agenda of the transitional authorities, since many influential domestic players appear to be not fully satisfied with the current distribution of power and the appointment of 'undesirable' persons to senior positions. Among these 'undesirables' is a native of Misurata Abdelhamid Al-Dabaiba. After the 2011 revolution, the city exploited the seaport and ready access to the state budget to achieve a virtual independence, building an army of numerous and well-equipped militias. It is generally accepted that it was the Misurati groups that made a deciding contribution to lifting the blockade on Tripoli in 2020 and forcing Khalifa Haftar to withdraw his troops from western Libya. The election of Al-Dabaiba was only logical, as it represents an outcome of the conflict that ended in favor of a coalition where Misurata played a key role.
There is another circumstance that could potentially cause a démarche of the elites in eastern Libya, who still remember the bitterness of defeat. The Al-Dabaiba family has close ties with the Turkish leadership and personally President Erdogan. In particular, Ali Al-Dabaiba, cousin of the new prime minister Abdulhamid Al-Dabaiba and once mayor of the city of Misurata (1989-2011), who headed the Organisation for Development of Administrative Centers (ODAC) and granted Turkish companies 19 billion dollars in Libyan construction contracts during his tenure. The issue of Turkey's involvement still constitutes a main obstacle for normalizing relations between parties to the conflict. Ankara actively supported the GNA in the fight against the LNA, sending thousands of mercenaries, military equipment and advisers to Libya. The LNA repeatedly listed the withdrawal of the Turkish forces as a condition for national reconciliation. In addition, Ali Al-Dabaiba has almost succeeded in subversion of the work of the Libyan Political Dialogue Forum in Tunisia, after he attempted to bribe its participants to make them vote for his cousin. This incident provoked uproar from the Libyan public, forcing the UN to open an investigation into the forum members.
In this regard, Prime Minister Abdelhamid Al-Dabaiba along other officials of the newly formed government will face a difficult challenge of meeting the expectations of the Libyan people and the international community. Although the recent reforms of governmental organs did not actually change the balance of power, keeping those loyal to the established allies of the GNA within the leadership structure, they sidelined the existing differences between the warring parties, allowing to prolong the fragile truce and relaunch the political process.
In the nearest future Libya's current leaders should make it their priority to minimize the dictate of Turkey or the West, and, if possible, prevent their further interference, as well as maintain the transparency of the interim government before the general elections. Even the slightest retreat from neutrality and independence, two principles the new head of Presidency Council Mohammed Al-Manfi appear to be keen on upholding, may entail catastrophic consequences and lead to an indefinite delay in settling the Libyan conflict.