Entrepreneurship is Key to Empowering Women in Asia-Pacific
Despite the progress made over the last two decades in empowering women in Asia and the Pacific, there remain huge gender gaps, particularly in the economic and political spheres. The ADB-hosted seminar "Breaking Barriers: Women Entrepreneurship in Asia and the Pacific" was held at ADB's 51st Annual Meeting, with the participation of policymakers, entrepreneurs, researchers, and development practitioners.
The message from the seminar is that supporting women's entrepreneurship is key to their economic empowerment.
"Women's entrepreneurship is important because it helps us move closer to the goal of achieving a more gender equal Asia and the Pacific," said ADB President Mr. Takehiko Nakao at the seminar. "Under our new Strategy 2030, ADB will pay increased attention to generating employment and entrepreneurship opportunities for women."
Panelists at the seminar included International Labour Organization Director Mr. Graeme Buckley; Chief Executive Officer of Prelo (an Indonesian enterprise offering a retail-sharing e-platform) Ms. Fransiska Hadiwidjana; Undersecretary of the Philippines' Department of Trade and Industry Ms. Zenaida Maglaya; President and Representative Director of Veolia Japan K. K. Ms. Yumiko Noda; and President of the Bangladesh Federation of Women Entrepreneurs Ms. Rokia Afzal Rahman.
In the theme chapter of the Asian Development Outlook Update 2015, ADB estimated that closing the existing gender gaps could generate a 30% increase in the per capita income of an average Asian economy in one generation or 30 years, and 70% in two generations.
The panelists agreed that while there is a long road ahead to full gender equality, policies supporting women's entrepreneurship can help ignite momentum for this effort, together with access to information, government services, and credit. The seminar discussed various ways in which women entrepreneurs can overcome the multiple barriers they face and how the public and private sectors can help accelerate support for women startups and entrepreneurs.
Nearly half of ADB lending already has strong gender design elements. ADB under  Strategy 2030 will place an even stronger emphasis on women's economic empowerment. Infrastructure projects will maximize women's access to markets and opportunities for skilled jobs. Through enhanced technical and vocational education and training programs, ADB will enable women's access to quality jobs in nontraditional, higher-paying sectors. ADB will also expand integrated support for women entrepreneurs through better access to finance, the adoption of new technologies, and policy and institutional reforms.
ADB has been adopting innovative approaches involving other partners in promoting women's entrepreneurship. In April 2018, ADB received a $12.6 million grant from the Women Entrepreneurs Finance Initiative (We-Fi) (a global fund hosted by the World Bank Group) to help Sri Lankan women-led businesses obtain bank loans and improve business skills. This new source of funding complements ADB's own financing of $175 million, which was approved earlier to encourage local partner banks to grow their small and medium-sized enterprise portfolios—especially for businesses that are outside Colombo or are women-led.
Mr. Nakao also mentioned ADB's ongoing efforts to improving gender balance within ADB, with representation of women among international staff increasing to a record high of 35% in 2017—a step closer to the bank's target of 40% by the end of 2022.
Disaster management: Boosting the EU's emergency response
MEPs have approved plans to improve disaster response by updating the EU's civil defence mechanism and creating additional reserve capacity.
On 12 February, MEPs voted in favour of upgrading the EU's civil defence mechanism to help member states respond faster and more effectively to emergencies and disasters, both recurrent and unexpected. They propose to improve how disasters are tackled by sharing resources such field hospitals more efficiently.
Disasters, both natural and man-made, can strike anywhere, causing significant losses: in 2017, 200 people were killed in Europe by natural disasters and costs amounted to almost €10 billion
Italian EPP member Elisabetta Gardini, the MEP in charge of steering the plans through Parliament said recent emergencies such as the disasters in Greece in 2018 and in Portugal in 2017 have shown that EU countries alone don't have enough resources to respond, most of the times due to operational gaps.
Support already in place
A collaborative system of mutual aid already exists and is known as the EU Civil Protection Mechanism. If an EU country needs assistance because of a disaster, it can ask for help.
This system, based on voluntary contributions by participating countries, has proved to have a limited capacity, especially if several countries face the same type of disaster at the same time. The current system does not have an EU reserve capacity to help if member states are unable to.
RescEU: new reserve of emergency resources
Parliament insists on establishing a new reserve of resources known as RescEU. This should be activated only when the resources deployed by EU countries are insufficient. The common European reserve would include the resources needed to respond to disasters such as forest fire-fighting planes, special water pumps, field hospitals and emergency medical teams.
A decision to deploy RescEU would have to be taken by the European Commission in close coordination with the requesting country and the member states owning, renting or leasing the resources.
Sharing knowledge and lessons
The new rules set out to improve disaster risk management through consultation, the use of experts and recommendations for follow-up measures.
MEPs supported strengthening the EU Civil Protection Knowledge Network to share knowledge and facilitate exchanges between everyone involved with civil protection and disaster management, with a particular focus on young professionals and volunteers.
Next steps
The final text will enter into force once it has been formally adopted by the Council of Ministers. It should be applicable by summer 2019.
UNIDO and WAIPA launch e-learning module on impact investing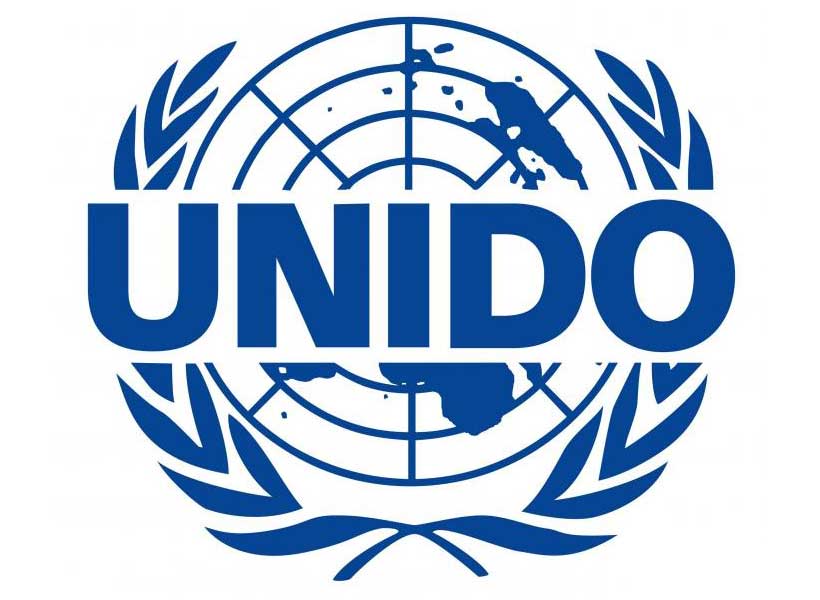 The United Nations Industrial Development Organization (UNIDO) and the World Association of Investment Promotion Agencies (WAIPA) launched a 4-module e-learning course on "Impact Investing" on the Knowledge Hub of UNIDO's Department of Trade, Investment and Innovation (TII). The course will allow to improve knowledge of the fast-rising impact investing segment and to understand how this new important trend will affect investment promotion and facilitation efforts by investment promotion agencies (IPAs). The course was prepared with the support of one of the pioneers and now largest impact investors in France, "Investisseurs et Partenaires" (I&P). I&P is headed by former Director of France's International Development Agency, Jean-Michel Severino, who visited UNIDO in April 2018 to explore cooperation and synergies with UNIDO's investment promotion work in Africa.
This course is the follow-up and complement to the successfully organized workshop for IPAs on impact investing, organized between WAIPA, UNIDO and the Turkish Cooperation and Coordination Agency (TIKA) in February 2018. It is a response to the IPAs' need to be equipped with novel methodologies for the promotion of foreign direct investments (FDI) with concrete impact on the Sustainable Development Goals (SDGs). As a recent IPA survey report of UNIDO's partner WAIPA revealed, 67 per cent of all IPAs consider the attraction of SDG investments to be of great importance, with job creation and technology transfer impact ranked highest.  The e-learning course will be complemented by physical classroom trainings.
The TII Knowledge Hub features further e-learning courses on "Quality Infrastructure and Trade" (9 modules in total) and "E-commerce" (8 modules in total). Participation is free of charge and a certificate will be issued.
Guterres: Two States 'side-by-side' is the 'peaceful and just solution' for Israel-Palestine conflict
A "peaceful and just solution" to the Israel-Palestine conflict can "only be achieved" through two States "living side-by-side in peace and security", United Nations Secretary-General António Guterres reiterated on Friday
In his address to the Committee on the Exercise of the Inalienable Rights of the Palestinian People, which was established by the UN General Assembly in 1975, Mr. Guterres said on Friday that "based on relevant UN resolutions, long-held principles, previous agreements and international law", Jerusalem should be the capital of both States.
"Unfortunately, over this past year, the situation has not moved in that direction", he continued, pointing to protests that began along the border fence with Gaza last year that left hundreds dead and thousands wounded by Israeli security forces.
He also cited "security incidents and provocations by Hamas and other militants in Gaza", including the launching of rockets and incendiary kites that dangerously escalated the situation.
"Thanks to UN and Egyptian mediation efforts, a major escalation was avoided", he continued, appealing to Hamas authorities in Gaza to "prevent provocations". The UN chief said that under International Humanitarian Law, "Israel, too, has a responsibility to exercise maximum restraint", except as a last resort.
Mr. Guterres underscored that the UN firmly supports Palestinian reconciliation and "the return of the legitimate Palestinian Government to Gaza", as "an integral part of a future Palestinian State".
Spelling out that the ongoing humanitarian crisis in Gaza must be "immediately addressed", he detailed that some two million Palestinians "remain mired in increasing poverty and unemployment, with limited access to adequate health, education, water and electricity", leaving young people with "little prospect of a better future".
"I urge Israel to lift restrictions on the movement of people and goods, which also hamper the efforts of the United Nations and other humanitarian agencies, without naturally jeopardizing legitimate security concerns," the Secretary-General stated.
Lauding the UN Relief and Works Agency for Palestine Refugees in the Near East (UNRWA) for its "critical work" in Gaza, the occupied West Bank and across the region, he called on the international community to "significantly" increase efforts to revitalize Gaza's economy.
Turning to the "risk of further unrest in the West Bank", the UN chief flagged that Israeli construction and settlement plans have expanded, including in East Jerusalem.
"Settlements are illegal under international law" he asserted. "They deepen the sense of mistrust and undermine the two-State solution".
Mr. Guterres said he regretted Israel's decision not to renew the mandate of the Temporary International Presence in Hebron, saying: "I hope an agreement can be found by the parties to preserve this long-standing and valuable arrangement."
"Palestinians have endured more than a half-century of occupation and denial of their legitimate right to self-determination" with both sides continuously suffering from "deadly cycles of violence", said the Secretary-General.
He indicated that leaders bore the responsibility to "reverse this negative trajectory and pave the way toward peace, stability and reconciliation" and praised the Committee for keeping the focus on the ultimate objective of a "peaceful solution with two States coexisting in peace and security" as the only way to achieve the inalienable rights of the Palestinian people.
"As I have said repeatedly, there is no Plan B", concluded Mr. Guterres.