Entrepreneurship is Key to Empowering Women in Asia-Pacific
Despite the progress made over the last two decades in empowering women in Asia and the Pacific, there remain huge gender gaps, particularly in the economic and political spheres. The ADB-hosted seminar "Breaking Barriers: Women Entrepreneurship in Asia and the Pacific" was held at ADB's 51st Annual Meeting, with the participation of policymakers, entrepreneurs, researchers, and development practitioners.
The message from the seminar is that supporting women's entrepreneurship is key to their economic empowerment.
"Women's entrepreneurship is important because it helps us move closer to the goal of achieving a more gender equal Asia and the Pacific," said ADB President Mr. Takehiko Nakao at the seminar. "Under our new Strategy 2030, ADB will pay increased attention to generating employment and entrepreneurship opportunities for women."
Panelists at the seminar included International Labour Organization Director Mr. Graeme Buckley; Chief Executive Officer of Prelo (an Indonesian enterprise offering a retail-sharing e-platform) Ms. Fransiska Hadiwidjana; Undersecretary of the Philippines' Department of Trade and Industry Ms. Zenaida Maglaya; President and Representative Director of Veolia Japan K. K. Ms. Yumiko Noda; and President of the Bangladesh Federation of Women Entrepreneurs Ms. Rokia Afzal Rahman.
In the theme chapter of the Asian Development Outlook Update 2015, ADB estimated that closing the existing gender gaps could generate a 30% increase in the per capita income of an average Asian economy in one generation or 30 years, and 70% in two generations.
The panelists agreed that while there is a long road ahead to full gender equality, policies supporting women's entrepreneurship can help ignite momentum for this effort, together with access to information, government services, and credit. The seminar discussed various ways in which women entrepreneurs can overcome the multiple barriers they face and how the public and private sectors can help accelerate support for women startups and entrepreneurs.
Nearly half of ADB lending already has strong gender design elements. ADB under  Strategy 2030 will place an even stronger emphasis on women's economic empowerment. Infrastructure projects will maximize women's access to markets and opportunities for skilled jobs. Through enhanced technical and vocational education and training programs, ADB will enable women's access to quality jobs in nontraditional, higher-paying sectors. ADB will also expand integrated support for women entrepreneurs through better access to finance, the adoption of new technologies, and policy and institutional reforms.
ADB has been adopting innovative approaches involving other partners in promoting women's entrepreneurship. In April 2018, ADB received a $12.6 million grant from the Women Entrepreneurs Finance Initiative (We-Fi) (a global fund hosted by the World Bank Group) to help Sri Lankan women-led businesses obtain bank loans and improve business skills. This new source of funding complements ADB's own financing of $175 million, which was approved earlier to encourage local partner banks to grow their small and medium-sized enterprise portfolios—especially for businesses that are outside Colombo or are women-led.
Mr. Nakao also mentioned ADB's ongoing efforts to improving gender balance within ADB, with representation of women among international staff increasing to a record high of 35% in 2017—a step closer to the bank's target of 40% by the end of 2022.
French tech start-up wins EU's new Industry of the Future Award with raw-materials prowess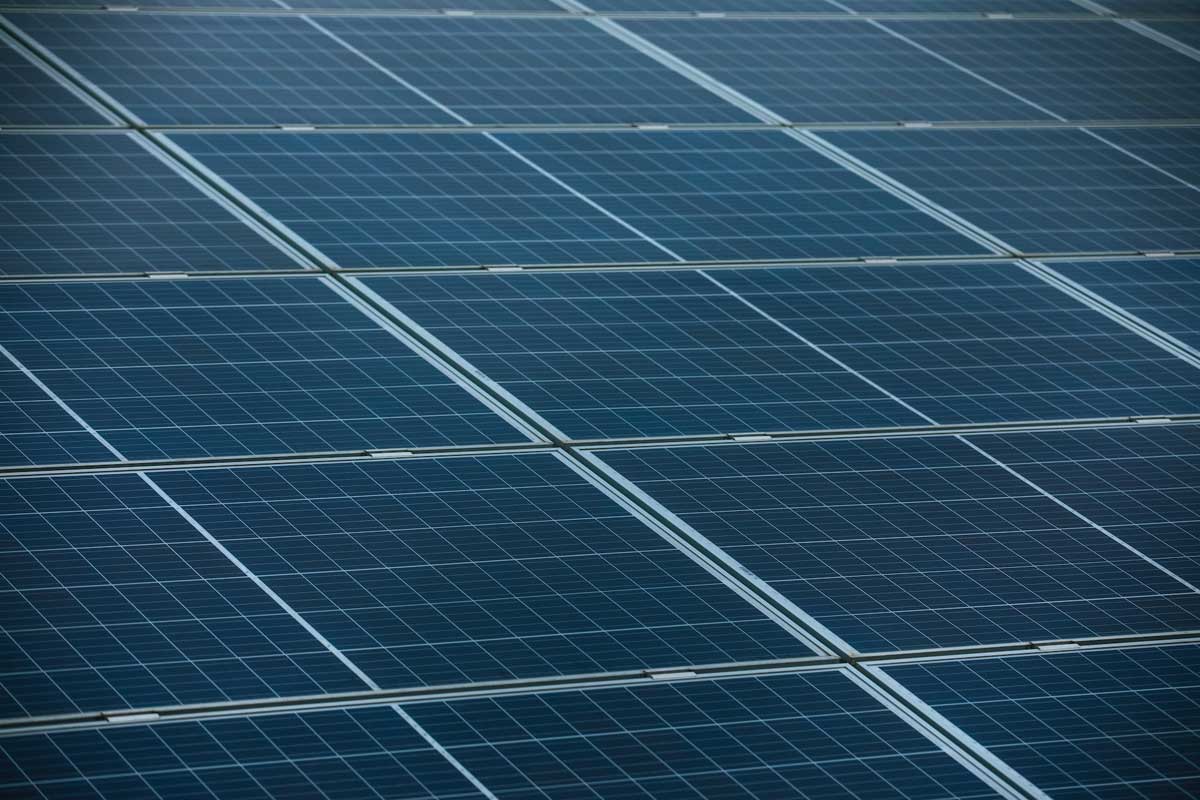 By HORIZON STAFF
For Yohan Parsa, research director at tech start-up ROSI SAS in France, a relatively small Horizon project has made a big difference for the company and for the European Union's economic ambitions.
ROSI, which recycles raw materials from end-of-life solar panels, has just received the EU's first "Industry of the Future Award" for technological research supported by the EU's Horizon programme.
With 700 000 euros from Horizon Europe, the two-year project advanced the company's goal to become a world leader in the reuse of silicon and silver from photovoltaic (PV) waste. ROSI plans to open a recycling plant in France early next year and expand into Germany, Italy and Spain afterwards.
'It was the transition from the lab to the factory that became possible with the EU support,' Parsa said in Brussels on 28 September after accepting the award on behalf of ROSI. 'We can now move to the industrial scale.'
Fine fit
The project, called Ramp-PV and ending this month, ticks a number of key EU policy boxes.
Amid heightened geopolitical tensions, it promises to enhance Europe's strategic autonomy by extending the domestic availability of valuable raw materials for industries including solar, electronics and batteries.
In reducing industrial waste, the project also helps the European economy to become more sustainable, or "circular".
In addition, Ramp-PV bolsters the European Green Deal climate goals. While solar panels produce renewable power needed to counter global warming, their silicon and silver ingredients entail energy-intensive production that is itself a source of carbon-dioxide emissions.
Furthermore, Ramp-PV contributes to European workplace-safety goals by developing low-temperature chemical processes used in recovering the raw materials embedded in solar panels. What's more, the chemicals are mild kinds that, unlike acid for example, pose fewer hazards.
Young champion
'We need champions of change and innovation for our industry to continue bringing prosperity for all Europeans,' Mariya Gabriel, European Commissioner for Innovation, Research, Culture, Education and Youth, said when announcing the award. 'Developing new solutions that save raw materials could not come at a better time.'
Of the two runner-up projects, one focused on digital security for manufacturers, particularly in the aviation, automotive and ship industries. The other centred on robotics in manufacturing and ways to enhance human-robot collaboration.
The Industry of the Future Award recognises EU-funded projects whose results, in the words of the European Commission, 'make European industry more resilient, sustainable and human-centric.' To be eligible, a project needs to have started after August 2018.
ROSI, based in Grenoble, was barely in existence then. The company was founded in late 2017 and began the Ramp-PV project in November 2020. It has around 20 employees.
To date, ROSI has been developing the processes and technologies for extracting high-purity materials – copper is another – from photovoltaic waste and reintegrating them into key industries including solar.
Growth chart
By early 2022, the company reached the industrial-equipment test phase and announced a plan to create a factory near Grenoble.
The French plant will recycle 3 000 tonnes a year of solar panels starting in 2023, extracting 90 tonnes of silicon, 30 tonnes of copper and 2.5 tonnes of silver, according to Parsa, who said ROSI's number of employees would roughly double at this stage.
Within two years, the plant's recycling capacity for the panels will increase to 10 000 tonnes, he said.
ROSI will integrate recovered silicon back into solar panels while looking for other potential users for this material including semiconductors and batteries, said Parsa. Recovered copper and silver will probably go into industries other than solar, he said.
The company's expansion plans beyond France will begin in Germany and then extend to Italy and Spain.
'We are quite advanced in Germany, but it's not a done deal,' Parsa said. 'In all three countries we are looking for partners because we need the help of local players.'
While being coy about the precise timetable for ROSI's planned ventures outside France, he signalled those – along with the imminent French recycling activity – would have been a more distant prospect without Horizon funding for Ramp-PV.
'If we had not had the EU support, we would not have reached this point as fast as we did,' Parsa said. 'Ramp-PV enabled us to conduct trials on new equipment and accelerated our whole business plan.'
This article was originally published in Horizon, the EU Research and Innovation Magazine.
Reviewing ARK Coin – Is It The Solution To Your Bitcoin Headache?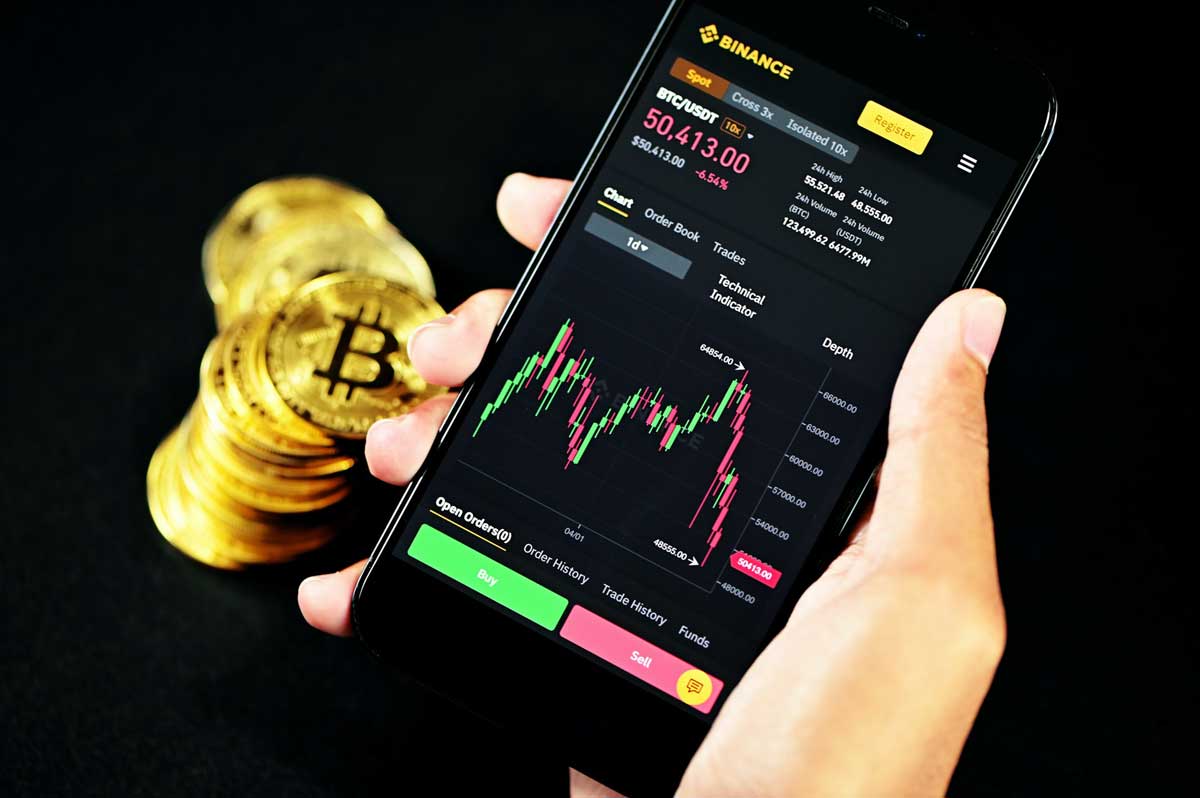 Cryptocurrency's rise has literally posed a challenge to traditional banking systems. This is probably the reason why this entered business so fast.
Presently, more than 9.5 million people in the UK and more than 17 million people in the USA are trading on Cryptocurrencies.
However, maybe due to the volatility and other issues, Cryptocurrencies like Bitcoin are still questionable.
The advent of ARK coins has been observed as a landmark development so far as business development is concerned.
In this study, we would like to review the ARK count to see its potential to start as a successful solution for business.
Ark Coins
The ARK coins came in the year 2016. This is an all-inclusive Blockchain-based technology that provides flexibility for investment.
The main thing that distinguishes itself from the rest is the platform allows the investor to design and develop its own blockchain in a decentralised way.
There is an element of flexibility that you get with this blockchain. In addition, this blockchain offers investors seamless user navigation. Therefore things look quite promising for the ARK coins.
Navigation has always been an issue with other Bitcoin and other Cryptocurrencies. However, with ARK coins, the investors can create their own blockchain that eases the navigability to many folds.
Price History Of The Ark Coins
The coin came into existence in the year 2017. The initial response wasn't that high. The then price of the ARK was a modest $0.03. But by the year 2018, its value was $10.91.
This turned out to be a great development. But for reasons, the ARK coins could not really carry forward with the growth and consequently plummeted. Thereafter it went through different crests and troughs.
According to the March 2022 recording, the coin stood at $1.67. Seeing the continuity, it can be said that there is some opportunity with the coin.
When most of the coins were literally on the verge of failure, AKD coins showed some considerable promise. This promise can be a good reason investors can bank on the coins in the future.
Price Forecasts
So far as the price forecast is concerned, the ARK coins, as mentioned here, hold some promise for the coin. When other coins faltered, this one did pretty well. The developer of the network is working on the enhancement.
This has indeed provided the investor with the hope that the coin will have a good future in the coming days. Hence the ark price prediction turns out to be easy due to the stability of the coin price.
Technical Analysis
The success of a Cryptocurrency depends on the predictability of value. We all know that Cryptocurrency is highly volatile.
Let us give an example. An individual purchased Bitcoin to a significant value. But the value dropped to around 80% of the initial price.
This is the kind of volatility. Now with this kind of volatility, it becomes almost important for the business community, mainly entrepreneurs, to invest in Bitcoin.
So far as ARK coins are concerned, the coin has remained more or less stable, and the price has remained predictable throughout.
For example, the market value of the coins was recorded to be around $0.470986 as of the month of July 2022. Therefore, you can trade on 138,684,917 ARK.
The value of the coins remained somewhat stable. Now, with this stability, the business community is showing faith in this Cryptocurrency.
Fundamental Analysis
The ARK coins undoubtedly are powered with high-end technology that has supported the coin's good performance in the reign of volatility.
Furthermore, the coin is built with a consensus algorithm and has its own advantages.
Due to this, the Cryptocurrency investor can use the coin. They got the flexibility they have not been getting with Bitcoin. It is a fact that the makers of ARK coins have definitely kept the weakness of Bitcoins in mind while developing these coins.
Is It A Solution To Bitcoin's Weakness?
It cannot be denied that Bitcoin remains the greatest Cryptocurrency to date, and it is still doing good.
Buy Bitcoins struggled with the chronic issue of volatility and other technical glitches. But ARK's stability somehow shows light of hope for the new investors. So definitely, there is hope.
Uzbekistan and World Bank to Expand Strategic Partnership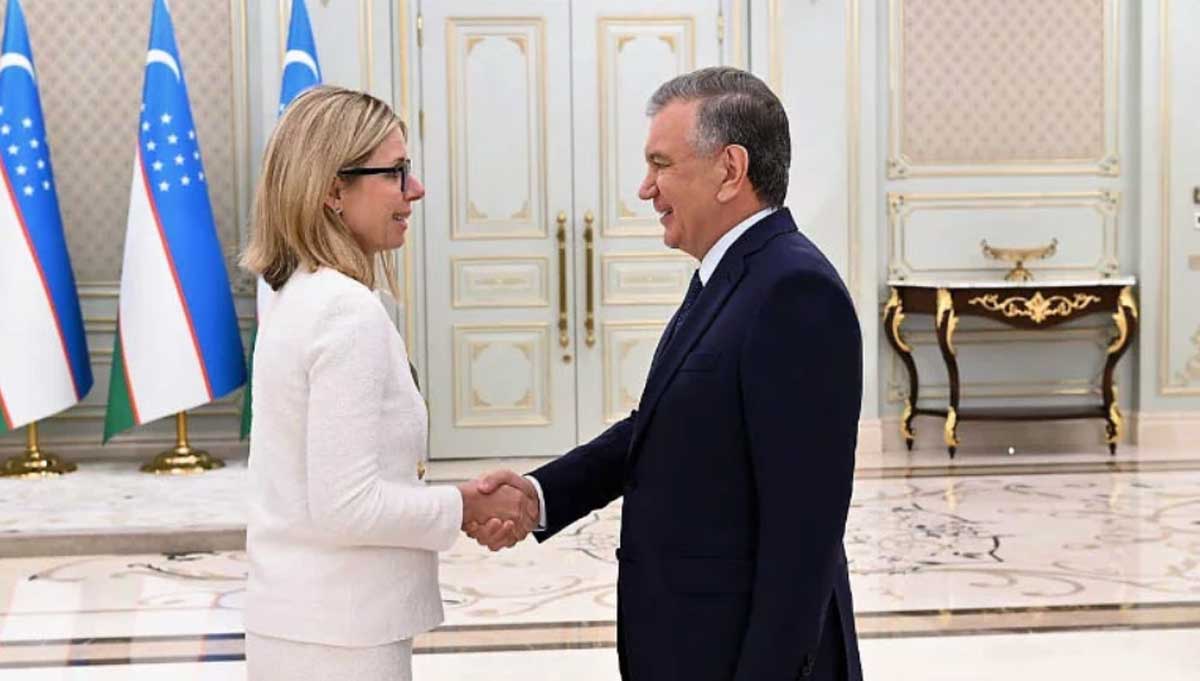 Anna, Bjerde, World Bank Vice President for Europe and Central Asia, visited Uzbekistan from September 29 to October 2, 2022, as part of a broader trip to Central Asia. Ms. Bjerde met with President Shavkat Mirziyoyev, as well as senior government officials, and beneficiaries of a World Bank-funded project that is helping improve rural infrastructure in Uzbekistan.
During her meeting with President Mirziyoyev, Ms. Bjerde discussed the results of 30 years of partnership between Uzbekistan and the World Bank, an anniversary which was celebrated in September this year. President Mirziyoyev and Ms. Bjerde noted in particular the achievements of the stepped-up World Bank financial and advisory support to help Uzbekistan implement transformative economic and social reforms since 2017, and they agreed to expand strategic bilateral cooperation across several economic and social spheres.
Ms. Bjerde also held talks with senior Uzbek government officials, including Deputy Prime Minister and Minister of Economic Development and Poverty Reduction Jamshid Kuchkarov, Deputy Prime Minister and Minister of Investments and Foreign Trade Jamshid Khodjaev, Minister of Finance Timur Ishmetov, Chairman of the Board of the Central Bank Mamarizo Nurmuratov, and Director General of the Agency for Strategic Reforms Shukhrat Vafaev.
In her meetings with counterparts, Ms. Bjerde discussed the implementation of the recently launched Country Partnership Framework (CPF) for Uzbekistan for the next five years. The CPF supports the authorities in developing the private sector to create new jobs and reduce poverty, improving human capital, building a green and sustainable economy, closing gender gaps, and creating conditions for wider citizen engagement. The CPF is aligned with the Development Strategy of the New Uzbekistan for 2022-26 and will help the authorities achieve the country's ambitious development goals.
Ms. Bjerde and counterparts also discussed the progress of the Government's reforms and World Bank support to reforming and privatizing state-owned enterprises and banks, modernizing agriculture, energy, financial and other strategic sectors, improving education, healthcare, and social protection services, developing transport connectivity, improving rural and urban infrastructure, empowering women, and improving the business and investment climate. Discussions were also held around the upcoming Country Climate and Development Report that the World Bank is preparing for Uzbekistan.
"We welcome that, despite the ongoing global shocks and crises, Uzbekistan's path for reforms and development impact for its citizens through an inclusive and sustainable market economy transition remains the top priority for the Government," said Anna Bjerde. "As we celebrate the 30th anniversary of the partnership with Uzbekistan, the World Bank looks forward to supporting the authorities reach their ambitious development goals through implementing the Country Partnership Framework which outlines our financial and advisory support for the reform agenda and priority development projects in the years to come."
During her stay in Uzbekistan, Ms. Bjerde also visited Saroy village, located in the Jizzakh Region, and met with local residents, students, parents, and teachers. Saroy is one of 306 remote villages in five regions of the country benefiting from a rural infrastructure development project, which is being implemented by the Government with financial support from the World Bank and the Asian Infrastructure Investment Bank.
The project directly involves local communities through a participatory process to identify their infrastructure needs. In over 175 villages, residents have already produced community development plans, which will receive funding to implement sub-projects, such as the upgrading or construction of drinking water, gas, and electricity supply systems, roads, schools, and other basic infrastructure and services.
The residents of Saroy village voted for the rehabilitation of the local school that had been built decades ago and did not meet public building codes and standards. During their meeting with Ms. Bjerde, they presented the community's experience in developing and supervising the implementation of a sub-project that completely rebuilt and expanded the school's facilities. The school is now able to accommodate more students from Saroy and neighboring villages and is better equipped to ensure student learning.
The World Bank's country program in Uzbekistan is among the top three largest in the Europe and Central Asia region. As of October 1, 2022, it consisted of 27 projects, with net commitments totaling around $4.76 billion.
These projects provide support in critical areas, such as macroeconomic reforms and the modernization of agriculture, water resource management, water supply and sanitation, energy, transport, health, education, social protection, urban and rural infrastructure, national innovation, tax administration, statistical and financial systems, etc. They also help in the mitigation of the health, social, and economic implications of the COVID-19 pandemic, as well as build resilience from the impacts of climate change.