Understanding China's Social Security System
Amidst growing concerns on infringement of individuals' privacy worldwide, by social media sites, Chinese authorities in Anhui province stated that in Chaohu city, access had been obtained of entire WeChat conversations that had been deleted. Tencent, which runs WeChat has repeatedly denied that it snoops on user data. In 2017, according to a sweeping cybersecurity law, internet companies are to store all network logs for a minimum of six months, and store all user data on servers located in China. Additionally, new regulations urge social media companies in China to start rating people with a credit system, penalizing users by deducting their points for disobeying regulations. All these point in the direction of a massive overhaul of the system in the form of what is known as the social credit rating system in China. As is the case with any system that infringes on the private lives of citizens, the system is already drawing fire from several quarters. The World Report 2018, published by Human Rights Watch has taken a critical stance against the system.
In the context of the rights of Chinese citizens, it is pertinent to note that the Constitution of the People's Republic of China (PRC) enlists fundamental rights in Chapter 2. While the Constitution asserts that the citizens of the PRC enjoy freedom of speech, of the press, of assembly, of association, of procession and of demonstration; the reality is that the practice of these rights is tightly proscribed, and under the auspices of maintaining social stability. In addition to the fundamental rights, the Constitution also declares that it is the duty of the citizens to fight against forces and elements that are hostile to China's socialist system and try to undermine it. Anti subversion laws, an example of which is Article 105 of the criminal code can be used to criminally prosecute individuals seeking the assertion of the rights of free speech, assembly or demonstration. Despite this, a long tradition of political dissent is an integral part of Chinese history and owes much to Confucianism and Daoism.
The maintenance of stability is of utmost importance to the Chinese Communist Party (CCP) and the state spends enormous amounts on the maintenance of stability in the country. For example, in 2012, Beijing spent US$ 111 billion on its domestic security budget which covers the police, state security, militia, courts and jails. Also, the government currently employs around two million people who work as online monitors to maintain social stability. This two million outnumbers the country's 1.5 million active military personnel. An addition to the methods used for the maintenance of stability is China's social credit system.
The social credit system or 社会信用体系 shehui xinyong tixi is a government initiative for developing a national reputation system. It assigns a "social credit" rating to every citizen based on government data regarding their economic and social status. The system works as a mass surveillance tool and uses big data analysis technology. By 2020, as per plans, all of 1.4 billion Chinese citizens in the PRC will be given a personal score on how they behave. Some with low scores are already being punished if they want to travel. Reportedly, nearly 11 million Chinese are not allowed to fly and 4 million are barred from trains. The program is set to expand nationwide starting in May.
Similar to private credit scores, a person's social score can increase or decrease depending on their behavior. Examples of infractions include bad driving, smoking in non smoking zones, buying too many video games and posting fake news, among others. The system is also meant to rate businesses operating in the Chinese market.
Punishments for unacceptable behavior include bans from flying or getting trains, reduced internet speeds, banning children of defectors from the best schools. In fact 17 people who refused to carry out military service last year were barred from enrolling in higher education, applying for high school, or continuing their studies. Another example of punishment was the ban of flight for Liu Hu, who was told of the reason of the ban as him being on the list of untrustworthy people. Liu is a journalist who was ordered by a court to apologize for a series of tweets he wrote and was then told his apology was insincere.
Other punishments include stopping defectors from getting best jobs and being publicly names as bad citizens. The adherents of good behavior reportedly get more matches on dating websites, and can also get discounts on energy bills, rent and better interest rates at banks.
The system is coordinated by the Central Leading Group for Comprehensively Deepening Reforms, and according to the overall planning outline for the construction of a social credit system (2014-2020), which was issued by the State Council, the social credit system will focus on the following four areas:
Honesty in government affairs
Commercial integrity
Societal integrity
Judicial credibility
Therefore, beyond the rating of citizens to mould good behaviour- which falls under the area of societal integrity, the social credit system is intended by the Chinese government to include the credit scores for all businesses operating in China. Commercial integrity therefore stands out as a separate focus area of the social credit system. Besides the intended credit system for business enterprises, American and European companies in joint ventures with state owned Chinese firms have been asked to give internal Communist Party Cells an explicit role in decision making. The efforts to keep tabs on companies have been seen as an expression of the CCP's constant paranoia about internal stability. However, this could also be an action following Xi Jinping's speech at the 19th Party Congress where he had called for the reform of state owned enterprises, making them bigger and stronger, as well as aiding China's economy to transition better from a phase of rapid growth to a stage of high-quality growth.
The goal of the initiative according to the Planning Outline is "raising the awareness for integrities and the level of credibility within society". The system therefore becomes an important tool to perfect the socialist market economy as well as strengthening and innovating the governance of the society. The Chinese government actually views it as an important means to regulate the economy, as well as a tool of governance through increased surveillance. The importance of governance and of the economy was stressed by Xi in his speech at the 19th Party Congress multiple times, and the social credit system becomes a tool to achieve the goals set at the Congress in this context. In addition to these, the system is meant to provide an answer to the problem of a lack of trust on the Chinese market, as it could help eliminate problems such as those of counterfeit goods, cheating and safety issue- all of which currently plague the economy. Additionally, this could also mean a reduction in what has to be spent by the state as its domestic security budget- resources which could then be spent elsewhere.
The social credit system is definitely futuristic as well as dystopian in nature, with high scope for subjectivity. While it is intended to usher in a better performing economy, what will also be strenuous especially for foreign companies is adjusting and learning the mechanisms of the system. As per existing laws, foreign ventures in any case have to be in partnerships or joint ventures with Chinese enterprises to function in China, and the lack of transparency and difficult and unclear legal procedures have been a constant source of concern for several foreign enterprises. An addition to those in the form of the social credit system could yield the opposite results, in the form of further relocation of foreign enterprises to other Asian countries.
Taiwan: The First and Oldest 'Thorn' between China and the West
Over three hundred and fifty years ago, when the West lost its first war with China over Taiwan, the technological level between the two sides was fairly even. But the Dutch, then the most dynamic colonial power, paid a heavy price for misbelieving "China might have invented gunpowder but we possess superior guns." Today, the world is witnessing China's rapid rise and the US is in decline. The question is, will Taiwan once again bust the Western (aka US) superiority myth?
***
In 1662, the West fought its first war with China and lost. The Sino-Dutch War, as it is called now, was fought when a Chinese admiral dared the Dutch East India Company to give up its little under half century 'rule' over Taiwan. The defeat resulted in the island falling under Chinese rule for the first time in history. It is not so important to know it was China's first great victory over Europe's most dynamic colonial power. In the words of the Dutch historian, Tonio Andrade, what is more significant is the first Chinese victory over the West broke the myth of Western superiority as it had been achieved on the basis of "Chinese advantage in strategic and tactical culture." (Emphasis added) The Chinese victory also broke another myth which the Western historians held on to until as recently as in 1970s, i.e., the Chinese might have invented the gunpowder but didn't know how to use it as weapon, Andrade, the author went on to add.
Fast forward to the present-day tensions in the Taiwan Strait. As China embarked on the path of Reform and Opening-up, relations between Beijing and Taipei too started improving in the early 1980s. Seen as a remarkable political development on both sides of the Taiwan Strait in 45 years, the KMT government in Taipei declared in 1991 "an end to the war with the People's Republic of China on the mainland." However, since the election of Chen Shui-bian as president in 2000, political headwinds in Taiwan have been moving in the opposite direction to Beijing. Alarmed by Chen's backing of demands for Taiwan's independence, Beijing was quick to pass anti-secession law a year after Chen was reelected in 2004.
In 2016, following Donald Trump's victory in US and the victory of Ms. Tsai Ing-wen as Taiwan's president respectively, Beijing's fear of Taiwan declaring itself an independent country has reached unprecedented levels. In fact, Beijing is feeling seriously threatened by the US role in creating conditions for Taiwan to declare independence. Immediately upon assuming office, President Trump held telephone conversation with the Taiwan president – something which no other US had done in the preceding forty years. This was the beginning of a new trend in US-China relations and which grossly undermined the "One China" policy.
During the past decade (between 2007 and 2019), the US warships made over one hundred trips through the Taiwan Strait. No wonder Beijing has been describing Taiwan as "the most important sensitive issue in Sino-US relations." According to New Strait Times, in 2020, the year of Coronavirus pandemic, the cross-strait faced its worst crisis in the past two decades. Without denying that the PLA fighter planes crossed maritime border with Taiwan, China however dismissed Taipei's claims of "incursions" by the mainland. Beijing even maintained its warplanes, bombers and anti-submarine aircrafts "conducted normal exercises on September 18 and 19 respectively and that the median line never existed."
However, according to experts, the median line is the unofficial airspace boundary between Taiwan and China, and was demarcated by US Air Force General Benjamin Davis Jr. in 1955, before the US pressured both sides to enter into a tacit agreement not to cross it. Media reports originating from Taipei, Hong Kong and Singapore claimed the forty or more PLA incursions last October, were prompted by two US top officials visiting Taipei during August-September period last year. "U.S. Under Secretary of State Keith Krach arrived in Taiwan on Thursday for the second visit by a high-level American official in two months. The first visit was by the US Health Secretary Alex Azar in August 2020." The visits by Krach and Azar respectively were first highest-level US Cabinet visits to Taiwan – in gross violation of the US commitments to China – since the US switched formal relations from Taiwan to Beijing in 1979.
This year, especially within hours following President entered the White House, the new US administration lost no time in announcing "our commitment to Taiwan is rock-solid." Two days earlier, the State Department invited and officially received Taiwan's unofficial ambassador in Washington to Biden's inauguration – the first envoy from the island present at a presidential swearing-in since 1979. Both the statement of commitment to Taiwan and the presence of Taiwanese envoy at the presidential inauguration respectively were interpreted by strategic affairs experts in Washington and Beijing as moves to provoke China towards making a strategic mistake leading to military conflict.
Further, Taiwan has returned as "thorniest" issue in US-China relations under President Biden – since perhaps it is easier to violate "One China" policy than to either rally European allies against China or to announce a decisive Washington position toward Beijing. As President Biden gears up to embark on his maiden in-person visit to shake hands or bump elbows with his European allies, the US administration has further escalated tensions over Taiwan. Last Sunday, a bipartisan contingent of three US Senators – Tammy Duckworth and Christopher Coons, both Democrats, and Dan Sullivan, a Republican – briefly visited Taiwan on a US military aircraft. According to media reports, the Chinese Defense Ministry described the visit as "extremely vile provocation." Reuters citing Chinese sources said China believes that "Biden administration is challenging one-China principle and trying to achieve the so-called goal of 'using Taiwan to control' China."
Experts in Beijing point out, Biden is accelerating the pitch of what started under Obama and was intensified by Trump, i.e., to use "the US economic and military might to pressure Beijing and force it to accept US hegemony in the region." Elsewhere, first the joint statement following Biden-Suga summit in April and then in late May the statement released after the summit meeting between European leaders and Japan's Prime Minister Suga, are being interpreted as "belligerent stances towards Beijing initiated and encouraged by President Biden." The EU-Japan post-summit statement called for "peace and stability across the Taiwan Strait." Similar to several moves initiated by Trump and Biden challenging one-China policy, the EU-Suga joint statement too is the first time that Taiwan has been included in such a statement.
A scholar in Tianjin, who writes a column for ftchinese.com, the daily online Mandarin version of the Financial Times, thinks Biden has intensified the so-called Thucydides trap. In a recent article, he has actually put forward a solution for Beijing to not only avoid falling into the trap, but also steer clear of having to choose between using force to reunify with Taiwan and being forced into military conflict with the US by striking first. To sum up Li Yongning's rather long thesis, he prescribes that China fight out Thucydides trap with economic growth and people's prosperity. To prove his point, Li flashes the example of de-escalation of hostility between China and Japan. Remember until a few years ago, heightened tensions between the two over Diaoyu or Senkaku Islands. Of late, especially since the middle of Xi Jinping's first five year tenure, belligerent provocations between Beijing and Tokyo have almost ceased.
How did China under Xi achieve this? According to Li, Xi's strategy to strike peace and tranquility with Japan was simple and practical. "China's GDP exceeded Japan's in 2010 and by 2019 it became 2.8 times more than Japan's, which put an end to Sino-Japan competitiveness. Likewise, once China achieves one and a half times or twice bigger GDP of the USA, the China-US competitiveness will be rendered as joke," Li contended. In 2017, in PPP terms China had already exceeded the US economy. Li cited a Brookings Institution report which predicted China's GDP will cross America's in 2028. "Once China reaches there, higher GDP will act as shock absorber for all Sino-US conflicts," Li wrote.
China's know-how on becoming the oldest society in the world
For decades, China had a "one-child policy" that permitted families to have only one child. A few years ago, this restriction was changed to a "two-child policy", and now the Chinese government has allowed the Chinese people to give birth to three children.
The main reason for this is the concerningly low birth rate and the impending demographic crisis. China is still the country with the largest population (1.41 billion), but UN forecasts indicate that India will soon surpass it, since India has a much higher birth rate.
Statistics show that last year approximately 12 million babies were born in China, which is the lowest birth rate China has had in many years. For instance, in 2016 when the "two-child policy" was implemented, the number of newborns reached 18 million.
Chinese demographers argue that it will be difficult for China to boost birth rate in the near future because the number of women in the reproductive age is decreasing. This was caused by China's "one-child policy" that was in force from 1979 to 2015.
Chinese families could give birth only to one child, and many families chose to "spend" this quota on a boy, since in China boys have traditionally been valued more than girls. If a family were told they were expecting a girl, the mother would often decide to have an abortion.
This caused an unexpected outcome – the number of men exceeded the number of women. Although it was not allowed to find out the sex of the baby during pregnancy, there were several ways to do so which lead to numerous late abortions. That is why currently there is a disproportion between the number of men and women in the Chinese society.
As a result, modern China is overproducing men and is in a grave lack of women. Statistics indicate that there are 35 million more men than women – leaving many men with no chances of finding a spouse.
Moreover, the beliefs and values of the Chinese people have also changed over the years, i.e. many women wish to pursue a career first and only then to establish a family. The recent years have seen a rapid decline in marriages in China.
These trends are particularly prevalent in Chinese cities, leading demographers to predict that the gap between the situation in cities and the situation in the countryside will only widen in the future – people in the countryside still prefer larger families, while city dwellers have a hard time giving birth to a single child.
"Now, we are allowed to have three children. The problem, however, is that I don't even want one child," a user of the Chinese social media network Weibo wrote in his account.
Many are asking the question – will the "three-child policy" change anything if the "two-child policy" wasn't able to do so? That's why people are happy about the government's decision to provide other incentives and motivations in this regard.
For example, education costs – which were twice as high in two-children families – will be cut, people will see additional support on tax and housing issues and working women will be granted more rights. In addition, the government also has plans to educate young Chinese people on the issues of marriage and love – now, state propaganda will not only deal with shaming the West, but also teach people how to love correctly and "make children".
This leads to believe that the Chinese government has taken quite a peculiar approach to identifying mistakes in their previous policies, but it isn't truly admitting these mistakes – as is the case in all authoritarian regimes. If the previous plan fails, simply improve it a bit and relaunch it anew.
The "one-child policy" has led to one-and-a-half generation where there are six people from the non-working population for each person in the working population, i.e. the person's parents and two sets of grandparents. This is the Chinese Communist Party's know-how.
Global Health & Health Silk Road: The Other Side Of Picture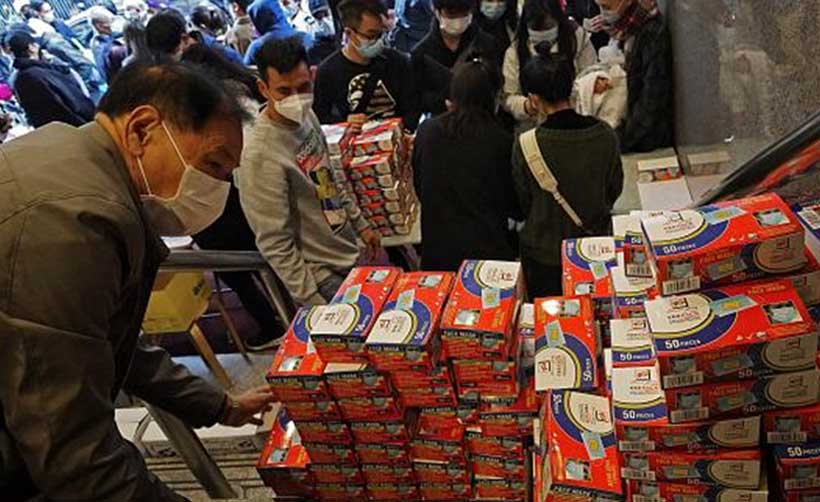 The new world order is a twisted maze of political, economic and cultural ambitions. China's obscure political economy presents an unparalleled challenge to those unfamiliar with the cultural and historical undercurrents driving Beijing's global movements. Following the onset of the CoVID-19 pandemic in early 2020, the global society observed one of the hasty economic convulsion since World War II. Nearly all nation states sealed their borders and placed global supply chain and trade in limbo as the spread of the virus continued unabated. As Beijing's flagship investment project, the Belt and Road Initiative (BRI) was similarly disrupted. The BRI initiative has formed the cornerstone of President Xi's approach to strategic diplomacy and challenged the traditional concept of development. Key rhetoric underlying the initiative, such as "the community of common destiny for mankind".
Nevertheless, there is a "Digital Silk Road", and "Space Silk Road", so it should come as no bombshell that China is also building a "Health Silk Road". China's HSR first appeared in a speech given by President Xi in 2016. At the first BRI Forum 2017, a Beijing Communique of Belt and Road Health Cooperation and Health Silk Road was signed by China, the World Health Organization (WHO), UNAIDS, OECD, GAVI and other participating countries. Since then, China made a significant move towards the consolidation of its role as a major player in global health. Similarly, it is no secret that China is making a boost for global health leadership during CoVID-19 pandemic. As the pandemic spread across the world, China sought to provide aid packages and medical assistance to partner states within the BRI under the name of "Health Silk Road". The ongoing CoVID-19 pandemic is not only going to fundamentally transform the global politics, but also the foreign policy priorities of many countries. Since the outbreak, the CoVID-19 pandemic has exposed the significant weakness of public health infrastructure of developed and developing countries alike.
There is widespread understanding among scientists, heritage and history writers that one of the most devastating pandemics in human history, black death, originated in China and spread along the old silk road to central Asia, northern India and Europe. It exhibited a blueprint that is as old as human history, – when people and goods travel, so do viruses and bacteria. Today, there is some speculation about whether CoVID-19 circulated along the "new silk road", and it has been criticized that the BRI contributed to the spread of the virus. These kinds of debates are pointless because, even without modern means of transport like trains, cargo-ships, and planes, the plague can reach the most remote places in the world and kill a large portion of the global population. Highly criticized for covering up and not preventing the virus from turning into a global pandemic, China is making an efforts to reinstate its persona as a symbol of support, strength and leadership. Opponents have also alleged that Beijing rationalized itself as a global health champion at a time when Washington had abdicated its responsibilities.
Regardless of misgivings, China has been promoting the institutionalization of health cooperation within HSR framework by organizing and sponsoring a number of health-themed forums. For example, the Silk Road Health Forum, China-Central and Eastern European Countries Health Ministers Forum, China-ASEAN Health Forum, and the China-Arab States Health Forum. Beijing also initiated a series of supportive programs on disease control and prevention in alliance with its neighbors in Central Asia. All these efforts were made as part of China's broader global health diplomacy and leadership before the CoVID-19 pandemic hit the world. With the spread of CoVID-19 across the world, the Chinese government extended support to countries from East Asia to Europe. It has given 20 million dollars to the World Health Organization (WHO) for assisting developing countries in coping with the pandemic, build up their epidemic-prevention abilities, and building a stronger public health system. China also handed out concessionary loans and played a coordinating role in multilaterals like G-20, ASEAN, the SCO and the African Union, established itself in a leadership position by promptly responding to the crises and catering to the needs of the countries all over.
In contrast with the advance economics, what China has contributed to the global pandemic combat becomes even more admirable. Statistics show that China has provided considerable amount of medical assistance to the rest of world, including approximately 70.6 billion face masks, 225 million test kits, 115 million pairs of goggles, 340 million protective suits, 96,700 ventilators, and 40.29 million infrared thermometers to 200 countries and regions in 2020. China's medical professionals have also played a vital role in the global pandemic battle by contributing their knowledge and experience on the frontlines in many virus-impacted countries. China has shared medical best practices with a multitude of international organizations, including the ASEAN, EU, African Union, Asia-Pacific Economic Cooperation, Caribbean, and the Shanghai Cooperation Organization, as well as some of the hardest-hit countries such as South Korea, Japan, Russia, the United States, and Germany.
Concisely, with all these notable endeavors and substantial contributions, is it still premature to presume that China has taken over the leadership role in terms of global health? China's engagement in global health, especially during CoVID-19, has positioned itself as a johnny on the spot in global health leadership. The HSR undoubtedly will allow China to re-establish its national repute on the international stage, in particular by contrasting it with the inelegant responses of the United States and other European nations. China's global aspirations, efforts to present itself as a global health leader should not be considered as surprise. It is still too early to tell the magnitude to which China's global health sprint will transform its international profile, but there is no reason to be cynical that it will be revolutionary. As an old Chinese saying goes, it takes a good blacksmith to make good steel.