Spring 2018 EU Economic Forecast: Expansion to continue amid new risks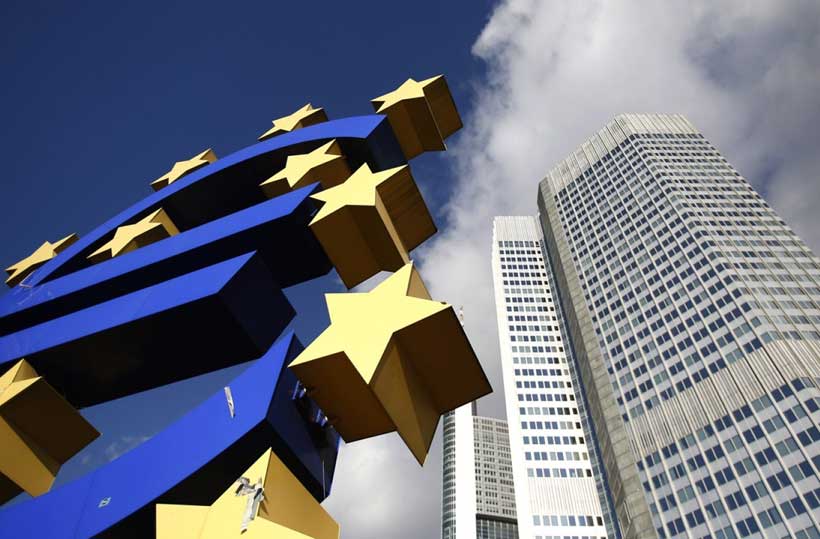 Growth rates for the EU and the euro area beat expectations in 2017 to reach a 10-year high at 2.4%. Growth is set to remain strong in 2018 and ease only slightly in 2019, with growth of 2.3% and 2.0% respectively in both the EU and the euro area.
Private consumption remains strong, while exports and investment have increased. Unemployment continues to fall and is now around pre-crisis levels. However, the economy is more exposed to external risk factors, which have strengthened and become more negative.
Robust growth is facilitating a further reduction in government deficit and debt levels and an improvement in labour market conditions. The aggregate deficit for the euro area is now less than 1% of GDP and is forecast to fall under 3% in all euro area Member States this year.
Valdis Dombrovskis, Vice-President for the Euro and Social Dialogue, also in charge of Financial Stability, Financial Services and Capital Markets Union, said:"The economic expansion in Europe is set to continue at a solid pace this year and next, supporting further job creation. However, we also see increased risks on the horizon. This is why we should use the current good times to make our economies more resilient. This means building fiscal buffers, reforming our economies to foster productivity and investment, and making our growth model more inclusive. It also means strengthening the foundations of our Economic and Monetary Union."
Pierre Moscovici, Commissioner for Economic and Financial Affairs, Taxation and Customs, said: "Europe continues to enjoy robust growth, which has helped drive unemployment to a ten-year low. Investment is rising and public finances are improving, with the deficit in the euro area set to drop to just 0.7% of GDP this year. The biggest risk to this rosy outlook is protectionism, which must not become the new normal: that would only hurt those of our citizens we most need to protect."
Growth to remain strong, but pace to ease slightly
In 2017, real GDP growth reached 2.4% in the EU and in the euro area as the economy moved into higher gear. Growth was supported by high consumer and business confidence, stronger global growth, low financing costs, healthier private sector balance sheets and brighter labour market conditions. While short-term indicators suggest a cooling of activity in early 2018, this looks likely to be partly temporary.
The pace of growth is expected to remain robust on the back of sustained consumption and strong exports and investment. Both the EU and the euro area are forecast to grow by 2.3% this year. Growth in both areas is projected to ease to 2.0% in 2019 as bottlenecks become more apparent in some countries and sectors, monetary policy is adjusted to circumstances and global trade growth calms somewhat.
With employment at a record high, some labour markets are getting tight
Unemployment continues to fall and is now around pre-crisis levels. In the EU, unemployment is set to continue to decline, from 7.6% in 2017 to 7.1% in 2018 and 6.7% in 2019. Unemployment in the euro area is forecast to fall from 9.1% in 2017 to 8.4% in 2018 and 7.9% in 2019.
The number of people in work in the euro area is now at its highest since the introduction of the euro, but some labour-market slack remains in the euro area. While in certain Member States unemployment is still high, in others, job vacancies are already getting harder to fill.
Inflation to rise slowly, as underlying pressures strengthen
Consumer price inflation weakened in the first quarter of this year, but is expected to pick up slightly in the coming quarters, partly due to oil prices that have recently increased. Underlying price pressures are also building as a result of tighter labour markets and faster wage growth in many Member States. Overall, inflation in the euro area is forecast to remain the same in 2018 as in 2017 at 1.5% and then rise to 1.6% in 2019. In the EU, the same pattern is expected, but with inflation forecast to continue at 1.7% this year before rising to 1.8% in 2019.
Public finances improving, with no deficits over 3% of GDP
The aggregate euro area government budget deficit and public debt both fell as percentages of GDP in 2017, helped by strong economic growth and low interest rates. With Member States' budgets benefitting from the effects of improving labour market conditions, including through lower social benefit payments, 2018 is set to be the first year since the start of the Economic and Monetary Union in which all governments manage budget deficits of less than 3% of GDP, as referred to in the Treaty.
The aggregate general government deficit of the euro area is now forecast to fall to 0.7% of GDP in 2018 and 0.6% in 2019. In the EU, the aggregate deficit is forecast to be at 0.8% in 2018 and 2019. The euro area's debt-to-GDP ratio is forecast to fall to 84.1% in 2019, with declines projected for almost all Member States.
Risks to the outlook have increased and become more negative
Overall, the risks to the forecast have risen and are now tilted to the downside. In Europe, recent indicators have reduced the likelihood that growth in Europe might turn out stronger than expected in the near term. Externally, the financial market volatility experienced in recent months is likely to become a more permanent feature in the future, which will add to uncertainty. Pro-cyclical fiscal stimulus in the US is expected to boost short-term growth, but to raise the risk of overheating and the possibility that US interest rates rise faster than currently assumed. Also, an escalation of trade protectionism presents an unambiguously negative risk to the global economic outlook. These risks are interrelated. Due to its openness, the euro area would be particularly vulnerable to their materialisation.
For the United Kingdom, a purely technical assumption for 2019
To allow for a comparison over time, the projections for the EU for 2019 contained in the forecast consist of projections for all 28 Member States, including the United Kingdom.
Given the ongoing negotiations on the terms of the United Kingdom's withdrawal from the EU, the Commission's projections for the time after Brexit are based on a purely technical assumption of status quo in terms of trading relations between the EU27 and the UK. This is for forecasting purposes only and has no bearing on the talks underway in the context of the Article 50 process.
Background
This forecast is based on a set of technical assumptions concerning exchange rates, interest rates and commodity prices with a cut-off date of 23 April. For all other incoming data, including assumptions about government policies, this forecast takes into consideration information up until and including 23 April. Unless policies are credibly announced and specified in adequate detail, the projections assume no policy changes.
This year, the European Commission has reverted to publishing two comprehensive forecasts (spring and autumn) and two interim forecasts (winter and summer) each year, instead of the three comprehensive forecasts in winter, spring and autumn that it has produced each year since 2012. The interim forecasts cover annual and quarterly GDP and inflation for the current year and following years for all Member States and the euro area, as well as EU aggregates. This change is a return to the Commission's previous pattern of forecasts and brings the Commission's forecast schedule back into line with those of other institutions (e.g. the European Central Bank, International Monetary Fund, Organisation for Economic Co-operation and Development).
Circular Economy: New rules will make EU the global front-runner in waste management and recycling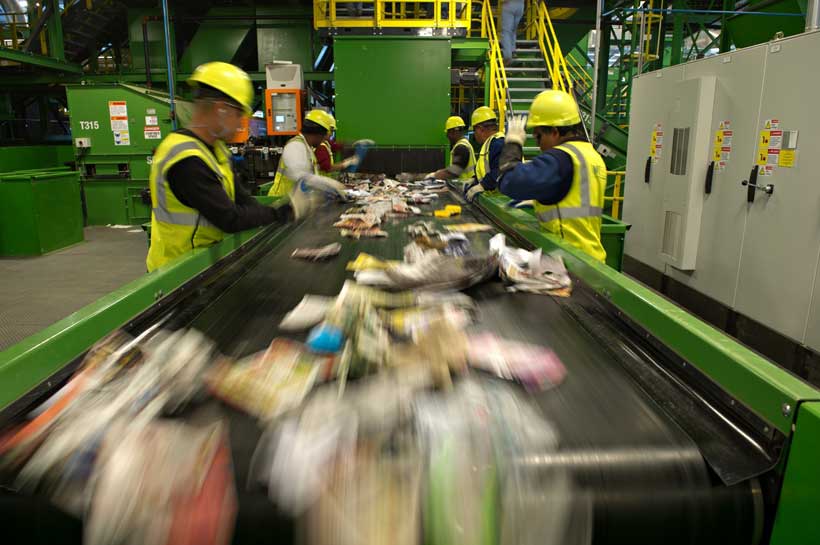 EU Member States approved a set of ambitious measures to make EU waste legislation fit for the future, as part of the EU's wider circular economy policy.
The new rules – based on Commission's proposals part of the Circular Economy package presented in December 2015 – will help to prevent waste and, where this is not possible, significantly step up recycling of municipal and packaging waste. It will phase out landfilling and promote the use of economic instruments, such as Extended Producer Responsibility schemes. The new legislation strengthens the "waste hierarchy", i.e. it requires Member States to take specific measures to prioritize prevention, re-use and recycling above landfilling and incineration, thus making the circular economy a reality.
Commissioner for Environment, Maritime Affairs and Fisheries, Karmenu Vella said: "The final approval of new EU waste rules by the Council marks an important moment for the circular economy in Europe. The new recycling and landfilling targets set a credible and ambitious path for better waste management in Europe. Our main task now is to ensure that the promises enshrined in this waste package are delivered on the ground. The Commission will do all it can to support Member States and make the new legislation deliver on the ground."
The Commission had originally presented proposals for new waste rules in 2014, which were withdrawn and replaced by better designed, more circular and more ambitious proposals on December 2015 as part of the Circular Economy agenda of the Juncker Commission. These proposals were then adopted and are now part of the EU rule book.
The new rules adopted today represent the most modern waste legislation in the world, where the EU is leading by example for others to follow.
The details of the new waste rules:
Recycling targets for municipal waste
| | | |
| --- | --- | --- |
| By 2025 | By 2030 | By 2035 |
| 55% | 60% | 65% |
In addition, stricter rules for calculating recycling rates will help to better monitor real progress towards the circular economy.
New recycling targets for packaging waste
| | | |
| --- | --- | --- |
|   | By 2025 | By 2030 |
| All packaging | 65% | 70% |
| Plastic | 50% | 55% |
| Wood | 25% | 30% |
| Ferrous metals | 70% | 80% |
| Aluminium | 50% | 60% |
| Glass | 70% | 75% |
| Paper and cardboard | 75% | 85% |
Separate collection
Building on the existing separate collection obligation for paper and cardboard, glass, metals and plastic, new separate collection rules will boost the quality of secondary raw materials and their uptake: hazardous household waste will have to be collected separately by 2022, bio-waste by 2023 and textiles by 2025.
Phasing out landfilling
Landfilling of waste makes no sense in a circular economy and can pollute water, soil and air. By 2035 the amount of municipal waste landfilled must be reduced to 10% or less of the total amount of municipal waste generated.
Incentives
The new legislation foresees more use of effective economic instruments and other measures in support of the waste hierarchy. Producers are given an important role in this transition by making them responsible for their products when they become waste. New requirements for extended producer responsibility schemes will lead to improving their performance and governance. In addition, mandatory extended producer responsibility schemes have to be established for all packaging by 2024.
Prevention
The new legislation will place a particular focus on waste prevention and introduce important objectives for food waste in the EU and halting marine litter to help achieve the UN Sustainable Development Goals in these areas.
Strong labour relations key to reducing inequality and meeting challenges of a changing world of work
Globalisation and rapid technological innovation have spurred unprecedented economic growth but not everyone has benefited. Unions and employers, together with governments, can play a major role in making growth more inclusive and helping workers and businesses face the challenges of a changing world of work. Good labour relations are a way to reduce inequalities in jobs and wages and better share prosperity, according to a new OECD-ILO report.
Building Trust in a Changing World of Work finds that trade union membership is declining in a majority of countries, while in several emerging economies large shares of the workforce are still in the informal economy. The share of employees whose job conditions and pay are regulated by collective bargaining varies greatly across sectors and countries, from less than 10% in Turkey to over 90% in Sweden. Coverage of collective bargaining have also seen a marked decline in many countries over the last decades, although in some countries more workers are covered today thanks to decisive policy reforms.
"Creating more and better jobs is key to achieving inclusive economic growth. At a time marked by increasing job insecurity, wage stagnation and new challenges from the digital revolution, constructive labour relations are more important than ever," said OECD Secretary-General Angel Gurría, launching the report alongside Swedish Foreign Affairs Minister Margot Wallström, French Labour Minister Muriel Pénicaud, ITUC General Secretary Sharan Burrow and ILO Deputy Director-General for Field Operations & Partnerships, Moussa Oumarou.
The report is part of the Global Deal for Decent Work and Inclusive Growth, an initiative launched in 2016 by the Swedish Prime Minister Stefan Löfven and developed in cooperation with the OECD and the ILO. This multi-stakeholder partnership aims to foster social dialogue as a way of promoting better-quality jobs, fairer working conditions and helping spread the benefits of globalisation, in keeping with the Sustainable Development Goals. The Global Deal has around 90 partners representing governments, businesses, employers' and workers' organisations and other bodies who make voluntary commitments to contribute to a more effective dialogue and negotiated agreements on labour issues.
"We are convinced that the Global Deal for Decent Work and Inclusive Growth can  help to spur more and better social dialogue so we can provide all workers with strong voices, protection, fair working conditions and good levels of trust with employers," Mr Gurría said.
"The new report shows that enhanced social dialogue can create opportunities for more inclusive labour markets and economic growth, better socio-economic outcomes and greater well-being for workers, improved performance for businesses and restored trust for governments," said ILO Director-General Guy Ryder.
Some 2 billion workers around the world – more than half the global labour force – are in informal and mostly insecure jobs, according to the report, meaning they do not have formal contracts or social security. Annually there are 2.78 million work-related deaths and 374 million non-lethal work-related injuries and illnesses.
The report highlights the crucial role that unions and employers can play in shaping the future of work by jointly deciding what technologies to adopt and how, contributing to manage transitions for displaced workers, helping identify skills needs and developing education and training programs. The report also shows that when looking at the OECD Guidelines for Multinational Enterprises companies with a higher social score (a measure of their capacity to generate trust and loyalty among the workforce, customers and wider society) also have a stronger financial performance.
This report analyses the voluntary commitments made by Global Deal partners and gives examples of initiatives to improve labour relations that have been taken in different countries and sectors.
How digital is your country? Europe needs Digital Single Market to boost its digital performance
European Commission published the results of the 2018 Digital Economy and Society Index (DESI), a tool which monitors the performance of Member States in digital connectivity, digital skills online activity, the digitisation of businesses and digital public services.
According to it, the EU is getting more digital, but progress remains insufficient for Europe to catch up with global leaders and to reduce differences across Member States. This calls for a quick completion of the Digital Single Market and increased investments in digital economy and society.
Andrus Ansip, Vice-President for the Digital Single Market, said: "This is a shift, albeit small, in the right digital direction. As a whole, the EU is making progress but not yet enough. In the meantime, other countries and regions around the world are improving faster. This is why we should invest more in digital and also complete the Digital Single Market as soon as possible: to boost Europe's digital performance, provide first-class connectivity, online public services and a thriving e-commerce sector."
Mariya Gabriel, Commissioner for Digital Economy and Society, said: "We look forward to a rapid progress on major reforms such as the European Electronic Communications Code aiming at boosting investments in enhanced connectivity. This year's Digital Economy and Society Index demonstrates that we must deploy further efforts to tackle lack of digital skills among our citizens. By integrating more digital technologies and equipping them with skills, we will further empower citizens, businesses and public administrations. This is the way to succeed the digital transformation of our societies."
Over the past year, the EU continued to improve its digital performance and the gap between the most and the least digital countries slightly narrowed (from 36 points to 34 points). Denmark, Sweden, Finland and the Netherlands scored the highest ratings in DESI 2018 and are among the global leaders in digitalisation. They are followed by Luxembourg, Ireland, the UK, Belgium and Estonia. Ireland, Cyprus and Spain progressed the most (by more than 15 points) over the last four years. However, some other EU countries still have a long way to go and the EU as a whole needs to improve to be competitive on the global stage.
DESI 2018 shows:
Connectivity has improved, but is insufficient to address fast-growing needs
Ultrafast connectivity of at least 100 Mbps is available to 58% of households and the number of subscriptions is rapidly increasing. 15% of homes use ultrafast broadband: this is twice as high as just two years ago and five times higher than in 2013.
80% of European homes are covered by fast broadband with at least 30 Megabits per second (Mbps) (76% last year) and a third (33%) of European households have a subscription (23% increase compared to last year, and 166% compared to 2013).
The number of mobile data subscriptions has increased by 57% since 2013 reach 90 subscriptions per 100 people in the EU. 4G mobile networks cover on average 91% of the EU population (84% last year).
Indicators show that the demand for fast and ultrafast broadband is rapidly increasing, and is expected to further increase in the future. The Commission proposed a reform of EU telecoms rules to meet Europeans' growing connectivity needs and boost investments.
More and more Europeans use the internet to communicate
The highest increase in the use of internet services is related to telephone and video calls: almost half of Europeans (46%) use the internet to make calls, this is almost a 20% increase compared to last year and more than 40% increase compared to 2013. Other indicators show that 81% of Europeans now go online at least once a week (79% last year).
To increase trust in the online environment, new EU rules on data protection will enter into force on 25 May 2018.
The EU has more digital specialists than before but skills gaps remain
The EU improved very little in the number of Science, Technology, Engineering and Mathematics (STEM) graduates (19.1 graduates per 1000 people aged 20 to 29 years old in 2015, compared to 18.4. in 2013);
43% of Europeans still do not have basic digital skills (44% last year).
Alongside the Digital Skills and Jobs Coalition, the Commission has launched the Digital Opportunity Traineeships to tackle the digital skills gap in Europe. The pilot initiative will provide digital traineeships for up to 6,000 students and recent graduates until 2020 in another EU country.
Businesses are more digital, e-commerce is growing slowly
While more and more companies send electronic invoices (18% compared to 10% in 2013) or use social media to engage with customers and partners (21% compared to 15% in 2013), the number of SMEs selling online has been stagnating over the past years (17%).
In order to boost e-commerce in the EU, the Commission has put forward a series of measures from more transparent parcel delivery prices to simpler VAT and digital contract rules. As of 3 December 2018, consumers and companies will be able to find the best deals online across the EU without being discriminated based on their nationality or residence.
Europeans use more public services online
58% of internet users submitting forms to their public administration used the online channel (52% in 2013).
18% of people use online health services.
In April 2018, the Commission adopted initiatives on the re-use of public sector information and on eHealth that will significantly improve cross-border online public services in the EU.