IOM's MigApp Wins Global Award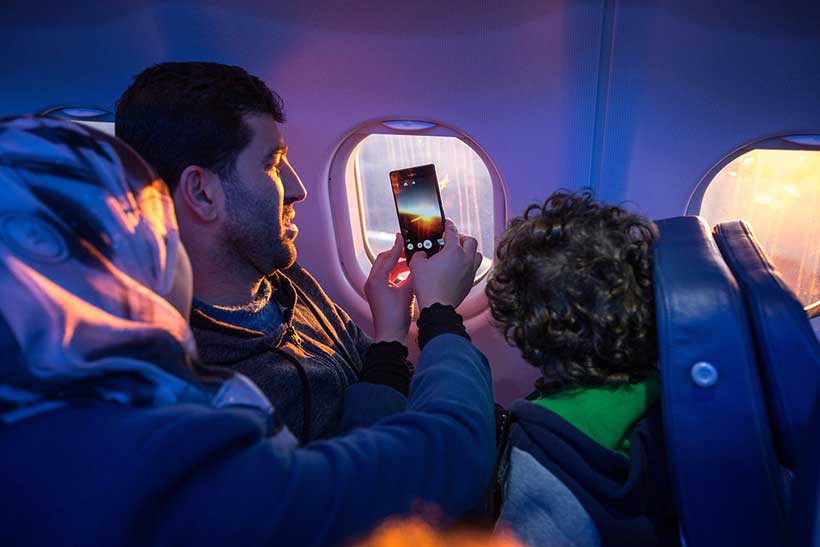 IOM, the UN Migration Agency announced that its MigApp mobile application has won a CIO 100 Award. The 31st annual award programme recognizes organizations and companies around the world that exemplify the highest level of operational and strategic excellence in information technology (IT).
IOM partnered with Kony, a leading provider of digital applications and low-code platform solutions, to develop a digital application which provides information and humanitarian services to migrants and government agencies.
With MigApp, migrants can: find the most cost-effective ways to send money home; use the Doctor Translate tool to overcome language barriers; find out about travel requirements; access up-to-date information on IOM programmes and services; share their experiences with the "i am a migrant" story feature; and receive notification alerts on emergencies, healthcare information and other important local information.
"When we developed the IOM MigApp with Kony, our goal was to help address the challenges encountered by migrants and displaced people," said Bernardo Mariano, IOM's Chief Information Officer. "To receive recognition from the CIO 100 Awards makes us extremely proud and encourages us to continue pushing the boundaries of how technology can help improve the lives and journeys of migrants."
Recipients of this year's CIO 100 Award were selected through a three-step process. Companies first completed an online application form detailing their innovative IT and business initiatives. Then a team of external judges (many of them former CIOs) reviewed the applications, looking for leading-edge IT practices and measurable results. Finally, CIO editors reviewed the judges' evaluations and selected the final 100 winners.
"Every year, we are honored to showcase the technology innovation and business value delivered by our CIO 100 award winners. Each of these companies has achieved notable success in accelerating businesses to the front lines of the digital revolution," said Maryfran Johnson, Executive Director of CIO Programs for CIO Events and the CIO Executive Council. "This year's winners are inspiring examples of how IT leadership, business partnerships and customer engagement can reshape the future."
CIO is the International Data Group's (IDG) premier content and community resource for information technology executives in this fast-paced era of IT transformation in the enterprise. The award-winning CIO portfolio—CIO.com, CIO executive programmes, CIO Strategic Marketing Services, CIO Forum on LinkedIn, CIO Executive Council and CIO primary research—provides technology businesses with analysis and insight on information technology trends and an in-depth understanding of IT's role in achieving business goals.
Representatives from the winning organizations and companies will be recognized at The CIO 100 Symposium & Awards Ceremony held on Wednesday 15 August 2018 at the Terranea Resort in Rancho Palos Verdes, California, United States of America.
Source: IOM
Global Business Leaders Committing to Stakeholder Capitalism Metrics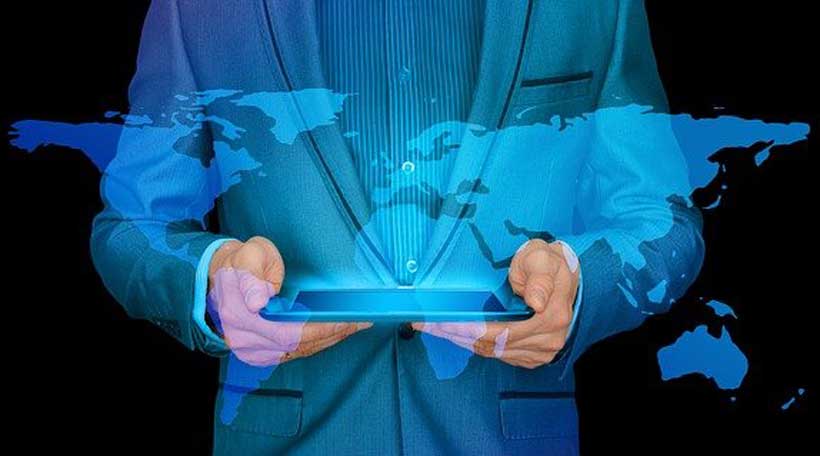 A growing coalition of 61 top business leaders across industries announced today their commitment to the Stakeholder Capitalism Metrics, a set of environmental, social and governance (ESG) metrics and disclosures released by the World Economic Forum and its International Business Council (IBC) in September 2020, that measure the long-term enterprise value creation for all stakeholders.
The Stakeholder Capitalism Metrics, drawn from existing voluntary standards, offer a core set of 21 universal, comparable disclosures focused on people, planet, prosperity and principles of governance that are considered most critical for business, society and the planet, and that companies can report on regardless of industry or region. They strengthen the ability of companies and investors to benchmark progress on sustainability matters, thereby improving decision-making and enhancing transparency and accountability regarding the shared and sustainable value companies create.
These leaders and their organizations, including Dow, Unilever, Nestlé, PayPal, Reliance Industries and Sony have today committed to:
Reflect the core metrics in their reporting to investors and other stakeholders (e.g. annual report, sustainability report, proxy statements, or other materials) by reporting on the metrics most relevant to their business or briefly explaining why a different approach is more appropriate
Publicly support this work and encourage their business partners to do so
Promote the further convergence of existing ESG standards, frameworks and principles to support progress towards a globally accepted solution for non-financial reporting on common ESG metrics
In making these commitments, business leaders are signalling that ESG factors are increasingly critical to the success and long-term viability of all businesses. This clearly represents the intent from leading global companies to integrate sustainability into their core strategy, operations and corporate disclosures.
"Stakeholder capitalism becomes now really mainstream," said Klaus Schwab, Founder and Executive Chairman, World Economic Forum. "The public commitments from companies to report not only on financial matters but also their ESG impacts are an important step towards a global economy that works for progress, people and the planet."
"We have to deliver great returns for our shareholders and help drive progress on society's most important priorities," said Brian Moynihan, Chairman and CEO of Bank of America, and Chairman of the International Business Council. "That is stakeholder capitalism in action. Common metrics will help all stakeholders measure the progress we are making and ensure that the resources capitalism can marshal – from companies, from investors, and others – are directed to where they can make the most difference."
The World Economic Forum, in collaboration with Bank of America, Deloitte, EY, KPMG and PwC, curated the set of 21 core and 34 expanded metrics over the past two years with the support of over 140 stakeholders.
The metrics include non-financial disclosures centred around the four pillars: people, planet, prosperity and principles of governance. Intentionally built on existing standards, the pillars include metrics such as greenhouse gas emissions, pay equality and board diversity, among others.
By adopting and reporting on these metrics and disclosures, the business community will continue to catalyse greater cooperation and alignment among existing standards and encourage progress on the development of a systemic, globally accepted set of common standards for reporting on sustainability performance.
The full list of companies that have agreed to implement reporting on the Stakeholder Capitalism Metrics includes:
Accenture
Adecco Group
African Rainbow Minerals
Allianz
Banco Santander
Bank of America
BBVA
Boston Consulting Group
bp
Clifford Chance
Credit Suisse
Dell Technologies
Deloitte
Deutsche Post DHL
Dow
Eni
Ecolab
Ecopetrol
Equinor
EY
Fidelity International
HEINEKEN
HP
HSBC Holdings
IBM
JLL
Kearney Inc.
KPMG
Mahindra Group
Majid Al Futtaim
Mastercard
McKinsey & Company
Medtronic
Mercuria Energy Group
Mitsubishi Corporation
Mitsubishi UFJ Financial Group Inc.
Nestlé
Novo Nordisk A/S
Palo Alto Networks
PayPal
Publicis Groupe
PwC
Reliance Industries
Repsol
Royal DSM
Royal Dutch Shell
Royal Philips
Salesforce
Schneider Electric
Siemens
Solvay
Sony
Sumitomo Corporation
Sumitomo Mitsui Financial Group (SMFG)
Suntory Holdings
Takeda Pharmaceutical
Total
UBS
Unilever
Yara International
Zurich Insurance Group
Expert thoughts:
"Runaway climate change, environmental degradation and social inequality are some of the biggest problems that the world faces," said Alan Jope, CEO of Unilever. "Companies' annual reports and accounts might not be the first mechanism for change that would spring to mind, but standardized and mandatory non-financial reporting is critical to creating a new form of capitalism that tackles these problems. The Forum's IBC work is an important step forward and we are providing our wholehearted support."
"Although there is growing demand from investors who recognize that ESG disclosure is vital for good investment decisions, there is no agreed international framework yet," said Geraldine Matchett, Co-CEO and Chief Financial Officer and Member of the Managing Board, Royal DSM. "I hope the Stakeholder Capitalism Metrics are a first step towards the convergence of existing metrices and standards. This will be one of the fastest ways to accelerate the systemic change the world needs, putting investors on the right track, helping to change consumer behaviour for the better, and helping companies to do the right thing."
"The Stakeholder Capitalism Metrics represent a great stride forward towards equipping investors, corporates, society and regulators with a common set of relevant ESG metrics," says Ilham Kadri, CEO and Chairman of the Executive Committee, SOLVAY SA. "SOLVAY is committed to delivering superior profitable growth that is sustainable and responsible. It welcomes enthusiastically these metrics as an opportunity to engage in dialogue on an aligned, transparent and factual basis in order to address the important challenges that our societies face."
"Today is another step forward in the growing impact of stakeholder capitalism. It's not just about words, but about companies setting clear metrics, measuring our progress, and holding ourselves accountable," says Marc Benioff, Chair and CEO, Salesforce. "Only then can we provide long-term growth for our shareholders, build trust with all stakeholders, and truly improve the state of the world."
EU boosts humanitarian aid budget for 2021 as needs rise
As global humanitarian needs worsen further due to the consequences of the coronavirus pandemic and the effects of climate change, the European Commission has adopted its initial annual humanitarian budget of €1.4 billion for 2021. This represents an increase of more than 60% compared with the initial humanitarian budget of €900 million adopted last year.
Janez Lenarčič, Commissioner for Crisis Management said: "Humanitarian needs are growing globally and we need a budget to match. Our increased budget will allow the EU to continue to play a leading global role in responding to emerging and existing crises. Ultimately, humanitarian aid is about saving lives. Yet the gap between the financial resources provided by donors and the rapidly increasing humanitarian needs in 2021 is growing. To leave no one behind we therefore need more international partners to step up to fill this gap. We should not forget that only a global response will solve global issues, such as the fight against the coronavirus pandemic, which affects everyone."
EU humanitarian in 2021 will be allocated as follows:
€505 million will be allocated to Africa to support people affected by the long-term Lake Chad Basin crisis, impacting Nigeria, Niger, Cameroon, and Chad; those suffering from food and nutrition crisis, worsened by security incidents and community conflicts, in the Sahel (Burkina Faso, Mali, Mauritania, and Niger); and those displaced by armed conflicts in South Sudan, Central African Republic and Horn Of Africa (Somalia and Ethiopia).
€385 million of EU humanitarian funding will be allocated to the needs in the Middle East and Turkey to help those affected by the Syria regional crisis, as well as the extremely severe situation in Yemen.
€180 million in humanitarian assistance will continue to help the most vulnerable populations in Asia and Latin America. In Latin America, this includes those affected by the crises in Venezuela and Colombia. The European Union will also continue to provide help in Asian countries such as Afghanistan, where the conflict has been qualified as one of the deadliest conflicts worldwide, and Bangladesh, which is currently hosting almost one million Rohingya refugees from Myanmar. The EU will also allocate €28 million to fund projects addressing crises in Ukraine, Western Balkans and the Caucasus.
The rest of the funding, €302 million, will be used for EU humanitarian air services and for unforeseen humanitarian crises or sudden peaks in existing crises.
Since climate change is increasing communities' vulnerability to humanitarian crises, the funding will also help vulnerable populations in disaster-prone countries to prepare better for various natural hazards, such as floods, forest fires, earthquakes, and cyclones.
Background
The European Union has been providing humanitarian aid since 1992 in over 110 countries, reaching millions of people across the globe each year. EU assistance is delivered through humanitarian partner organisations, including UN agencies, non-governmental organisations, and the Red Cross family, who have signed partnership agreements with the European Union. The EU closely tracks the use of EU funds via its global network of humanitarian experts and has firm rules in place to ensure funding is well spent.
In order to address these complex challenges, the Commission intends to publish in the first quarter of the year a renewed strategic document on EU humanitarian action, proposing ways how the EU, together with its partners and other donors, can step up and show leadership in times when the need for humanitarian aid is greater than ever.
EU boosts sustainable cocoa production in Côte d'Ivoire, Ghana and Cameroon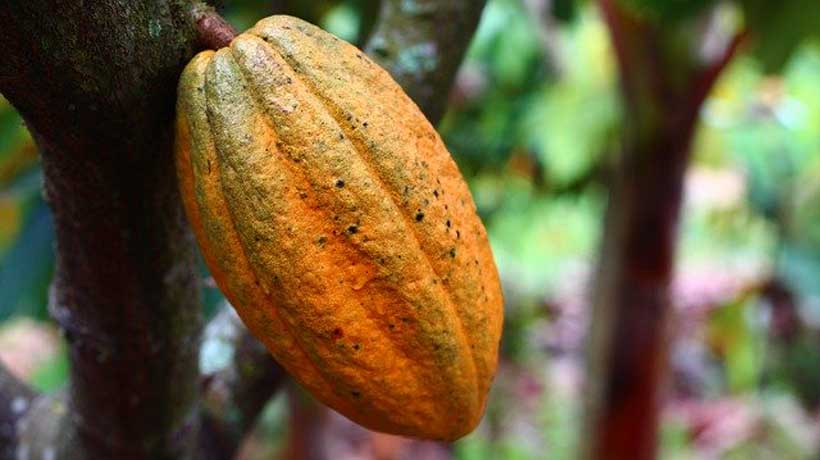 The European Union will contribute €25 million to enhance the economic, social and environmental sustainability of cocoa production in Côte d'Ivoire, Ghana and Cameroon who are, respectively, the first, second and fifth biggest cocoa producers, generating almost 70% of the world production. This funding strengthens the partnership between Team Europe (composed of the EU, its Member States, and European financial institutions) and the three cocoa producing countries and aims at ensuring a decent living income for farmers, halting deforestation and eliminating child labour.
Valdis Dombrovskis, Executive Vice-President for an Economy that Works for People, said: "The EU trade agenda is underpinned by EU values. By investing in programmes to promote fair trade and sustainability in the cocoa sectors of Côte d'Ivoire, Ghana and Cameroon, we are strengthening our trade and investment relationships for our mutual benefit. Building the social and environmental aspects of the cocoa supply chain will deliver further economic benefits for local farmers and cooperatives."
Jutta Urpilainen, Commissioner for International Partnerships, said: "European consumers are demanding fair and environmentally sustainable products and producing countries committed to address sustainability issues in their cocoa value chains. It is time to make a real change and the EU is committed to play its part as an honest broker between economic operators, development partners, Côte d'Ivoire, Ghana and Cameroon."
Following the launch event of the EU inclusive dialogue on sustainable cocoa, the "Cocoa Talks", on 22 September 2020, today takes place the Cocoa Talks inaugural round-table webinar with the participation of EU public and private stakeholders and selected representatives of the two main producing countries, Côte d'Ivoire and Ghana. The objective of this dialogue is to enhance cooperation and coordination to support sustainable cocoa production in the framework of the Living Income Differential (LID) initiative, launched by the two producer countries to ensure decent revenue to local farmers.
The EU dialogue will be mirrored by similar dialogues at country level. Concretely, the €25 million will fund parallel multi-stakeholder dialogue events at national and regional level in Côte d'Ivoire, Ghana and Cameroon, involving government, private sector companies and civil society. It will improve the ability of farmers' cooperatives and other bodies to represent local communities. It will train farmers on sustainability, tree replacement, reforestation, and ensure their awareness of child labour regulations.
Background
Cocoa is a major contributor to export earnings, as well as the main source of livelihoods for almost seven million farmers in Côte d'Ivoire and Ghana. Indirectly, cocoa contributes to the livelihoods of further 50 million people. At the same time, cocoa production entails particular risks relating to child labour, low revenues for local farmers, deforestation and forest degradation.
The European Union is the world's largest importer of cocoa, accounting for 60% of world imports. Côte d'Ivoire, Ghana and Cameroon are major suppliers of cocoa into the EU market, to which the first two have duty-free and quota-free access under their respective Economic Partnership Agreements.
In June 2019, Côte d'Ivoire and Ghana took an initiative on cocoa prices that led to an agreement with the cocoa and chocolate industry to create a Living Income Differential (LID) to ensure decent revenue to local farmers. At this stage, it is a US$400/ton premium paid beyond the price of the cocoa futures markets. Cameroon has expressed interest to join the initiative.
Building on this initiative and in line with its political priorities under the EU Green Deal and the Commission's 'zero tolerance' approach to child labour, the EU engaged in a partnership with Côte d'Ivoire and Ghana to link this price increase to further action with respect to deforestation and child labour related to cocoa production.
It translated into an EU-based multi-stakeholder dialogue launched on 22 September 2020 with representatives from the EU institutions and Member States, civil society, private sector and Ivoirian and Ghanaian representatives to:
Advance responsible practices of EU businesses involved in cocoa supply chains;
Feed into other relevant horizontal Commission initiatives (e.g. on due diligence, deforestation);
Feed into the policy dialogue between the EU and the producer countries; and
Identify support projects on sustainable cocoa production.