IOM's MigApp Wins Global Award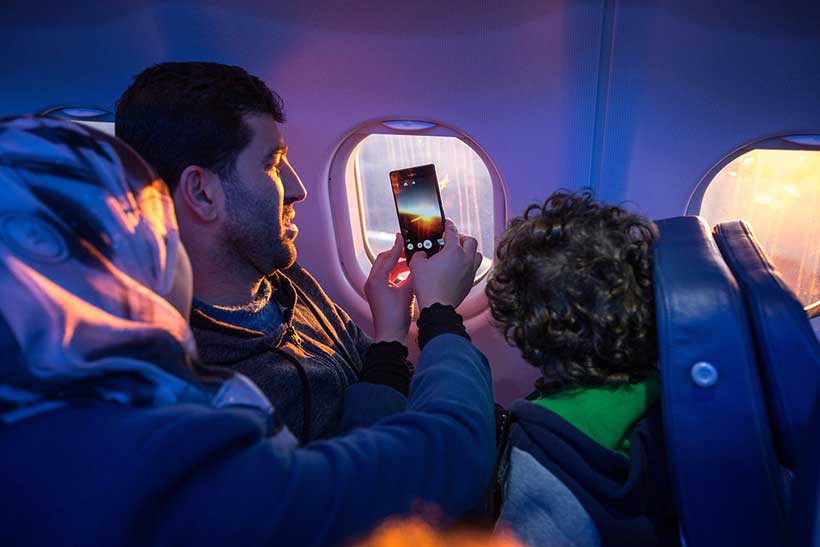 IOM, the UN Migration Agency announced that its MigApp mobile application has won a CIO 100 Award. The 31st annual award programme recognizes organizations and companies around the world that exemplify the highest level of operational and strategic excellence in information technology (IT).
IOM partnered with Kony, a leading provider of digital applications and low-code platform solutions, to develop a digital application which provides information and humanitarian services to migrants and government agencies.
With MigApp, migrants can: find the most cost-effective ways to send money home; use the Doctor Translate tool to overcome language barriers; find out about travel requirements; access up-to-date information on IOM programmes and services; share their experiences with the "i am a migrant" story feature; and receive notification alerts on emergencies, healthcare information and other important local information.
"When we developed the IOM MigApp with Kony, our goal was to help address the challenges encountered by migrants and displaced people," said Bernardo Mariano, IOM's Chief Information Officer. "To receive recognition from the CIO 100 Awards makes us extremely proud and encourages us to continue pushing the boundaries of how technology can help improve the lives and journeys of migrants."
Recipients of this year's CIO 100 Award were selected through a three-step process. Companies first completed an online application form detailing their innovative IT and business initiatives. Then a team of external judges (many of them former CIOs) reviewed the applications, looking for leading-edge IT practices and measurable results. Finally, CIO editors reviewed the judges' evaluations and selected the final 100 winners.
"Every year, we are honored to showcase the technology innovation and business value delivered by our CIO 100 award winners. Each of these companies has achieved notable success in accelerating businesses to the front lines of the digital revolution," said Maryfran Johnson, Executive Director of CIO Programs for CIO Events and the CIO Executive Council. "This year's winners are inspiring examples of how IT leadership, business partnerships and customer engagement can reshape the future."
CIO is the International Data Group's (IDG) premier content and community resource for information technology executives in this fast-paced era of IT transformation in the enterprise. The award-winning CIO portfolio—CIO.com, CIO executive programmes, CIO Strategic Marketing Services, CIO Forum on LinkedIn, CIO Executive Council and CIO primary research—provides technology businesses with analysis and insight on information technology trends and an in-depth understanding of IT's role in achieving business goals.
Representatives from the winning organizations and companies will be recognized at The CIO 100 Symposium & Awards Ceremony held on Wednesday 15 August 2018 at the Terranea Resort in Rancho Palos Verdes, California, United States of America.
Source: IOM
Climate Change Could Further Impact Africa's Recovery
The World Bank's new Groundswell Africa reports, released today ahead of the 26th session of the Conference of the Parties (COP 26), find that the continent will be hit the hardest by climate change, with up to 86 million Africans migrating within their own countries by 2050.
The data on countries in West Africa and the Lake Victoria Basin show that climate migration hot spots could emerge as early as 2030, and highlight that without concrete climate and development action, West Africa could see as many as 32 million people forced to move within their own countries by 2050. In Lake Victoria Basin countries, the number could reach a high of 38.5 million.
"From pastoralists travelling the Sahel to fishermen braving the seas, the story of West Africa is a story of climate migrants. As countries are experiencing rises in temperatures, erratic rainfall, flooding, and coastal erosion, Africans will face unprecedented challenges in the coming years," says Ousmane Diagana, World Bank Vice President for Western and Central Africa. "This series of reports identifies priorities for climate action that can help countries move towards a green, resilient and inclusive development and generate opportunities for all African people."
Slow-onset climate change impacts, like water scarcity, lower crop and ecosystem productivity, sea level rise, and storm surge will increasingly cause people to migrate. Some places will become less livable because of heat stress, extreme events, and land loss while other areas may become more attractive as consequence of climate-induced changes, like increased rainfall. Unattended, these shifts will not only lead to climate-induced migration, potentially deepening existing vulnerabilities and leading to increased poverty, fragility, conflict, and violence
The authors highlight that people's mobility will be influenced by how slow onset of climate impacts will interact with population dynamics and the socio-economic contexts within countries. However, efforts to support green, inclusive, and resilient development, could reduce the scale of climate migration by 30% in the Lake Victoria region and as much as 60% in West Africa.
"Investments in resilience and adaptation can promote green industries, and when paired with investments in health, education, the digital economy, innovation, and sustainable infrastructure, they also have tremendous potential to create climate-smart jobs and boost economic growth," asserts Hafez Ghanem, World Bank Vice President for Eastern and Southern Africa. "As part of this, a focus on women's empowerment is critical to improve human capital and to reap the demographic dividend—significant aspects of building climate resilience in the years to come."
The scale and trajectory of climate-induced migration across Africa will require countries to take bold, transformative actions:
Net-zero targets: the global community has the responsibility to cut greenhouse gas emissions to reduce the scale and reach of climate impacts.
Locality and context matter: countries will need to embed internal climate migration in far-sighted green, resilient, and inclusive development planning across Africa.
Data: investing in research and diagnostic tools is key to better understand the drivers of internal climate migration for well-targeted policies.
Focus on people: invest in human capital to engage people in productive and sustainable climate smart jobs.
The Groundswell Africa series is a sequel to the 2018 Groundswell report and complements the recently released Groundswell II report, providing in-depth analysis on potential scale and spread of internal climate migration in West African and the Lake Victoria Basin, with country level analysis from Nigeria, Senegal, Tanzania, and Uganda to better inform policy dialogue and action.
World Bank to support reconstruction plan for Cabo Delgado in Mozambique
The World Bank will provide US$100 million (€86 million) to support the Mozambican government in the reconstruction plan for Cabo Delgado, a province affected by incursions by armed groups since 2017, an official source announced Monday.
"With the recently reconquered areas, we have realised that there are many people who want to return to their areas of origin. But they cannot return without the basic conditions being in place. As a result, we have an additional 100 million dollars for support," said Idah Pswarayi-Riddihough, World Bank Country Director for Mozambique.
She was speaking to the media, moments after a meeting between the Mozambican prime minister, Carlos Agostinho do Rosário, and heads of diplomatic missions to discuss the Cabo Delgado Reconstruction Plan.
According to her, the new World Bank support comes on top of a first donation (also totalling US$100 million), announced in April and which was earmarked for the Northern Integrated Development Agency (ADIN), which is promoting social and economic projects for youth inclusion across northern Mozambique.
In the new donation, which is expected to be disbursed in January, the World Bank wants the money to be invested in the reconquered areas in the north of the province, and psychosocial support, reconstruction of public buildings and restoration of basic services are among the priorities.
"The idea is to give the affected people a decent place to live after the traumas they have suffered," she said.
The Reconstruction Plan for Cabo Delgado, approved in September by the Mozambican government, is budgeted at US$300 million (258 million euros), of which almost US$200 million (172 million euros) is earmarked for the implementation of short-term actions, which include restoring public administration, health units, schools, energy, water supply, amongst other aspects.
According to the deputy minister of Industry and Trade, Ludovina Bernardo, the priority of the executive is to ensure a gradual and safe return of the inhabitants to the reconquered areas, at the same time as basic conditions are created.
"We want to make interventions on the ground, but safeguarding security. Our forces are on the ground and as soon as they ensure that the return of families to their areas of origin is possible, the process will begin", he said, pointing, as an example, to the return of families from Palma, which has already begun.
The United Nations resident representative in Mozambique, Myrta Kaulard, also gave assurances that the organisation would continue to support the Mozambican government in the process, highlighting the importance of the "classic interventions" of the entity in cases of humanitarian crises.
"I would like to remind you that on the humanitarian side, international partners have contributed, in the year 2021 alone, a total of 160 million dollars (137 million euros). It is important to continue with this humanitarian support, while promoting reconstruction," she stressed and highlighted the importance of creating a working group among international partners to combine actions and broaden appeals in the face of the humanitarian crisis in Northern Mozambique.
Cabo Delgado province is rich in natural gas but has been terrorised since 2017 by armed rebels, with some attacks claimed by the extremist group Islamic State.
The conflict has led to more than 3,100 deaths, according to the ACLED conflict registration project, and more than 824,000 displaced people, according to updates from Mozambican authorities.
Since July, an offensive by government troops with support from Rwanda, later joined by the Southern African Development Community (SADC), allowed for an increase in security, recovering several areas where there was rebel presence, including the town of Mocímboa da Praia, which had been occupied since August 2020.
Millions of Moscow residents manage their everyday lives through their smartphones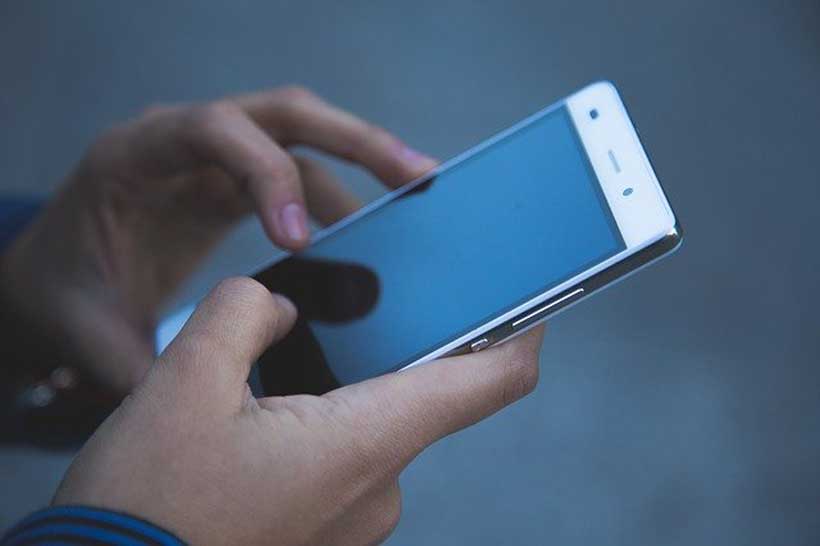 The creators of My Moscow, a mobile application of the Russian capital's urban services, have analysed how and why Muscovites use it. It turned out that, more often than not, the city's residents prefer to pay bills and submit water and electricity meter readings via their smartphone.
The mobile app appeared in the Russian capital at the beginning of 2019, and its first functions allowed to solve the simplest housing and utility services: to enter meter readings and pay bills. Since its launch, the app has already been downloaded more than three million times. Now it can be used to make an appointment with a doctor or for a COVID-19 test, get a referral for an antibody test and coronavirus vaccination, get information on children's school performance and even check the history of a car in Moscow before buying it. Muscovites appreciated the convenience of paying bills through the app service – in August 2021, the number of payments made online using a smartphone doubled. People pay utility bills, car fines, children's extracurricular activities – payment takes only a couple of minutes, and the Russian payment system allows making these transfers without commission. In addition, the My Moscow app has recently introduced a charity service, through which every user can donate money to verified foundations. Muscovites do not ignore the opportunity to help: since the launch of the function in the app, users have transferred 245,000 rubles to charity.
The city services app is constantly being updated: not only does it change the design or add new functions, but also integrates new technologies. In the near future, a voice assistant will be added to the My Moscow service. It is currently available to 40% of users in test mode, but by the end of the year, it will work in smartphones of all app owners. Voice assistant knows how to show homework and children's school schedule, dates of scheduled hot water outages, helps cancel a doctor's appointment, and answers popular questions, such as how to transfer a child to another school or get an international passport. The assistant is being actively trained, and by the end of the year it will help Muscovites to view electronic medical records, look at children's school grades, pay fines, receive data on utility and educational bills.
In October 2020, My Moscow mobile app won the silver prize in the Smart Sustainable City Awards of the World Organisation for Smart Sustainable Cities (WeGO) in the Government Efficiency category. In Russia, people actively use digital services to resolve everyday issues, and the experience of using the My Moscow app showed that 60% of city residents prefer to use these features specifically from a smartphone. Every month, app users access the digital city services more than 500,000 times, which is efficient and saves time in managing everyday life in the rhythm of the megacity.