Gulf crisis escalates as major corporations are forced to take sides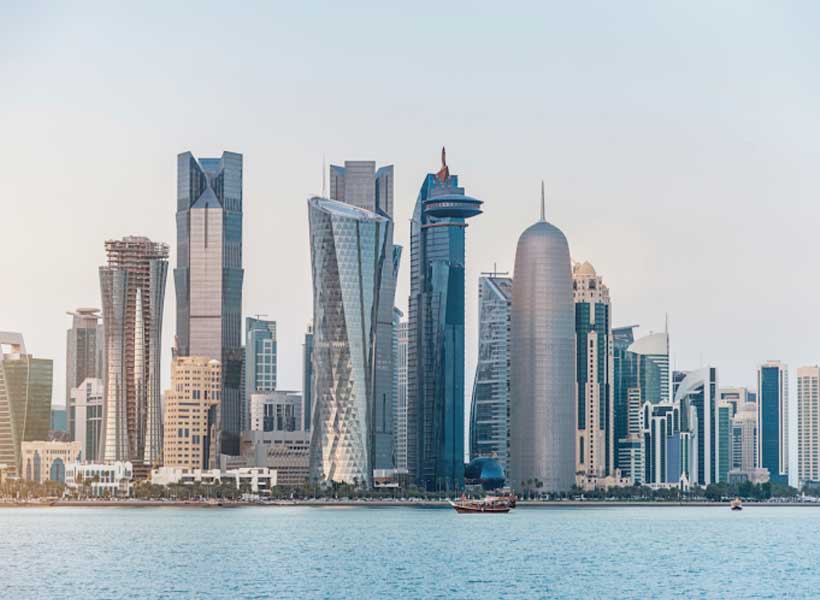 The Gulf crisis that pits a United Arab Emirates-Saudi-led alliance against Qatar is escalating in discreet but no less worrisome ways that effect major third-party commercial interests and could increase international pressure for a resolution of the dispute.
In a major shift away from Saudi and UAE restraint in attempting to force the international community and multi-nationals from taking sides in the 11-month dispute, prominent financial institutions are being sucked into the dispute that erupted last June when the alliance declared a diplomatic and economic boycott of Qatar.
Executives of JPMorgan and HSBC advised Qatar last month, according to The Wall Street Journal, that they would not be involved in the Gulf state's $12 billion bond issuance because it could jeopardize their relationship with Saudi Arabia.
The kingdom in April rushed a $11 billion bond sale of its own, its fourth international offering, to ensure that it went to market before Qatar did.
Qatar has responded to efforts to persuade financial institutions to reduce, if not halt dealings with the Gulf state by refusing do business with some Dubai-based bankers and consultants. The Qatari response has forced several Western institutions to do business with the Gulf state through their London offices, according to the Journal.
Some bankers and financial executives have, moreover, reportedly been detained at UAE airports because they had Qatari visas in their passports before ultimately being granted entry into the country.
Saudi Arabia, in an unusual move, took the market by surprise when it launched its bond without embarking on a traditional roadshow to market the offering and sought to complete the transaction in one day. The issuance was oversubscribed almost five times.
The Saudi attempt to undermine Qatar failed given that the Gulf state's sale was similarly oversubscribed.
"This reflects the strength of the Qatari economy and the confidence of international investors," a Qatari official gloated.
HSBC was one of the Saudi bond's global coordinators while JP Morgan was one its lead managers. The two banks helped arrange Qatar's last sale in 2016 of a $9 billion bond. Neither was involved in the most recent Qatari sale which was arranged among others by Deutsche Bank, Barclays and Credit Suisse, banks in which Qatar has significant stakes.
In January, Doha Bank, Qatar's fifth-biggest lender, was forced to reduce the size of a two-year, $575 million bank loan that it had raised in December 2015 to $400 million, when it sought a one-year extension of the facility because Chinese, Hong Kong and Japanese banks opted not to participate.
The financial reverberations of the Gulf crisis contrast with failed attempts by the UAE-Saudi alliance in the immediate aftermath of the declaration of the boycott to strongarm African nations into supporting their punitive measures against Qatar.
Omar Ghobash, the UAE's ambassador to Russia, suggested at the time that the anti-Qatar alliance could "impose conditions on our own trading partners and say you want to work with us then you have got to make a commercial choice."
The quiet tit-for-tat between Qatar and international banks suggests that Saudi Arabia and the UAE, frustrated that Doha has proven to be resilient enough to resist surrendering to the alliance's demands, have decided to step up the pressure.
The UAE and Saudi Arabia accuse Qatar of supporting militants and political violence, maintaining close ties with Iran, and interfering in the domestic affairs of its neighbours – accusations Qatar denies. Accepting the alliance's demands would effectively amount to Qatar compromising its sovereignty and ability to chart its own, independent course.
The Wall Street Journal's disclosure of the tit-for-tat with financial institutions comes days after newly appointed US Secretary of State Mike Pompeo on his first overseas trip in his new job told Saudi leaders in Riyadh that "enough is enough" and that the Gulf crisis must be brought to an end.
Stopping the rot in its tracks and averting the potential impact of the crisis on multi-nationals is certainly not the only reason for Mr. Pompeo's stepped-up pressure on Saudi Arabia and the UAE. The United States wants to see a united front among its Middle Eastern allies as President Donald J. Trump gears up for a possible withdrawal on May 12 from the 2015 international agreement that curbs Iran's nuclear program.
Nevertheless, forcing financial institutions to take sides in the Gulf crisis challenges Mr. Trump's America First approach to policy and the interests of major US corporations – a move the president is unlikely to view kindly.
If financial institutions are continuously forced to take sides, Saudi Arabia and the UAE could decide to target other economic sectors as well as Asian nations that depend on the export of labour to the Gulf.
Countries like Bangladesh and Pakistan, two of the most populous Muslim states, as well as India, home to the world's fourth largest Muslim population, fear that Saudi Arabia could threaten to expel millions of migrant workers and expatriates in a bid to force them to join the boycott of Qatar.
Saudi Arabia has a history of using as leverage migrant workers, whose remittances constitute the backbone of foreign currency liquidity of many supplier countries and whose Gulf jobs reduce pressure on domestic labour markets.
Thousands of foreign workers in the kingdom have in recent years already lost their jobs as a result of Crown Prince Mohammed bin Salman's efforts to replace them with Saudi nationals and financial difficulties encountered by major corporations like the Saudi Bin Laden Group and Saudi Oger.
Speaking to the BBC last June, former Bangladesh ambassador to Saudi Arabia Abdul Momen Chowdhury warned that "nothing is impossible" in how the kingdom might seek to build support for its campaign against Qatar. "If anyone obstructs what they want or does not agree with their opinions, they are never hesitant to act." Mr. Chowdhury said.
Potential Saudi and UAE efforts to increase pressure on Qatar would reflect the fact that the two countries have boxed themselves into a corner by refusing to negotiate with the Gulf state unless it first accepts their demands.
The Gulf stalemate is reinforced by the fact that the international community has by and large refused to back the Saudi-UAE position and repeatedly called for a negotiated solution.
So far, the tit-for-tat with financial institutions has not forced any of the banks and financial majors to close offices on one side or the other of the Gulf divide.
Nonetheless, in a sign of the times, JP Morgan remains the region's top merger and acquisition advisor, but no longer ranks among the top five banks in Qatar in terms of revenue. For the first time in nearly a decade, it doesn't even rank among the Gulf state's top 10.
Said a private equity firm executive in the Gulf: "If this continues, international banks will increasingly be forced to choose sides. That would take the Gulf crisis to a new and dangerous level."
Can Erdogan repay the people's trust?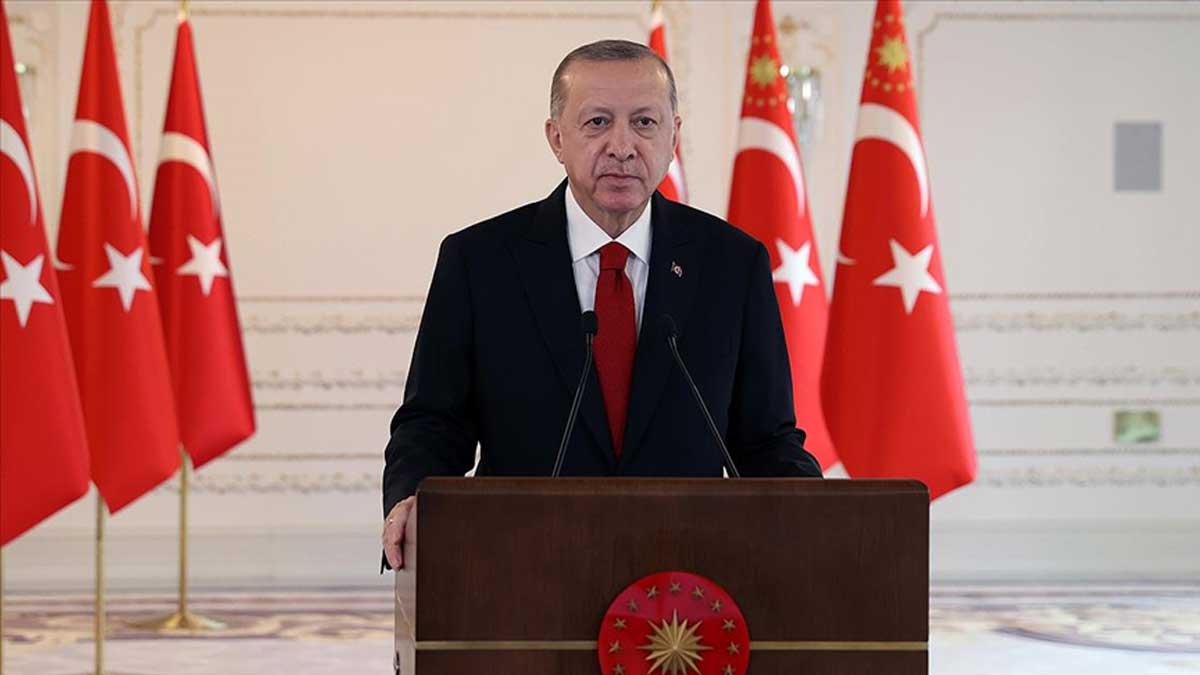 The Turkiye nation has concluded the most important election in the country's modern history. The people of modern Turkey came to determine their destiny at a time when their national economic condition is at a very deplorable level. The depreciation of the lira against the dollar has made the cost of goods and the cost of living more expensive. Inflation is now rampant in the country. Economists say inflation reached 85 percent last year.
The country's currency, the lira, has fallen to a tenth of its value against the dollar over the past decade. Abnormal inflation causes the prices of goods to rise. Imports cost more as the lira depreciates. On the other hand, 11 provinces in Turkey are struggling to deal with the shock of two earthquakes recently. More than 50 thousand people died in this earthquake.
Despite this severe national crisis and economic instability, the majority of the Turkish people have not lost faith in Erdogan. This is an amazing event. Turkey's 2023 national election reinstated Recep Tayyip Erdoğan, the sultan in power for the past 20 years, as president. On the other hand, the main challenger, the presidential candidate of the Nations Alliance and the leader of the secular Republican People's Party (CHP), Kemal Kilizdarglu, was defeated.
Erdoğan was elected the first mayor of Istanbul in 1994. At that time, he took the initiative to solve various problems that arose in Istanbul due to rapid population growth, such as air pollution, waste collection, and a shortage of clean water. However, after four years, he had to stand in court for reciting a controversial poem. Erdogan was sentenced to four months in prison for spreading religious hatred. Basically, this event was the unforgettable beginning of the significant public opinion formation behind his rise.
Recep Tayyip Erdogan took power as the country's prime minister in 2003. The people of Turkey trusted him in the 2018 elections as well. Recep Tayyip Erdogan has been elected President of Turkey for the third consecutive term. He will lead the country in the international arena for the next five years. Turkey will create a new equation in geopolitics. An experienced Erdogan will negotiate well with international actors.
Erdogan comes from the conservative political camp. He entered politics with the Salvation Party of political guru Nazimuddin Erbakan. In 1976, he was elected head of the Beyoglu region of the youth wing. The National Salvation Party was headed by Nazimuddin Erbakan. He later served as Prime Minister of Turkey in 1996–97.
Modern Turkey emerged as a secular state under Mustafa Kemal Atatürk in the 1920s. Erdogan created a new national manifesto with a lot of new energy, new plans, and a new national manifesto in that country. The first decade of his AK Party rule saw democratic reforms in Turkey. It had to be done because of the country's desire to join the European Union. During this time, Erdogan was praised by liberals at home and abroad for reducing the authority of the army in the country and working to protect the rights of women and minority ethnic groups. However, Erdogan was criticized for becoming more authoritarian over the next decade. According to many, Erdogan has exacerbated divisions in Turkey.
Basically, he became popular in the Muslim world by expressing his anti-US and especially anti-European attitude in the polls, winning the hearts of the voters, and developing relations with Muslim countries. He converted Turkey from a parliamentary system to a presidential system in 2014. According to the opposition, Erdogan made such changes in the regime to enjoy sole power. Erdogan's supporters regard him as 'fatherly', but opponents consider him an 'authoritarian' ruler. Its reflection can be seen in the international environment. During Erdogan's regime, on the one hand, the distance between Turkey, an important member of NATO, and its allies, the United States and Europe, increased. At the same time, the closeness is increasing with anti-Western Russia and China.
Jeffrey Mankoff, an analyst at the Washington, DC-based Center for Strategic and International Studies, said, "Many officials and political leaders in Western countries are upset with Turkey's Erdogan. They expressed disappointment in him. They believe that Erdogan is the main reason for Turkey's growing distance from the West. He took everything personally and walked the path of cheap popularity.'
Therefore, with Erdogan ruling Turkey for the past 20 years, there has been a major change in Turkey's foreign policy as well as socio-economic development. As a result of his long rule, he made many enemies and allies at home and abroad. Now it's time to just watch, as Turkey's economy is also seen as a big factor in this election. Will Erdogan be able to restore Turkey's conventional economy, and how will he repay the public's trust? These questions have become important.
The 32nd Arab League meeting will have a far-reaching impact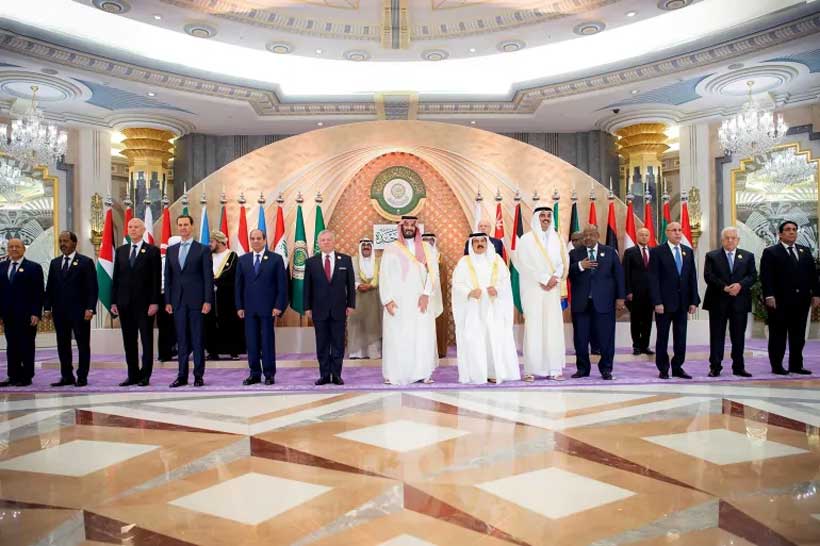 The Arab League is an alliance of states that currently has 22 member states in Northern Africa and on the Arabian Peninsula, which belongs geographically to Asia. All member countries together cover an area of 13.15 million km² (8.7% of the world's inhabitable area). Significant parts are desert regions such as the Sahara and the Rub al-Khali sand desert. With about 456.52 million inhabitants, the area is home to about 5.8 percent of the world's population.
On October 7, 1944, a "Protocol of Alexandria" was signed as a loose union. After elaborating on the ideas, the Arab League was founded the following year on 11 May 1945. The first member states were the kingdoms of Egypt, Iraq, Saudi Arabia, and Yemen, as well as Lebanon, Syria, and the then Emirate of Transjordan.
The history of the Arab League since then has been marked by numerous political and military conflicts in the region. In the immediate post-war period, the growing Jewish population in Palestine played a major role. This led to the division of Palestine into a Jewish and an Arab state in 1949. With the withdrawal of the British Allies, there was also a lack of an overarching protective power and serious and recurrent conflicts with Israel arose.
The recent 32nd Arab League Meeting held in the magnificent city of Jeddah, Saudi Arabia, has drawn to a successful close, leaving a profound impact on regional politics. High-ranking officials and diplomats from Arab nations gathered to discuss pressing issues and forge a path toward greater cooperation and unity. The meeting, which took place against a backdrop of evolving geopolitical dynamics, produced key decisions that are poised to shape the future of the Arab world.
Hosted by the Kingdom of Saudi Arabia, a staunch advocate of Arab solidarity and stability, the summit aimed to bolster inter-Arab relations and address the region's most pressing challenges. Under the gracious patronage of His Majesty King Salman bin Abdulaziz Al Saud, leaders and representatives from across the Arab League engaged in constructive dialogue, fostering an atmosphere of camaraderie and shared vision.
One of the major highlights of the meeting was the unanimous agreement on establishing a joint counterterrorism center. This significant step underscores the Arab League's commitment to combating terrorism and maintaining regional security. The center will serve as a platform for intelligence sharing, coordinated efforts, and capacity building among member states, further enhancing the collective response to the ever-present threat of extremism.
In addition to counterterrorism initiatives, the Arab League delegates focused on revitalizing the Arab Peace Initiative, which has been instrumental in pursuing a just and lasting resolution to the Israeli-Palestinian conflict. The participants expressed their unwavering support for the rights of the Palestinian people and called for renewed international efforts to resume meaningful negotiations. The Arab League's stance sends a clear message that a comprehensive and equitable solution is imperative for sustainable peace in the region.
Moreover, discussions during the summit centered on the ongoing crises in Libya, Syria, and Yemen. Arab League members pledged increased support and cooperation in finding political solutions and bringing stability to these war-torn nations. The delegates affirmed their commitment to the principles of sovereignty, territorial integrity, and non-interference, emphasizing the need for inclusive dialogue to end conflicts and restore peace.
The political impact of the Arab League Meeting cannot be understated. It signifies a renewed commitment to Arab unity and cooperation amid a rapidly changing regional landscape. The decisions made in Jeddah hold the potential to shape the political dynamics of the Arab world, ensuring stability, security, and prosperity for its nations and peoples.
The meeting also provided an opportunity for member states to strengthen bilateral relations and engage in fruitful discussions on areas of mutual interest. In the spirit of constructive diplomacy, numerous side meetings and cultural exchanges took place, fostering greater understanding and cooperation among Arab nations.
As the Arab League Meeting drew to a close, the host nation, Saudi Arabia, expressed gratitude to all participating countries for their valuable contributions and emphasized its commitment to further collaboration in the future. The outcomes of the meeting will be diligently pursued and implemented, underlining the shared determination of Arab nations to overcome challenges and seize opportunities for progress.
This time the participation of Syria was a milestone, it happened after 12 years of absence. Another important aspect was the attendance of Ukrainian President Zelenskyy. These two important aspects will have far-reaching impacts on regional politics and global peace, stability, and security.
Regional Connectivity in the Gulf Cooperation Council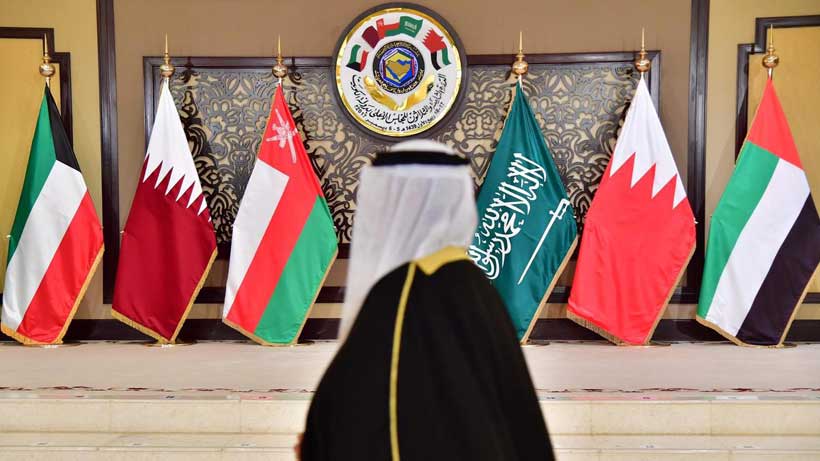 The Gulf Cooperation Council consists of a region of some of the most formidable economies in the world that enjoy vast oil and gas reserves which have brought them immense wealth. The GCC have combined oil reserves of about 497 billion barrels which is 34% of the world's supply, according to King Abdullah Petroleum Studies and Research Center. However, these countries also share similar problems, which have become increasingly apparent with the fluctuation and gradual decline in global oil prices as well as the impacts of climate change. Since gulf countries share similar economic issues, it means that they should take collaborative efforts to curb these problems as well. Enhancing regional connectivity is one way to achieve this. It will help improve the economies of all GCC member states in the future and allow them to connect with larger markets.
Over the years, several steps have been taken by gulf countries to improve regional connectivity. For instance, since 1980s, there have been plans and several attempts to create a common GCC currency termed as Khaleeji or Dinar. The currency is expected to be valued at around 1 USD = 1.984 KHJ. Although since then, Oman and the UAE have withdrawn from the plans until further notice, this idea still enjoys popularity and GCC governments are still considering it. The region already meets many of the necessary criteria for a common currency as all seven of the countries have very similar economies, values, cultures, and histories. A common currency would bolster trade flows between the countries by removing border barriers, which will result in cheaper goods and services, particularly of healthcare, tourism, and education, and economic well-being of all the countries involved as a result of increased regional connectivity. A common gulf currency would also reduce exchange-rate uncertainties. Tourists and citizens would not need to constantly exchange currencies when visiting different countries in the region. A common currency will also reduce barriers for the transfer of people between gulf countries which will make it easy to exchange skilled labour, thus decreasing unemployment overall and also producing more opportunities for highly educated domestic workers being produced every year. It will also lead to greater economic integration in the GCC as regional connectivity grows stronger.
GCC countries have also begun to seriously explore strengthening transport links. After careful thought and deliberation, gulf countries have agreed to build a 2177km GCC railway in 2009 stretching from Kuwait, entering Saudi Arabia, connecting Bahrain as well as Qatar, then moving through the UAE and ending in Oman. The railway will also connect vast networks of existing and planned railway networks in Saudi Arabia, the UAE, Qatar, and Oman, further improving regional connectivity in the gulf. The project is expected to be completed by 2025 and is expected to drastically improve trade costs, travel times, and connectivity between ports and cities. It will boost trade flows across the bloc and attract foreign direct investment. The GCC also aims to establish a common market and joint Customs union to further strengthen regional connectivity, which will result in greater economic growth and integration. The Saudis have already started expanding their already vast network of railway tracks. They have completed the al-Qurayyat station which connects Riyadh to Jordan and the rest of northern Saudi Arabia, stretching across 1215km. Moreover, the kingdom completed the Haramain speed train at Rabigh Station which connects the Holy cities of Makkah and Madinah through a 450 km track. The UAE has also expanded its existing railway infrastructure, especially with a national rail network connecting 11 cities with trains travelling 200km per hour. Moreover, the Qataris have also built an extensive railway network as part of their efforts to organize the FIFA World Cup last year which consists of 26 projects. These railway lines will be connected with the GCC railway and they will boost regional connectivity in the region, facilitating the transport of people, information, and goods.
Other measures that the GCC could take to enhance regional connectivity would be to take steps to incorporate long term strategies of each member. All GCC member states have similar long-term goals as outlined by Saudi Vision 2030, Bahrain Vision 2030, Kuwait Vision 2035, UAE Vision 2030, Qatar Vision 2030, and Oman Vision 2040. The crux of these plans is to rid GCC states of oil dependence, combat climate change, and increase tourism and entertainment for more economic diversification. Integrating these efforts will increase collaboration, which will duly increase regional connectivity, resulting in more efficient execution of these plans. Moreover, other approaches include easing or eliminating border restrictions to enable free movement between GCC states for citizens and tourists. A major factor limiting trade is border restrictions as trade is less likely to happen if there is a border in between, even if the distance is negligible. If border restrictions are eliminated, then trade will become more frequent and there will be greater regional connectivity between adjacent countries. Furthermore, tourists will also be able to easily access other GCC member states and hence spend more money, cross border competition between markets would also increase, leading to more competitive prices, and finally, it will also reduce price differentials for people who live in areas that are near borders.
For this to happen, GCC countries need to improve diplomatic relations among themselves. This is particularly true after the diplomatic tensions between Qatar and Saudi Arabia between 2017 and 2021 which had forced the GCC nation to seek reroute flights and vessels. Such diplomatic crises will harm prospects for regional connectivity in the GCC and therefore need to be avoided. Moreover, the GCC's economic growth is expected only at 3.2%, which is much lower than the 7.3% figure estimated in 2022. The figure is also a decline from the 5.8% growth in 2022. Furthermore, oil prices had been declining since many years, which poses a danger to the economies of the GCC. Although a cut in output by OPEC+ member states will boost oil prices in the short-run (they already helped oil prices cross $80 per barrel), this is not sustainable for the GCC economies. Therefore, GCC countries face a range of serious challenges when it comes to regional connectivity. However, the opportunities far outweigh the challenges and the GCC enjoys potential to become an economic powerhouse in the region.