Digital Youth Summit Advances Pakistan's Tech Revolution
Passionate techies and entrepreneurs from Pakistan and abroad converged in Peshawar, Pakistan to share knowledge, build skills, and accelerate the growth of KP's emerging tech industry.
Over two days, the Digital Youth Summit (DYS) supported over 5,000 young attendees through sharing experiences by industry experts and conducting hands-on training. It's a part of an ambitious drive to create digital jobs underpinned by Pakistan's first provincial Digital Strategy through a series of programs and investments. Unveiled last year, the strategy maps out and provides resources on improving access, training, and implementation of digital technology to build skills and create 75,000 digital jobs in Khyber Pakhtunkhwa (KP) Province.
DYS grew out of an idea of bringing together the next generation of digital innovators in 2014 to educate and inspire youth in a conflicted-affected region in which 50% of people are age 30 or younger. With a lack of infrastructure and an anemic private sector, the World Bank and KP government identified the digital economy as an avenue for job creation, as internet connectivity has been increasing through the prevalence of mobile broadband and devices. Specifically, digital freelancing, entrepreneurship and business processing were identified as opportunities to expand opportunities and prosperity for both women and men.
"The market for digital entrepreneurship, a multi-billion-dollar industry, growing at a rapid rate and is thirsty for young talent. With creativity and passion, you can be at the forefront of change. I hope you will be in the driver's seat of this exciting future," said Melinda Good, World Bank Operations Manager for Pakistan at the opening.
The youth of KP have seized this opportunity with enthusiasm, including 14-year old Hafsa Khan, who received training on computer programming through the KP IT Board's early-age programming for 7th to 9th graders. She confidently presented her application, which was designed to help her younger brother understand human physiology to an audience of over 1,000 people.
DYS has increasingly brought in greater international expertise, local and international partners, as well as higher visibility and sophistication to keep pace with rising skills and expectations. DYS 2018 featured a lineup of speakers including as Jamal Khan (CEO of Arpatech), Muneeb Maayr (CEO of Bykea), Rabeel Warraich (CEO of Sarmayacar), Asra Nadeem (Program Manager of Draper University), and Aurelie Salvaire (Founder of Shiftbalance).
Panel discussions explored topics like what investors look for and what needs to be done to promote universal internet access and whether Pakistan would ever witness the emergence of a tech unicorn. World Bank Communications staff Alex Ferguson and Elena Karaban led a session on Fake News in the Digital Age followed by a rich discussion on implications for information sharing. Huma Zafar from the World Bank also presented a vision of Pakistan at 100 – a prosperous country in 2047 and what it will take to achieve this goal. As before, there were many side sessions and workshops in areas like Android development, blockchain, e-commerce, artificial intelligence, and machine learning. Local youth also showcased their talents through the battle of the bands and makerspace at the DYS Expo hall.
The World Bank has been providing technical and financial assistance to the KPITB since 2013, through helping develop the Digital KP strategy and mobilizing resources to help implement projects with the KPIT Board. These include the Youth Employment Program which will train over 40,000 graduates and the Durshal co-working and incubation spaces, as well as the development of outsourcing as a driver of job growth. Several burgeoning local firms have grown to become successful job creating ventures with clients across Pakistan. Their ability to create and promote high quality content helped propel DYS to becoming the most talked about topic on social media in Pakistan over the two days.
DYS also hosted a session with the outsourcing industry to showcase new initiatives being planned in KP—most notably the Business Process Outsourcing (BPO) (outsourcing) ready spaces in Peshawar, and Pakistan Digital City, an outsourcing facility planned in Haripur that will accommodate around 5,000 outsourcing jobs. The session was coordinated with the Pakistan Software Houses Association for IT and ITES (P@SHA), to ensure that the initiatives align with industry needs. Both the BPO ready spaces and Pakistan Digital City are being supported by World Bank funding and technical assistance.
Speakers and participants expressed great enthusiasm about digital opportunity and optimism about the future of KP. Investors stand ready to invest in KP and student Syed Ahmad Ali Shah echoed the spirit of the summit. "I learned and experienced a lot at DYS. It opened my mind and helped me realize what I want to do in the future."
This year's summit is organized by the KP IT Board and the World Bank Group and is accelerated by Jazz, with strategic partnership provided by the Multi-Donor Trust Fund for KP, FATA and Balochistan and UNDP, and sponsored by BERA, City University, COMSTATS, the Kyber Pakhtunkhwa Economic Zones Development & Management Company, Gloria Jeans Coffee, Codematics, and the Peshawar Development Authority. 
The so-called privacy on the Internet
At the beginning of last June, 8.4 billion stolen passwords were made public around the world. This large collection – made available to everyone – is named "RockYou2021" and is stored in a text file measuring 100 GB.
On October 4, WhatsApp, Facebook and Instagram were blocked and hence all sensitive data was logically copied upon the initiative of skilled hackers, of whom our planet can boast anonymous categories of them with superior and exceptional abilities that care little about prime numbers.
At the same time, when we connect with thousands of multilingual copy-and-paste websites, they come up come up with a pathetic piece of software that begins with the phrase "We care about your privacy". And in Italy where "amore" (love) has always rhymed with "cuore" (heart), some people think that users – while reading this – take out their handkerchiefs to wipe away the tears of emotion because there is someone who lovingly thinks of them, not realising that, instead, it is tears of laughter.
Others say that there are laws to protect the few naive and gullible users, but they forget a proverb and a key to political thinking. The proverb is: "every law has its loophole" and the key is: "laws are a superstructure".
Hence many people are curious to know whether the advertising of the Internet giants respects confidentiality – commonly known with the barbarism privacy – and whether the establishment protects them from the many bad hackers.
It is in the interest of the advertising by Internet giants (the establishment) to use each user's privacy, such as monitoring the chat history (primarily WhatsApp) or the content of calls, because the methods and means to do so exist. Just watch excellent US series, starting with the gripping Mr. Robot and other series, to understand that fresh and young minds are enough to do so. Imagine what scruples the Internet giants may have in the face of ethical values such as confidentiality and secrecy.
The risk-benefit ratio of the Internet approach is high, as what is at stake is not Kantian ethics (the superstructure) – which is worth very little – but profits in any currency, whether real or in bitcoins (the structure).
There are many ways in which the Internet giants, and private hackers, can control users' privacy, which are really beyond many web users' cognition.
It is natural that most of our privacy is exposed by ourselves to third parties. We all know that there is a word on the Internet called "search". Basically, for most people who are particularly active on the Internet it is very easy – for one who is interested in the matter – to discover the forms in which privacy oxymoronically manifests itself all out in the open.
Most of the time people do not know how much privacy they expose in a search or in simple surfing. We think it is impossible for ordinary third parties to know who are those who investigate web surfers. I am referring to both decent people and criminals. Before being discovered, however, even a criminal has a right to privacy.
The Internet giants and independent hackers have data and systems that we mere humans cannot even imagine. The Internet giants help the police to catch intruders, saboteurs or other criminals, and can often provide very comprehensive information on suspects, including last address, area of activity and so on. As usual, the problem is a moral – therefore negligible – one: intruders, saboteurs or other criminals previously used to be ordinary citizens. Therefore, as they are monitored, so are we. This is logic not inference.
As noted above, the data of the Internet giants and private hackers is more abundant and vast than many ordinary people may think.
When the Internet giants carry out data analysis and optimise advertising, the connection by third parties has huge commercial value (the structure). Hence the motivation and skills of the Internet giants and hackers in data connection are astonishing.
The vast majority of the Internet users, in fact, have not a deep understanding of all this and may think that an Internet giant does not know about a user or another when they connect to a web page or when they send top secret documents to their counterparts. At the same time, the scarcely skilful people – albeit aware that they are being taken for a ride by stories about privacy protection – reappraise the old systems: personal meetings in unthinkable places; delivery by systems reminiscent of old 1950s-1980s movies. In practice, the cunning incompetent people reverse one of the first absurd statements of the digital age: 'With the Internet, books will disappear'. It did not take long to realise that a book in pdf format is unreadable and its use is only for finding strings in it, i.e. sentences or words.
The above mentioned Internet giants often use the same set of advertising and management platforms for different products, whether they are deployed on the households' Internet or in the dangerous and ruinous deep web, which is the part of the iceberg below sea level.
If the leader of an Internet giant wants to maximise the data value, he/she asks to check all the "clicked" components of the product, so as to obtain the accuracy of tags – i.e. the sequence of characters with which the elements of a file are marked for further processing – in view of getting the maximum advertising revenue (the structure).
At the same time, the mobile Internet (i.e. the one that can be accessed by smartphones, which used to be ridiculously called mobile phones) provides more possibilities to locate people, obviously more accurately than the fixed one at home. Hence those who do not want people to know that they are at home, and go elsewhere with their smartphones, communicate their wandering location, believing they are invisible.
In fact, if we think about it, home desktop computers often provide inaccurate data to those who spy on us to find out our tastes and preferences. For example, it happened that some background data showed that 3,000 users, with an average age of 30-40, seemed to be suddenly getting younger. Hence the Internet giant was initially surprised, but shortly afterwards realised that many children were using their parents' computers.
To remedy this, the Internet giants – in close liaison with the telephone industry – have gone beyond the primitive and very common scenario of family desktop computers and Internet café shared workstations for young adults, and made parents and grandparents equip their underage children with smartphones. In this way, an Internet giant has a perfect framework for monitoring, controlling and diversifying tastes for narrower age groups, thus obtaining higher profits (the structure) to the detriment of privacy (the superstructure). The telephone industry is grateful for this, as its profits simultaneously rise, thanks to buyers who barely know how to use 5% of the functionalities of the aforementioned device.
Many people have not even clear understanding in their minds as to the data connection. For example, if the product/desire/curiosity A and the product/desire/curiosity B are used at the same time, and A and B belong to the same Internet giant, it is actually very easy for it to establish a data connection mechanism to share any of the user's desires through specific characteristic information.
Such a system is used to recommend a product/desire/curiosity or use the same advertisement that the user personalises without realising it. Many people think they are being clever by having separate accounts for different purposes. Apparently it looks that way, but in reality it is easy for the Internet giants to know the relationship existing between these accounts and put one and one together.
The smartphone is an even better container for the Internet giant and the hacker to collect unique identifying information from that "device", such as that user's number, phone book and other data. In fact, while the user is not sufficiently security-conscious, many software installations (i.e. apps) already collect various pieces of information by default.
In turn, the identifying information from that device (the smartphone) is used by various software located in remote servers. If the product/taste/desire belongs to the same Internet giant or if the same third-party data company provides technical support, it is actually very easy to obtain the users' data through them.
Moreover, when the apps are installed, the phone numbers of the naive unfortunate users have been collected on the remote server without their knowledge. This is because when most people install apps, the privacy authorization step by default is simply ignored.
It is annoying for users to read all those long pages and therefore, in the future, the Internet giant will say that it is their and not its fault if it spies on their privacy, because they authorised it to do so! Provided that it is true that if they refuse, it "morally" does as they have chosen. Probably the naive people still think so.
John McAfee's suicide: The Internet and conspiracy theories
According to rumours, the suicide of tax evader, bitcoin supporter and antivirus software pioneer John McAfee (1945-2021) – a British naturalised US citizen – has prompted both grief and new conspiracy theories.
After his evading taxes and dribbling the US authorities for many years, a Spanish court ordered – in the first instance – McAfee's extradition a few hours before he was found dead. If he had been extradited, the 75-year-old man would have faced life imprisonment in the United States of America.
Former National Security Agency employee and whistleblower Edward Snowden criticised the global influence of US law enforcement agencies and warned that McAfee's untimely end may not be the only one. He wrote on Twitter: "Europe should not extradite those accused of non-violent crimes to such an unfair justice system – and to such a cruel prison system – to the point that those accused in a judicial prosecution in the United States would rather die than be subjected to it".
The founder of Cardano – an open source project linked to cryptocurrencies that aims to create a public blockchain platform (a digital ledger whose entries are grouped into 'blocks', concatenated in chronological order, and whose integrity is guaranteed by the use of cryptography) for the management of computer protocols that facilitate, check or enforce the negotiation or performance of a contract, sometimes enabling the partial or total exclusion of a contractual clause (smart contract) – Charles Hoskinson, praised McAfee for his contribution to computer science, calling him "one of the most mysterious and interesting people in the history of cryptocurrency and computing". "He is also a deeply troubled person" – Hoskinson added – pointing to McAfee's well-documented personal trauma from his substance abuse problems.
"The reason for the suicide seems to be obvious: McAfee was 75 years old and extradition to the United States of America was likely. If found guilty, he would have faced over 30 years in prison and it is certain that he would also have been incarcerated […] He seemed rather determined to choose to end his life in a Spanish prison instead of a US one."
Bitcoin influencer and podcaster Anthony Pompliano recalls that McAfee was "kind, funny and very smart".
"I once had the opportunity to spend a day with the legendary McAfee on a boat in the Bahamas. I will always remember that day. I have great respect for one of the most unique people in the world."
Kim Dotcom – a German entrepreneur and computer scientist with Finnish citizenship – is an Internet entrepreneur who is fighting extradition charges from New Zealand over his file-sharing network Megaupload. He regrets that McAfee's drug abuse robbed him of his potential. He said: 'He was a pioneer in data security. I always thought it was too difficult for him to be around other people. He should have avoided drugs and instead concentrate on using his ingenuity all the time. When he was lucid, he was dedicated to everyone's freedom".
Although McAfee's legal representative in Spain told Reuters that McAfee committed suicide, preferring to hang himself rather than face life in prison, predictably the Internet is full of conspiracy theories claiming that McAfee did not die by his own hand.
Shortly after McAfee's official Instragram account shared the image of the letter 'Q', controversies and allegations were raised, igniting the imagination of QAnon conspiracy theorists, according to whom there is a hypothetical secret plot organised by an alleged Deep State (which can be identified in some hidden powers) that would act against the former President of the United States of America, Donald Trump, and his supporters.
Business Insider reported that QAnon influencers on Telegram have hundreds of thousands of followers and are sharing posts suspecting suicide stories.
McAfee's tweets have been republished since the day he died, and one of them dates back to December 2019, when McAfee claimed that the government had threatened to assassinate him. Hence there are many who do not believe any version of his suicide.
Other conspiracy theorists followed a June 2019 post in which he claimed to have a data treasure trove of 31 TB and more, containing evidence of government corruption.
Every eccentric millionaire who argues with the government claims to have evidence of corruption, and if tragedy befalls them, everything will be made public. In the end, tragedy falls on many of them, but the evidence is never released to the media, unlike we often see in US movies.
It is worth recalling that McAfee was no stranger to bold and strange statements, including a promise that if the price of Bitcoin did not exceed one million US dollars by 2021, he would devour his supporters on national television.
In the last weeks of his life, McAfee's tweets in prison had also become increasingly sombre. In May 2021, he revealed he had discussed suicide with a cellmate: "Today a person who is facing a difficult situation has asked me if I know a painless method of suicide. I have little experience in this field and I am not very forthcoming. Surprisingly, the tone of the discussion then slipped into how to spend the time". It is worth noting that the businessman had no particular reason for the suicide. The fact is that the Spanish court's decision on extradition was not final. Hence McAfee could have subsequently tried to appeal that decision. It is alarming in this story that even last autumn McAfee stated he would not commit suicide under any circumstances.
Javier Villalba, a Spanish lawyer for McAfee, told Reuters he believed that McAfee could simply not tolerate being locked up in a prison: "This is the result of a cruel system. There is no reason for this elderly person to be in prison for so long."
Conspiracy theories are flourishing in the United States. Probably fewer people believe in the "moon conspiracy", which is – after all – a matter of national pride. The rest of the stories are similar: vaccinations and HIV – a conspiracy of pharmaceutical companies; global warming – a conspiracy of climatologists; Kennedy's assassination by the special services – the said special services even staged the 9/11 attacks and school massacres, etc.
The story of Bill Gates implanting microchips in COVID-19 vaccines to track us has also sold well: according to the latest polls, 44% of the Republican Party's members believe it.
The problem is that such views – sometimes naive, sometimes strange and sometimes wild – often have consequences. Some people think 5G towers are really spreading the coronavirus and go and burn them down. Others refuse to vaccinate their children, and so massively that the WHO included it for the first time in its list of threats to human health. With the advent of the COVID-19 vaccine, this could become an even bigger problem.
It is vain to think that conspiracy theories are about someone else, and not the smartest people, and certainly not about you and your environment. A 2018 poll showed that 67% of Russians believed in a secret "world government" (in 2014 it was 45%), and 68% of them have higher education.
Conspiracy theories are not a consistent story to be believed or disbelieved. Rather, it is a multitude of interpretations of individual facts, each of which can occupy any place on a scale ranging from pure absurdity to scientific evidence. Some might consider the enslavement of humanity by aliens incredible, but oppose vaccination – or vice versa.
Between scientific facts and explicit conspiracy theories, there is a large grey area, within which for each of us there is a completely logical explanation of the world, which to someone else will seem like a conspiracy theory.
Our image of the world is influenced by rather old settings of the brain and psyche. It is influenced by archaic settings of the brain and psyche: detection of apparent and insubstantial intentions; fear of uncertainty; generations of stories and distrust of strangers.
When the subject is confronted with stress due to external circumstances, thinking runs the risk of becoming more conspiratorial, and hence developing the above mentioned four characteristics.
China's technological innovations at the top of the planet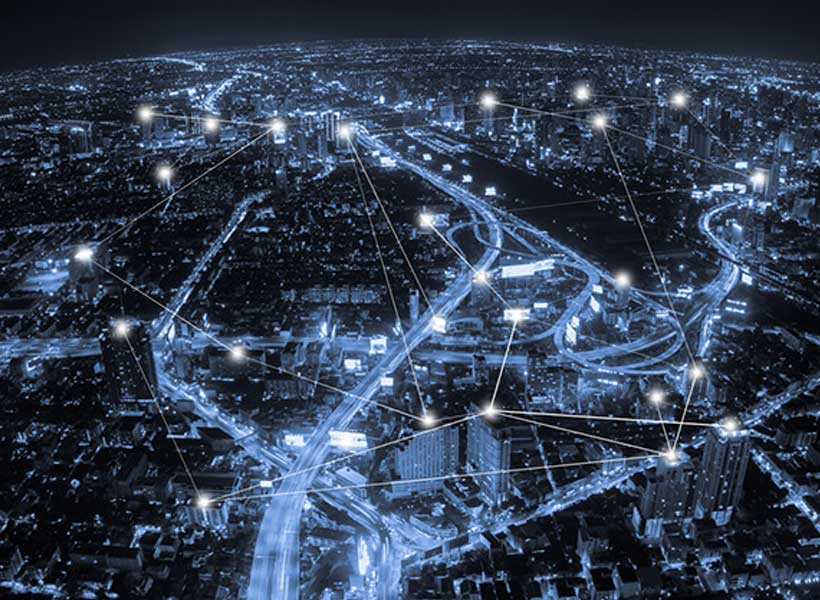 In recent years, scientific and technological innovation in the People's Republic of China has made great progress and the country's strength has continued to increase. It is worth noting, however, that the internal and external environment of China's scientific and technological innovation development has also undergone profound changes and timely adjustments need to be made in terms of objectivity, strategies and task structure. These include strengthening basic research, which is an extremely important aspect as a support for high-level technological self-sufficiency.
As an indicator for assessing the innovation ability of various economies and for making various States' governments take economic decisions, the Global Innovation Index (GII) published on September 20 is used as a point of reference: an annual ranking of countries based on their abilities and success in innovation. The index is published by Cornell University (Ithaca, New York State), the Institut européen d'administration des affaires (Fontainebleau, Singapore, Abu Dhabi, San Francisco) and the World Intellectual Property Organization (UN specialised agency), in collaboration with other organisations and institutions,
China has continued the progress made last year, rising from the 14th place in 2020 to the 12th in the world, and remains the only middle-income economy in the top 30. Since 2013, China's GII ranking has risen steadily for nine consecutive years.
Furthermore, in the global "best technologies" ranking, China has 19 leading technology groups worldwide, including Shenzhen-Hong Kong-Guangzhou and Beijing, ranking second and third respectively. The rankings of Beijing (No. 3), Shanghai (No. 8), Nanjing (No. 18), Hangzhou (No. 21) and Wuhan (No. 25) have all risen compared to the global technology city group.
The GII is based on a collection of 81 international public and private sector indicators. The GII 2021 is calculated based on the average of the two sub-indices of innovation input and output, including institutions, human capital and research, infrastructure, and market maturity.
There are different aspects of business maturity, knowledge and technological and creative output.
The report shows that with Covid-19 causing numerous casualties and economic losses, governments and companies in many parts of the world have increased their investment in innovation, thus demonstrating that people are increasingly aware that new ideas are essential to overcome the epidemic and ensure a subsequent era of economic growth.
In 2020, scientific output, R&D expenditure, intellectual property applications and venture capital transactions continued to grow based on the strong previous performance. It is worth noting that, compared to previous recessions, R&D expenditure showed greater resilience during the epidemic-related economic downturn.
From the GII data regarding China, for the three-year period 2019-2021, it can be seen that this year China's innovation output is better than its input. This year China's innovation investment is ranked 25th, higher than in 2020 and 2019, and it ranks 7th in terms of innovation output.
In terms of sub-indexes, from the perspective of innovation input, China's trade, competition, market size and researchers as a whole are among the main categories of indicators in the position of world leader among mathematical sciences; promotion of training companies; diversification of national industry; average spending of research and development companies; average score of the top three universities; development of industry groups; total capital formation as a percentage of GDP; corporate financing, etc.
From the perspective of innovation output, China's advantages are concentrated in intangible resources, as well as knowledge creation and influence. They include applications for national patents and trademarks and the export share of products in total trade and other sub-indices, which have achieved global leadership.
In 2021, the broad index of knowledge dissemination has made significant progress. The segmented index of the share of IP income in total trade, in particular, shows that China is gradually turning from a major external IP introduction country to a major internal IP creation country.
During the yearly Boao Forum for Asia Annual Conference 2021, Liu Hua, Director of the WIPO's China Office, said in an exclusive interview with China Business News that, already according to the GII 2020, a number of Asian economies – particularly China, India, the Philippines and Vietnam – have made significant progress in innovation rankings year after year, and the main areas of innovation have gradually shifted to the East, which shows the vitality of the Asian innovation ecosystem.
According to Liu Hua, China has grown quickly in intellectual property protection and is paying ever more attention to it. He said that the 14th Five-Year Plan 2021-2015 mentioned the implementation of the country's strategy of strengthening intellectual property rights.
For example, among the twenty main indicators of economic and social development, three are related to innovation and creation and intellectual property rights. WIPO appreciates China's achievements in protecting intellectual property rights and is very optimistic about China's prospects for implementing the strategy of strengthening the country with intellectual property rights.
Zhang Mizhi of the Shanghai Institute of Science said that China took the lead in achieving technological innovation and economic recovery during the Covin-19 period and has seized the opportunity for innovation and development in the post-epidemic era.
From the perspective of specific indicators, the overall increase in the first-level indicator of knowledge and technology production has increased from 55.1 in 2020 to 58.5 in 2021. Among them, the export share of high-tech products has jumped directly to the first place in the world.
Moreover, in terms of market, maturity and fast development of infrastructure construction, China is gaining an advantage in construction and economic development compared to Europe and the United States, which are still affected by the epidemic.
Behind the increase in the innovation index there is the building of scientific and technological policies and innovation systems.
In the period of the 14th Five-Year Plan 2021-2025, scientific and technological innovation has been placed in an extremely important position. According to the Plan, China will formulate and implement a ten-year action project for basic research, focusing on the deployment of a number of research centres. The proportion of basic research funding to R&D funding has been increased to over 8%.
Recently, the 30th Session of the Standing Committee of the 13th National People's Congress has reviewed the Law on the Advancement of Science and Technology.
The revision of the Law on the Advancement of Science and Technology emphasises the strengthening of national strategic scientific and technological forces and promotes basic technological research. The project clarifies the establishment and strengthening of a strategic science and technology force with national laboratories, science and technology R&D institutes, high-level research universities and major enterprises as key components.
By perfecting key basic technologies under the conditions of a socialist market economy and a new type of national system, it is possible to organise and implement relevant scientific and technological tasks that reflect the Chinese strategic needs.
Chen Qiang, a Professor at the School of Economics and Management at Shanghai Tongji University and Executive Director of the Shanghai Industrial Innovation Ecosystem Research Center, said to China Business News that China's technological and scientific innovation has continued to increase in recent years. However, it is worth noting that the internal and external environment for the development of scientific and technological innovation has also undergone profound changes, and that timely adjustments will be made in terms of goals, strategy, structure and task allocation. Among these, the strengthening of basic research is an extremely important aspect for high-level technological self-sufficiency, so as not to depend on the other countries.
Speaking about this year's GII, WIPO's Director-General, Singaporean Daren Tang, said: "This year's GII showed us that despite the huge impact of Covid-19 on lives and livelihood, many sectors have shown extraordinary resilience, especially those focusing on the digital sector, as well as on technology and innovation.
During the heavy and oppressive epidemic phase, China's digital economy developed rapidly and many new formats and models emerged.
The Beijing Bureau of Statistics outlines that output and investment in China's high-tech industry have grown rapidly. From January to August 2021, the added value of high-tech production increased by a 13.1% average over two years and related investment increased by a 17% average over two years, both maintaining steady growth. Furthermore, the development of modern service industries, such as information, is relatively good.
At a press conference held by the State Council Information Office a few days ago, Xiao Yaqing, Minister of Industry and Information Technology, answered questions about the digital economy and said that it is developing very rapidly. It is doing so in terms of building new infrastructure, such as the world's largest 4G fibre-optic network. At the end of August, there were almost 420 million 5G terminal connections.
In terms of development of the electronic information and communications industry, as of last year, the operating profit of the electronic information production industry went above forecasts, reaching 12.1 trillion yuan. It is also worth mentioning that the software corporate income reached 8.2 trillion yuan, and the income of telecommunication companies rose to 1.4 trillion yuan, with a year-on-year ratio of 1.72, 3.27 and 1.26 times that of 2012.
Xiao Yaqing said that in terms of digital, networked and smart industry, at the end of June the rate of numerical control of key processes in manufacturing industry and the penetration rate of digital R&D design tools reached 53.7% and 73.7%, respectively, up by 29.1 and 24.9 times compared to 2012.
The percentage points and the domestic market satisfaction rate of smart production equipment exceed 50%. At present, the development momentum of the digital economy is still very strong, and new business forms and models are constantly emerging, which will surely provide strong support for the development of the manufacturing industry.
The latest report by the China Academy of Information and Communications Technology also shows that the global digital economy will reach 32.6 trillion US dollars in 2020.
The US digital economy continues to rank first in the world, with a scale of 13.6 trillion US dollars, but China ranks second with 5.4 trillion US dollars.