90 per cent of the planet is breathing in polluted air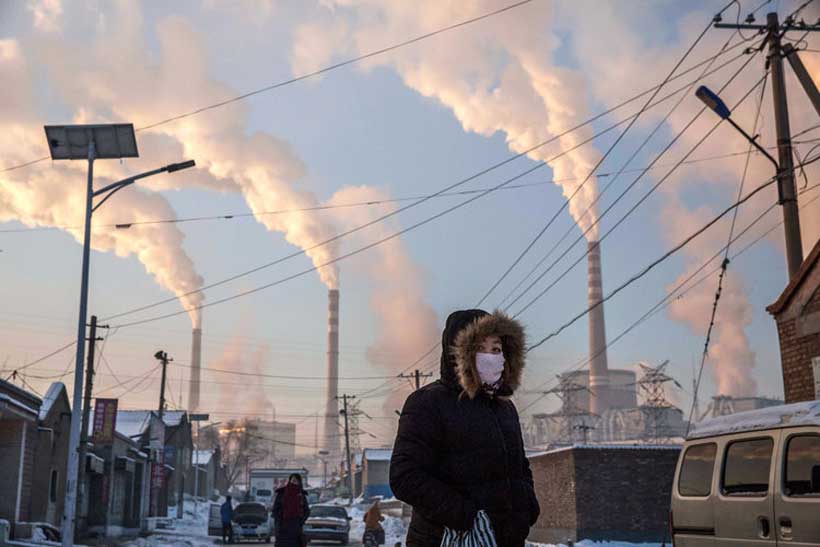 Air pollution claims seven million lives a year, UN health experts said on Wednesday, amid new data showing that the problem affects nine out of ten people worldwide.
In a call for Member States to take action urgently, World Health Organization (WHO) Director-General, Tedros Adhanom Gebreyesus, warned that air pollution "threatens us all, but the poorest and most marginalized people bear the brunt of the burden."
According to WHO's ambient air quality database, despite some improvements, pollution levels are "still dangerously high" in most parts of the world.
This includes "many of the world's megacities", according to Dr Maria Neira, WHO's Director of the Department of Public Health, Social and Environmental Determinants of Health, who added that air quality levels in those urban centres, exceed WHO guidelines "by more than five times".
Covering more than 4,300 cities in 108 countries, the data points to an estimated 4.2 million deaths each year caused by outdoor air pollution, with 3.8 million fatalities overall, owing to household pollutants, linked to cooking.
More than 90 per cent of victims come from low- and middle-income countries in Asia and Africa, followed by others in the Eastern Mediterranean region, Europe and the Americas.
The threat to human health comes from exposure to near-invisible toxins that are present in polluted air as fine particles.
These pollutants – some of the most dangerous being sulfates, nitrates and black carbon – penetrate deep into the lungs and bloodstream and cause a range of diseases including stroke, heart disease, lung cancer and other respiratory infections.
According to WHO, global air pollution is linked to inefficient energy use in every sector of human activity: coal-fired power plants, industry, agriculture and transport.
Waste burning and deforestation are additional sources of air pollution, as are sand and desert dust, the agency says.
Inside people's houses, the main source of air pollution stems from lack of access to clean cooking fuels.
It's a problem that affects more than 40 per cent of the world's population – some three billion people – a situation that the WHO Director-General described as "unacceptable".
Although there are major gaps on air pollution data from regions including the Western Pacific and Africa – where information was available in only eight out of 47 countries on the continent – the WHO chief noted that the international community was "starting to pay attention and take action" on air pollution, recognizing it as a threat to sustainable development.
"The good news is that we are seeing more and more governments increasing commitments to monitor and reduce air pollution as well as more global action from the health sector and other sectors like transport, housing and energy," he said.
WHO's Dr Neira echoed that message, highlighting "an acceleration of political interest in this global public health challenge". But she noted that the increased commitment to recording air pollution data to date, had come mostly from high-income countries.
Countries that are taking measures to reduce air pollution include India, WHO says, where one new scheme has provided free gas connections for more than 37 million women, to help them make the switch to clean energy use in the home.
The publication of WHO's findings comes ahead of the first Global Conference on Air Pollution and Health, which is due to run from 30 October to 1 November in Geneva, where the UN agency aims to push for improved air quality and combat the harmful effects of climate change.
How do greenhouse gases actually warm the planet?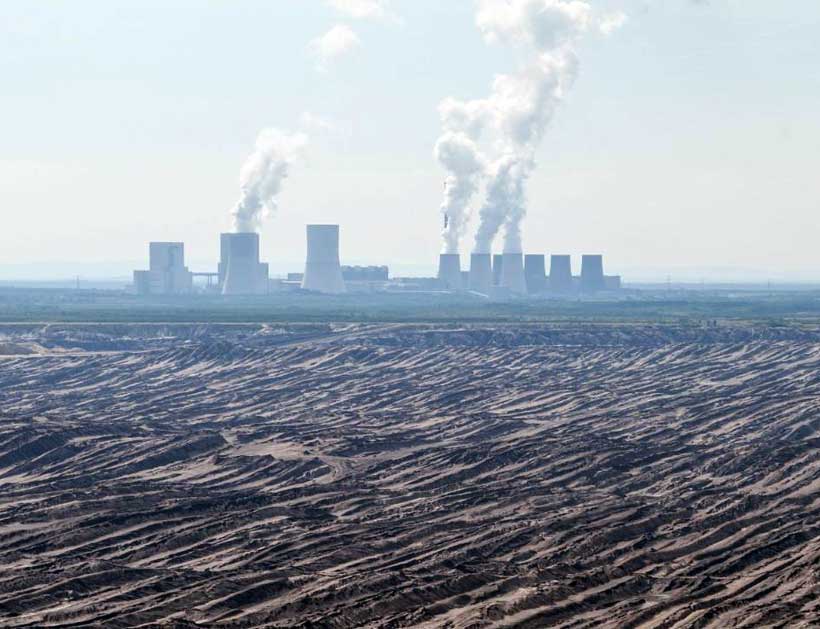 Greenhouse gas (GHG) emissions – the atmospheric gases responsible for causing global warming and climatic change – are critical to understanding and addressing the climate crisis. Despite an initial dip in global GHG emissions due to COVID-19, the United Nations Environment Programme's latest Emissions Gap Report (EGR) expects a strong rebound in 2021, when emissions are expected to be only slightly lower than the record levels of 2019.
While most GHGs are naturally occurring, human activities have also been leading to a problematic increase in the amount of GHG emitted and their concentration in the atmosphere. This increased concentration, in turn, can lead to adverse effects on climate. Effects include increases in the frequency and intensity of extreme weather events – including flooding, droughts, wildfires and hurricanes – that affect millions of people and cause trillions in economic losses.
The Emissions Gap Report found that if we do not halve annual GHG emissions by 2030, it will be very difficult to limit global warming to 1.5°C compared to pre-industrial levels by the end of the century. Based on current unconditional pledges to reduce emissions, the world is on a path to see global warming of 2.7 °C by the end of the century compared to pre-industrial levels.
"Human-caused greenhouse gas emissions endanger human and environmental health," says Mark Radka, Chief of UNEP's Energy and Climate Branch. "And the impacts will become more widespread and severed without strong climate action."
So how exactly do GHG emissions warm the planet and what can we do?
What are the major greenhouse gases?
Carbon dioxide (CO2), methane and nitrous oxide are the major GHGs. CO2 stays in the atmosphere for up to 1,000 years, methane for around a decade and nitrous oxide for approximately 120 years. Measured over a 20-year period, methane is 80 times more potent than CO2 in causing global warming, while nitrous oxide is 280 times more potent.
Coal, oil and natural gas continue to power many parts of the world. Carbon is the main element in these fuels, and when they're burned to generate electricity, power transportation or provide heat, they produce CO2, a colourless, odourless gas.
Oil and gas extraction, coal mining and waste landfills account for 55 per cent of human-caused methane emissions. Approximately 32 per cent of human-caused methane emissions are attributable to cows, sheep and other ruminants that ferment food in their stomachs. Manure decomposition is another agricultural source of the gas, as is rice cultivation.
Human-caused nitrous oxide emissions largely arise from agriculture practices. Bacteria in soil and water naturally convert nitrogen into nitrous oxide, but fertilizer use and run-off add to this process by putting more nitrogen into the environment.
What are the other greenhouse gases?
Fluorinated gases – such as hydrofluorocarbons, perfluorocarbons and sulfur hexafluoride – are GHGs that do not occur naturally. Hydrofluorocarbons are refrigerants used as alternatives to chlorofluorocarbons (CFCs), which depleted the ozone layer and were phased out thanks to the Montreal Protocol. The other gases have industrial and commercial uses.
While fluorinated gases are far less prevalent than other GHGs and do not deplete the ozone layer like CFCs, they are still very powerful. Over a 20-year period, the various fluorinated gases' global warming potential ranges from 460–16,300 times greater than that of CO2.
Water vapour is the most abundant GHG in the atmosphere and is the biggest overall contributor to the greenhouse effect. However, almost all the water vapour in the atmosphere comes from natural processes. Human emissions are very small and thus relatively less impactful.
What is the greenhouse effect?
The Earth's surface absorbs about 48 per cent of incoming solar energy, while the atmosphere absorbs 23 per cent. The rest is reflected back into space. Natural processes ensure that the amount of incoming and outgoing energy are equal, keeping the planet's temperature stable,
However, GHGs, unlike other atmospheric gases such as oxygen and nitrogen, are opaque to outgoing infrared radiation. As the concentration of GHGs in the atmosphere increases due to human-caused emissions, energy radiated from the surface becomes trapped in the atmosphere, unable to escape the planet. This energy returns to the surface, where it is reabsorbed.
Since more energy enters than exits the planet, surface temperatures increase until a new balance is achieved. This temperature increase has long-term climate impacts and affects myriad natural systems.
What can we do to reduce GHG emissions?
Shifting to renewable energy, putting a price on carbon and phasing out coal are all important elements in reducing GHG emissions. Ultimately, stronger nationally determined contributions are needed to accelerate this reduction to preserve long-term human and environmental health.
"We need to implement strong policies that back the raised ambitions," says Radka. "We cannot continue down the same path and expect better results. Action is needed now."
During COP26, the European Union and the United States launched the Global Methane Pledge, which will see over 100 countries aim to reduce 30 per cent of methane emissions in the fuel, agriculture and waste sectors by 2030.
UNEP has outlined its six-sector solution, which can reduce 29–32 gigatons of carbon dioxide by 2030 to meet the 1.5°C warming limit. UNEP also maintains an online "Climate Note," a tool that visualizes the changing state of the climate with a baseline of 1990.
Despite the challenges, there is reason to be positive. From 2010 to 2021, policies were put in place which will lower annual emissions by 11 gigatons by 2030 compared to what would have otherwise happened.
Through its other multilateral environmental agreements and reports, UNEP raises awareness and advocates for effective environmental action. UNEP will continue to work closely with its 193 Member States and other stakeholders to set the environmental agenda and advocate for a drastic reduction in GHG emissions.
Beyond these movements, individuals can also join the UN's #ActNow campaign for ideas to take climate-positive actions.
By making choices that have less harmful effects on the environment, everyone can be part of the solution and influence change. Speaking up is one way to multiply impact and create change on a much bigger scale.
The social aspect of biodiversity reduction in Brazil
What most people ignore is that climate change is also a social issue, arising from unawareness of the human population about the impact of their activities. Biodiversity plays a key role in ecosystems and also services benefits to the tourism industry. Marine life biodiversity specifically plays a role in attracting tourists for activities like scuba diving, snorkeling and other observation activities alike. Currently, the Brazilian Guitarfish, commonly found in the South Atlantic Brazilian waters, specifically around the South coast of Rio De Janeiro is facing massive decline in numbers, and is also on the list of critically endangered species.
One major reason for the rapid decline in numbers of Brazilian Guitarfish is overfishing of the female population for illegal, highly valued meat sale in fish markets. Most fishermen catch the female guitarfish along with their little offspring in shallow waters around Rio De Janeiro. The decline in species of guitarfish is mostly among the female population, however this impacts the long term numbers of the guitarfish population. Fishermen who catch guitarfish and engage in the illegal meat industry know little about the impact created by their fishing activities on biodiversity in the oceans. A valid solution to solving the issue of high levels of guitarfish fishing in Brazil is empowering fishermen to engage in other trades and businesses that are more sustainable with steady profits, simply raising awareness about the downside of overfishing endangered species might not be enough. A dollar is a dollar, or in this case a real is a real.
An alternate model for sustainable fishing has been developed in Fuji, specifically to protect the coastline that attracts tourism across the year. The local government in fishing villages is working in collaboration with fishers to ensure that they have access to a greater number of opportunities, even outside the fishing industry. Moreover, the local government is regulating the prices of fish meat and creating a bandwidth for sustainable profits by encouraging fishing of species that are more abundant in the local waters. This is creating a low incentive situation for Fujian fishers to fish endangered species and engage in local trade. This unique model, with a mix of government involvement and local incentives, can be amplified to other countries like Brazil too.
While most experts talk about climate change, they ignore the social aspect of climate change, which is perhaps the biggest contributor. Human activities impacting climate change don't just arise from unawareness but also from lack of other opportunities that can incentivise a change in decision making. Creating consumer end awareness about the downside of consuming illegal meat is also crucial. The same can be done in fish markets with the use of artwork to support behavioral change. Brazilian Guitarfish also carry high content of Mercury and chemicals and are therefore not the safest to consume in the unregulated illegal meat industry, without safety approvals from the government. Making consumers aware about the fact that they are not just paying high prices for meat that is illegal but also consuming meat that can potentially give them cancer and other diseases is crucial. This can be done using artwork in fish markets, as is being done across fishing villages in Bali.
Brazilian Guitarfish are also rare in other parts of the world and attract divers to premium diving locations, fetching around $75 to $100 per dive, higher than most other locations where rare species like Guitarfish cannot be spotted. More efforts can be taken to set up dive centers in Brazil specifically dedicated towards Brazilian Guitarfish. This will not only be an attractive source of income for locals but also encourage conservation efforts. Tourism can be a major source of revenue for Brazilian fishermen and farmers, encouraging development and infrastructural promotion across major cities in Brazil, thereby creating a line of opportunities for Brazilian citizens across different industries.
With biodiversity as high as Brazil, more efforts should be taken to fuel tourism, interaction and awareness with Brazilian biodiversity, including rainforests and marine life. With the empowerment of local communities, we can together create a more sustainable future, inclusive towards all organisms.
To promote the cause of Brazilian Guitarfish conservation, I have started a movement called The Brazilian Guitarfish movement, operating via whatsapp group involving people across continents from various fields – climate researchers, marine conservationists, scuba divers, fishing industry experts, government authorities, public policy enthusiasts and tourism officials to curate solutions specific to conserving Brazilian Guitarfish. It's a global initiative, with hands contributing from across the world to save Brazilian Guitarfish by empowering local fishers with diverse opportunities. There is always an alternate solution, sometimes all we need is a fresh approach along with fresh minds to find it. Fortunately, connecting globally in the digital world makes problem solving easier for all of us.
Global Warming Impacts Antarctic Glaciers and Wildfires
Come year end and prognosticators abound. Dire portents from the pessimists and the reverse from the optimists; from disasters of one kind or another to the stock market going sky high.
Not necessarily in 2022, yet there is the possibility with global warming of a melting Greenland ice cap or the Thwaites Glacier in Antarctica. The latter is the size of Florida, and its collapse has the potential of rising sea levels by 10 feet. Imagine the effect when almost 250 million people live just 3 feet above high tide levels.
The difference between Greenland and the Antarctic is that Greenland's glaciers are on solid ground and melt from above due to warmer temperatures; the Antarctic ice shelf melts from the bottom due to warmer ocean water. As it is eaten away from the bottom it destabilizes. Cracks begin to form on the surface, a harbinger of collapse, and eventually massive chunks of ice shear off and fall into the ocean. Like adding ice cubes to a drink, it does not have to melt to raise sea levels.
It is almost impossible to predict when chunks will collapse but some cracks have been observed. In 2019, satellite images revealed a massive block of ice 15 by 21 miles cracking up in a few days. Scientists from the International Thwaites Glacier Collaboration reported on cracks and fissures in the glacier's ice shelf, predicting its fracture within five years and disappearance into the sea in less than a decade.
Then there is the case of forest fires and in particular the fire in Colorado that has been in the news. A fire in December is certainly unusual because the fire season runs from May to September although extended to November of late due to global warming. The rest of the time the trees are too wet to sustain a fire and any small fires started by broken power lines or lightning strikes during storms tend to extinguish on their own.
Thus the devastating wildfire that has swept through the Denver suburbs is unprecedented, as Governor Jared Polis observed. He has declared a state of emergency thereby permitting access to disaster funding. The fast spreading fire left residents in commuting suburbs like Superior very little time to evacuate and nearby roads were soon clogged with traffic. Fortunately, to date, no deaths have been reported and no serious injuries although three people are still missing. A substantial loss of property however, as around a 1000 houses have been destroyed. About the only explanation for a changing equation for natural disasters is global warming. It affects weather patterns, rain and snow, drought and floods.
We hear no loss of life or serious injuries and we move on to the next news story. Yet it is not too difficult to imagine the trauma of families standing in front of a heap of ashes, who have had their life's memories swept away in a couple of hours. Nothing left except the clothes covering them.