The Behavior of the Powerful and Peace in Korea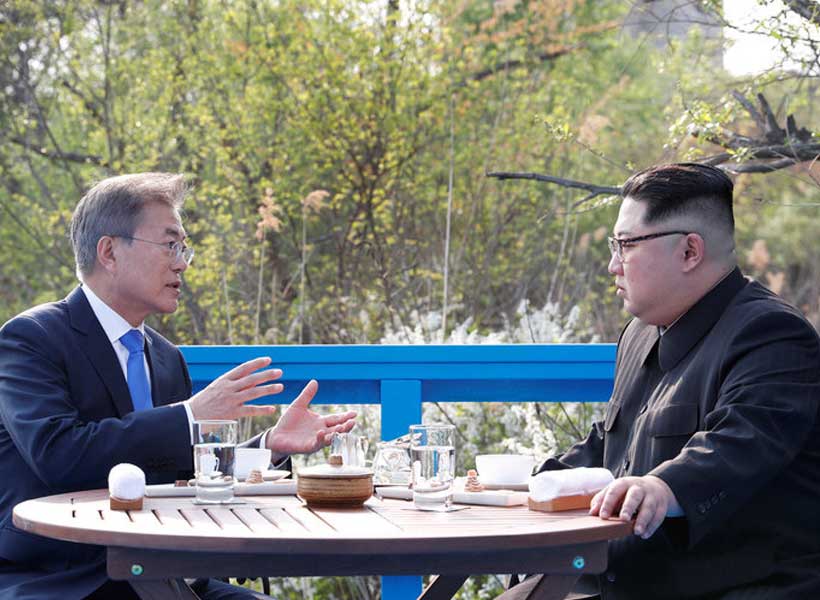 It has been noted, principally by the Berkeley psychologist Dacher Keltner, that people who display empathy and fairness towards others often reach the top; once there however, they lose such inhibitions in their exercise of power.
On a macro scale think of our Nobel Peace Laureate president and the upscaling of the war in Afghanistan, the mushrooming of droning in Pakistan, interference in Somalia, Yemen, Ukraine, not to mention Syria, and the crowning achievement … the rape of Libya, a country that once led Africa in the Human Development Index, was a Mecca for African economic migrants, and is now a broken hulk known particularly for exporting refugees to Europe.
Think of Bill Clinton and Madeleine Albright and the deaths of over a half-million Iraqi children at their hands through the sanctions imposed.  When questioned, came Ms. Albright's notorious reply, "The price is worth it."  Dennis Halliday the UN Assistant Secretary General resigned after a 34-year career in development, saying, "I don't want to administer a program [where] five thousand children are dying every month."  His successor Hans von Sponeck also resigned.  Following him two days later was Jutta Burghardt, the head of the World Food Programme in Iraq.  No such problems of conscience in Ms. Albright, not even a twinge.
On a micro scale we have the repulsive Harvey Weinstein, the smooth Matt Lauer, the probing Charlie Rose, the imperious Roger Ailes, and so many others … the big and the little, the dictators and the martinets.
Consider Kim Jong-un of North Korea.  Here is a leader who did not have to be nice on the way up — he was already there.  And his actions when he assumed power have been clearly beyond the pale.  One can only wonder how one sets about negotiating with him.
Since becoming leader, he has rapidly dispatched his uncle by firing squad and his playboy half-brother through lethal poison — applied to his face in broad daylight at Kuala Lumpur International Airport in Malaysia.  His agents flew home forthwith.  The two girls who actually carried out the attack claim they were told it was a prank for a reality TV show.
Mr. Kim has now met with South Korean president Moon Jae-in at the Peace House in the demilitarized zone.  Amid much handshaking and smiles, and a state dinner, the two found time to discuss peace and issue a final statement — the outlines probably established earlier by representatives.
It has the usual fluff about an end to hostile activities between the two, easing the reunion of families divided by the border, and joint participation in the Asian games as they did at the Winter Olympics.  South Korea will also, in all likelihood, expand economic ties as before under Mr. Moon's Democratic Party predecessor.
Then comes the crunch:  They have agreed to advocate three-way talks with the U.S. and China.  Mr. Kim clearly wants China at his back.  On the nuclear arms issue, the two leaders pledged to 'aim for the denuclearization of the Korean Peninsula.'  That is a long way from actual denuclearization.  It might help of course if China is a signatory to any deal.
Will Mr. Kim actually give up his nuclear weapons?  After what happened to Muammar Gaddafi in Libya, the already faltering (or faltered) Iran deal and Bush II breaking an earlier agreement, will he be willing to trust the U.S.?  Equally important, can the U.S. trust him?
The answer to all these questions, at present, is a disconcerting … no.
Russia-Japan Relations: Were Abe's Efforts In Vain?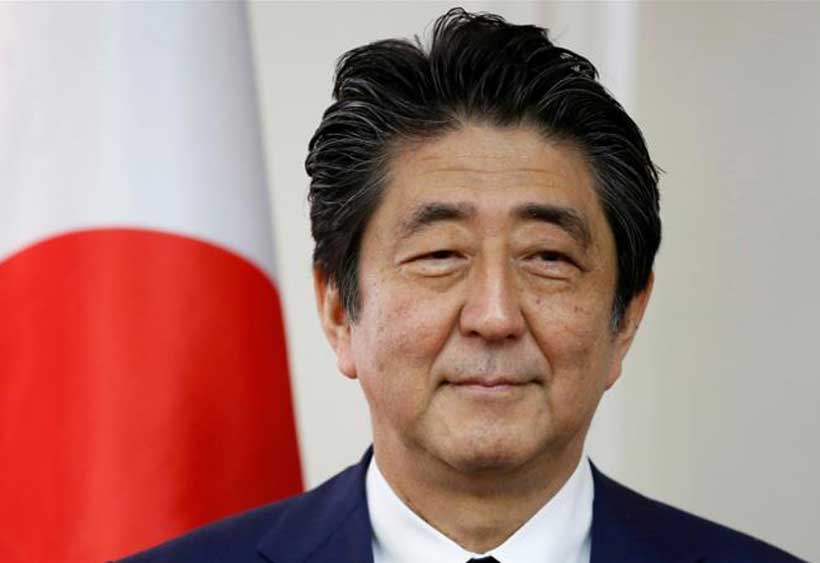 Expanding the modest elements of trust in the Japan-Russia relationship, talking through reciprocal concerns before they lead to conflict, avoiding bilateral incidents, and engaging in mutually beneficial economic cooperation is the way forward.
One year after the end of Shinzo Abe's long period of leadership, Japan has a new prime minister once again. The greatest foreign policy challenge the new Japanese government led by Fumio Kishida is facing is the intensifying confrontation between its large neighbor China and its main ally America. In addition to moves to energize the Quad group to which Japan belongs alongside Australia, India, and the United States, U.S. President Joe Biden's administration has concluded a deal with Canberra and London to provide Australia with nuclear-powered submarines which in future could patrol the Western Pacific close to Chinese shores. The geopolitical fault lines in the Indo-Pacific region are fast turning into frontlines.
In this context, does anything remain of the eight-year-long effort by former prime minister Abe to improve relations with Russia on the basis of greater economic engagement tailored to Moscow's needs? Russia's relations with China continue to develop, including in the military domain; Russia's constitutional amendments passed last year prohibit the handover of Russian territory, which doesn't bode well for the long-running territorial dispute with Japan over the South Kuril Islands; and Russian officials and state-run media have been remembering and condemning the Japanese military's conduct during World War II, something they chose to play down in the past. True, Moscow has invited Tokyo to participate in economic projects on the South Kuril Islands, but on Russian terms and without an exclusive status.
To many, the answer to the above question is clear, and it is negative. Yet that attitude amounts to de facto resignation, a questionable approach. Despite the oft-cited but erroneous Cold War analogy, the present Sino-American confrontation has created two poles in the global system, but not—at least, not yet—two blocs. Again, despite the popular and equally incorrect interpretation, Moscow is not Beijing's follower or vassal. As a power that is particularly sensitive about its own sovereignty, Russia seeks to maintain an equilibrium—which is not the same as equidistance—between its prime partner and its main adversary. Tokyo would do well to understand that and take it into account as it structures its foreign relations.
The territorial dispute with Russia is considered to be very important for the Japanese people, but it is more symbolic than substantive. In practical terms, the biggest achievement of the Abe era in Japan-Russia relations was the founding of a format for high-level security and foreign policy consultations between the two countries. With security issues topping the agenda in the Indo-Pacific, maintaining the channel for private direct exchanges with a neighboring great power that the "2+2" formula offers is of high value. Such a format is a trademark of Abe's foreign policy which, while being loyal to Japan's American ally, prided itself on pursuing Japanese national interests rather than solely relying on others to take them into account.
Kishida, who for five years served as Abe's foreign minister, will now have a chance to put his own stamp on the country's foreign policy. Yet it makes sense for him to build on the accomplishments of his predecessor, such as using the unique consultation mechanism mentioned above to address geopolitical and security issues in the Indo-Pacific region, from North Korea to Afghanistan. Even under Abe, Japan's economic engagement with Russia was by no means charity. The Russian leadership's recent initiatives to shift more resources to eastern Siberia offer new opportunities to Japanese companies, just like Russia's early plans for energy transition in response to climate change, and the ongoing development projects in the Arctic. In September 2021, the annual Eastern Economic Forum in Vladivostok did not feature top-level Japanese participation, but that should be an exception, not the rule.
Japan will remain a trusted ally of the United States for the foreseeable future. It is also safe to predict that at least in the medium term, and possibly longer, the Russo-Chinese partnership will continue to grow. That is no reason for Moscow and Tokyo to regard each other as adversaries, however. Moreover, since an armed conflict between America and China would spell a global calamity and have a high chance of turning nuclear, other major powers, including Russia and Japan, have a vital interest in preventing such a collision. Expanding the still very modest elements of trust in the Japan-Russia relationship, talking through reciprocal concerns before they lead to conflict, avoiding bilateral incidents, and engaging in mutually beneficial economic cooperation is the way forward. The absence of a peace treaty between the two countries more than seventy-five years after the end of the war is abnormal, yet that same unfinished business should serve as a stimulus to persevere. Giving up is an option, but not a good one.
From our partner RIAC
Kishida and Japan-Indonesia Security Relations: The Prospects
In October, Japan had inaugurated Fumio Kishida as the new prime minister after winning the Liberal Democratic Party (LDP) presidential election earlier. Surely this new statesmanship will consequently influence Tokyo's trajectory in international and regional affairs, including Southeast Asia.
Not only that Japan has much intensive strategic cooperation with Southeast Asians for decades, but the region's importance has also been increasing under Japan's Free and Open Indo-Pacific (FOIP). Southeast Asia, as a linchpin connecting the Indian Ocean and the Pacific Ocean, is key to Japan's geostrategic interest and vision.
Since the LDP presidential election debate, many have identified Kishida's policy trajectory, including in the defense and security aspect. Being bold, Kishida reflected its hawkish stance on China, North Korea, and its commitment to strengthening its alliance with Washington. Furthermore, Kishida also aimed to advance the geostrategic and security initiatives with like-minded countries, especially under FOIP.
One of the like-minded countries for Japan is Indonesia, which is key Japan's key partner in Southeast Asia and Indo-Pacific.
This article maps the prospect of Japan's security cooperation with Indonesia under the new prime minister. It argues that Prime Minister Kishida will continue to grow Japan's security cooperation with Indonesia to adjust to the changing security environment in Indo-Pacific.
Japan – Indonesia Common Ground
In its basic principle, Japan and Indonesia shared the same values in democracy, rules-based order, and freedom of navigation in developing strategic cooperation, especially in the maritime security aspect.
In the geostrategic context, Japan and Indonesia also have significant similarities. Both countries are maritime countries and seeking to maximize their maritime power, as well as having formally synchronized geostrategic vision. While Japan has FOIP, Indonesia has Global Maritime Fulcrum (Poros Maritim Dunia) and leading initiator for ASEAN Outlook on the Indo-Pacific (AOIP).
In capitalizing on this shared vision, since Shinzo Abe and Joko "Jokowi" Widodo era, Japan and Indonesia have initiated much new security cooperation ranging from a high-level framework such as 2+2 Foreign and Defense Ministers' Meeting in 2015 and 2021 to capacity building assistances and joint exercises. Furthermore, defense equipment transfers and joint technology development were also kicked off under Abe-Jokowi.
Kishida's Foreign Affairs and Defense Profile
Compared to his predecessor, Suga Yoshihide, Prime Minister Kishida is more familiar with foreign affairs.
Personally, Kishida comes from a political family and spent several years living in the United States, reflecting his exposure to the international and political environment from an early age. This is significantly different from Suga, who grew up in a strawberry farmer family in a rural area in Akita Prefecture.
Politically, served as foreign minister under Shinzo Abe, Fumio Kishida is the longest-serving foreign minister in Japan's history. This reflects his extensive understanding of current world affairs, compared to Suga who spent most of his prime political career in the domestic area such as being chief cabinet secretary and minister for internal affairs & communication.
Specifically, in defense and security posture, Prime Minister Kishida is willing to go beyond the status quo and not blocking any key options in order "to protect citizens". During his policy speeches, he stated that he is not ruling out the option to build attacking capabilities due to the severe security environment surrounding Japan. Also, Kishida will not limit the defense budget under 1% of Japan's gross domestic product if necessary.
Future Security Cooperation Trajectory with Indonesia
In short, policy continuity will play a huge role. One of the reasons why Kishida was able to win over more popular Kono was due to his moderate liberalness, demonstrating stability over change. This was more preferred by faction leaders in LDP.
In defense and foreign affairs, the continuity is boldly shown as despite appointing entirely new ministers in his cabinet, the only two ministers retained by Kishida are Foreign Minister Motegi and Defense Minister Kishi. By this, it sent the narrative to the international community that there will not be significant turbulence caused by the changing leadership on Japan's side.
As a background context on Indonesia, Fumio Kishida was the foreign minister from the Japanese side behind the 2+2 Foreign and Defense Ministers' Meeting with Indonesia in 2015. Indonesia is the only country Japan has such a high-level security framework within Southeast Asia. This framework has led Japan and Indonesia to have a second edition of the 2+2 meeting in 2021, resulting in many practical cooperation deals in defense and security.
The other setting supporting Kishida's policy continuity, especially in the context with Indonesia is that his foreign minister's counterpart, Retno Marsudi, was still in charge from the last time Kishida left the foreign minister post in 2017, until today. Initiating the 2+2 framework together, it will be easier for Kishida to resume his relationship with both President Jokowi and Foreign Minister Retno in advancing its strategic cooperation with Indonesia, especially in the defense and security area.
The prospect of continuity is also reflected in Kishida's commitment to continue the geostrategy relay of both his predecessors, Shinzo Abe and Suga Yoshihide, in achieving the FOIP vision.
Not only that Indonesia is having a similar vision of maritime prosperity and values with Japan, but Indonesia is also concerned with South China Sea dynamics as it started to threaten Indonesia's remote islands, especially Natuna Islands. As this is a crucial cooperation opportunity, Kishida needs to continue assisting Indonesia to improve the security and prosperity of its remote islands. Thus, as Kishida also admitted that Indonesia is a major country in ASEAN, having favorable relations with Indonesia is important for Japan's geostrategy.
Challenges
To capitalize on the potentials with Indonesia, Kishida needs to support Indonesia's strategic independence as well as to make the best of his position as one of the United States' allies in Asia.
Despite his tougher stance on China and Taiwan issues, Kishida cannot fully project Japan's rivalry with China to Indonesia. In addition to its strategic independence, Indonesia has and needs strong strategic relations with China to support many of the vital development projects surrounding Indonesia. This cannot be touched.
Also, Japan needs to bridge Indonesia, as well as other like-minded Southeast Asian countries, with the Quad and AUKUS proponents. Indonesia is formally stated that it is concerned about the ownership of nuclear-powered weapons by its neighboring countries. On the other side, Japan supported AUKUS and is a close ally of the U.S. Kishida's ability to grab this opportunity will solidify Japan's credibility and position among Southeast Asians.
Will There Be an End to the War in Korea?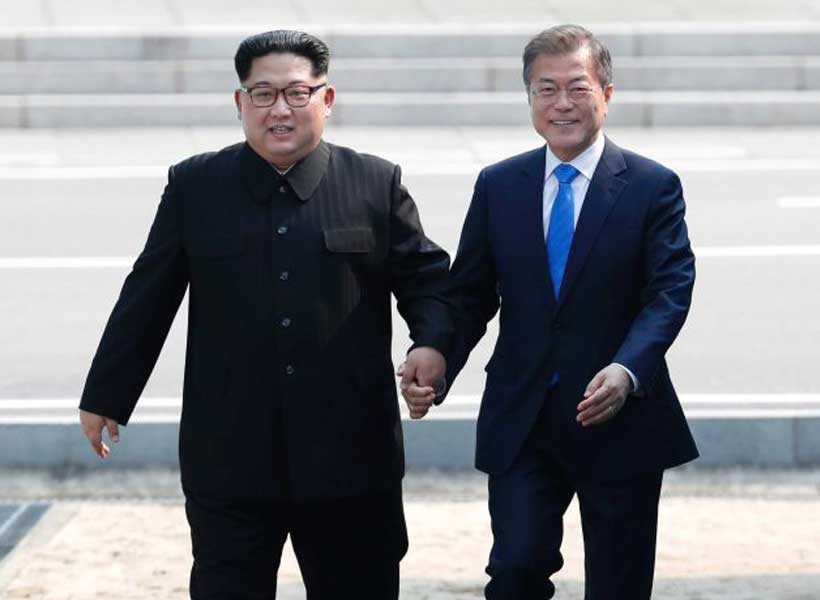 On September 21, 2021, President of South Korea Moon Jae-in addressed the UN General Assembly, calling for a formal end to the Korean War of 1950–1953. "I … propose that the three parties of the two Koreas and the U.S. or the four parties of the two Koreas, the U.S. and China come together and declare that the war on the Korean Peninsula is over," Moon Jae-in said.
President Moon's call appeared more relevant than ever before. For decades, the military stand-off on the Korean Peninsula has been haunted by the threat of a "big war" that could involve nuclear weapons. Resolving the issue also presents a crucial political and legal problem, as the UN has from the outset been involved in the conflict. On the one hand, the 1953 Korean Armistice Agreement only meant the cessation of military hostilities, not an end to the war as such. On the other hand, the absurd truth is that it is the United Nations, rather than South Korea, that is officially locked in a military stand-off with North Korea—something certainly needs to be done about this. During the war, South Korea received assistance in the form of UN Security Council Resolution 84 passed on July 7, 1950, establishing the UN Command, multinational armed forces of 16 states led by the United States. These forces fought in the Korean War under the UN flag and signed the 1953 Korean Armistice Agreement as the adversary of the Korean People's Army and China's People's Volunteer Army. The Command effectively signed the agreement on behalf of the United Nations, meaning that the latter is still formally at war with North Korea, a full-fledged UN member state since 1991.
President Moon has done his outmost best to build bridges between the two Koreas. The inter-Korean summits of 2018 yielded some positive results—in the near future, there will be no war in Korea, whether nuclear or conventional. That said, the two Koreas have recently tested ballistic missiles, thus demonstrating that Pyongyang and Seoul are both ready for dialogue and for confrontation. South Korea has accepted the existence of North Korea to adopt a policy of peaceful co-existence towards its closest neighbor. However, the parties have proved unable to take the most important step, which is to move the inter-Korean relations to a bilateral format. Moreover, Seoul still refuses to recognize the status of North Korea as that of an equal sovereign state, with a legitimate and constitutional leadership.
Some premises for this seem to be there. Nationalism is what brings the two Korean states closer. Even their first joint statement, dating back to July 4, 1972, said that the Korean unification must be achieved independently, without outside interference, which means peacefully and on the basis of "national consolidation." In December 1991, the heads of government of the two Koreas signed the Agreement on Reconciliation, Non-Aggression, and Exchanges and Cooperation between South and North Korea, formally acknowledging the equal co-existence of the two Korean states. Five inter-Korean summits were held between 2000 and 2018, with joint declarations adopted at each of them. These were essentially programmes to cultivate bilateral relations that would see the two countries move away from confrontation towards reconciliation and eventual rapprochement. None of the documents envisioned any participation of third states in the inter-Korean communication. The relations between North and South Korea have always been conceptualized in an exclusively bilateral dimension, a practice that should persist.
President Moon has also proposed to establish some multilateral organization to include North Korea. "I propose today launching a Northeast Asia Cooperation Initiative for Infectious Disease Control and Public Health, whereby North Korea participates as a member along with China, Japan, Mongolia and the Republic of Korea." He emphasized that states can no longer handle their national security issues individually. "A cooperative architecture that guarantees collective protection of life and safety will lay the groundwork for North Korea to have its security guaranteed by engaging with the international community." The President believes that "the end-of-war declaration will indeed open the door to complete denuclearization and permanent peace on the Korean Peninsula."
Inter-Korean normalization would be impossible without the sanctions lifted, which requires certain progress towards resolving the nuclear issue. North Korea's nuclear status is enshrined in its constitution—for today's Pyongyang, this topic cannot be subject to any discussion. It would be wise to adopt a step-by-step approach here—first limiting North Korea's nuclear missiles, then reducing their numbers to eliminate them all in the end. Negotiations between Washington and Pyongyang should be replaced with the "six-party" talks that sought to resolve the nuclear issue of the Korean peninsula in 2003–2008. For a humble beginning, the parties could discuss the prospects of putting a freeze on missile development, guaranteeing the non-proliferation of nuclear and missile technologies. Pyongyang could cease its development of intercontinental ballistic missiles and intermediate- or shorter-range missiles, opening its nuclear facilities for international inspections. In exchange, Washington, Tokyo and Seoul would formally recognize North Korea, establishing diplomatic relations, exchanging diplomatic missions, easing and ultimately lifting sanctions, rather choosing to provide economic and energy assistance to North Korea. A secure and stable North Korea is a far more reliable partner for talks on any subject, including on nuclear issues, than a country cornered by sanctions.
Today's Northeast Asia is the only region in the world that lacks a multilateral framework to discuss matters of mutual interest or settle conflicts between regional parties. The main obstacle in the way of creating a security system in Northeast Asia is the little trust between the parties. Trust cannot appear without a dialogue on the specific issues of common interest.
In this respect, President Moon's proposal to establish a multilateral organization that would include North Korea is worthy of note, as it is clearly an attempt to engage with North Korea in international affairs.
As part of its "New Northern Policy", South Korea could complement President Moon's current initiative by becoming an intermediary for other Northeast Asian states in assisting in their long-term projects in regional security, energy security, safe and peaceful use of nuclear energy, transportation security and cybersecurity. Setting up legally binding partnerships in the region in these areas, as well as fine-tuning their procedural mechanisms, would allow the parties to build mutual trust to move on to discussions of a broader range of regional issues concerning peace, development and security.
Bringing South Korea's "New Northern Policy" in line with the existing programmes for international economic integration, which are already "tied-in" to each other (such as the Eurasian Economic Union and China's Belt and Road Initiative), could bring about positive results. Openness, transparency and respect for each other's interests could go a long way to establishing an effective framework for dialogue as well as a Eurasian Economic Partnership that would include both Koreas. However, how feasible is such an aligning of South Korea's policies with more global initiatives given the country's current alliance with the United States?
President Moon Jae-in proposed his initiative against the background of major malfunctions in international communication. The coronavirus pandemic has uprooted everyday life throughout the world. The entire system of international organizations turned out to be totally ineffective, if not completely paralyzed. At the same time, the U.S. withdrawal from Afghanistan has struck quite a heavy blow to the entire system of international relations. And it is not so much the U.S. defeat that matters here. Rather, it is the circumstances under which this defeat took place. In leaving Afghanistan, the Americans effectively presented their Afghan clients and their NATO allies, who had been fighting alongside them for 20 years, with a fait accompli.
The Afghan debacle will certainly have repercussions for the situation on the Korean peninsula. Currently, Washington seems to be incapable of proposing new initiatives on the nuclear issue, especially as it faces a number of far more urgent challenges across a broad geographic perimeter, stretching from China to Afghanistan. Still, no matter how interested Russia or China might be in the Korean sanctions being eased or lifted, this cannot be resolved without the United States.
However, the ancients used to say that a crisis can be both a disaster and an opportunity. Like any global crisis, not only do the pandemic and the U.S. fiasco in Afghanistan generate additional risks and challenges for the international community, but they also come with fresh opportunities, opening up new prospects. This applies to the current initiatives proposed by President Moon Jae-in just as well.
From our partner RIAC