Shifting energy import patterns enhance China's clout in the Middle East
Subtle shifts in Chinese energy imports suggest that China may be able to exert influence in the Middle East in alternative and subtle ways that do not involve military or overt economic pressure.
The shifts involve greater dependency of the Gulf states on oil and gas exports to China, the world's largest importer, at a time that the People's Republic has been diversifying imports at the expense of Gulf producers.
The shifts first emerged in 2015 when Chinese oil imports from Saudi Arabia rose a mere two percent while purchase of Russian oil jumped almost 30 percent. Russia rather than Saudi Arabia has been for much of the period since China's biggest crude oil supplier.
The shifts were reinforced by the US shale boom, a resulting drop in US imports from the Gulf, and President Donald J. Trump's tougher trade policies.
"With the Trump administration, the pressure on China to balance accounts with the U.S. is huge… Buying U.S. oil clearly helps toward that goal to reduce the disbalance," said Marco Dunand, chief executive and co-founder of commodity trading house Mercuria.
At the same time, China became in 2016 the largest investor in the Arab world with investments worth $29.5 billion, much of which targeted infrastructure, including the construction of industrial parks, pipelines, ports, and roads.
Compounding the impact of shifts in Chinese energy imports is the fact that despite support for Russian policy in the Middle East, Beijing increasingly fears that Moscow's approach risks escalating conflicts and has complicated China's ability to safeguard its mushrooming interests in the region.
Viewed from Beijing, the Middle East has deteriorated into a part of the world in which regional cohesion has been shattered, countries are fragmenting, domestic institutions are losing their grip, and political violence threatens to effect security and stability in northwest China.
China's concern is likely to increase if and when the guns fall silent in Syria and the country begins to focus on reconstruction. Already China worries that Uyghur foreign fighters in Syria and Iraq are heading to areas closer to Xinjiang in Pakistan and Afghanistan.
An end to the war in Syria, moreover, opens up economic opportunity but is also likely to sharpen rivalry between Russia and China as that will play to China's strength and highlight Russian weaknesses.
China's interest in Syrian reconstruction goes beyond dollars and cents. "Syria can be a key logistics hub for China. Its history is the key to bringing stability in the Levant, meaning it has to be incorporated into China's plan in the region. From a security perspective, if Syria is not secure, neither will (be) China's investment in neighbouring countries," said Kamal Alam, a Syrian military analyst.
All of this raises the question of how China can best stand up for its interests against the backdrop of a perception among Chinese scholars that China's unsuccessful efforts to mediate in multiple conflicts in the Middle East, including Israel-Palestine, Syria and the Gulf crisis that pits a United Arab Emirates-Saudi-led alliance against Qatar, have failed to position the People's Republic as a credible alternative to the United States and Russia.
Pouring fuel on the fire, is the fact that Chinese support for Russian policies in the United Nations Security Council and elsewhere has effectively identified Beijing with Moscow rather than allowed it to differentiate itself.
The Middle East has already forced China to move away from long-standing principles that underwrote its foreign and defense policies for decades like non-interference in the domestic affairs of others and a refusal to establish foreign military bases even if officially they remain valid.
China has in part been able to maintain the dichotomy between theory and practice by evading public discussion on issues such as whether and under what circumstances China should use military force or apply economic pressure as it did for example when it expressed in 2016 discontent with a South Korean decision to deploy a US THAAD (Terminal High Altitude Area Defence) anti-missile system.
Beyond the establishment of China's first foreign military base in Djibouti, Chinese special forces have been advising Syrian president Bashar al-Assad's regime in its operations against jihadists that include Uyghurs in their ranks and have operated on the Afghan side of the Central Asian nation's border with the People's Republic.
China scholar Andrea Ghiselli noted that Chinese diplomats, scholars and journalists seldom focus on security in public, pointing instead to "the positive elements" of China's relationships in the Middle East.
Nevertheless, Mr. Ghiselli observed that few Middle Eastern leaders attended last year's Belt and Road Forum in Beijing that was intended to showcase China's Eurasian-focused infrastructure investment initiative as "a more open and efficient international cooperation platform; a closer, stronger partnership network; and to push for a more just, reasonable and balanced international governance system."
The Gulf crisis has rendered the six-nation Gulf Cooperation Council that groups Saudi Arabia, the United Arab Emirates, Qatar, Kuwait, Oman and Bahrain impotent and complicated negotiations for a free trade agreement with China.
Similarly, a potential withdrawal this month of the United States from the 2015 international agreement that curbed Iran's nuclear program would likely put China at odds with Middle Eastern proponents of a tougher attitude towards the Islamic republic like Saudi Arabia, the UAE and Israel.
The hardening of Middle Eastern fault lines is likely to make it increasingly difficult for China to remain aloof and emphasize economic and trade relationships without getting sucked into the region's multiple conflicts.
Saudi Arabia has so far refrained from making economics a fixture of its relationships in its effort to counter rising Iranian influence in the Middle East, and together with the UAE, has not attempted to force third countries to abide by its boycott of Qatar.
The question is whether the Gulf states will maintain their caution. Omar Ghobash, the UAE's ambassador to Russia, suggested last summer that the anti-Qatar alliance could "impose conditions on our own trading partners and say you want to work with us then you have got to make a commercial choice."
The alliance has so far not acted on Mr. Ghobash' suggestion, in part because the international community, including China, have called for a negotiated end to the crisis and refused to back the Saudi-UAE position.
The shifts in China's energy imports coupled with China's need to protect its interests means that the People's Republic may be in a position to leverage its power in alternative ways.
"This…gives China significant leverage to impose its preference in oil contracts and improve its own energy security. It also means that China has the capability to greatly determine the economic future of countries currently engaged in all the regional hotspots, a costly endeavour that cannot be sustained without matching capital inflows," Mr. Ghiselli said.
"Thus far," he added, "China has bought oil and gas from both Sunni and Shia countries without showing evident preferences. However, were China to do otherwise, its actions might produce deep changes in the region in ways not different from those of a military intervention in favour of one of competing parties."
Hydrogen Could Be A Key Player In The Recovery And Resilience Plan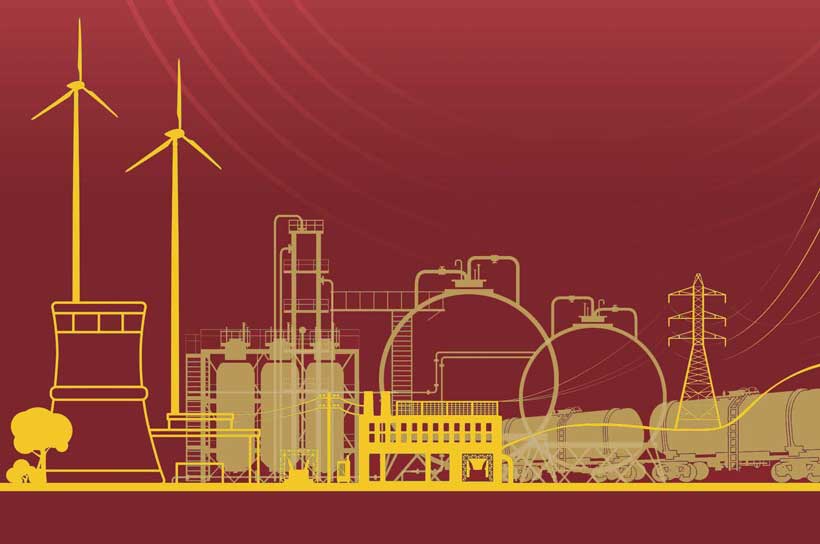 Thanks to the contribution of vaccines, the Covid-19 pandemic is slowly beginning to abate and gradually lose its aggressiveness, with the consequent reduction of its impact on people's health worldwide.
However, while the health effects of the pandemic appear to be fading, the negative economic effects of a year and a half of lockdown and forced closure of many businesses are being felt heavily at a global level and seem bound to last well beyond the end of the health emergency.
With a view to supporting and encouraging the "restart" and revival of the economy, the European Union has launched a "Recovery and Resilience Plan", allocating a huge amount of funds that shall be used in the coming years not only to help countries in difficulty with contingent measures, but also to stimulate economic and productive growth capable of modernising production models with specific reference to environmental balance, which is increasingly facing a crisis due to the use of non-renewable, highly polluting energy sources.
Italy will receive over 200 billion euros in European funds to develop its own projects to get out of the economic-pandemic crisis and rightly wants to use them not only to plug the leaks caused by the various 'lockdowns' in the national productive fabric, but also to implement a series of strategic projects capable of making not only the productive sectors, but also the public administration and the health and judicial systems more efficient.
In short, the "Recovery and Resilience Plan" that is currently coming to the fore may prove to be a powerful driving force for Italy's development and modernisation.
The projects submitted by Italy to the EU institutions include an initial allocation of over 200 million euros – out of the 47 billion euros planned for the next decade – to promote research and development in the field of renewable energy and particularly in the hydrogen sector.
Why Hydrogen?
Hydrogen is potentially the most abundant source of "clean" energy in the universe. It is versatile, safe and reliable; when obtained from renewable energy sources, it produces no harmful emissions to the environment.
Nevertheless, it is not available in nature in its gaseous form – which is the only one that can be used as an energy source – as it is always bound to other elements, such as oxygen in water and methane as a gas.
The traditional processes used to "separate" hydrogen from oxygen in water and from methane use up large amounts of electricity, which makes the processes not only very expensive, but also highly polluting, with the paradox that, in order to produce a clean energy source, the environment is "polluted" anyway, especially if – as has been the case until recently – the electricity needed is produced with traditional non-renewable energy sources (coal, gas and oil).
The best source of hydrogen in gaseous form is the sea. Electrolysis can easily separate hydrogen from oxygen and store it in gaseous form for use as an energy source.
The electrolytic cells used to develop the process use up large amounts of energy and, fortunately for us, science is finding a way to produce it without polluting, using solar, wind and, above all, sea wave energy.
The use of marine energy creates a sort of "circular economy" for hydrogen production: from the practically inexhaustible primary source of ocean water, hydrogen can be extracted with the energy provided by wave and tidal motion.
Forty per cent of the world's population live within 100 kilometres from the sea and this shows the potential of sea wave and tidal energy as an engine for sustainable development in economic, climate and environmental terms.
Nowadays modern, non-invasive tools are available to extract electricity from sea waves, such as the "penguin", a device manufactured in Italy, which – placed 50 metres deep – produces electricity without harming marine flora and fauna.
Another example of Italian scientists' intelligence and creativity is the Inertial Sea Wave Converter (ISWEC), a device housed inside a 15-metre-long hull which, occupying a marine area of just 150 square metres, is able to produce 250 megawatts of electricity a year, thus enabling to cut emissions into the atmosphere by 68 tonnes of CO2.
With these devices and the other ones that technology will develop over the next few years, it will be possible to power electrolytic cells for the production of hydrogen in gaseous form on an industrial scale, at levels that – over the next 15 years – will lead to the production of at least 100,000 tonnes of "green" hydrogen per year, thus enabling to reduce air pollution significantly, with positive effects on the economy, the environment and the climate.
In the summer of 2020, the European Union launched a project called the "Hydrogen Strategy", with a funding of 470 billion euros, intended for research and production projects capable of equipping EU countries with electrolysis tools to produce at least one million tonnes of "green" hydrogen by the end of 2024.
The fight against CO2 emissions continues unabated: in the United States which, after Trump's Presidency, has reaffirmed its commitment to reducing emissions; in China which, in its latest five-year plan, has forecast a 65% reduction in carbon dioxide emissions into the atmosphere by the end 2030; in Europe, which has always been at the forefront in the creation of devices for producing wave and tidal energy and exports its technologies to the United States, Australia and China.
According to the Hydrogen Council, an association of over 100 companies from around the world that share a common long-term vision for a transition to hydrogen, in the future Europe and China will compete and cooperate in the production of sea wave and tidal energy and in the related production of "green hydrogen".
With its 14th five-year plan, China, in particular – after having been for decades, during its whirling economic development, one of the main sources of CO2 emissions into the atmosphere and of global pollution – has undertaken the commitment "to develop and promote the harmonious coexistence between man and nature, through the improvement of efficiency in the use of resources and a proper balance between protection and development", as clearly stated by its Minister of Natural Resources Lu Hao.
It might sound like the sweet-talk and set phrases of a politician at a conference.
In the case of China and its Minister of Natural Resources, however, words have been turned into deeds.
As part of the Roadmap 2.0 for Energy Saving Technology and New Energy Vehicles, China has set a target of one million fuel cell vehicles and two million tonnes of hydrogen production per year by the end of 2035.
The China Hydrogen Energy Industry Development Report 2020 forecasts that, by the end of 2050, hydrogen energy will meet 10 per cent of energy requirements, while the number of hydrogen fuel cell vehicles will rise to 30 million and hydrogen production will be equal to 60 million tonnes.
With a view to giving substance to these prospects, China has established the "National Ocean Technology Centre" in Shenzhen and developed – with the Italian "International World Group" – the "China-Europe cooperation project for energy generation and hydrogen production from sea waves and from other renewable energy sources".
These are concrete projects in which – thanks to Italian creativity and Chinese rationality and pragmatism – we must continue to invest and work, not least to give the third industrial revolution a cleaner face than the coal-stained one of the second industrial revolution.
These projects appear to be in line with those envisaged both at European and Italian levels by the 'Recovery and Resilience Plan', which should guide us out of the economic doldrums of the pandemic. They deserve to be financed and supported as they can not only contribute to the recovery and revival of the economy, but also to the reconstruction of a cleaner and more liveable world (thus showing that good can always come out of evil).
The 'energy crisis' and its global implications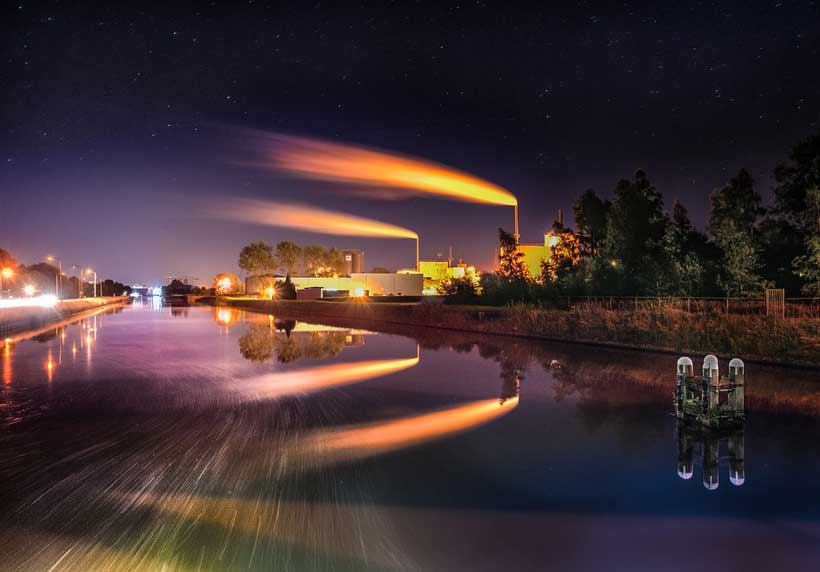 A particular news caught my attention this morning regarding energy crises. Before going into the depth of the news, I would like to introduce you to the concept of energy crisis and its global implications. As introduced by Garrett Hardin in 1968; the tragedy of commons that the resources of world are limited, if the resources are used excessively soon there will come a time when they will become scarce. These resources can only be sufficient through cooperation of people among each other; there's no other solution. The tragedy of commons is the best way to explain the concept the energy crises.
Now, the population world is growing at an exponential rate and with the growing population there is a need to provide a better lifestyle to the upcoming generations. In a struggle for raising that standard of living, more and more resources of developed world are being utilized. The McKinsey Global Institute forecasted that by 2020 developing countries will demand 80 percent more energy which proved to be true as is evident in recurrent fuel shortages and price hike globally. A MIT study also forecasted that worldwide energy demand could triple by 2050.
Besides petrol, there is also a rise in demand for natural gas with only few reliable reserves all over the world. The natural gas reserves are mostly unreliable because they are usually found in deep oceans and mere accessibility can cost a lot of expense. Henceforth, the supply is limited, the price has fluctuated greatly and recent technological development has reduced dependence upon natural gas by providing alternatives such as fuel efficient or electric cars. Similarly, electricity supply systems are also not very reliable because there have been power blackouts in the United States, Europe and Russia. There have also been chronic shortages of electric power in India, China, and other developing countries.
If we specifically observe the Iraqi oil crises to understand the whole energy crises shebang, then according to today's news in TRT World, in Iraq alone, $150bn of stolen oil cash smuggled out since 2003. Iraqi oil exports are even 30-40% below prewar levels. The acting president of Iraq is furious because insane amount of corruption is being carried out in Iraq where substantial quantity of oil is being smuggled. President Barham Saleh presented a legislation to parliament, where, under law any transaction over $500,000 would be scrutinized. This step, if materialized, can be very crucial in preservation of oil reserves in Iraq after the Saddam Hussein regime.
In United States, presidents have constantly been avoiding energy problems because they are very controversial. The recent Texas electricity outrage was a one that had been warned about. Before the Arab Oil Embargo Nixon in 1970's was reluctant about energy and said 'as long as the air conditioners are working normally, there is no energy crisis' but after this incident Nixon began to change his tone and said on television that "energy is number one issue". Then came Carter, who got a number of legislations passed on the issue of energy even when his own party was against it. In the 1970's the prevalent thought for United States was that the world would run out of energy resources very soon so they started investing more in nuclear armament as an alternative. In 1990's the combined cycle plants that used natural gas to create electricity were really efficient and economical that even gas at a high price could be competitive, also ethno-industry was crated at that time.
Then, the threat of climate change is also one of great relevance in the context of energy crises. The nonrenewable energy resources such as oil, water and coal must be used carefully and lack of which can be hazardous. It can cause drought, famine, disease, mass migration that will eventually lead to a conflict such as explained in the tragedy of commons theory. The now developed nations exploited natural resources to build its wealth. The resources such as wood, coal, oil and gas where on one hand are very economical, on the other hand they can be the originators of carbon emissions. Climate change also led to loss of biodiversity as well as environmental hazards.
Even though the developed world i.e. north provides a significant amount of assistance to the global North i.e developing countries, they cannot be a replacement for the shortage of resources. Also, they also face extreme price hike in the energy resources even though the developing nations are the ones owning the resources such Iraq for oil. Besides expensive resources, these developed nations also give rise to domestic and political tensions in the third world countries. Organizations like Al-Qaeda have openly declared their intent to attack oil facilities to hurt the interests of US and its close allies.
All in all, the pertaining threat of energy crisis has global implications. One person's'gain is another person's loss but this can be made inevitable if cooperation takes places. Sharing is caring and in this context sharing can prevent from future wars and hurricanes, floods and droughts and famines. The extent of seriousness of the problem must be taken into consideration not only be academicians but by policy makers as well.
Stay in Oil or Race to Green Energy? Considerations for Portfolio Transformation
Oil and gas (O&G) companies face a conundrum: capture the remaining value in hydrocarbons, or decide if, when and how much to invest in new, low-carbon energy business models.
The global O&G industry has the opportunity to redeploy as much as $838 billion, or about 20% of cumulative capital expenditures over the next 10 years, to further optimize their hydrocarbon business and/or pursue new growth areas including new energy ventures.
Of low carbon business models, market sentiment is currently strongest for renewable power with growing interest in green hydrogen and carbon capture as well.
Why this matters
In the wake of COVID-19 disruptions and an accelerating energy transition, O&G companies face a conundrum: stay and capture the remaining value in hydrocarbons or embrace new energy business models. Deloitte's new "Portfolio transformation in oil, gas and chemicals" research series provides valuable insights into portfolio transformation and offers key considerations for companies making capital allocation decisions and exploring future business models.
Finding the right recipe for portfolio transformation
While companies understand the imperative to change, they are grappling with how much to invest and most vexing, in which green technologies? After all, while the high-growth phase of the oil market may have come to an end, oil demand is still projected to remain above 87 million barrels per day by 2030, even in accelerated energy transition scenarios.
How much to redeploy? $838 billion may be a starting point
To determine how much capital to redeploy, O&G companies could start with capital that is not earning the desired return. Deloitte analyzed 286 listed global companies and revealed that in a base case scenario, these companies could have the opportunity to optimize up to 6% of future O&G production which may not generate a 20% return at an average oil price of $55 per barrel. In other words, about $838 billion, or about 20% of future capital expenditures (CAPEX) across the global industry could be redeployed to optimize these projects and/or pursue promising green ventures. The findings suggest that the opportunity to redeploy will not decrease, but rather increase if oil prices stay above pre-pandemic levels. Among the company groups, supermajors, on average, have a potential to redeploy up to 36% of their future CAPEX.
Where to invest? Solar and wind most frequently mentioned
After performing text analytics and sentiment analysis on thousands of news articles to glean a directional sense of which low-carbon and new energy solutions are attracting the most media attention, the study found renewable power (solar and wind) had the highest share (47% among all green energy models). The tide also seems to be turning for green hydrogen (8% share of mentions).
"A confluence of factors, including climate, the pandemic, supply-demand imbalances, changing trends in end-markets, and growing appetite for sustainability investments, has given oil, gas and chemicals companies the need to progress faster around portfolio transformation. Many companies are eager to act but are seeking guidance on the speed and extent to which they expand into new, potentially high-growth areas, be it in new regions, markets, products or technologies. By taking a strategic, purpose-driven approach, companies can sustainably and profitably build a future-ready portfolio."- Amy Chronis, vice chairman and U.S. oil, gas and chemicals leader, Deloitte LLP
Debunking myths: Turning hindsight into foresight to navigate portfolio transformation
While many O&G companies have transformed their portfolios over the years, not every change has been successful. The Deloitte analysis dispels conventional wisdom about strategic shifts and offers insights and important considerations about portfolio building in the O&G industry.
Myth 1: Agility and flexibility always deliver gains
Reality: Of the more than 286 upstream and integrated companies analyzed, only 16% of companies that made frequent changes to their portfolios delivered top-quartile financial performance.
Myth 2: Being big and integrated guarantees success
Reality: Only 28% of big (revenues above $10 billion) and integrated companies figured in the top-quartile.
Myth 3: Oil has lost its luster
Reality: Oil still delivers significant value for many. Two-thirds of oil-heavy portfolios deliver above-average performance.
Myth 4: Every "green" shift is profitable and scalable
Reality: Of portfolios that have become greener, 9% delivered top quartile financial performance, underscoring the importance of a strategic, purpose-driven approach to portfolio transformation.
Myth 5: Shale's pain makes onshore conventional plays an obvious choice
Reality: Between 18-45% of non-shale portfolios analyzed delivered below-average performance.
Keys to building a future-ready O&G portfolio
There are four components of a forward-looking portfolio: growth engines, cash generators, profit maximizers, and divestment of value strains. Optimizing the energy transition is not just about selecting the correct technologies in which to invest; it also involves upgrading business models to incorporate new metrics, dynamic planning and AI-based analytics to become more agile. Companies should also consider strategic alliances to maximize their strengths and gain from others.
Chemicals and specialty materials (C&SM) face similar urgency for transformation
As the chemicals industry navigates its own portfolio transformations, focus is key. Deloitte's analysis of more than 200 chemical companies over a 20-year period showed that focused companies — those that prioritize certain end-markets and product categories and derive at least 60% of the total revenue from that category — outperformed diversified chemical companies. In fact, focused chemical companies organically grew revenues at twice the rate, generated 70% higher return on invested capital (ROIC), and delivered 60% higher shareholder returns.
The top-performing chemical companies typically change their portfolio mix more frequently than others —usually changing their portfolio once every business cycle and remaining focused on their over-arching business strategy, be it low cost, differentiated products, or exceptional service.
Keys to building a future-ready C&SM portfolio
The study recommends C&SM companies make critical portfolio choices that create value. The ongoing disruption in end markets requires leaders to make conscious decisions about their competitive advantage and play in products and service categories where they can build and maintain that advantage. Moreover, given the growing emphasis on sustainability, chemical companies should consider investing in recycling technologies and incorporating renewable and recyclable materials in their product offerings.