Progress on global energy goals slow, but strong gains in countries show promise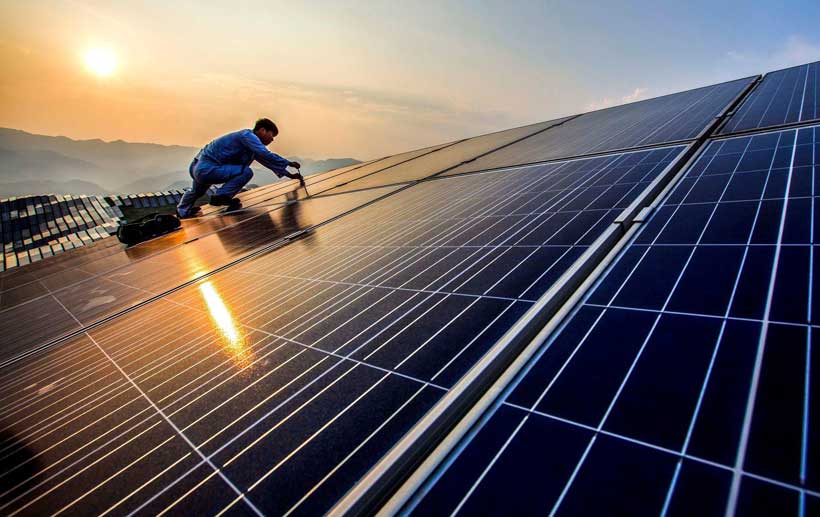 The world is not on track to meet the global energy targets for 2030 set as part of the Sustainable Development Goals, but real progress is being made in certain areas – particularly expansion of access to electricity in least developed countries, and industrial energy efficiency, according to a new report from five international agencies.
Renewable energy is making impressive gains in the electricity sector, although these are not being matched in transportation and heating – which together account for 80% of global energy consumption.
While global trends are disappointing, recent national experiences around the world offer encouraging signs. There is mounting evidence that with the right approaches and policies, countries can make substantial in clean energy and energy access, and improve the lives of millions of people.
Tracking SDG7: The Energy Progress Report, launched at the Sustainable Energy for All Forum today, is the most comprehensive look available at the world's progress towards the global energy targets on access to electricity, clean cooking, renewable energy and energy efficiency.
The following are some of the main findings of the report. Findings are based official national-level data and measure global progress up to 2015 for renewable energy and energy efficiency, and 2016 for access to electricity and clean cooking.
Access to Electricity
One billion people – or 13% of the world's population – still live without electricity. Sub-Saharan Africa, and Central and South Asia continue to be the areas of the world with the largest access deficits. Almost 87% of the world's people without electricity live in rural areas.
The number of people gaining access to power has been accelerating since 2010, but needs to ramp up further to achieve universal access to electricity by 2030. If current trends continue, an estimated 674 million people will still live without electricity in 2030.
Some of the strongest gains were made in Bangladesh, Ethiopia, Kenya and Tanzania, which all increased their electricity access rate by 3% or more annually between 2010 and 2016. Over the same period, India provided electricity to 30 million people annually, more than any other country. Sub-Saharan Africa's electrification deficit has begun to fall in absolute terms for the first time.
Tens of millions of people now have access to electricity through solar home systems or connected to mini-grids. However, these remain concentrated in about a dozen pioneering countries where penetration of solar electricity can reach as much as 5-15% of the population.
Clean Cooking
Three billion people – or more than 40% of the world's population – do not have access to clean cooking fuels and technologies. Household air pollution from burning biomass for cooking and heating is responsible for some 4 million deaths a year, with women and children at the greatest risk.
Parts of Asia have seen access to clean cooking outpace growth in population. These positive outcomes were driven largely by widespread dissemination of LPG or piped natural gas. In India, Pakistan, Indonesia and Vietnam, the population with access to clean cooking technologies grew by more than 1% of their population annually.
In Sub-Saharan Africa, however, population growth in recent years has outstripped the number of people gaining access to clean cooking technologies by a ratio of four to one.
Clean cooking continues to lag the furthest behind of all the four energy targets, due to low consumer awareness, financing gaps, slow technological progress, and lack of infrastructure for fuel production and distribution. If the current trajectory continues, 2.3 billion people will continue to use traditional cooking methods in 2030.
Energy Efficiency
There is mounting evidence of the uncoupling of growth and energy use. Global gross domestic product (GDP) grew nearly twice as fast as primary energy supply in 2010-15. Economic growth outpaced growth in energy use in all regions, except for Western Asia, where GDP is heavily tied to energy-intensive industries, and in all income groups. However, progress continues to be slow in low income countries, where energy intensity is higher than the global average.
Globally, energy intensity – the ratio of energy used per unit of GDP – fell at an accelerating pace of 2.8% in 2015, the fastest decline since 2010.  This improved the average annual decline in energy intensity to 2.2 % for the period 2010-2015. However, performance still falls short of the 2.6% yearly decline needed to meet the SDG7 target of doubling the global rate of improvement in energy efficiency by 2030.
Improvement in industrial energy intensity, at 2.7% per annum since 2010, was particularly encouraging, as this is the largest energy consuming sector overall. Progress in the transport sector was more modest, especially for freight transportation, and is a particular challenge for high-income countries. In low and middle-income countries, the energy intensity of the residential sector has been increasing since 2010.
Six of the 20 countries that represent 80 percent of the world's total primary energy supply, including Japan and the US, reduced their annual primary energy supply in 2010-15 while continuing to grow GDP – indicating a peak in energy use. Among the large energy-intensive developing economies, China and Indonesia stood out with annual improvement exceeding 3 percent.
Renewable Energy
As of 2015, the world obtained 17.5% of its total final energy consumption from renewable sources, of which 9.6% represents modern forms of renewable energy such as geothermal, hydropower, solar and wind. The remainder is traditional uses of biomass (such as fuelwood and charcoal).
Based on current policies, the renewable share is expected to reach just 21% by 2030, with modern renewables growing to 15%, falling short of the substantial increase demanded by the SDG7 target.
Rapidly falling costs have allowed solar and wind to compete with conventional power generation sources in multiple regions, driving the growth in the share of renewables in electricity to 22.8% in 2015. But electricity accounted for only 20% of total final energy consumption that year, highlighting the need to accelerate progress in transport and heating.
The share of renewable energy in transport is rising quite rapidly, but from a very low base, amounting to only 2.8% in 2015. The use of renewable energy for heating purposes has barely increased in recent years and stood at 24.8% in 2015, of which one third was from modern uses.
Since 2010, China's progress in renewable energy alone accounted for nearly 30% of absolute growth in renewable energy consumption globally in 2015. Brazil was the only country among the top 20 largest energy consumers to substantially exceed the global average renewable share in all end uses: electricity, transport and heating. The UK's share of renewable energy in total final energy consumption grew by 1% annually on average since 2010 – more than five times the global average.
Tracking SDG7: The Energy Progress Report is a joint effort of the International Energy Agency (IEA), the International Renewable Energy Agency (IRENA), United Nations Statistics Division (UNSD), the World Bank, and the World Health Organization (WHO).
"It is clear that the energy sector must be at the heart of any effort to lead the world on a more sustainable pathway," said Dr Fatih Birol, the Executive Director of the International Energy Agency (IEA). "There is an urgent need for action on all technologies, especially on renewables and energy efficiency, which are key for delivering on three critical goals – energy access, climate mitigation and lower air pollution. The IEA is committed to leading this agenda and working with counties around the world to support clean energy transitions."
"Falling costs, technological improvements and enabling frameworks are fueling an unprecedented growth of renewable energy, which is expanding energy access, improving health outcomes, and helping to tackle climate change, while also creating jobs and powering sustainable economic growth," said IRENA Director-General Adnan Z. Amin. "At the same time, this tracking report is an important signal that we must be more ambitious in harnessing the power of renewable energy to meet sustainable development and climate goals, and take more deliberate action to achieve a sustainable energy future."
"This detailed report describing the progress so far on SDG7 is a testament to the collaboration of the five international agencies on providing quality and comprehensive data and delivering a common message regarding the progress towards ensuring access to affordable, reliable, sustainable and modern energy for all," said Stefan Schweinfest, Director of the Statistics Division of UN DESA. "Still, there is a need for improving statistical systems that collect energy information in those countries where the most pressing energy issues remain to be addressed. Better data are needed to inform policy accurately, particularly developing countries, least developed countries, landlocked developing countries, and small island developing States. For this, investments in energy statistical systems are essential."
"The experience of countries that have substantially increased the number of people with electricity in a short space of time holds out real hope that we can reach the billion people who still live without power," said Riccardo Puliti, Senior Director for Energy and Extractives at the World Bank. "We know that with the right policies, a commitment to both on-grid and off-grid solutions, well-tailored financing structures, and mobilization of the private sector, huge gains can be made in only a few years. This in turn is having real, positive impacts on the development prospects and quality of life for millions of people."
"It is unacceptable that in 2018, 3 billion people still breathe deadly smoke every day from cooking with polluting fuels and stoves. Every year, household air pollution kills around 4 million people from diseases including pneumonia, heart disease, stroke, lung disease and cancer," said Dr Maria Neira, Director, Department of Public Health, Environmental and Social Determinants of Health, at the World Health Organization (WHO). "By expanding access to clean affordable household energy, the global community has the power to lift a terrible health burden from millions of marginalized people – in particular women and young children who face the greatest health risks from household air pollution."
"As we take stock of progress towards the global goal on sustainable energy, this latest data clearly shows more action and political leadership is needed if we are to live up to our promise to leave no one behind," said Rachel Kyte, Special Representative of the UN Secretary-General and CEO of Sustainable Energy for All. "To meet 2030 targets, we must make every unit of energy work harder. We need to increase investment in the technologies and business models that make electricity access affordable for everyone, place even bigger bets on the remarkable capacity of renewable energy and build big markets for clean fuels and cooking access. World leaders put the promise of leaving no one behind at the heart of the Sustainable Development Goals, and now is the time for that promise to become reality."
It is the fourth edition of this report, formerly known as the Global Tracking Framework (GTF).  The report can be downloaded at http://trackingSDG7.esmap.org/  Funding for the report was provided by the World Bank's Energy Sector Management Assistance Program (ESMAP).
We Need a Global Fund to Ensure a Clean Energy Revolution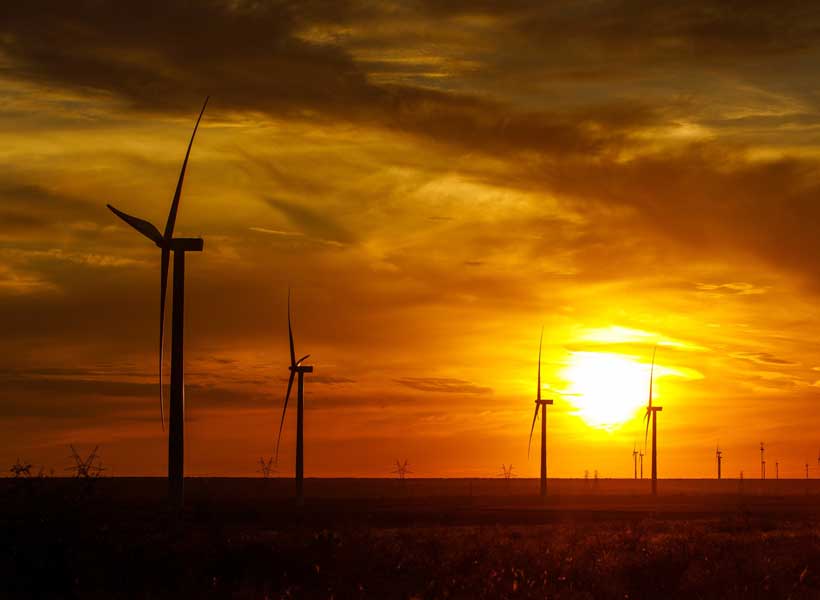 A radical new approach to energy innovation is needed if the sector is to meet the demands placed on it by the Paris Climate Agreement and play a positive role in the fight against climate change. This is the main finding of a white paper, Accelerating Sustainable Energy Innovation, published today by the World Economic Forum.
With energy consumption and production representing two thirds of global greenhouse gas emissions, business as usual is no longer an option. Increasing the pace at which innovative sustainable energy solutions get to market is critical to diversify the energy technology landscape and to meet the Paris targets at affordable costs.
The white paper, produced with analytical support from KPMG, highlights that while technology and innovation policies have been successful in rapidly scaling up some renewable technologies such as solar, photovoltaics and wind power in the past decade, the breadth of innovation and the way it has been coordinated have been disappointing. Because investments in energy technology typically require long investment horizons and entail high technological risks, the sector has struggled to attract sufficient amounts of funding, or to align the investments of those active in the space.
"Unleashing the full power of entrepreneurship and innovation across the energy system is at the crux of delivering global climate goals and spurring new opportunities for growth. We must take advantage of the Fourth Industrial Revolution to bring about a step change in investments and accelerate the pace at which new technologies are brought to market," says Cheryl Martin, Managing Director and Head of the Global Centre for Innovation and Entrepreneurship, World Economic Forum.
The paper highlights a set of ideas that were identified to channel more investment into R&D and fast-track the road to commercialization, targeting regulatory frameworks and financial mechanisms. At the international level, the paper calls for a new global fund modelled on successful funds in other sectors to provide a secured and focused financing mechanism to tackle some of tomorrow's most important energy technology challenges.
As well as increasing the energy sector's contribution to the fight against climate change, the ideas set out in the paper also have the potential to generate significant employment opportunities and spur sustainable economic growth. The six ideas are in a nutshell:
Establish an independent international sustainable energy innovation accelerator fund to finance innovative energy technology projects, blending public and private sources of capital
Develop instruments for public-private co-investment at the national or regional level to support and finance deep-tech energy innovations, reduce risks and improve the effectiveness of available public and private funding; if properly designed, such instruments would not only stimulate more private money into breakthrough energy projects but also would significantly improve the success rate and impact of public RD&D grants
Mainstreaming energy innovation through strategic public procurement to use the power of public procurement to accelerate development and commercialization by providing first markets for innovative energy technologies and solutions
Create strong national institutions for energy innovation acting as a single voice for public support in energy innovation, bundling responsibilities as the main public funding authority, overlooking and steering the overall sustainable energy innovation process
Co-define energy technology roadmaps through public-private collaboration to align global policy and industrial innovation efforts and create a credible road to scale for technology areas of high potential currently advancing slowly
Super-transparency of government RD&D spending to improve the efficiency of the public R&D funding process and increase the transparency of opportunities and volume of public funding available for entrepreneurs and investors
"The opportunities that exist around energy innovation are incredibly exciting and demonstrate that the industry as a whole is focused on imminent change. However, the pace at which innovation occurs requires a deeper sense of collaboration from all of us as energy stewards to drive the agenda forward, including how we go about funding, access to technology, global energy policy, and research and development," said Regina Mayor, Global Sector Head, Energy and Natural Resources, KPMG. "It is critical that the industry works to accelerate these discussions among industry players, government, entrepreneurs and investors around the world to address systemic barriers and fully develop and commercialize energy technologies that have the power to change the way we access energy in the future."
One year since the start of their formal collaboration, the World Economic Forum and Mission Innovation continue to strengthen their partnership. In co-designed sessions at Mission Innovation's third ministerial in Malmö, the collaboration is bringing together government ministers, industry CEOs and innovation pioneers to move to action on innovation challenges, discuss how to implement ideas, and set a precedent for the public-private partnerships that are required to accelerate sustainable energy innovation.
The bp in Iraq's Oil Industry: A Comeback to The Historical Role?
The official history of the Iraq's oil began when a well at Baba Gurgur just north of Kirkuk was struck in the early hours of 14 October 1927 by the Turkish Petroleum Company (TPC) however the early negotiations for an oil concession was started with Ottoman Sultan from the late 19th century.
Indeed, the significant proved reserves of crude oil during the steps of new government installation in the Iraq was enough appealing for giant oil companies to own the shares of TPC. In 1928 the composition of TPC was rearranged through a formal agreement and TPC shareholders were formed by Anglo – Persian Company(the forerunner of the British Petroleum), Royal Dutch-Shell, Compagnie Française des Pétroles (which was named later the Total) and NEDC, an American consortium included Standard Oil of New Jersey (The prior name of Exxon which merged to Mobil and formed Exxon Mobil Company in 1999), Standard Oil Company of New York, Gulf Oil, the Pan-American Petroleum and Transport Company, Atlantic Richfield Co and an Turkish American businessman Calouste Gulbenkian.
Meanwhile by the new structure of TPC shareholders, it was renamed the Iraq Petroleum Company (IPC) and its operational territory was expanded to all the Red Line (except of Kuwait), though by establishing the Bahrain National Petroleum Company and later, the ARAMCO (Saudi Arabia) followed by last two U.S companies' exit from the NEDC in 1948, the IPC was limited to the Iraq country and left the Iraq after nationalizing the country's oil industry in 1972.
Of course the bp's roll in IPC's achievements was significantly different than another shareholders, not only because of Great Britain Government's supports, but also by its great perseverance from 1928 until 1972 when Iraq's oil industry was nationalized completely, the historical character of bp in the Iraqi minds.
bp's comeback to the Iraq's oil
Regarding to the high dependence of Iraq's economy and its public budget on the oil's income which is on the top of world countries' level, the Iraqi government in the new era (after 2003) made plans to increase the oil production which was followed by inviting the IOCs' return to the Iraq's oil industry, after 40 years of divorce.
While the Iraq's statement in 2007 declared sharp raises in its proven oil reserves up to 115 billion barrels, 26 international oil companies returned to the Iraq's oil industry, including the Exxon Mobil, Royal Dutch-Shell, Total and bp, the main shareholders of the IPC. Of course some another famous companies expressed their intend and won some projects, such as Chinese National Petroleum Company (CNPC), Malaysian Petronas, GAZPROM, Turkiye Petroleum Anonim Ortakligi (TPAO), Lukoil or Dragon oil.
Whereas the several International Oil Companies participated in the Iraq's oil projects and development plans but the bp's comeback was significantly different, especially when the bp's strong involvement in the giant Rumaila field enhanced its production rapidly while the most of IOCs stay in studying phases yet.
Afterwards, the bp expressed it's interest in developing the Kirkuk's oilfields, where was the first entrance of bp to the Iraq's oil industry. The negotiations with the Ministry of Oil of Iraq resulted in an agreement in 2013 which was a basis for making common operational team in February 2014 but bp's operations in Kirkuk was stopped until the October 2017 when the Kirkuk was handed over to the Iraqi federal government.
The preliminary Kirkuk's production target of 750,000 bpd which it's not only seemed far to be quickly achieved, but also it's predictable to be increased up to 1,500,000 bpd until 2021.
Meanwhile, if the bp could has the chance to participate in the development of the big Majnoon oilfield, its historical synergy in the Iraq's oil industry could be revived again. While the bp would be involved in the fields containing 40% of Iraqi Federal reserves, it will influence on producing more than half of Iraqi federal's oil production.
Despite the bp's concern for strong participation in the Iraq's oil industry, the most of IPC shareholders pulled out or limited their activities in the Iraq's projects such as ExxonMobile which sold the most of its share in the big field of West Qurna#1 or Royal Dutch-shell which left the critical field of Majnoon. Meanwhile, the Total's participation in the Iraq's oil industry limited to the Halfaya field by just 18.75%. In the same approach, some another international oil companies limited their actives or shares in the Iraq's oil projects, such as the Petronas who left the Majnoon recently or Sonangol which is going to resume it's operation in Qayara and Najma fields that were stopped from 2015.
The next months when the Iraqi government would make decision about the service companies in the Manoomn oilfield, the perspective of bp in Iraq's oil industry could be clarified whether it will comeback to the historical rail or continuously run in the limited situation.
Businesses Taking Lead in Climate Response
Spurred by consumer demand for eco-friendly practices, many businesses across the U.S. are moving aggressively to reduce their carbon footprint, including a major embrace of renewable energy and alternative-fueled vehicles, according to Deloitte's "Resources 2018 Study – Businesses Drive, Households Strive" released today.
The annual survey shows that businesses see addressing climate change as key to long-term industry resilience. Sustainability seems no longer optional – it has become important to fostering business growth and satisfying a wide range of stakeholders, including customers, suppliers, partners, employees and investors.
Although 86 percent of residential consumers believe government should be active in setting a vision and path for energy strategy, it is the private sector that is advancing the cause to manage resources for cleaner, more resilient, secure and affordable energy supplies.
"Businesses are not waiting for government to act on addressing climate change. They have picked up the gauntlet," said Marlene Motyka, Deloitte U.S. and global renewable energy leader and principal, Deloitte Transactions and Business Analytics LLP. "They are now driven to double down on their energy management efforts as they view their long-term viability through the climate lens."
Key findings
Of the 87 percent of businesses familiar with the U.S. pulling out of the Paris climate agreement, 4 in 10 are reviewing or changing their energy management policies in response, with 75 percent of those increasing their commitment and investment in energy management.
About 70 percent of customers are demanding companies procure a certain percentage of electricity from renewable sources.
The number of companies with carbon footprint goals has jumped to 61 percent in 2018, from just over half the year before.
Sixty-eight percent of residential consumers say they are concerned about climate change and their personal carbon footprints, outpacing the previous high of 65 percent in 2016.
Nearly three-fourths (74 percent) of residential consumers stated that climate change is caused by human action, up six percentage points from 2017.
Renewables rated key to energy independence, millennials tip the scale
More than three-fourths (76 percent) of survey respondents cited renewables as key for achieving energy independence, jumping five percentage points from 2017. This seems to represent a change in mindset with many respondents now seeing a connection that was once widely thought to be implausible.
In addition, many millennials – greener and "techier" than other generations – see renewables as the answer to their environmental concerns. In fact, 64 percent rank utilizing clean energy sources among their top three most important energy-related issues. Also, they are more likely to adopt new solutions, such as electric vehicles, home automation systems and time-of-use rates.
Businesses making EVs an easy choice
Many businesses not only say reducing their electricity consumption is important to staying competitive but they also are helping to transform the transportation sector as more consumers and employees eye electric vehicles and hybrids as a prime pick for their next vehicle.
Business respondents expect gasoline or diesel vehicles will make up less than half (49 percent) of their transportation fleets by 2020. If so, it would mark the first-time vehicles powered by alternative fuels will constitute a majority of corporate fleets. In fact, businesses are accelerating their efforts to support employees who drive electric vehicles, with well over half (56 percent), offering EV charging stations. Fifty-two percent of these businesses own the charging stations themselves, while 41 percent belong to the building owner.
Businesses Turn to Self-Generation for Greater Control Over Energy
On-site generation also is on the rise as distributed resources are increasingly viewed as being realistic and cost-effective, and as businesses desire greater control over their energy supplies in terms of price, quality and reliability. Fifty-nine percent of businesses now generate some portion of their electricity supply on-site, and of those businesses, 13 percent are using renewables, 13 percent use on-site co-generation and 10 percent are using on-site battery storage.
Nearly half of business respondents are working to procure more electricity from renewable sources, and nearly two-thirds (61 percent) said combining battery storage with renewable sources would motivate them to do more. Additionally, businesses are responding to increased power outages by purchasing backup generators, adding battery storage units, and expanding the amount of electricity they self-generate.
Smart home apps not catching on, cyber concerns cooling interest
Despite support for more innovative energy savings, only 20 percent of respondents have automated home functions, such as smart thermostats. In fact, amid growing reports of hacked home devices, 21 percent of respondents cited privacy and security concerns as a barrier to upgrading their thermostats, compared to 15 percent last year. In addition, penetration of smart thermostats and automation systems remains very low with only 4 percent using a home automation system and just 8 percent utilizing a programmable thermostat.
A majority of both businesses and residential consumers want environmentally responsible, reliable assets, preferably close by, that they can control to optimize reliability, flexibility and cost. However, this year's survey seems to emphasize that privacy and security concerns should be addressed by providers soon to maintain the momentum for a clean secure energy future.
"Utilities are being challenged to get to know their customers better, and the industry has a long way to go," said Andrew Slaughter, executive director, Deloitte Center for Energy Solutions, Deloitte Services LP. "What appears clear is that the electric utility sector's transformation will likely be one of decentralization, digitalization, and decarbonization driven by business and residential consumer demand for a cleaner, more resilient, secure and affordable energy supply."