Employer Support for LGBT+ Talent is Falling Short
While the majority (85%) of high performing LGBT+ employees feel comfortable being out at work – indicating that tremendous progress has been made in just a short time – most employers are still not doing all they can to support them and are missing out on the business growth opportunities true LGBT+ inclusion can drive.
New research by PwC and Out Leadership highlights a gap between what high potential LGBT+ employees want from their career and what employers offer. The report – Out to Succeed: Realising the full potential of your LGBT+ talent – is based on an international survey of 231 high-potential LGBT+ employees and 28 corporate leaders from Out Leadership member organisations.
Nearly three-quarters (74%) of the LGBT+ employees surveyed believe that being out has had a positive impact on their career opportunities and advancement, and 61% on their ability to do business and engage with customers.
Yet despite this, a significant proportion (39%) believe their organisation isn't doing enough to encourage LGBT+ diversity in the workplace. And only 35% believe that their company leverages LGBT+ inclusion for business advantage.
Bob Moritz, Global Chairman, PwC, says:"For too many LGBT+ employees, many organisations still feel closeted. This hinders not only the organisations in recruiting and retention, but, more importantly, this hinders the careers of LGBT+ professionals. All of us need to create inclusive environments where LGBT+ talent can feel safe, free to be their true selves, and fully participate in the workplace. A good leader must represent the greater good and inspire others to do the same. Being an active advocate and ally for LGBT+ equality and inclusion is a clear case in point. Leaders can't hide or ignore these issues – this is where we must act, where we must be loud in our support for LGBT+ colleagues."
Career progression and reputation matter
All the LGBT+ employees surveyed said career progression is important to them. Yet, only 29% of the employers surveyed have programmes specifically focused on the retention of LGBT+ talent. And only 12% of LGBT+ employees are aware that such programmes exist within their organisation. In addition, while nearly 60% of employers say they take steps to create a pathway to senior management for LGBT+ people, only 43% of employees believe this is the case. To help LGBT+ talent reach their full potential, organisations need to put the right programmes in place and communicate them widely.
The shortfall in support for LGBT+ talent is further highlighted by how few of the employees have LGBT+ mentors (28%) or LGBT+ sponsors (10%). For people who've traditionally been underrepresented in management or who may lack the confidence to push themselves forward, this kind of active support is especially valuable for their career progression.
But a focus on career progression alone isn't enough to be a magnet for LGBT+ talent. Nearly all (99%) of the LGBT+ employees surveyed cited an organisation's reputation as a fair and equal employer as important when deciding where to work. Surprisingly, 43% of employers don't see this as a prominent factor in their ability to attract LGBT+ talent.
Why LGBT+ inclusion makes business sense
The business case for LGBT+ inclusion comes through loud and clear from the survey. A key benefit includes a stronger brand. 83% of the LGBT+ employees surveyed believe that having an openly supportive focus on LGBT+ has improved their organisation's place in the market by being recognised as an inclusive employer. Almost all (96%) the 28 employers surveyed agree.
Around two-thirds (67%) of employees believe that having a supportive focus on LGBT+ has given their organisation a better understanding of customers' wants and needs by better matching their diversity and life experiences. Employers agree even more strongly, with 89% believing that a supportive LGBT+ focus has enabled them to gain a better understanding of customer demands.
Todd Sears, Founder and Principal, Out Leadership, says:"'Out to Succeed' demonstrates that the investment global business has made in the development of the next generation of LGBT+ talent is already paying off, and that further investment is warranted. Just over 60% of LGBT+ employees surveyed say that being openly LGBT+ has been an asset in their field, representing an enormous sea change from 'The Power of Out 2.0,' the study we released with the Center for Talent Innovation just 5 years ago. At that time, we reported that just 9% of LGBT+ women and 17%+ of LGBT+ men thought their orientation was an asset. The game has changed, but many companies are still missing out on significant opportunities to drive business through inclusion."
By actively focusing on LGBT+ inclusion, organisations can reap the following benefits:
Access to a huge market: The global spending power of LGBT+ consumers estimated to be more than $5 trillion a year. Even bigger is what Out Leadership calls the 'Ally Marketplace', those consumers who identify as allies to the LGBT+ community, which could reach 8-10 times the size of the LGBT+ market.
Brand influencer: 78% of LGBT+ people and their friends, family and relatives would switch to brands that are known to be LGBT+ friendly. Here again, allies are an important and influential component.
Equality attracts talent: More than 80% of LGBT+ and non-LGBT+ millennials (people born between 1980 and 1995) say that an employer's policy on diversity, LGBT+ equality and workforce inclusion is an important factor when deciding whether to work for them.
Boost to share performance: A number of companies have created portfolios to invest in LGBT+ friendly companies, showing that overall such companies outperform the market. The Workplace Equality Index which measures the share performance of corporations that support fairness and equality for LGBT+ employees, outperformed the S&P 500 Index return from in the ten years up to 2016.
Five ways forward
The report sets out five areas organisations should focus on to support LGBT+ equality:
Set the right tone from the top and engage CEOs
Create clear pathways for career progression
Stand up and advocate for equality
Build and empower ally networks
Create inclusive communications
To download the report, visit www.pwc.com/talent
Asia Poised to Become Dominant Market for Wind Energy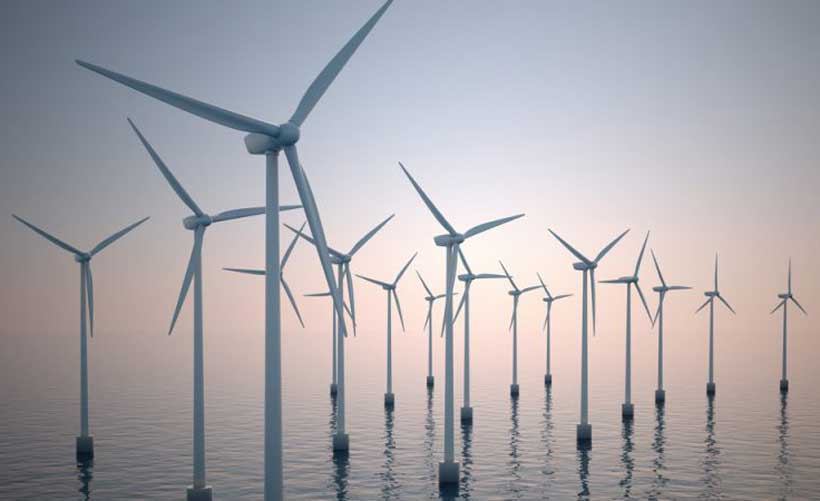 Asia could grow its share of installed capacity for onshore wind from 230 Gigawatt (GW) in 2018 to over 2600 GW by 2050, a new report by the International Renewable Energy Agency (IRENA) finds. By that time, the region would become a global leader in wind, accounting for more than 50 per cent of all onshore and over 60 per cent of all offshore wind capacity installed globally.
According to the "Future of Wind" published at China Wind Power in Beijing today, global wind power could rise ten-fold reaching over 6000 GW by 2050. By midcentury, wind could cover one third of global power needs and – combined with electrification – deliver a quarter of the energy-related carbon emission reductions needed to meet the Paris climate targets. To reach this objective, onshore and offshore wind capacity will need to increase four-fold and ten-fold respectively every year compared to today.
"With renewables, it's possible to achieve a climate-safe future," said IRENA's Director-General Francesco La Camera. "Low-cost renewable energy technologies like wind power are readily-available today, representing the most effective and immediate solution for reducing carbon emissions. Our roadmap for a global energy transformation to 2050 shows that it is technically and economically feasible to ensure a climate-safe, sustainable energy future. Unlocking global wind energy potential will be particularly important. In fact, wind energy could be the largest single source of power generation by mid-century under this path. This would not only enable us to meet climate goals, but it would also boost economic growth and create jobs, thereby accelerating sustainable development."
The global wind industry could become a veritable job motor, employing over 3.7 million people by 2030 and more than 6 million people by 2050, IRENA's new report finds. These figures are respectively nearly three times higher and five times higher than the slightly over one million jobs in 2018. Sound industrial and labour policies that build upon and strengthen domestic supply chains can enable income and employment growth by leveraging existing economic activities in support of wind industry development.
But to accelerate the growth of global wind power over the coming decades, scaling up investments will be key. On average, global annual investment in onshore wind must increase from today USD 67 billion to 211 billion in 2050. For offshore wind, global average annual investments would need to increase from USD 19 billion to 100 billion in 2050.
Statistical highlights:
Asia would account for more than 50% of global onshore wind power installations by 2050, followed by North America (23%) and Europe (10%). For offshore, Asia would cover more than 60% of global installations, followed by Europe (22%) and North America (16%).
Within Asia, China would take the lead with 2525 GW of installed onshore and offshore wind capacity by 2050, followed by India (443 GW), Republic of Korea (78 GW) and South-East Asia (16 GW).
Globally, the levelised cost of electricity (LCOE) for onshore wind will continue to fall to 2-3 cents USD/kWh by 2050 compared to 6 cents USD/kWh in 2018. Costs of offshore wind will drop significantly to 3-7 cents USD/kWh by 2050 compared to 13 cents USD/kWh in 2018.
Wind turbine size for onshore applications will increase, from an average of 2.6 megawatts (MW) in 2018 to 4-5 MW for turbines commissioned by 2025. Offshore applications will likely increase to 15-20 MW in a decade or two. Floating wind farms could cover around 5-15% of the global offshore wind installed capacity (almost 1 000 GW) by 2050.
Read the full report "Future of Wind".
Global solar PV market set for spectacular growth over next 5 years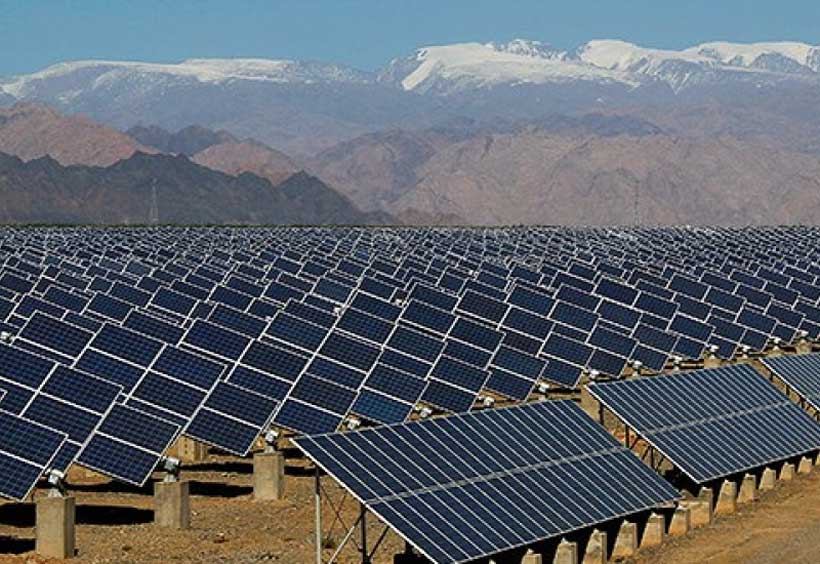 The installation of solar PV systems on homes, commercial buildings and industrial facilities is set to take off over the next five years, transforming the way electricity is generated and consumed, according to the International Energy Agency's latest renewable energy market forecast.
These applications – known collectively as distributed PV – are the focus of the IEA's Renewables 2019 market report, which was released today.
The report forecasts that the world's total renewable-based power capacity will grow by 50% between 2019 and 2024. This increase of 1,200 gigawatts – equivalent to the current total power capacity of the United States – is driven by cost reductions and concerted government policy efforts. Solar PV accounts for 60% of the rise. The share of renewables in global power generation is set to rise from 26% today to 30% in 2024.
The expected growth comes after renewable capacity additions stalled last year for the first time in almost two decades. The renewed expansion remains well below what is needed to meet global sustainable energy targets, however.
"Renewables are already the world's second largest source of electricity, but their deployment still needs to accelerate if we are to achieve long-term climate, air quality and energy access goals," said Dr Fatih Birol, the IEA's Executive Director.
The report highlights the three main challenges that need to be overcome to speed up the deployment of renewables: policy and regulatory uncertainty, high investment risks and system integration of wind and solar PV.
Distributed PV accounts for almost half of the growth in the overall solar PV market through 2024. Contrary to conventional wisdom, commercial and industrial applications rather than residential uses dominate distributed PV growth, accounting for three-quarters of new installations over the next five years. This is because economies of scale combined with better alignment of PV supply and electricity demand enable more self-consumption and bigger savings on electricity bills in the commercial and industrial sectors.
Still, the number of solar rooftop systems on homes is set to more than double to some 100 million by 2024, with the top markets on a per capita basis that year forecast to be Australia, Belgium, California, the Netherlands and Austria.
"As costs continue to fall, we have a growing incentive to ramp up the deployment of solar PV," said Dr Birol. The cost of generating electricity from distributed solar PV systems is already below retail electricity prices in most countries. The IEA forecasts that these costs will decline by a further 15% to 35% by 2024, making the technology more attractive and spurring adoption worldwide.
The report warns, however, that important policy and tariff reforms are needed to ensure distributed PV's growth is sustainable. Unmanaged growth could disrupt electricity markets by raising system costs, challenging the grid integration of renewables and reducing the revenues of network operators. By reforming retail tariffs and adapting policies, utilities and governments can attract investment in distributed PV while also securing enough revenues to pay for fixed network assets and ensuring that the cost burden is allocated fairly among all consumers.
"Distributed PV's potential is breathtaking, but its development needs to be well managed to balance the different interests of PV system owners, other consumers and energy and distribution companies," Dr Birol said. "The IEA is ready to advise governments on what is needed to take full advantage of this rapidly emerging technology without jeopardising electricity security."
According to the report's Accelerated Case, improving economics, policy support and more effective regulation could push distributed PV's global installed capacity above 600 GW by 2024, almost double Japan's total power capacity today. Yet this accelerated growth is still only 6% of distributed PV's technical potential based on total available rooftop area.
As in previous years, Renewables 2019 also offers forecasts for all sources of renewable energy. Renewable heat is set to expand by one-fifth between 2019 and 2024, driven by China, the European Union, India and the United States. The heat and power sectors become increasingly interconnected as renewable electricity used for heat rises by more than 40%. But overall, renewable heat potential remains vastly underexploited. The share of renewables in total heat demand is forecast to remain below 12% in 2024, calling for more ambitious targets and stronger policy support.
Biofuels currently represent some 90% of renewable energy in transport and their use is set to increase by 25% over the next five years. Growth is dominated by Asia, particularly China, and is driven by energy security and air pollution concerns. Despite the rapid expansion of electric vehicles, renewable electricity only accounts for one-tenth of renewable energy consumption in transport in 2024. And the share of renewables in total transport fuel demand still remains below 5%. The Accelerated Case sees renewables in transport growing by an additional 20% through 2024 on the assumption of higher quota levels and enhanced policy support that opens new markets in aviation and marine transport.
Reforms in Latvia must result in stronger enforcement to tackle foreign bribery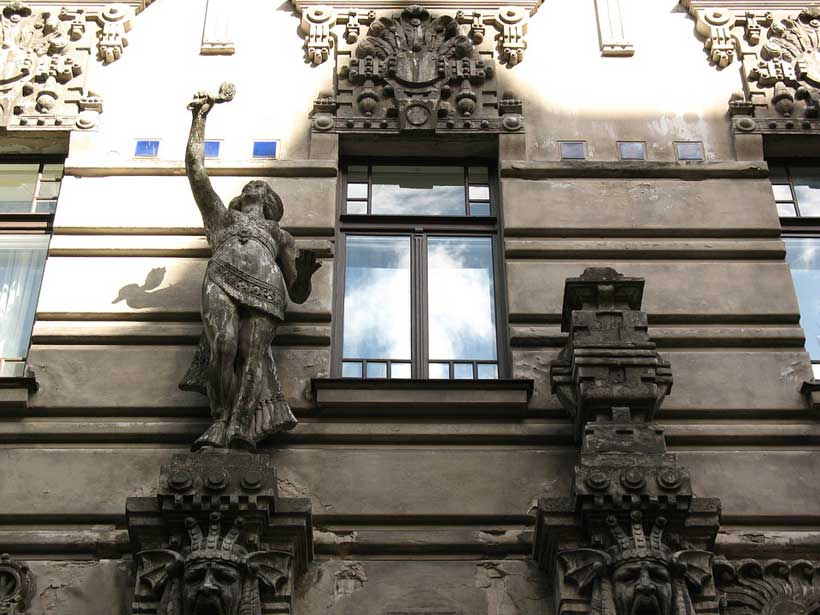 Latvia has continued to improve its framework against bribery of foreign public officials and subsequent money laundering but the reforms need to translate into further effective enforcement, according to a new report by the OECD Working Group on Bribery.
According to the Working Group, which is composed of 44 countries, Latvia's enforcement results are still not commensurate with the country's exposure to foreign bribery and subsequent money laundering. Since Latvia joined the Convention on Combating Bribery of Foreign Public Officials in International Business Transactions in 2014, no foreign bribery case has been prosecuted and three foreign bribery investigations are ongoing. Proceeds of foreign bribery have been laundered through some Latvian banks and other corporate entities in at least two multijurisdictional bribery cases. However, while waiting for the outcome of recent prosecutions in court, the money laundering conviction rate remains low. The Working Group also regrets that the Minister of Justice's repeated and open criticism of the Prosecutor General risks creating political interference into the operation of the Public Prosecutor Office.
The Working Group has just completed its Phase 3 evaluation of Latvia's implementation of the Convention and related instruments. In order to improve Latvia's implementation of the Convention, the Working Group has recommended that Latvia take certain measures, including that it should:
Provide sufficient resources and expertise to its authorities to effectively investigate and prosecute foreign bribery and subsequent money laundering cases;
Step up its enforcement actions against companies, especially against Latvian financial institutions and other corporate entities involved in foreign bribery schemes, where relevant;
Reinforce coordination between Latvia's anti-corruption law enforcement body (KNAB), the State Police and the prosecutors and implement a strategic approach towards foreign bribery and subsequent money laundering investigations;
Strengthen detection of Latvian individuals and companies involved in foreign bribery;
Ensure the efficient operation of the banking supervisory body (the FCMC), to contribute to the prevention and detection of foreign bribery and subsequent money laundering.
The Report highlights positive aspects of Latvia's efforts to fight foreign bribery. Latvia took steps to strengthen KNAB's functional independence. Latvia also adopted comprehensive legislation on whistleblower protection and increased sanctions against individuals for foreign bribery, money laundering and false accounting offences. A lower evidentiary threshold to prove money laundering has been introduced and the number of cases prosecuted has increased. Reforms have been implemented to enhance the Financial Intelligence Unit's operational capacity. Latvia's efforts to upgrade its legislative and regulatory framework to prevent money laundering in the financial sector are welcome together with Latvia's financial sector supervisor' efforts to renew its approach to supervision of financial institutions. Whether these developments will substantially contribute to more detection and enforcement of the foreign bribery offence remains to be tested in case law and practice.
Latvia's Phase 3 Report was adopted by the OECD Working Group on Bribery on 10 October 2019. The Report lists the recommendations the Working Group made to Latvia on pages 82-88, and includes an overview of recent enforcement activity and specific legal, policy, and institutional features of Latvia's framework for fighting foreign bribery. In accordance with the standard procedure, Latvia will submit a written report to the Working Group within two years (October 2021) on its implementation of all recommendations and its enforcement efforts. This report will also be made publicly available.