Employer Support for LGBT+ Talent is Falling Short
While the majority (85%) of high performing LGBT+ employees feel comfortable being out at work – indicating that tremendous progress has been made in just a short time – most employers are still not doing all they can to support them and are missing out on the business growth opportunities true LGBT+ inclusion can drive.
New research by PwC and Out Leadership highlights a gap between what high potential LGBT+ employees want from their career and what employers offer. The report – Out to Succeed: Realising the full potential of your LGBT+ talent – is based on an international survey of 231 high-potential LGBT+ employees and 28 corporate leaders from Out Leadership member organisations.
Nearly three-quarters (74%) of the LGBT+ employees surveyed believe that being out has had a positive impact on their career opportunities and advancement, and 61% on their ability to do business and engage with customers.
Yet despite this, a significant proportion (39%) believe their organisation isn't doing enough to encourage LGBT+ diversity in the workplace. And only 35% believe that their company leverages LGBT+ inclusion for business advantage.
Bob Moritz, Global Chairman, PwC, says:"For too many LGBT+ employees, many organisations still feel closeted. This hinders not only the organisations in recruiting and retention, but, more importantly, this hinders the careers of LGBT+ professionals. All of us need to create inclusive environments where LGBT+ talent can feel safe, free to be their true selves, and fully participate in the workplace. A good leader must represent the greater good and inspire others to do the same. Being an active advocate and ally for LGBT+ equality and inclusion is a clear case in point. Leaders can't hide or ignore these issues – this is where we must act, where we must be loud in our support for LGBT+ colleagues."
Career progression and reputation matter
All the LGBT+ employees surveyed said career progression is important to them. Yet, only 29% of the employers surveyed have programmes specifically focused on the retention of LGBT+ talent. And only 12% of LGBT+ employees are aware that such programmes exist within their organisation. In addition, while nearly 60% of employers say they take steps to create a pathway to senior management for LGBT+ people, only 43% of employees believe this is the case. To help LGBT+ talent reach their full potential, organisations need to put the right programmes in place and communicate them widely.
The shortfall in support for LGBT+ talent is further highlighted by how few of the employees have LGBT+ mentors (28%) or LGBT+ sponsors (10%). For people who've traditionally been underrepresented in management or who may lack the confidence to push themselves forward, this kind of active support is especially valuable for their career progression.
But a focus on career progression alone isn't enough to be a magnet for LGBT+ talent. Nearly all (99%) of the LGBT+ employees surveyed cited an organisation's reputation as a fair and equal employer as important when deciding where to work. Surprisingly, 43% of employers don't see this as a prominent factor in their ability to attract LGBT+ talent.
Why LGBT+ inclusion makes business sense
The business case for LGBT+ inclusion comes through loud and clear from the survey. A key benefit includes a stronger brand. 83% of the LGBT+ employees surveyed believe that having an openly supportive focus on LGBT+ has improved their organisation's place in the market by being recognised as an inclusive employer. Almost all (96%) the 28 employers surveyed agree.
Around two-thirds (67%) of employees believe that having a supportive focus on LGBT+ has given their organisation a better understanding of customers' wants and needs by better matching their diversity and life experiences. Employers agree even more strongly, with 89% believing that a supportive LGBT+ focus has enabled them to gain a better understanding of customer demands.
Todd Sears, Founder and Principal, Out Leadership, says:"'Out to Succeed' demonstrates that the investment global business has made in the development of the next generation of LGBT+ talent is already paying off, and that further investment is warranted. Just over 60% of LGBT+ employees surveyed say that being openly LGBT+ has been an asset in their field, representing an enormous sea change from 'The Power of Out 2.0,' the study we released with the Center for Talent Innovation just 5 years ago. At that time, we reported that just 9% of LGBT+ women and 17%+ of LGBT+ men thought their orientation was an asset. The game has changed, but many companies are still missing out on significant opportunities to drive business through inclusion."
By actively focusing on LGBT+ inclusion, organisations can reap the following benefits:
Access to a huge market: The global spending power of LGBT+ consumers estimated to be more than $5 trillion a year. Even bigger is what Out Leadership calls the 'Ally Marketplace', those consumers who identify as allies to the LGBT+ community, which could reach 8-10 times the size of the LGBT+ market.
Brand influencer: 78% of LGBT+ people and their friends, family and relatives would switch to brands that are known to be LGBT+ friendly. Here again, allies are an important and influential component.
Equality attracts talent: More than 80% of LGBT+ and non-LGBT+ millennials (people born between 1980 and 1995) say that an employer's policy on diversity, LGBT+ equality and workforce inclusion is an important factor when deciding whether to work for them.
Boost to share performance: A number of companies have created portfolios to invest in LGBT+ friendly companies, showing that overall such companies outperform the market. The Workplace Equality Index which measures the share performance of corporations that support fairness and equality for LGBT+ employees, outperformed the S&P 500 Index return from in the ten years up to 2016.
Five ways forward
The report sets out five areas organisations should focus on to support LGBT+ equality:
Set the right tone from the top and engage CEOs
Create clear pathways for career progression
Stand up and advocate for equality
Build and empower ally networks
Create inclusive communications
To download the report, visit www.pwc.com/talent
Despite increasing trade tensions business confidence in Asia Pacific remains high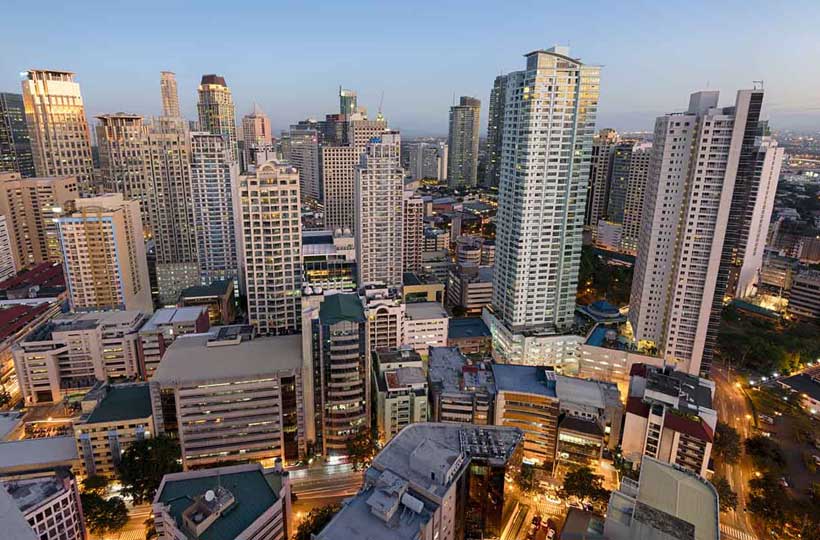 Business leaders across Asia Pacific remain confident that their companies revenues will grow over the next 12 months despite increasing trade frictions.
In its latest survey of 1189 business leaders across the 21 Asia-Pacific Economic Cooperation (APEC) economies, PwC found that 35% were very confident of revenue growth, down slightly from 37% a year ago, while a net 51% plan to increase investments over the next year.
PwC carried out the survey in the lead up to the APEC CEO Summit which takes place this week in Port Moresby, the capital of Papua New Guinea.
Business leaders in the United States and Thailand were among the most confident, with 57% and 56% 'very confident' of revenue growth while respondents in China and Mexico – two of the largest trading partners with the US – showed below average confidence.
Following the imposition of further tariffs between the US and China in September, a second survey of 100 business leaders in the US showed a majority (69%) expect a positive impact on their revenues from tariffs and only 27% expect a negative impact from tariffs on company costs.
In addition to being positive on revenue growth, a net 51% of business leaders are planning to raise levels of investment, up from 43% two years ago. The biggest winners across APEC for foreign investment will be Vietnam, China, The US, Australia and Thailand, with Australia entering the top five investment destinations as a new entry among respondents, and Indonesia dropping out of the top five this year.
Business leaders are also looking beyond the largest markets for future investment targets. When asked which APEC economy (beyond the US and China) has the right conditions to spark the next fast-growing 'unicorn' start up, Singapore and Japan top the list.
"While business leaders do not like uncertainty in any aspect of business, let alone flows of trade, they are learning to adapt to the new reality and finding ways to grow and thrive," said Raymund Chao, Chairman of PwC, China. "While around a fifth of the business leaders we spoke to had experienced new barriers to trade this year the number of CEOs who are seeing new opportunities coming out of the new trade arrangements has doubled over last year.
"While there are winners and losers in any trade war, our research clearly shows that businesses are uncovering new paths to growth".
The market for employment is also looking positive with 56% of business leaders creating more jobs and only 9% actively reducing headcount as a direct impact of technology on their workforce.
However, the right talent is not always readily available with 34% of business leaders struggling to find the people that they need with the right skills and experience. The gap is felt acutely across science, technology, engineering and maths (STEM) skills with 65% of business leaders stating that their governments need to do more to train STEM professionals and only 14% feeling their government is doing enough in this area.
This sentiment is also reflected when business leaders were asked what could be done to make growth more inclusive for more people across APEC. The number one factor that business leaders identified was expanded access to high-quality education at all levels followed by improved transport.
"The issues of training and education are very clearly on the top of the agenda for business leaders in APEC, giving a clear message to heads of state as they meet this week in Port Moresby about what more help could be done for business to secure long term success," said Raymund Chao.
APEC business leaders are also very well aware of the need to invest more in becoming digital. With the internet economy projected to reach over US$200 billion in Southeast Asia alone by 2025, the top investment priority for business leaders is digital customer interactions closely followed by digital skills for their workforce.
Business leaders also know they need to do more when it comes to being digital. Only 15% of business leaders describe their use of Artificial Intelligence (AI) as highly competitive while 33% are not making use of AI at all. Those companies that describe themselves as highly competitive at AI are clear what they need to do to build on their perceived lead: increase investments, build more capability in AI and invest in local start-ups.
But while technology can provide part of the answer to sustainable growth, it is also presenting challenges in the new trade environment with moving data across borders identified as the area where businesses have experienced the biggest increase in new barriers in the last year – 20% – up from 15% in 2017.
"As APEC's businesses become more digital and embrace new technologies such as AI, data flows will increasingly become the fuel that will drive global trade. Dealing with concerns about increased barriers to data flow will remain a priority for business for some time," added Raymund Chao.
Oil Market Report: Heeding the warnings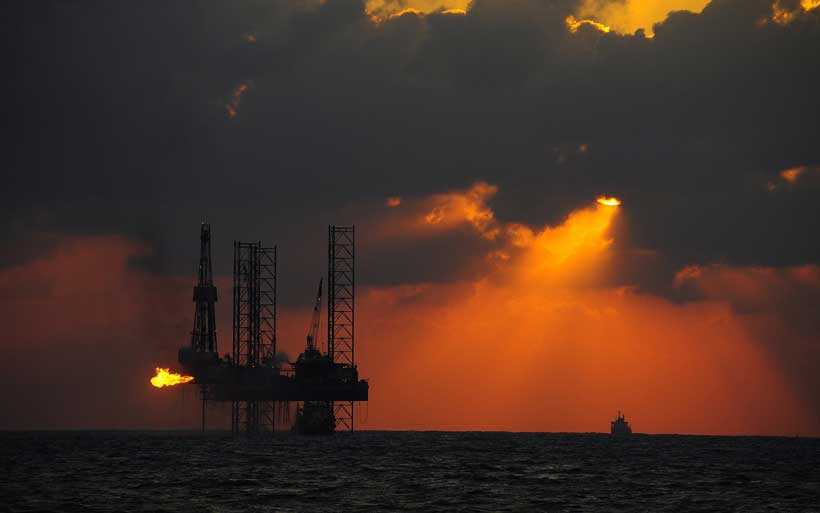 In last month's Report, we noted that since the middle of the year oil supply had increased sharply, with gains in the Middle East, Russia and the United States more than compensating for falls in production in Iran, Venezuela and elsewhere. New data show that the pace has accelerated, and this higher output, in combination with Iranian sanctions waivers issued by the US and steady demand growth, implies a stock build in 4Q18 of 0.7 mb/d. Already, OECD stocks have increased for four months in a row, with products back above the five-year average. In 1H19, based on our outlook for non-OPEC production and global demand, and assuming flat OPEC production (i.e. losses from Iran/Venezuela are offset by others), the implied stock build is currently 2 mb/d.
In the August edition of this Report we described the replacement of Iranian and Venezuelan barrels as "challenging", and that there was a danger of prices rising too high too fast. Producers have heeded the warnings and more than met the challenge and today, the Big Three, Russia, Saudi Arabia and the United States, all see output at record levels. Total non-OPEC production in August, the latest month for which we have consolidated data, was 3.5 mb/d higher than a year ago, with the United States contributing an extraordinary 3.0 mb/d. Russia's crude output has hit a new record of 11.4 mb/d, with companies suggesting that they could produce even more.
In early October, the price of Brent crude oil reached a four-year high above $86/bbl, reflecting the legitimate fears of market tightness. In our view, this was a dangerous "red zone" and it justified calls for producers to raise output. Today, the price has fallen to a more reasonable level close to $70/bbl, well below where it was in May before the US announced its change of policy on Iran. Lower prices are clearly a benefit to consumers, especially hard-pressed ones in developing countries that are suffering from the additional handicap of weak national currencies. For now, forecasts of oil demand growth remain solid with an increase of 1.3 mb/d this year and an increase to 1.4 mb/d in 2019, even though the macro-economic outlook is uncertain.
We should also recognise the interests of the producers. For many countries, even though their output might have increased, prices falling too far are unwelcome. Ministers from the Vienna Agreement countries will meet in early December, but we have already seen suggestions from leading producers that supply could be cut soon if customers, seeing ample supply, rising stocks, and slumping refining margins, request lower volumes.
Although the oil market appears to be more relaxed than it was a few weeks ago, and there might be a sense of "mission accomplished" that producers have met the challenge of replacing lost barrels, such is the volatility of events that rising stocks should be welcomed as a form of insurance, rather than a threat. The United States remains committed to reducing Iranian oil exports to zero from the 1.8 mb/d seen today; there are concerns as to the stability of production in Libya, Nigeria and Venezuela; and the tanker collision last week in Norwegian waters, although modest in impact, is another reminder of the vulnerability of the system to accidents.
The response to the call by the IEA and others to increase production is a reminder that the oil industry works best when it works together. Regular contacts between key players are essential in creating understanding, and even though oil diplomacy has succeeded so far this year, it needs to be maintained to ensure market stability.
Organisations are not doing enough to prepare for the future of work
While the majority of businesses recognise which capabilities are important for their future success, many are failing to take the actions needed today to build or even introduce them into their organisations. These actions include using data analytics to make workforce decisions and creating a compelling work experience for employees.
This gap will put them at risk in the future when it comes to attracting, developing and retaining the talent they need to succeed.
These are some of the key findings of PwC's latest Future of Work report, produced in collaboration with Lynda Gratton, Professor of Management Practice at London Business School. The report is based on a survey of 1,246 business and HR leaders from 79 countries. It focuses on 45 capabilities and identifies where organisations are most 'at risk' by looking at the number of respondents who say a capability is important to the future of their business but indicate that they're are not yet taking action.
Carol Stubbings, Joint Global Leader, People and Organisation, PwC UK, says:"Technology and trends such as rising life expectancy, social and environmental pressures and the gig economy are transforming the world of work. Companies that understand and act on these workforce changes now will be the ones that thrive in the future."
The untapped potential of data and analytics
The survey finds that companies are struggling to use data and advanced analytics to make better decisions about the workforce. The top three 'at risk' capabilities all relate to workforce analytics and their use in improving the working environment and people's behaviours.
Although more than 60% of respondents say using data analytics in workforce decisions is important, only 27% actually use it. In addition, only 38% use data analytics to predict and monitor skills gaps in the workforce, while just 31% use sophisticated workforce planning and predictive analytics and only 28% use data analytics to help limit bias in hiring and to craft incentives tailored to individuals.
Participants in North America report stronger progress than their counterparts in other parts of the world, especially Asia and Western Europe. Almost all industries are finding it difficult to make headway with data and analytics. The exception is health where data is used in skills identification and tackling biases in hiring and reward.
Bhushan Sethi, Joint Global Leader, People and Organisation, PwC US, says:"Companies are increasingly pursuing data-driven talent decisions, whether it's to anticipate and remediate skills gaps, eliminate bias in hiring or performance and rewards decisions, or leverage business scenario planning to ultimately determine the workforce mix.
"The survey findings highlight the need for organisations to invest in digital tools to drive people decisions. We see this as a 'no regrets' move in preparing for the future. But this requires the baseline data to be accurate, and the challenge today is that jobs don't reflect what people do. Many companies don't have accurate data on who does what and where, and few have an inventory of their people's skills for development purposes. This is where using data and analytics can make a real difference."
Creating the right people experience is vital
Six of the top ten 'at risk' capabilities relate to the people experience. One area organisations can do more is around managing workloads. While 76% of respondents believe this is important, only 50% say they are doing something about it – making this the #6 'at risk' capability globally. This is particularly an issue in the Middle East and North America where it tops the list, and Asia where it ranks #3. It is much less of a risk in Western Europe (11th).
Many people work in extremely demanding work cultures. While the corporate response in recent years has been to provide company wellness initiatives, sustainable change will only occur if work itself is redesigned so that it delivers vitality and an environment conducive to maintaining productive energy levels.
Organisations should also focus on easing concerns around the future of work. Carol Stubbings comments:"With all the talk about artificial intelligence, automation and robots taking jobs, many people are anxious and forming their own narrative around the future of work. Organisations should take the lead and own the story, by creating and communicating a strong narrative that covers what the future of work means for the company and its people, and how they will be more transparent around plans and decisions based on purpose."
Some of the other 'at risk' capabilities that relate to the people experience include:
Adaptability and agility: while 78% of respondents believe that developing adaptability and agility in their workers is important, just 52% say their talent practices are designed to nurture this. This will be increasingly important as workers will need to adapt to and thrive through change.
Intrapreneurship: Only 56% of respondents say they have avenues present for employees to offer innovative ideas and support them in turning these ideas into action. Organisations that fail to create opportunities for their 'intrapreneurs' risk losing innovative team members and their ideas.
Autonomy: Providing autonomy over where and when people work is increasingly important in attracting and retaining talent. While 70% of respondents believe this is important, only 45% currently give their employees a high degree of autonomy.
The report warns organisations need to be mindful of unintended consequences. Bhushan Sethi explains:"Organisations must think carefully about the impact of initiatives such as encouraging off-site working. In some cases, this can result in employees feeling they need to be on call 24/7 to prove themselves. There can also be a fine line between autonomy and isolation. Getting this wrong will sap vitality and social resilience. At the same time, too much surveillance can erode autonomy and trust."
Missing out on good ideas and flexible talent
The way people work and their relationships with organisations are becoming more fluid. The numbers of contractors, freelancers and portfolio workers are on the rise, and more and more partnerships between large organisations and smaller start-ups are providing ready access to innovation and talent on demand.
Identifying where and how to engage this flexible talent will become increasingly important for organisations, yet few are prepared for this shift. Only 8% of respondents strongly agree their organisations are able to engage easily with this valuable resource as and when they are needed. In addition, 58% of respondents say they have no capability to use open innovation and crowdsourced ideas and only 9% agree strongly that they can do this.
It's clear that organisations need to do more to take advantage of the ideas and skills from the wider market – not just from their traditional employee base.
Other key findings from PwC's Workforce of the Future report include:
HR leaders are more comfortable about their efforts to prepare the workforce of the future compared to non-HR leaders. In 42 of the 45 capabilities, a higher percentage of business leaders than HR saw their organisation at risk.
HR's ability to navigate the technology landscape is a top 'at risk' capability for organisations.  But HR and other leaders don't see it the same way: 41% of HR Leaders are confident that their HR departments are up to speed in this area, but only a quarter of business leaders agree.
The good news is that the capabilities that respondents rate as the most important are the ones where they are taking the most action. There is no overlap between the top ten 'at risk' capabilities and the top ten considered extremely high in importance.