Why does India want more presence in Afghanistan?
The enemy of an enemy is always a friend. In our field of study this can be termed as a strategic partner or an ally. That is the sort of relationship India is trying to build with Afghanistan. Our next door neighbor in the West is India's dream 'backdoor entrance' into Pakistan. How ideal would it be for the Indians to manipulate the Afghan-Pakistan situation to their favor by buying the Afghan loyalty and using it against their one true enemy. However, unfortunately for India, we do not live in Narnia and things are not as magically easy as they would want them to be. The situation might seem to be in favor of the Indians at present since they have managed to build cordial relations with Afghanistan but it can't be understated that an Afghanistan minus Pakistan is not possible.
Let's take a step back and discuss things objectively. There is no doubt about the fact that there is only one thing common amongst the otherwise divided Afghan government and that is their blame for Pakistan. They blame us for their problems. These allegations are obviously baseless but that is something to be discussed in another debate. Right now the aspect that needs to be focused on is that the Indians have no brotherly affiliation or cultural proximity with the Afghans unlike Pakistan. They are merely trying to use their land as a playground for their massacre intended for Pakistan. Undoubtedly they are smart about it as we all know strategic planning with a hint of negativity is a part of India's skill set and they feel no shame in using it anywhere and everywhere. Their $200 million aid to be spread over the future five years is not a step to help Afghanistan stand up on its own feet in terms of education, infrastructure, health and other aspects of a state. This is actually their attempt to have a more dependent state that runs to India in all times of need. One can simply not ignore the wish of their Godfather and the Afghani's will be no exception.
They blame Pakistan for using their land in war to gain favors from the Americans but the question is that why love India when that is exactly what they are doing as well? India is only strengthening Afghanistan up to the extent where it is stable enough to be used and manipulated against Pakistan. Yes they are investing in their institutions in the present scenario but that is only so that they can reap what they sow in the past. There is one single reason why India wants more presence in Afghanistan, to threaten Pakistan from both sides when the time comes. It seems like all of India's military and conventional strategies seem to be revolving around Pakistan's lack of strategic depth. Their self-declared victory bound Cold Start Doctrine and their other regional pursuits like this venture in Afghanistan all revolves around the single advantage they have and that is Pakistan's narrow territory. What they don't realize is that this can and will be used in our favor as well when the time demands it.
However, despite India's wishes and hopes there are some important factors that cannot be avoided when talking about the Pak-Indo-Afghan triangle. One of the major factor here is the ethnic, cultural and religious similarities that Afghanistan and Pakistan share. The Pashtun element between the two states is very strong and although India tries its ultimate best to maneuver this situation and highlight the aspect in negative light to create a rift between the two states and their people, this is not an easy goal to achieve. Pakistan and Afghanistan go long back and where it must be admitted that there is a certain degree of bitter taste and skepticism between the two states but that is something that can be solved through dialogue and other diplomatic channels. Given all of that the only hurdle or might we say the only force stopping this from happening is the neighbor next door with rapidly growing hegemonic ambitions. They are willing to compromise the security and stability of the region to achieve their selfish desires and this is the only reason why they want more presence in Afghanistan.
Pakistan should 'Speak Softly and Carry a Big Stick' in response to India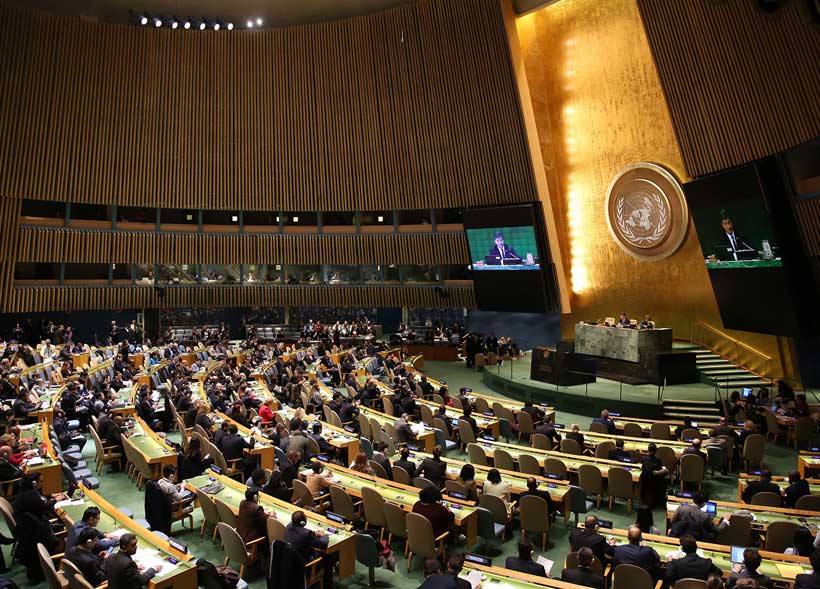 With the 73rd United Nations General Assembly currently underway, tensions in South Asia once again seem to be building up to yet another verbal battle between the delegations from Pakistan and India. As the Pakistani Foreign Minister and his Indian counter-part both arrive in New York, the mood between both sides remains sour owing to the recent cancellation of the proposed meeting that was to be held between the two on the sidelines of this summit. Thus instead of talks, the age-old issues surrounding Kashmir, terrorism and cross border violations are once again expected to take center stage in both Ministers' speeches to the General Assembly.
However, it is worth noting that despite the appearance of escalating tensions, Pakistan is in a much better position diplomatically in light of the recent steps taken by key officials in India. These include the Indian Army Chief's sudden sabre-rattling over the weekend, coupled with the confusion and inconsistency in the contradictory statements issued by the Indian Foreign Office.
The case of the latter arises from the fact that Pakistan's offer for a bilateral meeting on the sidelines of the UNGA was at first accepted by India. It was then suddenly rescinded within a day, along with a strongly worded statement that not only questioned Pakistan's motives, but accused it of harboring 'Evil Intentions' from which the 'true face of its Prime Minister was revealed.'
Even in the long history of Pak – India tensions, the wording of this official statement marks a fresh departure from established diplomatic norms between the two countries. It harks back to the rhetoric employed by the hard-line Iran regime against the Bush led US Administration. Or the kind of statements made by the North Korean leadership as part of its carefully crafted narrative of defiance and belligerence to the world status quo. Both present examples of where international sentiment went against such fiery rhetoric as opposed to supporting it.
Coming from India however, the statements made by its army chief as well as its external affairs spokesperson appear at best as an over-reaction. At their worst, they come off as a grave miscalculation that has in fact played right into the narrative being posited by Pakistan. This narrative is linked directly to the unabashed and hard-line approach taken by the Modi government, in placating its vast political base of far right nationalists. Pakistan has long accused the Indian government of pushing forth an anti-Muslim and anti-Pakistan agenda, harking back to the days of Mr. Modi's stint as the Chief Minister of Gujarat. The rise of religious intolerance and widespread political divisiveness in India are often cited as a direct result of Mr. Modi's inability to promote peace and diversity within the region.
Based on the above, the recent cancellation of talks between the two countries' Foreign Ministers is thus widely perceived to have been carried out within this same context. Especially with the Indian elections looming just ahead, many have pointed out that escalating tensions against Pakistan would greatly help in diverting the Indian electorate's attention away from domestic issues. Channeling such anti-Pakistan sentiments, the incumbent government can thus position itself as the only credible deterrent to the bogeyman that Pakistan is being made out to be; In effect, uniting a fractured and divisive polity against an age-old historic enemy.
Considering how India has often accused Pakistan's foreign policy of being made hostage to Civil-Military tensions and more or less defined by hawkish generals; it is extremely ironic to see how India's own foreign policy is here being made hostage to local communal and political tensions amongst its own populace. While Mr. Modi may perhaps achieve some semblance of a political victory domestically, one wonders whether it is worth India losing its credibility as a key regional power internationally.
Based on this scenario Pakistan here has a unique opportunity in claiming the moral as well as diplomatic high ground by merely exercising restraint. Instead of playing into the bellicose rhetoric and being goaded in to a tactical misadventure, Pakistan should continue to push for talks emphasizing the need for peace and restraint. This should be done in spite of the inherent weaknesses on display within the Indian government and military.
Therefore, drawing on the century old dictum espoused by visionary US President, Theodore Roosevelt, Pakistan would do well to "Speak softly and carry a Big Stick, "in response to the increasingly bellicose rhetoric being espoused by India. While much has been made of the 'Big Stick' in the form of nuclear deterrence on the international stage, it is the diplomatic finesse required in 'Speaking Softly' that is to give Pakistan the edge within the current debates unfolding at the UNGA.
Prospect of peace process between India and Pakistan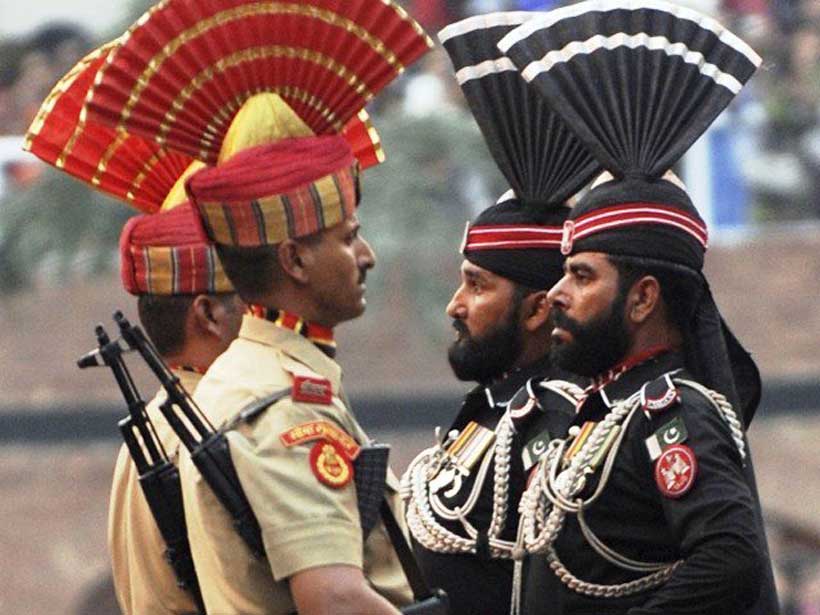 The Sovereign States frame their foreign policy to set political goals that enable them to interact with the other countries of the world to promote their national interest, national security and enhance national power. The Government of Pakistan along with other challenges is focusing to formulate a vigorous foreign policy. It is a Herculean task but they are motivated to set the foreign policy preferences.  It has adopted an approach of conflict resolution to review their relations with not only with Eastern and Western neighbors but also with Muslims world and Great powers.
It is foremost goal of Pakistan not to confront any country but there would be no compromise on its national interests and national security. However, the incumbents at the helm of affairs are taking significant steps towards improving Pakistan's relations with the neighboring and significant geopolitical countries like China, Iran, Saudi Arabia, India, and Afghanistan.
Pakistan is well aware of the fact that the improvement in relations with neighbors would reduce hostility in the region which would benefit not only Pakistan but also bring prosperity to the region. Pakistan is on the track of bringing peaceful relations with India and Afghanistan as peace in neighbors is peace in the Regions.
The international system is moving towards multipolarity. So, it is in the strategic interest of every state to develop good relations with countries to avail new opportunities and counter all the challenges for economic prosperity, regionally and globally, both at the bilateral and multilateral levels.
South Asia has significant Geo strategic importance in the world politics.  The sea lanes in the Indian Ocean are considered among the most strategically important in the world which makes South Asia more important region for trade and global security. Pakistan Government took a big diplomatic step to initiate the Peace Process. The vision of Peace Initiative is to develop cordial relations on equal footings to improve trade and commercial ties. Such diplomatic move is beneficial for both countries and can reduce poverty and economics crises. With such positive proposals, Pakistan realized to avail the international platform of 72th Sessions of United States General Assembly to engage with India for regional connectivity and prosperity.
Keeping aside all the hurdles imposed by US and India to isolate Pakistan at the regional and international level Pakistan wrote letter to Indian counterpart.  The hurdles executed by US and India are as they have placed Pakistan in Financial Action Task Force (FATF) by the global financial watchdog and the United States has frozen aid to Pakistan for the country's alleged failure to take serious steps in fighting terrorism and extremism. And on top of all that, Pakistan's relations with neighboring Afghanistan are once again returning to the usual blame-game by Afghan Government due to India propaganda and subversion.
Unfortunately, on 22 September India rejected the step of peace initiative taken by Pakistan government arrogantly by making an excuse of the issuance of stamps of Kashmiri freedom fighters. Although the stamps were issued on July 24, a day before the general elections were held, the issue was raised by Indian media within 24 hours after New Delhi agreed to the meeting.
Actually, it is in the Strategic interest of India to cancel the talks for their domestic political advantage. The reality is that India did not want to engage with Pakistan and to hide its intentions by using old tactics of blame game and fake propaganda. Ridiculously, they criticize Pakistan intentions as "the evil agenda of Pakistan" and nullified the importance of dialogue.  It disappointed Pakistan as the resumption of the peace dialogue is the need of time.
India wants its supremacy in the region by suppressing and isolating Pakistan but Pakistan new government diplomatic tactful moves of improving ties with neighboring Afghanistan and Iran and revive strategic ties with China, Saudi Arabia, and UAE annoys them. They cannot perceive Pakistan growing and flourishing economically. They try to use the political card of "military adventure" on Pakistan but Pakistanis have warned that any misadventure may turn into a disaster. Pakistan will not bear it.
In South Asia, India and Pakistan are Nuclear power states and it put more responsibility on both states to make strategies that will keep safe the interests of the entire region.  The role of rational decision makers who can act pragmatically in the time of crises and conflict without any pressures is like heart line. In that context when we analyse the current situation, the attitude of Indian media, the public pressure is so severe and their domestic politics instigates decision makers to bend and issued harsh irrational statements. Such an attitude is not only against diplomatic norms but also interrupts the conditions of deterrence equation which build stability between nuclear adversaries. Military adventurism is a dangerous step which can cross the threshold and the result would be drastic.
Pakistan Government use the international platform to draw the attention of world about Indian human rights violations against and oppression of the people of India-held Kashmir along with Indian stubbornness in Peace talks with Pakistan. Foreign Minister Shah Mehmood Qureshi stated at 72th UNGA forum that Pakistan's principled position of being open to dialogue and firmly believes that it's the only way forward to ensure regional peace and stability. Globally it should be noted that India aggressive policies did not want peace and despite Indian belligerence, Pakistan always makes efforts for peace and stability of the entire region.  India has once again wasted a serious opportunity to change the dynamics of the bilateral relationship and has unleashed the hate among the rivalries. It is high time both the countries should realize that the only way forward is regional connectivity through amicable ways as their region is becoming the centre of world economics.
China's narrative in South Asia
Recently, China's consular general in Kolkata, Ma Zhanwu, while speaking at a function, proposed a bullet train connecting Kunming (Yunnan Province) with Kolkata, the capital of India's Eastern state of West Bengal. Said the Diplomat:
'With joint efforts of India and China, a high-speed rail link could be established between the two cities,'
It would be pertinent to point out, that the proposal for a bullet train connecting Kunming had been discussed earlier at the Greater Mekong Sub region meet in 2015. Enhancing connectivity between India and China through the Kolkata- Kunming multi modal corridor/Bangladesh China India Myanmar Economic Corridor (BCIMEC) (which covers a distance of 2,800 kilometres) has been under discussion for over 2 decades, through the track two K2K (Kolkata-Kunming dialogue). During Former PM Dr Manmohan Singh's China visit in October 2013, sister city relations were established between Kunming and Kolkata.
In recent years, China has been pro-actively reaching out to West Bengal Chief Minister Mamata Banerjee, and has invited her to visit on repeated occasions, though she has been unable to visit (she was all set to visit in June 2018, but her trip was cancelled at the last moment ). Apart from this, a number of Chinese investors have expressed interest in investing in West Bengal and even attended the Bengal Global Business Summit 2018.
Given the increasing emphasis on connectivity with South East Asia, through India's North East (one of the key aims of the 'Act East Policy) it was believed, that BCIM Corridor would tie in neatly with India's vision for connectivity.
Tensions between India and China, as a result of Doklam, and the insistence of China to include BCIM in BRI, at least for the time being, New Delhi's interest has waned in the project. The Rohingya crisis, and tensions between Bangladesh and Myanmar are also a major impediment to the project.
The China-Myanmar Economic Corridor: Why New Delhi should pay close attention
While a high speed train is an ambitious project, New Delhi can not be closed to the BCIM and should pay close attention to the China-Myanmar Economic Corridor (the MOU for this project was signed on September 9, 2018).  While this project has been under discussion for some time, there have been numerous debates with regard to the economic implications for Myanmar (the Kyaukphyu Deep Sea Port project as well as Special Economic Zone have been contentious). The increasing debate on the issue of 'debt trap diplomacy' has only increased apprehensions within sections of the government, who have voiced their concern (the stake of Chinese conglomerate, CITIC in the deep sea port, has been reduced from 85 percent to 70 percent, due to domestic pressures). Myanmar has also made it clear, that it would not like to depend only on Chinese investments, and the MOU categorically states, that  third party investments from Japan, South Korea and Thailand in CMEC projects. Interestingly, an article on CMEC in Chinese media acknowledges some of the apprehensions vis-à-vis CMEC, and also bats for closer cooperation between China and other Asian as well as western countries.
Interestingly, the proposal for the bullet train connecting Kolkata-Kunming came days after the agreement had been signed between China and Myanmar. China would like to extend this corridor till India (while speaking about rail connectivity between Kunming and Kolkata, the Chinese diplomat also spoke about an industrial cluster along the route)
How should New Delhi play it
While New Delhi's objections to the BRI are valid, it does need to shed blinkers. It is free not to participate in those components of the project, with which it is not comfortable. There are projects like BCIM, where it can easily find common ground with China. This will give a boost to India's infrastructure in Eastern and North Eastern India, as well as complement it's Act East Policy. If third countries are allowed to invest in CMEC, Indian companies should explore opportunities, this will enhance their presence in Myanmar, while also bolstering the 'Act East Policy'.
China's narrative in South Asia
Post the Wuhan Summit, there has been a clear change of narrative from the Chinese side. China has expressed its keenness to work jointly with India in Afghanistan – in capacity building projects. This was unthinkable a few years ago.
China's burgeoning economic relationship with Nepal has sent alarm signals in New Delhi. China's decision to give access to it's ports (Tianjin, Shenzhen, Lianyungang and Zhanjiang) raised the hackles in New Delhi. Pragmatists realize that New Delhi can not dictate Nepal's ties with China, and the fact that Kathmandu would like to benefit economically from it's ties with both China and India.
Interestingly, China has been urging Nepal to strengthen economic ties with India. During his visit to Beijing, PM Oli, made an unequivocal pitch for strong ties between Kathmandu and New Delhi, as well as Kathmandu and Beijing. He stated, that the economic progress of both countries, was an opportunity for Nepal, and stated that Nepal wanted to emerge as a bridge between both countries, and would not like to get embedded in zero sum geo-political games. Former PM Prachanda, during his visit to India, also referred to the need for close ties with both India and China.
India should also keep in mind a few other points.
While many in New Delhi are pointing to Mahathir's stand against Chinese projects, it is important to keep in mind, that the Malaysian PM has scrapped a few projects, and yet reiterated the relevance of the China-Malaysia relationship (there is need for nuance). Second, it is one thing to point out the shortcomings of the BRI project, but India needs to prove its own track record in big ticket connectivity projects (New Delhi has been extremely sow when it comes to the implementation of connectivity projects within the neighbourhood). Third, there are areas where India is already working with China, so rigidity and paranoia, do not make much sense. If even Japan is willing to participate in certain projects of BRI, there is absolutely no reason, why India should at least be open to elements of the project. It is also important to look at connectivity from an economic dimension and not a narrow security prism as large sections of India's strategic community do. Finally, New Delhi can not put all its eggs in the American basket. While India's strategic relationship with the US has witnessed an improvement, and Washington has repeatedly spoken about the need for greater connectivity within the 'Indo-Pacific', US is not likely to invest significantly in economic connectivity projects. India thus can not be totally dismissive of China led connectivity initiatives.
While New Delhi needs to exhibit pragmatism, Beijing on its part needs to address the concerns of India, and other countries, with regard to the BRI. Perhaps Malaysian PM Mahathir Mohammad's straight talk may have forced a rethink.