Rising Power of India's influence on China in regional politics
Ancient civilizations, India and China have remained in close proximity since millennia. The relationship between these two states has been moving like a pendulum i.e. they swing irregularly from the stage of conflict to mutual cooperation. During past years countries in Asia whether on continental landmass or island off the Asian mainland have been influenced or affected by one or both the countries i.e. China or India at some stage.
Geography is one of the important factor considered in International anarchic system which if used advantageously by the states can be considered constructive in acquiring the status of key factor in International system because by increasing alliances and adopting military capabilities and strategies a state has the possibility to grow its relative power and influence in the system. Geopolitics plays very important role in India's quest to emerge as a regional and global power, according to realism, it could be used by a state to increase its diplomatic relations and seek more power in an anarchic system. Realism also suggests that the primary goal which each state have is its survival and this geopolitical climate provides a state to achieve survival, power and relative advantage over neighboring states. The position in which India is located in the region of South Asia is between two nuclearized states and its relation with these states is key for its survival and maximizing power in regional politics. The twenty-first century has however witnessed that India is acquiring the status of rising power and it is formulating its foreign policy in such a way to meet the International as well as regional challenges. By looking at the traditional policy which India has focused on during past decades that was of non-alignment i.e. Alignments were avoided by India. But for now, it has expanded its strategic vision and acquired the policy of poly- alignment, i.e. instead of avoiding its alliance with other states it now seeks to get itself aligned with some or each state. This shift from non-alignment to poly-alignment could, however, have a deep impact on China in the regional politics.
India, however, is also trying to increase its economic power in order to counter China so as to gain the status of the dominant hegemonic power of South Asia. As a state develops itself economically or militarily it could also increase its power. In an International system, power is an important factor because if a state acquires power then according to realism it can ensure its survivability in an International system as power could be defined as the ability of a state to influence others to do what they would not have otherwise. It has been observed that Prime Minister Narendra Modi is doing continuous efforts to increase India's economic power. This would get it in a position for competing economically with other states especially China. Some scholars also suggest that GDP is an important factor which signifies the power that state possess. The economic strength can be seen through GDP and it could also reveal that how wealth could be utilized i.e. by building up military and technological capabilities by a state to gain its influence. Similarly, it could be seen that this economic power can be utilized by India to influence China though China is regarded as the biggest economy but it could also be analyzed that India could surpass China because it is the fastest growing economy in recent years. By seeing the GDP rate of India during years 2016-2017 and comparing it with China it could be seen that it has increased efficiently, it has grown approximately 7.6% whereas China lags to 6.7%. So GDP is important factor for understanding of regional competitiveness and relative power between states, because it could be observed that when China began to expand economic power much attention was given to it and it was able to influence others states through its power now similar approach is being used by India to influence China as well to get itself the status of emerging power by expanding its economic and military power.
As a rising power alongside China, India nevertheless is seeking to increase its capabilities whether naval, air force or missile. In pursuit of the status of regional rising power India has been involved in increasing its defense budget and it orders for fighter jets, naval frigates, and artillery. It has been observed that it is the largest importer of arms since 2010. India's military with the passage of time is gradually improving against China. China in the region of South Asia's traditional strategy did not pay much attention towards the competition between India and Pakistan due to presence of nuclear weapons, but in recent years India has started to modernize its capabilities of nuclear weapons i.e. the development of long-range ballistic missiles, the development of multiple independently targetable re-entry vehicles (or MIRVs) on ballistic missiles, submarine-based nuclear weapons, missile defense systems, and outer space capabilities which had however made a fearful situation for China to narrow down the nuclear gap between them and China however is also influenced that this development may give rise to instability in the region. India's navy has also been modernized and it has acquired the position of 5th largest navy since 2009 and 4th largest Air force and it has also been estimated that this position might get better till 2022, because the Indian ocean region has been seen as the important factor for Sino-India competition as China's presence is increasing in Indian Ocean it is creating greater tensions for India so it has been argued that India is involved in nuclearization of Indian Ocean in order to have an impact on China and contain its influence as both states are dependent on Indian Oceans for their energy resources that are transported via it. These all factors collectively can put India in a position where it can influence China in regional politics as well as over Tibet issue. India can also change its policy towards China accordingly and it can use realist policy and coerce China to side with her rather than her traditional rivals, to maximize its power and gain more dominancy in the region.
Post-UNGA: Kashmir is somewhere between abyss and fear
Hailed as a hero for calling out New Delhi's draconian measures in occupied Kashmir, Imran Khan warned the world of a "bloodbath" once India lifts its lockdown of Jammu and Kashmir. He persuaded global leaders to denounce the brutalities and human rights violations unleashed on Kashmiris ever since the disruption of the decades old status quo, which had been granted by the symbolic autonomy of Articles 370 and 35(A) within the Indian constitution. The constitutional coup d état ensures the alienation of Kashmiris in IOK beyond the point of redemption with massive spillover effects across the LOC. Pakistan is home to 4,045,366 self-governed and independent Kashmiris as per the 2017 census, who are desired of more than a political and diplomatic support for their brothers in IOK. India and Pakistan have already fought three wars on the Kashmir issue.
Focusing on the brazen denial of core human values, Imran Khan prognosticated a more radicalized world as the scourge of radicalism finds more fodder in a discriminated society. If climate change is ignored, the clichés of religious affiliation continues and the inherent right of self-determination remains disregarded, violent reaction is inevitable. He said, "we all know that marginalisation leads to radicalization"… "No one did research that before 9-11, the majority of suicide bombers in the world were Tamil Tigers. They were Hindus", but Hindus rightly escaped the blame since belief and religion has nothing to do with desperation.
Imran Khan talked more like Gandhi than the nation of Gandhi itself. He reminded the world of the reincarnation of the progrom and racial ridden medieval periods when religion and state were inseparable .It has reshaped and now resides more in inter-state relations while negatively stirring regional cooperation and globalization. Already enwrapped in a world of deprivation, the fifth largest population of South Asia is fearfully seen at the brink of a nuclear war with there being very few options left for a seven times smaller nuclear state of Pakistan, which has been already driven to the wall. The speech was well received and touched a chord with many Kashmiris reeling under the unprecedented communications blackout and travel restrictions in place since August 5.
"It felt like there is someone to watch our back. It felt that someone is talking for us, that we are not alone", was the feeling commonly displayed. Hundreds of affected Kashmiri stakeholders came out of their homes, shouting slogans in support of Imran Khan and calling for the independence of Kashmir despite the movement restrictions and deployment of additional force by India in Srinagar.A fresh charge sheet has also been filed by the National Investigation Agency (NIA) of India against the chief of Jammu & Kashmir Liberation Front, (JKLF) Yasin Malik, and other leaders including Asiya Andrabi, and Masarat Alam on October 4, 2019.
Conjuring up his dystopian vision, Prime Minister Modi made no mention of the disputed region of Kashmir in his read-out speech at the UN along the lines of diplomatically bureaucratic explanation. He only ticked the fanciful boxes of development, progress, and world peace, annihilation of terrorism and protection of environment. This speech however, was soon followed by a threat from his own government's defence minister calling for the liberation of Pakistani Administered Kashmir as the next step in India's quest for regional dominance.
Moreover, Imran Khan has also expressed his fears in his erstwhile meetings with Donald Trump, Angela Merkel, Emmanuel Macron and Boris Johnson on the sidelines of the General Assembly session. Trump has offered mediation, but only if both Pakistan and India agree. A senior US diplomat for South Asia called for a lowering of rhetoric between India and Pakistan, while saying that Washington hoped to see rapid action by India to lift restrictions it has imposed in Kashmir and the release of detainees there. Similarly, State Councilor and Foreign Minister of China, Wang Yi, in his address to the General Assembly on 27 September stated that,;"The Kashmir issue, a dispute left from the past, should be peacefully and properly addressed in accordance with the UN Charter, Security Council resolutions and bilateral agreements."
Nonetheless, an arrogant denial by India to the support of Pakistan's stance on Kashmir by Turkey and Malaysia is more of an inept understanding of diplomacy and international commitment. India needs to step out of the skeptical comprehension of the role of the UN that was pronounced by Ms. Vidisha Maitra India's Permanent Mission to the UN. The sway of diplomatic terms espoused with preconceived historical interpretations could be misguiding for political leaders. Modi needs to keep his ears close to the ground to save his political future. It is an extensional battle for Kashmiris. No concertina wire can blur the contradiction in his approach to the issue, "when they are in India they say it is an internal issue and when they are on the international forums, they consider it a bilateral issue," said one of the residents of Srinagar. Confusion exacerbates the fear, which consequently becomes a forerunner to terrorism. Same goes for the US whose mediator's role gets paradoxical by Trump's close alliance with Modi in his perusal of Asia-Pacific policy. Though, Imran Khan is perpetually using his political and diplomatic influence proactively, to mobilize both the international community and his own people, the anti-India feeling, the pro-militancy sensitivity and the general sense of despair — is stronger than before in Kashmir.
Kashmir Issue at the UNGA and the Nuclear Discourse
The Kashmir issue has more significance in view of the nuclearization of South Asia as many security experts around the world consider Kashmir a potential 'nuclear flashpoint' between India and Pakistan. The revocation of the special constitutional status of Kashmir by the BJP government on August 5, 2019, also referred to as Jammu and Kashmir Reorganization Act 2019 and the subsequent lockdown in Kashmir has since considerably increased political and diplomatic tensions between India and Pakistan. India's recent moves and actions in Kashmir have once again internationalized the Kashmir dispute. This was evident during the UN General Assembly's 74th Session, where the Kashmir issue remained a crucial agenda item for several countries.
During this year's session prominent leaders of the world condemned Indian brutalities in Kashmir. Turkish President Recep Tayyip Erdoğan criticized the international community for failing to pay attention to the Kashmir conflict and called for dialogue to end this dispute. Malaysian Prime Minister Dr. Mahathir Mohamad said that Kashmir "has been invaded and occupied" by India despite the UN resolution on the issue. Chinese Foreign Minister Wang Yi also discussed the issue and called for a peaceful resolution of the dispute based on the UN Charter and Security Council resolutions. Based on the grave importance of Kashmir as a potential 'nuclear flashpoint' between India and Pakistan, Prime Minister Imran Khan, while addressing the UNGA warned the world community about the dangers of a nuclear war that according to him might break out over Kashmir due to Indian atrocities. The current situation appears to be the most critical time for both the countries and the region as both countries are nuclear-armed.
However, unfortunately, the Indian leaders and media perceived Prime Minister Imran Khan's warning as a nuclear threat and termed it as 'brinkmanship'. Contrary to this perspective, it is worth mentioning here that the Indian leadership itself is involved in negative nuclear signaling and war hysteria against Pakistan in recent months. For instance, the 2019 Indian General Election campaign of Prime Minister Modi was largely based on negative nuclear signaling comprising of several threats referring to the possible use of nuclear weapons against Pakistan. Furthermore, as an apparent shift from India's 'No First Use' (NFU) policy, on August 16, 2019Indian Defence Minister Rajnath Singh, while on a visit to the Pokhran nuclear test site paid tribute to the late former Prime Minister Atal Bihari Vajpayee and asserted that India might review its NFU policy. He stated that a change in future circumstances would likely define the status of India's NFU policy. Since then there is no official denial of this assertion from India which indicates that India might abandon its NFU policy.
Moreover, India's offensive missile development programs and its growing nuclear arsenal which include; hypersonic missiles, ballistic missile defence systems, enhanced space capabilities for intelligence, reconnaissance, and surveillance and the induction of nuclear-powered ballistic-missile-capable submarines clearly indicate that India's nuclear weapons modernization is aimed at continuously enhancing its deterrence framework including its second-strike capabilities vis-à-vis Pakistan. This is also evident from India's military preparations under its more recent doctrines such as the 2017 Joint Doctrine of the Indian Armed Forces (JDIAF) and the 2018 Land Warfare Doctrine (LWD)which are also based upon more proactive offensive strategies and indirect threats of pre-emptive strikes against Pakistan.
As evident from the above-mentioned developments, it seems likely that India aspires to increasingly project itself as a regional hegemon and a potential superpower. The BJP government under Prime Minister Modi inspired by the Hindutva ideology is taking offensive measures under the notions of 'a more Muscular or Modern India' based on strong military preparedness. In such circumstances, Pakistan's threat perception would likely remain increasingly inclined towards its eastern border. Pakistan due to its economic constraints would also likely face considerable difficulties in competing with India toe to toe with respect to its military modernization plans. Pakistan is already punching well above its weight, and nuclear deterrence would be the only way through which Pakistan can maintain a precise balance of power to preserve its security. This could only be carried out by deterring India with the employment of both minimum credible deterrence and full-spectrum deterrence capabilities. This posture clearly asserts that since Pakistan's nuclear weapons are for defensive purposes in principle, they are aimed at deterring India from any and all kinds of aggression.
Hence, at the present India's forceful annexation of occupied Kashmir and the resultant nuclear discourse at the UNGA has further intensified Pakistan-India tensions. Under present circumstances, the situation could easily trigger another politico-military escalation between India and Pakistan. Prime Minister Modi has bet his political reputation on his move to annex the region and his political career is on the line. The same way Pakistan's politico-military establishment is equally unlikely back down from its stance on Kashmir. It would be difficult for both countries to come down from the escalation ladder because politico-military reputations would be at stake at both ends. Consequently, Pakistan might be forced to take action before India's modernization plans get ahead and might respond even sooner.
The nuclear discourse in Prime Minister Imran Khan's speech against the backdrop of the Kashmir crisis at such a high forum like UNGA would likely keep the issue internationalized. The situation demands the UN fulfill its responsibility of ensuring peace and to prevent billions of people from the dangers of a nuclear war. However, Indian blame game, aggressive behavior and offensive nuclear signaling against Pakistan all present a clear warning of nuclear war. It would greatly limit the prospects for international mediation especially by the United Nations whose resolutions on Kashmir clearly provide a right of self-determination to decide Kashmir's future.
1.2 trillion rupees on the move: Modi's greatest piece of purchase yet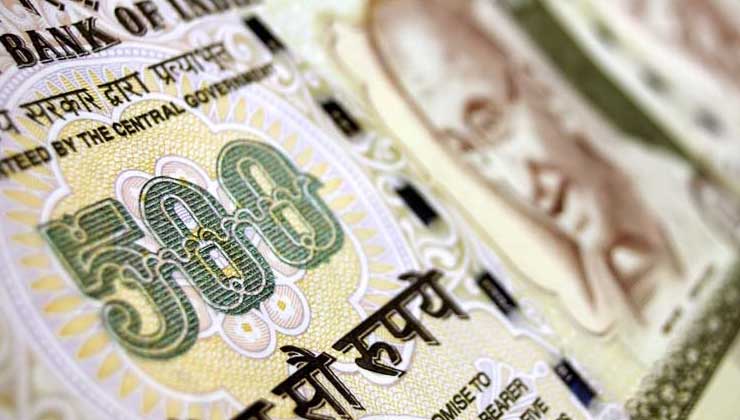 Last week, the RBI (Reserve Bank of India) was taken aback by more than a surprise. Just when it was dealing with the uncomfortable series of events that led to the transfer of surplus 1.2 trillion rupees into the government of India; social media erupted. It quickly realized that losing the battle regarding the transfer would only add fuel to the hoax of closing down nine commercial banks. RBI enjoys considerable amount of autonomy and independence in the largest democracy, and still, it had to kneel down to Modi's alleged quick fix.
The RBI would have to vouch for the government in times of need, it is primarily what is expected of the institution; but there was a great deal of discomfort in how the government justified it. A committee set up under the ex-governor, Mr Bimal Jalan, cited how central banks would not need so much of surplus to carry out their affairs. Effectively, it was an order, not a request, which became the underlying discomfort behind RBI's hesitancy in adhering to the views of capital transfer committee. Not that anyone expected the central lender to protest longer, it did however, request Mr Jalan to reconsider the decision at the face of various consequences. To say the least, it was embarrassing for a premier financial institution to be put under the public eye. The social media hoax was another ridicule of the sickly RBI. In the tales of grand conquests, the victorious army steals the wealth from the losing party. Similarly, the BJP led government in India are redefining all forms of state tools in favour of their interests.
Stolen wealth is most often than not used to correct economic blunders. Just like in the tales of grand conquests, the decision to transfer national wealth from the reserve bank is nothing new. It is nevertheless baffling, that the money transfer is looping in the same direction. While the BJP government in India were imposing a comprehensive GST (Goods and Service Tax) policy, they would not have anticipated complaints from large industries over decreased consumer consumption. For a party that is now known to redefine the legitimacy of governance, falling prey to NBFC's (Non-bank Financial Companies) incompetence or bankruptcy is a visible defeat. Unlike many other soaring economies, there are large group of subsidiary lenders operating in India. On hindsight, economic policies are barely creating tunnels through which the capital is getting recycled in the same loop. Revenues are not generating further revenues. It is merely closing down on its self-inflicted gap.
The Security and Exchange Board of India (SEBI) almost played with fire. Uncharacteristically, it proposed a framework to work together with the RBI in order to claim outstanding defaults from high value clients. The RBI was never going to agree with a defaming offer as such but the incident did fuel the argument of capital shuffling. It only makes the bluff look more real. A strategic plan to counter all measures that would have blocked the transfer of trillions. As Mr Jalan sheepishly implied how the importance of central bank and what is does is only limited to the public perception, RBI fought a fix in between larger or rather dangerous political agendas. Consolidating requests from SEBI to only fall into the whims of the government shows the lack lustre personality of the central funding institution. For the time being, Narendra Modi has his way, a theft of national treasure-like his opposition colleague Rajiv Gandhi expressed in the media. However, there will also be a far-fetched evaluation of Modi's actions. A move of 1.2 trillion rupees in the same pot. Not by any means, a cunning cover up.