Improving skills would drive job creation and growth in Spain
Spain should boost support for the unemployed and expand vocational education and training as part of a series of reforms to promote better skills utilisation and drive job creation and growth, according to a new OECD report.
Getting Skills Right: Spain says that skills demands are more polarised in Spain than in many other OECD countries, with a high share of jobs requiring either very low or very high levels of education.
"The policies implemented in recent years are bearing fruit, highlighting the modernization of vocational training and the new model of dual work-based training. Their impact on the decline of early school leaving has been remarkable," said Montserrat Gomendio, OECD Deputy Director for Education and Skills, launching the report in Madrid. "Improving people's skills to face the challenges of digitalization and globalization is essential, especially for young people not in education, employment or training, the long-term unemployed and the adults with low skills. It's also key to address the transition from the traditional educational model to lifelong learning, develop new models of training for adults, and promote a more efficient use of skills at work."
The government and other stakeholders have taken a series of initiatives to bring skill supply in line with demand, including a national job portal, policies to help the long-term unemployed, an updated dual model of work-based training, and reforms to the professional training system.
But further challenges remain. Adults in Spain have one of the poorest performances on basic numeracy and reading skills compared to all other OECD countries. Even tertiary graduates, who perform higher than the national average, still have the lowest average literacy scores of any of their peers in OECD countries.
More could be done to match skill supply to demand. Focusing publicly-subsidised training for the employed and unemployed to skills and qualifications which are in high demand would help, as well as expanding opportunities for adults to engage in lifelong learning.
Despite high and persistent unemployment, Spain spends relatively little on training and job search assistance for the unemployed compared with other OECD countries. Public employment service workers in Spain are overburdened, with 721 jobseekers assigned to every public employment service worker, compared to fewer than 50 per worker in Germany. The government should follow through with plans to introduce a statistical profiling tool to improve the targeting of public employment services, as many other OECD countries have done.
The use of hiring subsidies should be reduced, which would free up resources for subsidies to cover necessary training provision to help overcome skill deficiencies among jobseekers, making them more employable over the longer-term. The use of the new training vouchers for the unemployed should be targeted to accredited institutions and focused on skills in demand.
Low basic skills among adults hurt their employability and not enough adult learning options are available to assist them. While free basic skills training for adults exists, participation is currently very low. Spain should consider making the offer of basic skills training for adults more flexible in order to encourage higher participation.
To introduce financial incentives for lifelong learning opportunities that are linked to individuals rather than to jobs, Spain should consider tying the Training Account (Cuenta Formación) to a system of vouchers to allow individuals to upskill and retrain as demand for skills changes. More training credits could be provided for those skills and occupations that are in shortage.
Green and Gray Infrastructure More Powerful When They Work Together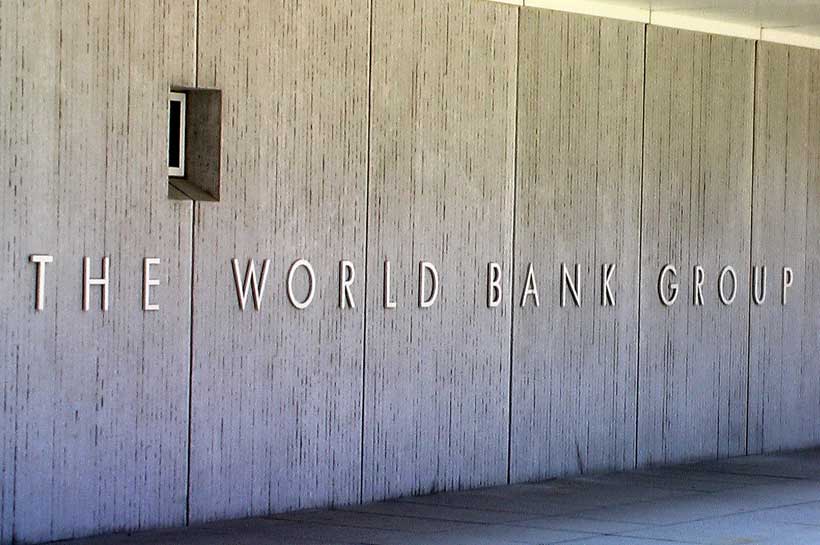 A new generation of infrastructure projects that harness the power of nature can help achieve development goals, including water security and climate resilience, according to a new report from the World Bank and World Resources Institute. Both organizations are calling for green infrastructure, such as mangroves and wetlands, to play a bigger role in traditional infrastructure planning.

Integrating Green and Gray – Creating Next Generation Infrastructure shows how weaving the power of 'green' natural systems, including flood plains and forests, into 'gray' traditional infrastructure systems can lower cost and increase resilience.

"If we help nature then nature can help us – that's the message of this report," said Interim President of the World Bank Group Kristalina Georgieva. "Measures like replanting wetlands can shield cities from storms and flooding, and protecting forests improves watersheds. Infrastructure should make use of plants and nature to boost resilience and create a more livable environment."

The report showcases World Bank projects where green infrastructure is already being deployed. For example, in Brazil, forests filter biological impurities to protect water sources and reduce the need for expensive water treatment plants upgrades. In Vietnam, mangroves are used as a first line of defense against typhoons and sea surges, helping to reduce investments in expensive man-made sea dikes. And in Somalia, natural river sediments are trapped behind dams, helping to recharge local aquifers, thus eliminating the need for deep and expensive groundwater pumps.

The report illustrates how emerging technology such as earth-based observations and advanced modelling make it cheaper and easier to design and assess the performance of green infrastructure. It also lays out a new framework for practitioners and service providers to integrate green infrastructure into gray, including technical, environmental, social, and economic dimensions.

The report finds that integrating green and gray infrastructure can help deliver a "triple-win" with benefits for the economy, communities, and the environment.

"Green infrastructure can be cheaper and more resilient than gray infrastructure alone—and it can produce substantial benefits beyond what the balance sheets measure," said Andrew Steer, President and CEO of World Resources Institute. "These nature-based solutions can help us meet the infrastructure investment gap in a cost-effective manner, while lifting up local communities with benefits in their backyards. We're at a climate inflection point, and in the midst of an infrastructure crisis. Now more than ever, the world must tap into nature's wealth."

The financing demands for global infrastructure are large and growing. Because of its environmental and social benefits, green infrastructure opens new finance opportunities both from public sources via grants and subsidies, or from private sources, such as mission-driven investors that can help tackle this financing gap. Unlocking these new sources of capital, both public and private, can help meet the significant infrastructure investment needs – equivalent to 4.5% of GDP in developing countries – over the next 15 years.

In total, 81 World Bank-financed projects with green infrastructure or broader nature-based approaches were approved between 2012 and 2017. Moving forward, the World Bank will further develop the analytical evidence for the benefits from natural capital in sustaining infrastructure and managing climate risks.

The report was funded in part by the Global Facility for Disaster Reduction and Recovery and the Global Water Security & Sanitation Partnership.


Investments in Gender Equality in Croatia Will Increase Opportunities for All
Croatia has made significant progress on including gender equality both institutionally and legally in its policy agenda, with indicators such as equitable primary and secondary school enrollment for boys and girls, remaining strong. However, according to a World Bank report presented today, several areas need to be improved to advance gender relations and opportunities for people living in Croatia, regardless of gender, sexual orientation, ethnicity or place of residence.
The World Bank report: Investing in Opportunities for All: Croatia Country Gender Assessment looks at the state of equality between man and women and found that most severe gaps are in access to economic opportunities, which are impacted by gaps in education, health, and care services. Women also have a limited role in the work force and less opportunities for entrepreneurship given gender roles and socioeconomic constraints.
Men in Croatia earn significantly more than women with the average monthly salary for women amounting to about 88.7% of that for men, making working women worse off throughout life and leading to a pension gap later in life. Female poverty among the elderly is 35 percent greater than that of elderly males.
Croatian women do well in education at all levels, but this does not translate into higher levels of female participation in labor markets. Compared to 71 percent of active men being employed, only 61 percent of active women have paid jobs with the rate dropping as women age.
Women are far less likely than men to be entrepreneurs in Croatia, a country with one of the lowest rates of female entrepreneurship in the European Union. Only 7 percent of employed women aged 35-39 years are entrepreneurs, only 12 percent of firms have women in top-management positions, and only one-third of Croatian firms are owned by women.
"Gender equality requires inclusive education and health services and social norms so that women can be empowered to make the necessary choices for themselves and their families," said Elisabetta Capannelli, World Bank Country Manager for Croatia. "Providing women and men equal opportunities will further help Croatia compete in the global economy of the future."
"There is an urgent need to encourage and accelerate the process of achieving real gender equality. Women still face barriers in employment, they are paid less for the same work, and they face discrimination based on pregnancy and maternity. Women also carry a double burden of managing household, family and business obligations, are underrepresented in the economic and political decision-making and predominantly represent victims of domestic and sexual violence," stated Višnja Ljubičić, Ombudswoman for Gender Equality of the Republic of Croatia. "Society must overcome these and all other aspects of inequality which stem from deep-rooted and persistent stereotypes and prejudices."
Gender inequality also has an ethnic element with women in Roma population – the most excluded minority group. Inequalities for Croatian Roma girls start early and intensify during their adult life, with only 6 percent of Roma women graduating from high school.
Place of residence plays an important role in determining welfare outcomes among both men and women in Croatia, with rural women faring the worst in terms of poverty, employment, education, and access to services, childcare, and elder care.
The report also offers actionable recommendations which can complement existing policies or initiate new ones related to learning, developing a healthful lifestyle, starting work, starting a family, active and healthy aging, and exercising citizenship and agency. It proposes, among other things, investing in lifelong learning opportunities that are relevant and improve livelihoods and income opportunities for the elderly, particularly elderly rural women. Encouraging entrepreneurial activities for women and providing business support services and exploring flexible hours/part-time arrangements. Providing publicly funded, good quality childcare so that both parents can work in all regions. Investing in civic engagement among women, to support their involvement in national politics. And increasing awareness of and facilitating access to anti-discrimination legislation and services.
Conflict and mass displacement increase child labour
A new multi-organizational report finds that conflict and war over the past decade has coincided with an increase in child labour among refugee children, the internally displaced and other populations across the region.

Commissioned by the League of Arab States (LAS) and the Arab Council for Childhood Development (ACCD), the "Child Labour in the Arab Region: A Quantitative and Qualitative Analysis " report is the first to provide an overview of the profile and trends of child labour in the League's 22 member states. "Over the past ten years, during which the region has witnessed high levels of armed conflict resulting in the mass displacement of populations – both within and between countries – the situation has certainly worsened," the report states.

A dearth of systematically and comprehensively-collected regional data from previous years means that exact figures on the recent rise of child labour among different population groups are difficult to assess, explained Frank Hagemann, Deputy Regional Director for Arab States from the International Labour Organization (ILO). The ILO is the lead UN agency that oversaw production of the study, in partnership with the Food and Agriculture Organization of the United Nations (FAO).

"Yet the report makes clear that the effects of recent economic shocks, political turmoil, conflict and war have worsened pre-existing levels of child labour, and have also reversed much of the progress Arab countries made in combatting child labour through policy development and practical measures," Hagemann said. "As is the case across the globe, conflict has hit women and children disproportionately hard in the region. In consequence, child labour has emerged as perhaps the most critical child-protection issue in the region, requiring our urgent attention and action," Hagemann said.
Worst forms of child labour
The study reports that children in parts of the Arab region "have been increasingly drawn into the worst forms of child labour and face serious and worrying exploitation, abuse and violation of their rights."

"Refugee and displaced children work in different sectors of activity, with a notable rise in street work, bonded labour, early marriages, and commercial sexual exploitation. Child labour among refugee and displaced children is mainly a coping mechanism for their families who face extreme poverty or where adults are unemployed," the study states.
The case of hazardous work in agriculture
"The worst forms of child labour include the kinds of hazardous work found in the agriculture sector, in which most children in the Arab region work in both paid and unpaid labour," said Abdessalam Ould Ahmed, FAO assistant Director-General and Regional Representative for the Near East and North Africa. "Such labour takes place mostly in rural areas, and represents a cheap workforce for small-scale farming – mostly non-mechanized labour-intensive methods of production involving high risks."

Conflicts and mass displacement had a toll on agriculture and food security. Building resilient rural livelihoods is essential to child labour reduction in this sector, which generally involve high level of work related fatalities, non-fatal accidents and occupational diseases.

"Agriculture accounts for more than half of children in employment in countries such as Yemen, Sudan and Egypt. The predominance of agriculture calls for special attention since this sector is characterized by early entry into work compared to other sectors," Ould Ahmed added.
Mass displacement and armed conflict
The worst forms of child labour are also found in services and industry, and includes the multiple dangers associated with working on the streets.

They also include direct and indirect involvement in armed conflict and in situations associated with armed conflict.

The study reports that over half of Arab countries are currently affected by conflicts or inflows of refugees and internally displaced persons (IDPs). These include Iraq, Jordan, Lebanon, Libya, Somalia, Sudan, Syria, Tunisia, the Palestinian West Bank and Gaza Strip, and Yemen.

The study reports a rise in the recruitment and use of children by armed groups, both among local and refugee populations, especially in Yemen, Syria and Iraq.

"The majority of recruited children are generally boys. However, there is an emerging tendency to recruit more girls and children below the age of 15. Hundreds of children across the Arab region are also held in detention and even tortured on grounds of being involved in armed groups," the report states.

Children in parts of the region are being forced into new types of activities relating to situations of armed conflict, such as smuggling goods across the border or between fighting zones, collecting oil waste, performing funerary work (collecting body parts for burial), as well as fetching water or collecting food from fields and landfills littered with explosive remnants of war, the report adds.

Children's involvement in employment varies substantially across the Arab region, with Sudan and Yemen showing the highest rates of child employment (19.2 per cent and 34.8 per cent respectively.)
Child employment rates are higher among boys. The report cautions, however, "surveys might fail to capture hidden forms of child labour among girls, such as domestic work and unpaid household services, which merit further research and enquiry." Unpaid work is also higher amongst the younger age group, and in rural areas.
Endorsement and recommendations
The report was presented to LAS member states, who had previously endorsed the report, at the League's headquarters in Cairo on 7 March. LAS commissioned the report to provide an understanding of the main trends of child employment as a first step towards designing better-targeted policies and interventions to address the problem of child labour. The commission was based on a recommendation of the 20th Session of the Arab Childhood Committee (ACC) of November 2014.

The report stresses, "There is an urgent and immediate need to safeguard children in the Arab region, whether their serious exploitation is a result of pure economic issues or in combination with conflict and displacement. Arab countries need to realize that child labour poses immediate and future challenges not only to the children themselves, but also to their nations and communities, as well as the broader economy."
"It is now urgent to address both the root causes and repercussions of child labour, and to ultimately eliminate it, especially in its worst forms," the report states.

The study concludes with recommendations to the 22 LAS member states to improve their governance frameworks, especially by aligning national legislation with international legal standards, and ensuring the effective enforcement of child labour laws and regulations.

It recommends, secondly, protecting children from economic and social vulnerability by improving the socio-economic circumstances of families so that they do not resort to child labour to generate income for households where adults suffer from poverty and unemployment. Achieving this requires improved labour market policies, social protection, access to basic services including education, and awareness-raising programmes.

The study recommends, thirdly, protecting children from the impact of armed conflict through humanitarian programmes and aid for refugees and the displaced, protecting children from recruitment and use in armed conflict, and rehabilitating and reintegrating children used in armed conflicts.