Country Forecast: Turkey, Erdogan and Where Policy Leads
With its 81 provinces and a population of nearly 80 million inhabitants, Turkey continues its state of emergency imposed under President Tayyip Recep Erdoğan after a planned coup in July, 2016. The attempted overthrow of Mr. Erdogan, by a faction of the Turkish Army, was said to be blamed for the putsch.  Though failed, the violence predetermined how Turkey would proceed via Erdogan in the future to prevent further upheavals seen that July. Today, the outcomes of governmental acts have long-term consequences to democratic principles particularly freedom to protest and protect speech, basic tenets of a freely elected and democratic society. Using its emergency powers does question the country's leadership role in the eastern region of Europe and global image to the outside world. Its stability as a NATO member as well as its prospects joining the EU too comes into question. In addition, extending a state of emergency has a parallel affect regarding foreign investments within an unstable environment, i.e. companies and or countries pulling out from Turkey.
While Erdoğan insists he remains committed to the goal of eventual membership in the EU, he has made clear that he does not intend to let that objective interfere with other priorities, namely, the pursuit of expanded political power at home and what he deems to be Turkey's national interests abroad. Erdogan feels the state of emergency is needed to deal with ongoing security threats; and, while the President doesn't seem bothered image wise by a potential extension, this type of instability may negatively impact foreign capital inflows further fracturing new investment opportunities from the outside.
Erdogan's government re-structure through a referendum back in June, 2017 will change the constitution from a parliamentary style to a presidential form of government consolidating more power to this president in 2018. It abolishes the office of the prime minister while decreasing the powers of Turkey's parliament. These moves coupled with a more authoritarian disposition from Mr. Erdogan has fractured the nationalistic bloc causing consternation amongst political parties ultimately setting up Meral Aksenar, former interior minister, to challenge the AKP/Erdogan in the 2019 elections(now there's a chance snap elections will take place this summer). This may have more implications to new investment strategies, and; yes, political instability will continue to develop and unfortunately flourish due to Erdogan's attempt to reign in critics.
A potential extension of state of emergency for the seventh time erodes government transparency and confidence, and the Turkish government's rule of law. Since an extension will soon be discussed in Ankara, the question of political stability and policy initiatives promoting economic growth invariably are linked to upticks of foreign investments and portfolios to the nation. While stability versus instability is a main topic of discussion, Turkey's GDP has grown over 7 per cent in 2017 making the nation an attractive investment center. Not bad for a country with all the volatility described.
Policies Relevant to Investing Strategies and Market Opportunities
Political instability can dampen the attractiveness for direct investment while the need for enhanced security, the issue of domestic uncertainty, and populist spending measures, too, may generate financial market volatility affecting capital inflows. Yet, Turkey, with its strong domestic market and growing economy, remains an attractive point to foreign investors. For instance, over the past year, FDI increased over 50 per cent where both European, Asian and Middle Eastern countries have become key to Turkey's success as an investment hub.
These successes may be attributed to central government policies. One in particular is The Turkish Commercialization Code(TCC). Enacted in 2012, the code enables foreign investors to decide whether to partner or not to partner with Turkish businesses with respect to new ventures in the country.Also of interest to those companies and countries viewing Turkey as an investment center is the opportunity to obtain Turkish citizenship and its combined benefits, such as the access to all Schengen Zone countries. On that note, Turkey has signed bilateral agreements with other countries for the protection of foreign investments.  One in particular is Japan, which in recent years has invested over $200,000,000 in Turkey in the automotive, consumer electronics, energy and food sectors. As an aside, compared with other countries, Japan did not withdraw or disinvest from Turkey after the attempted coup nor did they remove funding regarding risks related to terror, open borders, and Erdogan's crack down on dissidents.  Despite the risks involved, Turkey remains attractive to countries wanting to tap into its market of nearly 80 million people. In addition, along with household spending, the country's economy has grown giving fodder to Japan's foresight to remain a player in investing and commercial development, job and wage creation.
Bilateral agreements steady the course in future investment opportunities. Japan is a perfect example to how and why these agreements help sow new commercial relations where both countries benefit from these activities.
Tax incentives to entice new business development, both externally and internally, include generous tax breaks, tax reductions and exemptions from import duties to Turkish businesses. These initiatives, for instance, have helped incentivize domestic defense projects within the country which is trying to increase home-grown defense programs such as building unmanned aerial drones, a defense linchpin that many in the Turkish military and civilian leadership see as essential in fighting asymmetric battles against countries like Syria or Iraq.
Regarding economic relations, Free Trade Agreements (FTAs) mark poignant milestones between Turkey and other nations looking to develop new markets in each other's countries. For example, both the Erdogan regime and nations like Singapore, Algeria, and Serbia to name a few, have benefited through mutual investments. In Algeria, for instance, both countries signed a number of agreements particularly related to the petrochemical sector. Algeria's state-owned energy company SONATRACH and Turkey's Rönesans and Bayegan energy firms agreed on a $1 billion investment. Cooperation on agriculture too was signed between the agriculture ministers of the two countries to continue the notion of bilateral investments.
Economic Conditions
Turkey's economy will be influenced by consumers being a bit more cautious than the previous several years. Compared to last year, consumer credit slowdowns are expected to determine Turkey's economic outlook for 2018-2020.  2017 saw debt fueled spending. Ensuing years not so much buying via credit; in addition to a slow down credit wise, account deficits and inflation pose downside risks to growth. Yet, Turkey remains one of the world's top 20 economies due to steady growth and pragmatic fiscal policies.
Yet a dichotomy exists: political risk and monetary policies have impeded the Turkish economy particularly in reference to high inflation rates which hover close to 10.50 per cent. As of January, 2018, inflation did not come down to single digits and remained at 10.2 percent.
Central governments budget balance last year saw TL 47.4 BN or $13BN+ deficit projection. With respect to GDP growth, it is expected to be .80 percent end of Q2/18. In general GDP growth is projected to trend around 1.00 percent in ensuing years.
While business investments will help the country develop new markets for its people, unemployment is still projected to be between 9.9 percent to 10.2 percent in 2018. Gaining the upper hand to overcome high unemployment will take a continuing recovery and new measures to lower the unemployed and create new jobs. Job growth in the country will be driven by the industrial, services and construction sectors.
The Turkish lira, which has struggled in recent months on political concerns as well as worrying inflation has lost over five percent of its value against the dollar since January. This may portend to what Turkey and Erdogan, specifically, are facing in the future.
The syndrome of neglect: After years of hyperactivity, Erdogan is completely isolated
At the NATO Summit held in Brussels on June 14, strategically important issues were discussed, such as the relations of the Alliance's Member States with China and their attitude towards President Putin's Russia. The Member States' positions on these issues did not appear unambiguous and diplomats had to struggle to find the right wording to draft the final communiqué. What was evident, however, was an only apparently marginal fact: the total "physical" as well as political isolation of Turkish President Recep Tayip Erdogan.
After being defined by Prime Minister Draghi as a "dictator and autocrat", the Turkish President also had to endure the harsh reprimands of the US State Department which, at the end of the "eleven-day war" between Israel and Hamas, did not hesitate to condemn – in unusually harsh language – some of his public statements made in the first days of the war when, in order to underline his thoughts towards the Israeli leadership, he called Benjamin Netanyahu "the Jewish Prime Minister".
The derogatory use of the word "Jewish' instead of "Israeli" triggered a reaction from President Biden's Administration. The State Department spokesman, Ned Price, was instructed to express "the strong and unequivocal condemnation of the Turkish President's anti-Semitic comments', and called on him to refrain from "incendiary remarks, which could incite further violence … not least because anti-Semitism is reprehensible and should have no place on the world stage".
After struggling for years to become a true regional power, President Erdogan's Turkey is now on the sidelines of the political scene and the Turkish leader's bewildered expression emerging from the photographs of the NATO Summit of June 14 – which show him physically isolated from the other Heads of State and government – appears as an iconic testimony to the irrelevance to which Turkey has been condemned, owing to the adventurism of its President, after a decade of reckless and counterproductive political and military moves.
As early as in the spring of 2010, in view of showing he was at the forefront in supporting the Palestinian cause, President Erdogan authorised the establishment of the "Freedom Flotilla", a naval convoy capable of challenging – under the Turkish flag – the Israeli naval blockade of the Gaza Strip.
On May 31, 2020, Israeli commandos intercepted the Mavi Marmara ship carrying not only humanitarian aid, but also Hamas militants attempting to enter again the Gaza Strip illegally.
As soon as Israeli soldiers stepped onto the deck of the Turkish ship, they were confronted by Palestinians and crew members armed with axes, knives and iron bars. Ten Palestinians and Turkish sailors died in the ensuing clashes, but the most severe wound was inflicted on Turkish-Israeli relations.
Turkey broke off diplomatic relations with Israel – long-standing relations dating back to 1949 when Turkey was the first, and for many years the only, Muslim country to recognise the State of Israel, thus also interrupting important economic and military relations that represented for the entire Middle East the example of how it was possible to follow paths of integration and pacification between Muslims and Jews.
Since 2011, with the outbreak of the so-called "Arab Springs", President Erdogan has tried in every way to take a leading role in a flow of events which – rather than exporting liberal democracies in the region – aimed to underline and validate the victory of the "Muslim Brotherhood" and of the most backward and fundamentalist Islam.
While thinking he could easily solve his competition with Assad' Syria and at the same time dismiss the problem of Turkish and Syrian Kurdish irredentism, President Erdogan intervened heavily in the Syrian civil war by providing military aid and logistical support not only to the militias of the "Syria Liberation Army", but also to the Salafist formations of Jabhat Al Nusra and even ISIS.
We all know what has happened: after a decade of civil war, Syria is in ruins but Bashar al-Assad is still in power; the rebels are now closed in small pockets of resistance and Russia, which intervened siding with Damascus, thus overturning the outcome of the conflict, is firmly established in the country while Turkey is not only excluded from the promising business of Syria's reconstruction, but finds itself managing a massive refugee emergency.
In President Erdogan' sometimes ill-considered quest to make his country take on the role of the leading regional power, his activism led him to intervene in the Nagorno-Karabakh crisis in support of the Azerbaijani Turkmen against the Christian Armenians, with the result that, after the last crisis in the autumn of 2020, Turkey had to step aside to leave Russia the role of interposition and peacekeeping force.
In Libya, too – after sending arms and mercenaries to support al-Sarraj's Government of National Accord (GNA) – after its resignation last January, the Turkish role became less influential than the Turkish leader's aspirations.
In 2017, in a vain attempt to send a signal to NATO and US allies, President Erdogan bought S-400 surface-to-air missile systems from Russia, worth 2.5 million dollars.
The move did not please the then US President, Donald Trump, who immediately imposed economic and military sanctions on Turkey, thus contributing to the decline of its economy and to its progressive international isolation.
It has recently been reported that, in an attempt to bring Turkey closer to the new Biden Administration, President Erdogan has decided to send back home the Russian technicians who were in charge of S-400 maintenance at the Incirlick base – which is also a NATO base – with the result of infuriating Vladimir Putin who obviously does not like the idea of seeing highly sophisticated equipment in the hands of the Americans.
The end result of all these unhinged moves is that the US sanctions remain in place while the Russians can only regret having trusted an unreliable leader.
On the domestic front, too, despite the repression that followed the failed coup d'état of 2016, things are not going well.
The deep economic crisis, resulting from excessive military spending, poor administrative capacity and rampant corruption, as well as the repercussions of the Covid-19 pandemic, makes the situation even more difficult for the Turkish President and his party, the AKP (Justice and Development Party), which have ruled the country continuously since 2002.
The recent local elections, in which the AKP was defeated, and the election polls indicate that, despite the tactical alliance between President Erdogan's party and the ultra-nationalist National Movement, a success for the President and his party in the 2023 general and Presidential elections seems far from certain.
What makes President Erdogan's sleep even more restless is certainly the 'Peker scandal' that has been hitting the headlines of all Turkish newspapers and social media over the last few days.
Sedat Peker, a businessman formerly affiliated with the extreme right-wing organisation of the "Grey Wolves" (the same one to which Ali Agca, known for the attempted assassination of Pope John Paul II, belonged) has long been a supporter of Tayyp Recep Erdogan and is known to have been one of the main suppliers of weapons to jihadist groups involved in the Syrian civil war.
Last April, after being accused of corruption and criminal conspiracy, he went into self-exile, first in Montenegro and then in the United Arab Emirates, from where he has been conducting a relentless campaign against President Erdogan and his party on charges of corruption and other crimes and offences.
Under the interested supervision of Mohamed Dalhan, the former Head of the Palestinian intelligence service in the Gaza strip, exiled to the Emirates after the break with Hamas, Sedat Peker daily floods social media with accusations against the Turkish President's "magic circle", starting with Interior Minister Suleyman Soylu and his ally Mehemet Agar, former Police Chief, who in Peker's opinion are responsible not only for corruption, but also for extortion, drug trafficking and murder.
Despite government-imposed censorship, these sensational accusations dominate the political debate in Turkey.
Mohammed Dalhan, the Palestinian secret agent, helps Sedat Peker both out of a spirit of revenge against Hamas and, hence, against its Turkish supporter, and because the Abu Dhabi government, for which he now works, has not favourably viewed Turkey's attempts to sabotage the "Abraham Accords" between Israel and moderate Arab countries and the explicit support offered by President Erdogan to Hamas during the recent "eleven-day war". Moreover, the latter ended thanks to Egypt's mediation – a diplomatic success for the moderate Arab front that pushes Turkey and its leader ever further to the sidelines, as they – observant Sunnis – are now forced to move closer to the heretical Shiites of Iran, the only ones who now seem to give credit to President Erdogan, who is now like a bad student relegated to a corner of the classroom, from which he will find it difficult to escape without a clear change of course towards a more moderate approach in domestic policy and a rapprochement to the West in foreign policy.
Iranian Election Portends Increased Human Rights Abuses, Demands Western Response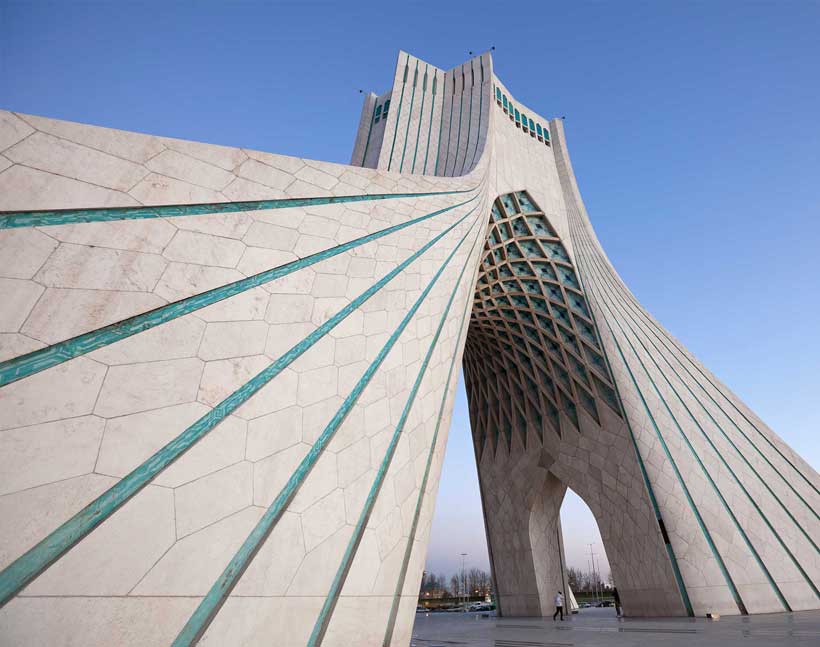 When the Iranian regime holds its presidential election this Friday, it is likely to experience the lowest level of voter turnout in its 42-year history. This has been acknowledged by certain Iranian officials and state media outlets. There are a number of reasons for this, which include the lingering effects of three anti-regime uprisings, public resentment over authorities' crackdowns on those uprisings, a lack of serious competition among the candidates, and the brutal legacy of the clear frontrunner.
All but the last of these factors were already apparent in February of last year, when Iranian regime held elections for various governors and members of parliament. Those elections are the ones to beat if the country is to set a new record for low turnout this week. Moreover, if persistently anti-democratic conditions aren't enough to yield that outcome on their own, public antipathy toward Ebrahim Raisi might just be the thing that pushes the electoral boycott over the top.
For months now, Raisi has been recognized as a person favored by the regime's Supreme Leader Ali Khamenei as the next President. But that preference specifically stems from Raisi's unwavering loyalty to the supreme leader and his willingness to flout the security and wellbeing of ordinary Iranians in order to safeguard the future of the theocratic dictatorship. In 2019, Raisi was appointed to head the nation's judiciary, and his penchant for political violence was put to the test by the outbreak of a nationwide uprising in November 2019 – a follow-up to similar protests in January 2018.
The regime's response to the latter uprising constituted one of the worst singular crackdowns on dissent since the early years of the Iranian regime. As head of the judiciary, Raisi played a leading role in that crackdown, particularly the systematic torture of political prisoners that was detailed in a September 2020 report by Amnesty International. That report was closely accompanied by the emergence of new evidence supporting the tally of protest-related killings provided by the People's Mojahedin Organisation of Iran (PMOI/MEK).
The MEK, which has long been recognized as the leading voice for Iranian democracy, quickly determined that security forces and the Islamic Revolutionary Guard Corps had killed 1,500 people in mass shooting incidents over just several days coinciding with the November 2019 uprising. Over time, the MEK has also released the names of more than half of the victims, naturally starting with those who were members of the organisation or were otherwise closely connected to it.
Details of the crackdown serve to underscore the notion that it was largely an attack on the MEK, which Khamenei had acknowledged as a driving force behind the initial uprising in early 2018. The supreme leader referenced months of planning by dissidents in order to explain the popular embrace of slogans calling for "death to the dictator" and condemning both the "hardline" and "reformist" factions of mainstream politics inside the regime. This messaging was tantamount to a call for regime change – the expressed platform of the MEK and its parent coalition, the National Council of Resistance of Iran.
In recent weeks, MEK-affiliated activist collectives known as "Resistance Units" have been using precisely this platform to promote the concept of an all-encompassing electoral boycott. In April alone, those activists erected posters, painted graffiti, and held demonstrations in more than 250 localities across the Islamic Republic, urging citizens to "vote for regime change" by avoiding the polls and denying any semblance of legitimacy to the ruling system. Since then, the call to action has been echoed by various other groups, including pensioners and blue-collar workers whose frustration with the regime has greatly intensified in the midst of an economic crisis exacerbated by self-serving government policies and blatant corruption.
Protests by these and other demographics have lately come to feature slogans like, "We have seen no justice; we will not vote anymore." The implication is that Iranians from all walks of life are not only rejecting the current election but also the entire underlying system, in favour of a platform akin to that which is being promoted by the MEK and the NCRI. The details of that platform are clarified for an international audience each year at a rally of Iranian expatriates and political supporters which invariably features eager endorsement of the "10-point plan" for a democratic Iranian republic that was authored roughly 15 years ago by NCRI President-elect Mrs. Maryam Rajavi.
The plan calls for free and fair elections as well as secular pluralism, and it expresses a commitment to international laws and principles of human rights. By contrast, the existing regime has repeatedly rejected those laws and principles through such recurring actions as its execution of juvenile offenders, its routine usage of torture and forced confessions, and its explicit insistence upon exception from human rights standards that are deemed to conflict with the regime's fundamentalist interpretation of Shiite Islam.
Despite all of these, Tehran's contempt for human rights has arguably never been more blatant than is now, in the run-up to Raisi's appointment as the regime's next president. His role in the crackdowns following the November 2019 are certainly one reason for this, but the main source of Raisi's infamy remains his participation in the 1988 massacre of political prisoners. Those killings arguably constitute the late 20th century's single worst crime against humanity, and as one of four figures in Tehran's "death commission" at the time, Raisi bears as much responsibility as anybody for the roughly 30,000 hangings that were carried out over just several months.
In commenting on the election, the NCRI has made it clear that Raisi was chosen to run a more-or-less uncontested campaign precisely because of this legacy. Specifically, the NCRI argues that Khamenei witnessed the Resistance movement gaining momentum and resolved to consolidate power in the hands of those most comfortable with political violence. But in so doing, the supreme leader gave Iranians even more incentive to protest the political process than they had had in February 2020. Thus, when Raisi takes office, he will immediately be faced with the challenge of compensating for an electoral boycott that effectively deprive the regime of any claim to political legitimacy.
The consequences of that challenge will surely depend, in part, on the role that the international community chooses to take on in the midst of forthcoming conflicts between the Iranian regime and a population that is showing ever-greater support for an organised resistance. If major world powers elect to stand on the sidelines, it could give the Raisi administration license to assume office and then immediately initiate human rights abuses rivaling those of November 2019, or possibly approaching those of summer 1988. However, if those powers recognize this danger and instead elect to intervene on the Iranian people's behalf, then they may find they have ample opportunities to do so.
Relevant strategies will be presented by NCRI officials and the political supporters, including European and American lawmakers and academics with diverse party affiliations, when they take part in the coalition's World Summit on a Free Iran between July 10 and 12.
Israel-Palestine Conflict: A Way Forward
The first Prime Minister of Israel, David Ben Gurion, confessed (as mentioned in the book The Israel Lobby and US Foreign Policy), "If I were an Arab leader, I would never make terms with Israel. That is natural: we have taken their country. Sure, God promised it to us, but what does that matter to them? Our God is not theirs. We come from Israel, it's true, but two thousand years ago, and what is that to them? There has been Anti-Semitism, the Nazis, Hitler, Auschwitz, but was that their fault? They see but one thing: we have come here and stolen their country. Why should they accept that?"
Why did Ben Gurion say this? He knew that, initially the land did belong to the Jews, but when it was taken over by the Babylonians long ago, it remained no longer theirs. The Muslims had no role, whatsoever, in that occupation since the Babylonian captivity occurred around a thousand years before the emergence of Islam, implying that Muslims did not besiege this land from the Jews. In other words, when Jews were living there, it was their national homeland and when Muslims became the dominant force there, it turned out to be their national homeland.
This piece of land has remained sacred to both Jews (as Ben Gurion said, above) and Muslims. It is the place containing the first Qibla of Muslims and associated with the Prophet Muhammad's (PBUH) journey to the heavens. For Jews, it contains the Temple of Solomon. Thus, both historically and religiously, Muslims have the equal right on this land as Jews. On these bases, neither Muslims nor Jews are ready to give up this land, hence a conflict continues between them.
Following the realization of the unjust Balfour declaration, two prominent solutions have been proposed: one state of two nations (Muslims and Jews) or two states of two nations.
One-state two-nation solution refers to a unitary state which includes the whole territory of Israel, West Bank and Gaza Strip. The federating units can be autonomous for the better functioning of the one state of two nations. The state would be shared and owned as equals by Jews and Muslims alike. Culturally, it would remain a salad bowl – the two peoples would retain their distinct cultural identities yet live together. If better sense prevails, the coexistence of Muslims and Jews would enable them to utilize each other's potential and pursue their common interests, i.e., peace and stability.
In this regard, the Prophet Muhammad (PBUH) set a guiding principle for the mutual co-existence of two nations (i.e., Muslims and non-Muslims) in the charter of Medina. This charter was democratically agreed by the leaders of all local tribes in such a way that all the parties to the agreement committed to defend the Medina state from any external aggressor. One example to illustrate the level of commitment is noteworthy. A prominent Jewish scholar, Makhreeq, took part in the battle of Uhud and fought alongside Muslims against the Mushriqin of Mecca. He was killed in the battle performing the commitment made under the Medina charter. He even made sure that if he was killed, his family must donate all his wealth to the state treasury for the protection of the homeland. The Medina charter valued religious differences by not making one religion superior to others. One of its clauses was that Muslims would abide by their religious laws and Jews by theirs. They were not to lose their religious identities but live together as politically equals while maintaining the religious differences.
The one-state solution can end the hostilities between the two peoples. A multicultural nation can be inclusive for all, and be a state to be recognized by other states. The Balfour Declaration of 1917 outlined the notions of a national home for the Jewish people without infringing the religious as well as civil rights of the non-Jewish people. However, it contained a fundamental flaw. It provided Jews national rights but did not give the Palestinians the same status.
On similar lines, Yousef Munnayer, a Palestinian-American writer and the former Executive Director of the US Campaign for Palestinian Rights, proposed a one state formula, which provides equal rights to all the citizens in every essence of the word. He wrote in the Foreign Affairs magazine, "The question, then, is not whether there will be a single state but what kind of state it should be. Will it be one that cements de facto apartheid in which Palestinians are denied basic rights? Or will it be a state that recognizes Israelis and Palestinians as equals under the law?" If we analyze the latter state in the light of Medina charter, it would be feasible and acceptable for two nations to exist as political equals. While protecting and preserving the religious identities of both nations, a one-state solution must provide equality to them in the political realm.
If the one-state solution is not possible, then the alternative could be the two-state solution, which means that the Gaza Strip and West Bank would unitedly become Palestinian territory and the remaining part would remain Israel. This is something on whose basis Pakistan also supports the Palestinian cause and backs a pre-1967 border solution. In such a scenario, Palestine would resemble Pakistan before the fall of Dhaka – Gaza and West Bank separated by Israel in between, just like East and West Pakistan separated by India before 1971.
The aggression by Israel every now and then must end. Human security should become the focus. A binational secular state accepting the religious differences and considering all the people as equals can work in the benefit of all. A peaceful settlement to the dispute is the only thing that is beneficial for both of them, especially the Palestinians.