ADB to Help Improve Water Governance, Develop Regional Urban Investment Plan for Mongolia
The Asian Development Bank (ADB) has agreed to provide two technical assistance (TA) grants totaling $2.5 million to help the Government of Mongolia strengthen water governance at the river basin level and prepare a development investment program for aimag and soum centers in the country.
The agreements were signed by Batkhuu Idesh, Director General of the Development Financing Department of the Ministry of Finance, and Yolanda Fernandez Lommen, ADB Country Director for Mongolia, at a ceremony in Ulaanbaatar. First Secretary Hiroshi Fukasawa from the Embassy of Japan in Mongolia witnessed the event. Representatives from the Ministry of Environment and Tourism and the Ministry of Construction and Urban Development also participated.
"Mongolia's future development rests heavily on how it manages its resources and achieve sustainable development driven by a multisector economy and ecological balance," said Ms. Fernandez Lommen. "Both projects are aligned with ADB's Country Partnership Strategy for Mongolia, which supports the government's efforts to foster inclusive growth, improve people's access to services, and strengthen environmental sustainability."
The $1 million water governance TA grant aims to improve the effectiveness and sustainability of investments in the water sector and infrastructure in the country to provide socioeconomic benefits. The project will assess the current status of water governance standards, provide policy recommendations for legislative and institutional reforms, and develop and update management plans for river basins. It will strengthen and build capacity among government agencies, and assess the potential scaleup and replication of water security approaches for river basins.
The regional development TA grant for the aimag and soum centers is worth $1.5 million. It will help the government develop an investment program to improve basic urban services and promote the local economy in selected aimag capitals and soum centers. The program will focus on regional urban clusters that have the potential to build a more resilient and diversified economy to deliver inclusive and sustainable growth. The TA will support the preparation of the investment program, such as the formulation of economic and urban development strategies, feasibility studies, and measures that will enhance aid effectiveness and project readiness.
The two projects are funded by the Japan Fund for Poverty Reduction. Over the past 19 years, the fund has supported projects in Mongolia in poverty alleviation, community development, improving livelihoods, and safeguarding the environment.
Liquidity Crisis Weighs on An Already Strangled Palestinian Economy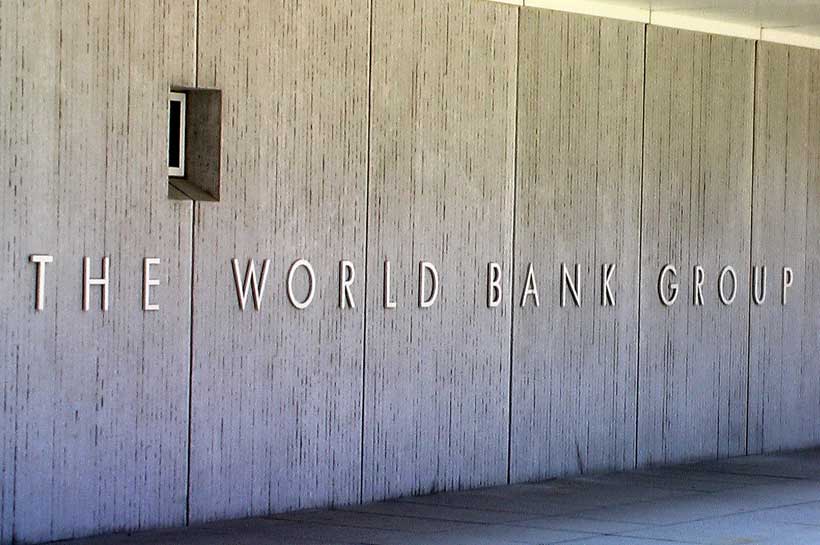 Palestinian Authority (PA) faces a financing gap that could exceed US$1.8 billion for 2019 driven by declining aid flows and the unresolved transfer of taxes and import duties collected by Israel on behalf of the PA (clearance revenues), according to a new report released today by the World Bank.
The report highlights the financing gap that has forced the PA to accumulate debt from domestic banks, and build up arrears to employees, suppliers and the public pension fund, creating large liquidity challenges for the economy. The Palestinian economic monitoring report will be presented to the Ad Hoc Liaison Committee (AHLC) on September 26, 2019 in New York, a policy-level meeting for development assistance to the Palestinian people.
"The outlook for the Palestinian territories is worrisome as drivers of growth are diminishing and the severe liquidity squeeze has started to affect the PA's ability to fulfill its responsibilities of paying its civil servants and providing public services," said Kanthan Shankar, World Bank Country Director for West Bank and Gaza. "With the right actions and collaboration between the parties, the situation could be reversed and bring relief to the Palestinian people, its economy and living standards."
Overall revenue received in the first half of 2019 was half the amount in the same period last year mainly due to a 68 percent drop in clearance revenues. The PA has rejected the transfers of all clearance revenues due to deductions by Israel of US$138 million per year. As a result, the PA has taken a number of steps to cope with the loss of liquidity including fully using its borrowing capacity from domestic banks and paying only 60 percent of salaries to its employees while protecting those that make NIS2,000 per month (US$ 550) and below.
The retroactive transfer of fuel taxes made by the Government of Israel in August 2019 is expected to enable the PA to manage till the end of 2019 with reduced spending, while continuing to accrue arrears to employees, and private sector suppliers. Transferring to the PA the responsibility for fuel taxes that comprise about a third of total clearance revenues would be a partial help, but a more comprehensive agreement needs to be reached covering the mechanism and nature of Israeli deductions from clearance revenues going forward.
Growth in the Palestinian territories is estimated at 1.3 percent in 2019. This forecast is largely due to a slight improvement in Gaza of 1.8 percent growth, after a dramatic 7 percent decline in 2018. Reflecting the liquidity squeeze, growth in the West Bank is expected to slow in 2019 to the lowest level over the last five years at 1.2 percent. As the PA, businesses and households exhaust their options for coping with the liquidity crisis, a recession is forecasted for subsequent years in the absence of an agreement that restores the normal flow of these revenues.
"While the regular flow of clearance revenues is an immediate priority, for sustained economic expansion, steps need to be taken to reduce access and trade barriers. Work also needs to be done to enhance the business environment for Palestinian businesses. Coordinated efforts and support by all parties could offer better economic prospects for Palestinians," added Shankar.
Progress can be made by expanding the pilot of door to door transport (a single movement of cargo on one mode of transport) through the West Bank crossings; completing the negotiations over electricity purchases between Palestinian and Israeli electricity companies; and revising the dual use goods system. Internally, reforms to improve the business climate are critical, including finalizing the revised Companies Law before the end of the year; and completing the institutional reform at the Palestine Land Authority to improve the efficiency and transparency of land administration.
New Study Offers Pathways to Climate-Smart Transport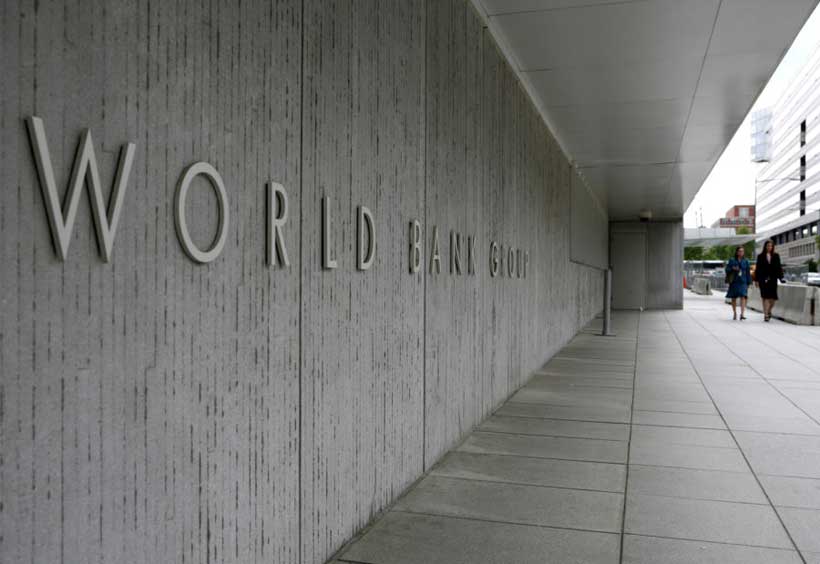 A two-volume study laying out a pathway to a low-carbon and climate-resilient transport sector in Vietnam was released at a workshop on Addressing Climate Change in Transport, held in Hanoi today.
This analytical work comes at a critical time when the Government of Vietnam is updating its Nationally Determined Contribution on reducing carbon emissions and set out its next medium-term public investment plan for 2021-2025.
"A resilient transport system is critical to the continued success of Vietnam's economy, which relies heavily on external trade and seamless connectivity," said Ousmane Dione, World Bank Country Director for Vietnam. "We hope that the findings and recommendations of this new report will help Vietnam in its efforts to achieve a resilient and sustainable transport sector."
The first volume demonstrates that by employing a mix of diverse policies and investments, Vietnam can reduce its carbon emissions in the transport sector up to 9 percent with only domestic resources by 2030, and 15-20 percent by mobilizing international support and private sector participation.
Currently, the transport sector contributes about 10.8 percent of the total CO2 emissions. In a business-as-usual scenario, these emissions are projected to grow at an annual rate of 6-7% to nearly 70 million tons CO2e. The most cost-effective measures to boost the resilience of the transport sector include shifting traffic from roads to inland waterways and coastal transport, deploying stricter vehicle fuel economy standards, and promoting electric mobility.
The second volume provides a methodological framework to analyze critical and vulnerable points of the transport network, and presents a strong economic case for investing in building the climate resilience of Vietnam's transport networks. A vulnerability assessment looks at the potential impact of different hazards on the transport corridor or network, and the criticality assessment considers such questions as which links and routes along transport networks are the most critical for the unimpeded flow of transport across a particular transport network.
The study identifies systemic critical issues and hazard-specific, high-risk locations in Vietnam's transport network. Considering climate change, it is estimated that 20 percent of the network is most critical in terms of its exposure to future disaster risks. Meanwhile, road failures can result in very high daily losses of up to US$1.9 million per day, while railway failures can result in losses as high as US$2.6 million per day.
To prepare for the increasing intensity and frequency of extreme hazards due to climate change, it is imperative to make investments to overhaul existing road assets to higher climate-resilient design standards.
Given the vulnerability of land-based transport, a shift to waterborne transport offers a good resilience strategy. A 10-percent shift in that direction could reduce climate risks by 25 percent, according to the report.
This report is a collaborative effort among the Vietnamese Ministry of Transport, the World Bank and Deutsche Gesellschaft für InternationaleZusammenarbeit GmbH (German Development Cooperation GIZ) under the commission by the German Federal Ministry for the Environment, Nature Conservation and Nuclear Safety (BMU). It is sponsored by the Australian Government through the Australia-World Bank Group Strategic Partnership in Vietnam – Phase 2 (ABP2) program.
UN General Assembly celebrates 20 years of promoting a culture of peace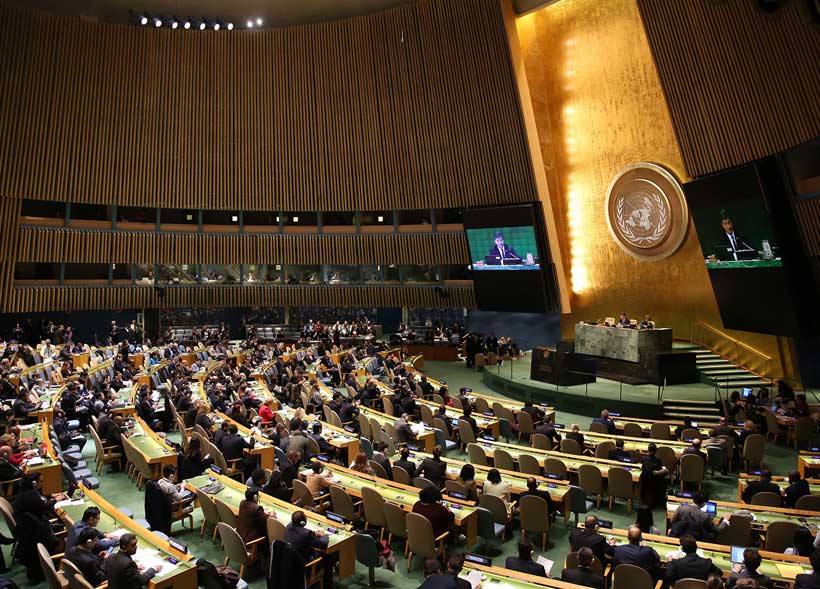 Just as the greatest global challenges cannot be solved by a single country, peace cannot be pursued in isolation, outgoing UN General Assembly President María Fernanda Espinosa said on Friday.
Ms. Espinosa was speaking at a high-level forum to mark the 20th anniversary of the General Assembly's adoption of a Declaration and Programme of Action on a Culture of Peace.
"Because peace is more than the absence of war, it needs constant nurturing through the pursuit of dignity and equality, of human rights and justice, of respect and understanding, and of cooperation and multilateralism", she said.
As UN Chef de Cabinet Maria Luiza Ribeiro Viotti pointed out, although peace is at the heart of the work of the United Nations, it is something that must be addressed daily.
"A culture of peace is inseparable from human rights, respect for diversity, and fairer societies," she said.
"One main challenge as we strive to achieve the Sustainable Development Goals is to build more preventive and inclusive approaches that ensure the participation of women, young people and vulnerable, marginalized and non-represented groups."
The Chef de Cabinet said working to achieve peace not only covers traditional notions of security but also challenges such as social injustice, the normalization of hate speech, terrorism, violence against women, and conflict.
Leymah Gbowee from Liberia knows many of these issues first-hand. She won the 2011 Nobel Peace Prize for her role in uniting Christian and Muslim women to help end her country's 14-year civil war.
She said peace is seen as the absence of bad, rather than the presence of good. However, instead of being "a fairytale of bland happiness", she views it as quite radical.
"If we dig a little deeper into what a culture of peace actually looks like, it pushes us beyond understanding peace as the absence of conflict and being a positive state itself", Ms. Gbowee told the gathering.
"A culture of peace creates an environment where people thrive and have their needs met. It looks like a population of satisfied people: healthy children, educated children, a functional health system, responsive justice structure, an empowered, recognized, appreciated and fully compensated community of women; food on the table of every home, and a lot more. It is the full expression of human dignity."
The high-level commemorative event marked Ms. Espinosa's final session presiding over the General Assembly, where all 193 Member States have equal representation.
In her goal to bring the UN's main deliberative and policy-making organ closer to everyday people, she chose the traditional ruler of the Ashanti people of Ghana to deliver the keynote address: a historic first.
Representing a kingdom that has existed since the 17th century, Otumfuo Osei Tutu II ascended the podium wearing kente cloth and accompanied by two praise-singers.
He highlighted some of the UN's accomplishments in preserving global security: for example, staving off nuclear war and preventing conflict between nations. However, as he observed, the landscape today is different.
"Warfare is no longer the threat we face from states; it is now a danger we face on a daily basis from our citizens and from all quarters. This new threat comes on the heels of an unprecedented trust deficit in political leadership at the national level. The effect of this trust deficit is to erode the capacity of political leaders to rally their people to coalesce around national interests. The consequence for peace and security cannot be overstated", he said.
The Ashanti leader called for a new partnership between elected authorities and traditional governance, in the spirit of authentic collaboration.