Strong outbound tourism demand from both traditional and emerging markets in 2017
Virtually all source markets reported higher tourism spending in 2017, reflecting continued strong demand for international tourism across all world regions. Both emerging and advanced economies fuelled growth, led by the United States which spent US$ 12 billion more on travel abroad. China spent US$ 8 billion more, consolidating its leadership as the biggest spender in the world. The Russian Federation spent US$ 7 billion more and Brazil US$ 5 billion more, both rebounding from weaker spending in previous years. Strong tourism expenditure reflects enhanced connectivity, increased visa facilitation and a global economic upswing.
All top 25 source markets reported higher spending on international tourism in 2017, as highlighted in the latest UNWTO World Tourism Barometer. China consolidated its leadership as the biggest spender in travel abroad in 2017 with US$ 258 billion in expenditure (+5% in local currency).
The other three BRIC economies all substantially increased expenditure in 2017. The Russian Federation (+13%) rebounded after a few years of declines, to reach US$ 31 billion, climbing three places to re-enter the top ten at number 8. Brazil (+20%) also recovered strongly and moved up eight places to number 16 with US$ 19 billion in expenditure. India continued its rise with 9% growth in spending to US$ 18 billion and moved up four places in the ranking to 17th.
"Emerging economies play a key role in tourism development and we are very pleased to see the rebound of the Russian Federation and Brazil, and the ongoing rise of India, as these key emerging outbound markets contribute to growth and market diversification in many destinations", said UNWTO Secretary-General, Zurab Pololikashvili.
Advanced economies also performed robustly in 2017, led by the United States (+9%), the world's second largest outbound market. US travellers spent US$ 12 billion more on international tourism to US$ 135 billion. Expenditure from Germany (3rd largest market) and the United Kingdom (4th) both increased 3%, and from France (5th) 1%.
Australia (6th) reported 7% growth and Canada (7th) a 9% increase. Completing the top ten are the Republic of Korea (9th) where expenditure grew by 9% and Italy (10th) where it increased by 6%.
Beyond the top ten, tourism spending also grew notably in Sweden (+14%) and Spain (+12%).
These strong results in outbound tourism are consistent with the 7% increase in international tourist arrivals in 2017. Demand for travel was particularly high in Europe, where arrivals increased 8% last year.
Restrictions on Tourism Travel Starting to Ease but Caution Remains
The world is slowly opening up again, new research from the World Tourism Organization (UNWTO) indicates, with destinations cautiously easing travel restrictions introduced in response to COVID-19. As the United Nations specialized agency releases its Global Guidelines for Reopening Tourism, signalling a transition into gearing up for stronger and better recovery, 3% of all global destinations have now taken steps to ease travel restrictions.
UNWTO has been monitoring the global response to COVID-19 since the start of the pandemic. The fourth edition of its COVID-19 Related Travel Restrictions: A Global Review for Tourism report, released today, again looked at the measures of 217 destinations worldwide as of 18 May 2020. The research shows that 7 destinations have eased travel restrictions for international tourism purposes. At the same time, several more destinations are engaged in significant discussions about the re-opening of borders.
Caution Remains
The report notes that 100% of all destinations worldwide continue to have some form of COVID-19-related travel restrictions in place. Furthermore, as of 18 May 75% continued to have their borders completely closed for international tourism. In 37% of all cases, travel restrictions have been in place for 10 weeks, while 24% of global destinations have had restrictions in place for 14 weeks or more.
UNWTO Secretary-General Zurab Pololikashvili said: "The timely and responsible easing of travel restrictions will help ensure the many social and economic benefits that tourism guarantees will return in a sustainable way. This will contribute to the livelihoods of many millions of people around the world. The sector is a driver of sustainable development and a pillar of economies. UNWTO stresses the need for vigilance, responsibility and international cooperation as the world slowly opens up again."
Mr Pololikashvili also welcomed the growing confidence in the global tourism sector, noting it stands ready to return to growth. While tourism has been the hardest hit of all the world's major economic sectors, UNWTO has led a joint response and last week released its Global Guidelines to Reopen Tourism. These guidelines outline the steps governments and the private sector can take to accelerate recovery in the months ahead.
Tourism-Dependent States Locked Down
Looking into global travel restrictions more closely, the UNWTO research shows that, the more important tourism is to the economies of individual destinations, the more likely they are to have introduced complete border closures. In the case of SIDS destinations (Small Island Developing States), 85% continue to have their borders completely closed for tourism purposes.
All UNWTO regions have more than 65% of their destinations completely closed to tourism: Africa (74%), Americas (86%), Asia and the Pacific (67%), Europe (74%) and the Middle East (69%).
The COVID-19-Related Travel Restrictions report also breaks down the level and type of travel restrictions in place, including prevalence of flight suspensions and measures including compulsory self-isolation and quarantine of tourist arrivals.
Coronavirus: practical advice for safe travel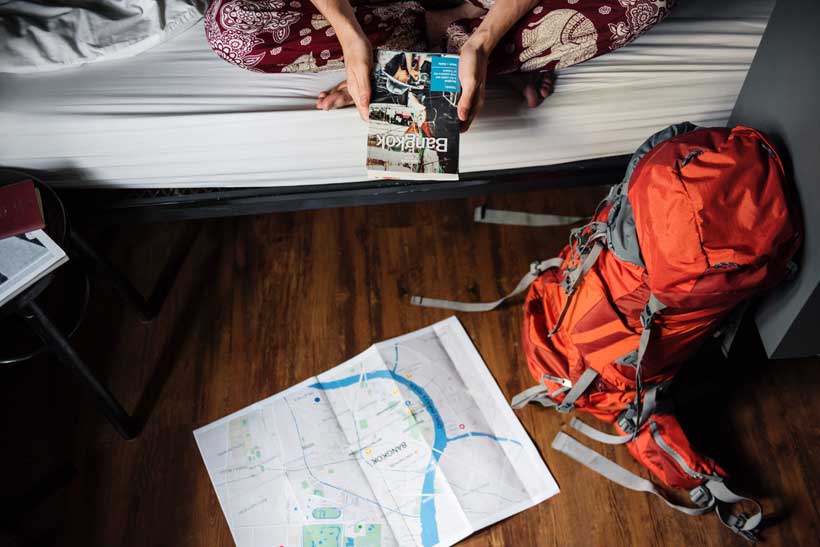 As EU countries gradually lift confinement measures, Europeans may be able to travel this summer, provided the health situation and national restrictions allow.
While people will need to take precautions and follow health and safety instructions from national authorities, the European Commission has come up with guidelines and recommendations to help EU countries coordinate the safe lifting of travel restrictions.
Book tickets and check-in online to avoid queues, when possible
Respect social distancing during luggage drop-off, security checks, boarding and baggage claim
Fewer passengers may be allowed on board and you might be asked to sit at a distance from passengers who are not part of your household.
When social distancing is difficult to ensure, you might be asked to wear face masks
Food, beverages and other goods may not be available on board
Transport companies may install protective barriers, for example between passengers and a coach driver. You may be asked to board through the back door
Drivers should open doors automatically at every stop, so passengers don't have to touch buttons or handles
Stations, ports and airports should guarantee regular cleaning and disinfection and provide sanitising/disinfecting products, including on board
There should be appropriate ventilation on all transport
Passengers can choose between refund or rerouting for cancelled tickets. If the transport company offers a voucher, you still have the right to ask for a refund
In a debate on 28 May, members of the transport and tourism committee called for financial support for the tourism industry to be delivered quickly and suggested a dedicated budget for the sector.
Committee chair Karima Delli (Greens, France) said: "Holidays are upon us. What are we waiting for? More information is needed to know where people can go or can't go."
On 15 May, Parliament approved relief measures for the transport sector to minimise the effects of the pandemic on airlines, railways, road and shipping companies.
Is it safe to stay in hotels?
Guests in hotels and other types of accommodation should respect social distancing when in common areas, as well as infection prevention and control measures such as coughing or sneezing into a paper tissue or bent elbow, hand hygiene and face masks.
Tourism facilities should provide guests with clear information and guidance prior to arrival and should have an action plan in place in case of infection in the establishment. They should also ensure regular cleaning and disinfection of frequently touched surfaces and good ventilation systems. Hotel staff should be trained in basic infection prevention and control.
UNWTO Launches Global Guidelines to Reopen Tourism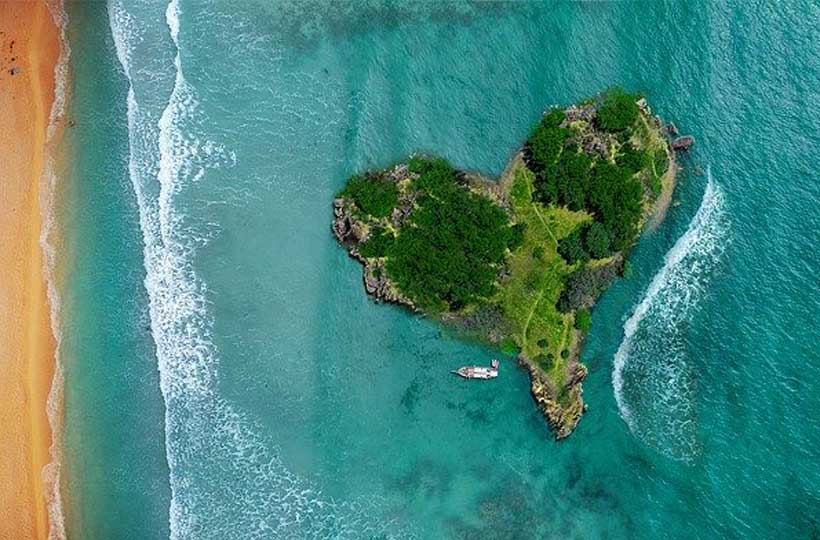 The World Tourism Organization (UNWTO) has released a set of guidelines to help tourism sector emerge stronger and more sustainably from COVID-19. The guidelines highlight the need to act decisively, to restore confidence and, as UNWTO strengthens its partnership with Google, to embrace innovation and the digital transformation of global tourism.
The guidelines were produced in consultation with the Global Tourism Crisis Committee and aim to support governments and private sector to recover from an unparalleled crisis. Depending on when travel restrictions are lifted, the United Nations specialized agency warns that international tourist arrivals could fall by between 60% and 80%. This puts 100-120 million jobs at risk and could lead to US$ 910 billion to US$ 1.2 trillion lost in exports.
UNWTO Secretary-General Zurab Pololikashvili said: "These guidelines provide both governments and businesses with a comprehensive set of measures designed to help them open tourism up again in a safe, seamless and responsible manner. They are the product of the enhanced cooperation that has characterized tourism's response to this shared challenge, building on knowledge and inputs from across the public and private sectors and from several UN agencies as part of the UN's wider response."
Safe and security protocols for tourism recovery
The new guide, a follow up of the Recommendations for Action already endorsed by the Committee, is focused on seven priorities for tourism recovery based on the pillars of mitigating the economic impact, developing safety protocols and coordinated responds and fostering innovation.
The guidelines highlight the importance of restoring the confidence of the travelers through safety and security protocols designed to reduce risks in each step of the tourism value chain. These protocols include the implementation of check procedures where appropriate, including temperature scans, testing, physical distancing, enhanced frequency of cleaning and the provision of hygiene kits for safe air travel, hospitality services or safe events.
Innovation key as UNWTO builds on Google partnership
The UNWTO Guidelines also highlight the opportunity to foster a digital transformation of destinations, companies and employees with initiatives such as the free online training with the UNWTO Online Academy and the implementation of apps such as the Hi Card to improve international interoperability at the airports and hotels. The role of technology in promoting social distancing in hotels and tourist destinations is also highlighted.
This comes as UNWTO strengthens its partnership with Google. Through this enhanced collaboration, the UN agency will work with Google to promote digital learning and online skills training so as to provide new opportunities across the global tourism sector.
Secretary-General Pololikashvili added: "We are thrilled to be working more closely with Google. The past weeks have highlighted the enhanced role technology plays in our lives and furthering the digital transformation of tourism will make the sector more resilient and create opportunities for people all around the world."
About the Global Tourism Crisis Committee
UNWTO formed the Global Tourism Crisis Committee to guide the sector as it responds to the COVID-19 crisis and to build the foundations for future resilience and sustainable growth.
The Committee comprises representatives of UNWTO's Member States and Affiliate Members, alongside the World Health Organization (WHO), the International Civil Aviation Organization (ICAO), Organisation for Economic Co-operation and Development (OECD), World Bank Group and the International Maritime Organization (IMO). The private sector is represented by Airports Council International (ACI), Cruise Lines International Association (CLIA), International Air Transport Association (IATA) and World Travel and Tourism Council (WTTC) to ensure a coordinated and effective response.