IEA holds high-level workshop on the future of electricity
The future of electricity will be the "fuel" focus of the next World Energy Outlook, the International Energy Agency's flagship publication, to be released in mid-November.   
As part of an agency-wide effort on this WEO electricity focus, the IEA hosted a high-level workshop in Paris on Tuesday, bringing together decision makers and leading experts from around the world to provide strategic guidance on the analysis and share their experience. The workshop marked a high point in the IEA's "Year of Electricity," examining various aspects of the transformation of the electricity sector this year.
The workshop was attended by representatives from 75 organisations, covering a wide range from government, industry, utilities, manufacturers, downstream, consulting, industry associations, research and academia. It also included a broad regional coverage, with participants representing more than 40 countries, from the IEA family and beyond.
The future looks bright for electricity, which is set to grow at twice the rate of overall energy demand to 2040. In 2016, total power sector investment surpassed that of oil and gas for the first time, propelled by renewables, mostly solar and wind. Meanwhile 1.1 billion people still lack access to electricity globally, new demand is coming from electric mobility, digitalization, cooling and heating.
And the nature of electricity supply is undergoing a major transition, from a century-old foundation of dispatchable fossil fuels to ever cheaper variable renewables, with related market reforms underway. The power sector is responsible for close to 40% of energy-related greenhouse-gas emissions, 60% of coal use and 36% of natural gas use. Understanding changes in the power sector is therefore essential to analysing progress towards environmental goals and understanding global energy trends.
The objectives of the WEO's focus on electricity will include:
– Assessing the long-term outlook for electricity demand, with insights on traditional and new sources of demand growth such as electric vehicles, digitalization, cooling and energy access in developing countries, and the emerging need for responsive demand.
– Providing in-depth analysis of the speed of the transition underway in electricity supply – highlighting global issues and regional perspectives – based on the latest market data, technology developments and government policies.
– Investigating the implications on electricity security, environmental protection and economic development, with insights on market designs.
– Exploring key uncertainties, resulting from the pace of deployment for new technologies, market and policy developments, and changing consumer preferences.
In addition, this year's WEO will also have a focus on oil and gas producing economies.
Health Leaders Stress Need for Coordinated Global Response to Tackle Pandemics
Improved global coordination and regional capacity building will help ensure the world is better prepared for the next pandemic, said leading health experts at the World Economic Forum Annual Meeting 2022.
"We must not lose this moment of potential transformative change in building preparedness," said Helen E. Clark, Board Chair, Partnership for Maternal, Newborn & Child Health, World Health Organization (WHO). "Unfortunately, political resolve to solve COVID is beginning to fade."
Paul Kagame, President of Rwanda, pointed out that the COVID-19 pandemic is still raging in many countries. "To date, the African continent has fully vaccinated just 18% of its adult population." This is mostly due to the lack of virus testing and vaccine administration capacity, he said.
"Investing in health systems and regional bodies like Africa CDC and African Medicines Agency must be a key priority. We have to act in the full expectation that there will be another pandemic."
Bill Gates, Co-Chair of the Bill & Melinda Gates Foundation, said it was critical to identify and isolate viral outbreaks early. "Infectious disease is an exponential phenomenon and less than 2% of overall deaths occur in the first 100 days."
"Unfortunately, much of the world's pandemic risk resides in countries which don't have the capacity to respond quickly and effectively," he said. "You have to have global capacity if you are serious about pandemics."
Peter Sands, Executive Director of the Global Fund to Fight AIDS, Tuberculosis and Malaria, argued for the need for "multi-pathogen infrastructure and capacity". That is, to ensure that broad public health surveillance and infrastructure are available across the infectious disease spectrum.
"We need to finish the job – and we can do that by investing intelligently in infrastructure like lab networks, community health workers, supply chains and simultaneously help countries defeat HIV, TB and malaria as well as make them safer against future pathogens," he said.
Francis deSouza, President and CEO of Illumina, predicted that the pandemic will launch the world into what he describes as the "Era of Biology" in which human health, longevity and biology will underpin the 21st century.
"The amount of breakthrough innovations that have occurred during the pandemic period is unprecedented," he said. On the sequencing front, for example, the price has dropped 99% over the past few years. This has enabled us to deploy sequencing around the world to over 190 countries".
He added: "However, we are only as strong as the weakest among us, hence we need to build a global infrastructure and have a coordinated global response to the next outbreak."
'New dawn' for Europe as War in Ukraine Strengthens EU and Support for Enlargement
The European Union surprised the world, and even itself, with the speed, scale and unity of its response to Russia's invasion of Ukraine. This "new" Europe is ready to project both soft and hard power on the world stage, European leaders told participants at the World Economic Forum Annual Meeting 2022.
Christine Lagarde, President, European Central Bank, on the panel at the session, European Unity in a Disordered World?, said the Ukraine war has revealed how powerful Europe is collectively: "This is a new dawn for Europe."
The war on Ukraine has also revealed weaknesses – including global supply chain vulnerabilities and over-reliance on Russian energy, she said, but Europe is addressing this and can begin to flex its muscles on the global stage. "Europe has untapped purchasing power, trading power, technology power, pension power and moral power."
Roberta Metsola, President of the European Parliament, reinforced the point. "This is Europe's moment," she said. "Europe can become the global project for peace."
Mistakes of the past will be rectified, she said. "For way too long we did not seriously consider an energy union where we can rely on each other rather than on a country that can switch us off at any time."
Referring to the EU's support and defence of Ukraine, she was emphatic: "This is not the time to talk about face-saving for Russia or appeasement."
Eduard Heger, Prime Minister of Slovakia, also on the panel, said: "If Ukraine falls to Russian aggression, Slovakia is next." He added that we must continue to provide military support as well as step up humanitarian aid. "Above all we need to give Ukrainians hope."
"Let's not compromise – we must remain faithful to the values of the EU – freedom, rule of law, human dignity and equal rights."
Micheál Martin, Taoiseach of Ireland, said of Russia's invasion of Ukraine: "The people of Europe have spoken. Enough is enough." In response there is much stronger unanimity between member states and more support than ever to accept the accession of new members.
He continued: "We see the EU's future in terms of the green economy and in terms of the digitalization but also in terms of enlargement."
Mark Rutte, Prime Minister of the Netherlands, called on European member states to continue to raise their defence spending. "The NATO alliance members are inseparable, but Europe must play its part," he said. "This will help transform Europe from a soft power to a hard power."
New Accord to Improve Health and Vaccine Equity for 1.2 Billion People in Lower-Income Countries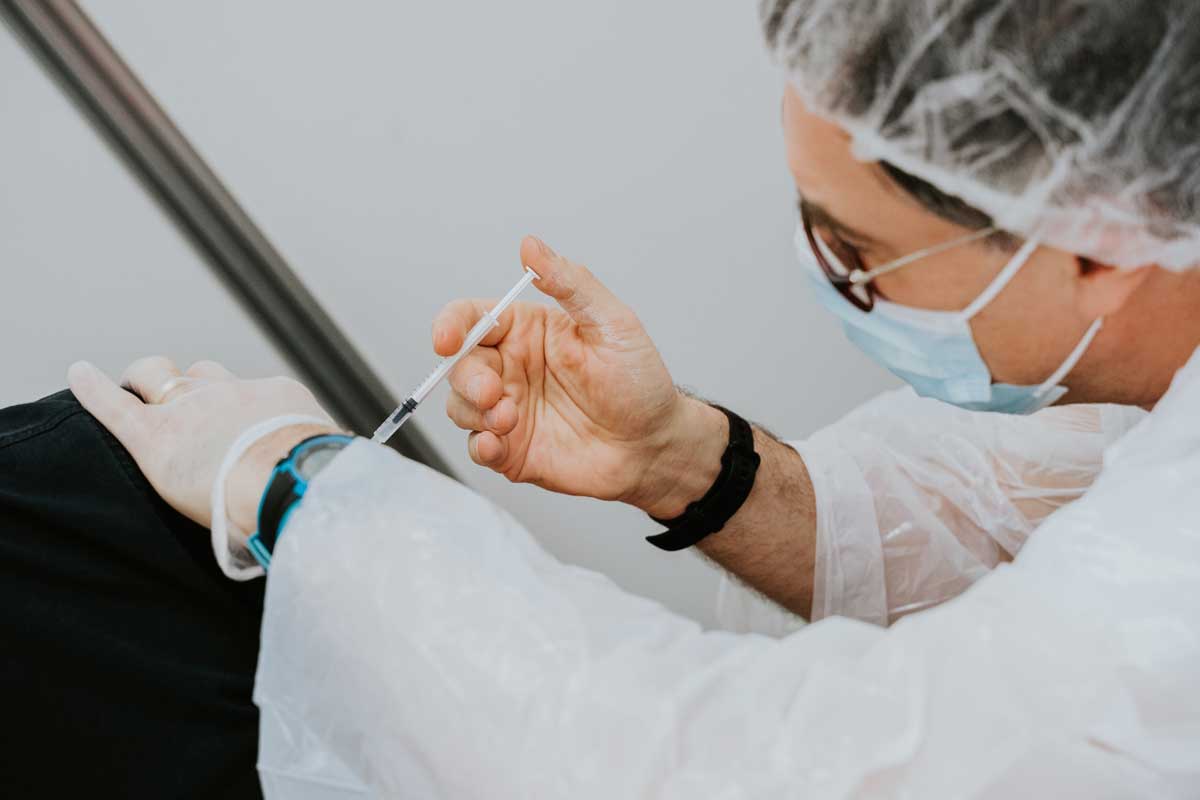 A groundbreaking initiative launched today at the World Economic Forum Annual Meeting in Davos 2022 aims to greatly reduce the health inequities that exist between many lower-income countries and the rest of the world.
An Accord for a Healthier World is led by Pfizer. The pharmaceutical company will offer all its patent-protected medicines and vaccines, including the COVID jab, that are available in the United States and the European Union on a not-for-profit basis to 1.2 billion people in 45 lower-income countries.
"As we learned in the global COVID-19 vaccine rollout, supply is only the first step to helping patients. We will work closely with global health leaders to make improvements in diagnosis, education, infrastructure, storage and more. Only when all the obstacles are overcome can we end healthcare inequities and deliver for all patients," said Albert Bourla, Chairman and CEO of Pfizer.
Pfizer will work with healthcare officials in Rwanda, Ghana, Malawi, Senegal and Uganda to identify early insights and opportunities to ensure all medicines and vaccines can reach those in need. This will include expertise to support diagnosis, healthcare professional education and training along with supply chain management and other infrastructure enhancements. Learnings from these five countries will be applied to support a rollout to 40 more countries.
"This is how all global problems should be tackled," said Lazarus Chakwera, President of Malawi. "The great thing about this accord is that it helps low-income countries without violating their dignity and agency as people, for it is a true partnership that involves both Pfizer and countries like Malawi sharing the burden of costs and tasks in the production and delivery of supplies that will save millions of lives."
The collaboration seeks to identify quick and efficient regulatory pathways and procurement processes to reduce the longer amount of time it can take to make new medicines and vaccines available in these countries. Pfizer has committed to provide 23 medicines and vaccines that treat infectious diseases, certain cancers and rare and inflammatory diseases. It also plans to add future medicines and vaccines on a not-for-profit basis.
The accord, with funding from the Bill & Melinda Gates Foundation, is advancing work on the development of vaccine candidates for the prevention of Group B Streptococcus, a leading cause of stillbirth and newborn mortality in low-income countries. They are also discussing opportunities to support respiratory syncytial virus vaccine development, another maternal vaccine.
"Everyone, no matter where they live, should have the same access to innovative, life-saving drugs and vaccines," said Bill Gates, Co-Chair of the Bill & Melinda Gates Foundation. "[The accord] could help millions more people in low-income countries get the tools they need to live a healthy life. Pfizer is setting an example for other companies to follow."
Paul Kagame, President of Rwanda, described the accord as an important step towards sustainable health security for countries at every income level. "Rapid and affordable access to the most advanced medicines and vaccines is the cornerstone of global health equity," he said.
President Nana Addo Dankwa Akufo-Addo of Ghana, said true health equity needs strong cooperation between the public and private sectors. "We must continue to strive for quality healthcare for all people to live longer, stronger and healthier lives," he said.
Macky Sall, President of Senegal, said the accord works towards a better world. "Senegal proudly supports the launch of An Accord for a Healthier World to improve health equity and outcomes for the people of our country and across the world," he said.
Yoweri Museveni, President of Uganda, said it is important that partners find new ways to address challenges in access to medicines. "It is the time to close the health equity gap," he said.