A European approach on Artificial Intelligence
The EU Commission is proposing a European approach to make the most out of the opportunities offered by artificial intelligence (AI), while addressing the new challenges AI brings. Building on European values, the Commission is proposing a three-pronged approach: increasing public and private investments; preparing for socio-economic changes brought about by AI; and ensuring an appropriate ethical and legal framework.
Boosting the EU's technological and industrial capacity and AI uptake across the economy
What kind of challenges can AI address? What kind of AI projects will the EU fund?
AI helps us solve many societal challenges from helping doctors make faster and more accurate medical diagnoses to assisting farmers in using fewer pesticides for their crops. It also helps public administrations to provide tailor-made responses to citizens and to decrease the number of traffic accidents. AI can help fight climate change or anticipate cybersecurity threats. The Commission will fund projects to support the use of AI in many applications, from health to transport, and to digitise industry. EU funding will also support projects to improve the performance of AI technology (e.g. the quality of speech recognition).
The Commission will support fundamental research, and also help bring more innovations to the market through the European Innovation Council pilot. Additionally, the Commission will support Member States' efforts to jointly establish AI research excellence centres across Europe. The goal is to encourage networking and collaboration between the centres, including the exchange of researchers and joint research projects.
The Commission will also support the uptake of AI across Europe, with a toolbox for potential users, focusing on small and medium-sized enterprises, non-tech companies and public administrations. The set of measures will include an EU 'AI-on-demand platform' giving advice and easy access to the latest algorithms and expertise; a network of AI-focused Digital Innovation Hubs facilitating testing and experimentation; and industrial data platforms offering high quality datasets. Several priorities have also been identified for the post-2020 multiannual financial framework (such as increased support in fields such as explainable AI to develop AI systems in a way which allows humans to understand the basis of their action or AI systems which need less data).
How will the European Fund for Strategic Investments (EFSI) help companies to adopt AI and when?
The European Fund for Strategic Investments will support the development and the uptake of AI, as part of the wider efforts to promote digitisation. The Commission – together with its strategic partner, the European Investment Bank Group – aims to mobilise more than €500 million in total investments in the period 2018-2020 across a range of key sectors. To this end, a thematic investment platform under the EFSI could be set up. In addition, the European Commission and the European Investment Fund have just launched VentureEU, a €2.1 billion Pan-European Venture Capital Fund-of-Funds programme, to boost investment in innovative start-up and scale-up companies across Europe.
What are Digital Innovation Hubs and how will they contribute to the use of AI?
Digital Innovation Hubs are local ecosystems that help companies in their vicinity (especially small and medium-sized enterprises) to take advantage of digital opportunities. They offer expertise on technologies, testing, skills, business models, finance, market intelligence and networking. For example, a small company that produces metal parts for the automotive industry could consult the regional hub and ask for advice on how to improve the manufacturing process with AI. Experts from the hub would then visit the factory, analyse the production process, consult with other AI experts in the network of hubs, make a proposal and then implement it. These activities would be partially financed with EU money.
Preparing for socioeconomic changes
What is the Blueprint for Sectoral cooperation on Skills? Which sectors are targeted?
Europeans should have every opportunity to acquire the skills and knowledge they need and to master new technology. National schemes are essential for providing such up-skilling and training. They can benefit from support by the European Structural and Investment Funds (supporting skills development with €27 billion over the period 2014-2020, out of which the European Social Fund invests €2.3 billion specifically in digital skills) and should also benefit from support from the private sector.
The Blueprint for Sectoral cooperation on Skills identifies skills needed and gaps in a sector and connects with partners that can help address those needs by developing a common European strategy and curricula development. Five sectors were chosen to pilot the Blueprint in 2017 (automotive, maritime technology, space/geo information, textile/leather/clothing/footwear and tourism) and six other sectors have been recently added (additive manufacturing, construction, maritime shipping, paper-based value chain, renewable energy and green technologies and steel industry) with EU funding support of close to €50 million.
What is the Digital Opportunity Traineeship in advanced digital skills for students and recent graduates? How will it support AI?
The Digital Opportunity traineeship initiative will provide cross-border traineeships for up to 6,000 students and recent graduates as of summer 2018. It will give students of all disciplines the opportunity to get hands-on digital experience within companies, in fields demanded where there is a skills gap, and strengthen their ICT skills, in fields such as AI.
In addition to the Digital Opportunity traineeships, the Commission asked all Member States to develop national digital skills strategies by mid-2017 and to set up national coalitions to support their implementation. National Coalitions bring together ICT and ICT-intensive companies, education and training providers, education and employment ministries, public and private employment services, associations, non-profit organisations and social partners, who all develop measures to bring digital skills to all levels of society. Through the Digital Skills and Jobs Coalition the Commission will encourage business-education partnerships for AI.
The European Institute of Innovation & Technology also designs specific programmes at Master and PhD levels to address needs arising from the digital sector and digital transformation. The programmes combine in-depth technical skills with strong innovation and entrepreneurial components. They develop skills linked to data collection techniques, data analysis methods, computer science, electronic engineering, deep learning and image recognition. These are all skills needed in areas of AI applications such as self-driving cars and robotics and image/video identification with applications in security and safety.
Ensuring an appropriate ethical and legal framework
How is the Commission encouraging the transparency of algorithms?
Algorithms are behind more and more decisions that affect our everyday lives such as access to universities, getting a loan, or the selection of filtering of information; transparency is therefore crucial. In several areas, there are already EU rules for algorithmic decisions. Examples include automated decisions based on personal data (General Data Protection Regulation, GDPR) and for high-frequency trading on the stock-market (Markets in Financial Instruments Directive, MiFID II).
Algorithmic transparency will be a topic addressed in the AI ethics guidelines to be developed by the end of the year. The AI ethics guidelines will build on work from various relevant initiatives such as the Algorithmic Awareness Building Project which will address issues related to algorithmic transparency, accountability and fairness.
Algorithmic transparency is not about disclosure of source code as such. It can take different forms, depending on the situation, including meaningful explanation (as required in GDPR), or reporting to the competent authorities (as required in MiFID II).
What is the product liability directive? Why is guidance needed?
The EU has liability rules for defective products. The Product Liability Directive dates from 1985 and strikes a careful balance between protecting consumers and encouraging businesses to market innovative products. The Directive covers a broad range of products and possible scenarios.
In principle, if AI is integrated into a product and a defect can be proven in a product that caused material damage to a person, the producer will be liable to pay compensation.
The actual cause of events that lead to damage or incident is decisive for the attribution of liability. The Commission plans to issue an interpretative guidance clarifying concepts of the Directive in view of the new technologies, building on a first assessment on liability for emerging digital technologies published today.
How does the General Data Protection Regulation apply to AI?
The General Data Protection Regulation (GDPR) ensures a high standard of personal data protection, including the principles of data protection by design and by default. It has provisions on decision-making based solely on automated processing, including profiling (AI-based systems). In such cases, data subjects have the right to be provided with meaningful information about the logic involved in the decision.
The GDPR also gives individuals the right not to be subject solely to automated decision-making (except in certain situations) such as automatic refusal of an online credit application or e-recruiting practices without any human intervention. Such processing includes profiling that consists of any form of automated processing of personal data evaluating the personal aspects relating to a natural person (AI-based systems), in particular to analyse or predict aspects concerning the data subject's performance at work, economic situation, health, personal preferences or interests, reliability or behaviour, location or movements, where it produces legal effects concerning him or her or similarly significantly affects him or her.
What will the ethics guidelines be about? What role will the AI Alliance play?
Draft AI ethics guidelines will be developed on the basis of the EU's Charter of Fundamental Rights, following a large consultation of stakeholders within the AI Alliance. The draft guidelines will build on the statement published by the European Group of Ethics in Science and New Technologies. They will address issues such as the future of work, fairness, safety, social inclusion, algorithmic transparency, and more broadly, will examine the impact on fundamental rights, including privacy, dignity, consumer protection and non-discrimination.
Given the scale of the challenge associated with AI, the full participation of all actors including businesses, academics, consumer organisations, trade unions, policy makers and representatives of civil society is essential. This is why the Commission wants to bring together a broad community of stakeholders around AI-relevant questions under the European AI Alliance. The Alliance will be set up by July 2018, and AI ethics guidelines will be published by the end of the year.
Iran among five pioneers of nanotechnology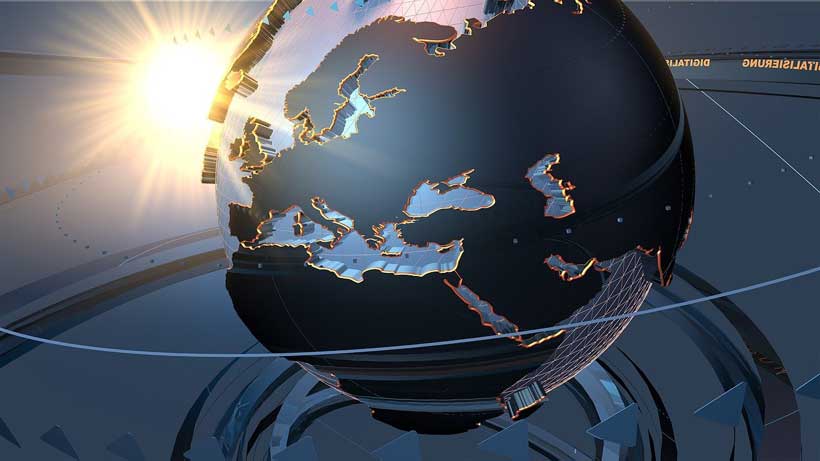 Prioritizing nanotechnology in Iran has led to this country's steady placement among the five pioneers of the nanotechnology field in recent years, and approximately 20 percent of all articles provided by Iranian researchers in 2020 are relative to this area of technology.
Iran has been introduced as the 4th leading country in the world in the field of nanotechnology, publishing 11,546 scientific articles in 2020.
The country held a 6 percent share of the world's total nanotechnology articles, according to StatNano's monthly evaluation accomplished in WoS databases.
There are 227 companies in Iran registered in the WoS databases, manufacturing 419 products, mainly in the fields of construction, textile, medicine, home appliances, automotive, and food.
According to the data, 31 Iranian universities and research centers published more than 50 nano-articles in the last year.
In line with China's trend in the past few years, this country is placed in the first stage with 78,000 nano-articles (more than 40 percent of all nano-articles in 2020), and the U.S. is at the next stage with 24,425 papers. These countries have published nearly half of the whole world's nano-articles.
In the following, India with 9 percent, Iran with 6 percent, and South Korea and Germany with 5 percent are the other head publishers, respectively.
Almost 9 percent of the whole scientific publications of 2020, indexed in the Web of Science database, have been relevant to nanotechnology.
There have been 191,304 nano-articles indexed in WoS that had to have a 9 percent growth compared to last year. The mentioned articles are 8.8 percent of the whole produced papers in 2020.
Iran ranked 43rd among the 100 most vibrant clusters of science and technology (S&T) worldwide for the third consecutive year, according to the Global Innovation Index (GII) 2020 report.
The country experienced a three-level improvement compared to 2019.
Iran's share of the world's top scientific articles is 3 percent, Gholam Hossein Rahimi She'erbaf, the deputy science minister, has announced.
The country's share in the whole publications worldwide is 2 percent, he noted, highlighting, for the first three consecutive years, Iran has been ranked first in terms of quantity and quality of articles among Islamic countries.
Sourena Sattari, vice president for science and technology has said that Iran is playing the leading role in the region in the fields of fintech, ICT, stem cell, aerospace, and is unrivaled in artificial intelligence.
From our partner Tehran Times
Free And Equal Internet Access As A Human Right
Having internet access in a free and equal way is very important in contemporary world. Today, there are more than 4 billion people who are using internet all around the world. Internet has become a very important medium by which the right to freedom of speech and the right to reach information can be exercised. Internet has a central tool in commerce, education and culture.
Providing solutions to develop effective policies for both internet safety and equal Internet access must be the first priority of governments. The Internet offers individuals power to seek and impart information thus states and organizations like UN have important roles in promoting and protecting Internet safety. States and international organizations play a key role to ensure free and equal Internet access.
The concept of "network neutrality" is significant while analyzing equal access to Internet and state policies regulating it. Network Neutrality (NN) can be defined as the rule meaning all electronic communications and platforms should be exercised in a non-discriminatory way regardless of their type, content or origin. The importance of NN has been evident in COVID-19 pandemic when millions of students in underdeveloped regions got victimized due to the lack of access to online education.
Article 19/2 of the International Covenant on Civil and Political Rights notes the following:
"Everyone shall have the right to freedom of expression; this right shall include freedom to seek, receive and impart information and ideas of all kinds, regardless of frontiers either orally, in writing or in print, in the form of art, or through any other media of his choice."
Internet access and network neutrality directly affect human rights. The lack of NN undermines human rights and causes basic human right violations like violating freedom of speech and freedom to reach information. There must be effective policies to pursue NN. Both nation-states and international organizations have important roles in making Internet free, safe and equally reachable for the people worldwide. States should take steps for promoting equal opportunities, including gender equality, in the design and implementation of information and technology. The governments should create and maintain, in law and in practice, a safe and enabling online environment in accordance with human rights.
It is known that, the whole world has a reliance on internet that makes it easy to fullfill basic civil tasks but this is also threatened by increasing personal and societal cyber security threats. In this regard, states must fulfill their commitment to develop effective policies to attain universal access to the Internet in a safe way.
As final remarks, it can be said that, Internet access should be free and equal for everyone. Creating effective tools to attain universal access to the Internet cannot be done only by states themselves. Actors like UN and EU have a major role in this process as well.
Future Energy Systems Need Clear AI Boundaries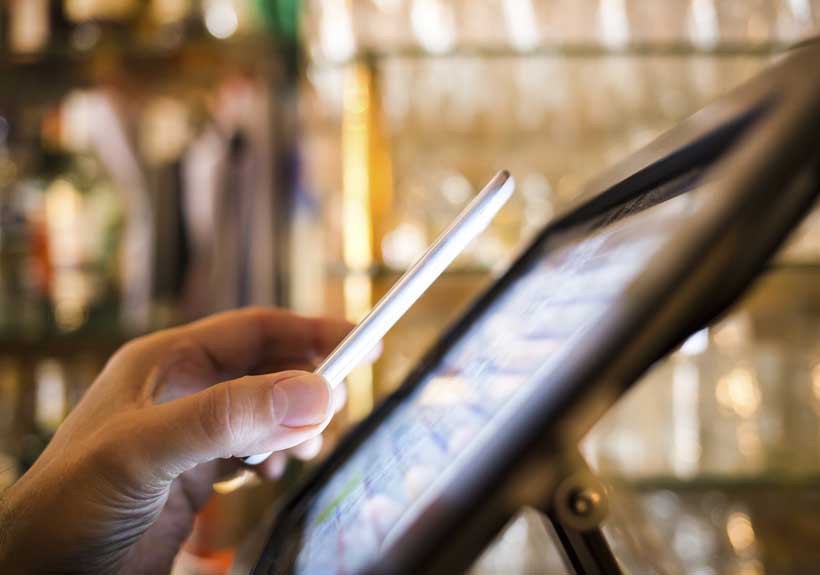 Today, almost 60% of people worldwide have access to the Internet via an ever-increasing number of electronic devices. And as Internet usage grows, so does data generation.
Data keeps growing at unprecedented rates, increasingly exceeding the abilities of any human being to analyse it and discover its underlying structures.
Yet data is knowledge. This is where artificial intelligence (AI) comes in. Today's high-speed computing systems can "learn" from experience and, thus, effectively replicate human decision-making.
Besides holding its own among global chess champions, AI aids in converting unstructured data into actionable knowledge. At the same time, it enables the creation of even more insightful AI – a win-win for all. However, this doesn't happen without challenges along the way.
Commercial uses of AI have expanded steadily in recent years across finance, healthcare, education and other sectors. Now, with COVID-19 lockdowns and travel restrictions, many countries have turned to innovative technologies to halt the spread of the virus.
The pandemic, therefore, has further accelerated the global AI expansion trend.
Energy systems need AI, too.
Rapidly evolving smart technology is helping to make power generation and distribution more efficient and sustainable. AI and the Big Data that drives it have become an absolute necessity. Beyond just facilitating and optimising, these are now the basic tools for fast, smart decision making.
With the accelerating shift to renewable power sources, AI can help to reduce operating costs and boost efficiency. Crucially, AI-driven "smart grids" can manage variable supply, helping to maximise the use of solar and wind power.
Read more in IRENA's Innovation Toolbox.
Risks must be managed to maximise the benefits.
AI usage in the energy sector faces expertise-related and financial constraints.
Decision makers, lacking specialised knowledge, struggle to appreciate the wide-ranging benefits of smart system management. In this respect, energy leaders have proven more conservative than those in other sectors, such as healthcare.
Meanwhile, installing powerful AI tools without prior experience brings considerable risks. Data loss, poor customisation, system failures, unauthorised access – all these errors can bring enormous costs.
Yet like it or not, interconnected devices are on the rise.
What does this all mean for the average consumer?
Smart phones, smart meters and smart plugs, connected thermostats, boilers and smart charging stations have become familiar, everyday items. Together, such devices can form the modern "smart home", ideally powered by rooftop solar panels.
AI can help all of us, the world's energy consumers, become prosumers, producing and storing our own energy and interacting actively with the wider market. Our data-driven devices, in turn, will spawn more data, which helps to scale up renewables and maximise system efficiency.
But home data collection raises privacy concerns. Consumers must be clearly informed about how their data is used, and by whom. Data security must be guaranteed. Consumer privacy regulations must be defined and followed, with cybersecurity protocols in place to prevent data theft.
Is the future of AI applications in energy bright?
Indeed, the outlook is glowing, but only if policy makers and societies strike the right balance between innovation and risk to ensure a healthy, smart and sustainable future.
Much about AI remains to be learned. As its use inevitably expands in the energy sector, it cannot be allowed to work for the benefit of only a few. Clear strategies need to be put in place to manage the AI use for the good of all.