The Ethical and Legal Issues of Artificial Intelligence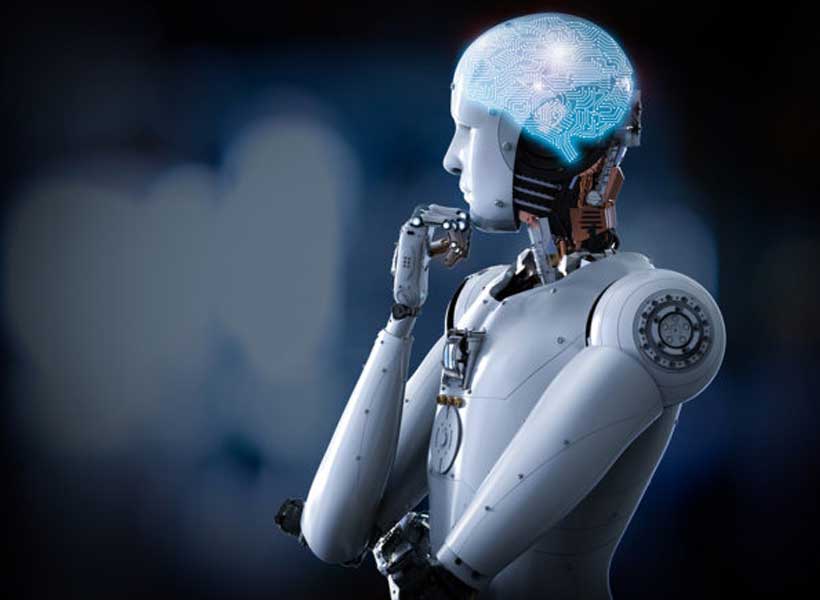 Ethics and law are inextricably linked in modern society, and many legal decisions arise from the interpretation of various ethical issues. Artificial intelligence adds a new dimension to these questions. Systems that use artificial intelligence technologies are becoming increasingly autonomous in terms of the complexity of the tasks they can perform, their potential impact on the world and the diminishing ability of humans to understand, predict and control their functioning. Most people underestimate the real level of automation of these systems, which have the ability to learn from their own experience and perform actions beyond the scope of those intended by their creators. This causes a number of ethical and legal difficulties that we will touch upon in this article.
Ethics and Artificial Intelligence
There is a well-known thought experiment in ethics called the trolley problem. The experiment raises a number of important ethical issues that are directly related to artificial intelligence. Imagine a runaway trolley going down the railway lines. There are five people tied to the track ahead. You are standing next to a lever. If you pull it, the trolley will switch to a different set of track. However, there is another person tied to that set of track. Do you pull the lever or not?
There is no clear-cut answer to this question. What is more, there are numerous situations in which such a decision may have to be made [1]. And different social groups tend to give different answers. For example, Buddhist monks are overwhelmingly willing to sacrifice the life of one person in order to save five, even if presented with a more complicated variation of the trolley problem.
As for artificial intelligence, such a situation could arise, for example, if a self-driving vehicle is travelling along a road in a situation where an accident is unavoidable. The question thus arises as to whose lives should take priority – those of the passengers, the pedestrians or neither. A special website has been created by the Massachusetts Institute of Technology that deals with this very issue: users can test out various scenarios out on themselves and decide which courses of action would be the most worthwhile.
Other questions also arise in this case: What actions can be allowed from the legal point of view? What should serve as a basis for such decisions? Who should ultimately be held responsible? This problem has already been addressed by companies and regulators. Representatives at Mercedes, for example, have said outright that their cars will prioritize the lives of passengers. The Federal Ministry of Transport and Digital Infrastructure of Germany responded to this immediately, anticipating future regulation by stating that making such a choice based on a set of criteria would be illegal, and that the car manufacturer be held responsible for any injury or loss of life.
Other countries may go a different route. Take the Chinese Social Credit System, for example, which rates its citizens based how law-abiding and how useful to society they are, etc. Those with low ratings will face sanctions. What is stopping the Chinese government from introducing a law that forces manufacturers of self-driving vehicles to sacrifice the lives of lower-rated citizens in the event of an unavoidable accident? Face recognition technologies and access to the relevant databases make it perfectly possible to identify potential victims and compare their social credit ratings.
The Main Problems Facing the Law
The legal problems run even deeper, especially in the case of robots. A system that learns from information it receives from the outside world can act in ways that its creators could not have predicted [2], and predictability is crucial to modern legal approaches. What is more, such systems can operate independently from their creators or operators thus complicating the task of determining responsibility. These characteristics pose problems related to predictability and the ability to act independently while at the same time not being held responsible [3].
There are numerous options in terms of regulation, including regulation that is based on existing norms and standards. For example, technologies that use artificial intelligence can be regulated as items subject to copyright or as property. Difficulties arise here, however, if we take into account the ability of such technologies to act autonomously, against the will of their creators, owners or proprietors. In this regard, it is possible to apply the rules that regulate a special kind of ownership, namely animals, since the latter are also capable of autonomous actions. In Russian Law, the general rules of ownership are applied to animals (Article 137 of the Civil Code of the Russian Federation); the issue of responsibility, therefore, comes under Article 1064 of the Civil Code of the Russian Federation: injury inflicted on the personality or property of an individual shall be subject to full compensation by the person who inflicted the damage.
Proposals on the application of the law on animals have been made [4], although they are somewhat limited. First, the application of legislation on the basis of analogy is unacceptable within the framework of criminal law. Second, these laws have been created primarily for household pets, which we can reasonably expect will not cause harm under normal circumstances. There have been calls in more developed legal systems to apply similar rules to those that regulate the keeping of wild animals, since the rules governing wild animals are more stringent [5]. The question arises here, however, of how to make a separation with regard to the specific features of artificial intelligence mentioned above. Moreover, stringent rules may actually slow down the introduction of artificial intelligence technologies due to the unexpected risks of liability for creators and inventors.
Another widespread suggestion is to apply similar norms to those that regulate the activities of legal entities [6]. Since a legal entity is an artificially constructed subject of the law [7], robots can be given similar status. The law can be sufficiently flexible and grant the rights to just about anybody. It can also restrict rights. For example, historically, slaves had virtually no rights and were effectively property. The opposite situation can also be observed, in which objects that do not demonstrate any explicit signs of the ability to do anything are vested with rights. Even today, there are examples of unusual objects that are recognized as legal entities, both in developed and developing countries. In 2017, a law was passed in New Zealand recognizing the status of the Whanganui River as a legal entity. The law states that the river is a legal entity and, as such, has all the rights, powers and obligations of a legal entity. The law thus transformed the river from a possession or property into a legal entity, which expanded the boundaries of what can be considered property and what cannot. In 2000, the Supreme Court of India recognized the main sacred text of the Sikhs, the Guru Granth Sahib, as a legal entity.
Even if we do not consider the most extreme cases and cite ordinary companies as an example, we can say that some legal systems make legal entities liable under civil and, in certain cases, criminal law [8]. Without determining whether a company (or state) can have free will or intent, or whether they can act deliberately or knowingly, they can be recognized as legally responsible for certain actions. In the same way, it is not necessary to ascribe intent or free will to robots to recognize them as responsible for their actions.
The analogy of legal entities, however, is problematic, as the concept of legal entity is necessary in order to carry out justice in a speedy and effective manner. But the actions of legal entities always go back to those of a single person or group of people, even if it is impossible to determine exactly who they are [9]. In other words, the legal responsibility of companies and similar entities is linked to the actions performed by their employees or representatives. What is more, legal entities are only deemed to be criminally liable if an individual performing the illegal action on behalf of the legal entity is determined [10]. The actions of artificial intelligence-based systems will not necessarily be traced back to the actions of an individual.
Finally, legal norms on the sources of increased danger can be applied to artificial intelligence-based systems. In accordance with Paragraph 1 of Article 1079 of the Civil Code of the A Russian Federation, legal entities and individuals whose activities are associated with increased danger for the surrounding population (the use of transport vehicles, mechanisms, etc.) shall be obliged to redress the injury inflicted by the source of increased danger, unless they prove that injury has been inflicted as a result of force majeure circumstances or at the intent of the injured person. The problem is identifying which artificial intelligence systems can be deemed sources of increased danger. The issue is similar to the one mentioned above regarding domestic and wild animals.
National and International Regulation
Many countries are actively creating the legal conditions for the development of technologies that use artificial intelligence. For example, the "Intelligent Robot Development and Dissemination Promotion Law" has been in place in South Korea since 2008. The law is aimed at improving the quality of life and developing the economy through the creation and promotion of a strategy for the sustainable development of the smart robot industry. Every five years, the government works out a basic plan to ensure that these goals are achieved.
I would like to pay particular attention here to two recent examples: France, which has declared its ambitions to become a European and world leader in artificial intelligence; and the European Union, which has put forward advanced rules for the regulation of smart robots.
France
In late March 2018, President of France Emmanuel Macron presented the country's new national artificial intelligence strategy, which involves investing 1.5 billion Euros over the next five years to support research an innovation in the field. The strategy is based on the recommendations made in the report prepared under the supervision of French mathematician and National Assembly deputy Cédric Villani. The decision was made for the strategy to be aimed at four specific sectors: healthcare; transport; the environment and environmental protection; and security. The reasoning behind this is to focus potential of the comparative advantages and competencies in artificial intelligence on sectors where companies can play a key role at the global level, and because these technologies are important for the public interest, etc.
Seven key proposals are given, one of which is of particular interest for the purposes of this article – namely, to make artificial intelligence more open. It is true that the algorithms used in artificial intelligence are discrete and, in most cases, trade secrets. However, algorithms can be biased, for example, in the process of self-learning, they can absorb and adopt the stereotypes that exist in society or which are transferred to them by developers and make decisions based on them. There is already legal precedent for this. A defendant in the United States received a lengthy prison sentence on the basis of information obtained from an algorithm predicting the likelihood of repeat offences being committed. The defendant's appeal against the use of an algorithm in the sentencing process was rejected because the criteria used to evaluate the possibility of repeat offences were a trade secret and therefore not presented. The French strategy proposes developing transparent algorithms that can be tested and verified, determining the ethical responsibility of those working in artificial intelligence, creating an ethics advisory committee, etc.
European Union
The creation of the resolution on the Civil Law Rules on Robotics marked the first step towards the regulation of artificial intelligence in the European Union. A working group on legal questions related to the development of robotics and artificial intelligence in the European Union was established back in 2015. The resolution is not a binding document, but it does give a number of recommendations to the European Commission on possible actions in the area of artificial intelligence, not only with regard to civil law, but also to the ethical aspects of robotics.
The resolution defines a "smart robot" as "one which has autonomy through the use of sensors and/or interconnectivity with the environment, which has at least a minor physical support, which adapts its behaviour and actions to the environment and which cannot be defined as having 'life' in the biological sense." The proposal is made to "introduce a system for registering advanced robots that would be managed by an EU Agency for Robotics and Artificial Intelligence." As regards liability for damage caused by robots, two options are suggested: "either strict liability (no fault required) or on a risk-management approach (liability of a person who was able to minimise the risks)." Liability, according to the resolution, "should be proportionate to the actual level of instructions given to the robot and to its degree of autonomy. Rules on liability could be complemented by a compulsory insurance scheme for robot users, and a compensation fund to pay out compensation in case no insurance policy covered the risk."
The resolution proposes two codes of conduct for dealing with ethical issues: a Code of Ethical Conduct for Robotics Engineers and a Code for Research Ethics Committees. The first code proposes four ethical principles in robotics engineering: 1) beneficence (robots should act in the best interests of humans); 2) non-maleficence (robots should not harm humans); 3) autonomy (human interaction with robots should be voluntary); and 4) justice (the benefits of robotics should be distributed fairly).
The examples provided in this article thus demonstrate, among other things, how social values influence the attitude towards artificial intelligence and its legal implementation. Therefore, our attitude to autonomous systems (whether they are robots or something else), and our reinterpretation of their role in society and their place among us, can have a transformational effect. Legal personality determines what is important for society and allows the decision to made as to whether "something" is a valuable and reasonable object for the purposes of possessing rights and obligations.
Due to the specific features of artificial intelligence, suggestions have been put forward regarding the direct responsibility of certain systems [11]. According to this line of thought, there are no fundamental reasons why autonomous systems should not be legally liable for their actions. The question remains, however, about the necessity or desirability of introducing this kind of liability (at least at the present stage). It is also related to the ethical issues mentioned above. Perhaps making programmers or users of autonomous systems liable for the actions of those systems would be more effective. But this could slow down innovation. This is why we need to continue to search for the perfect balance.
In order to find this balance, we need to address a number of issues. For example: What goals are we pursuing in the development of artificial intelligence? And how effective will it be? The answers to these questions will help us to prevent situations like the one that appeared in Russia in the 17th century, when an animal (specifically goats) was exiled to Siberia for its actions [12].
First published at our partner RIAC
1. See, for example. D. Edmonds, Would You Kill the Fat Man? The Trolley Problem and What Your Answer Tells Us About Right and Wrong, Princeton University Press, 2013.
2. Asaro P., "From Mechanisms of Adaptation to Intelligence Amplifiers: The Philosophy of W. Ross Ashby," in Wheeler M., Husbands P., and Holland O. (eds.) The Mechanical Mind in History, Cambridge, MA: MIT Press: pp. 149–184
3. Asaro P. The Liability Problem for Autonomous Artificial Agents // AAAI Symposium on Ethical and Moral Considerations in Non-Human Agents, Stanford University, Stanford, CA. March 21–23, 2016, p. 191.
4. Arkhipov, V., Naumov, V. On Certain Issues Regarding the Theoretical Grounds for Developing Legislation on Robotics: Aspects of Will and Legal Personality // Zakon. 2017, No. 5, p. 167.
5. Asaro P. The Liability Problem for Autonomous Artificial Agents, p. 193.
6. Arkhipov, V., Naumov, V. Op. cit., p. 164.
7. See, for example. Winkler A. We the Corporations: How American Businesses Won Their Civil Rights. Liverlight, 2018. See a description here: https://www.nytimes.com/2018/03/05/books/review/adam-winkler-we-the-corporations.html
8. In countries that use the Anglo-Saxon legal system, the European Union and some Middle Eastern countries. This kind of liability also exists in certain former Soviet countries: Georgia, Kazakhstan, Moldova and Ukraine. It does not exist in Russia, although it is under discussion.
9. Brożek B., Jakubiec M. On the Legal Responsibility of Autonomous Machines // Artificial Intelligence Law. 2017, No. 25(3), pp. 293–304.
10. Khanna V.S. Corporate Criminal Liability: What Purpose Does It Serve? // Harvard Law Review. 1996, No. 109, pp. 1477–1534.
11. Hage J. Theoretical Foundations for the Responsibility of Autonomous Agents // Artificial Intelligence Law. 2017, No. 25(3), pp. 255–271.
12. U. Pagallo, The Laws of Robots. Crimes, Contracts, and Torts. Springer, 2013, p. 36.
Nuclear Technology Helps Develop New Barley Variety in Kuwait
New home-grown barley varieties developed using irradiation with the support of the IAEA and the Food and Agriculture Organization of the United Nations (FAO) are in the final stages of development and will be ready to be released to farmers for production in coming years.
"Modern plant breeding technologies ensuring sustainability and conservation of scarce natural resources are of paramount importance in achieving national food security and the enhancement of biodiversity," said Habibah S. Al-Menaie, a senior research scientist in the Desert Agriculture and Ecosystems Program of the Kuwait Institute of Scientific Research (KISR). "Joining the FAO/IAEA coordinated research projects in the area of mutation breeding has led to the development of several barley mutant lines with improved yield and quality under Kuwait's environmental conditions."
As arable land is limited to small areas, 95% of the country's food and animal fodder is imported. Barley is a preferred crop for cultivation, because it is relatively drought tolerant and therefore one of the most suitable crops for an arid country like Kuwait. Having high yielding home grown crops is among the key objectives of the country's agricultural programme to enhance food security.
"Increased agricultural production in Kuwait is a major challenge due to several constraints such as drought, salinity, limited water sources, limited plant genetic resources, low percentage of arable land and unpredictable climatic events," said Al-Menaie.
The development of new varieties with improved traits is just the first step towards increasing yields. Optimizing water and nutrient use efficiency helps ensure that the new improved varieties live up to their yield potential and provide agronomic, environmental and economic benefits. "Efficient crop production requires the establishment of appropriate soil, water and crop management practices in the field. In this regard, soil moisture levels are monitored to develop effective strategies for resource efficient crop production. It increases the efficiency of the agricultural production and conserves natural resources," Al-Menaie said.
This is a major step forward for the country's small agriculture industry, said Nader Al-Awadi, the Executive Commissioner for International Cooperation at KISR. Drought, salinity and diseases have historically limited staple crop productivity in Kuwait. The lack of crop varieties optimized to local environmental conditions and improper soil, water and nutrient management practices have hindered sustainable and efficient agricultural production so far, he added.
Mutated barley — the next generation
Mutation induction by radiation rapidly increases the genetic diversity necessary to produce new and improved varieties and is thus advantageous over traditional breeding. "There was no crop mutation work until cooperation commenced with the FAO/IAEA Programme and equipment was received for plant propagation and screening purposes," Al-Menaie said. With the view to develop the new barley varieties, the growth and yield performance of introduced barley varieties and lines from other countries were evaluated under Kuwait's environmental conditions. The best adaptable varieties were identified, and the seeds were subjected to induced mutation using gamma rays.
New mutant lines have been generated and they are now examined for drought and salinity tolerance. The selected mutant lines will be advanced, which then can be multiplied for planting. "It's a long process, but we are about to see the life-changing results, which will have a great impact in the agricultural sector of Kuwait very soon," Al-Menaie said.
Changed attitude: Increasing farmer awareness
One of the major challenges was explaining to farmers the safety of the new mutated barley lines developed. "When they heard that 'nuclear techniques' were used to create improved barely seeds, they got scared," Al-Menaie said, adding that the authorities encouraged land owners and farmers to participate in crop mutation technology workshops. These provided in-depth information and resulted – over time – in a changed attitude amongst farmers, she said.
Eisa Al-Hasawy, the Chairperson of the Kuwait Dairy Company, pioneered farmers' support to KISR efforts to promote the benefits of the new mutated barley. "We are happy that on our sandy soil, with little or no water, the new barley variety will be produced to benefit our people and hopefully lead to us exporting barley in the future," he said. "Working at the grass root level with local farmers was vital to overcoming their fears and traditional mindset."
Training and enhancing expertise
The FAO/IAEA support has been key to the success in developing the new barley variety. Through technical cooperation and coordinated research projects, the training in integrated crop mutation techniques as well equipment provided to the KISR plant and soil laboratories have helped scientists to gain a better understanding of how nuclear techniques such a gamma ray induction for crop mutation can help to have better crops, Al-Menaie said.
For barley to grow and produce seeds, soil moisture is critical, for which the FAO/IAEA Programme's support to KISR's soil and water section, through training and equipment, has been an added value, she said.
To assess the moisture levels in soil, and to ensure every drop of water is used, the FAO/IAEA experts provided training on soil water management and soil moisture equipment, including the use of the cosmic ray neutron sensor to assess water availability to the crop. The cosmic ray sensor monitors soil moisture over up to 20 hectares, a much bigger footprint compared to conventional moisture sensors, said Abdullah Salem Alshatti, the principal researcher at the KISR Soil Department.
The moisture in the soil is tracked in real time and the data acquired helps develop effective strategies to optimise supplemental irrigation to have soil moist to a level that benefits crop production, he said. "Data collected from the cosmic ray sensor also helps to develop precise action to conserve moisture in the soil by using dry weeds and tree barks on the top soil to preserve wetness".
Toward Closing the Gender Gap in Nuclear Science
Authors: Miklos Gaspar and Margot Dubertrand*
Women make up less than a quarter of the workforce in the nuclear sector worldwide, hurting not only diversity within the industry, but also competitiveness, experts have said. Many organizations, including the IAEA, are actively working to increase the share of women in all job categories.
"Although there are many talented and highly-skilled women within the nuclear industry, we are still vastly under-represented. There is still work to do," said Gwen PerryJones, Executive Director of Operations Development at the Wylfa Newydd nuclear power plant in the United Kingdom. "Diversity in the workplace benefits us all, and I fully support initiatives that encourage women to enter the industry and help them see routes to senior positions."
Women who have made it to leadership roles are making a significant contribution. Muhayatun Santoso, a senior researcher at Indonesia's National Nuclear Energy Agency (BATAN), has led ground-breaking research into the use of nuclear techniques to measure air pollution in many of Indonesia's cities. Her work contributed to Bandung, Indonesia's third largest city, receiving the ASEAN Environmentally Sustainable Cities Award in 2017.
"Air pollution is a major problem across urban areas in Indonesia, with a surge in industrial activity and traffic increasing the amount of toxic substances in the air," she said. "I am proud to be able to help my country tackle this major problem."
Agneta Rising, Director General of the World Nuclear Association, is a leading specialist on nuclear energy and the environment. While she was Vice President for the Environment at Vattenfall AB, Sweden's state-owned nuclear and hydropower operator, she headed a pan-European department focused on energy, environment, and sustainability. She is also the co-founder and former President of Women in Nuclear (WiN). During her presidency, WiN quadrupled in size.
"Women are essential to the strong development of the global nuclear sector. To be the most competitive, a business needs to have the best people working for it. The nuclear industry should have programmes to attract and recruit women, otherwise they would be missing out on the competitive advantage their talents could bring," said Rising. "When the workforce better reflects the diversity of society, including the representation of women, it also helps to build society's trust in nuclear technologies."
At present, women make up only 22.4% of the workforce in the nuclear sector, according to data from the IAEA.
Women in Nuclear
The goal of WiN, a non-profit organization with 35,000 members in 109 countries, advocates for stronger roles for women in nuclear science and technology and to increase awareness of the importance of gender balance in historically maledominated fields. It also promotes these areas to women making career choices.
"While there is a growing proportion of women in senior technical positions in every branch of nuclear science and technology, women are still under-represented," said Gabriele Voigt, President of WiN and former manager of nuclear facilities and laboratories in Germany and at the IAEA.
"Part of the problem is that too few young women study science, technology, engineering, and mathematics in secondary and higher education," she said. "Another issue is the omnipresent glass ceiling and bias — whether conscious or unconscious — that is difficult to confront in the work environment."
WiN is helping to change that by increasing girls' exposure to nuclear-related topics from a young age and by building a strong network of women and creating access to role models for the next generation. Some countries, including with the help of the IAEA, are introducing nuclear science to high school students with a particular emphasis on girls.
"Presenting science, and particularly nuclear science, to girls at an early age is the best way to achieve a higher proportion of female scientists in this field," said Micah Pacheco, regional science supervisor at the Philippines' Ministry of Education, under whose watch several schools in the Manila area have introduced nuclear science and technology education programmes. "Nuclear is fun — girls should see that!"
The IAEA's progress on gender parity
As of the end of 2017, the proportion of women in the professional and higher categories at the IAEA reached 29%, compared to 22.5% ten years earlier. Director General Yukiya Amano has stated that he would like to achieve gender parity at the most senior level by 2021.
"The Agency has taken concrete steps to improve the representation of women in the Secretariat through targeted recruitment efforts and awareness-raising activities, and we've seen improvement in the representation of women at the Agency," said Mary Alice Hayward, Deputy Director General and Head of the Department of Management at the IAEA. "But we are conscious of the challenges that remain. Gender equality in the workplace requires more than improving the statistics — it also means making sure the IAEA is a place where women want to work."
This includes creating a supportive environment, such as flexible working arrangements that enable staff members to combine work and family responsibilities, as well as special outreach campaigns to young women highlighting the benefits of working at the IAEA.
An example of success in reaching gender parity in senior roles at the IAEA was in the Division of Information Technology. While it is historically a male-dominated field, an active campaign and sourcing strategy resulted in targeted outreach to many qualified women candidates.
At the Office of Legal Affairs, the majority of professional staff are women.
"Not only do we have a female Director, two of the three Section Heads are also female, meaning 75% of the senior staff are women," said Director Peri Lynne Johnson. "Furthermore, we have 11 female lawyers and ten male lawyers, and we try to ensure parity among our interns."
*Margot Dubertrand, IAEA Office of Public Information and Communication
We need to build more networks of women in science
Why science?
I was born in Dar Es Salaam, Tanzania with family roots in Usangi, near Mount Kilimanjaro. I was lucky. My parents were community organizers in our village, educated in finance and economics during pre-independent Tanzania. They were not scientists, but they had a clear vision for all their six children—that we would all study science. So it was a bit of a nudge followed by encouragement. They were firm believers that we needed a strong grounding in science so we could analyze the world and do anything we wanted to. They believed science provided strong analytical foundation and flexibility to pursue either science or non-science careers later in life. I am grateful for my parents' vision of science for their girls and boys.
We were an unusual family compared to the norm in East Africa at that time. Some of my brothers are now doctors, engineers, accountants, and I have a sister who audits information technology systems for a living. A lot of people commented that it wasn't the "right profession for women" but I was drawn to science because I was curious. And no matter what else I do in life now, I find I have that tendency to prod people and ideas a bit more than is typical.
How hard was it to grow up in East Africa with an interest in science?
In the '70s and '80s when I was growing up, there were a lot of good missionary schools which had a strong grounding in science. But it was not common for a girl to take physics, chemistry and biology. I had a wonderful headmistress and mentor, Mama Kamm, who believed that girls should do science, and cooking, and needlework! I then obtained a degree in immunology and biochemistry. But it became clear to me how male-dominated this field really was when I went to science competitions or events, and found myself one of the very few women participating. It seemed daunting at the time, but it helped me build the resilience I would later need to work in other male-dominated environments. That, and growing up with four brothers and a family that allowed me to compete with them.
What obstacles did you face when you left Tanzania?
I went to Glasgow, Scotland to pursue a science degree and found that if there were few women studying science at university, even fewer were from Africa. So there, I became a young African woman scientist. It was isolating, and I really had no one to look up to as a role model. This was one of the hardest parts of pursuing science. When I moved to Canada to study microbiology and immunology, it was clear that I had to work much harder than my male colleagues because expectations were so much lower for me as an African woman. I also learned that I needed to develop my own support networks for my science ambition. Because I was abroad, I had to be open to networking with non-Tanzanians: my interest in science became the glue of some of the relationships I developed then.
What perceptions need to change so more girls and women choose science as a career?
Family perception is everything. I was lucky, but not many are. Second, is the perception of your peer group. A lot of who you become in life is influenced by the people around you in your formative years. Third, societal pressure is a big hindrance. How are you perceived by your neighbours, or your friends or teachers? I think that as a girl in science you have to find a way to persevere despite those three levels of pressure. It is important to find how to build networks of women like yourself, and call on them for support and reassurance. Many of my classmates in the girls boarding school where I grew up run important scientific institutions in Tanzania, and even now, no matter where I am in the world, I reach out to this group of friends for support. Our headmistress Mama Kamm transformed the science and girls agenda in Tanzania—we still look up to her for inspiration and admiration. We have our own cohort of women who studied science. But you also have to remember that your network has to include men, because as women, we can learn from them and also count on them as our champions to change some of the misconceptions about girls and science. For example, in my case, I observed early on that my male peers tended to question authority and decisions much more than I did. When I first left Tanzania to study science, it never occurred to me to ask why my paper hadn't been published, but a man will never shy away from asking that question. I decided to learn from these colleagues and adjusted my professional behavior accordingly.
How can more girls and women choose science as a career?
You have to address self-doubt because expectations from women are often very different and lower than from our male peers. We need to have many more role models. When I was growing up, there were not many women I could look up to and think "I want to be like her." But technology has made finding these role models so much easier today. We need to use our personal stories to inspire girls. Science provided me with the fundamental DNA to do anything in my life. So while I started my career as a researcher, I later branched out to public health and policy, and today, to environment. It was my scientific foundation that made this possible. This is what I really enjoy about my new role at UN Environment: we inform the global environmental agenda through work that is grounded in science. And so the curiosity continues.
What opportunities do environmental science offer?
Environmental science is a rapidly expanding field, and as our awareness of environmental issues grows, there are more career options within environmental science for girls and women. You can pursue a degree in public health and decide to focus on environmental pollution, for example. So there are many more opportunities and options. For women, life is never clear cut and dry, no matter how much we try—we are far more nuanced in our approach to just about anything, including science. This is why I feel environmental science can only become stronger if we have more women in research, because we often bring the human angle into the science. For us to make a difference in this field, we have to start with and think of people and humanity—the social aspects of environment are equally important. These are exciting opportunities for girls and women!