Record high remittances to low- and middle-income countries in 2017
Remittances to low- and middle-income countries rebounded to a record level in 2017 after two consecutive years of decline, says the World Bank's latest Migration and Development Brief.
The Bank estimates that officially recorded remittances to low- and middle-income countries reached $466 billion in 2017, an increase of 8.5 percent over $429 billion in 2016. Global remittances, which include flows to high-income countries, grew 7 percent to $613 billion in 2017, from $573 billion in 2016.
The stronger than expected recovery in remittances is driven by growth in Europe, the Russian Federation, and the United States. The rebound in remittances, when valued in U.S. dollars, was helped by higher oil prices and a strengthening of the euro and ruble.
Remittance inflows improved in all regions and the top remittance recipients were India with $69 billion, followed by China ($64 billion), the Philippines ($33 billion), Mexico ($31 billion), Nigeria ($22 billion), and Egypt ($20 billion).
Remittances are expected to continue to increase in 2018, by 4.1 percent to reach $485 billion. Global remittances are expected to grow 4.6 percent to $642 billion in 2018.
Longer-term risks to growth of remittances include stricter immigration policies in many remittance-source countries. Also, de-risking by banks and increased regulation of money transfer operators, both aimed at reducing financial crime, continue to constrain the growth of formal remittances.
The global average cost of sending $200 was 7.1 percent in the first quarter of 2018, more than twice as high as the Sustainable Development Goal target of 3 percent. Sub-Saharan Africa remains the most expensive place to send money to, where the average cost is 9.4 percent. Major barriers to reducing remittance costs are de-risking by banks and exclusive partnerships between national post office systems and money transfer operators. These factors constrain the introduction of more efficient technologies—such as internet and smartphone apps and the use of cryptocurrency and blockchain—in remittance services.
"While remittances are growing, countries, institutions, and development agencies must continue to chip away at high costs of remitting so that families receive more of the money. Eliminating exclusivity contracts to improve market competition and introducing more efficient technology are high-priority issues," said Dilip Ratha, lead author of the Brief and head of KNOMAD.
In a special feature, the Brief notes that transit migrants—who only stay temporarily in a transit country—are usually not able to send money home. Migration may help them escape poverty or persecution, but many also become vulnerable to exploitation by human smugglers during the transit. Host communities in the transit countries may find their own poor population competing with the new-comers for low-skill jobs.
"The World Bank Group is mobilizing financial resources and knowledge on migration to support migrants and countries with the aim of reducing poverty and sharing prosperity. Our focus is on addressing the fundamental drivers of migration and supporting the migration-related Sustainable Development Goals and the Global Compact on Migration," said Michal Rutkowski, Senior Director of the Social Protection and Jobs Global Practice at the World Bank.
Multilateral agencies can help by providing data and technical assistance to address adverse drivers of transit migration, while development institutions can provide financing solutions to transit countries. Origin countries need to empower embassies in transit countries to assist transit migrants.
The Global Compact on Migration, prepared under the auspices of the United Nations, sets out objectives for safe, orderly and regular migration. Currently under negotiation for final adoption in December 2018, the global compact proposes three International Migration Review Forums in 2022, 2026 and 2030. The World Bank Group and KNOMAD stand ready to contribute to the implementation of the global compact.
Regional Remittance Trends
Remittances to the East Asia and Pacific region rebounded 5.8 percent to $130 billion in 2017, reversing a decline of 2.6 percent in 2016. Remittance to the Philippines grew 5.3 percent in 2017 to $32.6 billion. Flows to Indonesia are expected to grow 1.2 percent to $9 billion in 2017, reversing the previous year's sharp decline. Stronger growth in transfers from countries in Southeast Asia helped offset lower remittance flows from other regions, particularly the Middle East and the United States. Remittances to the region are expected to grow 3.8 percent to $135 billion in 2018.
Remittances to countries in Europe and Central Asia grew a rapid 21 percent to $48 billion in 2017, after three consecutive years of decline. Main reasons for the growth are stronger growth and employment prospects in the euro area, Russia, and Kazakhstan; the appreciation of the euro and ruble against the U.S. dollar; and the low comparison base after a nearly 22 percent decline in 2015. Remittances in 2018 will moderate as the region's growth stabilizes, with remittances expected to grow 6 percent to $51 billion.
Remittances flows into Latin America and the Caribbean grew 8.7 percent in 2017, reaching another record high of nearly $80 billion. Main factors for the growth are stronger growth in the United States and tighter enforcement of U.S. immigration rules which may have impacted remittances as migrants remitted savings in anticipation of shorter stays in the United States. Remittance growth was robust in Mexico (6.6 percent), El Salvador (9.7 percent), Colombia (15 percent), Guatemala (14.3), Honduras (12 percent), and Nicaragua (10 percent). In 2018, remittances to the region are expected to grow 4.3 percent to $83 billion, backed by improvement in the U.S. labor market and higher growth prospects for Italy and Spain.
Remittances to the Middle East and North Africa grew 9.3 percent to $53 billion in 2017, driven by strong flows to Egypt, in response to more stable exchange rate expectations. However, the growth outlook is dampened by tighter foreign-worker policies in Saudi Arabia in 2018. Cuts in subsidies, increase in various fees and the introduction of a value added tax in Saudi Arabia and the United Arab Emirates have increased the cost of living for expatriate workers. In 2018, growth in remittances to the region is expected to moderate to 4.4 percent to $56 billion.
Remittances to South Asia grew a moderate 5.8 percent to $117 billion in 2017. Remittances to many countries appear to be picking up after the slowdown in 2016. Remittances to India picked up sharply by 9.9 percent to $69 billion in 2017, reversing the previous year's sharp decline. Flows to Pakistan and Bangladesh were both largely flat in 2017, while Sri Lanka saw a small decline (-0.9 percent). In 2018, remittances to the region will likely grow modestly by 2.5 percent to $120 billion.
Remittances to Sub-Saharan Africa accelerated 11.4 percent to $38 billion in 2017, supported by improving economic growth in advanced economies and higher oil prices benefiting regional economies. The largest remittance recipients were Nigeria ($21.9 billion), Senegal ($2.2 billion), and Ghana ($2.2 billion). The region is host to several countries where remittances are a significant share of gross domestic product, including Liberia (27 percent), The Gambia (21 percent), and Comoros (21 percent). In 2018, remittances to the region are expected to grow 7 percent to $41 billion.
Study Finds Ways To Boost Intra-African Trade and Build Resilience
On 1 January 2021, the African Union launched the Africa Continental Free Trade Area (AfCFTA), the world's biggest free trade area and Africa's most ambitious and recent effort to liberalize trade. The World Economic Forum's Connecting Countries and Cities for Regional Value Chain Integration – Operationalizing the African Continental Free Trade Area (AfCFTA) released today analyses the impact that COVID-19 has had on Africa's supply chains.
Developed by the World Economic Forum's Regional Action Group for Africa in partnership with Deloitte, the report provides policy advice for accelerating the expansion of regional value chains in emerging manufacturing economies such as the automotive industry.
The paper is part of a series investigating five ways to drive economic recovery and build resilience in the context of the AfCFTA Agreement, namely:
New financing models for rapid recovery
Unlocking manufacturing to mitigate global supply chain risks
Leveraging integration and regional value chains
Revitalizing infrastructure and connectivity
Scaling up digital transformation and inclusive innovation
"The African Continental Free Trade Area holds immense potential for the social and economic development of Africa. Renewing the rules of trading will facilitate better cooperation to boost growth, reduce poverty and broaden economic inclusion," said Børge Brende, President of the World Economic Forum. "This timely report of the Regional Action Group for Africa presents detailed insights and recommendations on how to advance public-private collaboration on regional integration, with a view of deepening and strengthening regional value chains."
"It is perhaps the most ambitious free trade project since the creation of the World Trade Organization itself. Actively promoting trade liberalization to encourage new areas of growth is a pragmatic response to the reduction in global trade due to the COVID-19 pandemic and will position Africa as an enhanced destination for investment from multinationals", said Martyn Davies, Managing Director of Emerging Markets at Deloitte Africa. "Although the continent can do little to counter the global forces inclining towards deglobalization, it can embrace a self-supportive regionalism through enhanced intra-African trade."
Insufficient and inert inter-linkages between African economies have exacerbated the impact of the COVID-19 pandemic on the continent's supply chains. Yet, from local production of essential products to improving port and customs efficiencies – often flagged as a challenge in Africa – the response to the pandemic illustrated how meaningful impact is created through collaborative efforts. Successfully implemented, current efforts by the African Union will stimulate trade as well as deepen and create new regional value chains in Africa. Lessons learned should be applied to improving production capabilities in other industries so that economic and trade benefits can be realized.
The paper places emphasis on the automotive sector as a case study as advances in that industry have the potential to set the tone and pace for other sectors to mobilize and create stronger integrated regional value chains. The industry is on the cusp of an evolution, with advances in electric and autonomous vehicles and transformations in mobility, but as Africa builds its automotive industry, it should focus on development that promotes innovation and drives adoptions that will be sustainable for the growth and development of the sector.
Health, Jobs and Environment Top Personal Risk List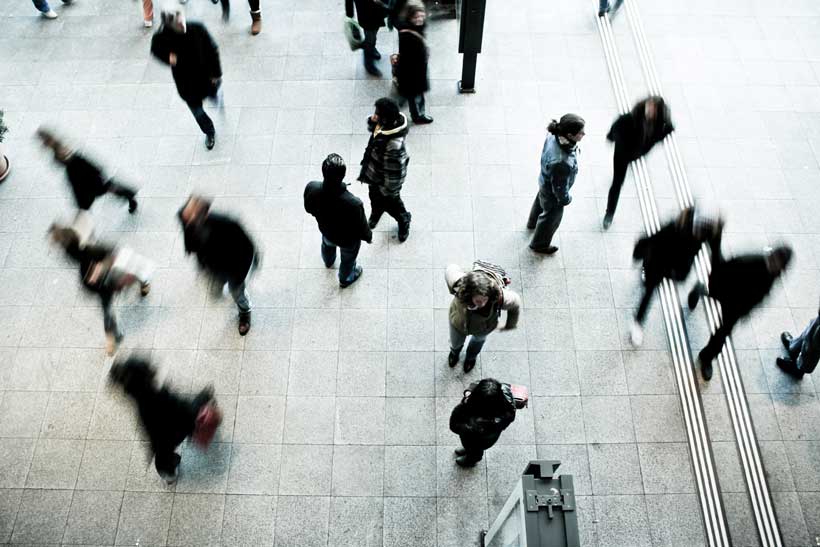 A new World Economic Forum/Ipsos survey found most adults are optimistic about accessing technology, digital tools and training in the next 12 months, but have serious concerns about the state of the climate, job market and global health. These findings ahead of the Davos Agenda week highlight the importance of leaders across the public and private sectors coming together to address the changes needed in a crucial year ahead.
According to the survey, the percentage of those expecting the availability of digital tools and technology to improve in 2021 exceeds the percentage of those who think it will get worse across geographies. This is most of all the case in Saudi Arabia (by 57 points), Peru (55 points), and India (48 points). Italy is the only country where, while the proportion of optimists is greater than that of pessimists by 3 points, the difference is not statistically significant.
Significantly larger proportions of people expect opportunities for training and education to improve in 2021 than to get worse in 12 countries — most of all in Saudi Arabia (by 45 points), Peru (44 points), Mexico (36 points), and China (36 points).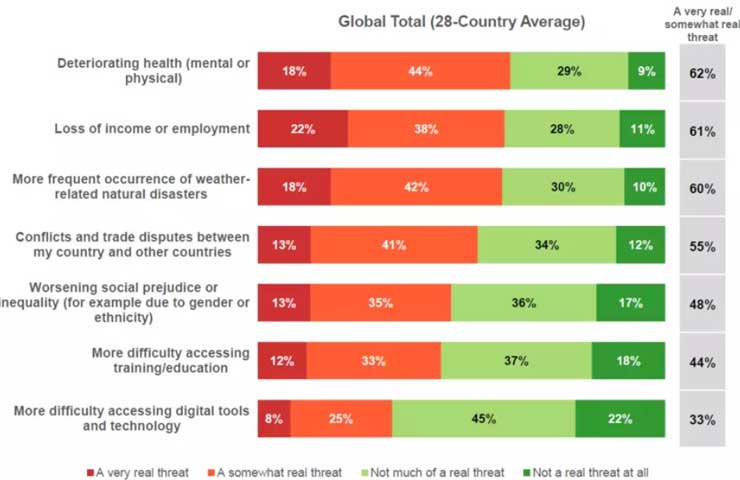 Image: IPSOS/World Economic Forum
However, there are global concerns with deteriorating health, loss of income or employment, and more frequent weather-related natural disasters – each perceived as a real threat by three out of five adults across the world.
Pessimists outnumber optimists on the other five issues measured: The pace of climate change (by 20 points); Employment opportunities (by 15 points); General health conditions (by 5 points); Inequality (by 4 points), and Relations between one's country and other countries (by 2 points).
Expected Change in 2021 Image: IPSOS/World Economic Forum
The pandemic has accelerated systemic changes that were apparent before its inception. The fault lines that emerged in 2020 now appear as critical crossroads in 2021. The Davos Agenda will help leaders choose innovative and bold solutions to stem the pandemic and drive a robust recovery over the next year.

In regards to the Davos Agenda, Professor Klaus Schwab, Founder and Executive Chairman of the World Economic Forum said: "In the context of the COVID-19 pandemic, the need to reset priorities and the urgency to reform systems have been growing stronger around the world. Rebuilding trust and increasing global cooperation are crucial to fostering innovative and bold solutions to stem the pandemic and drive a robust recovery. This unique meeting will be an opportunity for leaders to outline their vision and address the most important issues of our time, such as the need to accelerate job creation and to protect the environment."
Key Trends Shaping the Global Economy in 2021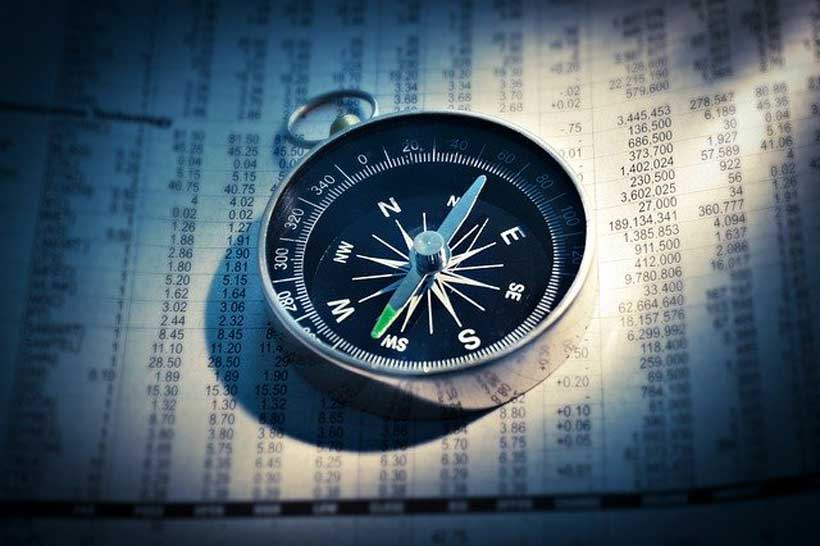 Accelerating inequality, remote work and greater tech market dominance are among the pandemic's emerging trends that are likely here to stay for some years. Beyond managing the pandemic and vaccine rollout, these trends could shape a new era of fiscal, monetary and competition policy, as well as bigger government. Deglobalization is seen as the least likely of current trends to continue in the longer term; particularly as international coordination is key to resolving global challenges such as vaccine manufacturing and distribution. These are some of the findings of the World Economic Forum's Chief Economists Outlook, published today.
The latest edition of the Forum's Chief Economists Outlook is the outcome of consultations with leading chief economists from the public and private sectors. The report outlines the global economic outlook and lays out the priorities for policy-makers and business leaders to chart a post-pandemic recovery agenda that is fair, inclusive and sustainable.
Chief economists are impressed at the speed and scale of fiscal policy measures taken in the wake of the pandemic. However, as the global vaccination campaign picks up pace, they see the second half of 2021 as the optimal time to begin transitioning from general emergency spending to more targeted spending on future growth sectors. A majority suggest that taking action to pay down the significant national debts accumulated in the past year can wait until 2024 or beyond.
With central bank financing of public debt through quantitative easing now at the core of monetary policy in response to the crisis, chief economists believe this could lead to less central bank independence over time. Many also suggested that central banks should be pursuing environmental objectives directly through their asset purchases, which would represent a significant departure from past practice.
Most chief economists expect a brighter outlook as the vaccine helps accelerate the recovery, and as a new US administration contributes to tackling short-and long-term challenges, both domestically and globally, through revived multilateral institutions. However, most of those surveyed see virus mutations as the biggest risk for 2021, slowing efforts to contain the pandemic and leading to new lockdowns. Another concern relates to poorly calibrated policy responses that risk failing to differentiate between the deep structural impact of the pandemic on some sectors and the temporary halting of activity in other sectors.
"This report makes clear that precisely calibrated and coordinated fiscal, monetary and competition policy hold the key to global economic recovery and transformation. As the roll-out of vaccines picks up pace, there won't be a better time for governments to work together and invest in a fair transition to a greener, more inclusive economy," says Saadia Zahidi, Manging Director at the World Economic Forum.