Financial Inclusion on the Rise, But Gaps Remain
Financial inclusion is on the rise globally, accelerated by mobile phones and the internet, but gains have been uneven across countries. A new World Bank report on the use of financial services also finds that men remain more likely than women to have an account.
Globally, 69 percent of adults – 3.8 billion people – now have an account at a bank or mobile money provider, a crucial step in escaping poverty.  This is up from 62 percent in 2014 and just 51 percent in 2011. From 2014 to 2017, 515 million adults obtained an account, and 1.2 billion have done so since 2011, according to the Global Findex database. While in some economies account ownership has surged, progress has been slower elsewhere, often held back by large disparities between men and women and between the rich and poor. The gap between men and women in developing economies remains unchanged since 2011, at 9 percentage points.
The Global Findex, a wide-ranging data set on how people in 144 economies use financial services, was produced by the World Bank with funding from the Bill & Melinda Gates Foundation and in collaboration with Gallup, Inc.
"In the past few years, we have seen great strides around the world in connecting people to formal financial services," World Bank Group President Jim Yong Kim said. "Financial inclusion allows people to save for family needs, borrow to support a business, or build a cushion against an emergency. Having access to financial services is a critical step towards reducing both poverty and inequality, and new data on mobile phone ownership and internet access show unprecedented opportunities to use technology to achieve universal financial inclusion."
Download The Global Findex Database 2017: Measuring Financial Inclusion and the Fintech Revolution
There has been a significant increase in the use of mobile phones and the internet to conduct financial transactions. Between 2014 and 2017, this has contributed to a rise in the share of account owners sending or receiving payments digitally from 67 percent to 76 percent globally, and in the developing world from 57 percent to 70 percent.
 "The Global Findex shows great progress for financial access–and also great opportunities for policymakers and the private sector to increase usage and to expand inclusion among women, farmers and the poor," H.M. Queen Máxima of the Netherlands, the United Nations Secretary-General's Special Advocate for Inclusive Finance for Development, said. "Digital financial services were the key to our recent progress and will continue to be essential as we seek to achieve universal financial inclusion."
Globally, 1.7 billion adults remain unbanked, yet two-thirds of them own a mobile phone that could help them access financial services. Digital technology could take advantage of existing cash transactions to bring people into the financial system, the report finds. For example, paying government wages, pensions, and social benefits directly into accounts could bring formal financial services to up to 100 million more adults globally, including 95 million in developing economies. There are other opportunities to increase account ownership and use through digital payments: more than 200 million unbanked adults who work in the private sector are paid in cash only, as are more than 200 million who receive agricultural payments.
"We already know a lot about how to make sure women have equal access to financial services that can change their lives," Melinda Gates, Co-Chair of the Bill & Melinda Gates Foundation, said. "When the government deposits social welfare payments or other subsidies directly into women's digital bank accounts, the impact is amazing. Women gain decision-making power in their homes, and with more financial tools at their disposal they invest in their families' prosperity and help drive broad economic growth."
This edition of the Global Findex database includes updated indicators on access to and use of formal and informal financial services.  It adds data on the use of financial technology, including mobile phones and the internet to conduct financial transactions, and is based on over 150,000 interviews around the world. The database has been published every three years since 2011.
"The Global Findex database has become a mainstay of global efforts to promote financial inclusion," World Bank Development Research Group Director Asli Demirgüç-Kunt said. "The data offer a wealth of information for development practitioners, policymakers and scholars, and are helping track progress toward the World Bank Group goal of Universal Financial Access by 2020 and the United Nations Sustainable Development Goals."
Regional Overviews
In Sub-Saharan Africa, mobile money drove financial inclusion. While the share of adults with a financial institution account remained flat, the share with a mobile money account almost doubled, to 21 percent. Since 2014, mobile money accounts have spread from East Africa to West Africa and beyond. The region is home to all eight economies where 20 percent or more of adults use only a mobile money account: Burkina Faso, Côte d'Ivoire, Gabon, Kenya, Senegal, Tanzania, Uganda, and Zimbabwe. Opportunities abound to increase account ownership: up to 95 million unbanked adults in the region receive cash payments for agricultural products, and roughly 65 million save using semiformal methods.
In East Asia and the Pacific, the use of digital financial transactions grew even as account ownership stagnated. Today, 71 percent of adults have an account, little changed from 2014. An exception is Indonesia, where the share with an account rose by 13 percentage points to 49 percent. Gender inequality is low: men and women are equally likely to have an account in Cambodia, Indonesia, Myanmar, and Vietnam. Digital financial transactions have accelerated especially in China, where the share of account owners using the internet to pay bills or buy things more than doubled—to 57 percent. Digital technology could be leveraged to further increase account use: 405 million account owners in the region pay utility bills in cash, though 95 percent of them have a mobile phone.
In Europe and Central Asia, account ownership rose from 58 percent of adults in 2014 to 65 percent in 2017. Digital government payments of wages, pensions, and social benefits helped drive that increase. Among those with an account, 17 percent opened their first one to receive government payments. The share of adults making or receiving digital payments jumped by 14 percentage points to 60 percent. Digitizing all public pension payments could reduce the number of unbanked adults by up to 20 million.
In Latin America and the Caribbean, wide access to digital technology could enable rapid growth in financial technology use: 55 percent of adults own a mobile phone and have access to the internet, 15 percentage points more than the developing world average. Since 2014, the share of adults making or receiving digital payments has risen by about 8 percentage points or more in such economies as Bolivia, Brazil, Colombia, Haiti, and Peru. About 20 percent adults with an account use mobile or the internet to make a transaction through an account in Argentina, Brazil, and Costa Rica. By digitizing cash wage payments, businesses could expand account ownership to up to 30 million unbanked adults—almost 90 percent of whom have a mobile phone.
In the Middle East and North Africa, opportunities to increase financial inclusion are particularly strong among women. Today 52 percent of men but only 35 percent of women have an account, the largest gender gap of any region. Relatively high mobile phone ownership offers an avenue for expanding financial inclusion: among the unbanked, 86 percent of men and 75 percent of women have a mobile phone. Up to 20 million unbanked adults in the region send or receive domestic remittances using cash or an over-the-counter service, including 7 million in the Arab Republic of Egypt.
In South Asia, the share of adults with an account rose by 23 percentage points, to 70 percent. Progress was driven by India, where a government policy to increase financial inclusion through biometric identification pushed the share with an account up to 80 percent, with big gains among women and poorer adults. Excluding India, regional account ownership still rose by 12 percentage points—but men often benefited more than women. In Bangladesh, the share with an account rose by 10 percentage points among women while nearly doubling among men. Regionwide, digitizing payments for agricultural products could reduce the number of unbanked adults by roughly 40 million.
Pandemic Threatens Human Capital Gains of the Past Decade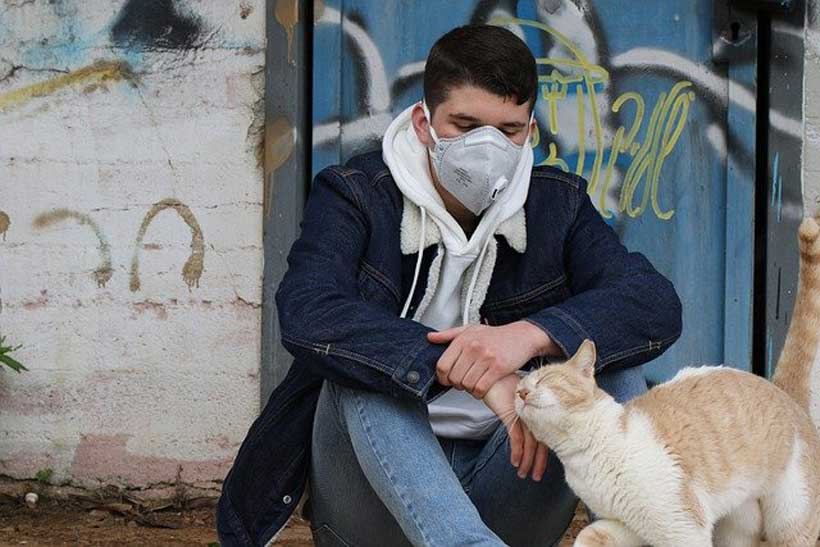 The COVID-19 pandemic threatens hard-won gains in health and education over the past decade, especially in the poorest countries, a new World Bank Group analysis finds. Investments in human capital—the knowledge, skills, and health that people accumulate over their lives—are key to unlocking a child's potential and to improving economic growth in every country.
The World Bank Group's 2020 Human Capital Index includes health and education data for 174 countries – covering 98 percent of the world's population – up to March 2020, providing a pre-pandemic baseline on the health and education of children. The analysis shows that pre-pandemic, most countries had made steady progress in building human capital of children, with the biggest strides made in low-income countries. Despite this progress, and even before the effects of the pandemic, a child born in a typical country could expect to achieve just 56 percent of their potential human capital, relative to a benchmark of complete education and full health.
Twelve Pacific Island Countries were included in this Index. Based on the report, a child born today in the Pacific Islands will on average reach 48 percent of his or her full potential, significantly lower than the global benchmark, with the lowest scoring countries being Solomon Islands and Marshall Islands at 42 percent, and Papua New Guinea at 43 percent. Stronger performing countries in the Pacific include Fiji, Kiribati, Samoa, Tonga and Palau.
"The pandemic puts at risk the decade's progress in building human capital, including the improvements in health, survival rates, school enrollment, and reduced stunting. The economic impact of the pandemic has been particularly deep for women and for the most disadvantaged families, leaving many vulnerable to food insecurity and poverty," said World Bank Group President David Malpass. "Protecting and investing in people is vital as countries work to lay the foundation for sustainable, inclusive recoveries and future growth."
Due to the pandemic's impact, most children – more than 1 billion – have been out of school and could lose out, on average, half a year of schooling, adjusted for learning, translating into considerable monetary losses. Data also shows significant disruptions to essential health services for women and children, with many children missing out on crucial vaccinations.
In the Pacific, many countries are responding to multiple crises; with response and recovery efforts continuing following April's Tropical Cyclone Harold that caused widespread destruction in Solomon Islands, Vanuatu, Fiji and Tonga. The region had also been recovering from one of the worst measles outbreaks recorded, affecting American Samoa, Fiji, Kiribati, Tonga and, most significantly, Samoa – where the outbreak claimed 83 lives, the majority of who were young children.
Furthermore, the ongoing and increased threats of natural disasters and impacts climate change, with the added burden of some of the world's highest rates of non-communicable diseases and overall low health capacity continue to threaten the lives and livelihoods of Pacific Islanders, that has been further exacerbated by the impacts of the global COVID-19 pandemic.
The 2020 Human Capital Index also presents a decade-long view of the evolution of human capital outcomes from 2010 through 2020, finding improvements across all regions, where data are available, and across all income levels. These were largely due to improvements in health, reflected in better child and adult survival rates and reduced stunting, as well as an increase in school enrollment. This progress is now at risk due to the global pandemic.
The analysis finds that human capital outcomes for girls are on average higher than for boys. However, this has not translated into comparable opportunities to use human capital in the labor market: on average, employment rates are 20 percentage points lower for women than for men, with a wider gap in many countries and regions. Moreover, the pandemic is exacerbating risks of gender-based violence, child marriage and adolescent pregnancy, all of which further reduce opportunities for learning and empowerment for women and girls.
Today, hard-won human capital gains in many countries are at risk. But countries can do more than just work to recover the lost progress. To protect and extend earlier human capital gains, countries need to expand health service coverage and quality among marginalized communities, boost learning outcomes together with school enrollments, and support vulnerable families with social protection measures adapted to the scale of the COVID-19 crisis.
The World Bank Group is working closely with Pacific countries to develop long-term solutions to protect and invest in people during and after the pandemic:
This support – to countries including Fiji, Kiribati, Marshall Islands, Papua New Guinea, Samoa, Tonga and Vanuatu, – is focused on addressing the severe economic, social and poverty impacts of COVID-19, by working to support businesses and safeguard jobs, and advance the reforms needed to shorten the time to recovery, and build conditions for broad-based and sustainable growth.
In PNG, on top of extensive support for COVID-19 emergency response efforts, as well as improvements in rural health services through the IMPACT Health Project, the Bank is also expanding its successful youth employment project into Lae, the industrial hub of PNG, to create more job opportunities for young people, as well as supporting the growth and diversification of PNG's agriculture sector.
The Bank is also supporting Pacific countries like Samoa and Tonga, through a regional Pacific Resilience Program, a series of projects to strengthen countries' resilience to natural disasters and climate change, including building disaster-resilient school buildings and classrooms to ensure children have safe and conducive learning spaces before, during and after disasters.
Ambitious, evidence-driven policy measures in health, education, and social protection can recover lost ground and pave the way for today's children to surpass the human capital achievements and quality of life of the generations that preceded them. Fully realizing the creative promise embodied in each child has never been more important.
The World Bank Group, one of the largest sources of funding and knowledge for developing countries, is taking broad, fast action to help developing countries strengthen their pandemic response. We are supporting public health interventions, working to ensure the flow of critical supplies and equipment, and helping the private sector continue to operate and sustain jobs. We will be deploying up to $160 billion in financial support over 15 months to help more than 100 countries protect the poor and vulnerable, support businesses, and bolster economic recovery. This includes $50 billion of new IDA resources through grants and highly concessional loans.
Building confidence crucial amid an uncertain economic recovery
With the COVID-19 pandemic continuing to threaten jobs, businesses and the health and well-being of millions amid exceptional uncertainty, building confidence will be crucial to ensure that economies recover and adapt, says the OECD's Interim Economic Outlook.
After an unprecedented collapse in the first half of the year, economic output recovered swiftly following the easing of containment measures and the initial re-opening of businesses, but the pace of recovery has lost some momentum more recently. New restrictions being imposed in some countries to tackle the resurgence of the virus are likely to have slowed growth, the report says.
Uncertainty remains high and the strength of the recovery varies markedly between countries and between business sectors. Prospects for an inclusive, resilient and sustainable economic growth will depend on a range of factors including the likelihood of new outbreaks of the virus, how well individuals observe health measures and restrictions, consumer and business confidence, and the extent to which government support to maintain jobs and help businesses succeeds in boosting demand.
The Interim Economic Outlook projects global GDP to fall by 4½ per cent this year, before growing by 5% in 2021. The forecasts are less negative than those in OECD's June Economic Outlook, due primarily to better than expected outcomes for China and the United States in the first half of this year and a response by governments on a massive scale. However, output in many countries at the end of 2021 will still be below the levels at the end of 2019, and well below what was projected prior to the pandemic.
If the threat from COVID-19 fades more quickly than expected, improved business and consumer confidence could boost global activity sharply in 2021. But a stronger resurgence of the virus, or more stringent lockdowns could cut 2-3 percentage points from global growth in 2021, with even higher unemployment and a prolonged period of weak investment.
Presenting the Interim Economic Outlook, covering G20 economies, OECD Chief Economist Laurence Boone said: "The world is facing an acute health crisis and the most dramatic economic slowdown since the Second World War. The end is not yet in sight but there is still much policymakers can do to help build confidence."
She added: "It is important that governments avoid the mistake of tightening fiscal policy too quickly, as happened after the last financial crisis. Without continued government support, bankruptcies and unemployment could rise faster than warranted and take a toll on people's livelihoods for years to come. Policymakers have the opportunity of a lifetime to implement truly sustainable recovery plans that reboot the economy and generate investment in the digital upgrades much needed by small and medium-sized companies, as well as in green infrastructure, transport and housing to build back a better and greener economy."
The report warns that many businesses in the service sectors most affected by shutdowns, such as transport, entertainment and leisure, could become insolvent if demand does not recover, triggering large-scale job losses. Rising unemployment is also likely to worsen the risk of poverty and deprivation for millions of informal workers, particularly in emerging-market economies.
The rapid reaction of policymakers in many countries to buffer the initial blow to incomes and jobs prevented an even larger drop in output. The Interim Outlook says it is essential for governments not to repeat mistakes of past recessions but to continue to provide fiscal, financial and other policy support at the current stage of the recovery and for 2021. Such measures should be flexible enough to adapt to changing conditions and become more targeted.
Continued state support needs to be increasingly conditioned on broader environmental, economic and social objectives. Better targeting of support to where it is needed most will improve prospects, particularly for the unemployed and the low skilled – groups who too often miss out on training – and for youths. The report acknowledges that a balance needs to be struck between providing immediate support to strengthen the recovery while encouraging workers and businesses in hard-hit sectors to move into more promising activities.
Support also needs to be focussed on viable businesses, moving away from debt into equity, to help them to invest in digitalisation, and in the products and services our society will need in the decades ahead. Far stronger commitment needs to be devoted to address climate change in recovery plans, in particular conditioning support on greater investment in green energy, infrastructure, transport and housing.
At the same time, and with the virus continuing to spread, investing in health professionals and systems must remain a priority. The OECD says global co-operation and co-ordination are essential, as greater funding and multilateral efforts will be needed to ensure that affordable vaccines and treatments will be deployed rapidly in all countries when available.
The release of the Interim Economic Outlook follows an OECD Ministerial Roundtable at which Secretary-General Angel Gurría called for countries to go further in greening the stimulus packages they have announced to tackle the impact of the COVID-19 crisis in order to drive sustainable, inclusive, resilient economic growth and improve well-being.
"Climate change and biodiversity loss are the next crises around the corner and we are running out of time to tackle them," he said. "Green recovery measures are a win-win option as they can improve environmental outcomes while boosting economic activity and enhancing well-being for all."
4 million jobs added to Nepal's economy in the past decade -Report
Nepal's economy added nearly four million jobs over the past decade, and average job quality increased significantly, according to the World Bank's recent Nepal Jobs Diagnostic report. But continued job creation, especially of wage jobs, is needed to absorb underutilized workers into better-quality, stable, and well-paid jobs. The economic disruption caused by the COVID-19 pandemic – while not addressed in this report – highlights the importance of increasing stable and secure employment in the post-pandemic recovery period.
Nepal's economy has been gradually shifting from largely subsistence agriculture to more modern industry and services, and this structural transition is bringing better work opportunities for the labor force. Despite great strides, not all job seekers are able to access quality jobs, especially women. In the last decade, large numbers of men have entered jobs in construction, manufacturing, commerce and transportation, or have migrated abroad. Even though many of these are informal jobs or temporary wage jobs, they are nevertheless more productive and provide improved livelihoods compared to traditional low-productivity farm work. Women, on the other hand, have not transitioned in significant numbers. The share of wage work in Nepal jumped from 17 percent to 24 percent of total employment between 2008 and 2018, as nearly half of the jobs added since 2008 were wage jobs.
"The shift toward wage employment signals a fundamental change in Nepal's economic development and is similar to patterns seen around the world. As economies diversify their production activities and increase scale economies, employment becomes more specialized and more productive, and jobs are increasingly based in firms rather than self-employment, and pay more," stated Dr. Elizabeth Ruppert Bulmer, World Bank Lead Economist and main author of the report. "Urbanization amplifies these effects by concentrating economic activities while increasing the variety of products and services."
Evidence from a combination of data sources – national labor force surveys from 1998, 2008 and 2018, the 2018 Economic Census, and a 2019 survey of 900 SMEs across 6 districts – points to a number of constraints to achieving better labor market outcomes in Nepal. One key impediment is Nepal's dramatic topography, which makes access to wage jobs and to product markets costly. Most jobs are informal and concentrate in relatively low productivity sectors, while most firms are micro-sized with one or two employees, and target small local markets rather than exporting or connecting to regional or global value chains. In addition to credit constraints, many SMEs cite tax regulations, high taxes, scarce skills, and bureaucratic inefficiencies as obstacles to growth and therefore job creation.
Gendered social norms have limited female labor mobility and work opportunities, reflected by the fact that most women remain in unpaid work. Three-quarters of new jobs taken up by women between 2008 and 2018 were in non-wage self-employment or unpaid family work, much of which was farm work. Occupational segregation and social norms contribute to the large earnings gap between men and women, as per the report.
In order to improve job outcomes in Nepal, the report recommends policies focusing on fostering SME productivity and growth; improving the business environment and labor market policies; increasing the individual, family, and economy-wide benefits of international migration; and preparing and connecting women and youth to better jobs, including entrepreneurship.
"While the report does not address the shocks from COVID-19 experienced by Nepal's economy and its people, it underscores the imminent priority for Nepal to save livelihoods of the most vulnerable workers, including those in subsistence agriculture and urban and rural informal day laborers or self-employed workers who lost their income sources," states Faris Hadad-Zervos, World Bank Country Director for Maldives, Nepal and Sri Lanka. "The Government of Nepal has already initiated programs including the Youth Employment Transformation Initiative Project to address the immediate labor market challenges, and it is hoped that this analysis will further guide policy interventions to improve job outcomes as part of Nepal's resilient recovery efforts from the crisis."