Financial Inclusion on the Rise, But Gaps Remain
Financial inclusion is on the rise globally, accelerated by mobile phones and the internet, but gains have been uneven across countries. A new World Bank report on the use of financial services also finds that men remain more likely than women to have an account.
Globally, 69 percent of adults – 3.8 billion people – now have an account at a bank or mobile money provider, a crucial step in escaping poverty.  This is up from 62 percent in 2014 and just 51 percent in 2011. From 2014 to 2017, 515 million adults obtained an account, and 1.2 billion have done so since 2011, according to the Global Findex database. While in some economies account ownership has surged, progress has been slower elsewhere, often held back by large disparities between men and women and between the rich and poor. The gap between men and women in developing economies remains unchanged since 2011, at 9 percentage points.
The Global Findex, a wide-ranging data set on how people in 144 economies use financial services, was produced by the World Bank with funding from the Bill & Melinda Gates Foundation and in collaboration with Gallup, Inc.
"In the past few years, we have seen great strides around the world in connecting people to formal financial services," World Bank Group President Jim Yong Kim said. "Financial inclusion allows people to save for family needs, borrow to support a business, or build a cushion against an emergency. Having access to financial services is a critical step towards reducing both poverty and inequality, and new data on mobile phone ownership and internet access show unprecedented opportunities to use technology to achieve universal financial inclusion."
Download The Global Findex Database 2017: Measuring Financial Inclusion and the Fintech Revolution
There has been a significant increase in the use of mobile phones and the internet to conduct financial transactions. Between 2014 and 2017, this has contributed to a rise in the share of account owners sending or receiving payments digitally from 67 percent to 76 percent globally, and in the developing world from 57 percent to 70 percent.
 "The Global Findex shows great progress for financial access–and also great opportunities for policymakers and the private sector to increase usage and to expand inclusion among women, farmers and the poor," H.M. Queen Máxima of the Netherlands, the United Nations Secretary-General's Special Advocate for Inclusive Finance for Development, said. "Digital financial services were the key to our recent progress and will continue to be essential as we seek to achieve universal financial inclusion."
Globally, 1.7 billion adults remain unbanked, yet two-thirds of them own a mobile phone that could help them access financial services. Digital technology could take advantage of existing cash transactions to bring people into the financial system, the report finds. For example, paying government wages, pensions, and social benefits directly into accounts could bring formal financial services to up to 100 million more adults globally, including 95 million in developing economies. There are other opportunities to increase account ownership and use through digital payments: more than 200 million unbanked adults who work in the private sector are paid in cash only, as are more than 200 million who receive agricultural payments.
"We already know a lot about how to make sure women have equal access to financial services that can change their lives," Melinda Gates, Co-Chair of the Bill & Melinda Gates Foundation, said. "When the government deposits social welfare payments or other subsidies directly into women's digital bank accounts, the impact is amazing. Women gain decision-making power in their homes, and with more financial tools at their disposal they invest in their families' prosperity and help drive broad economic growth."
This edition of the Global Findex database includes updated indicators on access to and use of formal and informal financial services.  It adds data on the use of financial technology, including mobile phones and the internet to conduct financial transactions, and is based on over 150,000 interviews around the world. The database has been published every three years since 2011.
"The Global Findex database has become a mainstay of global efforts to promote financial inclusion," World Bank Development Research Group Director Asli Demirgüç-Kunt said. "The data offer a wealth of information for development practitioners, policymakers and scholars, and are helping track progress toward the World Bank Group goal of Universal Financial Access by 2020 and the United Nations Sustainable Development Goals."
Regional Overviews
In Sub-Saharan Africa, mobile money drove financial inclusion. While the share of adults with a financial institution account remained flat, the share with a mobile money account almost doubled, to 21 percent. Since 2014, mobile money accounts have spread from East Africa to West Africa and beyond. The region is home to all eight economies where 20 percent or more of adults use only a mobile money account: Burkina Faso, Côte d'Ivoire, Gabon, Kenya, Senegal, Tanzania, Uganda, and Zimbabwe. Opportunities abound to increase account ownership: up to 95 million unbanked adults in the region receive cash payments for agricultural products, and roughly 65 million save using semiformal methods.
In East Asia and the Pacific, the use of digital financial transactions grew even as account ownership stagnated. Today, 71 percent of adults have an account, little changed from 2014. An exception is Indonesia, where the share with an account rose by 13 percentage points to 49 percent. Gender inequality is low: men and women are equally likely to have an account in Cambodia, Indonesia, Myanmar, and Vietnam. Digital financial transactions have accelerated especially in China, where the share of account owners using the internet to pay bills or buy things more than doubled—to 57 percent. Digital technology could be leveraged to further increase account use: 405 million account owners in the region pay utility bills in cash, though 95 percent of them have a mobile phone.
In Europe and Central Asia, account ownership rose from 58 percent of adults in 2014 to 65 percent in 2017. Digital government payments of wages, pensions, and social benefits helped drive that increase. Among those with an account, 17 percent opened their first one to receive government payments. The share of adults making or receiving digital payments jumped by 14 percentage points to 60 percent. Digitizing all public pension payments could reduce the number of unbanked adults by up to 20 million.
In Latin America and the Caribbean, wide access to digital technology could enable rapid growth in financial technology use: 55 percent of adults own a mobile phone and have access to the internet, 15 percentage points more than the developing world average. Since 2014, the share of adults making or receiving digital payments has risen by about 8 percentage points or more in such economies as Bolivia, Brazil, Colombia, Haiti, and Peru. About 20 percent adults with an account use mobile or the internet to make a transaction through an account in Argentina, Brazil, and Costa Rica. By digitizing cash wage payments, businesses could expand account ownership to up to 30 million unbanked adults—almost 90 percent of whom have a mobile phone.
In the Middle East and North Africa, opportunities to increase financial inclusion are particularly strong among women. Today 52 percent of men but only 35 percent of women have an account, the largest gender gap of any region. Relatively high mobile phone ownership offers an avenue for expanding financial inclusion: among the unbanked, 86 percent of men and 75 percent of women have a mobile phone. Up to 20 million unbanked adults in the region send or receive domestic remittances using cash or an over-the-counter service, including 7 million in the Arab Republic of Egypt.
In South Asia, the share of adults with an account rose by 23 percentage points, to 70 percent. Progress was driven by India, where a government policy to increase financial inclusion through biometric identification pushed the share with an account up to 80 percent, with big gains among women and poorer adults. Excluding India, regional account ownership still rose by 12 percentage points—but men often benefited more than women. In Bangladesh, the share with an account rose by 10 percentage points among women while nearly doubling among men. Regionwide, digitizing payments for agricultural products could reduce the number of unbanked adults by roughly 40 million.
The impact of labour market trainings on unemployment process in the global labour economy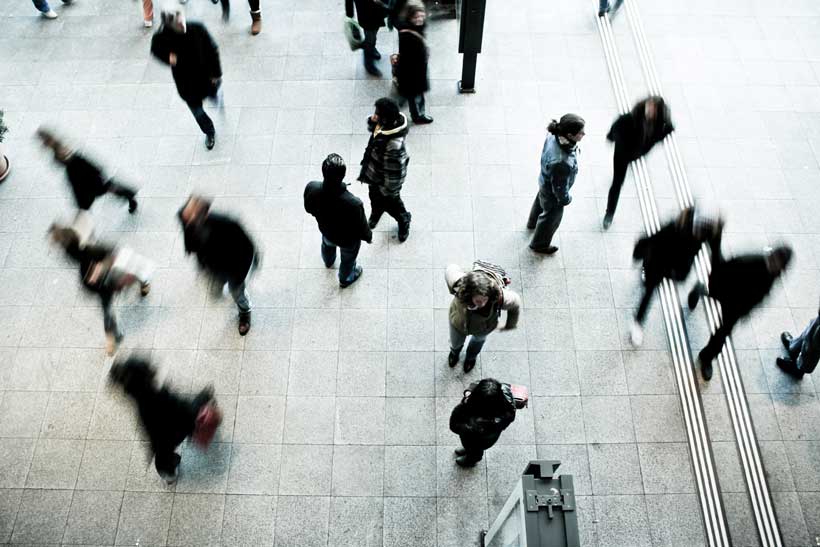 Since the 1990s, the persistence of high unemployment has been followed by two downturns, which affected an economic life over the world across the nation-states. The overt consequences cost unpleasantly social and economic outcomes for the states as well as societies. Henceforth, activation turn has observed once more shifting passive employment policies within the active policy actions of countries upon labour market at the beginning of a new millennium. It was supposed that the activation of jobless people through keeping employees occupied, job-search assistance, job creation and work experience programs, training and invest in up skilling, is an open way to fight against high unemployment and secure economic growth as well. Hereby, the idea of an active labour market policy (ALMP) became again pivotal tool in the domestic policy agendas of states in order to engage in new challenges of labour markets. Since the 1950s,it is an apparent fact that in Europe and the Nordic countries that the effectiveness of ALMPs engenders diminution in a structural and long-term unemployment and leads to increase net income together with the employment ratio of targeted groups in national economies.
With the XXI century's new technological vicissitudes and industrialization, the active employment policies have been designed to support people with monetary (income) and non-monetary (education) incentives in order to reduce inequality, keep the balance of social inclusion, and stimulate market beyond to decrease unemployment. Consequently, labour market training grew into to become an important measure of ALMP strategies in the background of "welfare to workfare policy approach" to create better-skilled workforce as well as to surge adequate match between skilled manpower and needs of progressive demand in labour markets.
In fact, the scholarly studies state significant impacts of training and vocational programs in the activation of the workforce. For example, the 1950-1960s – Post War Era characterized with the rapid economic growth and labour supply shortage in the European industry. And as a solution, national employment policies started to focus on labour trainings. So that Sweden with its successful retraining system has been the pioneer of ALMP idea in the history. On the other hand, Germany with 1969`s Employment Promotion Act considered training as a principal component of active employment policies to upskill workforce in terms of new industrial needs by market demand.
The UN 2009 reports that education is considered one of the main indicators of poverty reduction: education and human resource investments contribute to an economic development of nation-states and societies. Higher educated people or up-skilled workforce boost up productivity and react the positively to technological changes. Some scholars and interlocutors claim that in long-term perspectives ALMPs should have to aim to develop an education and training system that enhances the productivity and employability of a labour force. Because of the fact that the skilled manpower is one of the cornerstones of the higher employment, developed economy, higher net income and well-being of the whole society.
Many types of research have been carried out to identify the prominence of labour market training, however, the Katz`s study (1993) shows the significant point of job market training as turning "unskilled labour" into "skilled labour". Perceptibly, the unemployment problem is more common among less skilled individuals and new entrants to the market. Shifting in demand against unskilled labour force causes an unemployment among those people. In contrast to unskilled force reservation wage and labour demand is high for skilled manpower in the market. Here, the training policy helps turn out unskilled to a skilled workforce and to increase total employment in order to decrease unskilled unemployment. Research argues that training policy extends the skilled labour force and close the gap between the unskilled and skilled workers. Caruana and Theuma (2012) refer to Katz (1993) argue that in order to push jobless people towards work, some trainings improve the qualification of those workers who are already in the market. Hence, Katz (1993) emphasizes the importance of labour market training in reducing the unemployment rate of unskilled labour by transferring more workers to the skilled labour pool. They also underline the significant role of a training policy in improving the skills of employees and increasing, the supply of skilled manpower in the economy. The following figure "Development of Unskilled Labour Force" visualizes Katz`s statement andshows how training measure affects the job market in both ways. The points where demand curves intersect supply curves, which are given wages for skilled and unskilled labour respectively. As the author explains, the wages represent the remuneration of foregone opportunity costs that, logically, is higher for skilled labour than for unskilled one. Since labour demand for the skilled labour is stronger than that of unskilled labour, thus, the demand curve for the former one is more elastic. As the figure illustrates, after the implementation of training, part of unskilled labour is moving up to the skilled.
At the same time, scholar states that wage setting regulation, training, and education systems affect differently net income and employment perspectives. Consequently, education and labour training policies create an equal distribution of skills and able to reduce supply and demand shifting on wages and employment. Another study by Calmfors et al., (2001) argue that training programs increase the reservation wage of attendees. However, salary growth and employment perspectives are possible by time after long run participation in the program.
To sum up, the training policy is considered as a main supply-side policy tool of activation to tackle unemployment. Scholars argue that training programs are useful to prevent the long run unemployment and to keep unemployed active in the market via participation. However, ex-post evaluation of training programs is controversial. Country case studies show that training programs are more effective in the background of vocational education reforms and collaboration with demand-side active labour market policies.
Reference list:
, Forslund A., &Hemstrom M., (2001), Does Active Labour Market Policy Work? Lessons from Swedish experiences, Swedish Economy Policy Review, 85, 61-124
Caruana C. &Theuma M., (2012), The next leap – From Labour Market Programmes to Active Labour Market Policy.
Katz, F.L., (1993), Active Labor Market Policies to Expand Employment and Opportunity.
United Nations, (2009), Rethinking Poverty: Report on the World Social Situation 2010, Retrieved from http://www.un.org/esa/socdev/rwss/docs/2010/fullreport.pdf
Paid and well-designed internships work
"Before, they would ask for your diploma and maybe your grades. Now, when you are entering the labour market, you are asked for multiple internships and work experience here and there so I feel the pressure to intern so as to be better prepared for the labour market."
That was what secondary school student, Georgia, told me while I was carrying out some focus group research last year for an ILO survey on youth aspirations.
Her frustration and worry are typical these days of many young people entering the labour market. They face the daunting task of finding a decent job and then keeping it when they do.
Unemployment and the proportion of young people not in employment, education or training are high, and new and emerging forms of 'non-standard' employment such as temporary, part-time and gig work are rapidly expanding.
These types of 'non-standard' jobs now dominate young people's early labour market experiences, along with internships, which are becoming ever more common – not only in high income countries where they originated but also in low and middle income countries.
The idea is that internships help break that Catch 22 that many young jobseekers face – not having enough experience to get a job and not being able to get the experience needed because of not having a job.
But, just how effective are internships as a means of promoting the long term job prospects of young people like Georgia?
The fact is, there hasn't been much solid research. Above-all, very little at all is known about the impact of so-called 'open-market' internships which are not undertaken as part of either an educational course or as part of an active labour market programme. In many – if not most- countries, these remain under-studied and under-regulated
This is the question that my colleague Luis Pinedo and I set out to answer in a new ILO working paper,  "Interns and outcomes: Just how effective are internships as a bridge to stable employment?", which reviews existing studies and analyses primary data using surveys of interns undertaken by the European Commission and the Fair Internship Initiative (FII), an intern advocacy coalition.
We came to three main conclusions:
Not all internships improve career prospects
The impact of internships on the longer term integration of youth into work appears to be modest. Internships are, on average, less effective than either student jobs or apprenticeships as a means to bridge the gap between education and regular employment.
Paying interns pays off
It is clear, however, that paid internships offer better job prospects for youth in the long run than unpaid ones and that paid interns are more likely to find a job than those who were not remunerated. This may be because the payment itself may be linked to other positive features of a well-designed internship programme. These include the presence of a mentor; similar working conditions as regular employees; access to health insurance, and internships that are long enough for the young person to acquire and improve their skills. In addition, formal certification of the completed internship and/or undertaking the internship in a big firm both influence employment prospects and can also have a positive long-term impact.  However, the likelihood of finding a job does not increase in relation to the amount paid to the intern.
More and better research is needed
As yet, far too few studies have been carried out and those that do exist rarely make a serious attempt at identifying the causal links between internship programme features and post-internship labour market outcomes. Moreover, analyses of open market internships are even rarer. The task is clearly made more complicated by the fact that there is no agreement about what precisely is an internship. However, the lack of analysis is particularly worrisome not least because it is precisely open market internships which are least covered by existing forms of regulation. This paper, along with its two companion papers listed below mark a first step by the ILO to rectifying this information gap.
See the two other working papers that are part of the series:
Employment working paper no. 240: The regulation of internships: A comparative study Andrew Stewart, Rosemary Owens, Anne Hewitt and Irene Nikoloudakis
Employment working paper no. 242: Does work-based learning facilitate transitions to decent work? Laura Brewer and Paul Comyn
Trade Negotiations: Geo-economics and Geopolitics
Trade negotiations have been increasingly used as a political tool. This is the first thing that comes to mind when one is trying to understand what is happening around the trade war unleashed by the administration of Donald Trump practically on all fronts: against the EU, China, Russia, Mexico and Canada.
On the eve of a visit to Washington of the European Commission President Jean-Claude Juncker, Donald Trump suggested that the EU, at the same time as the USA, abandon customs duties, barriers and subsidies. He said in his Twitter account that he suggests this because they will refuse just the same …
The visit ended with the conclusion of a trade deal, including the deal on duties on car industry products, but the question remained: of course, geo-economics and geopolitics are strongly interrelated, but is it permissible to use trade negotiations as an instrument of political bargaining, and why do we increasingly see this?
Just before Junker's visit the European Union and Japan signed world's largest free trade agreement, the volume of which is estimated at one-third of the World gross product (GWP), and which directly affects about 600 million people. In contrast to the actions of the Trump Administration, which recently tightened import tariffs, this was seen as an important step in protecting free trade.
It was also reported that the European Commission is completing negotiations on the establishment of a free trade zone (FTA) with MERCOSUR, which in its scale can exceed the FTA with Japan (the members of this trade and economic union account for 250 million people and over 75% of Latin America's total GDP ). Again, the question arises: is there still an immediate political context here, since the negotiations on the establishment of the FTA have been going on for years, if not for decades, and why is it announced right now about their triumphant conclusion?
The USA has a recent experience of large-scale trade negotiations, the politicization of which ended in a fiasco. The issue is the establishment of the Trans-Pacific Partnership (TTP), which implied the borders expansion and the deepening of interstate agreements on the unification of the legal field. It was planned to supplement the agreements on the liberalization of trade in goods and services under the norms of free trade agreements with the legal regulations on investment, innovation exchanges, protection of intellectual property, labor relations, management of migration flows, environmental standards and competition standards.
The USA tried to involve many Asian and Pacific countries in the creation of the TTP, but China, the main economic entity in Asia, was excluded from this union. For China, with its state protectionism in sensitive industries that provide economic growth and employment (and therefore important for political stability), the conditions of the TTP were initially unacceptable. Beijing, not without reason, suspected that the USA wanted to create a trade bloc in Asia without the participation of the PRC in order to kick China out of integration processes. That's why China has tried to create an alternative to the TTP by promoting its project – the Regional Comprehensive Economic Partnership (RCEP).
As we recall, Donald Trump "buried" the TTP as a legacy of Barack Obama, and now this partnership under the "TTP Plus" brand is already living its life without the participation of the United States. The main thing is that after the TTP deal any other initiative of this kind (for example, the idea of the Indo-Pacific partnership) automatically raises fears among its potential participants: whether they will be drawn into confronting China, whose trade and economic relations are so important for many countries in South-East and South Asia.
The experience and lessons of US trade negotiations are, of course, important for Russia, but mainly in "how not to do." In the same Asia-Pacific region, a large number of trade agreements operate, differing in the depth of liberalization and in the number of participants, which creates the potential danger of dividing the region into separate competing associations. Therefore, for Russian participants in trade negotiations, the choice is unambiguous: to avoid their unnecessary politicization and to act on the basis of transparency and openness, with mutual consideration of the interests and capabilities of the parties, by relating any possible agreements with the multilateral trading system of the WTO.
Russia's participation in the negotiations on the creation of free trade zones and integration projects is determined by its long-term geo-economic and geopolitical considerations, and at present, when Russia is in search of an "entry point" to this process, the latter can be assessed as the most relevant.
Equally, and perhaps even more important for Russia is the fact that, unlike such trade and economic "giants" as the United States and China, it is now not so much interested in the development of liberalization of regional trade (trade liberalization), as in the strengthening of its transparency and trade-economic interconnection (trade facilitation), the creation of a fair, stable and balanced trade and economic system, including in Eurasia and the Asia-Pacific region, which responds to the priorities and development level of the Russian economy, especially its export-oriented commodity-producing industries.
That is why Russia has taken a course in upholding the priorities of transparency and interrelatedness of trade and economic relations since this is what helps it become an active and interested participant in the discussion of new rules for regional and world trade.
Such a course is consistent with the long-term geo-economic and geopolitical interests of Russia, primarily in such a priority area as Eurasian integration and the development of the Eurasian Economic Union (EEU).
And here it is necessary to remember the lessons of the recent past connected with excessive politicization. The intensification of Russia's and the EU policy towards the countries of the region of their "common neighborhood" led to the fact that some of them (Ukraine, Georgia, Moldova) were faced with a tough choice in favor of the priority development of relations with the EU or the Eurasian association. In a number of countries, this has greatly reduced the opportunities for the traditionally conducted by their governments maneuvering strategy between Moscow and Brussels and led to an internal political escalation.
In Moscow, this was well understood, and there were no contradictions between the processes of Eurasian integration and the development of relations with the European Union, if the EEU and the European Union began to base their interaction on the principles of free trade and compatible regulatory systems.
However, the European Union held the view that the obligations within the framework of the Customs Union exclude for its members the very possibility of introducing a free trade zone (FTA) with the European Union – in contrast to the CIS Multilateral Free Trade Zone (based on a treaty signed in October 2011 by Kazakhstan, Russia, Byelorussia, Kyrgyzstan, Tajikistan, Armenia, Moldova and Ukraine), which does not presuppose the work of supranational bodies. From Moscow's point of view, such obstacles can be lifted if one follows the path of establishing an FTA between the EU and the EEU.
In the article published by the German newspaper  "Süddeutsche Zeitung" in November 2010, Vladimir Putin (at that time the Russian prime minister) put forward a long-term plan for the construction of a free trade zone between Russia and the EU (by the way, at that time the World political vocabulary acquired the term "conjugation").
Unfortunately, this idea, dictated by absolutely economic logic, was coolly received in European political circles, and the reply from Brussels was, not without political arrogance, that the EU's relations with the above countries do not require Russia's participation. Show Europe then a little more foresight, many undesirable events in the post-Soviet space could have been avoided …
Russia is still trying to convince its partners to abandon the opposition of European and Eurasian integration in favor of conjugating both projects. So far, unfortunately, neither the post-Soviet integration, nor the EU is consistent with these aspirations.
However, the dynamic development of integration processes in the Asia-Pacific Region offers Europe and Eurasia a new challenge. Given the geographical situation of the post-Soviet countries between Europe and Asia, the development of infrastructure networks and cross-border transport projects with access to China and other countries, the APR would create conditions that would ensure a more favorable external environment for the conjugation of Eurasian and European integration and strengthen the competitiveness of these integration entities.
And here economic logic would help to gradually overcome political contradictions. The solution of the accumulated geopolitical problems could be the creation of a common free trade zone of the EU, the EEU, Ukraine and other Eastern Partnership countries associated with the EU. However, in addition to political will, it takes time to solve a large number of purely economic and technical issues. Effectively, such a project can be facilitated by the fact that all the countries involved are either WTO members or are planning to become them in the near future.
First published in our partner International Affairs