Bangladesh: World Bank Increases Support for Clean, Renewable Energy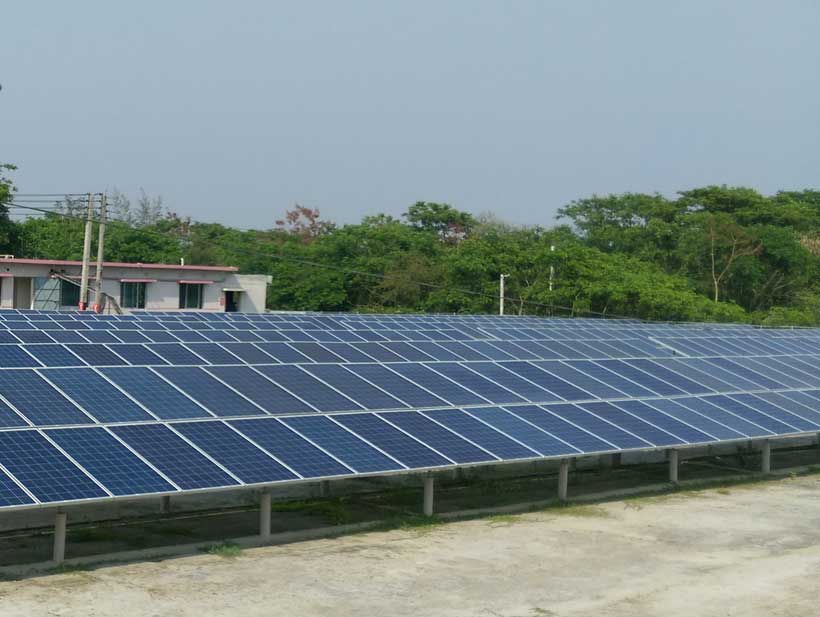 The World Bank today approved $55 million to expand use of clean renewable energy in rural areas of Bangladesh where grid electricity cannot reach easily.
The additional financing to the Second Rural Electrification and Renewable Energy Development (RERED II) Project will install 1,000 solar irrigation pumps, 30 solar mini-grids, and about 4 million improved cookstoves in rural areas. The project, including the additional financing, will enable about 10 million people living in villages, shoals, and islands to access electricity and use energy efficient cookstoves. These interventions will help the country reduce carbon emissions.
"We are proud to be helping Bangladesh increase access to clean electricity through solar power. Today, the country has one of the world's largest domestic solar power programs, covering 14 percent of the population," said Qimiao Fan, World Bank Country Director for Bangladesh, Bhutan, and Nepal. "Building on its success in using solar energy to provide electricity in rural areas, this financing will also scale up other clean renewable energy options."
The project has already built 10 solar mini-grids in remote areas, including islands and shoals to provide grid quality electricity. This additional financing will help construct another 30 solar mini-grids. These will provide about 28,000 connections to households and businesses, including small and medium-sized enterprises.
The financing will also help increase use of solar irrigation pumps, a low-cost technology that is well suited to the country's flat terrain and abundant sunshine. This switch from diesel pumps will decrease greenhouse gas emissions and save foreign exchange by reducing the government's subsidy on diesel imports.
"In Bangladesh, indoor air pollution causes 107,000 deaths per year, mostly women and children. Traditional cookstoves used in rural areas is a major contributor to this," said Amit Jain, World Bank Team Leader for the project. "This project will scale up use of improved stoves. Their energy-efficient design will emit 90 percent less carbon monoxide and use half as much firewood as a traditional stove. A major thrust of the project will be to increase use of affordable-fuel efficient cookstoves by the poor and extreme poor."
Since 2002, the World Bank has been helping the government expand renewable energy programs. In the energy sector, the World Bank has ongoing support of over $1.6 billion in Bangladesh covering generation, transmission, distribution, and renewable energy.
In addition, the Green Climate Fund (GCF) Board has on February 27, 2018 approved an additional $20 million to support the energy efficient cookstoves project, which is their first approved cookstoves project.
The credit from the World Bank's International Development Association, which provides grants or zero-interest loans, has a 38-year term, including a 6-year grace period, and a service charge of 0.75 percent.
The World Bank was among the first development partners to support Bangladesh following its independence. Since then, the World Bank has committed nearly $28 billion in grants and interest-free credits to the country. In recent years, Bangladesh has been among the largest recipients of the World Bank's interest-free credits.
UN chief express deep concern over East Jerusalem violence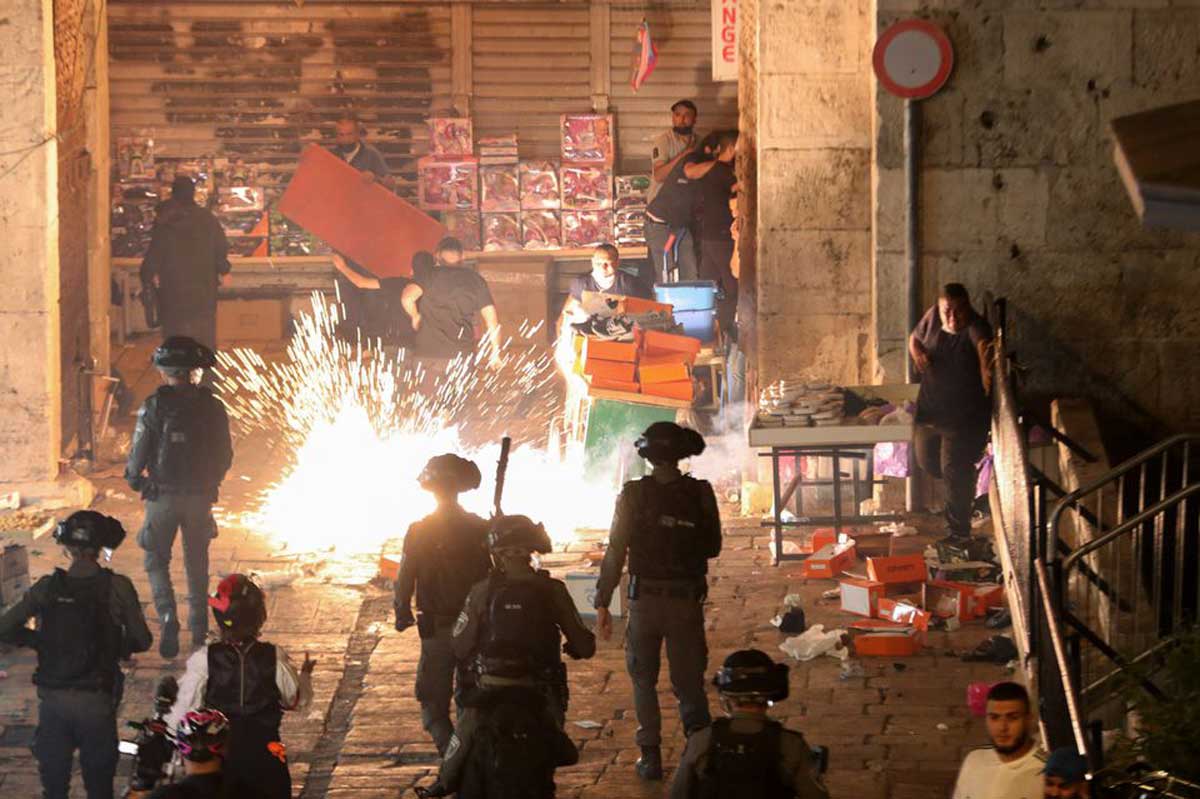 The UN Secretary-General, António Guterres, and senior UN officials have expressed their deep concern over confrontations between Palestinians and Israeli security forces in East Jerusalem, particularly those which began on Friday evening, and continued into Sunday night. Several Palestinian children are among the wounded.
The violence on Friday has been described as some of the worst seen in Jerusalem for many years. Some 200 Palestinians and 17 Israeli Police were reportedly injured in fighting around Haram Al-Sharif/Temple Mount. On Saturday, protesters reportedly threw stones at police, who responded with stun grenades, rubber bullets and water cannons and, on Sunday, fighting continued in East Jerusalem, ahead of a planned march by an Israeli group through the Old City.
The official spokesperson for Mr. Guterres, Stéphane Dujarric, said in a statement published on Sunday evening, that Israeli authorities must exercise maximum restraint and respect the right to freedom of peaceful assembly.
"All leaders have a responsibility to act against extremists and to speak out against all acts of violence and incitement", the statement continued. "The Secretary-General reiterates his commitment, including through the Middle East Quartet, to supporting Palestinians and Israelis to resolve the conflict on the basis of relevant United Nations resolutions, international law and bilateral agreements".
The Envoys of the Middle East Quartet (from the European Union, Russia, the United States, and the United Nations), released a press statement on Saturday, in which they expressed their alarm at "the provocative statements made by some political groups, as well as the launching of rockets and the resumption of incendiary balloons from Gaza towards Israel, and attacks on Palestinian farmland in the West Bank".
Imminent risk of eviction
The Quartet representatives went on to declare their concern regarding the possible evictions of Palestinian families from homes, in which they have lived in for generations, in two neighbourhoods in East Jerusalem – Sheikh Jarrah and Silwan – and their opposition to "unilateral actions, which will only escalate the already tense environment".
This is a reference to a court case involving several Palestinians who face eviction due to a legal challenge by the Nahalat Shimon settler organization. The risk is considered to be imminent for four of the families.
The UN has called for on the Israeli Government to halt all forced evictions and on Thursday, Rupert Colville, the spokesperson for the UN Human Rights Office (OHCHR), warned that, if they take place, the evictions in the Sheikh Jarrah case would violate Israel's obligations under international law.
Saturday's fighting took place on Laylat-al-Qadr, the most holy day in the Muslim month of Ramadan, after large numbers of worshippers had prayed at the Haram Al-Sharif/Temple Mount compound. In their statement, the Quartet
Envoys called on the Israeli authorities to exercise restraint and to avoid measures that would further escalate the situation during this period of Muslim Holy Days.
"We call on all sides to uphold and respect the status quo at the holy sites", the statement continues. "All leaders have a responsibility to act against extremists and to speak out against all acts of violence and incitement".
The statement concluded with a reiteration by the Quartet Envoys of their commitment to a negotiated two state solution.
37 Palestinian children injured and arrested
On Sunday, the UN Children's Fund, UNICEF, urged the Israeli authorities to refrain from using violence against children and release all those children detained.
In a joint statement, Ted Chaiban, UNICEF Regional Director for the Middle East and North Africa, and Lucia Elmi, UNICEF Special Representative in the State of Palestine, noted that 29 Palestinian children have been injured over the past two days, and a further eight arrested. "A one-year-old toddler was among those injured. Some children were taken for treatment at hospitals, with injuries in the head and the spine. This comes amid reports that nearly 300 people were injured in the area".
The senior UNICEF officials said that the agency had received reports of ambulances being restricted from arriving on location to assist and evacuate the injured, and that an on-site clinic was reportedly hit and searched.
The statement called for all children to be protected from violence and kept out of harm's way at all times, for families' rights to access all places of worship to be preserved, and for those injured to be assisted without restrictions.
MoU was signed between "China-Eurasia" Council and Institute of Oriental Studies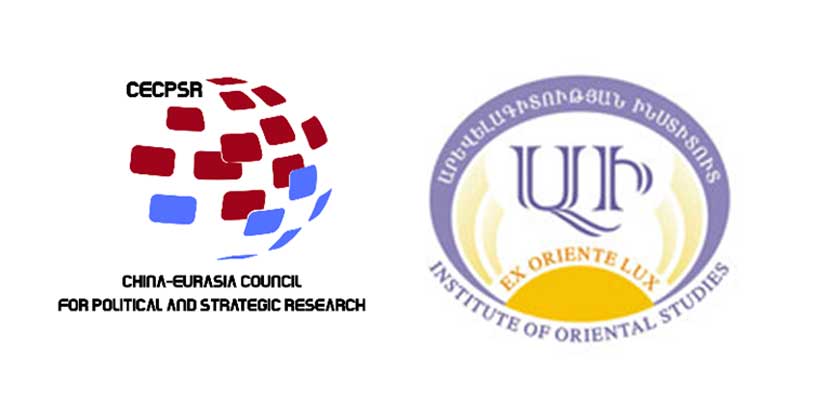 On May 10, 2021, Memorandum of understanding was signed between "China-Eurasia" Council for Political and Strategic Research and the Institute of Oriental Studies of the National Academy of Sciences of Armenia. According to the Memorandum of understanding, Parties agreed to strengthen cooperation with each other, to contribute to the development of relations between institutions, to continue and bust cooperation in academic, informational, educational, and other fields. Memorandum of understanding on cooperation between organizations was signed by the Director of the Institute of Oriental Studies, Dr. Robert Ghazaryan from one side and Dr. Mher Sahakyan, the founding head of the "China-Eurasia" Council for Political and Strategic Research from the other side.
Dr. Robert Ghazaryan stressed that Chinese studies are one of the most important scientific directions in the Institute of Oriental Studies of NAS RA, where the Institute has quite great success. At the same time, the "China-Eurasia" Council for Political and Strategic Research, in particular its director Mher Sahakyan, also makes a significant contribution to the development and strengthening of this field. In this regard, it is very important that such institutions in Armenia will join forces in the hope of working together and achieving significant scientific achievements. Besides, our two scientific institutions have good experience of cooperation. And the combination of our efforts and works can serve the further development of this field and will create prospects for new cooperation.
Dr. Mher Sahakyan noted:"It is our honor to develop cooperation with the Institute of Oriental Studies of NAS, which is one of the well-known Armenian academic institutions and has great contribution in Middle Eastern and North African studies. Actually, "China-Eurasia" Council for Political and Strategic Research and Institute of Oriental Studies, NAS cooperate with each other already for 4 years. In 2018 together with Dr. Robert Ghazaryan and Institute of Oriental Studies we jointly organized 'Rethinking China's Foreign Policy" special course and "Eurasian Research on Modern China and Eurasia' international conference. This Memorandum of Understanding will provide an added impetus to strengthen our cooperation and unite efforts and capabilities in research and academic diplomacy."
Conflict Affected Families in Armenia to Receive World Bank Support
A Grant Agreement for the "Support to Conflict Affected Families" project was signed today by Sylvie Bossoutrot, World Bank Country Manager for Armenia, and Atom Janjughazyan, Acting Minister of Finance of Armenia. Funds for the project are provided by the multi-donor State and Peacebuilding Fund (SPF), through a one-year grant of $3.72 million.
The Government of Armenia has developed a broader social protection response package with support from development partners and non-governmental organizations. This project will be implemented by the Ministry of Labor and Social Affairs of Armenia, through its subordinated agency — the Unified Social Service — and aims to improve the resilience of conflict affected people and reduce the financial burden of host families, with a particular focus on women and vulnerable members of the population.
"We are pleased to sign this timely Agreement supported by the State and Peacebuilding Fund Grant," said Sylvie Bossoutrot, World Bank Country Manager for Armenia. "This project is of extreme importance and the assistance granted to displaced individuals and their host families will help to improve the resilience of families affected by the conflict."
The proposed project will contribute to selected social protection and employment support programs, which are part of a larger support package targeting displaced people and their host families, from the Government of Armenia.
Specifically, the project aims to:
Reach around 11,530 displaced persons with a monthly cash benefit equal to the minimum wage (68,000 AMD) per adult/child for up to four months in Armenia.
Provide cash assistance/income support to 3,975 families in Armenia hosting displaced people to help meet basic consumption needs.
Temporarily subsidize an employment program for 936 displaced people who are looking to gain work experience in Armenia and facilitate their labor market participation and economic inclusion.
Support 115 displaced individuals through the public works program (cash-for-work).
"The project is designed to especially benefit women affected by the conflict," said Maddalena Honorati, World Bank Task Team Leader. "According to a rapid multi-sector needs assessment conducted last December, women represent 70 percent of the adult displaced population. The cash transfers will help them meet their basic needs on a day-to-day basis. More importantly, the project will improve the resilience of the displaced families and promote social cohesion in their host communities."
The State and Peacebuilding Fund is a global fund administered by the World Bank to finance critical development operations and analysis in situations of fragility, conflict, and violence (FCV). The SPF is kindly supported by Australia, Denmark, France, Germany, The Netherlands, Norway, Sweden, Switzerland, The United Kingdom, as well as the World Bank.