A bio-based, reuse economy can feed the world and save the planet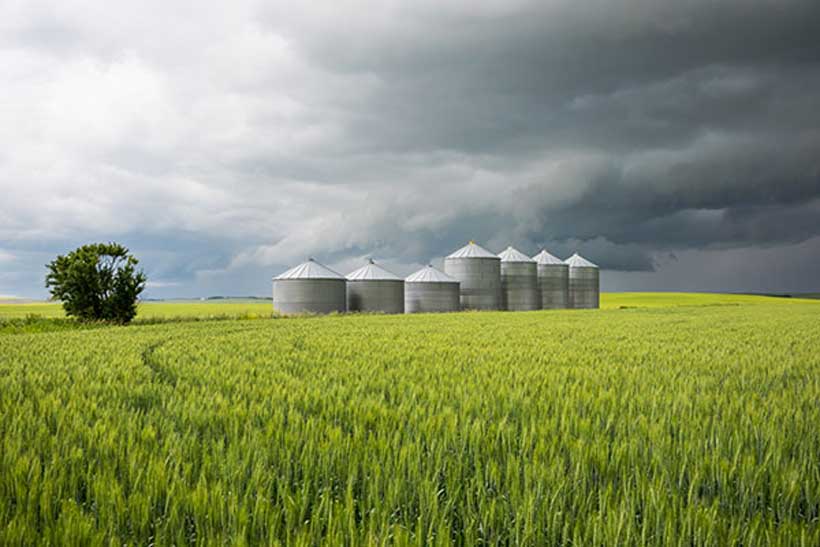 Transforming pineapple skins into product packaging or using potato peels for fuel may sound far-fetched, but such innovations are gaining traction as it becomes clear that an economy based on cultivation and use of biomass can help tackle pollution and climate change, the United Nations agriculture agency said on Friday.
A sustainable bioeconomy, which uses biomass – organic materials, such as plants and animals and fish – as opposed to fossil resources to produce food and non-food goods "is foremost about nature and the people who take care of and produce biomass," a senior UN Food and Agriculture Organization (FAO)  official said at the 2018 Global Bioeconomy Summit in Berlin, Germany.
This means family farmers, forest people and fishers, who are also "holders of important knowledge on how to manage natural resources in a sustainable way," she explained.
Maria Helena Semedo, FAO Deputy Director-General for Climate and Natural Resources, stressed how the agency not only works with member States and other partners across the conventional bioeconomy sectors – agriculture, forestry and fisheries – but also relevant technologies, such as biotechnology and information technology to serve agricultural sectors.
"We must foster internationally-coordinated efforts and ensure multi-stakeholder engagement at local, national and global levels," she said, noting that this requires measurable targets, means to fulfil them and cost-effective ways to measure progress.
With innovation playing a key role in the bio sector, she said,  all the knowledge – traditional and new – should be equally shared and supported.
Feeding the world, saving the planet
Although there is enough food being produced to feed the planet, often due to a lack of access, estimates show that some 815 million people are chronically undernourished.
"Bioeconomy can improve access to food, such as through additional income from the sale of bio-products," said Ms. Semedo.
She also noted its potential contribution to addressing climate change, albeit with a warning against oversimplification.
"Just because a product is bio does not mean it is good for climate change, it depends on how it is produced, and in particular on much and what type of energy is used in the process," she explained.
FAO has a longstanding and wide experience in supporting family farmers and other small-scale biomass producers and businesses.
Ms. Semedo, told the summit that with the support of Germany, FAO, together with an international working group, is currently developing sustainable bioeconomy guidelines.
Some 25 cases from around the world have already been identified to serve as successful bioeconomy examples to develop good practices.
A group of women fishers in Zanzibar are producing cosmetics from algae – opening up a whole new market with sought-after niche products; in Malaysia, a Government programme supports community-based bioeconomy; and in Colombia, a community is transforming pineapple skins into biodegradable packaging and honey into royal jelly – and these are just a few examples of a bioeconomy in action.
"Together, let's harness the development for sustainable bioeconomy for all and leave no one behind," concluded Ms. Semedo.
High Inflation Spells Predicament for Major Central Banks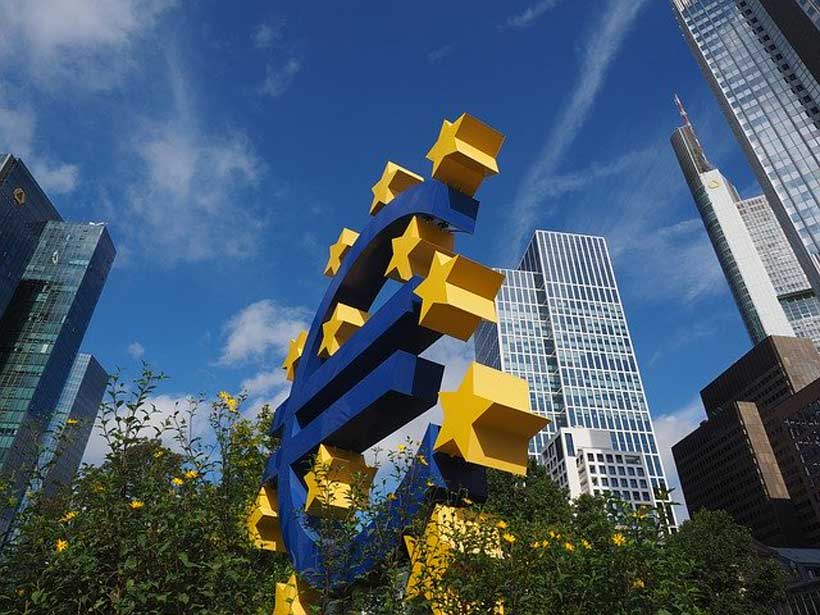 As the European bond market falls, European Central Bank (ECB) President Christine Lagarde said on June 28 that the central bank will start a bond-buying program on Friday to curb possible debt crises. The ECB is considering maintaining "flexibility" in its reinvestment allocation to its massive EUR 1.7 trillion bond-buying portfolio while launching a new program to stabilize the markets. It is also working on a new bond-buying tool to address so-called "fragmentation". Lagarde said the tool would allow rates to rise "as far as necessary" to complement stabilizing inflation at the 2% target. The ECB's position as the "buyer of last resort" has eased the sell-off of European bonds to a certain extent, and the yields of sovereign bonds of some highly leveraged countries have fallen.
Under the ECB's decision to raise interest rates in July to counter inflation, its proposed bond-buying program, while easing a possible bond market crisis, is effectively contradicting its imminent monetary tightening. Researchers at ANBOUND pointed out that similar to those implemented by the Federal Reserve and the Bank of Japan (BOJ), the ECB's monetary policy also faces challenges ahead. With high global inflation narrowing down the monetary policy space, the dilemma between inflation and employment is becoming increasingly more common. This is not good news for the global economy and capital markets, as the contradiction between economic growth and inflation will plague major central banks for a long time.
Lagarde said the ECB would remain "flexible" on reinvestment of the PEPP portfolio due on July 1. "We will ensure that the orderly transmission of our policy stance throughout the euro area is preserved," she said. "We will address every obstacle that may pose a threat to our price-stability mandate".
The ECB's insistence on playing the role of the "buyer of last resort" has actually drawn lessons from the European sovereign debt crisis triggered by the 2008 financial crisis. Due to the slow decision-making of the ECB at that time and its reluctance to promote easing, the economies and financial systems of highly leveraged countries such as Greece, Italy, and Spain suffered huge losses from the debt crisis. ECB then finally launched quantitative easing in 2014 to deal with the dual threats of deflation and the sovereign debt crisis at that time, which stabilized the economic and financial systems of the relevant countries. In total, the ECB currently buys more than EUR 49 trillion of bonds, equivalent to more than one-third of the eurozone's GDP. In the past two years, the ECB has bought more bonds than all the additional bonds issued by the 19 eurozone national governments, giving it huge leverage over the region's borrowing costs.
As the European market is about to bid farewell to negative interest rates, after the ECB starts hiking interest rates, the increase in borrowing costs will inevitably bring new risk factors to its bond market. The consequences of rising interest rates will not only cause the economic growth of various countries facing decline, it is also likely to lead to a new round of debt defaults. Such is the price that the central bank has to pay for its measures against inflation. However, as with the Fed, market investors are equally skeptical that the ECB's tightening policy will be effective in tackling inflation. At present, the inflation level in the eurozone has reached more than 8%, which is more than four times the 2% target of the ECB. The latest CPI data in the eurozone in June is expected to reach a record high of 8.5%. High inflation is not only the energy distortion brought about by the conflict between Russia and Ukraine, but also the constraints of supply chain adjustment.
These factors mean that the inflation level will be difficult to contain in the short term and will fall back quickly. ECB Chief Economist Philip Lane said the central bank must remain vigilant in the coming months as inflation could keep climbing and the region's economy could slow due to consumption. Meanwhile, Morgan Stanley stated that the eurozone's economy is expected to slip into a mild recession in the fourth quarter of this year as measures of consumer and business confidence slump due to reduced energy supplies in Russia, while inflation remains high. The eurozone's economy is expected to contract for two quarters before returning to growth in the second quarter of next year, driven by rising investment. Despite the risks of an economic slowdown, the ECB is still expected to raise rates at every meeting for the remainder of the year, culminating in a hike to 0.75% in December, given the persistently high inflation. However, if the economic outlook deteriorates significantly, the ECB may stop raising interest rates after September. This actually shows that the central bank does not have many effective means in the face of high inflation. It can only adopt the take-one-step-at-a-time approach and adjust between inflation and recession.
Such a situation is happening in the United States and Japan as well. The Fed is also faced with the conflicting choice of inflation and recession, while the BOJ needs to consider a series of effects of changing its easing policy. The situation in Japan is somewhat similar to that of the ECB in that it is difficult for the central bank to tighten its currency by shrinking its balance sheet. After the Japanese yen continued to depreciate, the inflation level exceeded the target of 2% for a row, putting the BOJ to be in a difficult position. If the easing policy advocated by Abenomics is terminated to deal with inflation, it will bring about an increase in the yield of Japanese government bonds, in addition to the collapse of the Japanese stock market bubble. With Japan as a whole facing an unprecedented level of leverage, it is not optimistic that Japanese companies can afford the increase in interest rates. At the same time, the BOJ has accumulated a large number of sovereign bonds and risk assets. Once the balance sheet is reduced and sold, it will intensify the sell-off in the capital market, thereby causing a capital market crisis affecting both stocks and debts. This crisis, especially the debt crisis, will cause fatal shock and impact on the economy.
This prospect is also the reason why the ECB is still struggling to stop bond-buying even if it is determined to raise interest rates. Relatively, because of the special role of the U.S. dollar in the international currency, the Fed does not encounter greater risks when it raises interest rates while shrinking its balance sheet, and rather it is in a relatively active position. However, the Fed also faces the risk of a recession caused by accelerated policy tightening. This is similar to the situation of the ECB and the BOJ. Balancing inflation and economic stagnation would be the main challenge faced by major economies, and it is also a dilemma that the main central banks in the world have to face.
Final analysis conclusion:
Given the high level of global inflation, major central banks in the world tend to adopt tightening policies. However, the contradiction between inflation and economic growth, as well as the resulting debt problem, is becoming more and more prominent. Under these contradictions, central banks are generally facing the dilemma that while the space for monetary policy is narrowed, the policy difficulty has increased. This also means that these central banks are in the embarrassing situation of monetary policy failure, and that the global economy needs to deal with the threat of stagflation for a long time.
COVID-19 Drives Global Surge in use of Digital Payments
The COVID-19 pandemic has spurred financial inclusion – driving a large increase in digital payments amid the global expansion of formal financial services. This expansion created new economic opportunities, narrowing the gender gap in account ownership, and building resilience at the household level to better manage financial shocks, according to the Global Findex 2021 database.
As of 2021, 76% of adults globally now have an account at a bank, other financial institution, or with a mobile money provider, up from 68% in 2017 and 51% in 2011. Importantly, growth in account ownership was evenly distributed across many more countries. While in previous Findex surveys over the last decade much of the growth was concentrated in India and China, this year's survey found that the percentage of account ownership increased by double digits in 34 countries since 2017.
The pandemic has also led to an increased use of digital payments. In low and middle-income economies (excluding China), over 40% of adults who made merchant in-store or online payments using a card, phone, or the internet did so for the first time since the start of the pandemic. The same was true for more than a third of adults in all low- and middle-income economies who paid a utility bill directly from a formal account. In India, more than 80 million adults made their first digital merchant payment after the start of the pandemic, while in China over 100 million adults did.
Two-thirds of adults worldwide now make or receive a digital payment, with the share in developing economies grew from 35% in 2014 to 57% in 2021. In developing economies, 71% have an account at a bank, other financial institution, or with a mobile money provider, up from 63% in 2017 and 42% in 2011. Mobile money accounts drove a huge increase in financial inclusion in Sub-Saharan Africa.
"The digital revolution has catalyzed increases in the access and use of financial services across the world, transforming ways in which people make and receive payments, borrow, and save," said World Bank Group President David Malpass. "Creating an enabling policy environment, promoting the digitalization of payments, and further broadening access to formal accounts and financial services among women and the poor are some of the policy priorities to mitigate the reversals in development from the ongoing overlapping crises."
For the first time since the Global Findex database was started in 2011, the survey found that the gender gap in account ownership has narrowed, helping women have more privacy, security, and control over their money. The gap narrowed from 7 to 4 percentage points globally and from 9 to 6 percentage points in low- and middle-income countries, since the last survey round in 2017.
About 36% of adults in developing economies now receive a wage or government payment, a payment for the sale of agricultural products, or a domestic remittance payment into an account. The data suggests that receiving a payment into an account instead of cash can kickstart people's use of the formal financial system – when people receive digital payments, 83% used their accounts to also make digital payments. Almost two-thirds used their account for cash management, while about 40% used it to save – further growing the financial ecosystem.
Despite the advances, many adults around the world still lack a reliable source of emergency money. Only about half of adults in low- and middle-income economies said they could access extra money during an emergency with little or no difficulty, and they commonly turn to unreliable sources of finance, including family and friends.
"The world has a crucial opportunity to build a more inclusive and resilient economy and provide a gateway to prosperity for billions of people," said Bill Gates, co-chair of the Bill and Melinda Gates Foundation, one of the supporters of the Global Findex database. "By investing in digital public infrastructure and technologies for payment and ID systems and updating regulations to foster innovation and protect consumers, governments can build on the progress reported in the Findex and expand access to financial services for all who need them."
In Sub-Saharan Africa, for example, the lack of an identity document remains an important barrier holding back mobile money account ownership for 30% of adults with no account suggesting an opportunity for investing in accessible and trusted identification systems. Over 80 million adults with no account still receive government payments in cash – digitalizing some of these payments could be cheaper and reduce corruption. Increasing account ownership and usage will require trust in financial service providers, confidence to use financial products, tailored product design, and a strong and enforced consumer protection framework.
The Global Findex database, which surveyed how people in 123 economies use financial services throughout 2021, is produced by the World Bank every three years in collaboration with Gallup, Inc.
Regional Overviews:
Global Findex 2021 Regional Overviews
EAP
In East Asia and the Pacific, financial inclusion is a two-part story of what is happening in China versus the other economies of the region. In China, 89% of adults have an account, and 82% of adults used it to make digital merchant payments. In the rest of the region, 59% of adults have an account and 23% of adults made digital merchant payments—54% of which did so for the first time after the beginning of the COVID-19 pandemic. Double-digit increases in account ownership were achieved in Cambodia, Myanmar, the Philippines, and Thailand, while the gender gap across the region remains low, at 3 percentage points, but the gap between poor and rich adults is 10 percentage points.
ECA
In Europe and Central Asia, account ownership increased by 13 percentage points since 2017 to reach 78% of adults. Digital payments usage is robust, as about three-quarters of adults used an account to make or receive a digital payment. COVID-19 drove further usage for the 10% of adults who made a digital merchant payment for the first time during the pandemic. Digital technology could further increase account use for the 80 million banked adults that continued to make merchant payments only in cash, including 20 million banked adults in Russia and 19 million banked adults in Türkiye, the region's two largest economies.
LAC
Latin America and the Caribbean saw an 18 percentage -point increase in account ownership since 2017, the largest of any developing world region, resulting in 73% of adults having an account. Digital payments play a key role, as 40% of adults paid a merchant digitally, including 14% of adults who did so for the first time during the pandemic. COVID-19 furthermore drove digital adoption for the 15% of adults who made their first utility bill payment directly from their account for the first time during the pandemic—more than twice the developing country average. Opportunities for even greater use of digital payments remain given that 150 million banked adults made merchant payments only in cash, including more than 50 million banked adults in Brazil and 16 million banked adults in Colombia.
MENA
The Middle East and North Africa region has made progress reducing the gender gap in account ownership from 17 percentage points in 2017 to 13 percentage points—42% of women now have an account compared to 54% of men. Opportunities abound to increase account ownership broadly by digitalizing payments currently made in cash, including payments for agricultural products and private sector wages (about 20 million adults with no account in the region received private sector wages in cash, including 10 million in the Arab Republic of Egypt). Shifting people to formal modes of savings is another opportunity given that about 14 million adults with no account in region—including 7 million women—saved using semiformal methods.
SA
In South Asia, 68% of adults have an account, a share that has not changed since 2017, though there is wide variation across the region. In India and Sri Lanka, for example, 78% and 89% of adults, respectively, have an account. Account usage has grown, however, driven by digital payments, as 34% of adults used their account to make or receive a payment, up from 28% in 2017. Digital payments present an opportunity to increase both account ownership and usage, given the continued dominance of cash—even among account owners—to make merchant payments.
SSA
In Sub-Saharan Africa, mobile money adoption continued to rise, such that 33% of adults now have a mobile money account—a share three times larger than the 10% global average. Although mobile money services were originally designed to allow people to send remittances to friends and family living elsewhere within the country, adoption and usage have spread beyond those origins, such that 3-out-of-4 mobile account owners in 2021 made or received at least one payment that was not person-to-person and 15% of adults used their mobile money account to save. Opportunities to increase account ownership in the region include digitalizing cash payments for the 65 million adults with no account receiving payments for agricultural products, and expanding mobile phone ownership, as lack of a phone is cited as a barrier to mobile money account adoption. Adults in the region worry more about paying school fees than adults in other regions, suggesting opportunities for policy or products to enable education-oriented savings.
G7's $600 Billion projects, no threat to Chinese BRI
Although G7 launches a $600B global infrastructure project to counter China, but, what are the ground realities? Can G7 counter China? Do they have enough money or resources to implement it? Is there any sincerity among G7 countries to invest such a huge amount, while they are also a victim of a global economic meltdown?
Group of Seven leaders pledged on Sunday to raise $600 billion in private and public funds over five years to finance needed infrastructure in developing countries and counter China's older, multitrillion-dollar Belt and Road project.
U.S. President Joe Biden and other G7 leaders relaunched the newly renamed "Partnership for Global Infrastructure and Investment, (PGII)" at their annual gathering being held this year at Schloss Elmau in southern Germany.
Biden said the United States would mobilize $200 billion in grants, federal funds, and private investment over five years to support projects in low- and middle-income countries that help tackle climate change as well as improve global health, gender equity, and digital infrastructure. The rest of the US Dollars 400 Billion will be shared by other G7 nations. It is very much clear that this money is not aid, nor charity, but, an investment, which will generate profit and will be shared by investors accordingly.
The US has experience with the "Marshal Program" launched just after WWII in Western Europe. The aim was to assist Western Europe to rebuild its war-damaged infrastructure and revive its economy. The US was a major beneficiary of the Marshal Program while Western Europe also gained a lot.
But, this time, the objective is very much different – to counter China or to counter the Chinese mega initiative of Belt and Road. China's belt and Road Initiative (BRI) was launched in 2013, with trillions of dollars, and got recognition from around 150 nations, countries, and organizations. Many countries are the beneficiaries of BRI already and the fruits of it are being enjoyed in many countries. BRI has no political motives and is open to all, any nation, country, or organization can be a beneficiary of it. Contrarily, G7's program is politicized and focused to counter China only.
Does the G7 have sufficient funds? Can they spare such funds when their own economies are in trouble? Unlike China's huge BRI initiative, the proposed G7 funding would come largely from private investors and is therefore not guaranteed. Do G7 countries have experience with infrastructure developments like China? Do they have capacity? If their own infrastructure is lacking behind, how can they assist other nations to develop? China upgraded its own infrastructure first and demonstrated its capability, after getting recognition, it assisted other nations in development. China is much more advance in infrastructure as compared to the rest of the world. Can all the G7 nations be willing to counter China? Some of the G7 members are close partners with China in trade, economy, and S&T. Some of the G7 depend on Chinese investment and or at least beneficiary of it. Few are dependent trading partners with China. Are all G7 nations on the same page politically? Are they willing to face the backfire or repercussions?
Overall Europe is a close partner with China in trade, investment, and development. They cannot sacrifice their national interests. Politically, they are closer to China.
Chinese foreign ministry spokesman Zhao Lijian defended the track record of BRI when asked for comment at a daily briefing in Beijing on Monday. "China continues to welcome all initiatives to promote global infrastructure development," Zhao said of the G7's $600 billion plan. "We believe that there is no question that various related initiatives will replace each other. We are opposed to pushing forward geopolitical calculations under the pretext of infrastructure construction or smearing the Belt and Road Initiative."
In fact, China is an open country and does not consider it a threat to its mega initiative of BRI. It is good to have multiple approaches to development, developing nations should have more options and opportunities. China strongly believes in globalization, multi-laterals, and open, free & fair competition. It trusts in its capacity, capability, experience, and financial strengths. Its approach of win-win cooperation got global recognition and established confidence, so there is no need of panicking. Rightly, China welcomes.
It is believed that more projects and initiatives are required for global developments. Advanced and developed nations should come up with more options. Developing nations warmly welcome, if more options and choices are available. A healthy completion is always a good phenomenon. It will be much more appreciated if such projects are purely for development, no politics at all. The focus should be on the welfare of humankind and not on gaining hegemony or supremacy.