Russia: The Winner of the latest airstrikes against Syria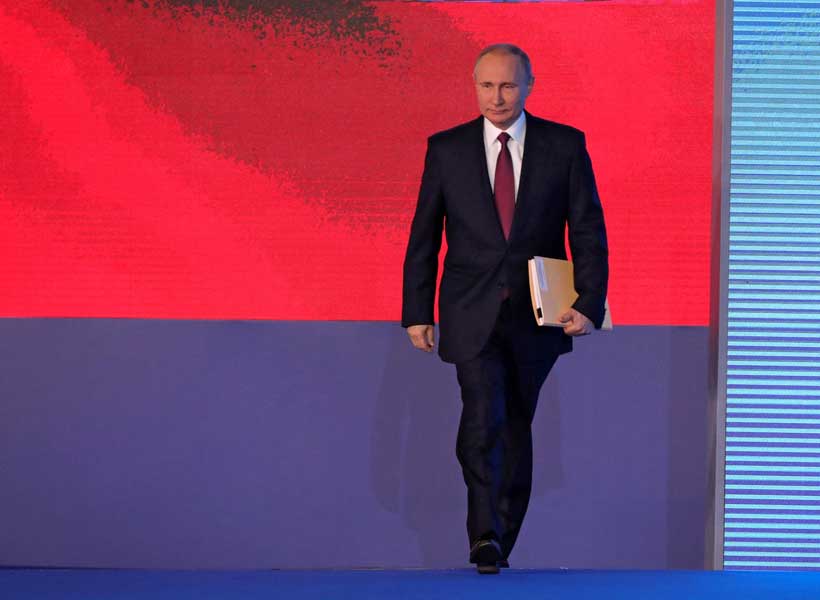 On April 21, one week after the U.S.-led airstrikes against Syria, Russian FM Lavrov said that Russia would sell S-300 anti-aircraft missiles to Syria unconditionally. Since Moscow denounced the recent US-led missile strikes as an "aggression" against Syria and violated international law, selling S-300 missiles to Syria seems to be logical.
As it is well-known, the powerful weapon of S-300 has a range of up to 125 miles and the capability to track down and strike multiple targets simultaneously with lethal efficiency. It would mean a quantum leap in Syria's air defense capability and pose a strong challenge to any upcoming menace from airstrikes. Before U.S-led airstrikes against Syria last week, Moscow had refrained from providing Damascus with such advanced S-300. Yet, now Russia openly rejects Western demands to halt such sales.
As a matter of fact, Russia had made explicit warnings to shoot down U.S. missiles prior to the airstrikes and even to target the missile-launchers. These threats are part of a wider Russian strategy aimed at showing the entire world – and the Middle East in particular – that Moscow stands by the Assad regime no matter what horrors it unleashes. Russia was supported widely by the world with an argument for the role of the United Nations and the field–trip investigation of the alleged chemical-weapons sites in Syria. Meanwhile, Russia was sure to demonstrate the extent and the efficiency of its deterrent capabilities, including S-300 missiles system, which is regarded as the key to any nuclear power.
Ironically, U.S.-led airstrike against Syria aimed to damage Assad's chemical-weapons program and to deter the murderous regime in Damascus from unleashing alleged chemical weapons on its own people. Yet in reality, the strikes are more of an indication of "Russia's success at causing Western powers to limit their actions and opt for extreme caution in their response to Assad's regime". Since Russia's actions are guided by a cold, hard logic, by standing firm alongside its Syrian client, it sent a message globally that any Middle Eastern state which aligns with Russia will gain the essentially unconditional backing of a great power whose overall purpose is to rebuild its global power status and boost the value of Russia as a trusted great power.
In diplomatic field, Russia also shows its position. On the same day of U.S.-led airstrikes against Syria, a sovereign state and also a client state of Russia, President Putin denounced the attack as "the U.S. is deepening a humanitarian catastrophe." In both legal and moral terms, U.S.-led coalition's military action openly violated international law, norms and practices. As the fully-armed nuclear powers and the permanent members of UN Security Council, the U.S., Britain and France deliberately ignored the high authorities of the United Nations. Just one day ago, Secretary-General Guterres called for the creation of an independent panel that "could determine who used chemical weapons in Syria, as the absence of such a body increases the risks of a military escalation in a country already driven by confrontations and proxy wars." Yet, the three powers arrogantly rejected the appealing from international community.
In summary, Russia has appeared as a winner with dual identities: one is a defender of a small country worn by the 8-year civil war; other is a strong military power which has potentials to challenge the hegemony of the United States and its key allies. Although China did not openly align with Russia militarily, Beijing and Moscow once again insured their consensus on the Syria crisis. First, Russia alongside China and many other states denounced the military strikes on Syria by the US, UK and France as a violation of the basic principle of prohibition of use of force in international law and run contrary to the UN Charter. Second, the use of force against Syria on the ground of "punishing or retaliating against the use of chemical weapons" does not conform to international law. In this case, we shall not forget the precedent of the Iraqi issue. That historical lesson should be learned because it is very irresponsible to launch military strikes on a sovereign state on the ground of "presumption of guilt". Third, China and Russia are more convinced than ever before that they must deepen their strategic partnership of coordination in light of the latest U.S. national security report defined Beijing and Moscow as "global competitors". Because of this, Russia, working with China, Iran and many other states, is definitely able to challenge the United States and its key allies globally.
Putin: Ukraine Is to Russia What Cuba Was to America in the 1962 Cuban Missile Crisis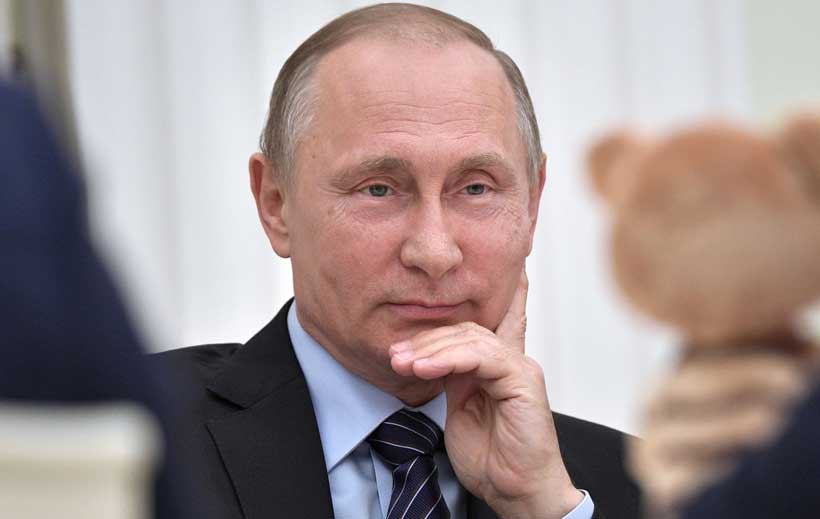 In an almost universally ignored speech by Putin, on December 1st (titled "Ceremony for presenting foreign ambassadors' letters of credence"), he said, merely as an aside [and I here shall add clarifications in brackets]:
By the way, the threat on our western border [he was referring mainly to Ukraine] is really growing, and we have mentioned it many times. It is enough to see how close NATO military infrastructure has moved to Russia's borders. This is more than serious for us. [He meant that it is an existential threat against Russia, just as the Soviet Union's placement of nuclear weapons in Cuba would have been an existential threat to America in 1963. But he always tries to be non-alarmist, because his real audience regarding such matters is the people who control U.S. foreign policies, and he doesn't want to draw the public's attention to matters of existential consequence between the superpowers.]
In this situation, we are taking appropriate military-technical measures. But, I repeat, we are not threatening anyone and it is at the very least irresponsible to accuse us of this, given the real state of affairs. This would mean laying the blame at the wrong door, as the Russian saying goes.
In my speech at the Ministry of Foreign Affairs I already stressed that the priority facing Russian diplomacy at this juncture is to try to ensure that Russia is granted reliable and long-term security guarantees.
While engaging in dialogue with the United States and its allies, we will insist on the elaboration of concrete agreements that would rule out any further eastward expansion of NATO and the deployment of weapons systems posing a threat to us in close proximity to Russia's territory. We suggest that substantive talks on this topic should be started.
I would like to note in particular that we need precisely legal, juridical guarantees, because our Western colleagues have failed to deliver on verbal commitments they made. Specifically, everyone is aware of the assurances they gave verbally that NATO would not expand to the east. But they did absolutely the opposite in reality. In effect, Russia's legitimate security concerns were ignored and they continue to be ignored in the same manner even now.
We are not demanding any special terms for ourselves. We understand that any agreements must take into account the interests of both Russia and all other states in the Euro-Atlantic region. A calm and stable situation should be ensured for everyone and is needed by all without exception.
That said, I would like to stress that Russia is interested precisely in constructive collaboration and in equitable international cooperation, and this remains the central tenet of Russian foreign policy. I hope that you will convey this signal to the leaders of your states.
He was referring there to the fact that the U.S. Government — which had, in 2013, been planning to replace Russia's largest naval base, which had long been on Crimea, and to transform it into yet another U.S. naval base, and which U.S. Government, since 2011, had been planning and then in February 2014 actually perpetrated a coup in Ukraine so as to have a new Ukrainian government which would join NATO and allow America to position U.S. nuclear weapons less than a ten-minute flight-time away from nuking Moscow — that this U.S. Government had broken its repeated verbal promises to Mikhail Gorbachev in 1990 that if the Soviet Union would end its side of the Cold War, then America would do likewise, and NATO would not expand "one inch to the east" (toward Russia's border).
Putin has many times expressed his regret that the Soviet Union had agreed to quit (in 1991) the Cold War without getting ironclad commitments from the U.S. to simultaneously do the same on its side. However, this new speech from Putin (as was so brilliantly pointed out by the great geostrategic analyst Alexander Mercouris in this recent video from him — starting at 9:55 in that video) is entirely new from Russia: "The Russians have never actually set out their position on NATO's eastward expansion in this way. They have never previously, at any point since the end of the Cold War [on Russia's side — America never left the Cold War], or even, by the way during the Cold War, said that they now insist that there is to be in effect an international treaty which will limit the expansion of NATO eastward and which will reduce NATO military forces in areas close to Russia's borders. The fact that Putin is talking in this way is a sign of growing Russian confidence. … (18:35) For the first time, since the end of the Cold War [on Russia's side], it is the Russians who are now making demands of The West [the U.S. regime and its satellite states or colonies — 'allies']. They are saying that they now want legal guarantees that NATO's expansion eastward [i.e., closer to Russia's border] must stop. What they are saying is that they will not tolerate NATO expansion into places like Ukraine, Georgia, Moldova, and the rest, and that they insist that there must be a treaty agreed by the Western powers, that that will not happen. They also want some form of treaty which will restrict the deployment of Western military systems close to Russia's borders. The Russians have never made this sort of demand before, but they are making it now. … It speaks of a major belief in Russian self-confidence. … Putin, in that speech which he made, at the Russian Foreign Ministry — a speech which, to my mind is going to become one of the most important speeches of the Cold War era — is going to become gradually understood to mark a fundamental break in Russian foreign policy. … until the point is finally reached, when the NATO powers, the Western powers, finally accept that the Russians have fundamental security interests in Eastern Europe, and negotiate in earnest to acknowledge those [as Khrushchev did with JFK in October 1963 regarding Cuba]. … It may take five years, it might take ten years; it might take even longer than that. But in time that negotiation … will take place, and an agreement will be reached; or, alternatively, there will be something far more dramatic."
Mercouris's statement got me to wondering why Putin would be demanding, now, after all of these decades when he wasn't, that the lying promises that George Herbert Walker Bush's representatives had been making to Gorbachev and to his representatives, that the U.S. and its allies had no goal of conquering Russia if the Soviet Union and its communism and its Warsaw-Pact copy of America's NATO military alliance, all would end, and that NATO would then NOT expand closer to Russia's border, turned out to have been lies (by G.H.W. Bush) that were clearly demonstrated by all subsequent U.S. Presidents to have been lies. WHY would Putin now want those lies to be signed by the U.S. Government and its vassal-nations, after the U.S. regime's entire record ever since the end of WW II has been one of lying? Why would he want the U.S. signature being now placed on those promises? It's a worthless signature, entirely untrustworthy, isn't it? Look at what the U.S. regime did to the START Treaty, Intermediate Nuclear Forces Treaty, the Iran Nuclear Agreement, and to so many other Treaties that it had signed-onto — unilaterally trashed them, by unilaterally abandoning the Agreement on its side. What would actually be to be gained by such a trashy signature — a signature from a nation whose trustworthiness has been so conclusively disproven?
Maybe Putin's strategy is to get it in writing (though the U.S. routinely cancels its international agreements and therefore its "signature" is meaningless), in order subsequently to announce that if and when the U.S. ever violates what it had signed (and this follow-up by Russia will then automatically make the signed Agreement effectively inviolable-noncancellable), then, at that moment, both the full force of the Russian (and maybe also of the Chinese) nuclear forces that are targeted against the snake's head (D.C., NYC, London, Toronto, Canberra, and Israel) will be promptly unleashed. That would be an unannounced and unwarned first-strike nuclear attack against the snake's head. Then Russia (and maybe also China) will wait for any possible counter-attack (body-twitches from the snake) before unleashing a second unannounced nuclear attack, which would be against and destroying all nations that had participated in that counterstrike against those participating U.S.-allied nations' counter-attack.
Iff that is the reason why he is now demanding that the promise be put in writing, then I think that he was correct to assert what he said. Indeed: what OTHER geostrategy from a Russian (and perhaps also from a Chinese) leader who has been placed (by that snake) into such an existentially precarious position, would make any sense, at all?
(I say this in full recognition that any WW III would produce nuclear winter and terminate all human life and perhaps all life on this planet; however, the U.S. regime, ever since at least 2006, has been planning to 'win' such a war; and the only way that Russia and China might possibly be able to deter such insanity would be for them to pursue a very clear path forward that includes the real possibility of their initiating the nuclear stage of the conflict. The U.S. — including NATO — regime's rabidly neoconservative presumptions are that it will scare its opponents into ultimately complying with the regime's imperialistic demands. If a slave is about to be killed by its master, then its only choice — if any — is to kill its master in the process, regardless whether that will save the slave's life. If this is the only way to end imperialism, then still it must be done, and the side that issues the first-strike will be on the right side of it, and the imperialist opponent will be on the wrong side of it. The slave who kills its master is in the right, because the slave-master is always on the wrong side of the relationship. My next book, due out soon, will be about this, and will be titled America's Empire of Evil.)
Putin Stresses Broadening Economic Cooperation With African States
Russian President Vladimir Putin has reiterated some aspects of Russia's foreign policy agenda when he received letters of credence from 20 foreign ambassadors, including seven from Africa, who had arrived in the country to begin their duty tour.
The seven new African ambassadors are from Republics of Angola, Benin, Ghana, Guinea, Nigeria, Mauritania and Somalia. The ceremony formally marks the official beginning of the ambassadors' duties in the Russian Federation, and it usually takes place twice a year in the St. Alexander Hall of the Great Kremlin Palace.
President Vladimir Putin made concrete reference to his earlier speech delivered in November at the expanded meeting of the Foreign Ministry Board, in which he outlined the priorities of Russia's foreign policy and gave a detailed overview of the current difficult international situation, as well as approaches to settling acute global and regional problems.
He has been consistently pursuing the idea that it is possible to effectively cope with the numerous challenges and threats only through joint efforts of the entire global community, that Russia was ready for such cooperation.
"In fact, I believe that without joining the efforts of all states, without establishing mutually beneficial and equal cooperation it will be impossible to address such difficult global problems and achieve success in fighting climate change, or countering terrorism and organized crime, or ensuring sustainable development," the Russian leader stressed.
During his speech at the ceremony, Putin said Russia was ready to raise economic cooperation including developing investment and deepening trade, as well as increasing humanitarian assistance to African countries. He then describes, in brief, the state of relations between Russia and each of the countries the ambassadors represent.
Putin told Ambassador Augusto da Silva Cunha form the Republic of Angola, that Russia has long friendly relations with Angola. "What matters most is that, together with our Angolan friends, we intend to fully develop a comprehensive cooperation, to promote political dialogue and carry on joint work in trade, investment, and culture among other things." These, in particular, were discussed during the Angolan Foreign Minister's visit to Russia in October.
At the ceremony was Akambi Andre Okounlola-Biaou from the Republic of Benin. He was reminded that Russia continues expanding interaction with Benin. Notably, it is currently drafting an intergovernmental agreement on military cooperation and a memorandum of understanding in the area of sport. Russian companies are interested in participating in joint geological prospecting, energy and infrastructure projects in Benin.
Ghana's ambassador Lesley Akyaa Opoku-Ware is serving her second term in Moscow. Putin noted the steady development of the bilateral relations, and pointed to efforts at expanding interaction in the field of trade and energy, including the peaceful nuclear development in that country. "We jointly produce minerals and hydrocarbons. And, of course, we will continue to train professionals for various sectors of Ghana's economy," Putin added.
With the Republic of Guinea, represented by the newly arrived Ambassador Maju Kake, Russia hopes that political life in this West African country will soon stabilize, and will attain a national accord. For many years, Russia has been offering substantial investment into the Guinean economy. Russian companies have been producing and processing mineral commodities in Guinea. According to Putin, it is now time to implement new interesting projects, including those in the sphere of energy, infrastructure, fisheries and agriculture.
Abdullahi Yibaikwal Shehu is the new ambassador from the Federal Republic of Nigeria. Russia is satisfied with Nigeria as a key partner in Africa. Putin said: "We talked with President Muhammadu Buhari during the Russia-Africa Summit held in Sochi two years ago. We hope that the Nigerian leadership will support Russia's initiative to hold another meeting between the Russian and African leaders in 2022."
Russia leader added "As for specific areas of bilateral cooperation, we find expansion of the detailed dialogue on topical problems related to supporting stability on the global hydrocarbon markets, countering terrorism and religious extremism, to be quite promising."
At the ceremony, Putin told Mohamed Mahmoud Dahi (Islamic Republic of Mauritania) that "There are favorable opportunities for expanding trade and economic ties with the Islamic Republic of Mauritania, including in the area of high-seas fisheries where we cooperate closely." Russia, however, appreciates Mauritania's substantial contribution to fighting terrorism in the Sahara-Sahel zone.
With Hassan Abdi Daud from Somalia located in the Horn of Africa, Putin told him that Russia has advocated for an expanded cooperation with the Federal Republic of Somalia.
Reports indicate that currently Russian-Somali relations are at a very low level, with Russia having sent humanitarian aid to Somalia several times. That the Somalian Government is working actively to strengthen the country's sovereignty and territorial integrity, it is fighting terrorism and extremism, striving to create favorable conditions for the socioeconomic revival. "We hope that all these efforts will be crowned with success," asserted Putin.
Putin hopes that with ambassadors' active participation, these relations will be filled with new content, further hopes for mutually beneficial projects and useful initiatives and, in general, will make rapid progress for the benefit of the people and in the interests of international security and stability.
The newly arrived ambassadors have important diplomatic tasks: to promote the development of comprehensive relations, make conscious efforts in strengthening trade and economic ties, deepening cultural exchanges and promoting people-to-people contacts, facilitating stronger friendship and mutual understanding between their countries and the Russian Federation.
Due to the unfavorable pandemic situation, Kremlin still had to hold the ceremony for the newly arrived ambassadors to present their letters of credence in a strict and limited format. At the gathering, Putin congratulated them on the official start of their diplomatic assignments in the Russian Federation. Russian authorities pledged to help and offer necessary assistance to all the foreign envoys in pursuit of their official assignments in the Russian Federation.
The Russia-China-Iran Alliance
NATO, the U.S. Government, and all other "neoconservatives" (adherents to Cecil Rhodes's 1877 plan for a global U.S. empire that would be run, behind the scenes, by the UK's aristocracy) have been treating Russia, China, and Iran, as being their enemies. In consequence of this: Russia, China, and Iran, have increasingly been coordinating their international policies, so as to assist each other in withstanding (defending themselves against) the neoconservative efforts that are designed to conquer them, and to add them to the existing U.S. empire.
The U.S. empire is the largest empire that the world has ever known, and has approximately 800 military bases in foreign countries, all over the planet. This is historically unprecedented. But it is — like all historical phenomena — only temporary. However, its many propagandists — not only in the news-media but also in academia and NGOs (and Rhodesists predominate in all of those categories) — allege the U.S. (or UK-U.S.) empire to be permanent, or else to be necessary to become permanent. Many suppose that "the rise and fall of the great powers" won't necessarily relate to the United States (i.e., that America will never fall from being the world's dominant power); and, so, they believe that the "American Century" (which has experienced so many disastrous wars, and so many unnecessary wars) will — and even should — last indefinitely, into the future. That viewpoint is the permanent-warfare-for-permanent-peace lie: it asserts that a world in which America's billionaires, who control the U.S. Government (and the American public now have no influence over their Government whatsoever), should continue their 'rules-based international order', in which these billionaires determine what 'rules' will be enforced, and what 'rules' won't be enforced; and in which 'rules-based international order' international laws (coming from the United Nations) will be enforced ONLY if and when America's billionaires want them to be enforced. The ideal, to them, is an all-encompassing global dictatorship, by U.S. (& UK) billionaires.
In other words: Russia, China, Iran, and also any nation (such as Syria, Belarus, and Venezuela) whose current government relies upon any of those three for international support, don't want to become part of the U.S. empire. They don't want to be occupied by U.S. troops. They don't want their national security to depend upon serving the interests of America's billionaires. Basically, they want the U.N. to possess the powers that its inventor, FDR, had intended it to have, which were that it would serve as the one-and-only international democratic republic of nation-states; and, as such, would have the exclusive ultimate control over all nuclear and other strategic weapons and military forces, so that there will be no World War III. Whereas Rhodes wanted a global dictatorship by a unified U.S./UK aristocracy, their 'enemies' want a global democracy of nations (FDR named it "the United Nations"), ruling over all international relations, and being settled in U.N.-authorized courts, having jurisdiction over all international-relations issues.
In other words: they don't want an invasion such as the U.S. and its allies (vassal nations) did against Iraq in 2003 — an invasion without an okay from the U.N Security Council and from the General Assembly — to be able to be perpetrated, ever again, against ANY nation. They want aggressive wars (which U.S.-and-allied aristocracies 'justify' as being necessary to impose 'democracy' and 'humanitarian values' on other nations) to be treated as being the international war-crimes that they actually are.
However, under the prevailing reality — that international law is whatever the U.S. regime says it is — a U.N.-controlled international order doesn't exist, and maybe never will exist; and, so, the U.S. regime's declared (or anointed, or appointed) 'enemies' (because none of them actually is their enemy — none wants to be in conflict against the U.S.) propose instead a "multilateral order" to replace "the American hegemony" or global dictatorship by the U.S. regime. They want, instead, an international democracy, like FDR had hoped for, but they are willing to settle merely for international pluralism — and this is (and always has been) called "an international balance of powers." They recognize that this (balance of powers) had produced WW I, and WW II, but — ever since the moment when Harry S. Truman, on 25 July 1945, finally ditched FDR's intentions for the U.N., and replaced that by the Cold War for the U.S. to conquer the whole world (and then formed NATO, which FDR would have opposed doing) — they want to go back (at least temporarily) to the pre-WW-I balance-of-powers system, instead of to capitulate to the international hegemon (America's billionaires, the controller of the U.S. empire).
So: the Russia-China-Iran alliance isn't against the U.S. regime, but is merely doing whatever they can to avoid being conquered by it. They want to retain their national sovereignty, and ultimately to become nation-states within a replacement-U.N. which will be designed to fit FDR's pattern, instead of Truman's pattern (the current, powerless, talking-forum U.N.).
Take, as an example of what they fear, not only the case of the Rhodesists' 2003 invasion of Iraq, but the case of America's coup against Ukraine, which Obama had started planning by no later than 2011, and which by 2013 entailed his scheme to grab Russia's top naval base, in Crimea (which had been part of Russia from 1783 to 1954 when the Soviet dictator transferred Crimea to Ukraine). Obama installed nazis to run his Ukrainian regime, and he hoped ultimately for Ukraine to be accepted into NATO so that U.S. missiles could be installed there on Russia's border only a five-minute missile-flight away from Moscow. Alexander Mercouris at The Duran headlined on 4 July 2021, "Ukraine's Black Sea NATO dilemma", and he clearly explained the coordinated U.S.-and-allied aggression that was involved in the U.S.-and-allied maneuvering. U.S.-and-allied 'news'-media hid it. Also that day, Mercouris bannered "In Joint Statement Russia-China Agree Deeper Alliance, Balancing US And NATO", and he reported a historic agreement between those two countries, to coordinate together to create the very EurAsian superpower that Rhodesists have always dreaded. It's exactly the opposite of what the U.S.-and-allied regimes had been aiming for. But it was the response to the Rhodesists' insatiable imperialism.
To drive both Russia and China into a corner was to drive them together. They went into the same corner, not different corners. They were coming together, not coming apart. And Iran made it a threesome.
So: that's how the U.S. regime's appointed 'enemies' have come to join together into a virtual counterpart to America's NATO alliance of pro-imperialist nations. It's a defensive alliance, against an aggressive alliance — an anti-imperialist alliance, against a pro-imperialist alliance. America's insatiably imperialistic foreign policies have, essentially, forced its 'enemies' to form their own alliance. It's the only way for them to survive as independent nations, given Truman's abortion of FDR's plan for the U.N. — the replacement, by Truman of that, by the U.N. that became created, after FDR died on 12 April 1945.