Belarus: Strengthening Foundations for Sustainable Recovery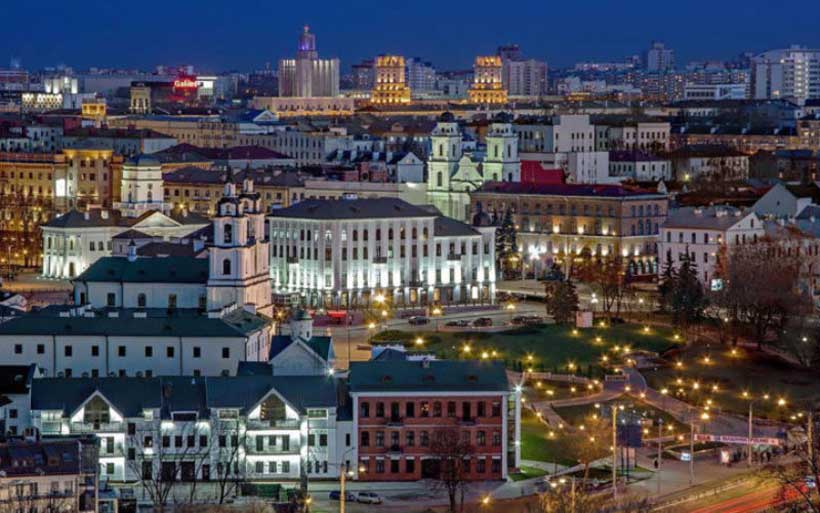 The speed of economic recovery has accelerated in early 2018, but the foundations for solid growth need to be strengthened, says the latest World Bank Economic Update on Belarus.
The economic outlook remains challenging due to external financing needs and unaddressed domestic structural bottlenecks. Improved household consumption and investment activity, along with a gradual increase in exports, will help the economy to grow, but unlikely above three percent per annum over the medium term.
"The only way for ordinary Belarusians to have better incomes in the long run is to increase productivity, which requires structural change. While macroeconomic adjustment has brought stability, only structural change will bring solid growth to the country," said Alex Kremer, World Bank Country Manager for Belarus. "Inflation has hit a record low in Belarus, driving the costs of domestic borrowing down. However, real wages are now again outpacing productivity, with the risks of worsening cost competitiveness and generating cost-push inflation."
A Special Topic Note of the World Bank Economic Update follows the findings of the latest World Bank report, The Changing Wealth of Nations 2018, which measures national wealth, composed of produced, natural, and human capital, and net foreign assets. Economic development comes from a country's wealth, especially from human capital – skills and knowledge.
"Belarus has a good composition of wealth for an upper middle-income country. The per capita level of human capital exceeds both Moldova and Ukraine. However, the accumulation of physical capital has coincided with a deterioration in the country's net foreign asset position," noted Kiryl Haiduk, World Bank Economist. "Belarus needs to rely less on foreign borrowing and strengthen the domestic financial system, export more, and strengthen economic institutions that improve the efficiency of available physical and human capital."
Since the Republic of Belarus joined the World Bank in 1992, lending commitments to the country have totaled US$1.7 billion. In addition, grant financing totaling US$31 million has been provided, including to programs involving civil society partners. The active investment lending portfolio financed by the World Bank in Belarus includes eight operations totaling US$790 million.
World Sees Huge Uptake in Sustainable Energy Policies in Past Decade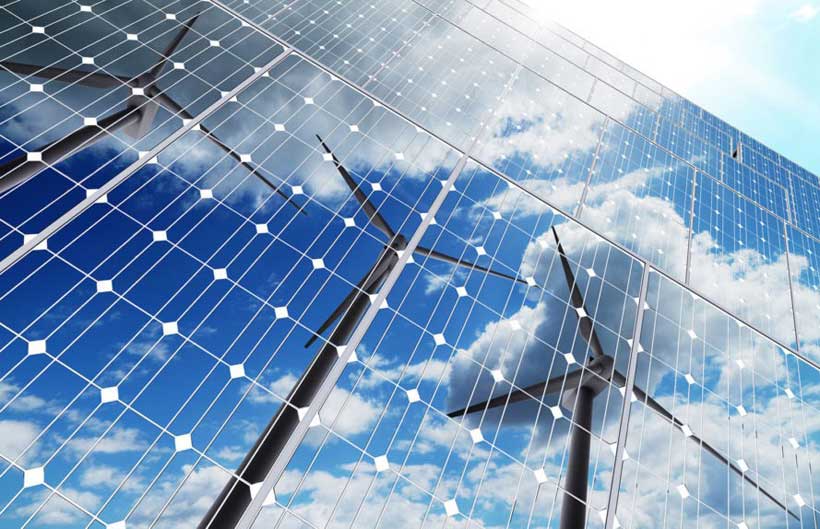 The number of countries with strong policy frameworks for sustainable energy more than tripled – from 17 to 59 – between 2010 and 2017, and many of the world's largest energy-consuming countries have significantly improved their renewable energy regulations since 2010, according to RISE 2018, a new World Bank report charting global progress on sustainable energy policies.
Progress was even more marked in energy efficiency, with the percentage of countries establishing advanced policy frameworks growing more than ten-fold between 2010 and 2017.  And among countries with large populations living without electricity, 75 percent had by 2017 put in place the policies and regulations needed to expand energy access.
But as the report makes clear, there are significant barriers to global progress on sustainable energy. While countries continue to be focused on clean energy policies for electricity, policies to decarbonize heating and transportation – which account for 80 percent of global energy use – continue to be overlooked.
RISE 2018 measures policy progress in 133 countries on renewable energy, energy efficiency, electricity access, and access to clean cooking – the four target areas of Sustainable Development Goal 7 (SDG7), which calls for achieving access to affordable, reliable, sustainable and modern energy for all by 2030.
"Policy matters. RISE 2018 confirms the numbers that make it clear that policy is a leading indicator of the world's sustainable energy transition," said Riccardo Puliti, Senior Director for Energy and Extractives at the World Bank. "But the report also contains a warning: that without accelerated adoption of good policies, and strong enforcement, the world's climate goals and SDG7 are at risk."
This momentum was particularly marked in renewable energy. Among the countries covered by RISE, only 37 percent had a national renewable energy target in 2010.  By 2017, that had grown to 93 percent. By 2017, 84 percent of countries had a legal framework in place to support renewable energy deployment, while 95 percent allowed the private sector to own and operate renewable energy projects. Over the same period, the share of countries that had put in place national legislation on energy efficiency rose from 25 percent to 89 percent.
In countries with an electricity access deficit, policymakers are increasingly turning their attention to off-grid solutions to close the gap. The share of low-access countries adopting measures to support mini-grids and solar home systems has soared from around 15 percent in 2010 to 70 percent in 2017.
In the same countries, however, the deteriorating fiscal position of national utilities is putting progress at risk. Among countries with low access to energy, the number of utilities meeting basic creditworthiness criteria dropped from 63 percent in 2012 to 37 percent in 2016.
Among the four SDG7 target areas, clean cooking continues to be the most overlooked and underfunded by policymakers.  While the report finds some evolution in policy frameworks since 2010, there has been little progress on standard-setting for cookstoves or on consumer and producer incentives to stimulate adoption of clean technologies.
"There is a great opportunity now for countries to learn from each other to accelerate the uptake of good policies," said Puliti. "For example, what has Kenya done to expand access to electricity so rapidly? How did India structure its renewable energy auctions to deliver record-setting low prices for solar? At the same time, we need urgent action to address critical gaps, such as failing utilities, clean cooking, and the slow progress on decarbonizing heating and transport."
RISE 2018: "Policy Matters" is the second edition of RISE – Regulatory Indicators for Sustainable Energy. The report is published by the World Bank with funding from the Energy Sector Management Assistance Program (ESMAP).
Report: Pakistan's trade with South Asia can rise by eight-fold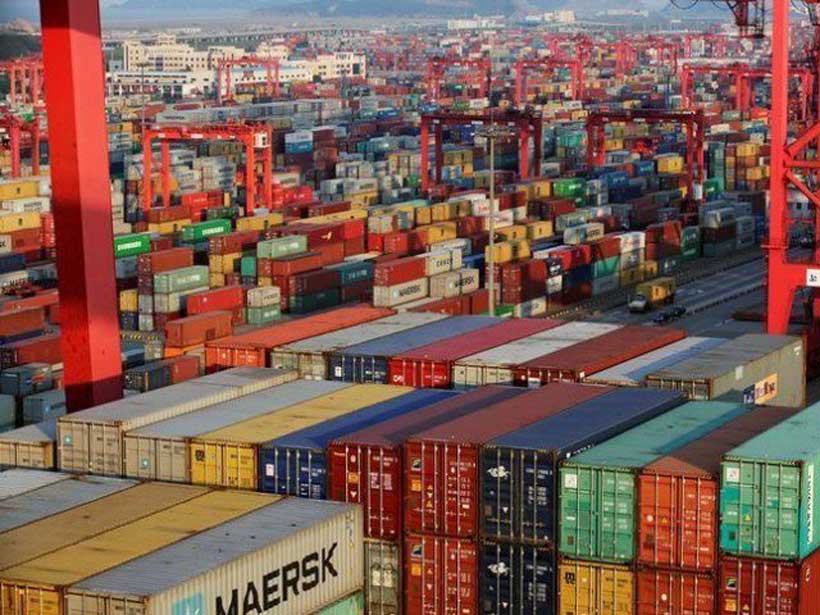 Regional trade can create many more jobs and make the country prosperous if trade barriers with South Asia are removed, says a new World Bank report. Pakistan's trade with South Asia accounts for only 8 percent of its global trade, despite the region being the world's fastest growing. However, intraregional trade in South Asia is among the lowest at about 5 percent of total trade, compared with 50 percent in East Asia and the Pacific.
The recently-launched Glass Half Full: The Promise of Regional Trade in South Asia report documents what needs to be done to realize the full trading potential in South Asia. It was launched at the 11th South Asia Economic Summit, hosted by the Sustainable Development Policy Institute in Islamabad. It identifies four critical barriers to regional trade: tariffs and para tariffs, real and perceived non­tariff barriers, connectivity costs, and a broader trust deficit.
"Pakistan is sitting on huge trade potential that remains largely untapped," said Illango Patchamuthu, World Bank Country Director for Pakistan. "A favorable trading regime that reduces the high costs and removes barriers could boost investment opportunities that is critically required for accelerating growth in the country."
The report argues that the costs of trade are much higher within South Asia compared to other regions. The average tariff in South Asia is more than double the world average. South Asian countries have greater trade barriers for imports from within the region than from the rest of the world. These countries impose high para tariffs, which are extra fees or taxes on top of tariffs. More than one-third of the intraregional trade falls under sen­sitive lists, which are goods that are not offered concessional tariffs under the South Asian Free Trade Area (SAFTA). In Pakistan, nearly 20 percent of its imports from, and 39 percent of its exports to, South Asia fall under sensitive lists.
"Pakistan's frequent use of tariffs to curb imports or protect local firms increase the prices of hundreds of consumer goods, such as eggs, paper and bicycles. They also raise the cost of production for firms, making it difficult for them to integrate in regional and global value chains," said Caroline Freund, Director, Macroeconomics, Trade and Investment, World Bank.
South Asian countries are yet to reap the benefits of shared land borders, the report adds. While Pakistan and India collectively represent 88 percent of South Asia's Gross Domestic Product, trade between the two countries is only valued at a little over $2 billion. This could be as high as $37 billion. "For example, it is cheaper for Pakistan to trade with Brazil than with India. Reducing policy barriers, such as eliminating the restrictions on trade at the Wagah-Attari border, or aiming for seamless, electronic data interchange at border crossings, will be major steps towards reducing the very high costs of trade between Pakistan and India," said Sanjay Kathuria, World Bank Lead Economist and lead author of the report.
The report recommends ending sensitive lists and para tariffs to enable real progress on SAFTA and calls for a multi-pronged effort to address non-tariff barriers, focusing on information flows, procedures, and infrastructure. Policy makers may draw lessons from the India-Sri Lanka air services liberalization experience, the report suggests, where liberalization was gradual and incremental, but policy persistence paid off. Connectivity is a key enabler for robust regional cooperation in South Asia.
"By reducing man-made trade barriers, trade within South Asia can grow roughly three times, from $23 billion to $67 billion," Kathuria added.
New ILO figures show 164 million people are migrant workers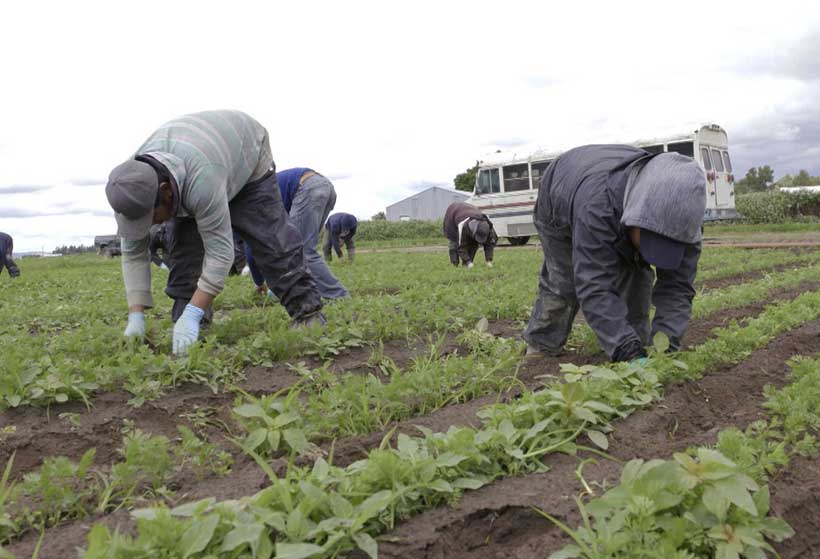 The International Labour Organization (ILO) estimates that 164 million people are migrant workers – a rise of 9 per cent since 2013, when they numbered 150 million.
According to the 2nd edition of the ILO's Global Estimates on International Migrant Workers , which covers the period between 2013 and 2017, the majority of migrant workers – 96 million – are men, while 68 million are women. This represents an increase in the share of men among migrant workers, from 56 per cent to 58 per cent, and a decrease by two percentage points in women's share, from 44 per cent to 42 per cent.
"While growing numbers of women have been migrating autonomously in search of employment in the past two decades, the discrimination they often face because of their gender and nationality reduces their employment opportunities in destination countries compared to their male peers," said Manuela Tomei, Director of the ILO Conditions of Work and Equality Department.
Nearly 87 per cent of migrant workers are of prime working age, between 25 and 64 years old. This suggests that some countries of origin are losing the most productive segment of their workforce. This, the report says, could have a negative impact on their economic growth.
Regional trends
The report provides a comprehensive picture of the subregions and income groups in which migrants are working.
Of the 164 million migrant workers worldwide, approximately 111.2 million (67.9 per cent) live in high-income countries, 30.5 million (18.6 per cent) in upper middle-income countries, 16.6 million (10.1 per cent) in lower middle-income countries and 5.6 million (3.4 per cent) in low-income countries.
Migrant workers constitute 18.5 per cent of the workforce of high-income countries, but only 1.4 to 2.2 per cent in lower-income countries. From 2013 to 2017, the concentration of migrant workers in high-income countries fell from 74.7 to 67.9 per cent, while their share in upper middle-income countries increased. This could be attributed to the economic development of the latter.
Nearly 61 per cent of migrant workers are found in three subregions; 23.0 per cent in North America, 23.9 per cent in Northern, Southern and Western Europe and 13.9 per cent in the Arab countries. Other regions that host large numbers of migrant workers – above 5 per cent – include Eastern Europe, Sub-Saharan Africa, South-Eastern Asia and the Pacific, and Central and Western Asia. In contrast, Northern Africa hosts less than 1 per cent of migrant workers.
Need for comprehensive data
The authors also highlight the importance of gathering more comprehensive and harmonized statistical data on migration at national, regional and global levels. The ILO is planning to produce global estimates on international migrant workers regularly, to better inform decision-making and contribute to the implementation of the Global Compact for Safe, Orderly and Regular Migration.
"International labour migration is a rising policy priority and there is a need to respond equitably to the interests of countries of origin and countries of destination, as well as to the interests of migrant workers," said Rafael Diez de Medina, Chief Statistician and Director of the ILO Department of Statistics. "To be effective, and aligned with international labour standards, policies must be based on strong evidence, including the number of international migrant workers involved, their characteristics and their employment patterns. Precisely because of this urgent demand, the 20th International Conference of Labour Statisticians  recently endorsed specific guidelines on how to better measure international labour migration worldwide. We are confident that through that countries will produce better data and therefore there will be increasingly accurate global estimations."