Saudi engagement in Iraq: The exception that confirms the rule?
Stepped up Saudi efforts to forge close diplomatic, economic and cultural ties to Shia-majority Iraq in a bid to counter significant Iranian influence in the country appear to be paying off. The Saudi initiative demonstrates the kingdom's ability to engage rather than exclusively pursue a muscular, assertive and confrontational policy towards the Islamic republic and its perceived allies. It raises the question whether it is a one-off or could become a model for Saudi policy elsewhere in the region.
The kingdom's recent, far more sophisticated approach to Iraq is testimony to the fact that its multi-billion dollar, decades-long support for Sunni Muslim ultra-conservatism that at times involved funding of both violent and non-violent militants had failed in Iraq. It constitutes recognition that Saudi Arabia's absence effectively gave Iran a free reign.
Saudi Crown Prince Mohammed bin Salman's Iraqi charm offensive amounts to a far more concerted and successful effort than attempts more than a decade ago by then Saudi King Abdullah to reach out to Iraqi Shiite leaders, including firebrand Muqtada al-Sadr and involving the organization of a meeting in Mecca between Sunni and Shia Iraqi religious leaders. King Abdullah's efforts did not at the time involve a crackdown on funding by Saudi sources of a devastating Sunni Muslim insurgency.
King Abdullah's initiative notwithstanding, Saudi policy towards Iraq for more than a decade since Iraq's Shiite majority emerged from the shadow of Saddam Hussein's minority Sunni Muslim rule as a result of the 2003 US invasion was one of non-engagement, sectarianism, and support of the country's Sunni minority.
It took the kingdom 11 years to open its first embassy in post-Saddam Iraq, the kingdom's first diplomatic presence in the country since it broke off diplomatic relations in 1990 because of Saddam's invasion of Kuwait. Even then, relations got off to a rocky start with Iraq demanding the replacement of the kingdom's first ambassador, Thamer al-Sabhan, after he publicly criticised Iranian involvement in Iraqi affairs and the alleged persecution of Iraqi Sunni Muslims.
The emergence in 2014 of Iraqi prime minister Haider al-Abadi, who succeeded Nuri al-Maliki, seen by the Saudis as an Iranian pawn, coupled with the rise of Prince Mohammed and the Saudi charm offensive in the wake of the defeat of the Islamic state has produced a remarkable turnaround that holds out the prospect of the kingdom becoming an influential player in the reconstruction of war-ravaged Iraq.
Beyond the opening of the embassy, Saudi Arabia is slated to open a consulate in Basra as well as in Najaf, widely seen as Shia Islam's third most holy city that rivals Iran's Qom as a centre of Shiite learning. Unconfirmed reports suggest that Prince Mohammed may visit Najaf after Iraqi elections scheduled for May 12.
The two countries have reopened their Arar Border Crossing that was closed for 27 years and restored commercial air traffic for the first time in more than a quarter of a century. More than 60 Saudi companies participated earlier this year in the Baghdad International Fair.
A Saudi Arabia-Iraq Coordination Council, inaugurated last year aims to strengthen security ties as well as economic and cultural relations envisions student and cultural exchanges and Saudi investment in oil and gas, trade, transport, education, light industry, and agriculture. Saudi Arabia pledged $1.5 billion for Iraqi reconstruction at a donors' conference in Kuwait in February.
Saudi Arabia garnered substantial brownie points in February by playing its first soccer match in Iraq in almost three decades, boosting Iraqi efforts to persuade world soccer body FIFA to lift its ban on Iraqi hosting of international matches. The kingdom subsequently promised to build a 100,000-seat football stadium in Baghdad.
In shifting gears in Iraq, Prince Mohammed appears to have broken with decades of Saudi efforts to primarily confront Iran in proxy and covert wars. It remains, however, unclear to what degree Prince Mohammed's policy shift in Iraq is an indication of a broader move away from sectarianism and support for ultra-conservative militants and towards engagement.
The record is mixed. Saudi Shiite activists see little positive change and, if anything, assert that repression in their heartland in the kingdom's Eastern Province has increased since Prince Mohammed's rise.
"Bin Salman is already acting like he's the king of Saudi Arabia. He keeps telling the West that he will reform Islam, but he keeps raiding the homes of Shia and stripping us of any political rights," one activist said.
Nonetheless, a Saudi-funded Bangladeshi plan to build moderate mosques to counter militancy, the kingdom's relinquishing of control of the Grand Mosque in Brussels, and the newly found propagation of tolerance and inter-faith dialogue by the government-controlled World Muslim League that for decades funded ultra-conservatism globally would suggest that Saudi money may be invested in attempting to curb the impact of the kingdom's decades-long support of ultra-conservatism.
There are, however, also indications that Prince Mohammed is not averse to funding militants when it suits his geopolitical purpose. Saudi funds have flowed since his rise in 2015 to militant religious seminaries in the Pakistani province of Balochistan at a time that the kingdom was drafting plans to destabilize Iran by exploiting grievances and stirring unrest among Iran's ethnic minorities, including the Baloch. Those plans have not left the drawing board and may never do so, but ultra-conservative militants figure prominently in them.
Nevertheless, the magnitude of the shifting of gears in Saudi policy towards Iraq as well as other steps that Prince Mohammed has taken to curb, redirect, and reduce, if not halt, Saudi support for militant ultra-conservatism is highlighted by the conclusions of a 2002 study of funding of political violence conducted by the New York-based Council of Foreign Relations.
Coming in the wake of the 9/11 attacks when Saudi funding and counter-terrorism cooperation with the United States was put under the magnifying glass, the study suggested that the kingdom's global support for ultra-conservatism was woven into its fabric.
"It may well be the case that if Saudi Arabia…were to move quickly to share sensitive financial information with the United States, regulate or close down Islamic banks, incarcerate prominent Saudi citizens or surrender them to international authorities, audit Islamic charities, and investigate the hawala system—just a few of the steps that nation would have to take—it would be putting its current system of governance at significant political risk," the study warned.
In many ways, Saudi support for the Iraqi insurgency was a textbook example of the decades-long, $100 billion Saudi campaign to confront Iran globally by promoting ultra-conservatism and sectarianism and in a minority of countries – Afghanistan, Pakistan, Bosnia Herzegovina, Iraq and Syria – funding violence.
Nawaf Obaid, a Saudi scholar with close ties to the government, said Saudi options at the height of the Sunni Muslim insurgency included supplying the insurgents with the same type of funding, arms and logistical support that Iran was giving to Shiite armed groups. Another option, he said, was to create new Sunni brigades to combat the Iranian-backed militias.
"Saudi engagement in Iraq carries great risks — it could spark a regional war. So be it: The consequences of inaction are far worse," Mr. Obaid said in 2006.
US and Iraqi officials at the time suspected Saudi Arabia of covertly supporting sectarian Sunni jihadist insurgents opposed to the US military presence in the country and the rise of a Shia-dominated government. While there was no evidence of government assistance, the lines between the actions of private citizens and authorities were and remain often blurred in the kingdom.
An Iraq Study Group report in 2006 at the height of the Sunni Muslim insurgency concluded that "funding for the Sunni insurgency comes from private individuals within Saudi Arabia and other Gulf states."
Without identifying them, Iraqi officials asserted that funds were also flowing from Saudi charities that often operated as governmental non-government organizations. They said some of the funds had been channelled through Saudi clerics who decided who the beneficiary would be.
Truck drivers at the time described transporting boxes of cash from Saudi Arabia that were destined for insurgents. The transports frequently coincided with pilgrimages to Mecca.
"They sent boxes full of dollars and asked me to deliver them to certain addresses in Iraq. I know it is being sent to the resistance, and if I don't take it with me, they will kill me," one driver said. He said he was instructed to hide the money from authorities at the Iraqi border.
One official said $25 million was sent by a Saudi religious scholar to a senior Iraqi Sunni cleric who bought Russian Strela shoulder-fired anti-aircraft missiles on the black market in Romania.
Baath Party loyalists claimed at the time that a US Air Force F-16 jet that crashed while flying in support of American soldiers fighting insurgents in Anbar province had been downed by a Strela. The US military denied the claim.
"We have stockpiles of Strelas and we are going to surprise them (the Americans)," a spokesman for the party, said.
The Iraqi cleric involved in the purchase of the missiles was suspected to be Sheikh Harith Sulaiman al-Dhari, a tribal chieftain dubbed "the Spiritual Leader of the Iraqi Resistance" with a lineage of opposition to foreign rule dating back to the killing in 1920 of a British colonel by his father and grandfather. Iraqi authorities issued an arrest warrant for Mr. Al-Dhari in late 2006, who has since passed away, on charges of inciting sectarian violence after he visited Saudi Arabia.
Saudi Arabia's approach to Iraq has come a long way since the days of the insurgency. The question is whether the kingdom will draw a lesson from its success in the way it manages its regional rivalry with Iran. So far, there is little indication that Iraq is more than the exception that confirms the rule.
Said political analyst Hussein Ibish in a just published study of Saudi-Iraqi relations: "Iraq is the only major regional battleground at present in which Saudi Arabia is relying almost entirely on carrots rather than sticks. Yet, arguably, more has been accomplished by Riyadh over the past year in Iraq than, for example, in either Yemen or Lebanon… Saudi Arabia's outreach in Iraq, particularly in 2017, belies the stereotype of a rash, reckless, and uncontrolled new major regional actor, showing instead that Saudi Arabia can be deft and delicate when it wants to. That's an important lesson for the rest of the world, but also for Saudi Arabia itself, to ponder."
North Africa: Is Algeria Weaponizing Airspace and Natural Gas?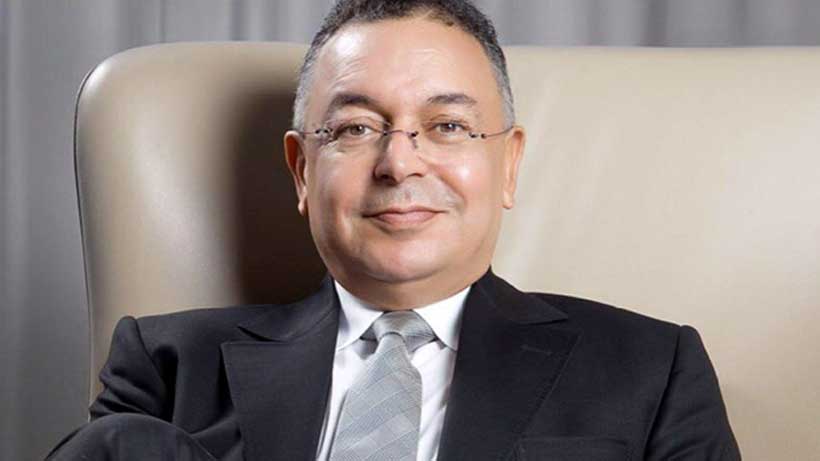 In a series of shocking and unintelligible decisions, the Algerian Government closed its airspace to Moroccan military and civilian aircraft on September 22, 2021, banned French military planes from using its airspace on October 3rd, and decided not to renew the contract relative to the Maghreb-Europe gas pipeline, which goes through Morocco and has been up and running since 1996–a contract that comes to end on October 31.
In the case of Morocco, Algeria advanced 'provocations and hostile' actions as a reason to shut airspace and end the pipeline contract, a claim that has yet to be substantiated with evidence. Whereas in the case of France, Algeria got angry regarding visa restrictions and comments by French President Emmanuel Macron on the Algerian military grip on power and whether the North African country was a nation prior to French colonization in 1830.
Tensions for decades
Algeria has had continued tensions with Morocco for decades, over border issues and over the Western Sahara, a territory claimed by Morocco as part of its historical territorial unity, but contested by Algeria which supports an alleged liberation movement that desperately fights for independence since the 1970s.
With France, the relation is even more complex and plagued with memories of colonial exactions and liberation and post-colonial traumas, passions and injuries. France and Algeria have therefore developed, over the post-independence decades, a love-hate attitude that quite often mars otherwise strong economic and social relations.
Algeria has often reacted to the two countries' alleged 'misbehavior' by closing borders –as is the case with Morocco since 1994—or calling its ambassadors for consultations, or even cutting diplomatic relations, as just happened in August when it cut ties with its western neighbor.
But it is the first-time Algeria resorts to the weaponization of energy and airspace. "Weaponization" is a term used in geostrategy to mean the use of goods and commodities, that are mainly destined for civilian use and are beneficial for international trade and the welfare of nations, for geostrategic, political and even military gains. As such "weaponization" is contrary to the spirit of free trade, open borders, and solidarity among nations, values that are at the core of common international action and positive globalization.
What happened?
Some observers advance continued domestic political and social unrest in Algeria, whereby thousands of Algerians have been taking to the streets for years to demand regime-change and profound political and economic reforms. Instead of positively responding to the demands of Algerians, the government is probably looking for desperate ways to divert attention and cerate foreign enemies as sources of domestic woes. Morocco and France qualify perfectly for the role of national scapegoats.
It may be true also that in the case of Morocco, Algeria is getting nervous at its seeing its Western neighbor become a main trade and investment partner in Africa, a role it can levy to develop diplomatic clout regarding the Western Sahara issue. Algeria has been looking for ways to curb Morocco's growing influence in Africa for years. A pro-Algerian German expert, by the name of Isabelle Werenfels, a senior fellow in the German Institute for International and Security Affairs, even recommended to the EU to put a halt to Morocco's pace and economic clout so that Algeria could catch up. Weaponization may be a desperate attempt to hurt the Moroccan economy and curb its dynamism, especially in Africa.
The impact of Algeria's weaponization of energy and airspace on the Moroccan economy is minimal and on French military presence in Mali is close to insignificant; however, it shows how far a country that has failed to administer the right reforms and to transfer power to democratically elected civilians can go.
In a region, that is beleaguered by threats and challenges of terrorism, organized crime, youth bulge, illegal migration and climate change, you would expect countries like Algeria, with its geographic extension and oil wealth, to be a beacon of peace and cooperation. Weaponization in international relations is inacceptable as it reminds us of an age when bullying and blackmail between nations, was the norm. The people of the two countries, which share the same history, language and ethnic fabric, will need natural gas and unrestricted travel to prosper and grow and overcome adversity; using energy and airspace as weapons is at odds with the dreams of millions of young people in Algeria and Morocco that aspire for a brighter future in an otherwise gloomy economic landscape. Please don't shatter those dreams!
Breaking The Line of the Israel-Palestine Conflict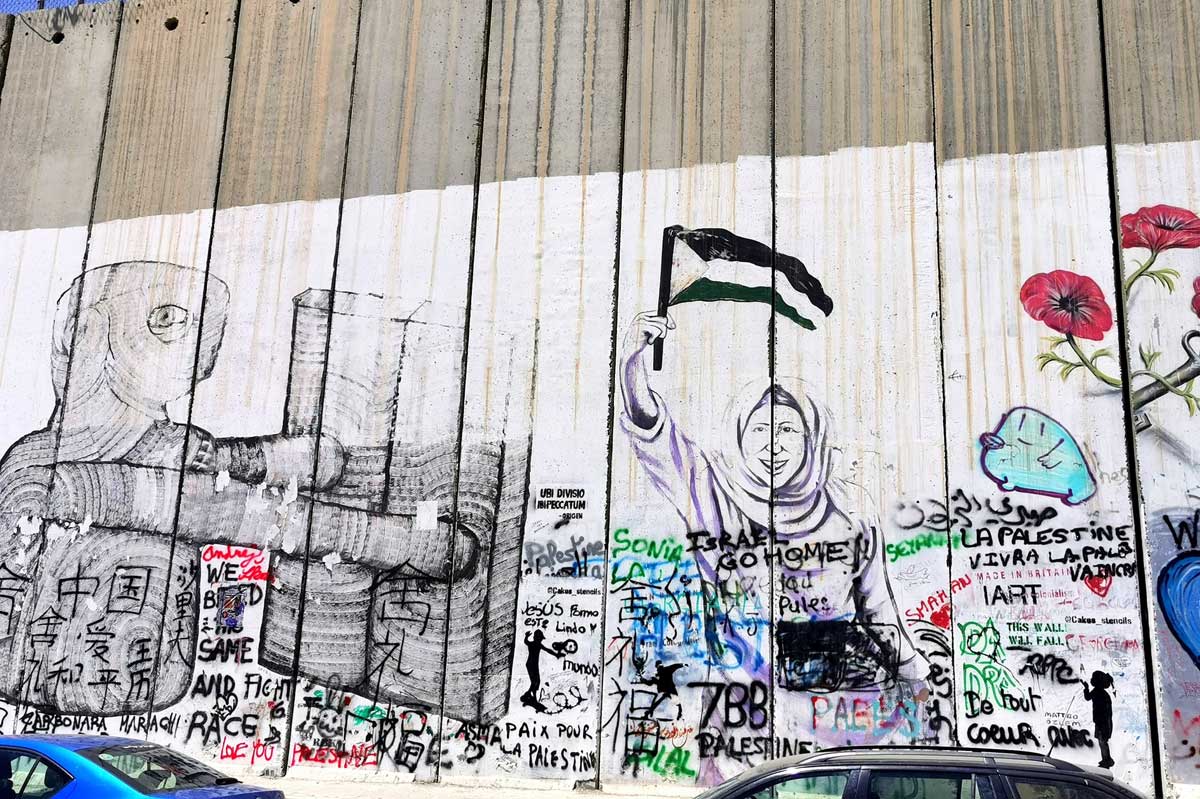 The conflict between Israel-Palestine is a prolonged conflict and has become a major problem, especially in the Middle East region.
A series of ceasefires and peace negotiations between Israel and Palestine that occurred repeatedly did not really "normalize" the relationship between the two parties.
In order to end the conflict, a number of parties consider that the two-state solution is the best approach to create two independent and coexistent states. Although a number of other parties disagreed with the proposal, and instead proposed a one-state solution, combining Israel, the West Bank, and the Gaza Strip into one big state.
Throughout the period of stalemate reaching an ideal solution, the construction and expansion of settlements carried out illegally by Israel in the Palestinian territories, especially the West Bank and East Jerusalem, also continued without stopping and actually made the prospect of resolving the Israeli-Palestinian crisis increasingly eroded, and this could jeopardize any solutions.
The attempted forced eviction in the Sheikh Jarrah district, which became one of the sources of the conflict in May 2021, for example, is an example of how Israel has designed a system to be able to change the demographics of its territory by continuing to annex or "occupy" extensively in the East Jerusalem area. This is also done in other areas, including the West Bank.
In fact, Israel's "occupation" of the eastern part of Jerusalem which began at the end of the 1967 war, is an act that has never received international recognition.
This is also confirmed in a number of resolutions issued by the UN Security Council Numbers 242, 252, 267, 298, 476, 478, 672, 681, 692, 726, 799, 2334 and also United Nations General Assembly Resolutions Number 2253, 55/130, 60/104, 70/89, 71/96, A/72/L.11 and A/ES-10/L.22 and supported by the Advisory Opinion issued by the International Court of Justice (ICJ) in 2004 on Legal Consequences of The Construction of A Wall in The Occupied Palestine Territory which states that East Jerusalem is part of the Palestinian territories under Israeli "occupation".
1 or 2 country solution
Back to the issue of the two-state solution or the one-state solution that the author mentioned earlier. The author considers that the one-state solution does not seem to be the right choice.
Facts on the ground show how Israel has implemented a policy of "apartheid" that is so harsh against Palestinians. so that the one-state solution will further legitimize the policy and make Israel more dominant. In addition, there is another consideration that cannot be ignored that Israel and Palestine are 2 parties with very different and conflicting political and cultural identities that are difficult to reconcile.
Meanwhile, the idea of ​​a two-state solution is an idea that is also difficult to implement. Because the idea still seems too abstract, especially on one thing that is very fundamental and becomes the core of the Israel-Palestine conflict, namely the "division" of territory between Israel and Palestine.
This is also what makes it difficult for Israel-Palestine to be able to break the line of conflict between them and repeatedly put them back into the status quo which is not a solution to the Israel-Palestine conflict.
The status quo, is in fact a way for Israel to continue to "annex" more Palestinian territories by establishing widespread and systematic illegal settlements in the West Bank and East Jerusalem. Today, more than 600,000 Israeli settlers now live in the West Bank and East Jerusalem.
In fact, a number of resolutions issued by the UN Security Council have explicitly and explicitly called for Israel to end the expansion of Israeli settlement construction in the occupied territory and require recognition of the sovereignty, territorial integrity and political independence of the region.
Thus, all efforts and actions of Israel both legislatively and administratively that can cause changes in the status and demographic composition in East Jerusalem and the West Bank must continue to be condemned. Because this is a violation of the provisions of international law.
Fundamental thing
To find a solution to the conflict, it is necessary to look back at the core of the conflict that the author has mentioned earlier, and the best way to resolve the Israeli-Palestinian conflict is to encourage Israel to immediately end the "occupation" that it began in 1967, and return the settlements to the pre-Islamic borders 1967 In accordance with UN Security Council resolution No. 242.
But the question is, who can stop the illegal Israeli settlements in the East Jerusalem and West Bank areas that violate the Palestinian territories?
In this condition, international political will is needed from countries in the world, to continue to urge Israel to comply with the provisions of international law, international humanitarian law, international human rights law and also the UN Security Council Resolutions.
At the same time, the international community must be able to encourage the United Nations, especially the United Nations Security Council, as the organ that has the main responsibility for maintaining and creating world peace and security based on Article 24 of the United Nations Charter to take constructive and effective steps in order to enforce all United Nations Resolutions, and dare to sanction violations committed by Israel, and also ensure that Palestinian rights are important to protect.
So, do not let this weak enforcement of international law become an external factor that also "perpetuates" the cycle of the Israel-Palestine conflict. It will demonstrate that John Austin was correct when he stated that international law is only positive morality and not real law.
And in the end, the most fundamental thing is that the blockade, illegal development, violence, and violations of international law must end. Because the ceasefire in the Israel-Palestine conflict is only a temporary solution to the conflict.
Iran unveils new negotiation strategy
While the West is pressuring Iran for a return to the Vienna nuclear talks, the top Iranian diplomat unveiled a new strategy on the talks that could reset the whole negotiation process.
The Iranian parliament held a closed meeting on Sunday at which Iranian Foreign Minister Hossein Amir Abdollahian briefed the lawmakers on a variety of pressing issues including the situation around the stalled nuclear talks between Iran and world powers over reviving the 2015 nuclear deal, officially known as the Joint Comprehensive Plan of Action (JCPOA).
The Iranian foreign ministry didn't give any details about the session, but some lawmakers offered an important glimpse into the assessment Abdollahian gave to the parliament.
According to these lawmakers, the Iranian foreign ministry addressed many issues ranging from tensions with Azerbaijan to the latest developments in Iranian-Western relations especially with regard to the JCPOA.
On Azerbaijan, Abdollahian has warned Azerbaijani President Ilham Aliyev against falling into the trap set by Israel, according to Alireza Salimi, a member of the Iranian Parliament's presiding board who attended the meeting. Salimi also said that the Iranian foreign minister urged Aliyev to not implicate himself in the "Americans' complexed scheme."
In addition to Azerbaijan, Abdollahian also addressed the current state of play between Iran and the West regarding the JCPOA.
"Regarding the nuclear talks, the foreign minister explicitly stated that the policy of the Islamic Republic is action for action, and that the Americans must show goodwill and honesty," Salimi told Fars News on Sunday.
The remarks were in line with Iran's oft-repeated stance on the JCPOA negotiations. What's new is that the foreign minister determined Iran's agenda for talks after they resume.
Salimi quoted Abdollahian as underlining that the United States "must certainly take serious action before the negotiations."
In addition, the Iranian foreign minister said that Tehran intends to negotiate over what happened since former U.S. President Donald Trump withdrew the U.S. from the JCPOA, not other issues.
By expanding the scope of negotiations, Abdollahian is highly likely to strike a raw nerve in the West. His emphasis on the need to address the developments ensuing the U.S. withdrawal from the JCPOA in May 2018 could signal that the new government of President Ayatollah Seyed Ebrahim Raisi is not going to pick up where the previous government left.
This has been a major concern in European diplomatic circles in the wake of the change of administrations in Iran. In fact, the Europeans and the Biden administration have been, and continue to be, worried about two things in the aftermath of Ayatollah Raisi taking the reins in Tehran; one is he refusing to accept the progress made during six rounds of talks under his predecessor Hassan Rouhani. Second, the possibility that the new government of Ayatollah Raisi would refuse to return to Vienna within a certain period of time.
With Abdollahian speaking of negotiation over developments since Trump's withdrawal, it seems that the Europeans will have to pray that their concerns would not come true.
Of course, the Iranian foreign ministry has not yet announced that how it would deal with a resumed negotiation. But the European are obviously concerned. Before his recent visit to Tehran to encourage it into returning to Vienna, Deputy Director of the EU Action Service Enrique Mora underlined the need to prick up talks where they left in June, when the last round of nuclear talks was concluded with no agreement.
"Travelling to Tehran where I will meet my counterpart at a critical point in time. As coordinator of the JCPOA, I will raise the urgency to resume #JCPOA negotiations in Vienna. Crucial to pick up talks from where we left last June to continue diplomatic work," Mora said on Twitter.
Mora failed to obtain a solid commitment from his interlocutors in Tehran on a specific date to resume the Vienna talk, though Iran told him that it will continue talks with the European Union in the next two weeks.
Source: Tehran Times