Economic value of energy efficiency can drive reductions in global CO2 emissions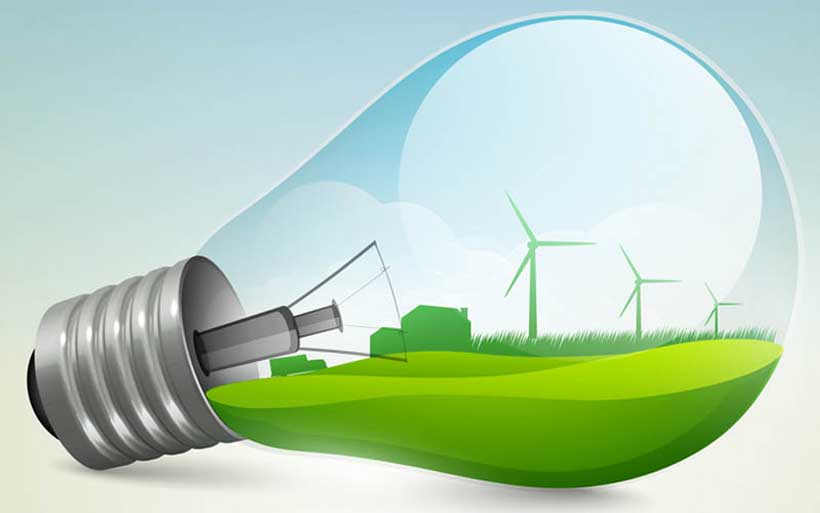 Ambitious energy efficiency policies can keep global energy demand and energy-related carbon-dioxide (CO₂) emissions steady until 2050, according to a new report by the International Energy Agency. Perspectives for the Energy Transition: The Role of Energy Efficiency shows that despite a near-tripling of the world economy and a global population that increases by nearly 2.3 billion, end-use energy efficiency alone can deliver 35% of the cumulative CO₂ savings through 2050 required to meet global climate goals.
Global energy demand grew by 2.1% in 2017 according to IEA estimates, more than twice the growth rate in 2016. At the same time, global energy-related CO₂ emissions increased for the first time in three years, as improvements in global energy efficiency slowed down dramatically to 1.7%.
"Among all energy trends in 2017, the one that worries me the most is the slowdown in energy efficiency improvements," said Dr Fatih Birol, Executive Director of the International Energy Agency. "The rate of improvement that we saw is around half of the rate that is required to meet clean energy transition goals."
IEA analysis in Perspectives for the Energy Transition: The Role of Energy Efficiency demonstrates that on top of a wide range of benefits including cleaner air, energy security, productivity and trade balance improvements, there is a compelling economic case for energy efficiency. But, without further policy efforts, these benefits are unlikely to be realised as less than a third of global final energy demand is covered by efficiency standards today.
Realising the full potential of energy efficiency will require a step-change in investments on the demand side of the energy equation, rising to USD 1.7 trillion per year through 2050, the majority of which is for energy efficiency and the electrification of transport. On the supply side, the focus is on reallocating investments towards renewables and other low-carbon technologies such as nuclear and carbon capture, utilisation and storage.
While the scale of the demand-side investment required may appear challenging, fuel cost savings over the lifetime of most technologies are larger than the investment required, which implies a strong economic benefit that arises from energy efficiency investment. Although there are still many low-hanging fruits that can pay back their initial investment quickly, payback periods are often too long to attract investment from consumers and businesses. Effective policy frameworks are needed to overcome economic and non-economic barriers to energy efficiency and to incentivise adoption of more efficient technologies.
Perspectives for the Energy Transition: The Role of Energy Efficiency demonstrates a compelling economic case for energy efficiency as being essential to make the energy transition affordable, faster and more beneficial to all. The IEA recommends that governments adopt a strategic approach to energy efficiency, supported by well-designed efficiency policies and a strong focus on implementation and enforcement.
IRENA Outlines Importance of Energy Transition in Global Innovation Index
The International Renewable Energy Agency (IRENA) has outlined the innovation priorities needed to accelerate the transition to a sustainable energy system. The Agency authored a chapter of the recently published 2018 Global Innovation Index (GII) report, named Innovation Driving the Energy Transition in which four central policy-level innovation recommendations are outlined as critical to scaling-up renewable energy deployment.
The chapter also charts the development of various renewable technologies, categorising their viability and deployment progress. Applications seen as being 'on track' include wind and solar PV power technologies together with electric vehicle development, while areas in need of further innovations to improve their economics and adoption rates include biofuels and solar thermal heat applications, the chapter highlights.
The 11th edition of the World Intellectual Property Organisation's (WIPO) global innovation index report, themed Energizing the World with Innovation analysed the state of energy sector innovation, identifying areas where further effort is required, and where breakthroughs in fields such as energy production, storage, distribution, consumption, and decarbonisation are taking place. IRENA's chapter makes the following policy-level recommendations:
Foster a system wide approach to innovation, beyond research and development
Innovations in technology, together with innovative approaches to enabling infrastructure, business models and system operation, must all be pursued with equal assiduousness, IRENA points out. "Leveraging synergies between innovations across all sectors and components of the energy system, and involving all actors, is crucial for the transition," said Dolf Gielen, Director of IRENA's Innovation and Technology Centre.
Strengthen international cooperation to nurture innovation
Innovation is central to decarbonising the energy sector, and international cooperation is critical to innovation, IRENA points out. To stimulate the breakthroughs necessary to advance the energy transition, existing platforms designed to foster international collaboration should be prioritised at a national level. This allows countries to share ideas, pool resources and capital, and co-develop programmes that support common interests.
Advance power system integration
The business case for renewable power generation is now unquestionable, with power generation costs now falling well within the fossil fuel cost range. Yet despite the strong business case, achieving the world's full resource potential requires a significant scaling-up of the share of renewable power in global electricity systems from a quarter today, to around 85 per cent by 2050. This requires efforts to promote systems integration by increasing the flexibility of power systems in supply and demand.
Support a portfolio of technology options to electrify and decarbonise end-use sectors
The electrification and decarbonisation of end-use sectors such as transportation, heating, cooling and industry lags the renewables momentum for power generation, yet end-use sectors represent close to 60 per cent of energy related CO2 emissions. A combination of electrification, technology breakthroughs, and sector-specific global agreements for decarbonisation, are needed according to IRENA's recent analysis. Francisco Boshell, Analyst – Renewable Energy Technology, Standards and Markets at IRENA said: "Electrifying energy demand of end-use sectors represents a 'win-win' that can reduce emissions whilst supporting the integration of higher shares of renewable power." IRENA indicates that pursuing electrification can double the share of electricity in final energy use in the coming decades.
10 tips to stay cool in today's heat
Across the world, extreme weather and prolonged heat waves are setting records. In Europe, the historical heat record – set in Athens 41 years ago – may be broken today if parts of Spain and Portugal creep above 48°C. In Japan, temperatures are still in the mid-30s after Tokyo saw its highest ever recorded temperature of 41°C in late July. And in South Korea as many as 29 people died from heatstroke this week, after temperatures in Seoul hit a 111 year high. Beijing also broke a 50-year record in June.
Understandably, this has driven a demand for cooling. Recent reports in France, which is presently suffering its second heat wave this summer, show that sales of household fans in July increased 125% over last year, while air conditioner (AC) sales jumped nearly 200% compared to 2017. In Montreal, stores ran out of ACs during the prolonged heat wave in July. And in India, AC producers expect that sales this year will reach double-digit growth as rising household incomes – paired with recent high temperatures – lead to greater demand for cooling services.
This growing demand is part of a major global emerging trend: rising need for cooling comfort – and in particular air conditioners. Cooling is now the fastest growing use of energy in buildings, and ACs and electric fans already account for about 10% of all global electricity consumption. This is one of the most critical blind spots in the energy world today – by 2050, cooling demand could more than triple. Our recent report on the Future of Cooling highlights why this is such a dilemma: while greater access to much needed cooling services is a good thing, it could place a major strain on energy systems if we don't do something about how efficiently we keep cool.
Fortunately, there are many solutions – many of which we can all take today. Here's a list of ten things we can all do to be cool, efficiently:
Shut your shades and close the blinds. As much as 80% or more of the heat from the sun can be transmitted through your windows. This solar heat gain is a significant factor in the need for cooling in buildings. In the short term, keeping the curtains drawn or the shades shut can make a big difference in how much of the sun's heat comes indoors. If you're thinking of replacing your windows, ask for a low-emissivity coating to let the light in but keep the solar heat out.
Use fans and ventilation. The power consumption of a fan is typically between 25 and 150 Watts, compared to a small AC unit that is often between 1 000 and 1 500 Watts. So before turning on that AC, think about using a fan. And when you can, letting a little air in can make a world of difference, especially when cooler nights set in or when there is a good breeze.
Take a second look at your thermostat. Raising the temperature set point on your AC by 1°C can reduce its energy consumption by as much as 10%. Most ACs use a vapour compression cycle, moving heat from the inside to the outside by using energy. Just like us, the more work they do, the more energy they burn. So the next time you go to touch that dial, think about turning it up a notch.
Take a second look at what you're wearing. Experiences with programmes like Japan's Cool Biz (which encourages employees to ditch the ties and formal wear in summertime) show that appropriate summer attire can let people stay comfortable at higher indoor temperatures. The next time you think about throwing on a sweater in summer, consider raising the thermostat first.
Maintain your AC. Something as simple as a clogged filter can lower AC performance by 5% to 15%. Neglecting regular maintenance of AC filters, coils and fins (all the pieces that help exchange the heat from the inside to the outside) can lead to poor energy performance. Making sure your AC passes a good bill of health (preferably through a trained technician) can improve its performance and cut down on your energy bill.
Keep an eye out for energy labels. If you're buying an AC or replacing an existing model, be sure to take a look at the AC energy label (or if you can't find one, try looking for product information online). Our Future of Cooling report finds that people often buy ACs that are significantly less efficient than what is available on shelves – even when the more efficient ACs are similarly priced. Be cool and take a look at the energy performance label to buy the most efficient choice.
Get a programmable or smart thermostat. A smart thermostat can cut AC energy use by as much as 15% or more. Programmable thermostats can also cut back on energy demand by setting fixed hours for AC operations. Smart thermostats take this a step further by monitoring, predicting and adjusting cooling needs to cut back on energy use when and where it is needed. So keep cool and let your thermostat do the thinking for you.
Part-time, part-space is part of the solution. Research by the IEA Technology Collaboration Programme on Energy in Buildings and Communities found that household electricity use for cooling can be as much as 10 times lower when ACs are only used as and where needed. This can be as simple as turning off the AC when you leave a room. Try turning on your AC to get comfortable before going to bed and then turning it off when you go to sleep. Or get a smart thermostat to monitor and control when your AC goes on.
Watch out for those pesky plug loads. On really hot days, think twice before using your stove, running the washing machine or turning on the dishwasher. Electrical plug loads – ranging from large appliances to computers and hair-dryers – all generate heat when operating. Avoid heat build-up in your home by turning those devices off for the day and reduce your electricity consumption at the same time.
Build it right. The building envelope – the parts of a building that form the primary thermal barrier between interior and exterior – plays a key role in how much energy is required to heat and cool a building. Cool roofs, awnings and insulation can all help cut down on the need for mechanical cooling. Let in the light but keep out the heat with double-glazed, low-e windows. And don't forget to seal those cracks with proper air sealing. So when renovating or building, make sure to build it right and keep cool for years to come.
What should be India's priority: Energy security or 'America first'?
Although no final decision has been taken yet by New Delhi, speculation is rife that oil imports from Iran could slow down from August when some US sanctions against Tehran take effect. However, for now, there is reason to cheer for those who want to see India stand its ground and refuse to buckle under the US pressure.
According to reports, India's monthly oil imports from Iran touched a record high in July, jumping by about 30 percent to 768,000 barrels per day (bpd). The shipments include tankers that were loaded in June and arrived in India in July, based on preliminary tanker arrival data.
The volume of oil trade in July between New Delhi and Tehran marked a significant 85 percent jump from the same period last year when it was 415,000 bpd. Pertinently, Indian state refiners had reduced oil imports from Iran last year following a dispute over development rights of Farzad-B gas field, located in Persian Gulf.
Since the beginning of this fiscal year in April, the oil purchase from Tehran has surged, primarily due to heavy discounts, free shipping and extended credit period for oil sales offered by Iran.
According to reports, Iran has employed its own ships to transport oil to India as very few shipping lines had participated in recent tenders. Indian oil firm Hindustan Petroleum Corp Limited (HPCL) had to annul the purchase of an Iranian cargo a few weeks ago after it faced issues related to insurance cover. Other major Indian petroleum companies like Indian Oil Corporation (OIL) are expected to renew their insurance cover in next few months. But everything hinges on the final decision New Delhi takes.
Importantly, India is now the top oil client for Iran after China, having shipped in 5.67 million tonnes or about 457,000 barrels per day (bpd) of oil in the first three months of this fiscal year, India's Union Petroleum and Natural Gas Minister Dharmendra Pradhan informed Indian parliament last week. And according to the latest data, quoted by Reuters and other news agencies, in the first four months of this fiscal year, India's oil imports from Iran had reached 677,500 bpd.
However, it remains to be seen whether or not the oil keeps flowing after August. Some US sanctions will take effect from August 6, while others, including those pertaining to oil and petroleum, will come into force from November 4.
India has been under tremendous pressure from the US to cut oil imports from Iran in the wake of sanctions against Iran. New Delhi, which shares deep historical ties with Iran, had initially said that it does not recognize unilateral sanctions imposed by Washington, and only recognizes UN sanctions. However, later reports emerged in local and international media that a message had been sent to state refiners to be prepared for cut in oil imports from November.
In an attempt to allay fears and put speculation to rest, India's Petroleum Minister Dharmendra Pradhan told a leading Indian daily last month that India sees US sanctions on Iran as a "challenge" given its close ties with both the countries, and said New Delhi will take a "considered and considerate' view based on 'national interest' on the issue of US sanctions against Iranian oil.
A high-level US delegation visited New Delhi last month to hold talks with Indian officials over the matter. Iran's deputy foreign minister Seyyed Abbas Araghchi also visited New Delhi and held wide-ranging discussions with Indian foreign secretary Vijay Gokhale.
Meanwhile, an intense debate is underway in India's media and intelligentsia circles over the issue of oil imports from Iran. Many experts and political stalwarts maintain that buying oil from Iran is in India's national interest and succumbing to the US pressure will send a wrong message to the world.
India's former vice president Hamid Ansari believes Iran is an important country for India, and not just as an oil supplier. "We have to keep in mind two things. We get a good amount of energy supply from Iran. But Iran is not only an energy supplier," Ansari told reporters in New Delhi. "Iran is a big and important country for us. It is a country which is next to Pakistan and Afghanistan. So when we look at Iran we have to understand these things too."
Former Indian diplomat M K Bhadrakumar, writing in an Indian daily Deccan Herald, said India's strategic autonomy and independent foreign policy demands that the approach to this Iran question should be based on national interests. "Nothing should be done to cause damage to the mutual trust and understanding in India's relations with Iran. Equally, energy security – not 'America First' – should be our priority," he wrote.
Last week, Germany also urged India not to buckle under the US pressure and continue buying oil from Iran. German minister of state for International Affairs Niels Annen, during his visit to New Delhi, described the pressure being put by Washington on its allies to stop buying oil from Iran as "irritating". "It will be India's sovereign decision. I am not a salesman for Iran but I have an impression that India is willing to continue buying oil from Iran and this will be a very important statement," he said.
Pertinently, Iran's deputy envoy to New Delhi Massoud Rezvanian Rahaghi had last month warned that India stands to lose many privileges if it betrays Iran and imports oil from other countries.
At a time when the oil imports from Iran are touching record high and Tehran is offering 'privileges' like discount, free shipping and insurance cover to Indian refiners, the decision between energy security and 'America first' should not be too difficult to make for New Delhi.
First published in our partner MNA