Economic Growth in Africa Rebounds, But Not Fast Enough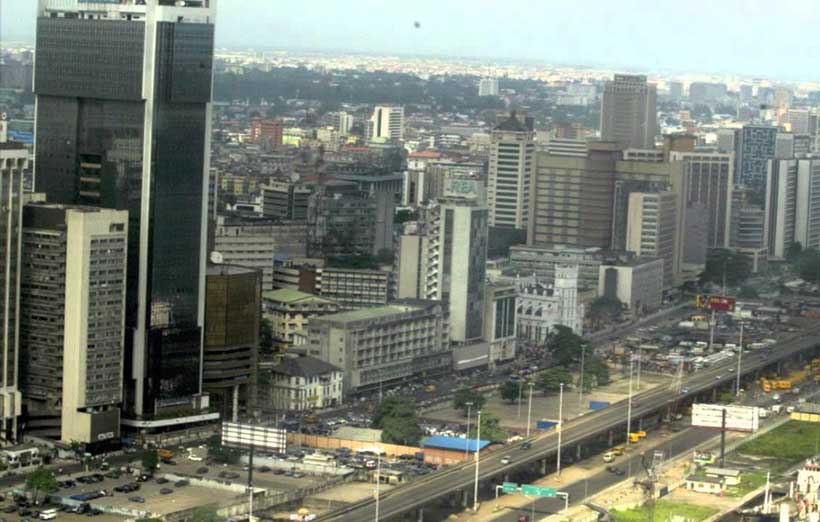 Sub-Saharan Africa's growth is projected to reach 3.1 percent in 2018, and to average 3.6 percent in 2019–20, says Africa's Pulse, a bi-annual analysis of the state of African economies conducted by the World Bank, released today.
The growth forecasts are premised on expectations that oil and metals prices will remain stable, and that governments in the region will implement reforms to address macroeconomic imbalances and boost investment.
"Growth has rebounded in Sub-Saharan Africa, but not fast enough. We are still far from pre-crisis growth levels," said Albert G. Zeufack, World Bank Chief Economist for the Africa Region. "African Governments must speed up and deepen macroeconomic and structural reforms to achieve high and sustained levels of growth."
The moderate pace of economic expansion reflects the gradual pick-up in growth in the region's three largest economies, Nigeria, Angola and South Africa. Elsewhere, economic activity will pick up in some metals exporters, as mining production and investment rise. Among non-resource intensive countries, solid growth, supported by infrastructure investment, will continue in the West African Economic and Monetary Union (WAEMU), led by Côte d'Ivoire and Senegal. Growth prospects have strengthened in most of East Africa, owing to improving agriculture sector growth following droughts and a rebound in private sector credit growth; in Ethiopia, growth will remain high, as government-led infrastructure investment continues.
"For many African countries, the economic recovery is vulnerable to fluctuations in commodity prices and production," said Punam Chuhan-Pole, World Bank Lead Economist and the author of the report.  "This underscores the need for countries to build resilience by pushing diversification strategies to the top of the policy agenda."
Public debt relative to GDP is rising in the region, and the composition of debt has changed, as countries have shifted away from traditional concessional sources of financing toward more market-based ones. Higher debt burdens and the increasing exposure to market risks raise concerns about debt sustainability: 18 countries were classified at high-risk of debt distress in March 2018, compared with eight in 2013.
"By fully embracing technology and leveraging innovation, Africa can boost productivity across and within sectors, and accelerate growth," said Zeufack.
This issue of Africa's Pulse has a special focus on the role of innovation in accelerating electrification in Sub-Saharan Africa, and its implications of achieving inclusive economic growth and poverty reduction. The report finds that achieving universal electrification in Sub-Saharan Africa will require a combination of solutions involving the national grid, as well as "mini-grids" and "micro-grids" serving small concentrations of electricity users, and off-grid home-scale systems. Improving regulation of the electricity sector and better management of utilities remain key to success.
Emerging East Asia Bond Market Growth Steady Amid Global Slowdown
Emerging East Asia's local currency bond market posted steady growth during the third quarter of 2019 despite persistent trade uncertainties and a global economic downturn, according to the latest issue of the Asian Development Bank's (ADB) Asia Bond Monitor.
"The ongoing trade dispute between the People's Republic of China (PRC) and the United States and a sharper-than-expected economic slowdown in advanced economies and the PRC continue to pose the biggest downside risks to the region's financial stability," said ADB Chief Economist Mr. Yasuyuki Sawada. "However, monetary policy easing in several advanced economies is helping to keep financial conditions stable."
Emerging East Asia comprises the PRC; Hong Kong, China; Indonesia; the Republic of Korea; Malaysia; the Philippines; Singapore; Thailand; and Viet Nam.
Local currency bonds outstanding in emerging East Asia reached $15.2 trillion at the end of September. This was 3.1% higher than at the end of June. Local currency government bonds outstanding totaled $9.4 trillion, accounting for 61.8% of the total, while the stock of corporate bonds was $5.8 trillion. A total of $1.5 trillion in local currency bonds were issued in the third quarter, up 0.9% versus the previous three months.
The PRC remained emerging East Asia's largest bond market at $11.5 trillion, accounting for 75.4% of emerging East Asia's outstanding bonds. Indonesia had the fastest-growing local currency bond market in the region during the third quarter, boosted by large issuance of treasury bills and bonds.
A special theme chapter examines the relationship between bond market development and the risk-taking behavior of banks. The analysis finds that well-developed bond markets reduce the overall risk of banks and improve their liquidity positions. This suggests bond market development can contribute to the soundness of the banking system.
An annual liquidity survey in the report shows increased liquidity and trading volumes in most regional local currency bond markets in 2019 versus 2018. It also highlights the need for a well-functioning hedging mechanism and diversified investor base for both government and corporate bonds.
Job Quality in Cambodia is Improving, but New Policies Are Needed to Benefit from Global Markets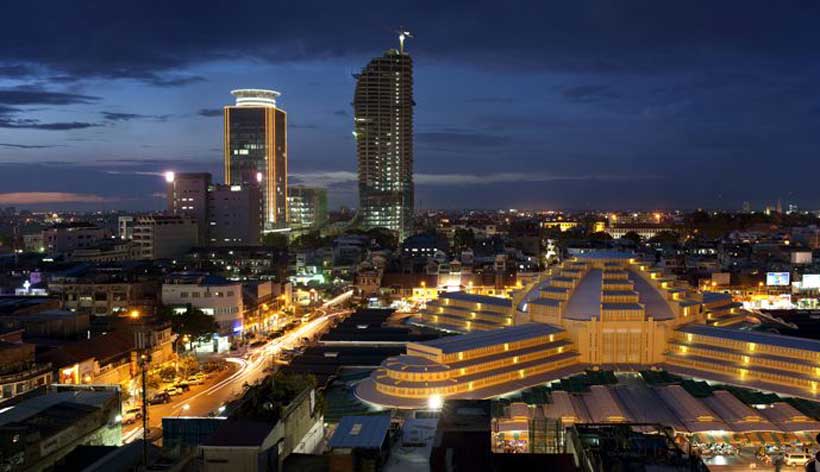 The diversity and quality of jobs available in Cambodia is improving, yet new policies are needed for Cambodia to benefit from the opportunities available in future global markets, according to a World Bank report, Cambodia's Future Jobs: Linking to the Economy of Tomorrow, released today.
Of the 8 million jobs in Cambodia, 37 percent are wage jobs, many of which offer higher earnings and more protections to workers. However, the other 63 percent of jobs remain more traditional. Such jobs on family farms or in household enterprises are weakly integrated in the modern economy and offer workers lower earnings.
"The diversity and quality of jobs in Cambodia has gradually improved," said Inguna Dobraja, World Bank Country Manager for Cambodia. "But global trends, such as the growing Asian middle class, shifting trade patterns, and automation require that Cambodia re-think its jobs strategy as it advances to the next stage of export-led development."
Foreign-owned firms have been significant contributors of higher quality jobs in Cambodia. By 2015, one-third of all wage jobs in Cambodia were in foreign-owned firms. During the period 2010-2015, the garments industry was the fastest-growing occupation sector, increasing its share of employment by 1.1 percent per year.
Domestic firms are more numerous than foreign-owned firms, but they do not contribute as many jobs. Domestic firms employ an average 8 workers, compared to 124 in foreign-owned firms. A key concern is ensuring Cambodian workers are equipped with the skills to compete with workers from other countries for jobs in foreign-owned firms. In 2016, 37.6 of exporters cited an inadequately educated workforce as a top business obstacle.
The report recommends a four-pronged strategy to securing more and better jobs in the future: diversify exports into higher value-added production; create a domestic business environment that supports local firms growth; strengthen linkages between the domestic and export sectors of the economy; and invest in workers' skills and education. The report further details seven policy recommendations that would advance these strategic goals:
Diversify exports and foreign direct investment (FDI) into higher value-added value chains. Most current jobs are in low-value segments of global value chains. Simplifying processes, providing incentives to foreign investors, and creating quality assurance facilities will encourage diversification of exports and FDI into higher value-added value chains or segments of value chains.
Streamline procedures and reduce the costs of establishing and expanding small- and medium-size enterprises (SMEs), which have considerable potential to create jobs. Such policies would include reducing the cost of doing business for local firms, increasing firm contributions to worker skills development, increasing access to financing through grant programs and fiscal incentives, and providing support to firms to hire more workers.
Help household enterprises enhance their productivity and create better jobs. Household enterprises account for one out of every five jobs in Cambodia and this will grow with increased urbanization. Information technology, for example, can help household enterprises improve their basic business practices and access broader markets.
Support the development of links between exporting FDI firms and domestic input-supplying firms, by, for example, providing incentives to foreign firms to source their inputs from local SMEs, creating a directory of local suppliers with the capacity to partner with foreign firms, and establishing local supplier development programs.
Build a skills development system that will attract higher-value FDI and increase productivity across the economy. Cambodia's workforce is getting by with only 6.3 years of education on average. Policymakers should focus on reforming today's education system to help the tomorrow's workers acquire the broad range of skills needed to work in a knowledge-intensive economy andengage enterprises in the design, financing, and support of a technical and vocational training system to serve today's workers.
Promote efficient labor mobility and job matching by opening formal international migration channels and supporting programs that encourage circular migration, and by disseminating information about job opportunities inside and outside of the country to students, jobseekers, education and training institutes, and employers so that skills development choices are aligned with the changing labor market demand.
Regain macroeconomic independence and exchange-rate flexibility. US dollar fluctuations have a significant impact on Cambodia's trade and commodities sectors, which are responsible for most of the country's jobs. As Cambodia begins to export to a broader range of countries, macroeconomic and fiscal stability will help shield existing jobs from factors related to the US dollar.
"The success of Cambodia's job strategy will depend on the participation and cooperation of stakeholders across the economy, not only policy makers and government leaders, but also entrepreneurs, investors, development partners, and, of course, workers themselves," said Wendy Cunningham, Lead Economist and a lead author of the report.
Emerging and Developing Economies Less Prepared Now for a Deeper Downturn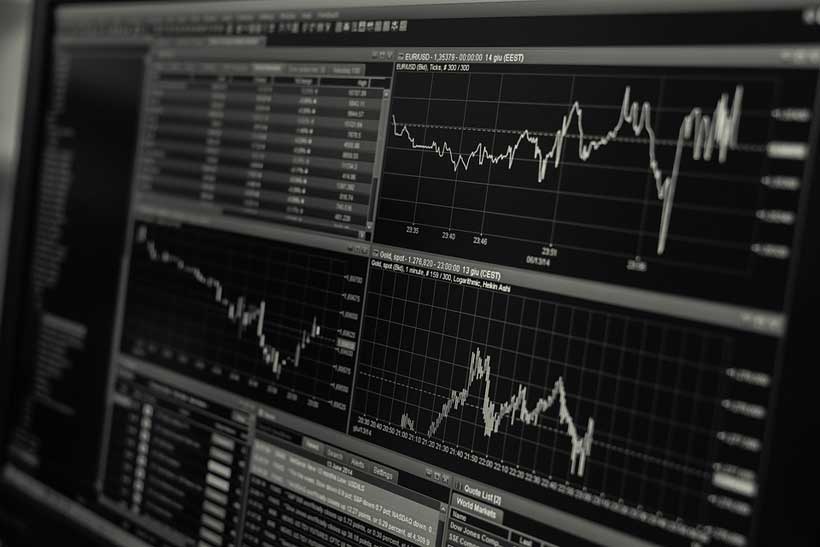 Emerging and developing economies are less well positioned today to withstand a deeper global downturn, should it occur, than they were before the 2009 global recession, although they now have more resilient policy frameworks to respond, a new World Bank Group study of the global recession and its aftermath finds.
With multiple risks to global growth clouding the outlook, there is concern whether emerging and developing economies can effectively respond to a deeper economic slowdown as they were able to do during the 2009 global recession. The new study by the World Bank Group, A Decade after the Global Recession, compares emerging market and developing economies' preparedness then and now, and finds reason both for concern and for optimism.
"The big lesson of the past decade is clear, you need to be prepared for the unexpected," said World Bank Group Vice President for Equitable Growth, Finance and Institutions, Ceyla Pazarbasioglu. "Developing countries need to urgently boost resilience and growth, by building human and physical capital, streamlining business regulations, and strengthening institutions."
Since the 2009 global recession, emerging and developing economies have become more vulnerable to external shocks in an environment of mounting debt and weakening long-term growth prospects, the study finds.
However, at the same time, many emerging market and developing economies now have stronger policy frameworks, such as fiscal rules and inflation targeting monetary policy regimes, than during earlier financial crises and global recessions. Meanwhile, international financial sector regulation has strengthened.
"Policy frameworks in many emerging and developing economies have become more resilient, for example through inflation targeting regimes and fiscal rules," said World Bank Prospects Group Director Ayhan Kose. "However, in light of downside risks and elevated vulnerabilities, policymakers should prepare their economies to mitigate the impact of adverse shocks and ensure that policy space is available to act when such shocks occur, as they inevitably will."
The World Bank Group's response to the global recession was unprecedent in both financing volume and country coverage, and prioritized the areas of finance, infrastructure, fiscal management, and social protection. The Bank introduced new crisis response facilities to improve its assistance to developing economies and improved its monitoring of global macroeconomic developments to more effectively flag risks.