The Not-So-Missing Case of Indian Innovation and Entrepreneurship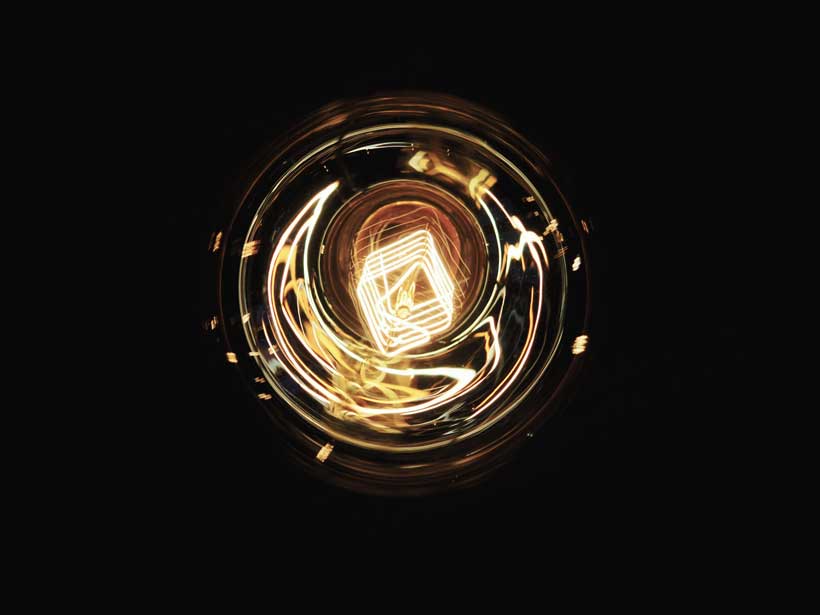 Hitendra Singh and Gauri Noolkar-Oak*
Recently, an article published in Modern Diplomacy caught our attention. The author has cited Mr. Wozniak, co-founder of Apple, and found his famous statement on Indians lacking enterprise and innovation to be 'music to his ears'. He has then gone on to paint Indians in broad strokes – ironic, for it is something he has accused Indians of doing – and labelled them as a nation lacking entrepreneurial and innovative spirit. While his reasoning certainly has an element of truth and an instant appeal, our response looks to add nuances to his argument and provide a more realistic and complete picture of enterprise and innovation in India.
To begin with, the terms 'entrepreneurship' and 'innovation' cannot be used interchangeably; not all entrepreneurs are innovators, and vice versa. There are more than 50 million medium and small businesses operating in India which contribute 37% of India's GDP and employ around 117 million people. These numbers sufficiently prove that entrepreneurship is alive and kicking in the Indian society; Indians are running businesses not only in India but are leading and successful entrepreneurs in many countries of Asia, Africa and rest of the world. Hence, an argument that Indians lack entrepreneurship does not hold much strength.
In the case of innovation and creativity, a different story is emerging. It is slow but is happening and it is solving some of the largest social and developmental challenges in India – from grassroots, to research labs, to top-tier institutions such as ISRO and various DRDO labs. At a global level, India has not only moved up six places in its GII ranking in 2017, but is also ranked second in innovation quality. India has also won international acclaim for its innovative and cost-effective technology; such as its first mission to Mars in 2014, the Mangalyaan, was successful in the first attempt, made entirely with domestic technology, and cost less than the Hollywood movies 'Gravity' and 'The Martian'. It is surprising that the author spots lack of innovation in a household broom but does not see innovation in a nation that sends a successful Mars mission on a budget that is less than that of a Hollywood movie about Mars.
At the national level, grassroots innovation and entrepreneurship are gaining more and more institutional recognition; the National Innovation Foundation (NIF) and the annual Festival of Innovation at the Rashtrapati Bhavan are perhaps the only high-level government initiatives supporting and celebrating innovation in the world. Additionally, many universities and educational institutes across the country host innovation competitions, festivals and incubators.
Several remarkable individuals are nurturing India's growing innovative and entrepreneurial spirit.Prof. Anil K. Gupta founded SRISTI (Society for Research and Initiatives for Sustainable Technologies and Institutions) in 1993 and the Honey Bee Network in 1997 to connect innovators from all sections of the society to entrepreneurs, lawyers and investors. For more than 12 years, he has walked around 6000 kilometres across the country, discovering extraordinary grassroots innovations on the way. Dr. Raghunath Mashelkar, an eminent chemical scientist, has led multiple scientific and technological innovations in the country, earlier as the Director-General of Council of Scientific and Industrial Research, and now as the President of the National Innovation Foundation.
And then, there are thousands of common men and women, hailing from various walks of life, innovating continuously and creatively to solve pressing everyday problems in the Indian society. There are the famous Arunachalam Muruganantham, who invented a cost-effective way of manufacturing sanitary napkins, and Mansukhbhai Prajapati, who invented a clay refrigerator which runs without electricity. Then there are Mallesham from Andhra Pradesh, who sped up the process of weaving Kochampalli sarees and reduced the physical pains of the weavers, and Shri Sundaram from Rajasthan, who found a way to grow a whole tree in a dry region with just a litre of water. Raghav Gowda from Karnataka designed a cost-effective and painless machine to milk cows, while Mathew K Mathews from Kerala designed a solar mosquito destroyer. Dr. Pawan Mehrotra of Haryana has developed a cost-effective version of breast prosthesis for breast cancer survivors while Harsh Songra of Madhya Pradesh has developed a mobile app to detect developmental disorders among children.
Three women from Manipur, OinamIbetombi Devi, SarangthenDasumati Devi and Nameirakpam Sanahambi Devi invented an herbal medicine that is proven to promote poultry health. Priyanka Sharma from Punjab developed a low-cost biochip to detect environmental pollutants, while Dr. Seema Prakash from Karnataka revolutionised eco-agriculture by inventing a cost-effective plant cloning technique. AshniBiyani, the daughter of Future Group CEO Kishore Biyani, leads the Khoj Lab, which collaborates with the NIF to help commercialise grassroots innovations and ideas.
These and thousands of such examples present a very encouraging picture of the creativity and innovation of Indians. The innovation that the author admires are rooted in a context. Apple and Google (or Lyft or Uber or Spotify) could be created because there was an end consumer who was looking to pay for their products. There are many India innovator-entrepreneurs, such as those mentioned above, who have created products for a necessarily less glamorous but useful India context. Products like brooms and packaged food add convenience to the time-stretched urban and middle and upper middle classes; with a large unskilled and semiskilled workforce competing vigorously for such jobs, does the Indian society have an incentive to invest in innovating them?
Having said that, it is true that upsurge of innovation in India is relatively recent, i.e. about two to three decades old. It is also true that the Indian society has been experiencing socio-economic affluence on such a broad scale only for the past three decades, since the market reforms of 1991. It has been 70 years since Indians have gained sovereignty and control over their resources. The top five innovative countries according to the GII – Switzerland, Sweden, Netherlands, USA and UK – have been sovereign states for about at least two and a half centuries. It would perhaps then be more accurate to compare India's current innovation scenario with, for instance, the USA's innovation scenario in the mid-19th century.
Further, given the economic and resource drain faced by the Indian society over centuries, Indian innovation was geared more towards surviving rather than thriving. This explains the 'group mentality' strongly rooted in mainstream Indian society; staying and cooperating in a group increased one's capacity to cope with and survive through all kinds of adversity. Individualistic aspirations, beliefs and actions were then a price to be paid for the security blanket it offered. And yet, once relative stability and affluence began to set in, the innovative and creative instincts of Indians lost no time in bursting forth.
Long story short, both innovation and entrepreneurship are thriving in India. They might not be as "macro" or glamourous as Apple or Uber, but they are solving fundamental problems for the Indian masses. Undoubtedly, there is a lot of room for improvement and growth – India has a long way to go to be recognised as a global leader in innovation and entrepreneurship. However, the scenario is not by any means bleak, as these many examples point out. The trajectory of enterprises and innovation in India is only upward. The future is promising.
* Gauri Noolkar-Oak is Policy Research Analyst at Pune International Centre, a liberal think tank based in Pune, India.
Views expressed by the authors are personal and do not reflect those of the organisation.
A Brief History of British Imperialism in India
The British Empire
The British Empire or Kingdom was an imperial entity that changed the global order in every way imaginable. The Kingdom of Great Britain was conceived in 1707 when Scotland and Wales joined England under the sovereignty of the Crown. Having ruled for three centuries, its imperialist tendencies had started to show quite early in the 17th century when Britain lay claim to its very first colony in Jamestown, Virginia. Imperial tendencies refer to the aggressive and expansionist ideology that had been donned by the Empire. British imperialism refers to the attempts and following successes of Britain in expanding its power territorially. It did this by infiltrating various regions of the world and forming colonies; though the colonies were self-managed for the most part, they were answerable to the monarchy and were exploited thoroughly without any compensation. Their foreign policy was to self-portray as traders and travelers and then obtain regional control over time. It was a global phenomenon, and it was majorly aided by England's foray into maritime expansion. Shipping routes were new and undiscovered which led to new lands ripe for exploration and exploitation. There was also a certain rush within the Empire to expand due to the competitive nature of the international system at that time. It was a challenging race for control between England, Spain, France, and Holland.
The colonized regions of the world include North America, Australia, West Indies, New Zealand, Asia (Pakistan, India, Bangladesh, Sri Lanka, Hong Kong), Africa (Ghana, Nigeria, Kenya), and more. Around sixty-five current nation-states gained independence from the Empire. However, Britain left behind deep scars within the system that are detrimental to progress to this day.
Geopolitical
The British monarchy played a dominant role in one of the world's greatest tragedies – The Transatlantic Slave Trade which lasted from about the 16th century to the 19th century. It altered the geopolitical dimensions of the world through massive population displacements. Even though later on it called for the Abolition (1833) and Emancipation of slavery and slaves – it had been a decisive enough move to alter world history.
Economic
The formation of colonies was for both political and economic power. They were sources of power with a combined manpower of over 450 million people. The colonies presented as pure profit as the natives and slates weren't given adequate fiscal compensation. Working for pennies on the dollar, the indigenous populations were forced to work in less than favorable working conditions for long taxing hours. The major trade from colonies consisted of sugar, spices, silk, cotton, salt, silver, gold, ivory, tobacco, tea, and more. Many of these such as mining metals and extracting sugar are incredibly labor-intensive works.
The empire used various tactics to carve out strongholds in their regions of choice. The establishment of trading companies – Hudson Bay Company and East India Company, and Strait Settlements.
Socio-cultural
The Britishers have been responsible for most of the socio-cultural divide in the Subcontinent. Before their arrival in 1600s, the region was flourishing under the Mughal Rule with various castes and religions coexisting peacefully. Once the Empire came into control, they sowed seeds of discord amongst the masses along racial and religious lines. The promotion of white supremacy and the English language enveloped the people in a sense of inferiority that still rears its head to this day. The Muslim-Hindu divide became more pronounced after the War of Independence in 1857.
Indian Subcontinent
Formation of the East India Company
In the last months of the year 1600, a group of London-based traders asked for a royal charter – a document that essentially brings legal recognition to organizations and declarations and is granted by the monarch of the time, in order to expand their trade to the East Indies via new naval routes. They wanted to set up a new organization called The East India Company in the Indian subcontinent due to its massive potential. The request was granted by Queen Elizabeth I and the merchants set out, headed by James Lancaster. Once they reached it, they had to first request permission to establish their company. Sir Thomas Roe was sent forward to conduct negotiations with Mughal Emperor Jahangir who was eventually won over by the British charm. Finally, the company set up shop in Surat in the first decade of the 17th century.
Entrance into Politics
The initial interest of the Britishers was indeed purely economic and the company was working independently of the Kingdom. However, soon it became a full-blown empire of sorts with its own armed forces and land. They became responsible for almost half the goods being exported out of India. Their trade included spices, silk, cotton, dye, ammunition, glass, clay-made goods, opium, and tea. Their control over the remaining pillars of the state – Military and Politics, was initiated by General Robert Clive. Clive was a member of the EIC who joined the company army and led it to victory against Siraj-ud-Daulah – The Nawab of Bengal, in the Battle of Plassey in 1757. As he replaced the Nawab as the new governor of Bengal, it marked the start of British incursion into Indian politics. As another century passed and as India became more valuable to England, the Crown took over ruling in 1857 after the War of Independence, eventually dissolving East India Company in 1874.
British Raj
The British rule, as known in India – British Raj, was significantly more parasitic than the East India Company was with its ventures. It managed to destroy systems that had been thriving for centuries.
Disregarding Traditional Ways
British economy brought with it a complete disregard for cultural sentimentality and practices. They were in a global race for capital and territory, something which was not compatible with the traditional practices of the Indian people. They were made to abandon their ancestral teachings and ways of craftsmanship to fall in line with the mechanized ways of the British economy. Cheaper machine-made products replaced handmade goods. Those who could not work for hours in factories or toil away on the fields were suddenly out of jobs. There was a massive decline in employment in the vulnerable sectors of society – women, the elderly, and disabled communities.
Economic Policies
Forced labor and poor pay weren't the only means through which British imperialism was ripping Indian society into shreds. There was a hefty price to pay because of their economic policies introduced in 1813, the repercussions of which can still be felt in modern times. The infamous policy of 'One Way Free Trade' which was introduced in 1813 set forth a precedent for British trade. According to it, British exports into India were not taxed, nor were they met with any tariffs, while Indian exports were taxed heavily. India was drained. It meant that Britain was working with a pure profit off of Indian resources and labor while actively suppressing any nationalized economy of the subcontinent.
Class Divide
England was front and center in creating and cementing a class divide within India. White supremacy was prevalent and with it came a heavy dose of linguistic racism. English was the primary mode of trade and communication in the upper echelons. The English Education Act was passed in 1835 which got funds reallocated for restructuring educational institutions for the sole purpose of making English the language of instruction and discussion.
Famines
Once World War II was initiated in 1939, Britain was up against Axis Powers – Germany, Italy, and Japan. Although it had the support of other Allied powers, still the cost was too high for Britain to bear due to its resources being spread out amongst the colonies all over the world. It directed the cash flows to the war efforts leading to massive famines in India. Overall, during its imperial rule, the Crown contributed to no less than 12 famines in India spanning from the years 1769-1944. The most atrocious one was The Bengal Famine. Lasting for little over a year, this famine set India back decades as it slaughtered millions and led to an internal economic collapse as well, sending many tumbling below the poverty line. The money that could have preserved the masses was instead used to fund arms and ammunition.
The Disintegration of Hindu-Muslim Relations
The British and their colonial legacy are responsible for the religious disharmony that is seen in modern-day India. The Britishers borrowed the divide-and-rule philosophy from Julius Caesar and used it to segregate the communities of India. The Sepoy Mutiny saw a religious fracture in the social fabric of the subcontinent which isolated both Hindus and Muslims – a previously co-habiting community into separate metaphorical corners. It eventually led to the Muslims forming an in-group mentality due to the common suffering. This 'Us vs Them' approach led to the 1947 partition and is still visible in modern-day India keeping the socio-religious conflict alive.
Conclusion
Much of the western world and most of Britain especially is built upon the backs of colonial labor. Their infrastructure, factories, and entire social standing are built because of the free and forced labor of the former colonies. Excess taxation and plunder are the only reasons why Britain survived the industrialization of the world and managed to maintain its position at the top.
Hindutva has overshadowed Indian Republic Ideology
India observes Republic Day on January 26 each year to honor the 1950 Constitution of India, which succeeded the Government of India Act (1935) as the country's governing law. Following decolonization, India's new constitution was secular, emphasizing a reasonable separation of religion and state matters rather than strict demarcation as in many Western democracies. However, the political victory of the Hindu nationalist Bharatiya Janata Party in the late 1990s and past six years of Moodi's victory, deduced an obvious Hindu interpretation of democracy that differs from the existential western form of democracy. Religious content has increased in India's electoral environment (BJP). The post-colonial era has conveyed an alternative nationalism, one that is founded not on secular ideas but rather on the idea that Hindu culture and Indian culture are inseparable. Moodi is ready to transform India into a contemporary Hindu version of controlled democracy through his widespread advocacy of Hindutva ideology.
The secularism of the Indian Republic has always been opposed by the Hindutva movement. A significant portion of Muslims were persuaded to remain in India instead of migrating to the newly founded Islamic state of Pakistan because, at the time, independent India proclaimed itself a secular state, offering freedom to all minority groups as well as citizens' fundamental rights. All those who supported secularism were perished tragically due to the brutality of the rising Hindu extremism. Even Mahatma Gandhi, the most influential Hindu leader, was assassinated by the RSS because of his secular vision. Since then, Hindutva has become the core of every right-wing political group in India, including the RSS, Shiv Sena, Hindu Mahasbha, and BJP, led by Narendra Modi.
Since many years, termite fascism—which rejects equality—has been encroaching on India in the form of Hindutva. Apparently, in present day India, the Hindu Rashtra is theoretically opposed to caste discrimination against political Hindus. Modi's ordinary beginning and ascension to authority offer conclusive proof of a free and fair modernity. However, in practice, Hindutva is ready to accept the daily coercions that characterize contemporary Indian society. Instead of assuring the due rights of minorities residing in India, the parliament validated the communal, majoritarian, and intolerable Citizenship Amendment Act (CAA) – 2019 (CAA) followed by Indian High Court's suspicious decision on the Babri Masjid. By fabricating a "Muslim threat" to support the BJP's anti-Muslim actions, Hindutva has exacerbated social divisions in India. Undoubtedly, right-wing Hindu nationalism threatens India's constitutional foundations by establishing a Hindu Rashtra. This includes the 2019 Citizenship (Amendment) Act, the removal of Kashmir's autonomous status, and the Kerala hijab ban. Fascism is reshaping itself in India. It has infiltrated Hindu nationalism, or Hindutva, and now seriously endangers Indian democracy.
Similarly, the inauguration of a Hindu temple in Ayudha on August 5, 2020 (the same day a year after Article 370 was revoked) in lieu of a Mughal-era mosque razed by a right-wing Hindu mob in 1992. This confirms that the BJP has re-energized Savarkar's plan of Hindutva as a political religion, although in a decidedly populist tone. Conservatism is now increasingly couched in current class semantics ("rich" and "poor") rather than ancient caste terminology. Some people are considered more equal than others. Muslims, Christians, Marxists, and anti-caste campaigners are the new targets of prejudice and rejection. Individuals under such categories would be deemed political Hindus if they accepted Hindutva. In the new Hindu government, the lines are porous, and everything is negotiable.
Here, the point of concern is whether secularism would continue to serve India's central philosophy. Perhaps it would be determined by a confluence of political factors, specifically the BJP's future electoral success and the tactics the opposition uses to challenge the ruling party. Hindu nationalism is stripping India of one of its greatest strengths at a time when nations all over the world are struggling to deal with religious diversity. Therefore, it may not be incorrect to say that Hindu nationalism has an unquestionable sphere of influence over Indian politics and society, despite its evidently xenophobic emergence under the BJP. In fact, the revival of caste identities, which frequently threaten religious identities, is indirectly detrimental to secularism. The BJP has consistently attempted to adopt discriminatory policies to exploit caste-based individualities. In sum, India's commitment to secularist republic tradition is now in doubt given the political dominance of the BJP's trademark of Hindu nationalism.
Saudi-Chinese Friendship: Should India be Concerned?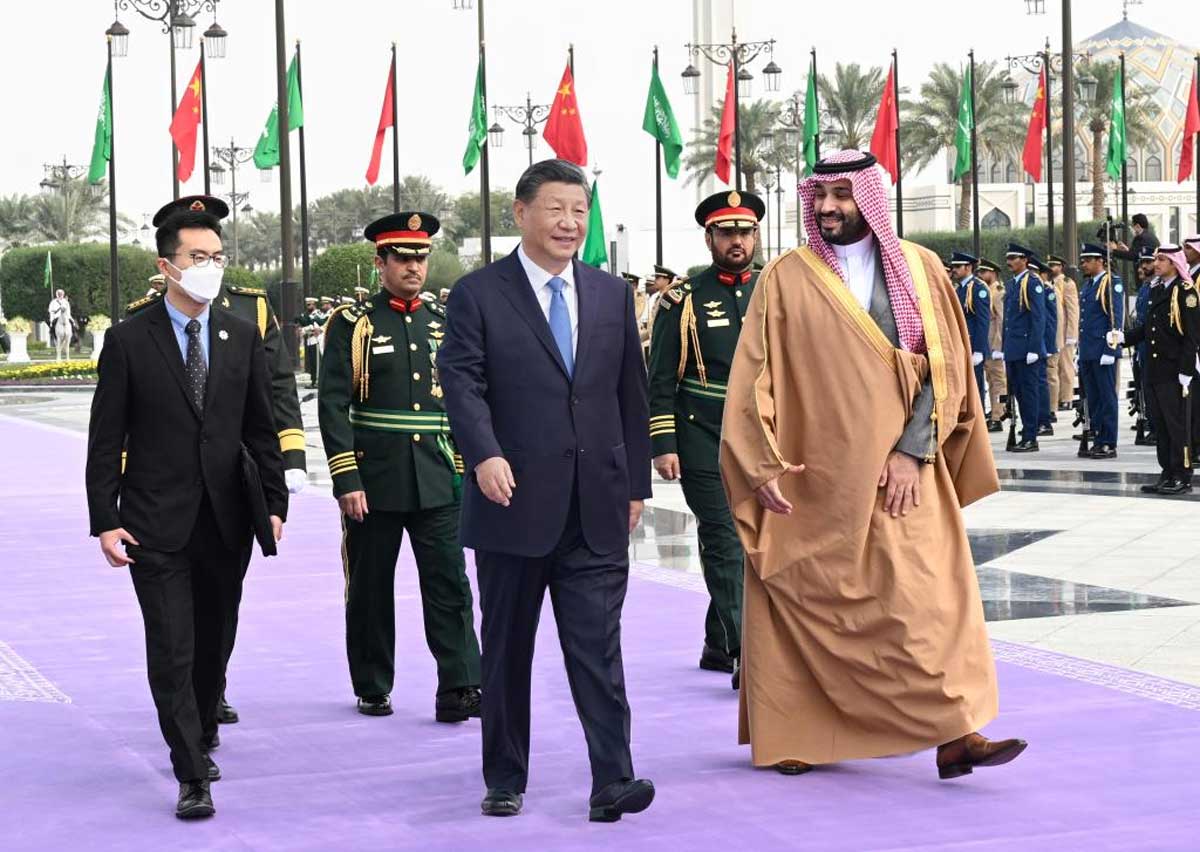 Saudi Arabia hosted the grand China-Arab summit in December last year and leaders of the two nations deliberated on future trade ties and regional security. The summit happened at a time when USA and Saudi ties are at an all time low. There lies massive uncertainty on global energy markets after the West forced a price cap on Russian oil and Washington is looking guardedly at China's rising influence in the Middle East.
In Oil trade, China is Saudi Arabia's largest trading partner, with bilateral trade more than $87 billion in 2021. Saudi Arabia is China's top oil supplier, making up 18% of China's total crude oil purchases. The two countries have deals in refineries, power and military & security.
Africa's natural resources have long been a Chinese favourite. Every year, China doles out billions in grants and loans to African governments as an inducement to secure raw material deals or to finance the infrastructure projects which are ultimately going to benefit its own companies.
What is India's position on the China- Arab summit that intends to boost development and cooperation among the two? India would be in a bit of a quandary one may assume as Arabs are their good friends, as they claim; while the Chinese are not. The trio of the China, Arabs and Pakistan (being used as a mere proxy), uniting is bound to be a slight source of worry for India. What is India's take on this friendship?
From a diplomatic perspective, if their friendship and goodwill is promoted, it's a good thing but one hopes that this does not undermine Indian interest, as any bilateral relation must not destabilize a third relation. In general when one talks of the Arab world, one thinks of its gargantuan energy power and energy crisis and its management is a global issue right now. With the Ukraine Russia war hanging around the energy crisis, it could be an 'Energy Security' thing they are trying to do bilaterally. If a big country like China enters the domain of energy, food etc it could turn out into a fairly big movement in the markets, in terms of prices and availability. India has to reckon by the fact that China is large and when you take out a large chunk of something that is available, that can create a pressure situation for others.
Also the union of China, Saudi Arabia and Pakistan may have certain repercussions on India, as China and India already have problems and those are huge problems, there's no denying that. Sachin Sawant, Senior leader of the Indian National Congress leader, the country's main opposition party states that they are already over-exerting their power on India. The Chinese are going on building roads, tunnels and bridges nonstop along the border. India needs to develop stronger guiding principles, when dealing with China and its global intentions are concerned. It is a huge point of worry for India.
India definitely cannot do or say much if two good friends decide to meet, but it does have its set of concerns. If China forges more business alliances with the Arabs in the energy and other sectors, India foresees instability in the markets which may be against its economic interest. It also is wary of the Chinese and Arabs getting together as this is a powerful alliance and its outcome may have a negative impact on Indian interest.
What could be the intentions of China to promote this friendship further and strengthen their relations with the Arabs. How does India look at this union of two economic superpowers? Every country wants to have good friends. They both have global ambitions and one goes about a decade back or lesser, they had invested heavily in Africa. They went there and tried to get hold of all the mines that were of strategic importance to them. They need nickel, gallium etc which are crucial for smart phone manufacturing. So, yes! They would be eyeing many such opportunities in their bilateral ventures.
China is known for its expansionism and they use their financial strength to arm-twist many countries, especially the economically weaker ones. "They are the Shylock kind of money lenders; they keep on lending money at exorbitant rates and then the poorer countries like Pakistan get into that vicious cycle where China takes hold of all their resources at very cheap rates. India is not at all bothered about their befriending the Arabs, because Chinese intentions are well known to the world," says a concerned Sawant.
India says it is well aware that the Chinese mean business when they talk of befriending the Arabs. Together the two may explore many more avenues of business which strengthen their respective economies. Would their friendship affect India's foreign policy in anyway? How affected or concerned is the Indian Government with this strategic partnership of China and the Arab nations?
Both Saudi Arabia and China are also part of G-20, and they must work in some areas of convergence that emerge from this global exercise. India closely follows whatever they are doing in terms of multilateral regional matters which impact the well being of all people, and also other matters that are taken up in G20, like climate change, green development and digital economy. India has sufficiently strong relations with the Arabs and its foreign policy will only be affected if China does something that is out of line of its interest.
Sawant reiterates that it is a matter of concern for India. The leader says that the alliance of China with the Arabs is definitely rooted in more trade and greater geo-political ambition. It can harm India. He says that China has this habit of deliberately targeting India's neighbours, antagonizing them like it has been doing with Nepal, Bangladesh and Sri Lanka, all in a bid to weaken India. It has been their strategy and India should be worried about that. "India needs to revamp its foreign policy in dealing with China. On one hand we ban their apps but then our imports from them are also growing multi-fold, this has to stop. Even on the Bhutan front India needs to be more proactive in protecting the interests of people in that region," argues Sawant.
If India looks at the China-Arab partnership through the prism of G20 then, it will jointly work on pressing global issues and is confident of a positive outcome. However, it would expect China to cooperate with it in its G20 endeavours. Does the Indian Government have any certain policy to enhance cooperation and influence in the Mid East Region? Yes, the Middle East is India's immediate neighbourhood. India has an authentic historical and cultural relationship with them which is now nicely developing into a stronger and closer economic partnership. Gulf Cooperation Council (GCC) is India's major economic partner; most of its energy comes from there. Also, it has huge Diasporas in the Arab countries who are emerging as investors in India's growth and infrastructural development.
"Any foreign policy is good until is serves the interest of the country. Just on the basis of how you are welcomed by foreign countries and how we welcome them cannot help determine foreign policy; this is a holistic issue. The Chinese President comes here and enjoys a resplendent welcome but that doesn't stop their army from attacking us. What exactly we do in the interest of the country will help shape up strong foreign policy with any country. The Arabs, though our good friends will obviously be happy with the trade agreements with China, but we must be wary that it does not harm us or our economy inadvertently," says Sawant.
In the end, India must be confident of its faith and friendship with the Middle East. Being a long time economic partner of theirs, they also benefit from the fact that Indians living in the Arab nations are a huge plus point for them. While there seems to be a bit of skepticism about the China- Arab ties, India should be confident that this will not come in the way of their strong relations with the other 7 GCC countries.