The evolution of the concept of diplomacy
Transformation in diplomacy, like the transformation of other international scenes of international relations, has not stopped at a specific point, and whenever the global structure of transformed diplomacy has changed. Throughout history, various forms of diplomacy have been observed between countries and governments. This development is due to the activity of various factors, and as long as the factors of transformation remain, the process of transformation remains. The new age in international relations has been marked by significant developments in diplomacy. In explaining the dimensions of this evolution, we use the term "modern diplomacy" against classical diplomacy. This paper tries to highlight the historical milestones of this evolution and its components.
The increasing role of global awareness, the diminished governance of states, the growth of information and communication technology, and the growth of non-state actors are among the main factors contributing to the development of diplomacy. Diplomacy involves managing relations between governments and government relations with other Actors. With the changes in the international system, the focus and content of diplomacy have also changed and, as in the past, they are not focused on top policy. In the traditional understanding of realism of international relations, the actions of governments are influenced by tangible factors of power and the content of diplomacy is also a matter of war and peace. In the new environment, new issues such as illegal immigration, human rights, terrorism, organized crime, drug trafficking, environmental risks, proliferation of arms, transnational trade, financial, economic, non-proliferation, human rights and aid issues Humanitarian, AIDS, population pressure, the prevention of indigenous and ethnic conflicts, and other crises and challenges beyond the international community that traditional diplomacy alone cannot cope with through the methods available. In other words, diplomacy in the information age includes wider areas of economic, social, cultural, environmental, scientific, legal and traditional political and military factors, and the issues of the underlying policy are more important in the agenda of diplomacy.
The five main tasks that the diplomatic apparatus does is to collect information and data, political advice, representation, negotiation, and consular services in a new international environment. New functions have also been developed: helping to enforce international regulations, representing the interests of various state and private actors, facilitating the establishment of relations between national and transnational entities, coordinating the activities of various actors in the interests of national interests, the importance of the policy of convincing and image More flexibility in foreign policy issues, crisis management in the new international environment, the development of transnational flows and the increasing role of non-state actors. Many of these tasks are withdrawn from the monopoly of the diplomatic apparatus and are carried out by new actors, while governments are still the most important actors in international politics. But at the same time, they have to divide their duties and responsibilities with diverse, broad-based, state-owned, non-state actors, transnational, and sub-national actors in different fields.
Changing the content of diplomacy, its implementation and guidance has also changed. In this new international environment, the existence of complex diplomatic relations between actors with various interests and boundaries is unclear. This undermines the role of governments in monopoly conduct and enforcement Issues and issues of foreign policy. Prior to the departure of information technology, ambassadors and diplomatic representatives had more relative credibility and independence to conduct diplomatic affairs, such as negotiating and representing duties. In traditional diplomacy, the true role of diplomats was, depending on their personal capacity, the power of the government and the powers given to them by the governments. Diplomats were aristocrats from the upper classes of the community. Bilateral relations were important to them. The protocol and procedures were of great importance.
However, as a result of the development of these technologies, the duties and responsibilities of diplomats have been subject to fundamental changes, and the facilitation of extensive and direct contact with governmental and non-governmental entities across national borders has been facilitated. If the main duties of diplomats prior to this change, the delivery of the message Leaders of countries, attending various ceremonies and formalities, sending information and negotiating, and sometimes making decisions when needed, have now changed these tasks for the sake of high-tech messaging. From the aspect of ceremonial ceremonies and diplomatic events, the concepts of these traditions have changed. In terms of sending information, the role of diplomats has lost much of its importance and also because of the natural circumstances of diplomats, diplomats consider that instead of persuading one or more people should be held accountable to public opinion and diplomatic talks It has been outsourced to a multilateral shape. In the current era, governments usually prefer diplomacy by politicians rather than diplomats. Between the heads of high-level media, private and informal relationships have been created, and the private diplomacy of heads of state and meetings, meetings, negotiations and treaties has increased. However, despite all the changes made in the implementation and guidance of diplomacy, the role of diplomats and their diplomatic expertise cannot be denied.
With the telecommunication revolution, the increase in information and the exchange of information between different countries, on the one hand, the world has become smaller and convergence has increased among countries, and on the other hand the international system has become more complex. These transformations have portrayed the role of diplomats in such a way that the existence of communications devices such as radio and television, and diplomats with more delicate tasks. On the other hand, increasing communication has had a great impact on one of the other responsibilities of diplomats, namely the gathering of information, since the spread of a variety of communication tools has made it possible to more accurately aggregate information. The Internet also created virtual communities to engage people in foreign countries that are not limited to geographical boundaries. The rapid transfer of information from mass media and new communication technologies such as satellite and Internet has ultimately led to a change in public opinion and Directions to it are intended to take advantage of new tools.
The use of new technologies in diplomacy plays an important role in facilitating and expediting negotiations, exchanging and accessing information, expediting exchanges, influencing public opinion and increasing global relations, and making the diplomatic apparatus of the countries more efficient. In the past, traditional national security tools, such as diplomacy, have addressed the physical effects of national power, such as military power and economic power, but these are not suited to new challenges and new international environments. As a result, soft power, public diplomacy, thematic, specialized diplomacy are the main elements of new diplomacy that must be met with countless actors with different interests.
Most new tools for dealing with the new challenges come from information, awareness, and out-of-state control of the state and associated with modern communication technologies. The ability of diplomacy to face new challenges and threats requires structural reforms in the use of modern tools and techniques. Today, diplomacy requires communicating with the public media, which requires special attention. "Advertising" and "public opinion" are two of the most influential factors in diplomacy. There is now a close relationship between diplomacy and the press and mass media. The broad range of people's access to information through satellite and computer networks has flooded the socio-political environment and brought dynamism and transparency into the political literature of the twenty-first century.
Relevance of green politics in the contemporary world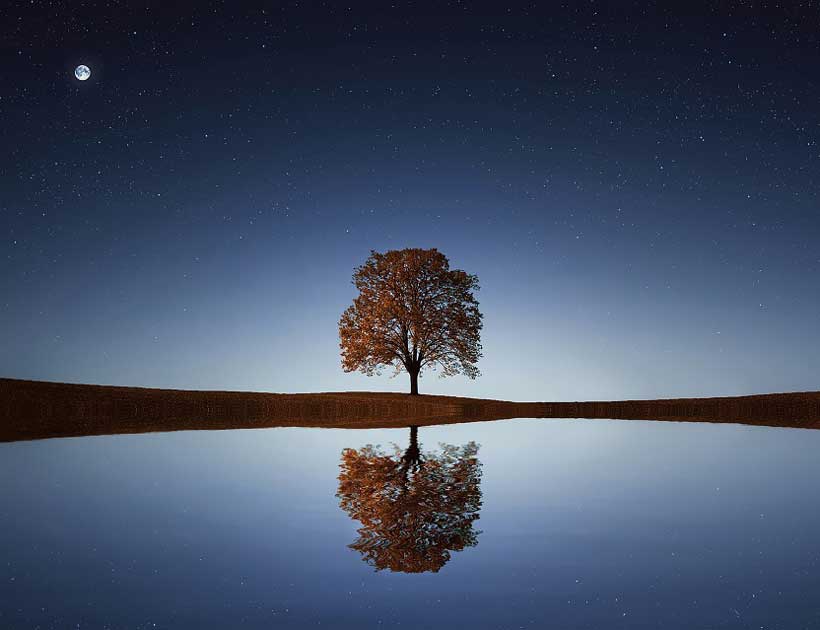 Green theory is a critical theory in International relations which is gaining its relevance very much in recent times as the world couldn't help itself in fostering climate change and in controlling global warming.
Green theory came into existence in the time of the late 20th century world where there was an increased need for addressing environmental issues. During the 1970s, environmentalism became a dominant concern in the society where people started to argue on the solutions to fight pollution. The USA introduced NEPA (the National Environmental Policy Act) and Clean Air Act which was one of the huge movements that brought awareness to include environmental problems as a major concern in the society. Before that, environmentalism and pollution control was overlooked by the majority of countries. Since then, there has always been a wide scope for green theory in this industrialized modern world; as pollution is increasing, the responsibility for controlling it is also increasing.
When ideologies such as liberalism and realism failed to save the environmental aspect of society, there came a need for a different way of thinking which led to the emergence of Green theory. Green theory discussed the green aspect in political, economic and social life.
Concepts of Green Theory
Green theory, green politics, green economy and green security are very similar concepts which are also intermingled in general. This Greens ideology doesn't only focus on saving the environment but also aims in achieving ecological sustainability in three main areas: Environmentalism, social liberalism and democracy. The aspects of the political world are analyzed through a green perspective.
Green theory in international relations is known as green political theory – an ecological political theory that doesn't come under environmentalism. The concept of Green political theory is often misunderstood with environmentalism. Green political thinkers are called Greens and environmentalism thinkers are called environmentalists. In a common view, one can find that environmentalism is often science based and green politics is the social perspective.
Green theory in IR focuses on climate justice, global justice, modern development and security. As the world faces many transnational environmental – related problems, there came a compulsive requirement for Green Theory in international relations
Understanding Green Political theory
The main difference between environmentalism and green political theory is that :-
Environmentalism focuses on issues such as acid rain, global warming, need for growing trees and on saving the environment within the man-made structure which is Anthropocentrism – human-centered perspective of the world. Whereas green political theory focuses on the same but in a social aspect between human and nature, arguing that the man-made structure itself is responsible for the destruction and considers human as a part of nature, which is ecocentrism – nature centered perspective of the world.
Environmentalists believe that humans should bring change in the world by taking certain measures to reduce pollution. Hence they depend on governments, institutions and international organizations, trying to bring stability within the existing structure of the world where they rely on the concept of sustainable development.
On the contrary, Greens believe that the world has already reached the limits of development and sustainable development will only make the condition worse, as there is no more possibility for it. Greens do not depend on humans to bring a change, instead argue that the whole structure which is responsible for this condition should be changed.
Thus Green political theory critically examines and attacks the current world structures that are responsible for the situation and suggests that the idea of sustainable development even makes it worse when there is an immediate need for a complete shift.
Understanding the reality through green theory
The nations are self-centered and while they thrive for meeting their self-interests, balance of power, and security, global change is not a possibility. Combined contributions and effective steps are not possible when countries seek only mutual benefits and struggle with insecurities. No nation can trust and rely on any nation. It can be seen that Industrialization is the core element that connects the structures which are responsible for global warming and pollution.
Considering the factors that environmentalists depend on:
The International organizations are not a sovereign entity. They are heavily funded by super powers and hence considered an agent or actor of those super powers, as they cannot voice against the countries which provide them to operate. So, the reality is that the powerful nations provide and help the developing nations in cutting their green gas emissions, reducing pollution, poverty, etc while the developed nations' polluting index itself is much worse compared to other countries. In 2019, Agenda 2030 plan set by the UN in 2015 to achieve various sustainable goals by 2030 was declared impossible in a report published in the UNSG.
The United States uses oil and natural gasses more than any other countries which emits over fifteen tons of greenhouse gasses per person every year. The US was the largest polluter of the atmosphere till the emergence of China as a superpower. Now China is the largest greenhouse gas emitter which emits twice as much as the US!. China alone is responsible for around 31% of the world's emissions. The other top countries which rank next to China and the USA are India, Russia, and Japan , which are responsible for 60% of the total global pollution. Instead of taking immediate steps to stop polluting the environment, these developed nations focus more on other interests and issues.
Thirdly, the Capitalist structure of the world as accused of being heavily selfish by the Marxists is a huge responsible factor standing as a constraint for an effective change. In this capitalist society, bringing a change, for example; cutting out potential harmful substances such as the plastics; stopping production and consuming of unnecessary products, switching to alternatives from fossil fuel based transportations (Transportation sectors are the largest contributors to global warming followed by other manufacturing industries) would affect the manufacturing company of the product which would also directly affect the economy of the countries. Even if there's a possibility of banning those polluting products posing no nexus in the economy of the country, those industries or the MNCs will easily influence not only the government but also the people of the country to maintain its richness.
Conclusion
Thus under this system, where development is still considered a possibility without destruction, no organization or individual can bring an actual change by following the goals set in global conferences (such as COP27, UNCC) in achieving net zero emissions or by using alternative energies for fossil fuels, etc. The first question itself is "Without changing the platform which runs on fossil fuel and without constructing a new platform for alternatives, how can any change be brought?". The whole structure of the world must be changed to attain the goals of the future.
The feasibility and constraints in rapidly changing the system are the challenges posed on the green political thinkers. Meeting these challenges by innovative solutions and the growing need for a change in the world to safeguard our future is of great interest in today's world. And as the countries keep on postponing and failing to achieve their sustainable goals set under this current system, green politics becomes very much relevant in the contemporary world.
Green theory in International relations provides unique ideas such as decentralization to bring real change, as state-centered hopes are not promising; consciousness on the limits of modern development; ecological modernization as an alternative to sustainable development; green security, green economy, etc which are evolving but always critical in nature. Green political theory is crucial for questioning the countries and the organizations to bring real solutions and changes.
Russia Has Lost Soft Power War with Ukraine – Global Soft Power Index 2023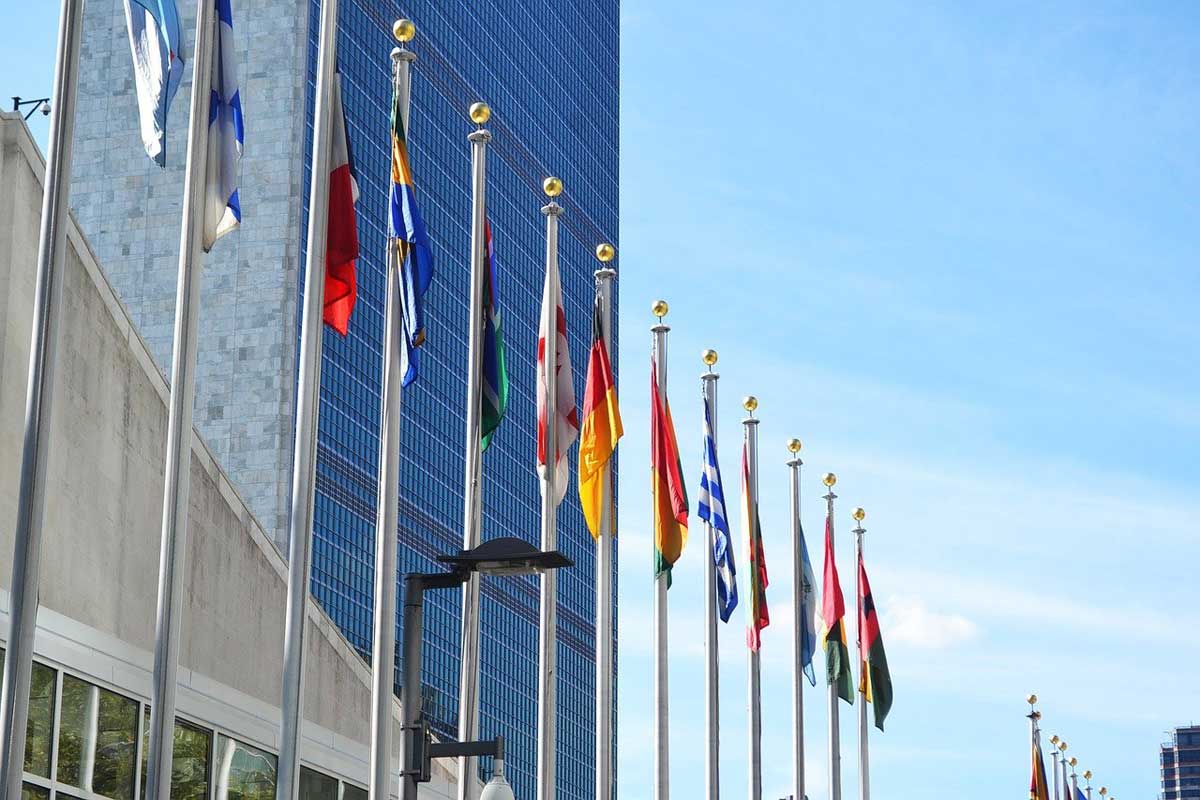 Russia is the world's only nation brand to lose soft power over the past year, while Ukraine has seen the strongest soft power improvement, according to the Global Soft Power Index 2023 released today. The Global Soft Power Index is a research study conducted annually by brand evaluation consultancy Brand Finance on a representative sample of 100,000+ respondents in 100+ markets worldwide, measuring perceptions of 121 nation brands.
While Russia's Familiarity and Influence have gone up because of the impact that its decision to go to war has had on lives the world over, the nation's Reputation has been severely damaged. Russia's Reputation ranking in the study, one of the main determinants of soft power, has fallen from 23rd to an abysmal 105th resulting in a soft power score erosion of -1.3 points and causing it to drop out of the Index's overall top 10 ranking, down to 13th.
Alongside the three key performance indicators of Familiarity, Reputation, and Influence, the Global Soft Power Index also measures perceptions of nation brands across 35 attributes grouped under 8 Soft Power Pillars. Russia has lost ground relative to others in the Index on all 35 attributes apart from "affairs I follow closely". It now ranks 119th for the People & Values pillar and for the "good relations with other countries" attribute in International Relations. In addition, global sanctions have caused the nation's perceptions as "easy to do business in and with" to fall by 61 places and having "future growth potential" by 74 places.
David Haigh, Chairman & CEO of Brand Finance, commented:"While nations have turned to soft power to restore trade and tourism after a devastating health crisis, the world order has been disrupted by the hard power of the Russian invasion of Ukraine. An event that would be hard to believe were it not for the intensity of the images we have been seeing for months and the consequences the conflict is having on politics and the economy alike."
At the same time, Ukraine gains +10.1 points (more than any other nation) driven by a steep increase in Familiarity and Influence, and jumps 14 ranks up to 37th from 51st the previous year. Ukraine now ranks 3rd in the world for "affairs I follow closely" and sees significant gains across attributes accentuated in official communications and media reports, such as "respects law and human rights" (up 69 to 29th), "tolerant and inclusive" (up 63 to 44th), and "leader in technology and innovation" (up 26 to 50th). The popularity of Ukraine's President Volodymyr Zelenskyy, his ministers, and advisors, results in the nation going up 36 ranks to 12th on "internationally admired leaders".
Nevertheless, many other attributes are affected negatively, from the obvious "safe and secure" (down 60 to 118th) or "great place to visit" (down 38 to 118th), to perceptions of Ukraine's culture and people as the focus shifts to their suffering.
USA unrivalled as the soft power superpower
Under President Joe Biden, the United States reclaimed its top spot in the ranking in last year's Index and has further increased the lead over other nation brands this year. The USA's overall score is up +4.1 points to an all-time high of 74.8. With the strengthening of the dollar and widely publicised large-scale investment projects by the federal government, perceptions of the US economy are on the up, resulting in America claiming the top spot for Business & Trade from China. The US also benefits from the introduction of a new "invests in space exploration" attribute in the Education & Science pillar, where it ranks 1st in the world. In fact, the US ranks 1st in twelve and among the top 3 in four more categories, bagging 16 soft power medals – more than any other nation brand in the Index.
The US records stable scores across most categories. However, mounting problems with shootings, gun crime, and police violence continue to erode perceptions of the country as "safe and secure" (down from 21st in 2020 to 62nd this year) and of its people as "friendly" (down from 5th in 2020 to 103rd this year).
The end of the Second Elizabethan Era
In the United Kingdom, 2022 will be remembered as the end of an era. The passing of Queen Elizabeth II at the age of 96, after 70 years on the throne, shook the nation. At the same time, intense media coverage of the period of mourning and the monarch's spectacular funeral attended by the world's leaders reminded the global public of Britain's greatest soft power assets. The UK has defended its 2nd position in the Index this year, with an increase of +2.4 points to 65.8, recording increases across a number of attributes, from "good relations with other countries" (up 7 ranks) to "appealing lifestyle" (up 5 ranks).
Last year will also go down in British history for its three prime ministers. After the fall of Boris Johnson's government, Liz Truss shot to power as quickly as she lost it to Rishi Sunak, becoming the country's shortest-serving prime minister ever. While the nation's overall Reputation has not been dented, perceptions of the UK as "politically stable and well-governed" declined relative to others (down 10 ranks).
Germany post-Merkel holds its own
Many worried about Germany losing its international standing after the departure of Angela Merkel. A year later, the nation has largely held its own, retaining 3rd position in the Index, with an increase of +1.2 points to 65.8. Olaf Scholz's government has struggled with criticism of its hesitant response to Russia's invasion of Ukraine, but this has had little impact on the nation's perceptions among the global public. Germany's nation brand strength transcends political crises, proving its resilience regardless of who is in charge.
China retains "future growth potential" despite COVID-19 restrictions
Although China has seen marginal growth of its Global Soft Power Index score (+0.8 to 65.0), it dropped in the ranking from 4th in 2022 to 5th in 2023, overtaken by Japan. While most nations accelerated their global engagement across trade, investment, tourism, and talent, China remained closed last year, maintaining a "zero COVID" policy. Reduced mental and physical availability of China's nation brand among global audiences undermined its ability to improve perceptions at the same pace as competing economies, resulting in some relative declines, such as in the People & Values (down 57 to 95th) and Media & Communication (down 12 to 24th) pillars.
Nevertheless, on many metrics China has largely defended its position from last year and it remains 2nd in the world for Influence, behind only the US, and 3rd in the Education & Science pillar, with particularly strong performance across "leader in technology and innovation" (2nd), "leader in science" (3rd), and the new attribute: "invests in space exploration" (3rd). The nation also maintains its global #1 positions for "easy to do business in and with" and "future growth potential", pointing to the resilience of its Business & Trade credentials, despite an overall rank drop for the pillar to 3rd. Revised economic growth forecasts by the International Monetary Fund confirm that China is back in business in 2023, predicting 5.2% GDP growth, above the level of previous expectations as private consumption rebounds following the country's opening post-COVID at the end of 2022.
UAE enters top 10 for the first time
With otherwise little change in the top 10, the performance of the United Arab Emirates is a standout. For the fourth year running, the Emirates achieved the highest score of any Middle Eastern nation brand, but this year's increase of +3.2 to 55.2 has meant a jump of five ranks to allow it to claim 10th position in the global ranking for the first time. Both Reputation and Influence of the Gulf nation have seen notable increases this year.
David Haigh, Chairman & CEO of Brand Finance, commented: "The UAE was one of the first economies to roll out mass vaccination and open during the COVID-19 pandemic, giving it a head start ahead of others and allowing it to maintain positive perceptions across the Business & Trade pillar with a particular improvement on the "future growth potential" attribute, where it ranks 3rd globally. The successful showcase of the Emirates as a global trade hub thanks to EXPO 2020 has also undoubtedly provided a significant boost. At the same time, the UAE is one of the largest donors of foreign aid as a percentage of GDP, which is recognised by the global general public counting it among the world's most "generous" nations – 3rd."
Perceptions of the UAE's Governance and International Relations are on the up too and the nation's salience is only expected to grow. The Emirates Mars Mission has landed the UAE at 8th for "invests in space exploration", while hosting the world's most high-profile climate conference, COP 28, will put the nation firmly in the spotlight in 2023. The historically oil-heavy economy continues to increase its commitment to diversification, innovation, and investment in a more Sustainable Future. The UAE already scores relatively high on the new soft power pillar of that name, placing 19th globally.
The Dilemma of Science Diplomacy: Between Advancement of Humanity and The Source of Rivalry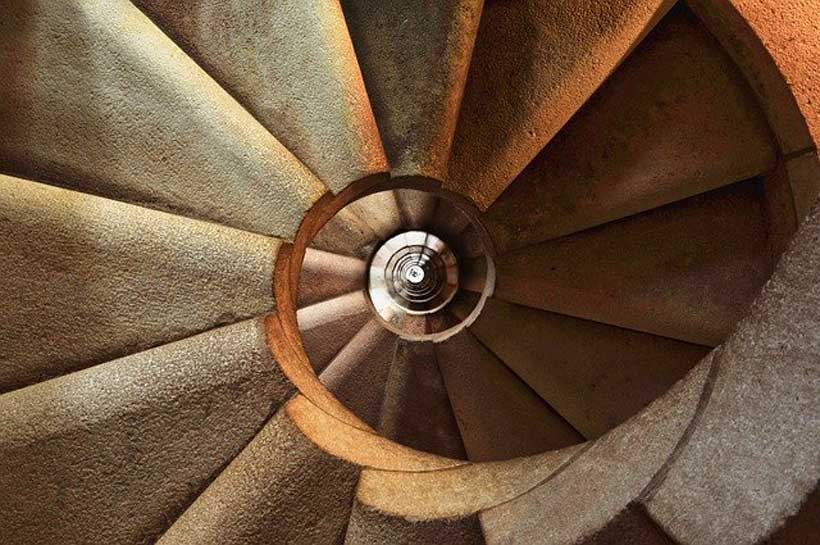 In the past decades, science and technology have gained more ground in foreign affairs decision making processes. The emergence of more complex global problems has raised awareness that policymakers need to collaborate with researchers and scientists to create effective solutions. This is where the term science diplomacy has become increasingly noticeable over the years. The complicated challenges are faced by numerous countries simultaneously; therefore, both inter-state collaboration and scientific evidence are considered indispensable to overcome those challenges, thus, bringing science to the foreground of policy-making. Science diplomacy is then expected to close the gap by presenting a contemporary approach to global challenges. The existence of science in diplomacy conveys two important promises: scientific advice and networks that could help build the world better amid the complexity of transnational issues and leverage that international actors can use to strengthen their foreign policy.
However, these two promises contradict each other as bestowing political power in science makes it laden with interests. By using science diplomacy, states will be confronted with the dilemma of either using science to improve the life of people or using science to pursue their national interests. This article will further analyze this dilemma on how science and technology are imperatively needed to resolve global challenges. Yet, at the same time, its existence becomes one of the sources of power that create a rivalry between states.
The Extent of Science Diplomacy in International Affairs
The development of science and technology is pivotal in solving complex human issues at both national and international levels. However, innovative inventions resulting from scientific evolution need to be acknowledged by policymakers and put into policy implementation first before they can be advantageous for overcoming global challenges. In this case, diplomacy could be one field of policy and decision-making where science can appear both as transformative solutions for international issues or as leverage tools for states to achieve domestic gains, which then refers to as science diplomacy. Simply put, science diplomacy is the use of scientific collaborations among nations to address common problems facing 21st-century humanity and to build constructive international partnerships. According to Legrand and Stone, science diplomacy is not limited to exchanges only between states, but the practice has been unfolded to have wider global policy ramifications.
Over the last 15 years, the involvement of researchers as transnational actors in public policy and global governance are increasingly visible and making a distinguishable impact in various dimensions, including social, political, and economical. The increasing entanglement of science in diplomacy is caused by three main factors as follows:
The growth of transnational challenges. Recent international issues tend to spread and transgress national borders. For instance, concerns about cyber security, the transmission of disease, labor migrations and digital communities indicated how states had developed higher levels of interdependency towards each other. These are all matters that demand the implementation of sophisticated scientific knowledge.
The disaggregation of transnational policy-making. Although powerful sovereign actors are still considered the most important actors in the international arena, non-state actors' emersion started gaining influence as significant players in managing policy challenges. This creates an opening where new subjects can be integrated into transnational relations, necessarily science and technology.
The turn to science diplomacy. The science paradigm is rarely contested when disputes over transnational issues occur. This circumstance started shifting when the rationalist traditions within public policy were ascending. As a result, scientific advice in understanding government challenges becomes matters to create policy responses related to economic inequality, social unrest, or depletion of natural resources.
The extent of science diplomacy's contribution to international affairs ranges in countless essential issues. Cross-border partnerships and multinational research networks have accomplished consequential scientific discovery: from gene-edited plants that could endure climate change to the identification of SARS Coronavirus and the formulation of its vaccines in less than two years. Recently, the involvement of science in diplomacy has made a significant impact in improving global health. Cooperation between governmental and non-governmental public health experts with diplomats and political leaders successfully assisted the dealing with some health challenges such as HIV/AIDS, the spread of the infectious Ebola Virus and MERS, as well as managing swine flu through coordinated global response.
Further, science diplomacy has also been impacting economic dimensions. Initiatives conducted by governments and foundations along with United Nations have successfully employed technology to reduce extreme poverty. The rapid growth of digital technology also fortuitously generates new opportunities for people in the least developed countries. In environmental dimensions, The Paris Agreement was another accomplishment facilitated by science diplomacy and considered a game changer in dealing with climate change. The successful narratives above show how scientific research could eliminate major global challenges and save human lives. Undeniably, the integration of science in diplomacy become imperatives approach currently in improving humanity.
Science in Diplomacy: Creating Rivalry
Away from its contribution to solving major global challenges, the existence of science could also be the source of power which function to leverage states in international relations. According to Royal Society, science for diplomacy enables actors to conceive science as a means to cultivate or even improve international relations between states. However, the usage of science in diplomacy could not be separated from political objectives. This is in line with Nye's argumentation which stated that the strategy of using science is pursued with genuine scientific interest, yet strategic political goals clearly champion the approach. Consequently, science in and for diplomacy drew a paradox, for it can be seen only as a way to exploit science in international political affairs to achieve national interests.
Science is inherently neutral and perceived as a force for good. Royal Society also claimed that science offers a non-ideological setting for interaction and free idea exchange, regardless of ethnic, national, or religious roots. The integration of science in policymaking has inflicted a political dimension into it; hence their neutrality is questionable. Nevertheless, by bestowing political objectives upon science, it can become a powerful tool to leverage states' bargaining power. In this case, science becomes a source of contested power that creates rivalry. This was clearly seen during the Cold War Period when the United States and Uni Soviets attempted to attain nuclear and space capacities to maintain their hegemony.
The current trajectory of science in international relations is internalized much the same way, particularly when science and technology are growing at a breakneck speed. Looks at the Technology War between the United States and China, where both countries compete to increase their science capacity. As China gains more ground in technological developments, Xi Jinping Government is increasingly being reckoned in global political affairs. Its presence is welcomed progressively in Global South as a key player in building a digital backbone. China is even considered a systemic threat by the US following its increasing domination over science and technology. This narrative showed how science became a contested power which could leverage states' position in the international arena. Thus, science diplomacy should be understood as something other than a contemporary approach to resolving the complex global issue. It also needs to be addressed as the source of rivalry among states.