Rich and Poor: Opportunities and Challenges in an Age of Disruption
Before 1800, just about everybody was poor. You had royalty, you had these huge landowners, but they were a tiny, tiny minority and just about everyone lived in poverty. And everyone lived very much wedded to their land.  This was the entire history of humanity. There were some huge changes, of course: agriculture.  What happened was that mostly people were hunters and gatherers before agriculture. And then, when agriculture started, food production was then brought to people rather than vice versa.  People didn't go out looking for food. There were places where they knew that a steady supply of food would be created.
But wealth was tied to land, and those who controlled land, controlled much of the world's wealth. And the difficulty was in shipping or moving anything: things, ideas, people. It was very difficult to move anything, so there wasn't very much trade. And so, the cost of moving things really mattered and shaped the way societies were formed.
In the 17th century, only 3,000 European ships sailed to Asia. In the 18th century, for the next hundred years, about 6,000 ships sailed. It was very difficult to move anything.
Now, around 1800-1820, some very important things happened. And the two most important ones that most historians will look at are the Industrial Revolution and steam power. So, around 1820, steam power allowed the movement of goods, and the movement of goods fueled industrialization, trade, and economic growth.
But at that time, also was the start of–one of the great economists, Deirdre McCloskey, talked about right around that time, with the advent of the Industrial Revolution and steam, you had the beginning of what she called the great divergence, meaning that certain areas, especially Europe and the United States, grew rich very, very quickly.
She talks about the founding–the formation of the so-called bourgeoisie. And the bourgeoisie were former peasants who were close enough to royalty that they wanted to live like that. And so, she sees the development of the bourgeoisie as a very important development because they were the precursors of the middle class.
Now, in the two centuries from 1820 until now, what happened was that the availability of goods, of services just exploded.  It wasn't a little bit of change, it was just huge amounts of change, because before 1820, people were born and they died in pretty much the same world. The world, from the time they were born to the time they died did not change very much.  But starting in 1820, the world started changing very, very quickly.
Two centuries ago, four out of five U.S. adults worked to grow food for their families.  Now, one farmer feeds 300 people.
So, the reason I talk about this is because we have to put these things in perspective. We have to put the evolution of sort of human advancement–which is what we work on at the World Bank, development–we have to put it in the perspective of what happened.
You know, Chinese President Xi Jinping talks about having thousands of years of a great success.  And truly, it was Asia and the Middle East that were the sources of much innovation before 1800. And then, he often says that the 200 years after 1800 were not so great for China, but of course China is growing very rapidly, now.
And again, before 1800, remember, just about everybody was poor.
Now, this is what I see everywhere I go: Everywhere I go I see young people who may not own a smart phone, but who have access to smart phones. By 2025, many analysts are saying that the entire world will have access to broadband.
Now, when you get access to broadband, when you can see things on the Internet, a couple of things happen. First of all, people are much more satisfied with their lives when they have Internet access.  When they have Internet access, they can see how the world works. They can watch movies, television shows. The satisfaction with life goes up.
But the other thing that happens is their reference income goes up, and this is something that we actually study at the World Bank Group. The income to which they compare their own goes up. And when that happens, your income also has to go up or you're not very satisfied.
Now, technology is going to do us a great service by getting everyone connected, but the other thing that technology is doing at the same time is it is going to eliminate some jobs.
Now, there are a lot of different predictions about how many jobs will be lost. Some will say that just about the jobs will be lost.
Let me just tell you what one person says, this person who I got to know quite well, Jack Ma, who founded the great company, Alibaba, right? He's the richest man in China. It's a huge company.
Jack Ma puts it this way: "You know, when my grandfather was alive, he worked 16 hours a day, 6 days a week, and he felt very busy. Me, I work eight hours a day, five days a week, and I feel very busy. My children will work three hours a day, three days a week, and they will feel very busy."
He says that every single muscle power job will be eliminated by technology.  And he goes further and he says that every single knowledge-based job will be eliminated, as well–maybe not as quickly, but it will be eliminated.  And he predicts that whenever you have these kinds of ruptures–and he thinks that this is a major rupture, the way that artificial intelligence and technology is moving, there is a major rupture.  And when that happens, his interpretation is that when those things happen there are at least 30 years of tremendous difficulty and upheaval.
And so, what do we do? How do we respond to these kinds of upheavals? How do we respond to this phenomenon in which everyone knows how everyone else lives and their aspirations are going up. They want more for themselves while, at the same time, technology potentially could eliminate many, many jobs.
Well, if you look back into the history of how you tackle the problem of inequality, how you tackle the problem of poverty, this man, Andrew Carnegie, is a very important figure. He wrote, in a book called "The Gospel of Wealth"–he said that, "The man who dies leaving behind many millions of available wealth, which was his to administer during life will pass away unwept, unhonored, and unsung. The man who dies thus rich dies disgraced."
So, Carnegie helped other, John D. Rockefeller, think differently about their money. And so, philanthropy was started.
The word "philanthropy" entered the English language around the 17th century, translated from the Greek "philanthropia," which means "love of mankind."
Excuse me, let me go back a second.
And British Parliament in 1601 passed the Statute of Charitable Uses, the first time when governments were supposed to take care of the poor in any given region.
Around the same time, Islamic leaders endow property to create major educational centers. Shah Abbas–we were just talking with Padideh about this–of Persia, endowed school at the royal mosque, which set a pattern for similar colleges.
And so, there was this tradition of philanthropy. But the point here is that philanthropy, which was our traditional way of thinking about how you tackle the problem of inequality and poverty is not going work anymore.
Let's look at another example, a very famous one of course is Albert Schweitzer. Now, I always get in trouble when I talk about Albert Schweitzer like this because people, for good reasons, admire him very much.  But Albert Schweitzer was part of a different tradition. He was part of the colonialist movement.  He was also a missionary.  And there was this sense that it was the responsibility of people like Albert Schweitzer to bring civilization to the uncivilized masses. But Albert Schweitzer also portrayed himself as a great physician who was providing care to the poor.
And I'd first heard about this because there was a cardiologist from the hospital that I trained in in Boston who actually, in the 1950s, visited Albert Schweitzer. And when he came back, he wrote a little report saying that he was absolutely appalled at the conditions that he found in Albert Schweitzer's hospital.  He was a cardiologist that specifically looked at rhythm disorders. And he said that so many of the patients there had these things and there were things to be done for the patients but they were not done. A little tiny report, but then it turns out that there was a British journalist named James Cameron who visited Schweitzer in 1953, and here's what he wrote about the hospital that he found:
"The hospital was a shock. I had been prepared for some unorthodoxies, but not this glaring squalor. The doctor had fenced off all mechanical advance to a degree that seemed both pedantic and appalling. The wards were rude huts, airless and dark, plank beds and wooden pillows, everyone infested with hens and dogs.  There was no running water but the rain, no gas, no sewage, no electricity, except, again, in character, for the operating theater and the gramophone."
Cameron goes on to say, "I said then that the hospital existed for him rather than he for it. It was deliberately archaic and primitive, deliberately part of the jungle around it, a background of his own creation which clearly meant a great deal more philosophically than it did medically."
Now, part of the criticism here is that what Schweitzer was up to–and he talked about it with great clarity.  He talked about it–he was an inspiration to many. He talked about his mission to correct the wrongs that others had instigated in the name of Christianity.
But for 30 years I worked in an organization called Partners in Health, and we tried to do exactly the opposite of what we saw Schweitzer having done. We thought, "Look, this is not about us. It's about providing the best possible medical care we can out of respect for the fundamental humanity of these others."
And so, there is so much aspiration, there is so much desire to have access to education, to make sure that your children are not underfed. There is so much aspiration out there, and once people get access to the Internet, the aspiration will continue to go up. How do we possibly respond to this situation?
Well, it gets right to the core of what we are as an institution. The World Bank Group–at the time, it was just one part of the World Bank Group–was founded in 1944 out of the ashes of World War II. In a, I think, just brilliant–what's the right word? In a brilliant move, leaders in the world, especially of the U.K. and the United States said that, before the war ended, we have to build institutions that, on the one hand can bring stability–because before World War II and during World War II, currency wars were happening.  Countries would devalue their currency, would try to do everything they could to gain an advantage, and the status of global currencies was in a mess. So, they needed to bring some stability to the global system.
But also, they thought that there should be an organization that rebuilt Europe, and that is what the World Bank is. The original name was the International Bank for Reconstruction and Development, and the purpose was to rebuild Europe.
But then, something happened right around that time, which was in 1946, which was announced in a commencement speech at Harvard in 1946 by General George Marshall called the Marshall Plan. The Marshall Plan then took over in terms of building back Europe, and the World Bank had to find some other things to do.
The first loan of the World Bank, though, was to France. But since that time, the World Bank has shifted and then focused more on poverty.
The founding principles–the Secretary of Treasury, Henry Morgenthau, opened the conference and he said that the goal of the World Bank Group, the goal of the meetings, was to create a dynamic world economy–and I quote, "A dynamic world economy in which the people of every nation will be able to realize their potentialities in peace, to raise their own standards of living and enjoy increasingly the fruits of material progress. For freedom of opportunity is the foundation for all other freedoms."
Now, he also argued that, "…prosperity has no fixed limits. It is not a finite substance to be diminished by division.  On the contrary, the more that the other nations enjoy, the more each nation will have for itself."
So, this was a wonderful vision and I do not think we've moved too far away from that, even today.
By the way, the other person that put the conference together in addition to Secretary of Treasury Henry Morgenthau, was the great John Maynard Keynes, probably the second most famous economist of all time behind Adam Smith, but he was a very, very important person. And that conference, which was not easy, led to the foundation of this organization.
So, what do we do?  Well, over the past 70 years, countries have paid in capital, have given us money.  But we don't take that money and just give it away. Some of it we do, since 1962, but a total of $19 billion has been paid into the World Bank Group, including the International Bank for Reconstruction and Development, and also IFC, our private sector group.
Now, with that $19 billion, we've made close to a trillion–over $900 billion in loans and grants.  So, what happens is that if you actually create a bank and give them capital, they use that capital and then they can go to–we, anyway, can go to capital markets and raise financing. And we have been able to do that to the tune of $900 billion.
In addition, we have been able to put $28 billion directly into an account that we reserve for the poorest countries.  And this program is called IDA, the International Development Association. And IDA gives grants to the poorest countries.  They can pay it back over 40 years.  Right, very hard to get a loan that you pay back over 40 years at zero percent interest, and we do that to help countries grow. Now, that is what we have done over time.
When I first walked into the World Bank, I saw this sign: "Our dream is a world free of poverty." And I asked, why is this a dream? Who don't we turn this into a real target and a goal, and we did.
After three to four months of arguing–and that's what we do at the World Bank, we argue. We argue with data, we argue with politics and ideologies–we argue with many different kinds of tools. We came to a conclusion:  We wanted to end extreme poverty, that is, people living under $1.90 a day, by 2030.  And we also were committed to boosting shared prosperity, reducing inequality. And we decided that there would be three ways for us to get there.
The first, traditionally, we've always focused on economic growth but, in this case, we're focusing on inclusive, meaning everyone benefits; sustainable, meaning that it doesn't destroy the planet–inclusive, sustainable economic growth.
The second, because there are so many crises that are affecting the world every day, pandemics, climate change, refugees, fragility, conflict, violence, we wanted to focus on fostering resilience to those kinds of problems in the world that affect more and more people.
And finally, the third pillar was to invest more and more effectively in people. So, inclusive, sustainable economic growth; resilience to the various shocks that are happening in the world today; and investing more and more effectively in people.
Now, we have had to change because the world has changed, and the world has changed pretty dramatically.
In the 1960s, probably 70 percent of all capital flows, of all money going into developing countries, came from official development assistance, of which we're a part. So, in other words, the money that was going into the developing countries all came from the donor agencies, USAID, those agencies like that, and groups like ours. But look at over here how far it has dropped.
Oh, cool, see that?
So, even in 1990–in 1990–50 percent of all the capital flowing into developing countries was official development assistance.  But starting in 1990, it dropped, and now it's been less than 10 percent. So, we used to be able to tell countries what to do and they would listen to us because we were such a big player.  But now, all of official development assistance is only 9 percent.
And so, in that context, what do we do?  How do we play a role? How can we help the billions and billions of people in the world who are being born today, or who are young, who are going to be looking for jobs, how do we help them achieve their goals?
The first thing that I told you about: resilience. So, this is a woman living in a refugee community. There are so many people now living in situations of fragility. Two billion people in the world live in fragile and conflict-affected areas. And by 2030, 46–nearly half of all the people living in extreme poverty will live in fragile and conflict-affected states. We are doubling the work we are doing in fragile and conflict-affected states, but we are also realizing that we do about $60- to $65 billion worth of business every year.  We realize that 60- to 65 billion is nothing; it is a drop in the bucket. There is no way that we can solve any of these problems, the refugee crisis, pandemics, famine, all these–we can't solve them with our capital.  We have to find ways of leveraging others.
So, we have created, for example, after the horror of Ebola, we were so worried about why did we wait so long to respond to Ebola that we created an insurance instrument. And so now, for the first time in history, we have an insurance instrument that will release automatically when diseases like Ebola get to a certain stage. It would have released much, much sooner than money actually moved to Liberia, Sierra Leone, and Guinea during the Ebola crisis.
And what we did was pretty straightforward:  Instead of putting a bunch of money aside or going to donors and asking for money, we went to the capital markets and said, "Is anyone interested in purchasing a bond, a three-year bond, capital at risk"–meaning if there's an epidemic you're going to lose all your money–"but we'll pay you 8 percent a year."
There were so many people that were so desperate to get 8 percent a year that we were oversubscribed and now we have $450 million that sits in our accounts, ready to be disbursed if there's a pandemic. And we had to pay something for it, but a tiny fraction of the overall amount.
We're now using that same principle and we're working on developing famine insurance. You know, famines happen all the time, we're always late in responding. And we thought, "Why not create an insurance instrument that will respond right away so that we catch the famines earlier and literally snuff them out rather than letting them get worse and worse and worse?"
So, we're doing this and we're trying to leverage everything we possibly can. We're now the largest financers of climate change activities in the world.  We're committed to this but, again, we can't do it with our own financing. We have to leverage others.
This is really the biggest game.  So, the size of the global economy is about $78 trillion. There's about $7 trillion sitting in negative interest rate bonds. That means that you put your money in the bank, but rather than the bank giving you interest, you pay them every year to hold your money.
So, if you gave them $100, at the end of the year, you'd have $98 or $99 instead of $100. And the reason people do that is they're so scared of risk that they're willing to pay someone to hold their money, because at least that's safe.
There's another $10 trillion sitting in very low yielding government bonds. There's another 9 trillion in cash. Literally, people take "thousand euro" bills and put them in their safes.
Now, we feel that that is the kind of money we need to be able to give everyone in the world an opportunity, and why not? They're getting such little return we think we can help them get a higher return while at the same time providing opportunities for everybody, and especially in the area of infrastructure.
So, the idea–this is the Guinean Stock Exchange. And I don't know why I show you this, but it's just a cool picture, Guinean Stock Exchange. The notion now is that, instead of seeing ourselves as a lender, seeing ourselves as direct interveners, we see ourselves as facilitators. And the idea that we're now talking about to everybody is the idea of maximizing finance for development.
How do we mobilize those trillions of dollars sitting on the sidelines for the benefit of the poorest people in the world? We know that the private sector has to be much more involved in development than before, because there are many, many examples of win-win situations. Let me show you one:
The Queen Alia International Airport, if you've ever been there, it's a wonderful airport. The Jordanian Government came to us and said, "We need to build the rebuild the airport and we'd like a loan. And then, if you give us a loan–if you give a loan to the Jordanian Government, then our people will run it."
We said, "You know, there may be a better way to do that."  And so, without taking a single penny of loan, without paying a single penny in terms of interest payments on loans, we were able to get the private sector to finance this completely.
The Jordanian Government, though, still owns 54 percent and therefore receives 54 percent of the profit.  And without putting a penny into this airport, they have received over a billion dollars over the last nine years in revenue from the airport. They were about to go a very different direction, but really, wonderful staff at the World Bank Group said, "Why don't you try this another way."
This is a great example of how we can change the way we do business and not only reduce the indebtedness of countries but give them a return. This is the kind of investment that now a lot of people want to make.  There's $5 trillion that's about to be inherited by Millennials from their Baby Boomer parents.  And what I'm hearing every day is that "We don't want to just sit on this money.  We want the money to have an impact on the world."
So, there is this phenomenon that's called "impact investing," very important.  What people are saying is, it's not just risk and return–what's the risk of the investment; what's the return. It's risk, return, and impact.  And if the impact is high, we're willing to take more risk and get less return.
Great idea, but it's tiny, relatively speaking.  It's about $200 billion a year now, which is very small compared to the needs. The need to achieve the Sustainable Development Goals, a UN–the UN Sustainable Development Goals, the global goals, as they're called, is about $4 trillion a year. So, all of official development assistance is about $140 billion; you throw impact investing on top, another 200 billion.  Still, we are nowhere close to the 4 trillion that's needed to meet the demands of impact investing.
Here, what we've done is, instead of saying, "Take a lower return," instead of saying, "This is an issue of charity," we have put together a system where we go to African countries and we help them with all aspects of doing a solar auction.
And so, again, without our putting any money in, just helping them technically do it–we have a program called Scaling Solar.  And Scaling Solar now has gotten–the latest was 4.7 cents a kilowatt/hour in Senegal. So, Senegal pays 15 to 20 cents per kilowatt/hour of electricity, but the solar auction, because we helped them with it, now they're only going to pay 4.7 cents. This is a huge victory and we're now going to take that elsewhere.
Again, we didn't put any money in; we just helped structure the deal. And, in structuring the deal, we got solar at a low price.
But this is the crisis that I am most concerned about, the human capital crisis. 400 million people lack access to essential services. 100 million people fall into poverty every year from catastrophic health expenses. Only one-third of the world's poor are covered by safety nets.
All of you are covered by safety nets; the one-third of the world's poor are not. The worst part of this problem, in my view, is childhood stunting.
Childhood stunting is very straightforward: If you're two standard deviations below the height for age–and we know now that all children in the world can grow 25 centimeters in the first year, 12 centimeters in the second year. There is some variation, but every child in the world, if they're adequately nourished, can grow that much.
So, the numbers are just stunning. There are–38 percent of children in Ethiopia are stunted, and we know that stunted children do not learn as well and definitely don't earn as well when they get older. In other words, what happens to these stunted children is their brains are actually not formed.
This is a study by a professor at Harvard from Bangladesh. On the left is a stunted child and the right is a healthy child, and the gold is just the neural tracks.  In other words, stunted children have fewer neural connections, and so they are just simply not going to do as well, and the percentages are extraordinary.
All of Sub-Saharan Africa averages about 30-35 percent; India, 38 percent; Indonesia, 37 percent; Pakistan, 45 percent.
So, that proportion of the children are likely not going to be able to compete in what will be a surely more digitally demanding economy of the future.
Education, we also have huge problems. And 250 million children cannot read or right.  In India, three-quarters of third graders can't solve a two-digit subtraction. By fifth grade, half of the students in India still could not.
In Brazil, skills of 15-year-olds have improved but at the current rate, they will not reach average wealthy country scores in math for 75 years, and in reading it would take 263 years, at current rates. 260 million children still not in school.
And what is even worse is that even in countries where children are in school, what we found through a project that we're running–you know, we have some American University grads from the World Bank here.
Where are you guys?
You see, there's a future.
And we have now done one of the most important learning outcome studies. It is called the Harmonized Learning Outcome Database. And we now know, for any given country, how much learning happened in the years that you were in school. So, even if you were in school for 12 years in Yemen or Malawi, you are only going to get about half the benefit as if you were in school in Singapore. So, Singapore has a great school system.  And if Singapore is the standard, then what we found, unfortunately, is that many countries in the world you lose almost five years of education.
So, the education system is not working. So, what happens if you're stunted to begin with and your educational system is not providing you what you need to compete in the economy of the future?
Well, I have been involved in global health and global education for most of my adult life. And one of the things I recognized is that we had been extremely successful in arguing for more funding for HIV, more funding for TB, more funding for malaria, and even more funding for education.  But it created a situation where many heads of state and ministers of finance have become a bit complacent and are waiting for the grants to come, and they're kind of saying, "Well, if you give us the money to do that, we will. But if not, we have more important things to spend our money on. We have to spend our money on hard infrastructure. We have to spend our money on roads and electricity." And all that is true, but what we have also found is that human capital may be the most important investment they can make.
This is from a study on the wealth of nations, we call it the changing wealth of nations. And for the first time–and Quentin.  Where's Quentin?
Quentin Wodon earned his Ph.D. in economics here at American University, was the lead economist who brought human capital for the first time into the wealth of nations. And the human capital is the dark part, right?  So, that is human capital.  So, high-income countries, middle-income countries, low-income countries–even in low-income countries, human capital is a significant proportion of the overall wealth of a nation.  And it is the first time we have ever included human capital.
If you, though, look at human capital and wealth per capita, first of all, you see that the high-income countries have so much more wealth per capita than the middle-income or low-income countries.
But then, look at the proportion of human capital, the dark, and see how far the low- and middle-income countries have to go to catch up in terms of their investments in human capital.
So, we made a decision. It worried me that so many countries were just waiting for the grants to come in.  There was no urgency in investing in people and their health and education. So, we're going to come up with a ranking.
Now, rankings are very controversial, but what we know about rankings is, boy, do they get people's attention.  So, we're actually going to rank the countries, the member countries of the World Bank Group, and we're going to look at survival, we're going to look at quality-adjusted years of schooling–so, it is not just the number of years you went to school.  We're going to use the database that we're developing at the Bank and we're only going to give you credit for those years of school that you actually learned, the years of school to which you actually learned.
And if you look at two health indicators, adult survival and childhood stunting, you really can bring into the equation the impact of health on where you sit in terms of your overall human capital.
So, we are going to do a ranking. We are going to come up with a productivity number. I can talk more about it later if you're interested in the details of it.  And we're going to announce this–we're going to publish this ranking in October at our Annual Meeting, and it is going to be incredibly controversial.
There are many, many leaders who will be very angry with me, especially the countries that come out ranked below countries to which they've always felt superior.
And yet, what we know from the Doing Business ranking is that, unless you do a ranking, it doesn't get people's attention.  We have done study after study after study showing that investing in health and education is important, but those studies haven't led to the kind of response that we need.
Now, is it possible to do something? Absolutely.
This is Peru. We found that–I worked in Peru for years, and in Peru for years and years and years we tried to reduce childhood stunting but it never happened.  And then, finally, in about 2007 or so, the World Bank took some money that it wasn't using elsewhere, put it into a national project on trying to reduce stunting and, in seven years, they reduced the stunting level in half.
We learned a lot of lessons from that and the point we are going to make to all our clients is we're not condemning you with this ranking. We are trying to get you to pay attention and then we're going to do everything we can to help you move up the ranking because, in fact, if you don't, your people may not be able to compete in the economy of the future.
Now, as I wind down here–oh, my goodness. Okay, we have more time afterwards. I want to talk about, in the context of the history–the history of development that I talked to you about. I really do feel, especially with so much of the controversy that you see today, I think that there has to be a new way of interacting with each other as human beings.
You know, when I say that 200 years ago just about everyone was poor, 50 years ago, when I was a young person–54 years ago when I was still living in Korea, there was a sense that countries like Korea, the poorest countries in the world, would always be poor, you know, the term "Poverty will always be with you."
And so, there was a huge amount of literature of how rich countries and organizations like the World Bank, how they should think about their mission with respect to poor people. And there was a huge amount of literature created.
And when I as an anthropology grad student read those historical accounts of my country of Korea, I just didn't recognize what they were writing about.
And so, I read a book in graduate school that was one of the most influential for me.  It was a book called "Orientalism," by Edward Said.
Does anyone know that book? Yeah.
And you know, I have to tell you, everywhere I go in the Middle East, and even in Asia, people have read this book.
Because here's what Edward Said said–Edward Said made the argument that when you read accounts of the Orient–and for him, it meant the Middle East, Persia, and–you know, the countries of the Middle East, but it extends all the way out to Japan and East Asia. He said that, when you read accounts of those countries, you're not really reading about those countries.  You're reading about the authors, because the authors are using their accounts of those countries for other purposes than humble description.
And he wrote this: "There is a difference between knowledge of other peoples and other times that is a result of understanding, compassion, careful study, and analysis for their own sakes. And on the other hand, knowledge–if that is what it is–that is part of an overall campaign of self-affirmation, belligerency, and even outright war."
Now, I–let me suggest to you–I feel like I'm back to being a professor–let me suggest to you that the anthropological mission of doing ethnography, of really trying to understand what the world looks like from the perspective of others, is just as important as all the technical things that I've talked to you about. This is a change that fundamentally we need to see.
It all goes back to this: These kids want to have a chance to become whatever they want. And I think about–you know, this is me back in 1963 living in Korea. And this is what Korea looked like in 1963, one of the poorest countries in the world, lower GDP per capita than Ghana, than Somalia, than Kenya.
And this is what the World Bank said: "Korea is so poor, they're so backward, we're not going to give them a loan because they would never be able to pay it back." They were wrong about that, of course, but that's what they said.
Last year, I was in Tanzania and I was in this classroom. And I like to ask the children, "So, what do you want to be when you grow up?" Two kids raised their hand and said, "I want to be President of the World Bank."
Just like you, my own staff and the teachers laughed.  But I said, in–I stopped them, and I said, "In 1963, when then-President of the World Bank, George David Woods, if he had visited Korea"–and it is plausible that he would visited Korea to see if they were eligible for loans, then–"if he had visited Korea and if he'd visited my preschool, I doubt that he would see–I doubt that he would have thought that one of his successors was sitting in that room."
So, can we do this?  Can we actually create equality of opportunity for everyone? I would argue that if we don't, we're in big trouble. About how many years ago–55 years ago, President John F. Kennedy came to American University in June to give the commencement speech, and in that commencement speech, he said this:
"No problem of human destiny is beyond human beings. Man's reason and spirit have often solved the seemingly unsolvable, and we believe they can do it again."
He was talking about the nuclear test ban treaty, but I think the task we have today is even bigger. Can we give everyone, every child on earth, an equal opportunity to become what they want?  Hey, I had that.
I truly believe that every child deserves it. And unless we use the tools of finance to do it, we will not succeed.  But it is going to be your problem, because the thwarted ambitions of a young person in Africa and the Middle East is not going to be distant from you. That we know. The world is so interconnected that you're going to have to think about their prospects, as well as your own.
*World Bank Group President Jim Yong Kim 2018 Spring Meeting Positioning Speech, American University Washington, D.C.
Protectionist headwinds in the US Trade Policy under Trump Administration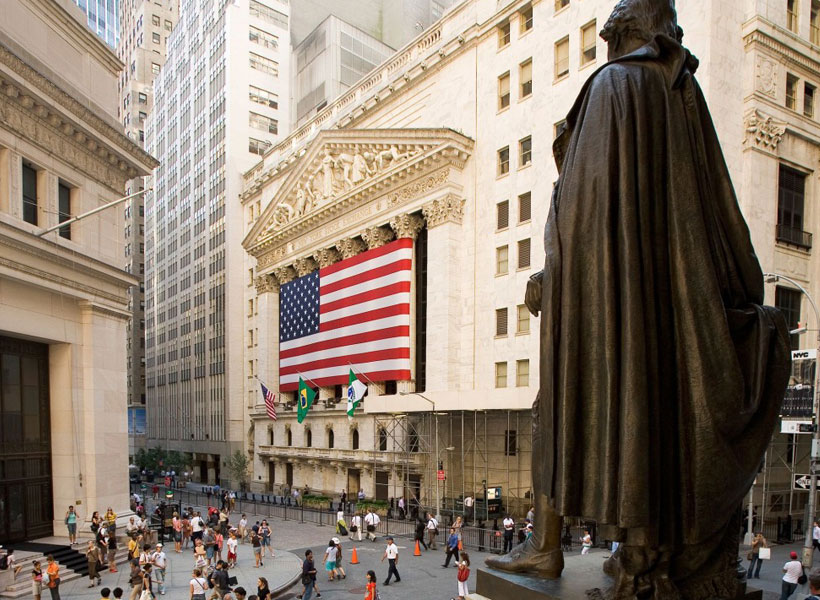 At the end of the First World War, US led internationalism was initiated by the then President Woodrow Wilson. When we look deeper into the origins of the first Great war, it clearly shows signs of deep rooted animosities, triggered by culture, race and delusioned nationalism. Once the war ended, Woodrow Wilson embarked on a utopian idea to make the world truly an international place. The breed of politicians in America and its allies the British Empire and France, supported the idea and laid the foundations of world's internalist movement, Never in the history of mankind a world sets sails on such an ambitious project to make the world a global stage for commerce where every aspect of human life will governed by a certain set of rules, which will form the basis of rule based order. A journey of rule based system was not smooth and its first test came in the form of a second world war, a war which was again fought on the basis of rogue nationalism and race. The victors at the end world war II was committed to forward the idea of globalism, United States was the only country which rose from the ashes of the world war II with minimal damage, it first supported a war ravaged Europe with a Marshall Plan, and then they together embarked on a path to liberal internationalism. The United States journey in making the world truly a global place is unique and unprecedented, with all the allegations of doublespeak and forwarding its own agenda of undisputed global power, United States global project was indeed a sincere effort to govern the world through supranational democratic institutions, early examples of such bold agenda were United Nations and Bretton Woods institutions.
Journey in and after the cold war
Obama Presidency : At the end of Bush Presidency, the protectionists were bracing for an extreme stance on new winners in the Global economy and especially China, commonly denoted as Frankestien at that time. President Bush in 2001 granted China PNTR a permanent normal trading relation status. Many trade hawks in the US think that this decision was a turning point, which helped China to become so big. President Obama was an overt globalist and He in his presidential campaigns regularly highlighted the importance of globalization, that how and why we need to appreciate new winners in the global economy, he cited computational technology as the main driver behind a dispersed value chain rather than concentrated one. Obama in his presidency supported the Trans pacific partnership TPP deal, and supported the idea of equal opportunity in the global economic system. He repeatedly highlighted the importance of globalization and termed as the force which can never be rolled back.
Trump Presidency and a wave of non stop protectionism
President Trump in an his election campaign termed TPP trade deal as a "rape of America". When he won election, he issued endless warnings to trade partners and threatened to eliminate NAFTA the North American Free Trade Agreement, NAFTA now USMCA, United States Mexico Canada Agreement was later rescued at last minute negotiations, which took place in several rounds spanning over many months. Trump launched a full blown trade war against China, and its allies in Europe accusing them of using America to their advantage and stripping the US of billions of dollars. He is now pursuing a most hawkish policy in the trade realm to disband the world trade court also known the World Trade Organization. This anti trade policy is aimed at reviving the US industrial base, which according to many experts is a lost cause in the era of global value chains.
References :
Panda, A., 2020. Bush Gave China Permanent Normal Trade Relations Status With The US 15 Years Ago. What Did That Change?. [online] Thediplomat.com. Available at: <https://thediplomat.com/2016/12/bush-gave-china-permanent-normal-trade-relations-status-with-the-us-15-years-ago-what-did-that-change/> [Accessed 4 June 2020].
Nytimes.com. 2020. Trump Says He Plans To Withdraw From Nafta. [online] Available at: <https://www.nytimes.com/2018/12/02/us/politics/trump-withdraw-nafta.html> [Accessed 30 June 2020].
BBC News. 2020. No Way Back From Globalisation – Obama. [online] Available at: <https://www.bbc.com/news/world-europe-38006937> [Accessed 1 July 2020].
Foreign Affairs. 2020. Reconsidering Woodrow Wilson: Progressivism, Internationalism, War, And Peace. [online] Available at: <https://www.foreignaffairs.com/reviews/capsule-review/2009-05-01/reconsidering-woodrow-wilson-progressivism-internationalism-war> [Accessed 1 July 2020].
Wrap.warwick.ac.uk. 2020. Globalisation And Ideology In Britain : Neoliberalism, Free Trade And The Global Economy – WRAP: Warwick Research Archive Portal. [online] Available at: <http://wrap.warwick.ac.uk/49332/> [Accessed 1 July 2020].
The International North-South Transport Corridor: Shifting Gears in Eurasian Connectivity
As the centre of gravity of the global power play tilts towards its economic underlining,
issues like trade, connectivity and infrastructure have come to warrant greater significance in foreign policies. This holds particularly true in Central Asia where the need for investment coupled with its strategic geographical stretch has drawn increasing attention towards the potential of transport corridors as catalysts of economic integration and connectivity. While China's colossal Belt and Road Initiative (BRI) has been at the centre of global attention, India, Iran and Russia have mapped out their own plans for a transcontinental transport corridor. The International North-South Transport Corridor (INSTC) is a landmark initiative for Eurasian connectivity. Twice as short as the traditional trade route between India and Russia, the corridor augments economic cooperation and gives sea access to land-locked member states in Central Asia. This paper seeks to advance an understanding of the development of the INSTC and examine its significance in the Asian transportation grid. In doing so, it analyses the geopolitical dynamics that underlie the project's agenda, examines it in the context of the BRI, explores the stumbling blocks in its developments and comments on its future prospects while highlighting some recommended policy changes.
Bridging the Connectivity Gap
The International North-South Transport Corridor is a 7200 km-long multimodal transportation network that links the Indian Ocean to the Caspian Sea via the Persian Gulf onwards into Russia and Northern Europe. Launched as a joint initiative by India, Iran and Russia in 2000 and ratified by the three in 2002, the corridor has now expanded to include eleven more members, namely, Azerbaijan, Armenia, Kazakhstan, Kyrgyzstan, Tajikistan, Turkey, Ukraine, Syria, Belarus, Oman and Bulgaria (observer status). The 2000 agreement was set in motion with the objectives of simplifying and developing transportation services, enhancing access to global markets and coordinating transit policies while also ameliorating route security. India's accession to the Shanghai Cooperation Organisation (SCO) in 2017 and the Ashgabat Agreement in 2018 have only increased these connectivity prospects.
Figure 1: The INSTC route and the standard Suez route. Credit: Wikimedia Commons
Although the original agreement envisaged connecting India and Iran to Central Asia and Russia, the potential of the corridor to gradually envelop the Baltic, Nordic and even the Arctic regions is no longer far-fetched. The first or the central branch of the corridor of the INSTC begins from the Mumbai port in the Indian Ocean Region and connects to the Bandar Abbas and Chabahar ports on the Strait of Hormuz and then passing through the Iranian territory via Nowshahr, Amirabad and Bandar-e-Anzali, runs by the Caspian Sea to reach the Olya and Astrakhan Ports in Russia. The second or the western branch connects the railway network of Azerbaijan to that of Iran via the cross-border nodal points of Astara (Azerbaijan) and Astara (Iran) and further to India via sea route. The third or the eastern branch of the corridor connects Russia to India through the Central Asian countries of Kazakhstan, Uzbekistan and Turkmenistan. Notably, the INSTC is multimodal in nature, encompassing sea, road and rail routes in its network to offer the shortest route of connectivity for Eurasian cargo transport. Bereft of the INSTC, cargo between India and Russia moves either through the Netherlands' port of Rotterdam or China's Qingdao port which takes over 50 days for transit. The INSTC in its completion cuts this transit time down to about 16-21 days. It also offers a considerably shorter route than the Suez Canal transit passage which, besides being overloaded, is also much more expensive than the former. This was made apparent by the dry run conducted by the Federation of Freight Forwarders' Association of India (FFFAI) in 2014 with the objective of discerning structural problems and missing links in the corridor. The study demonstrated that the INSTC was 30 percent cheaper and 40 percent shorter than the traditional Suez route, slashing the transit time to an average of 23 days for Europe-bound shipments from the 45-60 days taken by the latter. Although the study identified streamlining and coordination with allied agencies as some of the pitfalls, it ascertained that the corridor did not pose infrastructural or security hurdles in the maiden dry run. The second dry run, reportedly conducted in 2017, generated a similar sense of optimism.[1]
With an estimated capacity of 20-30 million tons of goods per year, the corridor facilitates transit and bolsters trade connectivity. But besides the more obvious benefits of increased trade, the time and cost savings coupled with access to new markets also translate into increased competitiveness in exports. This holds particularly true for the INSTC because unlike the BRI, the INSTC nations have a level-playing field, allowing for benefits to be distributed more evenly. For India, the corridor also augments its 'Make in India' initiative. Access to nations of the Eurasian Economic Union alone can offer it a market of 173 million people. Additionally, the corridor facilitates free trade agreements, opens new opportunities to engage with more regional trading blocs and in harmonising policies while bringing about a more uniform legal climate and enhances regional stability.
Geopolitical Geometries
The INSTC acts as a gateway for India to reconnect with the resource-rich nations of Central Asia and Eurasia. It makes for one of the most salient aspects of India's Connect Central Asia policy which was initiated by Indian policy markers in 2012 in a bid to revamp its ties with Central Asia. In a way, the INSTC serves the more proactive stance that the Indian foreign policy has come to adopt in recent years. For a long time, India's westward connectivity had been disrupted by its contentious relations with Pakistan. In providing a direct link to the Iranian ports of Chabahar and Bandar Abbas, the INSTC allows the nation to bypass the Pakistan hurdle. Furthermore, it presents India with an opportunity to re-engage with Russia which, in the light of India's increasingly cordial relations with the United States, has been advancing its relations with Pakistan. In 2018, bilateral trade between India and Russia stood at USD $8.2 billion, a dismal amount compared to the envisaged target of US $30 billion in bilateral trade by 2025. The need to re-energize trade coupled with the lack of a coterminous border renders the INSTC imperative for the two.
The INSTC also makes way for India to offset growing Chinese presence in the region. The partly Indian-built port of Chabahar in Iran is not only central to India's connectivity to Central Asia but also holds significant strategic importance. Located just 72 kilometres west of the Pakistani port of Gwadar which has been developed under the BRI, Chabahar allows India to counter the Chinese strategic foothold in the Indian Ocean Region. The port is also pivotal for land-locked Afghanistan to unlock its trade potential and reduce its dependence on Islamabad. In this context, it is worthwhile to note that, positioned at the crossroads of the North-South and East-West transit corridors, Iran is the lynchpin to the success of the INSTC. Isolation of Iran in the wake of the U.S. sanctions then can inevitably put the actualisation of the INSTC in jeopardy. However, the signing of an MoU between the state-backed Container Corporation of India (Concor) and Russian Railways Logistics Joint Stock Company (RZD) in 2020 to transport cargo via the INSTC despite the threat of U.S. sanctions indicates a promising outlook for the full operationalisation of the corridor.
The geopolitical geometries of the INSTC are complicated not only by tangled relations with extra-regional players but also amongst the members themselves. Azerbaijan's accession to the INSTC in 2005 spurred the corridor's spread in the Caucasus and heralded the bridging of missing links like the Qazvin-Rasht-Astara railway line. Anticipating up to seven million tons of cargo transit through its territory in the medium term, Azerbaijan has agreed to finance $500 million for the project. But besides the economic benefits, the corridor also makes for a geopolitical asset for Azerbaijan in offering an opportunity to further isolate Armenia with which the country shares adversarial relations. The INSTC undermines Armenia's own underfunded regional railroad initiative by providing more suitable economic dividends and linking Iran with Turkey via Georgia's Black Sea Ports while bypassing those of Armenia with the Baku-Tbilisi-Kars route. Notably, for Armenia, the completion of the Armenia-Iran Railway Concession Project would bring colossal direct benefits for its economy by allowing it to avoid the Turkey and Azerbaijan blockade. However, given the paucity of funds, the Armenian project has remained only on paper. Another case in point is the possibility of friction in Russia-Iran relations in the future if a sanctions-free Iran makes headway in becoming an energy hub and gaining larger shares in the oil and gas markets of Europe which has been striving to reduce its dependence on Russian gas. Moreover, realities of the INSTC's geopolitical geometries may complicate even further if the corridor expands to include countries from the Baltic and Nordic regions along with other interested states like Japan under its ambit. Nevertheless, given that the main argumentation behind the corridor is to reap commercial benefits, it is unlikely for the geopolitical rationale to override economic reasoning.
The INSTC and BRI: A Harmonious Grid?
The INSTC and China's BRI are both colossal multi-modal undertakings which enhance economic connectivity and promote infrastructural growth. However, conceived almost a decade before the launch of the BRI, the INSTC is a much older project. Unlike the BRI where China plays the role of the foreman, it follows a much more multilateral approach with multiple stakeholders participating on a level playing field. INSTC proposals are also devoid of 'debt-trap' fears which have often plagued the appeal of the BRI. While this makes the INSTC much more transparent and reliable and thereby increases its tenability in the long run, it also implies more constraints in its development process. The shortage of funds for constructing missing links in the corridor is one such example. As the helmsman of the BRI, China is not only willing to invest large sums into the project but is also willing to risk markedly low returns on its long-term investments. This, however, points to the concern that the entire project is a decisive strategic manoeuvre. For India, this holds particularly true for the CPEC stretch on the BRI whose Gwadar port is seen as a catalyst for China to gain a strategic foothold in the Indian Ocean Region. China's bid to extend ties into Afghanistan and Iran have stirred these tensions further. Nonetheless, it is important to note that Iran's growing ties with China need not necessarily come at the cost of India-Iran relations. Besides, the North-South axis of the INSTC can, in fact, complement the East-West axis of the BRI to make for a more cohesive transport grid in Eurasia. Although the INSTC and China's BRI initiative are often pitted against each other, it must be understood that the two are not entirely incompatible with each other.
Bottlenecks and Constraints
Progress on the INSTC has taken place in fits and starts. Following the progress made in the first few years of its inception, development on the corridor slowed down from 2005 to 2012. Progress picked up the pace again after the sixth meeting of the INSTC members in 2012 and the project has been gradually gaining momentum since. Coincidently, this was the same year in which India launched its 'Connect Central Asia' initiative. One reason behind the sluggish pace of progress was the imposition of sanctions on Iran which isolated it on the global stage. The other major stumbling block has been the lack of financial backing. None of the three main participants has pockets deep enough to ensure unwavering funds for a project of this scale. Different stakeholders are funding different sub-projects creating structural and technical problems for the corridor owing to its disjointed nature. One such problem is the break of gauge issue. The standard railway gauge used by Iran, a central transit hub, is different from the broad gauge used by Russia and the Central Asian nations. For instance, the Rasht-Astara rail link requires a change of gauge from the standard one as the line crosses from Iran into Azerbaijan. This necessitates the need for more change of gauge facilities. The presence of multiple stakeholders creates other problems like customs control and documentation issues, lack of harmony in transportation laws and improper insurance coverage.[2] Moreover, the project still lacks an information exchange platform. This points to the absence of adequate digitalisation and private sector participation in the INSTC. Although the corridor has garnered interest from some companies like Deutsche Bahn, private sector involvement in the corridor has largely remained dormant owing to their concerns for steady returns on investment and security fears. The corridor passes through regions with critical security risks — be it instability in the conflict-ridden Caucasus, extremism in Afghanistan, domestic discord or forms of transnational organised crime like drug trafficking. This puts the security of cargo transit into question and few companies are willing to gamble with this risk, putting the project's economic viability in jeopardy.
The Path to the Future
While the North-South Corridor holds immense potential, its full realisation is contingent on the resolution of the bottlenecks and constraints impeding its progress. Addressing these challenges requires closer cooperation with government agencies and private enterprises at both regional and international levels. First, it is imperative to understand that the main selling point of the corridor is commercial gain from increased connectivity. To this end, the INSTC members must avail and make practical and effective use of its complementarity with the existing grid of transnational corridors in Eurasia owing to the North-South axis that the corridor operates on. Synergy with other corridors will allow the INSTC to create additional positive economic spill-overs. Synchronisation with corridors of the Trans-European Transport Network such as the North-Sea Baltic corridor, with organisations like the Black Sea Economic Cooperation (BSEC) and other nations like Japan, Myanmar and Thailand can significantly enhance the outreach of the project. Second, the INSTC members must incorporate new digital technologies, launch a web portal for information exchange and build digital nodes along the corridor to turn it into a fully integrated networking system. One way of achieving this is to have India, with its robust IT sector, take the lead in the digitalisation of the corridor. The other is to push for greater participation from the private sector which is significantly more efficient in advanced technologies.[3] Third, infrastructural and technical issues must be resolved. Integration of logistics assets, provision of visa facilities, ease of gradients, aggregation of cargo bound in the return direction and increasing availability of change of gauge facilities are some steps in this direction. Fourth, it is equally important to work towards greater harmonisation of policies. This necessitates the creation of high-level working groups and adept integration of policies and laws. It is, however, important to ensure that changes introduced in the direction of legal harmonisation must not be integrated with local laws unexpectedly in a trice but rather in a step-by-step manner to ascertain a smooth transition. Only once these steps are undertaken and the existing bottlenecks removed, can the INSTC members expand the ambit of the project to include new domains like smart energy, blockchain technology, pipeline connectivity, and consider the prospects of extending the corridor to areas like North Africa and the Arctic region.
Conclusion
The International North-South Transport Corridor was initiated based on the vision of India, Russia and Iran to enhance strategic partnership and economic cooperation by augmenting connectivity through Central Asia. Although the initial progress was slow, the project has expanded dramatically to potentially increase its reach up to Northern Europe. Extending its geographical stretch to such an extent and tapping into its vast potential, however, is bound to be a time taking process. Questions over sanctions on Iran and Russia, the mustering of adequate economic wherewithal and lack of private participation still linger. Nonetheless, it would be unwise to judge the corridor's capacity to deliver before it becomes fully operationalised. Given that development on the corridor is still underway, it can be easily modified to overcome structural problems. Cargo exchange and private participation are also bound to drum up further as Asia slowly develops into a larger consumer market itself. While this presents a positive outlook for the corridor's future, its actualisation rests on the ability of the member states to maintain sustained efforts.
---
[1] Hriday Ch. Sharma, "Turning the International North-South Corridor into a 'Digital Corridor'", Comparative Politics Russia, 4 (2018), 125, 10.24411/2221-3279-2018-10008.
[2] "INSTC Conference-India 2015", 87-94.
[3] Hriday Sharma, "Turning the International North-South Corridor into a 'Digital Corridor'", 124-138
Pandemic Recovery: White House – Check-In or Check-Out Times
Some 200 nations of the world are in serious economic pains of varying degrees; the images and narratives on social media makes the world appear small and spinning out of control, shrinking mental abilities to Tik-Tok tempo to fit small size screens. In reality, when global dialogues engage some 5000 languages, 2000 cultures, bouncing in 10,000 cities, 11,000 Chamber of Commerce, 100,000 trade associations and some five billion connected alpha dreamers extremely dynamic vibrancy appears. The world is immensely large, as only less than 5% its populace has ever travelled globally while 50% never went outside their own country. On social media, everyone is a certified global expert.
Nevertheless, some 200 nations are trying to change the world toward a better workable plateau, peaceful diversity, tolerance and some sort of balanced trade. The world is hungry seeking out untapped hidden talents of its local citizens, suppressed by the bad local policies. There are continents, oceans, jungles, animals and things, simply, so much, so large, so vast, a mind cannot fathom. Blessed are those who have open minds and souls. The rest self-imprisoned in their own minds, lost in the darkness of their own fears. The borderless world of commerce always needs colorfully smart; open to diversity to bounce in global space with national and global collaborations.
Such doctrines lost during the last decades as economic disconnectivity blossomed under hologramic economies. Pandemic recovery, today, forces mobilization of the midsize business economy as a bold adventure on quality exportability based on upskilled citizenry. Occupationalism demands small and midsize manufacturing to uplift local grassroots prosperity. In the history of humankind, no other experiment of human endurance has ever been as successful as America; a century old, image supremacy of entrepreneurialism wasted when some 100,000 factories and Middle-Class America disappeared from the heartland. The manufacturing based economy laughed at over 'information economy' and hologramic adventuring. Deep study and new global age thinking is a perquisite.
Three types of new challenges
Nations without funding: It is almost a fact most governments from top to bottom are simply broke, and almost a fact most governments have already wasted their funds beyond their means. However, if we focus just on priorities, above programs are primarily not new funding dependent rather they are deployment hungry and execution starved. Any government anywhere in the world in the name of superior efficiencies can easily adopt digitization policy as a survival strategy and make all the processes highly affordable by bringing them on digital formats. The rain of free technologies is flooding the global markets. It is more about upskilling departmental leaderships to adapt to such opportunities, without fear.
Nations without infrastructure: Small percentages of nations have the infrastructure, rest assembling like Lego as they go. The internet connectivity or knowledge plug is almost everywhere. The lack of imagination and upskilling of the gatekeepers is a critical issue.
Nations without digitization: there are a majority of nations where mental attitudes are significant problems, fear of being replaced as redundant or fear of exposing lack of competence preclude any adventure on digitization. No nation will survive on economic progress without national digitization mandates.
Three types of new models: Start with the Marshall Plan thinking, the revolutionary models and national mobilization to catch up the last decade. Start with open debates and honestly frank analysis, no finger pointing. Start with a plastic award night, congratulate failures, and carry on as usual until the next pandemic.
When history becomes nothing, but agreed upon lies, culture as agreed upon fables, truth becomes taboo, dumb down narrative dominates, restless citizenry emerges.
Summary: Within next 50 days, the US Election will make global shock waves, no matter who wins…it will be the battles on acceptance and concession speech, the mail-order selection criteria my linger weeks or months in chaos… the Vaccines races may collide with bad results and delay the process to 2022. The economic recovery shaped W may bring reopening normalcy possibly in 2022. Tough and difficult times demanding critical thinking and mental endurance on all fronts. Study how national mobilization of mid size economy works in digital age.
Plan wisely and select right paths; but open bold and honest discussions, as masked and sealed lips are where most of the problems originally germinated. Move or get moved.