Human Footprint Devastating Wildlife: An Article For Earth Day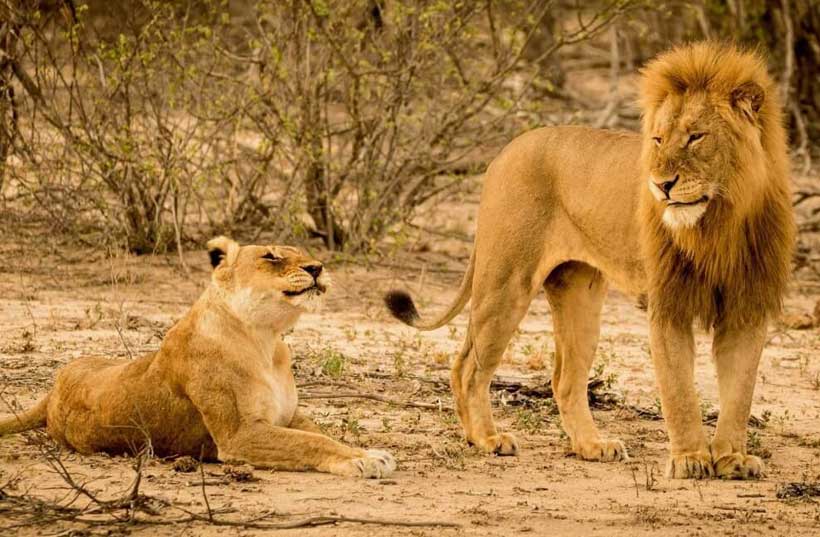 Animals can be beautiful; they can be sleek, graceful, powerful, or just plain adorable, even cuddly.   A field of wild flowers chanced upon can take your breath away.  Wordsworth so moved by 'a host of golden daffodils' put pen to paper, and we are richer for his poem.  And tourists in their thousands visit coral reefs for their stunning beauty and sea life.  So it is distressing when scientists confirm our gut feelings about the human footprint on this natural environment.
Few people know that March 3 was World Wildlife Day, or this coming Sunday (April 22) is Earth Day — perhaps Trump sucking up all the media oxygen is responsible.  The fact remains, world wildlife is under serious threat, and in ways we can't even imagine — not forgetting the eventual disaster due to climate change, unless the world wakes up.
Not so long ago Science, the voice of AAAS America's largest science body, published three papers describing the harmful, even devastating, impact of modern human presence.
The first is a mammoth global study spanning the four major continents and New Zealand.  Authored by over one hundred scientists, it follows the movements of 57 mammalian species through the GPS-tracking of 803 individuals.  It finds a strong negative effect of the human footprint on animal movement.
The scientists develop a human footprint index (HFI) comprising multiple aspects of human influence:  built environment, croplands, pastures, nighttime lights, roads, waterways, railroads, population density, etc.  On the animal side, they note and separate the effects of resource availability and body mass on vagility (migration distances) — larger species travel further as do carnivores.
They then compute animal movement as the distance between subsequent GPS locations over nine time scales ranging from one hour to 10 days.  At each time scale and for each individual, they calculate the median (middle range) and longest distance movements. These procedures point to the thoroughness of their research.
Overall the findings indicate a decline in movement of mammals in high HFI areas ranging on average from one-half to one-third of their movement levels in areas without human presence.  For example, the median displacement of carnivores over the 10 day period in high HFI areas was only about half when compared to zero impact regions.  And the long distance movement over the same period in HFI areas was down to a third, averaging 6.6 km versus 21.5 km.  The impact on feeding and breeding then is clearly severe.
The authors note the consequences for ecosystem function globally, the effects being critical for wildlife conservation and also in the spread of disease.  In the latter aspect, the authors warn that "reduced vagility may go beyond ecosystem functioning to directly affect human well-being."  In their understated words it means dangers of animal extinction and human epidemics.
Most of us always assume all bees are good.  Apparently not, as a couple of scientists explain.  So as we reach for that honey jar … ; it all depends on where it came from. That is the contention of the second piece which assesses the impact of managed honey bees on wild bees and other pollinators.
Pointing to the rapid global growth in managed bee colonies and the attention devoted to them, the authors believe this focus reduces efforts to preserve wild pollinators so necessary for wild plants and flowers.  In fact, high densities of such bees worsen the decline of these wild pollinators, and have also been linked to the spread of disease via shared wild flowers.  Long term this is a worsening threat to wild plants and flowers, many facing extinction.
The authors identify managed honeybees and their honey production and pollination of commercial crops as an agricultural issue, not an ecological one.  They advocate restriction of managed honey beehives in protected-ecological areas to reduce their harmful effects  noting that half of all European wild bees are threatened with extinction.
The theme for Earth Day is End Plastic Pollution.  If one ever wondered what can happen to a plastic bag discarded carelessly, the following research has a surprising and worrying answer.
This third Science article looks at plastic waste entering the oceans, often through catchment areas into rivers feeding into the ocean.  It assesses the influence of such waste on disease in reef-building corals.  The authors survey 159 coral reefs in the Asia-Pacific, a region containing 55.5 percent of global reefs and 73 percent of the human population living within 50 km of a coast — about a quarter billion people.
An estimated 4.8 to 12.7 million metric tons of plastic waste pollutes the oceans each year.  A model based on a high end figure of 8 million estimates that more than a quarter of this is pouring in from just 10 rivers, eight in Asia.  Of these the Yangtze alone dumps 1.5 million metric tons each year.  The river waste is a result of mismanagement and clearly can be reduced given resources and better waste collection and disposal practices.
In the oceans, microbes hitch a ride on the plastic, living longer and increasing their chances of landing on an unfortunate host.  The authors have measured plastic items per 100 square meters.  The count can vary from a low of 0.4 in Australia to a high of 25.6 in Indonesia.  Size of human population in coastal regions, good management or mismanagement of plastic waste disposal are all factors in the amount of waste entering the water.
The authors estimate 80 percent of marine plastic debris originates from land, thus offering a possibility of significant reduction through better waste management.  They develop a prediction model showing that by 2025 the waste will almost double in low-income countries like Myanmar but will edge up just 1 percent in Australia.  In total, they estimate a colossal 11.1 billion plastic items entangled on reefs across the Asia-Pacific region and expect the number to increase 40 percent by 2025 without stronger waste management intervention.
The study results are striking.  The likelihood of disease rises from 4 percent in areas free of plastic to an average of 89 percent when the coral has such debris.  Another issue is coral structural complexity which underpins micro-habitats for reef-reliant organisms.  Unfortunately, the study finds that plastic debris is up to 8 times more likely to affect reefs with greater structural complexity.  This lack of habitat can devastate fisheries through a drop in productivity by a factor of three.  Thus public awareness here could be a critical factor.
The parrots in the local pet store are almost always at risk.  It is human encroachment the owner tells us.  Forests are cut down, reducing habitat and food sources, and diminishing parrot populations.  Farmers plant crops in the cleared areas.  The parrots may or may not eat these but are perceived as a threat and often killed, further endangering them.
Once upon a time, millions of rhinos roamed across Africa and Asia; now about 30,000 survive, and many species are extinct or about to be.  Sudan, the last male northern white rhino lived at Ol Pejeta Conservancy in Kenya together with his daughter Najin and granddaughter Fatu.  He was 45, equivalent to 90 in human age, and quite infirm.  Earlier this year, when his condition deteriorated to the extent he was unable to stand, the vets decided to euthanize.  Hope lies with in vitro fertilization, and in the genetic material the vets collected from him.  At some future date, it might be possibly to use this to create an embryo with stem cell technology.
The engaging, lovable and cuddly koala is in danger from environmental effects.  its unusual diet of eucalyptus leaves carry a toxin it can usually handle, but increased CO2 levels reduce nutrition and eating more leads to ingesting more poison.  Add to this the Australian drought drying the leaves, leaving little moisture and resulting in kidney damage.
The human footprint also threatens the snow leopard, most closely related to the tiger not its namesake.  Ranging across the high mountain areas of central Asia, China and Mongolia, and revered in Kyrgyzstan, it has become a victim of human-wildlife conflict.  The herders whose livelihood depends on their sheep, goats and yaks do not take kindly to raiding snow leopards.  But their natural prey, the wild ungulates are suffering sharp declines due to competition with domestic herds.  Yet this animal is an example of what a concerted effort to save a species can accomplish.  Its status has been upgraded from 'endangered' to 'vulnerable'.
Altogether, these studies and cases convey a stark warning.  They show that environmental degradation is the promise of a dismal future in which mammalian wildlife is scarce, wild pollinators and consequently wild flowers and plants are sparse, and beautiful coral reefs succumb to plastic waste-borne bacteria depleting reef-supported fisheries.  This is our legacy unless we take a step back to reassess human wants for their impact on the environment.
Author's note:  A version of this article appeared in Common Dreams
2021 will be defined by the more long-term crisis facing humanity: Climate change
Rather than low-tech and often unworkable solutions (reduced or no travel, mass vegan diets) governments are increasingly embracing technology to help us understand and influence the climate – rather than merely respond to it. This should become the norm for public authorities across the world.
China's weather modification programme, for example, could be a lifeline for workable solutions to climate change globally. The technique, known as cloud-seeding, uses silver iodide and liquid nitrogen to thicken water droplets in the cloud, leading to increased rain or snowfall.
The technology has been used to prevent droughts and regulate weather before major events, like in the run up to the 2008 Beijing Olympics.
The Chinese cabinet has announced that its weather modification programme will cover half the country by 2025, with the aim to revitalize rural regions, restore ecosystems, minimize losses from natural disasters and redistribute water throughout the country.
And China's ambitious 'Sky River' programme could eventually divert 5 billion cubic meters of water annually across regions, which could protect millions of people from the effects of drought and water scarcity.
Although critics have, without evidence, described these projects as 'weaponization of the weather', the humanitarian and development potential is huge.
Necessity is the mother of invention, and this is truer than ever with regards to the climate. The world faces a climate-change induced water crisis, with 1.5 billion people affected globally.
The UN predicts that at the current water usage levels, water scarcity could displace 700 million people by 2030.
Carbon emissions are unlikely to be eliminated in high growth economies in regions like Asia, meaning that the world must develop a way to manage emissions' effects on the climate.
Whilst it is true that the basic solutions of eating less meat, cycling to work and cutting back on international flights can help to curb our carbon output in the long-run, it does nothing to help those who suffer from flooding or water scarcity today.
Ultimately, technology is an essential part of the solution.
Big Tech is leading the charge in tackling climate change through the use of Big Data and machine learning. In November 2019, a group of data scientists published a paper entitled 'Tackling Climate Change with Machine Learning'. The paper laid out 13 different applications of using machine learning to tackle the impacts of climate change. One such application was using machine-learning to predict extreme weather events.
Such an application is already being put into action. For example, Bangladesh is one of the most flood-prone countries in the world; approximately 5 million people were negatively affected by flooding last year alone. In order to help combat this, Google teamed up with the Bangladesh Water Development Board and the Access to Information (a2i) Programme to develop a flood notification app that is approximately 90% accurate.
The app, which is enabled by AI flooding simulation, provides the population with timely, updated, and critical information that can help users make informed decisions on the safety of their families and friends.
The same technology has been used in both India and South Africa, and has the potential to save thousands of lives and livelihoods. It is these sorts of innovations that we must rely on to help those who are most vulnerable to the impact of climate change.
It is not only cloud-seeding and weather prediction technologies that will provide humanity with a route out of its biggest existential threat. Breakthrough battery technology, green hydrogen, 5G-based smart grids and carbon-negative factories are set to become commonplace in our fight against rising CO2 levels.
As a global society, we must set our political divisions and some critics' technophobia aside, and step forward in a spirit of international collaboration.
Similarly to how the pandemic showed the need for united global action, climate change will do the same. And just as technology and science was a key part in how the pandemic was brought under control, climate change can only be addressed through tech-based solutions.
The solution to marine plastic pollution is plural, and plastic offsetting is one of them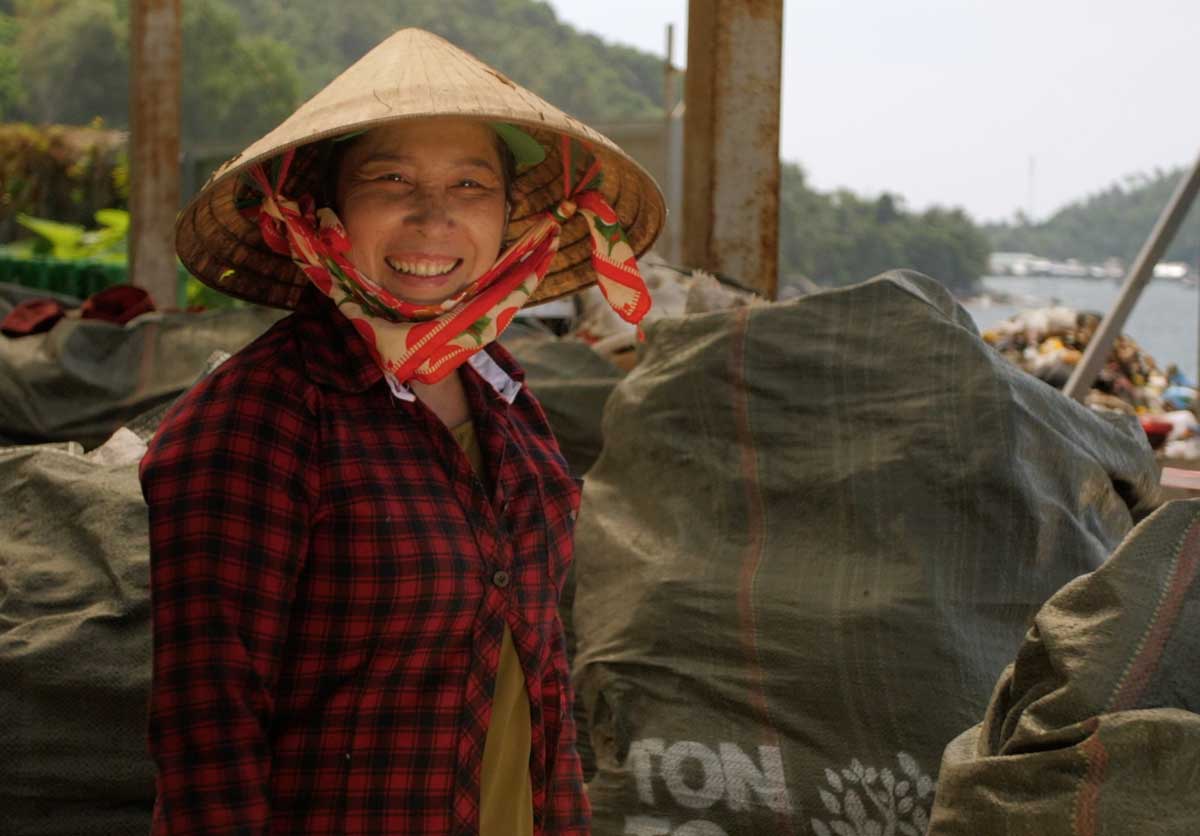 Due to growing concerns around environmental protection, businesses, individuals and governments have been looking for solutions that can be largely implemented to close the tap on plastic pollution.
In the last five years, businesses have strengthened their Sustainability Approach to acknowledge the need to take responsibility for their plastic production and consumption.
If targets have been defined and strong policies followed them to ensure high recycling rates of plastic products, a problem remains. What is the solution for low-value non-recyclable plastics?
This is where plastic offsetting enters the scene. As a derivative of the Carbon Offsetting concept, where trees are planted or protected to capture CO2 emissions, Plastic offsetting also known as Plastic Neutralization, enables companies to take responsibility for their plastic footprint.

Put simply, neutralizing means funding the collection and treatment of plastic, equivalent to the plastic impact of the business. Therefore, giving it the opportunity to compensate for every ton of plastic it has produced by ensuring there is one ton less in the environment.

From linear to Circular Economy Itis also a breakthrough in our traditional model of production, the linear economy. By extending the producer responsibility (EPR), this concept allow to build the bridge that lead to the ideal model, the circular economy, where no waste remains.

This innovative solution brings with it diverse positive impact. To the environment, by protecting ecosystems from plastic pollution, reducing landfilling and CO2 emissions. A strong social impact, by local communities by empowering local communities with work and better incomes. But also businesses, by becoming more sustainable with the reduction of the plastic footprint and a strengthen corporate social responsibility.

TONTOTON, a Vietnamese company, based in Ho Chi Minh City has succeed to connect all stakeholders to create a new market for low-value non-recyclable post-consumer plastic, on the scheme of circular economy.

TONTOTON Plastic Neutralization Program

Following the idea that the informal sector achieve to collect and recycle large amount of plastic in poor waste management areas, Barak Ekshtein, director of TONTOTON decided to look closer to the problem. In fact, a study shows that '97% of plastic bottles were collected by informal waste pickers.

The problem therefore does not lie in the logistics but in the price. By giving a market price to non-recyclable plastic, it allows waste collectors to collect and treat waste and thus avoid plastic pollution.

TONTOTON currently works in Southern Vietnamese Islands, Hon Son and Phu Quoc, and has already few tons of low-value plastic waste. To do so, it collaborates with local waste-pickers and thus provide them better incomes. The program focuses on preventing ocean plastic by following the Ocean Bound Plastic Certification. Their activities are audited by a 3rd party control body, the internationally recognized company, Control Union.

To treat the waste, TONTOTON partners with a certified cement plant, through co-processing, to valorize waste as an alternative energy and raw material. "Our system can solve two issues. Plastic is made of fossil fuels and contains more energy than coal. Thus we can replace industrial coal consumption with non-recyclable plastic waste. The plastic will not end up in landfill or oceans, therefore reduce levels of coal consumption and thus also CO2 emissions.", says Barak Ekshtein.

Businesses engaged in their program can claim plastic neutrality on the amount of plastic neutralized to share their sustainability efforts. Moreover, indicate it on their neutralized product by bearing the "Plastic Neutral Product" label.
Climate Change in Vanuatu: Problems Ensue
Authors: Harsh Mahaseth and Shubham Sharma*
Vanuatu announced its intention to seek legal action against corporations and governments who have benefited from products which had caused climate change. Minister Regebvanu, in the 2018 Climate Vulnerable Summit sought to explore legal actions against companies, financial institutions and governments liable for the damages caused to Vanuatu due to climate change, either by direct to indirect actions of the said parties. Vanuatu, like other small island nations, is seeking damage claims against carbon emitters who have contributed to climate change and benefited from it. Vanuatu seeks to claim reparations for damage caused by events related to climate change such as the 2015 cyclone which wiped out an estimated 64 per cent of Vanuatu's GDP.
A case of action against global polluters isn't novel. Climate Change litigation has its precedence, with over 1300 cases having been filed across 28 countries, where various public and private entities have petitioned the Courts for environmental action or relief. The source of the litigation comes for various multilateral treaties, such as the Stockholm Declaration on the Human Environment, Convention on Environmental Impact Assessment in a Transboundary Context, United Nations Framework Convention on Climate Change, United Nations Convention on the Law of the Sea, and others treaties combating pollution.
For Vanuatu, one of the major obstacle, other than the likely opposition from powerful States, includes finding a suitable forum; identifying relevant substantive obligations and various challenges relating to attribution, causation and evidence before they are able to make successful climate litigation before an international body such as the International Court of Justice (ICJ), scholars have argued that a path for successful litigation exists through Article 36, paragraph 2 of the ICJ Statute, where by accepting compulsory jurisdiction of the ICJa case for prevention obligations under the lex special is of the UNFCCC, human rights law or customary international law.
Strategic Public Climate Litigation, an injunctive relief solution where the aim is to influence public policy or policy decisions primarily through the attainment of injunctive relief by asserting governmental failure to account for GHG emissions associated with public projects and cases of judicial review of public regulatory action (or inaction) on climate change, has already achieved some degree of success. An example would be the Australian Conservation Foundation et al. v. Minister for Planning where there were concerns with regards to GHG emissions of a new coal mine which lead a tribunal to determine the lasting significant environmental effects of the coal mine in the future would be against the objective of the act which is to "maintenance of ecological processes" and the "future interest of all Victorians." Another example is that of the State of the Netherlands v. Urgenda Foundation, where an injunction was sought to compel the Dutch government to reduce GHG emissions, the supreme court of appeals, upheld this view and ordered the Dutch government to cut greenhouse gas emissions by 25 per cent by the end of 2020, compared with 1990 level.
The second option for Vanuatu is to cast a wide net of a variety of legal theories, such as domestic tort law against carbon majors similar to the petition brought before the Commission on Human Rights of the Philippines, which investigate the responsibility of 47 investor-owned carbon majors for human rights violations due to climate change. For this approach, the initial challenge Vanuatu faces is the lack of a national human rights institution who can bring rights violations caused by climate change. However, the lack of a human rights institution can be mitigated by Vanuatu's independent judicial system, as it is competent to address claims for damage caused by climate change by the polluters. The major hurdle Vanuatu faces is establishing the causation between the defendants' conduct and its result, which is to say whether the action of the defendant lead to or contributed to the disaster, and secondly, the ability to certain specific damage sorted by Vanuatu on the other, especially in cases of non-economic loss and damage.
The recent surge in climate change litigation bodes well for Vanuatu, as the establishing precedence only strengthens their claim for damages. However, Vanuatu still faces major obstacles. Firstly, a lack of an international body to address the issue. Even if a case is brought before the ICJ, it can only be against a Member State. Thus, action against private entities cannot be brought before the ICJ. Secondly, identifying the rights violated and then assessing and assigning the damage liability to individuals, entities and governments. Thirdly, if Vanuatu pursues action in domestic courts, there are issues relating to the appearance of the party to the summons and the ability of Vanuatu to enforce the judgment. As the primary means of compliance for offenders in the international area are sanctions, Vanuatu without support from larger nations wouldn't be able to handout sanctions to force compliance. There are many problems that Vanuatu faces but they cannot sit still now, and it is time to act and make the polluters liable.
* Shubham Sharma is a graduate from NALSAR University of Law. He has worked on several research projects relating to human rights, juvenile justice, and climate change.