Human Footprint Devastating Wildlife: An Article For Earth Day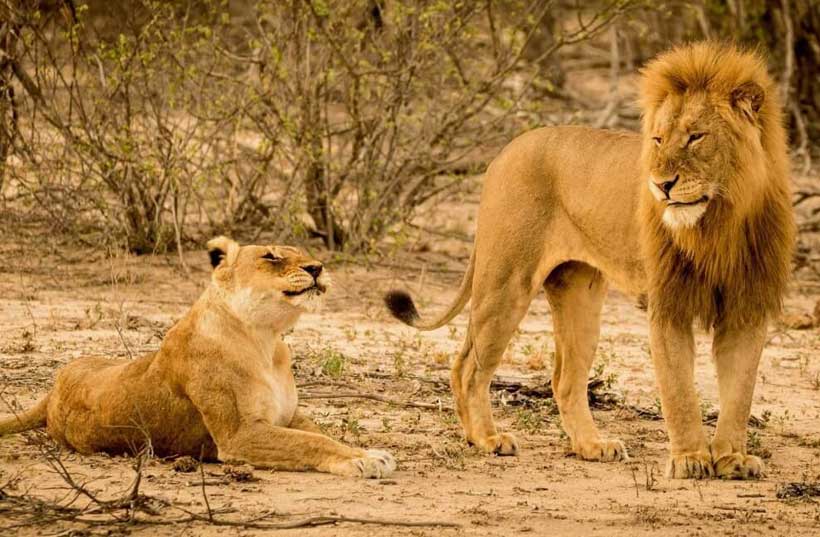 Animals can be beautiful; they can be sleek, graceful, powerful, or just plain adorable, even cuddly.   A field of wild flowers chanced upon can take your breath away.  Wordsworth so moved by 'a host of golden daffodils' put pen to paper, and we are richer for his poem.  And tourists in their thousands visit coral reefs for their stunning beauty and sea life.  So it is distressing when scientists confirm our gut feelings about the human footprint on this natural environment.
Few people know that March 3 was World Wildlife Day, or this coming Sunday (April 22) is Earth Day — perhaps Trump sucking up all the media oxygen is responsible.  The fact remains, world wildlife is under serious threat, and in ways we can't even imagine — not forgetting the eventual disaster due to climate change, unless the world wakes up.
Not so long ago Science, the voice of AAAS America's largest science body, published three papers describing the harmful, even devastating, impact of modern human presence.
The first is a mammoth global study spanning the four major continents and New Zealand.  Authored by over one hundred scientists, it follows the movements of 57 mammalian species through the GPS-tracking of 803 individuals.  It finds a strong negative effect of the human footprint on animal movement.
The scientists develop a human footprint index (HFI) comprising multiple aspects of human influence:  built environment, croplands, pastures, nighttime lights, roads, waterways, railroads, population density, etc.  On the animal side, they note and separate the effects of resource availability and body mass on vagility (migration distances) — larger species travel further as do carnivores.
They then compute animal movement as the distance between subsequent GPS locations over nine time scales ranging from one hour to 10 days.  At each time scale and for each individual, they calculate the median (middle range) and longest distance movements. These procedures point to the thoroughness of their research.
Overall the findings indicate a decline in movement of mammals in high HFI areas ranging on average from one-half to one-third of their movement levels in areas without human presence.  For example, the median displacement of carnivores over the 10 day period in high HFI areas was only about half when compared to zero impact regions.  And the long distance movement over the same period in HFI areas was down to a third, averaging 6.6 km versus 21.5 km.  The impact on feeding and breeding then is clearly severe.
The authors note the consequences for ecosystem function globally, the effects being critical for wildlife conservation and also in the spread of disease.  In the latter aspect, the authors warn that "reduced vagility may go beyond ecosystem functioning to directly affect human well-being."  In their understated words it means dangers of animal extinction and human epidemics.
Most of us always assume all bees are good.  Apparently not, as a couple of scientists explain.  So as we reach for that honey jar … ; it all depends on where it came from. That is the contention of the second piece which assesses the impact of managed honey bees on wild bees and other pollinators.
Pointing to the rapid global growth in managed bee colonies and the attention devoted to them, the authors believe this focus reduces efforts to preserve wild pollinators so necessary for wild plants and flowers.  In fact, high densities of such bees worsen the decline of these wild pollinators, and have also been linked to the spread of disease via shared wild flowers.  Long term this is a worsening threat to wild plants and flowers, many facing extinction.
The authors identify managed honeybees and their honey production and pollination of commercial crops as an agricultural issue, not an ecological one.  They advocate restriction of managed honey beehives in protected-ecological areas to reduce their harmful effects  noting that half of all European wild bees are threatened with extinction.
The theme for Earth Day is End Plastic Pollution.  If one ever wondered what can happen to a plastic bag discarded carelessly, the following research has a surprising and worrying answer.
This third Science article looks at plastic waste entering the oceans, often through catchment areas into rivers feeding into the ocean.  It assesses the influence of such waste on disease in reef-building corals.  The authors survey 159 coral reefs in the Asia-Pacific, a region containing 55.5 percent of global reefs and 73 percent of the human population living within 50 km of a coast — about a quarter billion people.
An estimated 4.8 to 12.7 million metric tons of plastic waste pollutes the oceans each year.  A model based on a high end figure of 8 million estimates that more than a quarter of this is pouring in from just 10 rivers, eight in Asia.  Of these the Yangtze alone dumps 1.5 million metric tons each year.  The river waste is a result of mismanagement and clearly can be reduced given resources and better waste collection and disposal practices.
In the oceans, microbes hitch a ride on the plastic, living longer and increasing their chances of landing on an unfortunate host.  The authors have measured plastic items per 100 square meters.  The count can vary from a low of 0.4 in Australia to a high of 25.6 in Indonesia.  Size of human population in coastal regions, good management or mismanagement of plastic waste disposal are all factors in the amount of waste entering the water.
The authors estimate 80 percent of marine plastic debris originates from land, thus offering a possibility of significant reduction through better waste management.  They develop a prediction model showing that by 2025 the waste will almost double in low-income countries like Myanmar but will edge up just 1 percent in Australia.  In total, they estimate a colossal 11.1 billion plastic items entangled on reefs across the Asia-Pacific region and expect the number to increase 40 percent by 2025 without stronger waste management intervention.
The study results are striking.  The likelihood of disease rises from 4 percent in areas free of plastic to an average of 89 percent when the coral has such debris.  Another issue is coral structural complexity which underpins micro-habitats for reef-reliant organisms.  Unfortunately, the study finds that plastic debris is up to 8 times more likely to affect reefs with greater structural complexity.  This lack of habitat can devastate fisheries through a drop in productivity by a factor of three.  Thus public awareness here could be a critical factor.
The parrots in the local pet store are almost always at risk.  It is human encroachment the owner tells us.  Forests are cut down, reducing habitat and food sources, and diminishing parrot populations.  Farmers plant crops in the cleared areas.  The parrots may or may not eat these but are perceived as a threat and often killed, further endangering them.
Once upon a time, millions of rhinos roamed across Africa and Asia; now about 30,000 survive, and many species are extinct or about to be.  Sudan, the last male northern white rhino lived at Ol Pejeta Conservancy in Kenya together with his daughter Najin and granddaughter Fatu.  He was 45, equivalent to 90 in human age, and quite infirm.  Earlier this year, when his condition deteriorated to the extent he was unable to stand, the vets decided to euthanize.  Hope lies with in vitro fertilization, and in the genetic material the vets collected from him.  At some future date, it might be possibly to use this to create an embryo with stem cell technology.
The engaging, lovable and cuddly koala is in danger from environmental effects.  its unusual diet of eucalyptus leaves carry a toxin it can usually handle, but increased CO2 levels reduce nutrition and eating more leads to ingesting more poison.  Add to this the Australian drought drying the leaves, leaving little moisture and resulting in kidney damage.
The human footprint also threatens the snow leopard, most closely related to the tiger not its namesake.  Ranging across the high mountain areas of central Asia, China and Mongolia, and revered in Kyrgyzstan, it has become a victim of human-wildlife conflict.  The herders whose livelihood depends on their sheep, goats and yaks do not take kindly to raiding snow leopards.  But their natural prey, the wild ungulates are suffering sharp declines due to competition with domestic herds.  Yet this animal is an example of what a concerted effort to save a species can accomplish.  Its status has been upgraded from 'endangered' to 'vulnerable'.
Altogether, these studies and cases convey a stark warning.  They show that environmental degradation is the promise of a dismal future in which mammalian wildlife is scarce, wild pollinators and consequently wild flowers and plants are sparse, and beautiful coral reefs succumb to plastic waste-borne bacteria depleting reef-supported fisheries.  This is our legacy unless we take a step back to reassess human wants for their impact on the environment.
Author's note:  A version of this article appeared in Common Dreams
Staring an Ecological and Humanitarian Disaster in the Face
Authors: Meena Miriam Yust and Arshad M. Khan  
The Red Sea is a rich marine haven, diverse and home to hundreds of species of fish and coral colonies. At its southern mouth, it also harbors an almost half-century old static oil tanker.
If one were to recount the history of Safer, this fuel storage and off-loading (FSO) vessel, most would find it impossible to believe. Thirty years ago, it was grounded about five miles off the west coast of Yemen; it is still there! To make matters worse, it is also loaded with almost all of its original cargo. This amounts to 1.1 million barrels of oil or four times what was on the Exxon Valdez, which caused the worst environmental disaster in US history.
Maintenance of the ship stopped in 2015 when the Yemen civil war began, presumably because the operation was based in Yemen. Built 45 years ago, the rusting vessel is now in danger of breaking up.
In April 2022, the UN unveiled a plan which had been largely funded by the summer to follow. It had also secured the backing of the official Yemeni government and the de facto controlling authorities.
The plan calls for installing a replacement for the FSO Safer within an 18-month period and then an emergency operation over four months to transfer the oil to a safe temporary vessel and void the immediate threat. But the plan has gone nowhere.
As reported by Inter Press Service (IPS), Paul Horsman of Greenpeace International is convinced of the seriousness of the problem and states, "We are staring a major disaster in the face." He holds the UNDP (United Nations Development Program) fully responsible, accusing it of jeopardizing an agreement that took years to negotiate.
A breakup of the vessel would be a monumental disaster for it would destroy the livelihood of Yemeni fishermen and put at peril the ecology of the Red Sea.
The Red Sea's varied ecological environment is home to several hundred species of fish and a striking 600-year-old coral colony. The sea serves as habitat for many endangered species including the hawksbill sea turtle and the halavi guitarfish. Several species of sharks and dolphins live in these waters, and the sea has the third largest population of dugong in the world. A large marine mammal, the dugong is cousin to the manatee and listed by the IUCN (International Union for Conservation of Nature) as a species vulnerable to extinction. If endangered, scientists believe recovery would be hampered by its slow reproduction rate.
"If the Safer leaks, or worse explodes, it is the UNDP that will carry the blame," says Horsman adding, "The technology and expertise are available … they [UNDP] should just get out of the way. …"
But the UNDP has its own internal bureaucracy. According to Russell Geekie who is a UN Senior Communications Advisor on site, the UNDP is required to work with other UN agencies and partners. Complicating the issue is the political crisis in Yemen.
Also another major challenge now is the limited availability of suitable storage vessels to off-load the oil, mostly due to the war in Ukraine which has substantially increased their price.
In September 2022, $77 million was pledged at the sidelines of the UN General Assembly meeting, although another $38 million for a double-hulled storage vessel to hold the oil is still lacking. As an update, donors have now deposited $73.4 million and pledged another $10 million.
So the blame game continues and the numbers in millions of dollars plod through the UNDP bureaucracy. Small potatoes, when one realizes the cost of an oil-spill clean-up there, should it happen, is estimated at $20 billion. This excludes the humanitarian catastrophe it would cause in an already war-torn Yemen as well as the parts of Somalia that depend on the fisheries in the area.
Human folly, tragedy and irony go hand-in-hand as all of the above is transpiring during Achim Steiner's tenure as head of UNDP. A Brazilian of German descent, he has also served as Director General of the International Union for Conservation of Nature.
President Biden professes to be an environmentalist, although he has supported oil on occasion for energy security. Surely he could do something to avert a terrible disaster. But then the Red Sea is far away and the Yemenis and Somalis don't vote in the US elections.
Authors' Note: This piece first appeared in CommonDreams.org.
Warm Winters and Global Warming: Does the COP work?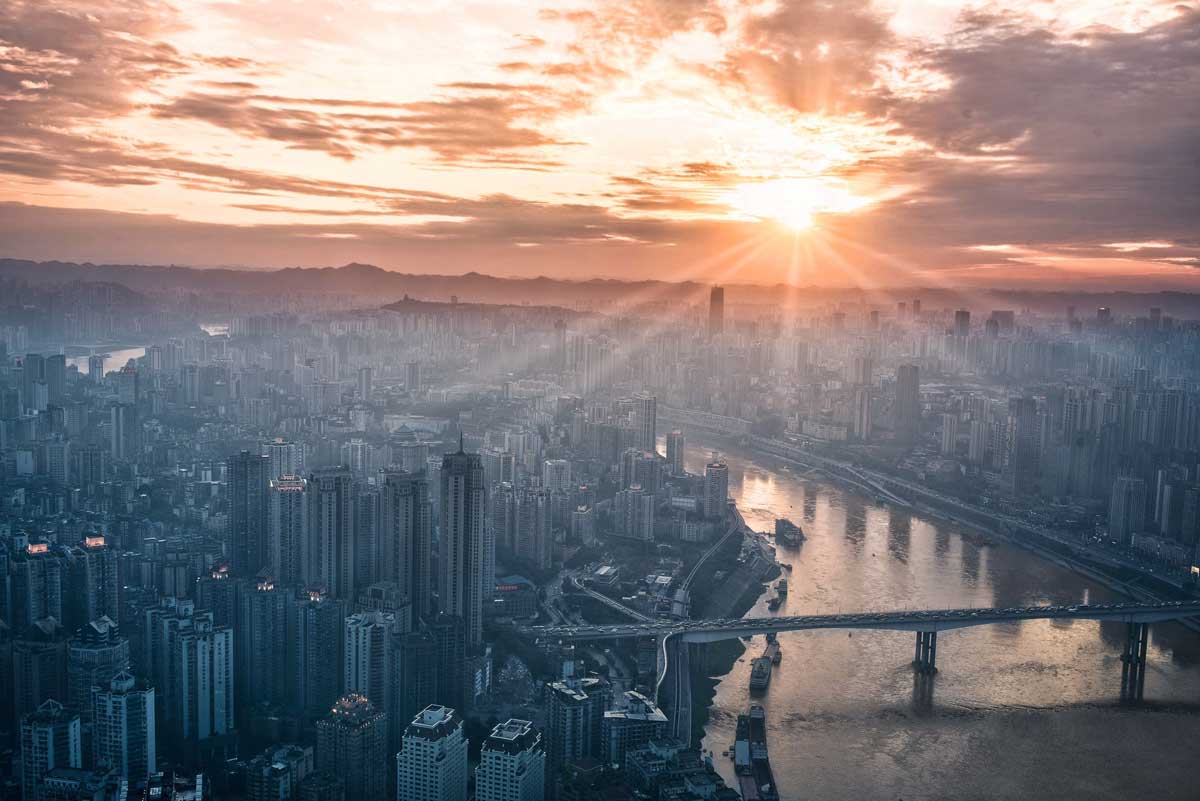 We have passed 2022 with many environmental problems and the impact of a changing climate, natural disasters that cannot be avoided, wars that are still happening, and social habituation with the COVID-19 outbreak. However, more than the things that have been mentioned, humans who are in this anthropocene period need to be more cautious in responding to their environment. The loss of many animals and the increase in seawater temperature are indications that the real threats from the environment are no longer in "alert" or "alert" status but are already at the "danger" level. Some scientists are predicting a worst-case scenario of the earth in the next few years.
In early 2023, the news was shocked by the fact that the Saudi Arabian desert had become green due to the incessant rains in recent months. Saudi Arabia, a desert country, has become a green land, something that has never existed in history, violating its natural laws. It's different in Arabia and Europe, which go through the winter and experience a temperature rise so that the ice is no longer present in some parts of Europe this year. Although there are numerous traditions and sports practiced by the community that can only be practiced in winter, for example, ski sports,
In 2022, the warmest weather record was broken into different parts of the world, including England, where it was recorded above 40 degrees Celsius. The cause of this increase in temperature is triggered by many factors, of course; for example, severe forest fires that hit parts of Europe and Australia are related to hot weather. During this time, the weather in Pakistan and India is very warm because the temperature reaches 51 degrees Celsius.
In a range of studies, scientists have concluded that the increase in temperature is probably due to climate change. Rising temperatures are expected to negatively impact humans and nature, including frequent droughts and diseases caused by warm weather.
The British Meteorological Office predicts that the Earth's temperature will rise in 2023, making it one of the warmest years in the world.
Temperatures are forecast to rise for the 10th consecutive year, when global temperatures have risen at least one degree Celsius above average.
The world is about 1.1 degrees Celsius hotter compared to the period before the Industrial Revolution in 1750–1900, when humans started using large amounts of fossil fuels and released emission gases into the atmosphere.
Temperatures on Earth in 2023 are expected to be 1.08 to 1.32 degrees Celsius warmer than the pre-industrial or pre-industrial average.
COP and its myths
Meanwhile, countries around the world are committed to reducing emissions to keep temperature rises below 1.5 degrees Celsius to prevent the worst impacts of climate change. Many countries around the world have come to an agreement on that commitment since 2015. Similarly, the real actions that have been achieved However, the reality is that global temperatures also become warmer each year without being able to avoid it. The existence of the COP, which aims to slow the rate of increase in the earth's temperature, actually needs to be questioned again, starting from the formation of the COP itself, the procedures for implementing decisions, and the time-consuming implementation.
Among the things that make the COP less reliable in efforts to control the earth's temperature, there are:
Firstly, the fact that the COP, which is under the umbrella of the UN, is not a suitable place for efforts to reduce carbon emission commitments because, basically, the UN was originally designed to bring about peace between people, while climate change must be designed for humans to face an environment that cannot be negotiated like humans.
Secondly, the UN has a voluntary system. There is no obligation to follow and obey the rules that are in place. Not all countries in the world have participated in the 2015 COP Paris Agreement. Countries of the world can leave the UN at any time if they are deemed inappropriate and are no longer sought after. There is no ultimate coercive law; it's all voluntary.
The third, the COP was designed inappropriately based on the needs of nature and the environment, because the environment cannot speak like humans do, but the agendas and communiqués in the COP are prepared based on the needs and interests of the countries in the COP, where the votes are the most and are considered most profitable; that's how the agenda and the rules of the COP were made. This is clear from previous COPs 26 and 27.
At COP26, the phrase "stop" the use of fossil fuels was modified to "periodically decrease" the use of fossil fuels. With regard to COP27, the discussion focused on financing and the financing system established by developed countries for developing countries. The grants that were issued during the Paris agreement were considered to have not been on target; there was a lot of suspicion in the flow of grants, not to mention that developed countries like America were considered to not be keeping their promises to spend climate change funds as promised at the beginning of the agreement. China, which produces the second-largest gas emissions after America, is considered not entitled to climate compensation funds, but as the second-largest economy, it should contribute funds.
Indirectly, every year, the COP even looks like a myth because they say that if you do this, it's going to produce this. All the agendas which have been agreed are but temporary human consolations. It's not that the COP under the umbrella of the United Nations is not functioning properly; all plans and aspirations are actually logical and can be implemented; it's just who and how these commitments are carried out that makes everything feel like a myth.
An insight into the climate disaster in the future
The IPCC released its most recent report in August 2021 by analyzing 14,000 studies, 234 experts from 65 countries concluded that the earth's temperature will rise 1.5 degrees Celsius compared to pre-industrial times of 1800–1850 in 2040.
The temperature increase is faster than forecast for 2050. According to this 4,000-page report over seven years, rising global temperatures cannot be avoided even if each country achieves net-zero or net-zero emissions by 2050.
The meaning of this research is that certain countries will run out of water, some lands will sink, diseases from ancient viruses will return to life and attack humans more than COVID-19, there will be no ice in winter, and predictions of extinction or the genetic transformation of humans will occur.
A bright light in the dark
Human instinct will always seek to prevent catastrophes, hunger and fear. Even though the rate of change on the earth is getting worse day by day, several new breakthroughs have still been successfully created by humans to meet their needs in order to survive. Examples such as air conditioners are created by people to cope with warm summers. Cell farms that can cut livestock production costs, carbon bankers for energy, and even plans to occupy the moon and discover new habitable planets All efforts outside of climate agreements and negotiations will always be a way of life for the good hopes of human life in the future, especially for today's young generation, which will inherit the earth in the future. However, it is important to understand that regardless of the quality of existing discoveries, they will not be the same as the clean air that still exists today. Similarly, whatever the quality of the house in the future, it will not necessarily be as comfortable as the land we live on today.
Seals, Satellites and Dung Beetles -What Links Them?
Imagine hunting for a fish dinner in the middle of the ocean, in the middle of the night without flashlight, compass, or iPhone . . . and then to find a way back to land. This is what seals must accomplish on a regular basis to survive. These pinnipeds, so often seen posing with a ball balanced perfectly on a whiskered nose or bowing gracefully for a circus display, have skills that cannot be seen on the stage. In fact, they give our close relatives the chimpanzees something to envy.
One sign of intelligence is an ability to recognize and respond to human gestures. Chimpanzees have difficulty doing this. Dogs are one of a few species capable of doing so. It turns out seals, too, can recognize human gestures and, surprisingly, perform even better than dogs at these tasks, as has been demonstrated through research. The grey seal outshone almost all the other animal contestants.
A dog resting comfortably by the fireplace after a nice meal is a familiar sight for many of us, and it does not take a stretch of the imagination to picture a seal doing the same on a bit of rock or sand after a dinner of fish. The intelligence of the two creatures is comparable, and to some degree, the look of their furry heads, pointy noses, and soulful eyes. Perhaps it's time to extend a little of the love we feel for our pets to their oceanic counterparts far out in the sea. There is a good reason.
Seals face many threats in the wild — loss of habitat, loss of food, pollution, numerous climate change impacts. But there may be a new one. Seals hunt for food at night and must find their way back to shore. Studies have demonstrated that harbor seals can navigate using a lodestar and learned star courses. What would happen if this vital star map was disrupted?
Low Earth orbit (LEO) satellites are brightly visible in the night sky, and could interfere with star navigation. SpaceX, the largest producer of LEO satellites to date, has launched over 3,000 Starlink satellites with plans to launch as many as 42,000. And while SpaceX is the the largest producer of LEO satellites, it is not the only one.
Astronomers have raised concerns that low Earth orbit satellites are visible and inhibit scientific research. The International Association of Astronomers has set up a Centre for the Protection of the Dark and Quiet Sky from Satellite Constellation Interference as a response. The astronomer Meredith Rawls has described the plans of launching thousands more satellites in the coming years as "an unsustainable trajectory".
In addition to creating streaks in photos and hampering astronomical observations, satellites will also handicap creatures like seals, migratory birds, and even the humble dung beetle, all who use stars for navigation.
Among birds, Indigo buntings prefer to travel at night during migration. Scientists studying the buntings found that the birds rely on star patterns to determine north. European robins and yellow underwing moths also use the stars in travel.
If the Milky Way map is disrupted by a projected 65,000 satellites as is expected in a few years, they will light up the sky. They will not only affect astronomy research, but may also affect the survival of many creatures large and small. There are likely many more species that rely on stars beyond the ones discussed in this article – scientists have only scratched the surface of star navigation research.
Global Internet is a necessary purpose, but if it costs species their lives, then perhaps we could have global internet that is just a tad slower — with satellites not quite so low in orbit.
There is another aspect of LEO satellites that is a cause for concern. It is one that threatens not only the survival of other species but also our own. Starlink satellites burn up in the atmosphere leaving a residue (aluminum oxide) that reflects sunlight and could deplete the ozone layer. Furthermore, the full effects of aluminum in the atmosphere are unknown and could be severe. SpaceX might argue that meteoroid material comes in every day – but it is made up mostly of oxygen, magnesium, and silicon. Satellites, by contrast, are made primarily of aluminum. Aluminum can burn to reflective aluminum oxide, which may alter the climate to worsen warming of the planet. Scientists are also concerned that aluminum oxide could create a hole in the ozone layer.
As recently as February 2022, about 40 Starlink Satellites burned up in the atmosphere. And burning up is the ultimate fate for all of them — all 42,000 plus.
The Federal Communications Commission (FCC) is at present examining whether satellite licensing should require environmental review under the National Environmental Policy Act (NEPA), but it may take considerable time, from months to years, for a decision to be reached, and the decision may not end up affecting satellites already approved and in space. Since 1986, the FCC has enjoyed a categorical exclusion from NEPA. One can only hope for a prompt determination that can have a preventive effect.
An uncontrolled aluminum experiment capable of creating holes in the ozone layer and exacerbating global warming is highly risky because we may not have a second chance.
We used to think lead paint was a great idea. Years later, we discovered health risks and began removing it. The trouble is, if we find out a few years from now that aluminum is destroying the atmosphere, we cannot dispense with it as easily as the lead paint.
The seals are enduring the consequences of human activity in more than one way. Is it too much to ask that we give them a chance?
Author's note: This piece first appeared in CommonDreams.org.