Greece can turn its education system into a source of inclusive and sustainable growth
With a qualified and well-engaged teacher workforce, motivated 15-year-old students with a strong sense of school belonging, and one of the lowest dropout rates across the European Union, Greece is well placed to build a strong and inclusive education system.
Education for a Bright Future in Greece recognises the Greek Government's efforts to increase the quality and equity of the education system through a combination of innovative policies and deep structural reforms. The current government's efforts to improve the governance of schools and education institutions and resources, can provide students with the environment, knowledge and skills needed to contribute to more inclusive and sustainable growth, boosting productivity and well-being, according to the new OECD report.
Strongly affected by the economic crisis, the Greek education system has suffered a series of cuts in public spending (a decline of close to 36% in nominal terms over the past decade), and a recruitment freeze of public civil servants which has impacted wages and resulted in the hiring of new teachers on short-term contracts. This is affecting the quality of schools and the education system as a whole as it deals with an increasingly diverse student body, including high levels of child poverty and a larger proportion of migrant and refugee students. Results from the OECD PISA global education survey show that the performance of 15-year-old students in reading, mathematics and science remains below the OECD average.
In this complex context, the Greek education system is facing several structural challenges, including a high proportion of substitute teachers, a highly centralised school system, the need for better professional development support for teachers, the effects of widespread shadow education, and weaknesses in tertiary education.
"Now that Greece's economic prospects are improving, it is time to centre attention on building a highly performing education system that puts children at its centre. Greece can turn its education system into the dynamo of a more inclusive and sustainable growth. Building on international best practices, reforms should consider more autonomy for schools and school principals, a solid accountability framework, and a culture based on evaluation. In the context of the digital revolution, that is affecting all aspects of life, prioritising the skills and competencies of Greek children, youth and workers will be key." said Gabriela Ramos, OECD Chief of Staff and Head of the OECD-Greece Joint Steering Committee, launching the report in Athens with Kostas Gavroglu, Greek Minister of Education, Research and Religious Affairs.
The current reform agenda should also focus on providing teachers with greater contractual stability and innovative tools for professional development, giving stronger roles to school principals, as well as developing a set of strategic principles for tertiary education policy-making and raising quality of in-school lessons to tackle shadow education.
Streamlining and improving the governance and financing of the education system and its schools would also help. For individual schools to thrive, governance and funding should be aligned. This requires developing an overall future-oriented vision of education for Greece, providing financial clarity on resources available, giving schools an identity and capacities of their own and creating a permanent teacher workforce in schools. It is also important to make progress in developing an evidence-based system to measure progress of school performance and evaluations. Lastly, raising standards in higher education would also help address mismatches between the skills of tertiary graduates and the skills employers need, as well as reduce the high levels of graduate unemployment. To implement these changes and many of the recommendations of the Review, Greece will need to give education expenditure the importance this sector deserves. Considering the dire impact of the crisis in this sector's budget, educational public spending will have to recover.
CEO pessimism over global growth reaches record high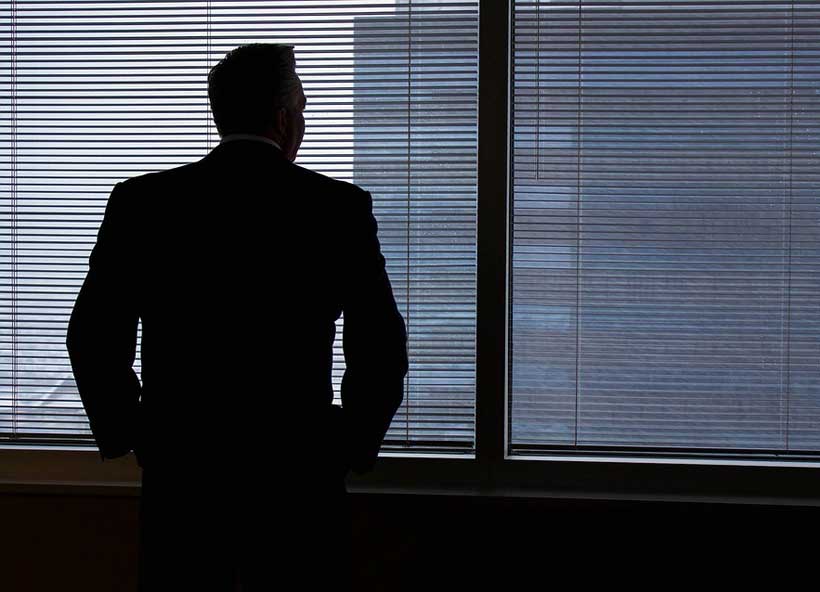 As we enter a new decade, CEOs are showing record levels of pessimism in the global economy, with 53% predicting a decline in the rate of economic growth in 2020. This is up from 29% in 2019 and just 5% in 2018 – the highest level of pessimism since we started asking this question in 2012. By contrast, the number of CEOs projecting a rise in the rate of economic growth dropped from 42% in 2019 to only 22% in 2020. These are some of the key findings of PwC's 23rd survey of almost 1,600 CEOs from 83 countries across the world, launched today at the World Economic Forum Annual Meeting in Davos, Switzerland.
CEO pessimism over global economic growth is particularly significant in North America, Western Europe and the Middle East, with 63%, 59% and 57% of CEOs from those regions predicting lower global growth in the year ahead.
"Given the lingering uncertainty over trade tensions, geopolitical issues and the lack of agreement on how to deal with climate change, the drop in confidence in economic growth is not surprising – even if the scale of the change in mood is," said Bob Moritz, Chairman, of the PwC Network. "These challenges facing the global economy are not new – however the scale of them and the speed at which some of them are escalating is new, the key issue for leaders gathering in Davos is: how are we going to come together to tackle them."
"On a brighter note, while there is record pessimism amongst business leaders, there are still real opportunities out there. With an agile strategy, a sharp focus on the changing expectations of stakeholders, and the experience many have built up over the last ten years in a challenging environment, business leaders can weather an economic downturn and continue to thrive."
CEO confidence in own revenue growth declines
CEOs are also not so positive about their own companies' prospects for the year ahead, with only 27% of CEOs saying they are "very confident" in their own organisation's growth over the next 12 months – the lowest level we have seen since 2009 and down from 35% last year.
While confidence levels are generally down across the world, there is a wide variation from country to country, with China and India showing the highest levels of confidence among major economies at 45% and 40% respectively, the US at 36%, Canada at 27%, the UK at 26%, Germany at 20%, France 18%, and Japan having the least optimistic CEOs with only 11% of CEOs very confident of growing revenues in 2020.
When asked about their own revenue growth prospects, the change in CEO sentiment has proven to be an excellent predictor of global economic growth. Analysing CEO forecasts since 2008, the correlation between CEO confidence in their 12-month revenue growth and the actual growth achieved by the global economy has been very close (see exhibit4 in notes). If the analysis continues to hold, global growth could slow to 2.4% in 2020 below many estimates including the 3.4% October growth prediction from the IMF.
China looks beyond the US for growth
Overall the US just retains its lead as the top market CEOs look to for growth over the next 12 months at 30%, one percentage point ahead of China at 29%. However, ongoing trade conflicts and political tensions have seriously dented the attractiveness of the US for China CEOs. In 2018, 59% of China CEOs selected the US as one of their top three growth markets, in 2020 this has dropped dramatically to just 11%. The US loss has been Australia's gain, with 45% of China CEOs now looking to Australia as a top three key growth market compared with only 9% two years ago.
The other countries making the top five for growth are unchanged from last year – Germany (13%), India (9%) and the UK (9%). A strong result for the UK given the uncertainty created by Brexit. Australia is just outside the top five boosted by its increased attractiveness for China CEOs.
Worries about uncertain economic growth on the rise
In 2019 when asked about the top threats to their organisation's growth prospects, uncertain economic growth ranked outside the top ten concerns for CEOs at number twelve. This year it has leapt to third place, just behind trade conflicts – another risk that has risen up the CEOs agenda – and the perennial over-regulation, which has again topped the table as the number one threat for CEOs.
CEOs are also increasingly concerned about cyber threats and climate change and environmental damage, however despite the increasing number of extreme weather events and the intensity of debate on the issue, the magnitude of other threats continues to overshadow climate change which still does not make it into the CEOs' top ten threats to growth.
Policing cyberspace
While CEOs around the world express clear concerns about the threat of over-regulation, they are also predicting significant regulatory changes in the technology sector. Globally over two-thirds of CEOs believe that governments will introduce new legislation to regulate the content on both the internet and social media and to break up dominant tech companies. A majority of CEOs (51%) also predict that governments will increasingly compel the private sector to financially compensate individuals for the personal data that they collect.
However, CEOs are in two minds as to whether governments are striking the right balance in designing privacy regulation between increasing consumer trust and maintaining business competitiveness, with 41% saying it does strike the right balance and 43% saying it doesn't.
The upskilling challenge
While the shortage of key skills remains a top threat to growth for CEOs and they agree that retraining/upskilling is the best way to close the skills gap, they are not making much headway in tackling the problem with only 18% of CEOs saying they have made "significant progress" in establishing an upskilling programme. This sentiment is echoed by workers. In a separate survey by PwC, 77% of 22,000 workers around the world say they would like to learn new skills or retrain but only 33% feel they have been given the opportunity to develop digital skills outside their normal duties.
"Upskilling will be one of the key issues discussed this week at Davos and business leaders, educators, government and civil society must work together to ensure that people around the world stay productively engaged in meaningful and rewarding work. Leaders have a key role to play; although people may have fears about the future, they want to learn and develop and they are looking to leaders to provide a trusted path forward," added Bob Moritz.
Climate change – challenge or chance?
Although climate change does not appear in the top ten threats to CEOs' growth prospects, CEOs are expressing a growing appreciation of the upside of taking action to reduce their carbon footprint. Compared to a decade ago, when we last asked this question, CEOs are now twice as likely to "strongly agree" that investing in climate change initiatives will boost reputational advantage (30% in 2020 compared with 16% in 2010) and 25% of CEOs today compared with 13% in 2010 see climate change initiatives leading to new product and service opportunities for their organisation.
While views of climate change driven product and service opportunities have remained relatively stable in the US and the UK, there has been a dramatic shift in views in China over the last ten years. In 2010, only 2% of China CEOs saw climate change leading to opportunities whereas in 2020 this has risen to 47%, by far the largest increase of CEOs in any country included in the survey. However, for these opportunities to turn into long term success stories the principles of climate change need to be embedded right across a businesses' supply chain and customer experience.
Revealed: Why Economies Benefit from Fixing Inequality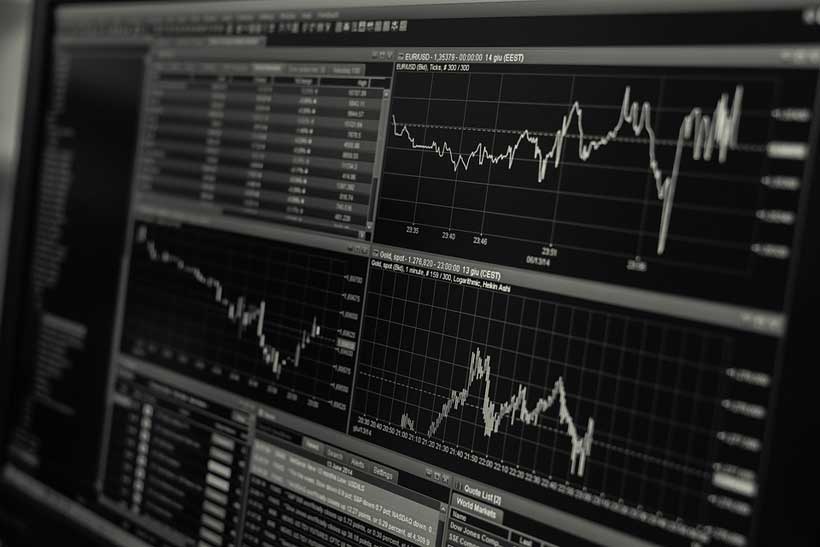 Creating societies where every person has the same opportunity to fulfil their potential in life irrespective of socioeconomic background would not only bring huge societal benefits in the form of reduced inequalities and healthier, more fulfilled lives, it would also boost economic growth by hundreds of billions of dollars a year. This is the key finding from the World Economic Forum's Social Mobility Report 2020, published today.
The report measures 82 economies against five key dimensions, distributed over 10 pillars, that are necessary for creating social mobility. These are: Health; Education (access, quality and equity); Technology; Work (opportunities, wages, conditions); and Protections and Institutions (social protection and inclusive institutions).
A common theme in the report is that few economies have adequate conditions to foster social mobility. As a consequence, inequality has become entrenched and is likely to worsen amidst an era of technological change and efforts towards a green transition. The report identifies four key areas among the 10 pillars where progress – across both developed and emerging economies – is particularly lagging: low wages; lack of social protection; inadequate working conditions; and poor lifelong learning systems for workers and the unemployed.
"The social and economic consequences of inequality are profound and far-reaching: a growing sense of unfairness, precarity, perceived loss of identity and dignity, weakening social fabric, eroding trust in institutions, disenchantment with political processes, and an erosion of the social contract. The response by business and government must include a concerted effort to create new pathways to socioeconomic mobility, ensuring everyone has fair opportunities for success," said Klaus Schwab, Founder and Executive Chairman of the World Economic Forum.
The economic return from lifting social mobility across the board is considerable. According to the report, if economies were able to improve their social mobility score by 10 points, GDP would increase by 4.4% by 2030 on top of the societal benefits such investments would bring.
Further, the report warns that while social mobility requires a new set of public investments, it is the mix and quality of investments that will make them effective and they must be paired with shifts in business practices. Improving social mobility is a multistakeholder challenge, in which businesses must also take the leadby promoting a culture of meritocracy in hiring, providing vocational education, reskilling, upskilling, improving working conditions and paying fair wages.
Social mobility in 2020
The most socially mobile societies in the world, according to the report's Global Social Mobility Index, are all European. In the inaugural year of the report, the Nordic nations hold the top five spots, led by Denmark in first place (scoring 85 points), followed by Norway, Finland and Sweden (all above 83 points) and Iceland (82 points). Rounding out the top 10 are the Netherlands (6th), Switzerland (7th), Austria (8th), Belgium (9th) and Luxembourg (10th).
Among the G7 economies, Germany is the most socially mobile, ranking 11th with 78 points, followed by France in 12th position. Canada comes next (14th), followed by Japan (15th), the United Kingdom (21st), the United States (27th) and Italy (34th).
Among the world's large emerging economies, the Russian Federation is the most socially mobile of the BRICS grouping, ranking 39th, with a score of 64 points. Next is China (45th), followed by Brazil (60th), India (76th) and South Africa (77th).
The report also examines which economies stand to gain the most from increases in social mobility. The economy with the most to gain is China, whose economy could grow by an extra $103 billion a year, or $1 trillion dollars over the decade. The US is the economy that would make the second-largest gains, at $87 billion a year. Next is India, followed by Japan, Germany, Russia, Indonesia, Brazil, the UK and France. Most importantly though, the returns are intangible in the form of social cohesion, stability and enhanced opportunity for more people to fulfil their potential.
Fears about social mobility weigh heavy on the global public. According to a study conducted exclusively for the World Economic Forum by Ipsos, 44% of global respondents believe prospects for today's youth in terms of being able to buy their own home will be worse than for their parents compared to only 40% that believe prospects will be better. The survey also found that more people were pessimistic than optimistic for today's youth compared to their parents when it comes to having a secure job, being able to live comfortably when they retire or being safe from crime or harm.
A call for stakeholder capitalism
The report makes a powerful case for stakeholder capitalism. The most socially mobile economies all share an emphasis on effective social policies that benefit communities as well as provide a platform for healthy, competitive economies. By comparison, economies that are organized more on "shareholder value maximization", or "state capitalism", tend to perform less well. In order to optimize social mobility, the report calls for action in the following areas:
A new financing model for social mobility: Improving tax progressivity on personal income, policies that address wealth concentration and broadly rebalancing the sources of taxation can support the social mobility agenda. Most importantly, however, the mix of public spending and policy incentives must change to put greater emphasis on the factors of social spending.
Education and lifelong learning:Targeted at improvements in the availability, quality and distribution of education programmes as well as a new agenda for promoting skills development throughout the working life, including new approaches to jointly financing such efforts between the public and private sector.
A new social protection contract:A contract that offers holistic protection to all workers irrespective of their employment status, particularly in the context of technological change and industry transitions, requiring greater support for job transitions in the coming decade.
Business to take the lead:By promoting a culture of meritocracy in hiring, providing vocational education, reskilling and upskilling, improving working conditions and by paying fair wages. This includes industry- and sector-specific plans to address historic inequalities within and between sectors.
"Improving social mobility must be the fundamental imperative of this new decade: As long as an individual's chances in life remain disproportionately influenced by their socioeconomic status at birth, inequalities will never be reduced. In a globalized world where there is transparent information on the gulf between the 'haves and the 'have-nots', we will continue to see discontent, with far-reaching consequences for economic growth, the green transition, trade and geopolitics. Social mobility matters for building a fairer and more optimistic world, but it also matters because we won't succeed in achieving other objectives without it," said Saadia Zahidi, Managing Director, New Economy and Society, World Economic Forum.
Tracking inequalities with big data
The geography of social mobility is in part determined by an individual's profession. Metrics from Burning Glass data reveal that different professionals employed in different occupations are more or less "rooted" in particular geographic locales. Higher paid and skilled professions are more likely to retain their value across different locations. Professionals such as chief executives, dentists, computer research scientist and human resources mangers are offered similarly (high) wages across different parts of the US. On the other hand, judges and magistrates, specialized teachers, transport workers, gaming managers and agricultural engineers face more unequal prospects across the US.
Professional networks, an implicit driver of social mobility, are affected by geography and socio-economic background. LinkedIn data reveals that individuals in rural areas of the US face more limited professional networks as do those who grew up in low-income households. The locations where individuals have the most diverse social network in the US are urbanized states such as the District of Columbia, which houses the country's capital Washington D.C. It is followed by Massachusetts, New York, Connecticut, New Jersey and California. At the opposite end of the scale is a set of less urbanized states –Kansas, West Virginia, Mississippi and Arkansas in ascending order.
A combination of technological change, economic trends and talent demand is changing income inequality outcomes within different industries. Metrics from ADP demonstrates the inequalities workers are likely to face on the basis of the industry in which they're employed. The Media, Entertainment and Information (MEI) industry is the most unequal in the US. The Financial Services (FS) industry is similarly unequal but has seen a reduction in those inequalities in the period between 2014 and 2018. In contrast, the MEI Industry and the Information and Communication Technologies industry have seen increasing inequalities between 2014 and 2018.
Platform for Shaping the Future of the New Economy and Society
The Social Mobility Report is a new publication of the Forum's Platform for Shaping the Future of the New Economy and Society. The platform aims to advance prosperous, inclusive and equitable economies and societies. It focuses on three interconnected areas: growth and competitiveness; education, skills and work; and equality and inclusion. Working together, stakeholders deepen their understanding of complex issues, shape new models and standards and drive scalable, collaborative action for systemic change.
Over 100 of the world's leading companies and 100 international, civil society and academic organizations currently work through the platform to promote new approaches to competitiveness in the Fourth Industrial Revolution economy; deploy education and skills for tomorrow's workforce; build a new pro-worker and pro-business agenda for jobs; and integrate equality and inclusion into the new economy, aiming to reach 1 billion people with improved education, skills, jobs and economic opportunities by 2030.
Seeking New Leadership: Youth Voices Say Success in New Decade Requires New Approach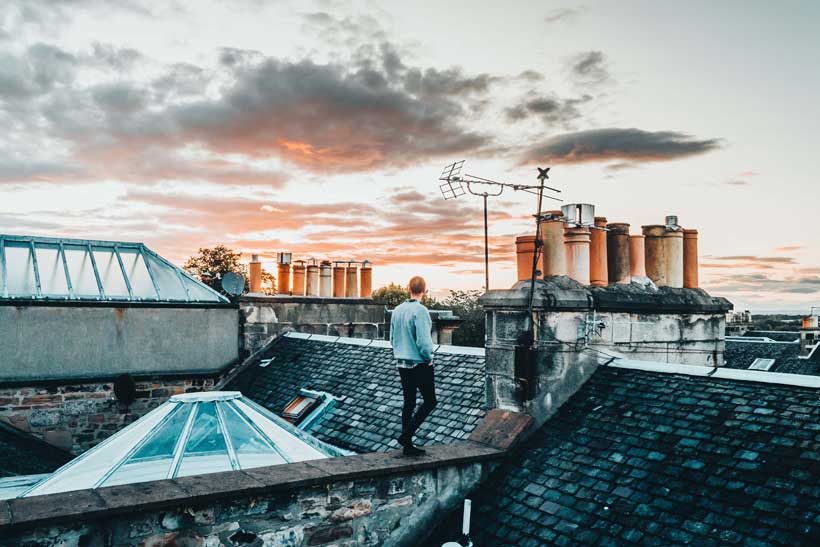 The 2020s have been declared the "decade of delivery" for society to come together and tackle the challenges ahead. To succeed in this new era requires a new kind of leadership and a fresh approach.
These findings are from the new report, Seeking New Leadership: Responsible Leadership for a Sustainable and Equitable World. It is based on surveys of more than 5,000 individuals comprising members of the Young Global Leaders and Global Shapers communities, chief executive officers and other business leaders, employees, consumers and other stakeholder groups.
While some organizations are further along in creating an environment in which trust, innovation and strong organizational performance reinforce each other, those that do not may be left behind.
The report, carried out in collaboration with Accenture, offers organizations a new compass to help them develop and scale up responsible leadership. Three overarching priorities are spotlighted. First, leaders must deliver daily organizational performance. Secondly, leaders much embrace continuous innovation to unlock new value for the long term. Thirdly, leaders must earn and build stakeholder trust through sustainable and responsible approaches, meeting increasingly vocal expectations for social and environmental progress.
Companies that achieve all three priorities also appear to stand apart by how they lead. Their top teams exhibit diverse and sometimes unfamiliar leadership qualities. To name just a few: continuous learning backed by data; a stakeholder mindset anchored in compassion; a technology vision reinforced by creativity; generous humility, and listening to intuition. We classify these and others into Five Elements – qualities that leadership teams will need to navigate the decade ahead:
Stakeholder Inclusion: The ability to stand in the shoes of all stakeholders and make the organization responsive to them
Emotion and Intuition: An instinctive and authentic willingness to bring the whole self to work and encourage this in others, unlocking the power of creativity and imagination
Mission and Purpose: The confidence to create and inspire a shared long-term vision for the organization and its stakeholders
Technology and Innovation: A passion to innovate and learn using new technologies to unlock organizational and societal value
Intellect and Insight: A voracious appetite to learn continuously and to reach decisions based on facts, data and objective analyses
"The climate emergency, social inequality and economic fragility threaten human wellbeing like never before," said Adrian Monck, Managing Director at the World Economic Forum. "We need an era of stakeholder capitalism in which companies combine entrepreneurialism with an ultimate purpose, working with other stakeholders to improve the state of the world in which they do business. The good news is that the next generation aspires to develop the broad range of leadership skills and attributes that are required in the 2020s."
"The assumptions that have long underpinned the nature of leadership are being shattered by growing demands for socio-economic and environmental progress," said Ellyn Shook, Chief Leadership and Human Resources Officer at Accenture. "A new generation is redefining leadership to drive sustainable growth and prosperity for all. They know that leading with purpose, innovation and accountability – rooted in evidence and compassion – must become second nature. Our collaboration with the Forum's Young Global Leaders and Global Shapers will accelerate the development of responsible leadership capabilities among some of the world's most exceptional people."
Specifically, the study found that companies in the top 20% of their industry on sustainability and stakeholder trust, innovation, and financial performance, which the report refers to as "Triple High Performers", have leaders who disproportionally display the five elements of responsible leadership. According to the report, the findings suggest that only stakeholder-centric business models can unlock the full power of innovation to elevate organizational performance and drive societal progress.