The Artificial Intelligence Race: U.S. China and Russia
Artificial intelligence (AI), a subset of machine learning, has the potential to drastically impact a nation's national security in various ways. Coined as the next space race, the race for AI dominance is both intense and necessary for nations to remain primary in an evolving global environment. As technology develops so does the amount of virtual information and the ability to operate at optimal levels when taking advantage of this data. Furthermore, the proper use and implementation of AI can facilitate a nation in the achievement of information, economic, and military superiority – all ingredients to maintaining a prominent place on the global stage. According to Paul Scharre, "AI today is a very powerful technology. Many people compare it to a new industrial revolution in its capacity to change things. It is poised to change not only the way we think about productivity but also elements of national power."AI is not only the future for economic and commercial power, but also has various military applications with regard to national security for each and every aspiring global power.
While the U.S. is the birthplace of AI, other states have taken a serious approach to research and development considering the potential global gains. Three of the world's biggest players, U.S., Russia, and China, are entrenched in non-kinetic battle to out-pace the other in AI development and implementation. Moreover, due to the considerable advantages artificial intelligence can provide it is now a race between these players to master AI and integrate this capability into military applications in order to assert power and influence globally. As AI becomes more ubiquitous, it is no longer a next-generation design of science fiction. Its potential to provide strategic advantage is clear. Thus, to capitalize on this potential strategic advantage, the U.S. is seeking to develop a deliberate strategy to position itself as the permanent top-tier of AI implementation.
Problem
The current AI reality is near-peer competitors are leading or closing the gap with the U.S. Of note, Allen and Husain indicate the problem is exacerbated by a lack of AI in the national agenda, diminishing funds for science and technology funding, and the public availability of AI research. The U.S. has enjoyed a technological edge that, at times, enabled military superiority against near-peers. However, there is argument that the U.S. is losing grasp of that advantage. As Flournoy and Lyons indicate, China and Russia are investing massively in research and development efforts to produce technologies and capabilities "specifically designed to blunt U.S. strengths and exploit U.S. vulnerabilities."
The technological capabilities once unique to the U.S. are now proliferated across both nation-states and other non-state actors. As Allen and Chan indicate, "initially, technological progress will deliver the greatest advantages to large, well-funded, and technologically sophisticated militaries. As prices fall, states with budget-constrained and less technologically-advanced militaries will adopt the technology, as will non-state actors." As an example, the American use of unmanned aerial vehicles in Iraq and Afghanistan provided a technological advantage in the battle space. But as prices for this technology drop, non-state actors like the Islamic State is making noteworthy use of remotely-controlled aerial drones in its military operations. While the aforementioned is part of the issue, more concerning is the fact that the Department of Defense (DoD) and U.S. defense industry are no longer the epicenter for the development of next-generation advancements. Rather, the most innovative development is occurring more with private commercial companies. Unlike China and Russia, the U.S. government cannot completely direct the activities of industry for purely governmental/military purposes. This has certainly been a major factor in closing the gap in the AI race.
Furthermore, the U.S. is falling short to China in the quantity of studies produced regarding AI, deep-learning, and big data. For example, the number of AI-related papers submitted to the International Joint Conferences on Artificial Intelligence (IJCAI) in 2017 indicated China totaled a majority 37 percent, whereas the U.S. took third position at only 18 percent. While quantity is not everything (U.S. researchers were awarded the most awards at IJCAI 2017, for example), China's industry innovations were formally marked as "astonishing."For these reasons, there are various strategic challenges the U.S. must seek to overcome to maintain its lead in the AI race.
Perspectives
Each of the three nations have taken divergent perspectives on how to approach and define this problem. However, one common theme among them is the understanding of AI's importance as an instrument of international competitiveness as well as a matter of national security. Sadler writes, "failure to adapt and lead in this new reality risks the U.S. ability to effectively respond and control the future battlefield." However, the U.S. can longer "spend its way ahead of these challenges." The U.S. has developed what is termed the third offset, which Louth and Taylor defined as a policy shift that is a radical strategy to reform the way the U.S. delivers defense capabilities to meet the perceived challenges of a fundamentally changed threat environment. The continuous development and improvement of AI requires a comprehensive plan and partnership with industry and academia. To cage this issue two DOD-directed studies, the Defense Science Board Summer Study on Autonomy and the Long-Range Research and Development Planning Program, highlighted five critical areas for improvement: (1) autonomous deep-learning systems,(2) human-machine collaboration, (3) assisted human operations, (4) advanced human-machine combat teaming, and (5) network-enabled semi-autonomous weapons.
Similar to the U.S., Russian leadership has stated the importance of AI on the modern battlefield. Russian President Vladimir Putin commented, "Whoever becomes the leader in this sphere (AI) will become the ruler of the world." Not merely rhetoric, Russia's Chief of General Staff, General Valery Gerasimov, also predicted "a future battlefield populated with learning machines." As a result of the Russian-Georgian war, Russia developed a comprehensive military modernization plan. Of note, a main staple in the 2008 modernization plan was the development of autonomous military technology and weapon systems. According to Renz, "The achievements of the 2008 modernization program have been well-documented and were demonstrated during the conflicts in Ukraine and Syria."
China, understanding the global impact of this issue, has dedicated research, money, and education to a comprehensive state-sponsored plan.  China's State Council published a document in July of 2017 entitled, "New Generation Artificial Intelligence Development Plan." It laid out a plan that takes a top-down approach to explicitly mapout the nation's development of AI, including goals reaching all the way to 2030.  Chinese leadership also highlights this priority as they indicate the necessity for AI development:
AI has become a new focus of international competition. AI is a strategic technology that will lead in the future; the world's major developed countries are taking the development of AI as a major strategy to enhance national competitiveness and protect national security; intensifying the introduction of plans and strategies for this core technology, top talent, standards and regulations, etc.; and trying to seize the initiative in the new round of international science and technology competition. (China's State Council 2017).
The plan addresses everything from building basic AI theory to partnerships with industry to fostering educational programs and building an AI-savvy society.
Recommendations
Recommendations to foster the U.S.'s AI advancement include focusing efforts on further proliferating Science, Technology, Engineering and Math (STEM)programs to develop the next generation of developers. This is similar to China's AI development plan which calls to "accelerate the training and gathering of high-end AI talent." This lofty goal creates sub-steps, one of which is to construct an AI academic discipline. While there are STEM programs in the U.S., according to the U.S. Department of Education, "The United States is falling behind internationally, ranking 29th in math and 22nd in science among industrialized nations." To maintain the top position in AI, the U.S. must continue to develop and attract the top engineers and scientists. This requires both a deliberate plan for academic programs as well as funding and incentives to develop and maintain these programs across U.S. institutions. Perhaps most importantly, the United States needs to figure out a strategy to entice more top American students to invest their time and attention to this proposed new discipline. Chinese and Russian students easily outpace American students in this area, especially in terms of pure numbers.
Additionally, the U.S. must research and capitalize on the dual-use capabilities of AI. Leading companies such as Google and IBM have made enormous headway in the development of algorithms and machine-learning. The Department of Defense should levy these commercial advances to determine relevant defense applications. However, part of this partnership with industry must also consider the inherent national security risks that AI development can present, thus introducing a regulatory role for commercial AI development. Thus, the role of the U.S. government with AI industry cannot be merely as a consumer, but also as a regulatory agent. The dangerous risk, of course, is this effort to honor the principles of ethical and transparent development will not be mirrored in the competitor nations of Russia and China.
Due to the population of China and lax data protection laws, the U.S. has to develop innovative ways to overcome this challenge in terms of machine-learning and artificial intelligence. China's large population creates a larger pool of people to develop as engineers as well as generates a massive volume of data to glean from its internet users. Part of this solution is investment. A White House report on AI indicated, "the entire U.S. government spent roughly $1.1 billion on unclassified AI research and development in 2015, while annual U.S. government spending on mathematics and computer science R&D is $3 billion." If the U.S. government considers AI an instrument of national security, then it requires financial backing comparable to other fifth-generation weapon systems. Furthermore, innovative programs such as the DOD's Project Maven must become a mainstay.
Project Maven, a pilot program implemented in April 2017, was mandated to produce algorithms to combat big data and provide machine-learning to eliminate the manual human burden of watching full-motion video feeds. The project was expected to provide algorithms to the battlefield by December of 2018 and required partnership with four unnamed startup companies. The U.S. must implement more programs like this that incite partnership with industry to develop or re-design current technology for military applications. To maintain its technological advantage far into the future the U.S. must facilitate expansive STEM programs, seek to capitalize on the dual-use of some AI technologies, provide fiscal support for AI research and development, and implement expansive, innovative partnership programs between industry and the defense sector. Unfortunately, at the moment, all of these aspects are being engaged and invested in only partially. Meanwhile, countries like Russia and China seem to be more successful in developing their own versions, unencumbered by 'obstacles' like democracy, the rule of law, and the unfettered free-market competition. The AI Race is upon us. And the future seems to be a wild one indeed.
References
Allen, Greg, and Taniel Chan. "Artificial Intelligence and National Security." Publication. Belfer Center for Science and International Affairs, Harvard University. July 2017. Accessed April 9, 2018. https://www.belfercenter.org/sites/default/files/files/publication/AI%20NatSec%20-%20final.pdf
Allen, John R., and Amir Husain. "The Next Space Race is Artificial Intelligence." Foreign Policy. November 03, 2017. Accessed April 09, 2018. http://foreignpolicy.com/2017/11/03/the-next-space-race-is-artificial-intelligence-and-america-is-losing-to-china/.
China. State Council. Council Notice on the Issuance of the Next Generation Artificial Intelligence Development Plan. July 20, 2017. Translated by RogierCreemers, Graham Webster, Paul, Paul Triolo and Elsa Kania.
Doubleday, Justin. 2017. "Project Maven' Sending First FMV Algorithms to Warfighters in December." Inside the Pentagon's Inside the Army 29 (44). Accessed April 1, 2018.https://search-proquest-com.ezproxy2.apus.edu/docview/1960494552?accountid=8289.
Flournoy, Michèle A., and Robert P. Lyons. "Sustaining and Enhancing the US Military's Technology Edge." Strategic Studies Quarterly 10, no. 2 (2016): 3-13. Accessed April 12, 2018. http://www.jstor.org/stable/26271502.
Gams, Matjaz. 2017. "Editor-in-chief's Introduction to the Special Issue on "Superintelligence", AI and an Overview of IJCAI 2017." Accessed April 14, 2018. Informatica 41 (4): 383-386.
Louth, John, and Trevor Taylor. 2016. "The US Third Offset Strategy." RUSI Journal 161 (3): 66-71. DOI: 10.1080/03071847.2016.1193360.
Sadler, Brent D. 2016. "Fast Followers, Learning Machines, and the Third Offset Strategy." JFQ: Joint Force Quarterly no. 83: 13-18. Accessed April 13, 2018. Academic Search Premier, EBSCOhost.
Scharre, Paul, and SSQ. "Highlighting Artificial Intelligence: An Interview with Paul Scharre Director, Technology and National Security Program Center for a New American Security Conducted 26 September 2017." Strategic Studies Quarterly 11, no. 4 (2017): 15-22. Accessed April 10, 2018.http://www.jstor.org/stable/26271632.
"Science, Technology, Engineering and Math: Education for Global Leadership." Science, Technology, Engineering and Math: Education for Global Leadership. U.S. Department of Education. Accessed April 15, 2018. https://www.ed.gov/stem.
Five New Technologies that Can Prevent Everything from Fraud to Future Financial Shocks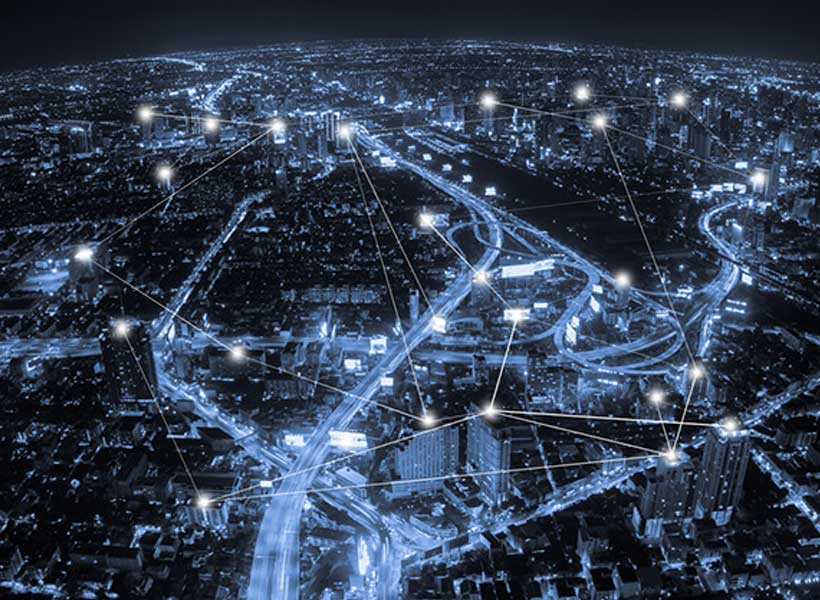 A new white paper, The Next Generation of Data Sharing in Financial Services, from the World Economic Forum has identified new technologies that banks and other financial institutions can implement for privacy-protected data-sharing between institutions. This data-sharing will enable broad analysis, which can be used to identify industry-wide risks and could even prevent future financial shocks.
Beyond system-wide benefits, these newly identified technologies, coined "privacy-enhancing techniques" can also use improved data-sharing to prevent fraud, offer financial advice, and much more. Privacy-enhancing techniques lessen the tensions underlying data-sharing. Instead of threatening customer privacy, this new wave of technology not only protects it but also enhances industry collaboration.
These five technologies include: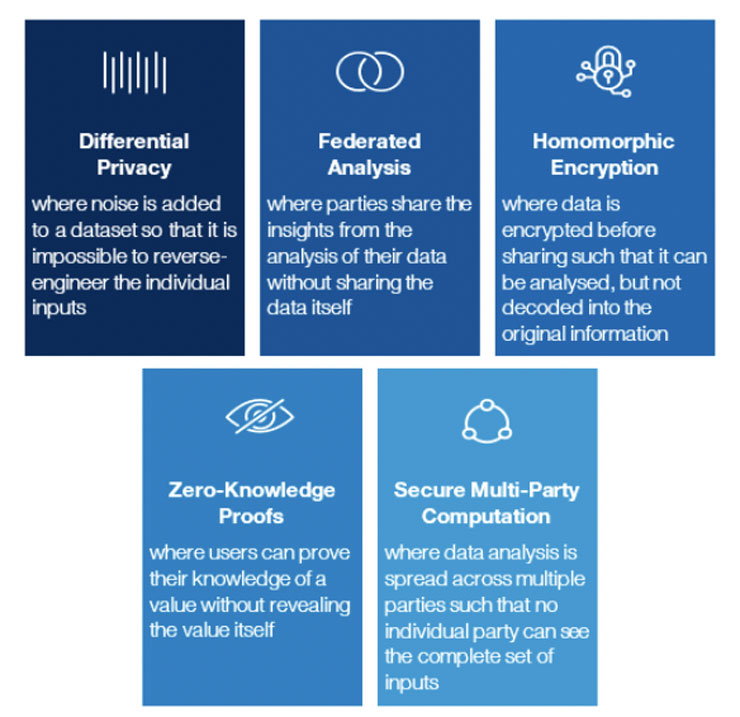 While new and novel for use in financial services, these technologies have existed within laboratories for years and are now ready for use in the real world of banking and other financial services. If harnessed, these tools could usher in a new, more collaborative, era of the sector on matters related to risk and product development.
"With advancing privacy-enhancing technologies, financial services have the ability to work more closely together on a range of important challenges and opportunities, from combating illicit financial transactions to identifying material risk exposures across institutions, to developing more personalized financial advice and products," says Matthew Blake, Head of Financial and Monetary System Initiatives, World Economic Forum. "Privacy-enhancing techniques open a range of possibilities for enhanced risk management and financial innovation with benefits for customers, regulators and financial institutions alike."
These technologies, used separately or in conjunction, greatly reduce the risks associated with data sharing and have the potential to fundamentally redefine the dynamics of data sharing in financial services. Opportunities from these technologies include the ability to:
· Better detect and prevent fraudulent activity: Federated analysis could be used to create shared fraud detection and prevention models across institutions without sharing the personally sensitive information about specific customers
· Identify system-wide risks and prevent financial crises: Secure multi-party computation could be used to conduct aggregate analysis on financial institutions' risk exposures without breaching their institutional competitive secrets, allowing for an advance warning on systemic risks and exposures such as those that led to the 2008 financial crisis
· Enable new forms of personalized digital advice: Leveraging differential privacy in the analysis of transactions across an institution's customer base could enable sophisticated and specific "people like you" recommendations without exposing individual customers' spending habits
· And more, as explored in The Next Generation of Data Sharing in Financial Services
One of the key learnings from the financial crisis was that system-wide risk exposures were not properly quantified and understood by enterprises as well as financial supervisors. This was partly due to inadequate management information systems that did a poor job of aggregating risk exposures across institutions as well as too narrow a focus by supervisors on the risk of individual financial firms rather than the interconnections between institutions and the broader system.
Competitive dynamics also played a part; it is perilous for a financial institution to make explicit its risk exposures because other actors may take advantage and profit from that level of transparency. Enter privacy-enhancing techniques, which make sharing granular information across institutions possible – allowing for transparency without unveiling too much, presenting new possibilities for collaboration between institutions, supervisors and customers.
"It is important to note that these technologies are not a magic wand. Using them requires financial institutions to address surrounding issues such as poor data quality, legal uncertainties and siloed data infrastructures," says Bob Contri, Principal, Deloitte United States; Global Financial Services Industry Leader. "However, addressing these roadblocks and using privacy-enhancing techniques can propel the financial services industry into a new era of collaboration and value delivery."
According to the World Economic Forum, financial services executives should take a concerted look at these new techniques and where they might best be deployed. Bringing these technologies into practice will require a degree of experimentation and technological expertise. Nonetheless, the benefits of widescale adoption are clear and speak to greater alignment and action among key stakeholders on issues of systemic importance.
'Digital divide' will worsen inequalities, without better global cooperation
Inequality will worsen unless the so-called "digital divide" – the gap between under-connected and highly digitalized countries – is not addressed, warns a new report released on Wednesday by the UN trade body, UNCTAD.
The first-ever Digital Economy Report outlines enormous potential gains from the increasingly inter-connected global economy, but calls for "concerted global efforts to spread the wealth potential to the many people who currently reap little benefit from it.
US and China pull ahead, Africa and Latin America trail behind
The United States and China create the vast majority of wealth in the digital economy, the study reveals, and the two countries account for 75% of all patents related to blockchain technologies, 50% of global spending on the "Internet of Things" (IoT), more than 75% of the cloud computing market, and as much as 90% per cent of the market capitalization value of the world's 70 largest digital platform companies.
The rest of the world, particularly countries in Africa and Latin America, are trailing considerably behind, and this trajectory is likely to continue, further contributing to rising inequality, said UN Secretary-General António Guterres, in a foreword to the report.
"We must work to close the digital divide" he writes, "where more than half the world has limited, or no access to the Internet. Inclusivity is essential to building a digital economy that delivers for all".
Massive increase in data on the horizon
Despite the impact that digital data has already had, the world is still in the early days of the data-driven economy, according to the study, which forecasts a dramatic surge in data traffic in the next few years.
This reflects the growth in the number of people using the Internet, and the uptake of frontier technologies such as blockchain, data analytics, artificial intelligence, 3D printing, IoT, automation, robotics and cloud computing.
Platforms to rule the world
Wealth and power in the digital sphere are increasingly being held by a small number of so-called "super platforms", comprising the seven global brands Microsoft, Apple, Amazon, Google, Facebook, Tencent and Alibaba.
Between them, these companies account for two-thirds of the total market value of the top 70 platforms: in China, WeChat, owned by Tencent, and AliPay, an Alibaba company, have captured virtually the entire Chinese mobile payment market between them. Google accounts for some 90 per cent of the global Internet search market, and Facebook is the top social media platform in more than 90 per cent of countries.
The reports shows that these companies are competing aggressively to stay on top, acquiring competitors, expanding into new services, lobbying policy-makers, and establishing strategic partnerships with leading multinationals in traditional sectors.
UNCTAD warns that the dominance of these platforms is leading to a concentration and consolidation of digital value, rather than reducing inequalities between and within countries, with developing countries at the bottom of the pile. The report calls for a rethink, that will bring about a fairer distribution of the gains from the digital economy.
The role of government in levelling the playing field
Governments can play a critical role in defining the rules of the game, explains Mukhisa Kituyi, Secretary-General of UNCTAD , by adapting existing laws, and passing new ones in many areas:
"A smart embrace of new technologies, enhanced partnerships and greater intellectual leadership are needed to redefine digital development strategies and the future contours of globalization", he wrote.
The report calls for greater international collaboration on issues associated with the digital economy, with the full involvement of developing countries, on issues such as competition, taxation, cross-border data flows, intellectual property, trade and employment policies.
Air pollution in a tweet: Communicating complex science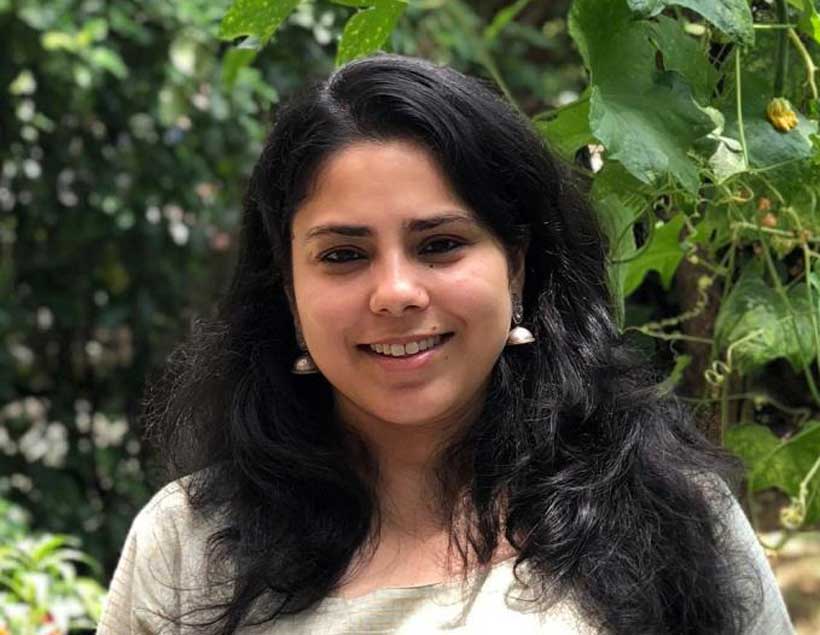 Air pollution is a complex issue that is difficult to communicate to most people. What causes air pollution? How does it affect our children's cognitive development? What does air pollution have to do with rising temperatures?
Pallavi Pant is an air quality scientist who received her PhD in urban air quality in 2014. Today, she is a staff scientist at the Health Effects Institute in Boston. She is also Social Media Editor with the Journal of Exposure Science and Environmental Epidemiology, where she aims to communicate the journal's work to a broader audience.
"But when it comes to communicating science, it's vital to get the facts right. Young people like Pallavi—experts in their field with a passion to drive forward clear messages about air pollution, health and climate—are commendable in their ability to communicate the problems and how we can be part of the solution."
This International Youth Day, themed "transforming education," we asked Pant why, as a scientist, she feels compelled to tweet. How does she educate and bring complex messages to a non-scientific audience?
What influenced your decision to be a scientist, and is being a woman in this field a challenge?
I grew up in a household where curiosity was encouraged. I remember designing scientific experiments to test hypotheses as a kid with my friends. Throughout high school and college, I took steps towards a career in environmental science. In the early days, I wasn't sure what aspect I would focus on; air pollution piqued my interest and I spent more time understanding it better. My personal experience living in Delhi—seeing the quality of air change over time—was another key contributing factor. Being a woman in science is fun and exciting, but also poses challenges. Occasionally, it has been difficult to deal with stereotypes that influence people's interactions. In some instances, it is also about being safe—in the field working alone for example. But overall, I've had a good experience, and my mentors have been supportive.
Why do you feel it's important to communicate science to a general audience?
Huge portions of important scientific research are still behind paywalls, and people are often unable to find accurate, reliable information, especially on digital media. Combined with the need for 'bite-sized' information, it is critical that scientists find ways to engage with the public, to dispel myths where they exist, and share useful information. After all, the goal for science is to help move towards a better future, isn't it? During my PhD program, I started a knowledge platform—Air Quality in India—to publicize and communicate the latest science and policy developments on air pollution. I co-founded a similar effort for South Asia—Air South Asia. It is important that accurate, scientifically valid information is brought to the public. I also give public seminars on the topic of air pollution, and I answer queries from concerned individuals about sources of air pollution and possible impacts on human health. I engage with organizations that work directly with communities and point them towards trusted sources of information. On social media, I post curated content on air pollution.
The Journal of Exposure Science and Environmental Epidemiology is one of the first environmental journals to create its own social media platforms. What influenced this decision?
When I spoke with the journal editors, it was clear that they were trying to expand the reach and make the information accessible to a broad audience. I had some experience doing that, and this seemed to be an excellent opportunity to expand my skills too! We hope to disseminate new findings from research published in the journal on social media, and get others interested in the field of environmental health.
What is the biggest challenge you face in communicating air pollution science?
When we train as scientists, we are encouraged to speak in scientific terms. The first issue I encountered was to learn to take a minute and think about my choice of words, and how they would be interpreted by a particular audience. Air pollution science is often complex, and it is a hard task to explain the nuance of the science while making it engaging and interesting. For example, air pollutants can be primary [directly emitted] and secondary [formed in atmosphere from other pollutants], and control strategies are very different for both types of pollutants. Communicating this effectively can be challenging. Sometimes, it is only a matter of directing people to the right information. In other cases, some thinking is required. In all cases, the bottom line for me is to make the information relatable for the particular audience.
How do you hope to take your storytelling to a level where it can reach more people?
I am still learning ways to communicate science better, and weave data and stories together to generate meaningful narratives for people. This year, I am hoping to expand a large, open-source database on air pollution in India, set up a mentoring network for women in air quality in the South and continue working to expand the reach of the Journal of Exposure Science and Environmental Epidemiology.
Can you summarize the main threats of air pollution in 140 characters?
Air pollution impacts our health, environment & economy; we need to act both at personal & societal levels to improve the quality of air.