New Solar Project to Restore Electricity to Over One Million Yemenis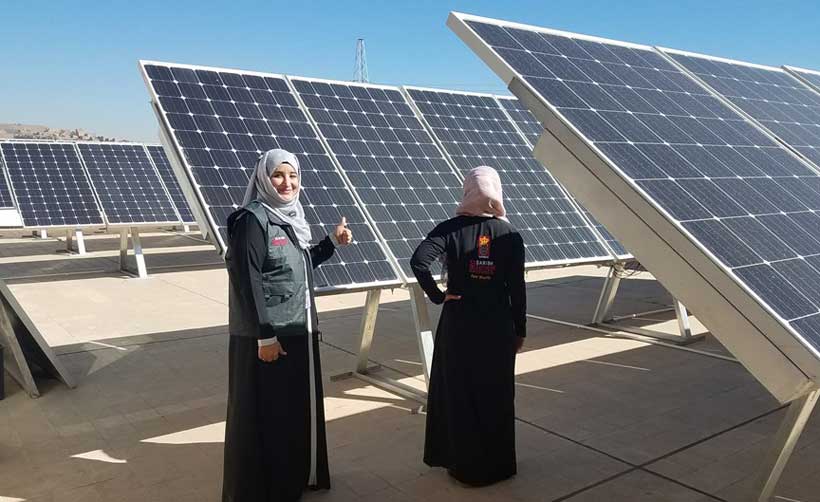 The World Bank announced today a new project to finance off-grid solar systems in Yemen to power vital basic services, and improve access to electricity for vulnerable Yemenis in rural and outlying urban areas.
Funded by a US$50 million grant from IDA, the World Bank's fund for the world's poorest countries, the new project will rely on the commercial solar market, which has grown despite the conflict, providing further support to the local economy and creating jobs.
Solar power has proved to be the most immediate solution for severe energy shortages in Yemen. A booming solar industry has developed driven by the private sector, but the costs have put the technology beyond the reach of public facilities and the most vulnerable populations.
The Yemen Emergency Electricity Access Project will work with the current solar supply chain and the existing network of microfinance institutions, to finance and deliver off-grid solar systems to rural and peri-urban areas. The aim is to restore or improve access to electricity to 1.4 million people, around half of them women. The project will also fund solar power for critical infrastructure, such hospitals, schools, water corporations, and rural electricity providers.
"The lack of electricity in Yemen has had a devastating impact on Yemenis and the provision of services," said Dr. Asad Alam, World Bank Group Country Director for Yemen, Egypt, and Djibouti. "While responding to immediate need, the project will contribute to building a more inclusive and sustainable solar market in Yemen through targeted financing to the private sector which will expand its reach to the poor and vulnerable."
The project will be implemented in partnership with the United Nations Office for Project Services (UNOPS) and in collaboration with the local private sector, including Micro Finance Institutions, solar equipment suppliers and technicians. Working with the Yemeni private sector will help create hundreds of jobs.
"Investing in solar will make Yemen's electricity more resilient, reduce the dependence on fuels for critical service facilities, and create jobs in the private sector," said Joern Torsten Huenteler, World Bank Energy Specialist and Task Team Leader of the project, "What Yemenis need today more than ever is a quick and innovative energy solutions to help ease the crisis."
With this new financing, IDA emergency grants to Yemen issued since July 2016 have totaled US$1.183 billion.
These projects have been prepared – and are being implemented – in partnership with Yemeni institutions and UN organizations such as the United Nations Development Program, the United Nations Children's Fund, the World Health Organization, the United Nations Food and Agriculture Organization, and the United Nations Office for Project Services.
UNIDO, Italy support small manufacturers in Iran to comply with global environmental agreements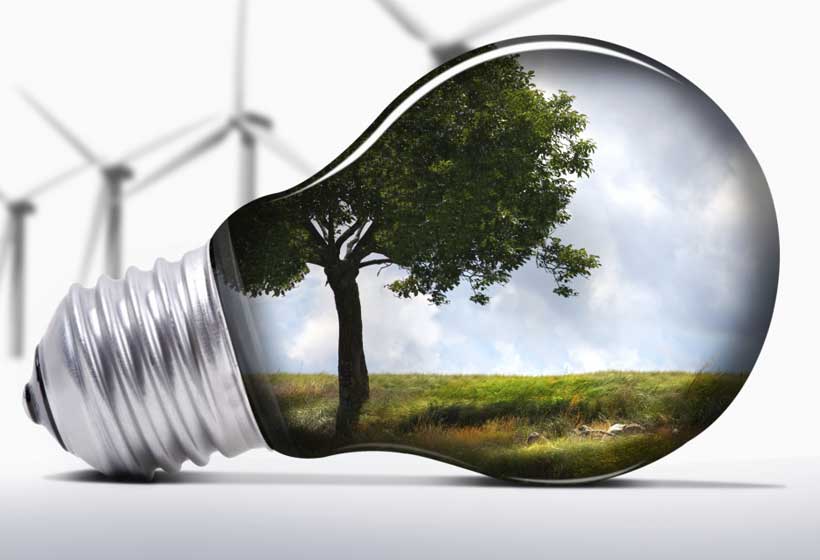 The United Nations Industrial Development Organization (UNIDO) and Iran's National Ozone Unit (NOU) today organized a workshop in Tehran to formulate a technical and business strategy to support small manufacturers of refrigeration equipment and insulation material with the adoption of new ozone- and climate-friendly substances and technologies. This will contribute to Iran's efforts to comply with its commitment, under the Montreal Protocol, to reduce its use of ozone-depleting substances – specifically, hydro-chlorofluorocarbons (HCFC) – commonly used in this sector.
Through the Multilateral Fund for the Implementation of the Montreal Protocol, UNIDO and Italy assist small manufacturers of refrigeration equipment in Iran – ranging from small chillers to domestic and commercial-scale refrigerators – to adapt their manufacturing processes and products in compliance with the second stage of the HCFC phase-out plan set by the Iranian government.
During the workshop, technology suppliers explained how small manufacturers can continue their operations with alternative chemical substances, while maintaining safety. "The NOU will consider the outputs of this workshop in the national strategy, hoping to successfully meet challenges ahead, specifically for small and medium-sized enterprises," said Medi Bakhshizade, project coordinator of Iran's National Ozone Office.
Several alternatives to HCFCs are readily available, but some of them are known to have high global warming potentials (GWP). Under the Kigali Amendment to the Montreal Protocol, a direct switch to natural refrigerants, which have zero ozone depleting potential (ODP) and low GWP, is encouraged.
In the case of Iran, the most promising alternative for small companies is cyclopentane, which could be locally produced if there is enough demand. However, the substance is high flammable, meaning new technical skills and safety installations and equipment would be required and these constitute a major financial barrier for small companies. Active cooperation between companies, local chemical formulators and technology suppliers could help tackle this barrier.
UNIDO project manager Fukuya Iino said, "UNIDO would like to promote energy-efficient technologies while phasing out HCFCs. Small companies are faced with challenges to adopt new technologies, and this is why we are asking possible technology suppliers to share their know-how with them."
A number of technology and financing options to support small manufacturing companies were presented during the workshop. The event offered a platform for small beneficiary manufacturers, technology suppliers, chemical material formulators, governmental focal points, and other stakeholders, to share knowledge and develop partnerships.
Among participating speakers were technology suppliers from Italy (two), Australia (one) and Iran (one). Forty-five participants actively joined the discussion between speakers, panel members, and the audience.
The Future of the Armenian-Chinese Relations
December 13-16, 2018, Yerevan- leading scholars from the Chinese Academy of Social Sciences were invited by the "China-Eurasia" Council for Political and Strategic Research, foundation to visit Armenia. Within the framework of the visit with their Armenian colleagues Dr. Xiao Bin, Dr. Bao Yi and Dr. Wu Hongwei participated in an academic seminar "China, Eurasia and Armenia: Views from Yerevan and Beijing." It is worth mentioning that Chinese initiative "One Belt, One Road" provides a lot of opportunities to other states to get Chinese investments, but they are not any big Chinese investments in Armenia, even if we compare with other South Caucasian countries. Professor Wu Hongwei emphasized that the Chinese-Georgian relations have developed dynamically, and the Chinese side is making huge investments there. He expressed hopes that through the information and contacts with Armenian specialists obtained during the visit, it will be possible to draw new recommendations through which it will be possible to develop economic relations with Armenia. In turn, Dr. Bao Yi presented her research on China's humanitarian cooperation with Central Asian countries and noted that this successful experience can also be used in the South Caucasus. Dr. Xiao Bing introduced his paper on promotion of the cooperation of international capacity under One Belt, One Road initiative in the era of technological transformation.
The head of the ARMACAD, Dr. Khachik Gevorgyan told  about the  prospects of the ARMACAD in the  development of Sino-Armenian academic relations in the framework of the One Belt, One Road.
The organizer of this academic event, Dr. Mher Sahakyan, head of the "China-Eurasia" Council for Political and Strategic Research, foundation, spoke about the prospects for the development of the Armenian-Chinese relations in the framework of the Chinese initiative. As he noted, if a branch of one of the leading Chinese banks opened or if Armenia and China establish a joint bank, the result will be significant financial investments in Armenia. The financial field of the country will be diversified, and if Dram-Renminbi conversion is implemented, bilateral trade between Armenia and China will be realized in their own currencies. He recommended, that Armenia can try to stand a Regional member of the Asian Infrastructure bank and after get sovereign backed or non-sovereign backed loans for its state-owned noncommercial organizations, private organizations, and international organizations which works in the territory of Armenia, that they invest this money in Armenian North-South Road Corridor, whichwill significantly enhance Armenia's capabilities to be involved in the Silk Road Economic Belt's China-Central Asia-West Asia Economic Belt. Armenia and China can also start cooperation in UN peacekeeping missions, as both states are interested in it.
Dr. Mher Sahakyan, also talked about the possibility of creating an Armenian-Chinese joint military-industrial center in Armenia, which will produce military robots, drones and so forth.
He also noted that Armenia can negotiate with China for its participation in the "Digital Silk Road," Armenia and China can also cooperate on the research of the development of the 5G.
After the academic seminar Chinese and Armenian scholars agreed to strengthen cooperation between the Armenian Foundation "China-Eurasia" Council for Political and Strategic Research and the Chinese Academy of Social Sciences, to conduct joint research and make recommendations for the development of Armenian-Chinese relations.
Circular Economy: Proposal to boost the use of organic and waste-based fertilisers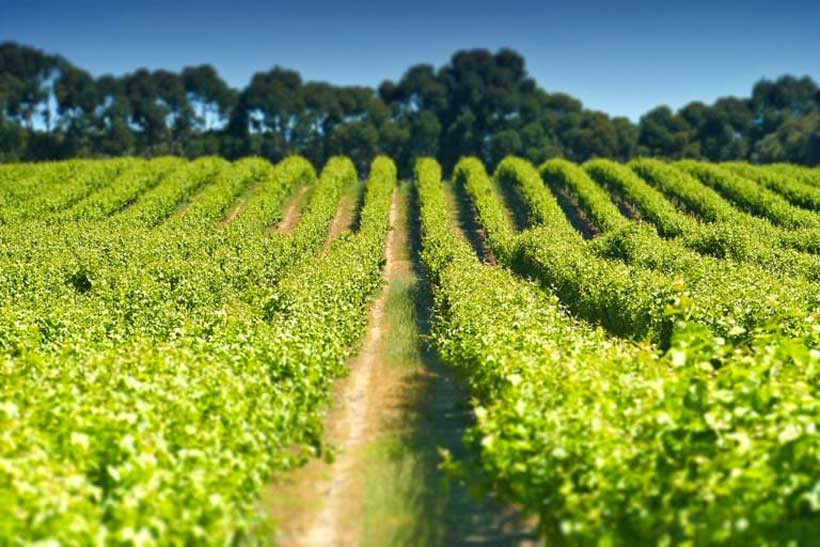 The EU institutions have found an agreement on new EU rules on fertilisers proposed by the Commission in 2016 as a key deliverable of the Circular Economy Package.
Negotiators from the European Parliament, Council and Commission have reached a preliminary political agreement on the Commission's proposal from March 2016 which built on the Commission's 2015 Circular Economy Action Plan.
The new rules will facilitate the access of organic and waste-based fertilisers to the EU Single Market. It also introduces limits for cadmium and other contaminants in phosphate fertilisers. This will help to reduce waste, energy consumption and environmental damage, as well as limit the risks to human health.
Jyrki Katainen, Vice-President for Jobs, Growth, Investment and Competitiveness, said: "Unlike traditional fertilisers which are highly energy intensive and rely on scarce natural resources, bio-waste fertilisers have the potential to make farming more sustainable. These new rules will also help to create a new market for reused raw materials in line with our efforts to build a circular economy in Europe."
Elżbieta Bieńkowska, Commissioner for Internal Market, Industry, Entrepreneurship and SMEs, added: "The new EU rules will open up new market opportunities for innovative companies producing organic fertilisers and create new local jobs, provide wider choice for our farmers and protect our soils and food. At the same time we are also making sure that our European industry will be able to adapt to the proposed changes."  
The main elements of the new rules are:
Opening the Single Market for organic fertilisers: The agreement on the Fertilising Products Regulation will open the market for new and innovative organic fertilisers by defining the conditions under which these can access the EU Single Market. The Regulation will provide common rules on safety, quality and labelling requirements for all fertilisers to be traded freely across the EU. Producers will need to demonstrate that their products meet those requirements before affixing the CE mark.
Introducing limit values for toxic contaminants in certain fertilisers:The Regulation for the first time introduces limits for toxic contaminants, including a new 60 mg/kg limit for cadmium which will be further reviewed 4 years after the date of application. This will guarantee a high level of soil protection and reduce health and environmental risks, while allowing producers to adapt their manufacturing process to comply with the new limits. To encourage the use of even safer fertilisers, producers will also be able to use a low-cadmium label applicable to products with less than 20mg/kg cadmium content. These rules will affect those fertilisers that choose to affix CE marking.
Maintaining optional harmonisation:The Regulation also offers the possibility to opt for optional harmonisation. A manufacturer who does not wish to CE-mark the product can choose to comply with national standards and sell the product to other EU countries based on the principle of mutual recognition.
Next steps
The preliminary political agreement reached by the European Parliament, Council and Commission in so-called trialogue negotiations has today been confirmed by the Member States' representatives and is now subject to formal approval by the European Parliament and Council. The Regulation will then be directly applicable in all Member States and will become mandatory in 2022.
Background
Under the 2015 Circular Economy Action Plan, the Commission called for a revision of the EU regulation on fertilisers to facilitate the EU-wide recognition of organic and waste-based fertilisers. The sustainable use of fertilisers made from organic waste material in agriculture could reduce the need for mineral-based fertilisers, the production of which has negative environmental impacts, and depends on imports of phosphate rock, a limited resource.
Under current rules, only conventional, non-organic fertilisers, typically extracted from mines or produced chemically can freely be traded across the EU. Innovative fertilising products produced from organic materials are outside the scope of the current Fertilisers Regulation. Their access to the single market is therefore dependant on mutual recognition between Member States, which is often difficult due to diverging national rules. Such products therefore have a competitive disadvantage which hampers innovation and investment in the circular economy.
According to estimates, if more bio-waste was recycled, it could replace up to 30 % of non-organic fertilisers. Currently, the EU imports around 6 million tonnes of phosphates a year but could replace up to 30% of this total by extraction from sewage sludge, biodegradable waste, meat and bone meal or manure.
The Commission has also recently presented a new Bioeconomy Strategy, as announced by President Juncker and First Vice-President Timmermans in their letter of intent accompanying President Juncker's 2018 State of the Union Address, which will further support the scaling up the sustainable use of renewable resources and  boost jobs, growth and investment into a sustainable circular bioeconomy in Europe.