Japan works with UNIDO to boost employment in Lebanon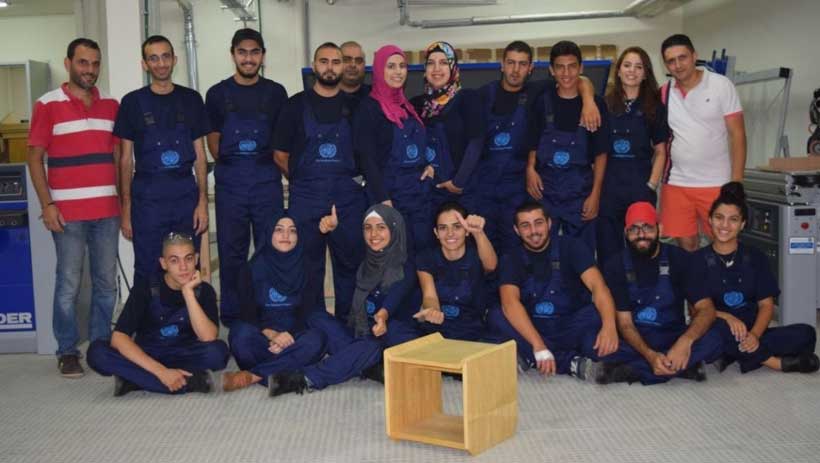 The Government of Japan has announced that it will fund a project to create jobs in the carpentry and construction sectors in northern Lebanon. This is one of eight new projects implemented by the United Nations Industrial Development Organization (UNIDO) in Ethiopia, Iraq, Jordan, Lebanon, Liberia, Nigeria, Somalia and the Syrian Arab Republic, with Japanese funding totaling US$5.2m.
The project will build upon previous interventions to create economic opportunities, particularly among host and refugee communities, in the northern areas of the country. The technical assistance will focus on the design of new training modules for construction skills training and the delivery of marketable vocational skills training to vulnerable individuals.
Matahiro Yamaguchi, Ambassador of Japan to Lebanon, stated, "Japan is very keen on creating employment opportunities in productive sectors such as carpentry and construction, in order to promote economic development in the country." He expressed hope that the project assists both Lebanese residents and Syrian refugees in gaining access to job markets and entrepreneurship by equipping them with essential technical skills and practical knowledge.
Speaking at the kick-off event held on 28 March at UNIDO headquarters in Vienna, during which the eight projects and the funding from the Government of Japan were announced, UNIDO Director General, LI Yong, highlighted that the projects aim to strengthen the humanitarian-development nexus and promote inclusive and sustainable industrial development by taking a human security approach.
Ambassador Mitsuru Kitano, the Permanent Representative of Japan to the International Organizations in Vienna, stated that the projects will "help individuals to live under healthy conditions, consolidate their livelihoods and, with all of this, gain optimism for their future."
Lebanon continues to be by far the largest host of Syrian refugees in proportion to population. The country is currently hosting more than one million refugees, resulting in a 25% increase in the population. In particular, interventions aimed at creating jobs and economic opportunities are considered urgent by the government and the United Nations.
This project will target individuals in areas that have been significantly impacted by the humanitarian crisis in Lebanon in order to upgrade their skills and knowledge to be better prepared to handle any external shocks to the labour market, as well as to enhance their employability. Given the backdrop of high youth unemployment (30%), falling oil prices and a slow in economic growth, this training couldn't come at a better time for participants in the north of Lebanon.
Solar PV Employs More Women Than Any Renewables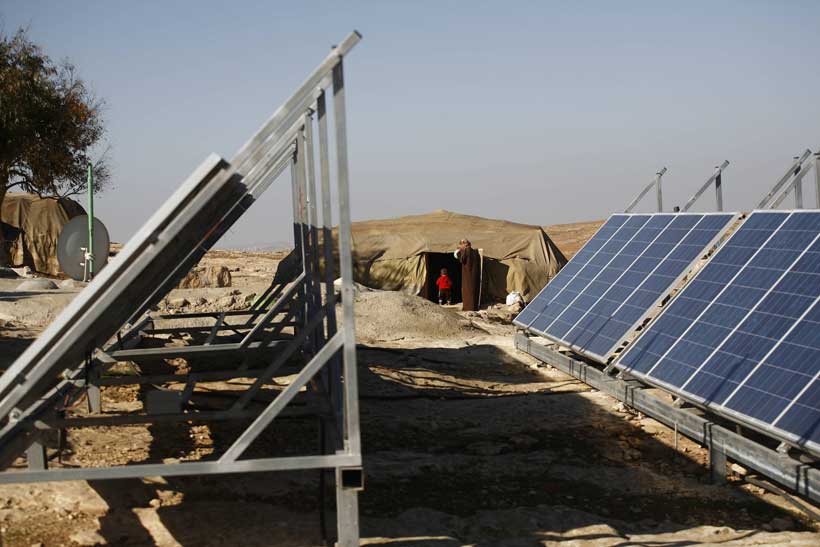 Solar photovoltaic (PV) has emerged to be the leading employer in the renewable energy sector, both in global number of employees and in gender balance. In 2021, the solar PV industry employs 4.3 million people—one-third of all renewable energy jobs worldwide. Women account for 40% of this number. It is almost double the share of women employed in the wind industry (21%) and the oil and gas sector (22%). It is also higher than the average share of women employed in all renewables sectors, which is 32%.
The International Renewable Energy Agency (IRENA)'s new report, Solar PV: A Gender Perspective, finds that women fare best in solar PV manufacturing, representing 47% of the workforce. Service providers and developers follow with 39% and 37%, respectively, while solar PV installers perform the least, with barely 12% of the segment's workforce.
"A just and inclusive energy transition is not only about energy access. It is about making sure everyone is included and benefits from the process," says Francesco La Camera, Director-General of IRENA. "The findings of our new report are promising and confirm renewable energy's great potential as an equal employer, but they also signal the need to step up our efforts to pave the way for more women to lead the energy transition and shape our shared future."
Presented at the 8th World Conference on PV Energy Conversion in Milan today, the report highlights the need for equal opportunities for women in technical positions in science, technology, engineering and mathematics (STEM) and in other professional fields, where they hold 38% and 32% of positions, respectively. Additionally, there is a wide space for women to take over more decision-making positions, as they currently hold 30% of managerial jobs and barely 13% of senior management posts in the solar PV industry.
Decentralised solar PV, on the other hand, seems to offer significant opportunities, as the off-grid solar PV value chain engages women both in delivering solutions and as beneficiaries. Driven in part by off-grid solar PV deployments, women account for 35% of other non-technical positions such as marketing, sales, distribution, and product assembly and installation.
Based on IRENA's global survey of some 1,300 individuals and organisations conducted in 2021, the report evaluates the role of women in the solar PV industry, highlighting barriers and opportunities. The most prominent barriers are perceptions of gender roles, lack of fair and transparent policies, as well as cultural and social norms that shape behaviour.
Raising awareness on gender equality, improving national as well as workplace policies, offering more training, networking opportunities and access to mentorships are all critical steps to level the playfield for women in the sector. These efforts are needed not only to increase the participation of women, but also to diversify the workforce by including the visions, talents and skills of all minority groups.
This is the third report in the Gender Perspective series, which is an integral part of IRENA's extensive research work on the effects of renewable energy deployment during energy transitions. The initial focus on employment creation and skills was expanded over time to cover other socio-economic elements such as gross domestic product, broader measures of welfare, local economic value creation, improved livelihoods and gender-differentiated impacts.
Battery-free smart devices to harvest ambient energy for IoT
By MICHAEL ALLEN
Tiny internet-connected electronic devices are becoming ubiquitous. The so-called Internet of Things (IoT) allows our smart gadgets in the home and wearable technologies like our smart watches to communicate and operate together. IoT devices are increasingly used across all sorts of industries to drive interconnectivity and smart automation as part of the 'fourth industrial revolution'.
The fourth industrial revolution builds on already widespread digital technology such as connected devices, artificial intelligence, robotics and 3D printing. It is expected to be a significant factor in revolutionising society, the economy and culture.
These small, autonomous, interconnected and often wireless devices are already playing a key role in our everyday lives by helping to make us more resource and energy-efficient, organised, safe, secure and healthy.
There is a key challenge, however – how to power these tiny devices. The obvious answer is "batteries". But it is not quite that simple.
Small devices
Many of these devices are too small to use a long-life battery and they are located in remote or hard-to-access locations – for instance in the middle of the ocean tracking a shipping container or at the top of a grain silo, monitoring levels of cereal. These types of locations make servicing some IoT devices extremely challenging and commercially and logistically infeasible.
Mike Hayes, head of ICT for energy efficiency at the Tyndall National Institute in Ireland, summarises the marketplace. 'It's projected that we are going to have one trillion sensors in the world by 2025,' he said, 'That is one thousand billion sensors.'
That number is not as crazy as it first seems, according to Hayes, who is the coordinator of the Horizon-funded EnABLES project (European Infrastructure Powering the Internet of Things).
If you think about the sensors in the technology someone might carry on their person or have in their car, home, office plus the sensors embedded in the infrastructure around them such as roads and railways, you can see where that number comes from, he explained.
'In the trillion IoT sensor world predicted for 2025, we are going to be throwing over 100 million batteries everyday into landfills unless we significantly extend battery life,' Hayes said.
Battery life
Landfill is not the only environmental concern. We also need to consider where all the material to make the batteries is going to come from. The EnABLES project is calling on the EU and industry leaders to think about battery life from the outset when designing IoT devices to ensure that batteries are not limiting the lifespan of devices.
'We don't need the device to last forever,' said Hayes. 'The trick is that you need to outlive the application that you're serving. For example, if you want to monitor a piece of industrial equipment, you probably want it to last for five to 10 years. And in some cases, if you do a regular service every three years anyway, once the battery lasts more than three or four years that's probably good enough.'
Although many devices have an operational life of more than 10 years, the battery life of wireless sensors is typically only one to two years.
The first step to longer battery life is increasing the energy supplied by batteries. Also, reducing the power consumption of devices will prolong the battery. But EnABLES is going even further.
The project brings together 11 leading European research institutes. With other stakeholders, EnABLES is working to develop innovative ways to harvest tiny ambient energies such as light, heat and vibration.
Harvesting such energies will further extend battery life. The goal is to create self-charging batteries that last longer or ultimately run autonomously.
Energy harvesters
Ambient energy harvesters, such as a small vibrational harvester or indoor solar panel, that produce low amounts of power (in the milliwatt range) could significantly extend the battery life of many devices, according to Hayes. These include everyday items like watches, radio frequency identification (RFID) tags, hearing aids, carbon dioxide detectors, and temperature, light and humidity sensors.
EnABLES is also designing the other key technologies needed for tiny IoT devices. Not content with improving energy efficiency, the project is also trying to develop a framework and standardised and interoperable technologies for these devices.
One of the key challenges with autonomously powered IoT tools is power management. The energy source may be intermittent and at very low levels (microwatts), and different methods of harvesting supply different forms of power that require different techniques to convert to electricity.
Steady trickle
Huw Davies, is chief executive officer of Trameto, a company which is developing power management for piezo electric applications. He points out that energy from photovoltaic devices tends to come in a steady trickle, while that from piezoelectric devices, which convert ambient energy from movements (vibrations) into electrical energy, generally comes in bursts.
'You need a way of storing that energy locally in a store before it is delivered into a load, so you need to have ways of managing that,' Davies said.
He is the project coordinator of the Horizon-funded HarvestAll project, which has developed an energy management system for ambient energy dubbed OptiJoule.
OptiJoule works with piezoelectric materials, photovoltaics and thermal electric generators. It can function with any of these sources on their own, or with multiple energy harvesting sources at the same time.
The goal is to enable autonomous sensors to be self-sustaining. In principle, it's quite simple. 'What we are talking about is ultra-low powered sensors taking some digital measurement,' said Davies. 'Temperature, humidity, pressure, whatever it is, with the data from that being delivered into the internet.'
Integrated circuits
The HarvestAll energy management integrated circuit device adjusts to match the different energy harvesters. It takes the different and intermittent energy created by these harvesters and stores it, for instance in a battery or capacitor, and then manages the delivery of a steady output of energy to the sensor.
Similarly to the EnABLES project, the idea is to create standardised technology that will enable the rapid development of long battery life/autonomous IoT devices in Europe and the world.
Davies said that the energy management circuit works completely autonomously and automatically. It is designed so that it can just be plugged into an energy harvester, or combination of harvesters, and a sensor. As a replacement for the battery it has a significant advantage, according to Davies, because 'It will just work.'
The research in this article was funded by the EU. This article was originally published in Horizon, the EU Research and Innovation Magazine.
European ministers adopt "Dublin Declaration" on preventing violence through equality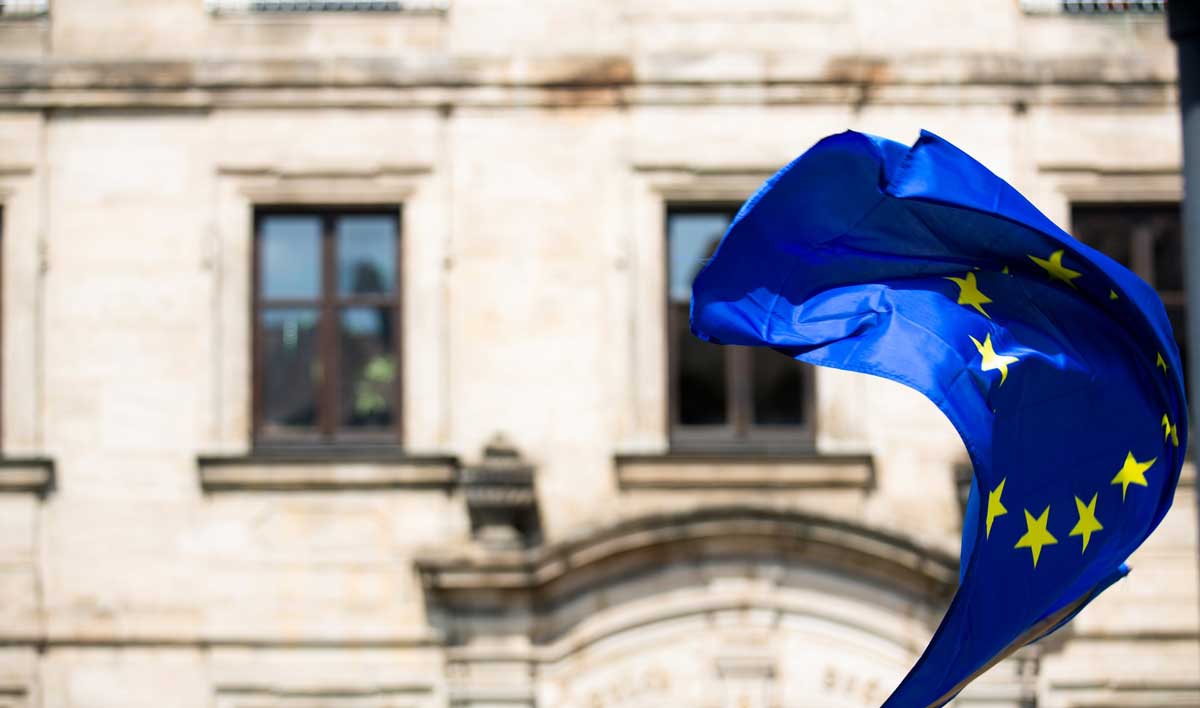 Thirty-eight Council of Europe member states have committed to a "Dublin Declaration" outlining a series of steps to promote gender equality in order to help prevent domestic, sexual and gender-based violence.
The declaration was adopted by Albania, Andorra, Armenia, Austria, Belgium, Bosnia and Herzegovina, Croatia, Cyprus, Denmark, Estonia, Finland, France, Georgia, Germany, Greece, Iceland, Ireland, Italy, Latvia, Liechtenstein, Lithuania, Luxembourg, Malta, Republic of Moldova, Monaco, Montenegro, the Netherlands, North Macedonia, Norway, Portugal, Romania, San Marino, Serbia, Slovenia, Spain, Sweden, Ukraine and the United Kingdom following a two-day conference of justice ministers organised by Ireland's Presidency of the Council of Europe.
Inspired by the Council of Europe's Istanbul Convention on violence against women, and expert findings on the implementation of the convention so far, states backing the declaration committed to:
actively promoting, at the highest level, an institutional and political culture which rejects gender-based discrimination and violence, sexism, gender stereotypes and gendered power dynamics in the public and private sector
ensuring that strategies aimed at preventing and combating violence against women also address the specific role of men and boys in preventing violence against women
systematically including awareness-raising campaigns as an integral and fully funded part of long-term action plans on violence against women
taking measures to include in the official curriculum, of all levels of education, teaching material on issues such as the principle of equality between women and men, non-stereotyped gender roles, mutual respect, non-violent conflict resolution in interpersonal relationships, gender-based violence against women and the right to personal integrity
providing guidelines for educational material in this area and the training of educational professionals, as well as the creation of knowledge platforms to share best practices
encouraging initial and in-service training of all relevant professionals, including within the criminal justice system
taking all possible measures to ensure that episodes of violence are taken into consideration by courts when deciding upon custody and visitation rights
increasing the provision of perpetrator programmes for domestic violence and for sexual violence operating on the standards and principles set out in the Istanbul Convention
asking the Council of Europe to carry out a comparative study in member states on the existing models and approaches taken to perpetrator programmes and their results
inviting states that have not yet done so to sign and ratify the Istanbul Convention and reinforce efforts to implement existing international legal standards in the area of gender equality and violence against women
To date, 37 Council of Europe member states have ratified the Istanbul Convention, enabling its entry into force in those countries. Armenia, Bulgaria, the Czech Republic, Hungary, Latvia, Lithuania the Slovak Republic – and the European Union as a whole – have signed, but not yet ratified, the convention. Azerbaijan has not yet signed the convention and Türkiye denounced it in March 2021.