Access to Energy is at the Heart of Development
One billion people – mostly concentrated in Sub-Saharan Africa and South Asia – live their daily lives without electricity. This represents a fundamental barrier to progress for a sizeable proportion of the world's population, and has impacts on a wide range of development indicators, including health, education, food security, gender equality, livelihoods, and poverty reduction.
The number of people gaining access to electricity has been accelerating since 2010 to around 118 million each year, but these efforts will need to accelerate if the world is going to meet Sustainable Development Goal 7 – ensuring access to affordable, reliable, sustainable and modern energy for all by 2030.
Why is reaching universal access still a challenge? Those remaining without service are either remote, or poor, or both. In urban areas it is poor communities that remain unserved. These should be easy to reach, although the informal settlements where many of these poor reside can be difficult to serve with permanent infrastructure. For remote households, extending the main grid can be prohibitively expensive. Even using off-grid systems to serve these disbursed populations can be financially challenging.
Lack of sufficient power generation capacity, poor transmission and distribution infrastructure, high costs of supply to remote areas, or simply a lack of affordability for electricity, are among the biggest hurdles for extending grid-based electricity.
For off-grid electrification, including mini grids, the biggest challenges are poor policies, inadequate regulations, lack of planning and institutional support, lack of financing for off-grid entrepreneurs, and affordability for poorer households.
Positive stories
A number of countries have made clear progress on expanding electricity access in recent years – and there are common factors among this group. These include sustained political commitment and financing, enabling policies and incentives, strong institutions, and the right balance of grid and off-grid.
Successful countries have also balanced the objective of the financial viability of electricity suppliers with the need to keep consumer prices affordable, for example through strategic and targeted use of public funding. Applying these fundamentals can take different forms, depending on the local conditions.
Bangladesh, for example, has used both privately-delivered off-grid solar home systems and publicly supported extension of the main grid through its rural cooperative program to increase the proportion of the population with electricity from 32% to 62% between 2000 and 2014
Vietnam and Ghana, among other countries, have focused much more heavily on grid extension. China and India have also made excellent progress using a mix of technologies and business models, both on and off-grid.
In Kenya, for example, 700,000 home solar systems were installed on the pay-as-you go purchase model, which is a flexible payment plan that makes electricity accessible to more people. Pay-as-you-go models have become increasingly attractive in many markets, expanding rapidly across Africa. One of the biggest advantages of this system is that people can pay in installments.
The World Bank has a long track record of helping developing countries expand access to affordable, reliable, sustainable and modern energy. It is doing so through supporting grid investments and helping to develop off-grid markets, for example, through programs such as Lighting Global. Since 2010, the Bank has provided more than $5 billion for energy access in over 35 countries through some 70 projects.
Last-mile connections
Last-mile access – getting electricity to people's homes, local businesses and public facilities – is an important focus for the Bank, especially in Africa and South Asia. Over the last six years the World Bank's portfolio has included 28 last-mile access projects, 25 of which have included off-grid support.
The Ethiopia Electrification Program – a $375 million IDA credit – will support the Ethiopia's National Electrification Plan launched in 2017. The Plan will dramatically shift efforts towards last-mile service delivery. It will provide one million last-mile household connections and the initial priority will be access to reliable electricity services for education and health facilities. Only 24% of primary schools and 30% of health centers currently have access to electricity services.
In Bangladesh, the World Bank helped deploy 1.4 million solar home systems. More than 18.5 million people in rural areas now have reliable access to solar-powered electricity.
An important element of the Bank's strategy is to leverage its efforts with development partners and the private sector by means of financial instruments along with sector and institutional reforms that promote commercial grid and off-grid operations and attract private investment.
In Tanzania, for example, Bank-supported projects have helped create the Rural Electrification Agency and associated Rural Electrification Fund, which are promoting this agenda throughout the country.
Lower costs, increased efficiency
The World Bank also continues to produce ground-breaking research to address energy challenges. For example, a series of Multi-Tier Framework (MTF) surveys is providing new and deeper insights into the level and quality of access through both grid and off-grid systems, as well as in unserved areas.
With innovative solutions and modern technologies available, now is the time to be hopeful about achieving universal access. Plummeting costs for renewable energy and storage technologies, along with increasing efficiency of end use equipment and appliances, offer tremendous opportunity to deliver more service with a lower energy investment.
Additionally, new technology-enabled business models, such as pay-as-you-go solar, offer great opportunities for private sector-driven off-grid electrification, as long as countries can create the right investment environment.
Price Cap on Russian Oil: The Mechanism and Its Consequences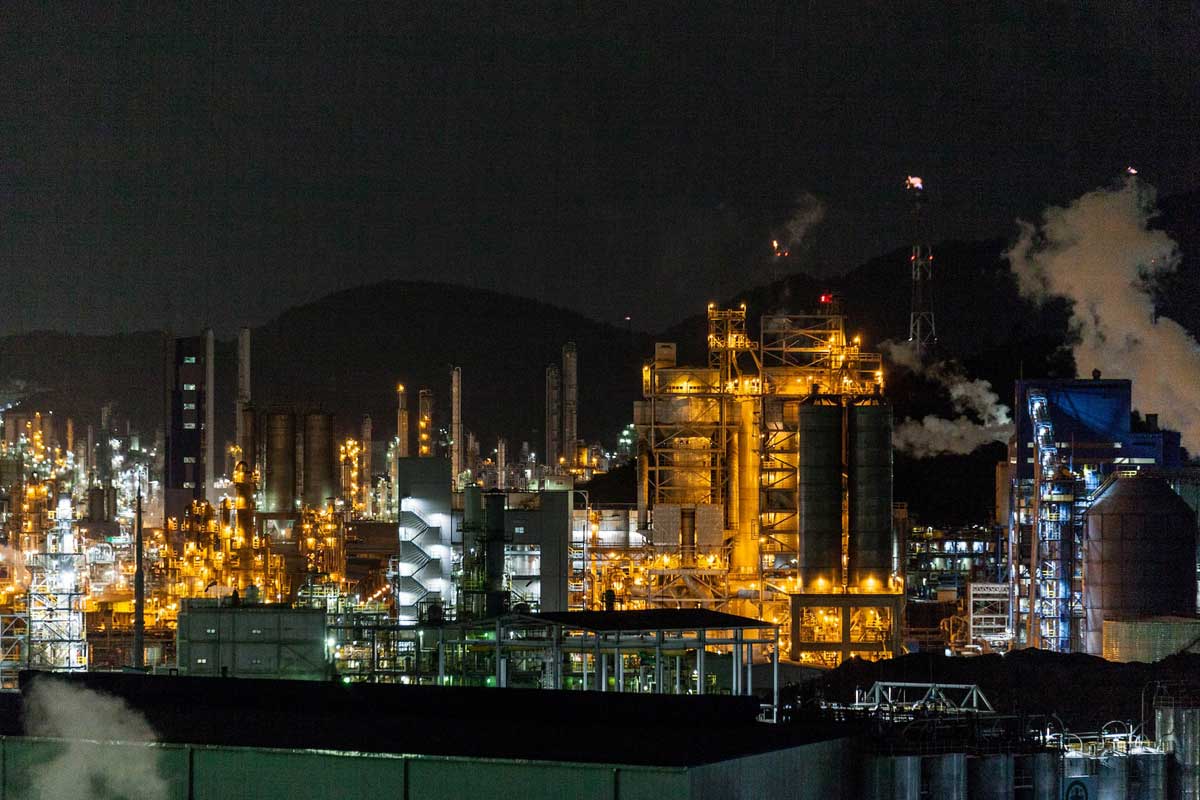 G7 countries are working hard to coordinate a sanctions regime to cap prices on Russian oil and oil products. The United States is already drafting a mechanism for applying these sanctions, which its allies and partners will use as a guideline. The new sanctions in the form of legal arrangements are expected to be formalised very soon. How will this mechanism work, and what consequences can this lead to?
An unprecedented range of economic sanctions has been used against Russia since the beginning of the special military operation in Ukraine in February 2022. Their primary aim was to deal the largest possible economic damage to force Moscow to revise its policy and to undermine its resources provision. Since energy exports are extremely important for funding the Russian economy, sanctions against its oil and gas sector were more than just predictable. However, the United States, the EU and other initiators had to act cautiously, because Russia is a major player on the global market. US restrictions on the export of Iranian oil had little impact on the global market, whereas blocking sanctions against Russian oil companies could lead to uncontrollable price hikes. This could accelerate inflation, which was growing fast on the back of COVID-19 and other factors.
Nevertheless, the sanctions noose on the oil sector was tightening. Some sectoral sanctions have been applied since 2014, such as restrictions on loans and on the supply of products, services, technologies and investment in the Arctic shelf oil projects. Blocking sanctions were adopted against a number of co-owners, owners and top managers in the fuel and energy sector. In March 2022, Washington prohibited the import of Russian energy resources to the United States. Canada acted likewise. The EU started with banning Russian coal imports and later spread the ban, with a few exceptions, to oil and oil products. The bans are to come into force on December 5, 2022, and February 5, 2023, respectively. The UK plans to stop the import of Russian oil this year. Overall, Western countries are working to gradually banish Russian oil and oil products from their markets.
However, Moscow has quickly redirected its deliveries to Asian markets, where Western countries cannot easily impose similar restrictions, especially since Russian companies are selling their products with large discounts. The idea of a price cap has been proposed to be able to influence Russian oil prices outside Western countries.
The essence of the proposed mechanism is very simple. The United States, G7 and any other countries that join the coalition will legally prohibit the provision of services which enable maritime transportation of Russian-origin crude oil and petroleum products that are purchased above the price cap. The US Treasury has issued a Preliminary Guidance to explain the essence of the forthcoming bans, to be formalised in a determination pursuant to Executive Order 14071 of April 6, 2022. Section 1 (ii) of the executive order empowers the US Treasury and the Department of State to prohibit the export or re-export of "any category of services" to Russia. The upcoming Determination will explain the ban for American parties to provide services which enable the transportation of Russian-origin crude oil and petroleum products above the price cap. The US administration plans to enforce the ban on oil on December 5, 2022, and the ban on oil products on February 5, 2023, simultaneously with the EU bans on Russian oil imports.
But what is the exact meaning of the phrase "services which enable maritime transportation"? The US will most likely offer an extended interpretation. In other words, such services will include transportation, related financial transactions, insurance, bunkering, port maintenance and the like. This would allow Washington to influence a broad range of service providers outside the United States. For example, the US administration might consider dollar-denominated transactions on oil transportation to fall under US jurisdiction, so that very many players outside the US will face fines or prosecution. Punishment for avoiding the price cap, as well as for using deceptive shipping practices, have been set out in the new Guidance.
It is another matter how strictly the other coalition countries will implement this guidance and how large this coalition can be. The level of coordination within the initiator countries will likely remain very high, which means that the allied countries will do this in accordance with their national legislations. The coalition will include the countries that have already adopted sanctions against Russia.
The biggest question is whether the countries that have not adopted such sanctions, including Russia-friendly countries, can be convinced to join the coalition. The answer is most probably negative, but this will not settle the problem. Despite the official position of the friendly countries, their businesses could surrender to the US demand to avoid the risk of persecution.
The G7 statement and the new Guidance of the US Treasury imply that the sanctions are being imposed out of concern for the international community rather than solely for the purpose of punishing Russia. They say that the price cap is designed to stop the growth of oil prices that have been artificially inflated by the conflict in Ukraine. However, this "concern" can lead to unpredictable consequences.
To begin with, the latest attempt at the political mandating of prices will increase uncertainty, which will further drive the prices up. Prices can grow on expectations of problems with signing deals on the delivery of Russian oil and oil products over excessive compliance, which will lead to temporary shortages. Another problem is that the other oil producers will have to lower prices as well. They will not like this.
In fact, the sellers' market is being changed into the buyers' market by artificial political methods rather than for economic reasons.
And lastly, Russia is being forced to become the leader of dumping. Demand for its oil could be higher than for the products of other suppliers, and Moscow can make up for its profit shortfall by increasing deliveries. If the Western countries that prohibit the import of Russian oil and oil products buy other suppliers' oil at higher prices while Asian countries continue to buy Russian products, this will artificially increase the competitiveness of Asian economies.
It is time for Russia to start thinking about adjusting to the Western restrictions, including by developing its own tanker fleet and abandoning the US dollar in oil deals. The latter is the prevalent task of Russia's foreign trade in the new political conditions.
From our partner RIAC
Absolute Proof that EU Leaders Are Responsible for Europe's Soaring Fuel-Prices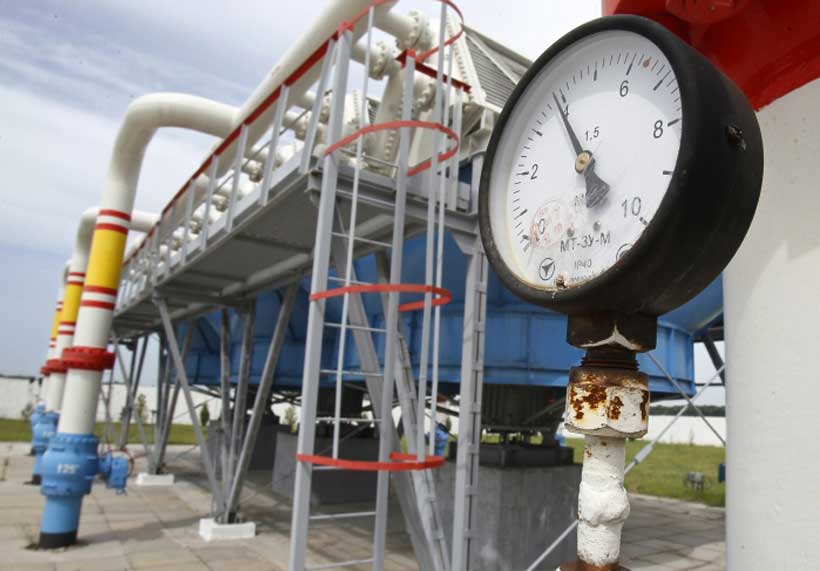 A BusinissInsider news-report on the morning of September 7th headlined "Putin says Russia will restart Nord Stream 1 gas flows 'tomorrow' if it gets turbines, and blames sanctions for the shutdown" and opened with:
Russian President Vladimir Putin said Wednesday that Gazprom could restart gas flows to Europe via the key Nord Stream 1 pipeline tomorrow, if it gets the turbines needed. He blamed Germany and Western sanctions for the indefinite halt in operations for the pipeline, according to media reports from his speech at the Eastern Economic Forum. At the same time, he said pressure from the US was behind the holdup in launching another pipeline, Nord Stream 2.
Putin was telling the EU's leaders that what has been forcing gas-prices in Europe up 300% since Russia's February 24th invasion of Ukraine isn't Russia's invasion of Ukraine (such as they allege) but instead the U.S.-EU-UK economic sanctions against Russia which have caused all U.S.-and-allied — including all EU — nations to terminate imports of fuels from Russia. He was saying that Russia will turn on the pipelines into the EU as soon as EU leaders turn off their sanctions that prohibit their businesses and consumers from buying it.
The ball is now in their court. Let's see what they do with it. Have they been lying to allege that Russia's invasion of Ukraine caused this 300% gas-price rise? If so, then Putin has said that the moment they stop lying and start to allow the gas to flow again from Russia, that gas will flow again from Russia and those prices will consequently plunge back down again.
If, however, they have been telling the truth (though it's hard to see how Russia's invasion of Ukraine on February 24th could even possibly have forced up the prices in the EU of all fuels from Russia), then the ball will immediately be in Putin's court, for him promptly to get the flows of Russian fuels into Europe restored to what they had been prior to the EU's sanctions that were imposed in the wake of that invasion.
Because it's hard to see how Russia's invasion of Ukraine on February 24th could even possibly have forced up the prices in the EU of all fuels from Russia, the headline here is based upon the very reasonable expectation: that the result of Putin's September 7th challenge to the EU's leaders will be that they are proven to have been lying when they have blamed these price-rises on him, instead of on themselves.
In other words: On September 7th, Putin laid down the gauntlet to EU leaders, regarding whom is to blame for Europe's now-soaring energy-prices, and for the consequences thereof. That challenge to them tests whom has been telling the truth about this matter, and whom has been lying about it. It is that test, regardless of whether news-reports about his statement (other than this one), report it as testing whom the liars, and whom the truth-tellers, about this matter, have been. This is a big tree that is falling in the news-forest, and that tree is falling, regardless of whether or not (or the extent to which) it is being reported to the public. The test is a fact — an important fact — even if it won't be reported (other than here). However, something else will be even more important: what the result of this test will turn out to be. And then the test for the news-media will be: will they report that result? Will they report the finding? Because there certainly will be a finding, from this test. And it certainly will be an important one.
Coal Diplomacy: Could We Be Free from the Climate Crisis?
One of the things that is perplexing at the moment is that there is no clarity about how life will be lived in the coming year from an economic standpoint. In 2023, both the Indonesian finance minister and the Indonesian president said that "the world is dark." Uncertainty regarding many topics, particularly economic concerns, is referred to be "dark." Recession that affected several of the world's major economies. The biggest issues now are energy shortage and food ingredient scarcity. Politics is no longer focused on how to achieve power, as well as the world's attention and authority, but on how to sustain tomorrow's life and escape the perils of hunger and cold.
Since the implementation of Western sanctions on Russia, not only has the political game grown more attractive in terms of military and economics, but it has also had an influence on the economy. Because of Russia's high price for oil and gas, as well as the growing issue of energy shortages, various European nations have taken the initiative to generate electricity by burning coal. This has recently received a lot of attention in the media. The transfer of energy sources is plainly the polar opposite of the world's current commitment to reduce emissions and environmental impacts. In the face of global uncertainty, the availability of coal as an energy source will assist emerging nations with coal reserves, such as Indonesia. However, when the time period and amount of coal burned are considered, this definitely accelerates the environmental impact. According to the BP Statistical Review of World Energy 2021 report, worldwide coal consumption in 2020 was 151.42 exajoules. This figure fell by 4.2% from the previous year, when it stood at 157.64 exajoules. China is the largest consumer, accounting for 54.3% of total worldwide spending, followed by the United States, India, and Japan.
How Coal affects the environment
According to the Encyclopedia Britannica (2015), coal is derived from animal and plant fossils that perished and were buried millions of years ago; coal is currently the world's greatest fossil fuel when compared to oil. necessitates a number of operations and a rather wide space It generates a lot of pollution and environmental harm from coal mining to processing to consumption to the ultimate cycle of use. The following is an example of a coal processing line:
First, when coal is discovered, people and certain groups will plan to mine it. The plan is then carried out by constructing a mine. At this early stage Coal mines will have a negative influence on the ecosystem, beginning with changes in the terrain, which will reduce soil fertility. Biodiversity is under peril.
Second, a variety of chemical reactions occur in nature during coal processing procedures. When fossil fuels are burned to generate energy, the carbon in the fuel interacts with oxygen to make CO2 gas, the majority of which is emitted into the atmosphere. Not only does coal combustion emit CO2, but it also emits methane into the atmosphere. As a greenhouse gas, methane is twenty times more powerful than carbon dioxide. Not only does coal combustion emit CO2 and methane, but it also emits sulfur in the form of sulfur dioxide (SO2) gas. If these three chemical compounds are released into nature, they have a severe influence on the environment and humans, producing soil degradation, air pollution, and the sulfur content released is also particularly toxic for water. Although there is a new phrase and breakthrough "Clean coal," according to Michael Economides, professor of chemical engineering at the University of Houston, Texas), it is highly improbable that clean coal can be created by "Carbon Capture and Storage (CCS)."
Third, following a series of procedures, the mining and burning of coal will also leave visible traces. Past mining locations' created craters and changing landscapes, of course, damage the ecology, and former excavations frequently cost life.
Indonesia and coal
Indonesia is one of the countries that has profited from the present global energy constraint. The Center for Mineral, Coal, and Geothermal Resources reported that Indonesia's coal reserves were at 31.7 billion tons as of January 19, 2022. Indonesia not only utilizes coal for internal purposes, but also exports it to other nations in order to gain foreign currency. When coal prices rise, it contributes to state income, but these gains are only transitory since the government gives additional relief to coal service employees through power subsidies and compensation.
According to investor.id data source Carbon Brief, the Indonesian government offers power subsidies and compensation with a budget of Rp. 127.9 trillion. This sum is higher than the previous year's total of Rp. 74.4 trillion. The government provides subsidies and incentives so that PLN may continue to acquire coal from the firm while keeping power prices stable. Owners of coal mining enterprises will gain the most during this period of energy shortage. In January-March 2022, one of the coal mines had a 457.6% rise in net profit. Until June 2022, Indonesia's coal output has achieved 283.57 million tons, or around 42.77% of the target for 2022, which was 633 million tons. Meanwhile, national coal sales through June 2022, which included both exports and domestic sales, were 175.15 million tons.
Climate Commitment Challenge
It is quite difficult to retain environmental commitment in these times. On the one hand, humans are attempting and committed to keeping the environment stable by reducing the greenhouse effect, which can harm the ozone layer, but the current situation has not provided an opportunity to obtain energy that is cleaner and environmentally friendly, and can be produced in large quantities quickly, other than rocks and coals. Coal processing and utilization as an energy source has been known for over a century, and its influence has been felt in recent decades. However, the usage of coal cannot be minimized or eliminated at this time. Europe's Germany, Poland, and even India in Asia ordered coal from Indonesia to meet their national energy demands. This has occurred since Russia's sanctions were implemented.
This circumstance demonstrates how the political system affects the food chain. With the increased usage of coal in many regions of the world, it is possible that the Paris Agreement and the G20 statement, as well as other environmental and climate-related pledges, will be revisited. However, increased worldwide coal usage will hasten the depletion of global coal stockpiles. Keep in mind that nature takes thousands of years to generate coal, but human progress in this century is so rapid.
Conclusion
The human task of sustaining the appropriateness of a place to live in the face of global instability will never diminish. These obstacles might arise from the environment in which humans live or from outside sources such as governmental policy, commerce, and conflict. The recent increase in the use of coal is a short-term effort for humans to survive and carry out their activities, but in the long run, human dependence on coal must be considered, given that humans' ability to grow and reproduce faster than nature's ability to produce coal for humans, and even if coal is still relied on, it will accelerate environmental pollution, which then affects weather and climate. It is vital to review how the commitment to environmental protection has been pursued in both local and international obligations.