How U.S. Has Virtually Destroyed U.N.
Under President Donald Trump, the U.S. has basically eliminated the only real international authority the U.N. used to have. Here is how this was done:
The equivalent, in international law, to a domestic-law crime involving murder, rape, and theft, is an international invasion that's purely for aggressive purposes and not at all authentically a defensive act against an authentic foreign threat that was coming from the invaded foreign country. Consequently, for the U.S. Government now to have removed the U.N. from any authority over international invasions, is, in domestic-law equivalency, like removing a national government from authority regarding murders, rapes, and thefts, which occur inside that nation. Such a 'government' is no government at all. But, tragically, this is what has happened; and, so, we are now careening into World War III, in this international "Wild West" world, which we live in (and may soon die in, as things thus head into WW III).
The U.S. Government no longer even nominally cares whether or not the U.N. authorizes its invasions; but, as recently as 2003, it used to, even if only nominally, care. The U.S. has thus effectively discarded the U.N. altogether, whenever violating the U.N. is the only way to impose its will against a given target-country.
In late 2002 and early 2003, U.S. President George W. Bush nominally expressed a desire for the U.N. to authorize an invasion of Iraq, but failed to receive that authorization and then did the invasion anyway, along with only UK, Australia, and Poland, joining the U.S.-led gang, in this destruction of Iraq.
At a press conference on 6 March 2003, just 11 days before he (on March 17th) ordered the U.N. weapons-inspectors to leave Iraq, and then invaded Iraq on March 20th, Bush said:
Elizabeth.
Q Thank you, Mr. President. As you said, the Security Council faces a vote next week on a resolution implicitly authorizing an attack on Iraq. Will you call for a vote on that resolution, even if you aren't sure you have the vote?
THE PRESIDENT: Well, first, I don't think — it basically says that he's in defiance of 1441. That's what the resolution says. And it's hard to believe anybody is saying he isn't in defiance of 1441, because 1441 said he must disarm. And, yes, we'll call for a vote.
Q No matter what?
THE PRESIDENT: No matter what the whip count is, we're calling for the vote. We want to see people stand up and say what their opinion is about Saddam Hussein and the utility of the United Nations Security Council. And so, you bet. It's time for people to show their cards, to let the world know where they stand when it comes to Saddam.
Mark Knoller.
Q Mr. President, are you worried that the United States might be viewed as defiant of the United Nations if you went ahead with military action without specific and explicit authorization from the U.N.?
THE PRESIDENT: No, I'm not worried about that. As a matter of fact, it's hard to say the United States is defiant about the United Nations, when I was the person that took the issue to the United Nations, September the 12th, 2002. We've been working with the United Nations. We've been working through the United Nations.
Subsequent U.S. Presidents haven't been even that respectful of the U.N.'s authority; and current U.S. President Donald Trump is blatantly dismissive of it, so that he's not even requesting U.N. authorization for his invasions.
Thus, the lesson that the U.S. Government learned from the Iraq invasion isn't that the U.S. Government should never again lie about what the evidence actually shows, in order to invade a country, but instead that the U.S. Government should simply ignore the U.N. whenever the evidence doesn't persuade other Governments that an invasion would be authentically defensive instead of purely an act of international aggression.
What might turn out to have been "The Most Important U.N. Security Council Vote Ever" was the 10 April 2018 U.N. Security Council's failure to require the U.S. and its allies to provide evidence to prove that Syria's Government had gassed its own people in Douma on April 7th as the U.S. and its allies alleged, before the U.S. and its allies could, with even just possible legal justification, launch a promised massive bombing of Syria as supposed punishment for the gas-attack that they were alleging. The question of whether or not the U.N. would authorize the American invasion wasn't even being raised; the question was only whether the alleged gas-attack needed to be independently verified before an invasion might possibly legally be launched — and no proposal was passed. Unlike in the 2003 invasion of Iraq, the U.S. never tried to win U.N. authorization to invade Syria in 2018, but simply invaded, casually ignoring all laws, and even denying the need for evidence to back up its allegations against Syria.
If the Russian Government's proposal that the Organization for the Prevention of Chemical Weapons (OPCW) must investigate the case and issue a report on its findings, before any action, such as an invasion, is done by any country, had passed the Security Council, then that would be applying standard legal and juridical practice (that no punishment be imposed unless and until guilt has been proven), and likely no invasion of Syria (such as occurred on April 14th) would have been done, at least until the OPCW's report is issued. But the U.S. and its allies refused to adhere even to this, the minimal legal requirement in any democracy. They instead demanded, and won, a U.S.-and-allied international dictatorship — a lawless, might-makes-right, international world.
A U.N. like this is, essentially, no U.N. at all, just a talking-forum — and that's what now exists: it's a forum merely for the constituent Governments to present their respective propagandas to the world, but no longer actually to negotiate anything, since the U.N. has no military, and now the U.S. Government has become effectively whatever the U.S. military (including its armaments corporations such as General Dynamics) want it to be — and, "To hell with the U.N.!" The way now to buy the U.S. Government has become to buy those corporations' weapons, and then the U.S. Government will ally itself with that country. This is purely transactional, in the interests of America's armaments-firms, not in the interests of the invading public, and certainly destructive of the interests of the invaded public, no matter how profitable it may be for the owners of those armaments-firms. (One can talk instead about "Wall Street," but they're mainly the sellers of stock in America's armaments-firms and associated products and services; so, they are middle-men who represent the interests of the aristocracy, not really themselves necessarily principals — people who are within the aristocracy.)
Among the contrary accounts regarding that alleged Douma gas-attack was "What really happened — Chemical Attack that lead to missile Strikes on #Syria", presenting it as having been set up by the 'rebels' that the U.S. Government supports. But truth is irrelevant for people with power, especially if it runs contrary to the lies that they are pushing.
President Trump came into office promising a rebirth of American manufacturing, but, so far, the vast majority of his boost to U.S. manufacturing has been only to the U.S. weapons-manufacturers — actually by far the largest international arms-sale in world history. On 21 May 2017, I headlined it "U.S. $350 Billion Arms-Sale to Sauds Cements U.S.-Jihadist Alliance" and reported that the day before, "
U.S. President Donald Trump and the Saud family inked an all-time record-high $350 billion ten-year arms-deal that not only will cement-in the Saud family's position as the world's largest foreign purchasers of U.S.-produced weaponry, but will make the Saud family, and America's ruling families, become, in effect, one aristocracy over both nations, because neither side will be able to violate the will of the other. As the years roll on, their mutual dependency will deepen, each and every year." That, sadly, has turned out to be true — and not only regarding America's carrying the Sauds' water (doing their bidding) in both Yemen and Syria, but in other ways as well.
On 21 March 2018, CNBC bannered "Trump wants Saudi Arabia to buy more American-made weapons. Here are the ones the Saudis want"
, and reported what Trump had just negotiated with Saudi Arabia's Crown Prince Mohammed bin Salman al-Saud, which was a step-up in that $350 billion sale, to $400 billion. CNBC associated the Sauds' arms-purchases with 'investments' in the U.S., so as to mislead their audience to think favorably of these sales, but if these sales were actually investments in anything, it was in the ability of the Saud family to join even more fully with America's aristocracy so as for them jointly to impose their will upon any country where they both want "regime-change" — control by themselves, instead of by that invaded country's local aristocracy. (Then, the U.S. Government issues economic sanctions against Russia for 'interfering in our democracy'. But the Sauds, and their allies, Israel's aristocracy, actually do precisely that, routinely, and very effectively!) So: CNBC said: "During the Oval Office talks, Trump touted a creation of 40,000 American jobs due to Saudi military sales.
The president used several maps and charts of Saudi acquisitions to further make his point. The crown prince, likewise, added that last year's Saudi pledge of $200 billion in investments will rise to approximately $400 billion and that a 10-year window to implement the deal was already under way." That was a misleading statement about the amounts, too. Here is how Indian Express had headlined and reported on 18 May 2017: "Saudi Arabia to invest $200 billion in US, purchase arms worth $300 billion
": "As President Donald Trump prepares for his first overseas trip, Saudi Arabia has announced to make a whopping USD 200 billion investment in the US and intends to purchase arms worth USD 300 billion from America, a senior administration official has said." There, too, the Saudi masters got their propagandists to refer to "investments" in relation to "purchase arms worth $300 billion," which turned out, just two days later, on 20 May 2017, to be actually $350 billion — and which amount of arms-purchases now has risen instead to $400 billion, which will be paid, as listed in that CNBC news-report to: Lockheed Martin, Boeing, General Dynamics, Honeywell, and Raytheon. When Trump campaigned for the Presidency, he had promised to be anything but a sales-person for America's war-machine. But, he is so, and this is fascism: socialism for the rich, and 'survival of the fittest' for everyone else. Trump certainly isn't a sales-person for the poor, anywhere. He's what his fellow-fascists call a 'populist', in order to insult the public that they must appeal to for votes.
American 'productivity' thus will increase in the production of death and destruction; but, as economists view things, that is "productivity" and added "Gross National Product," regardless of how much it actually immiserates the world (and, so, economic theory is part of the fraud that enables all of this, essentially, corruption). Thus, economic theory is as fraudulent as is the international 'news' that the propaganda-agencies spread to the public. It's all a "pile of bull," but lots of consumers are buying it, because it's all that they know and it satisfies them — they're not even looking for more than the myths.
Previously, the "Biggest Arms Deal in History" was between UK's aristocracy and the Sauds, the Al-Yamamah deal, which boosted UK's biggest weapons-maker, BAE, and in which the massive corruption became the subject of scandals and a Governmental inquiry, which Saudi Prince Bandar bin Sultan al-Saud forced UK Prime Minister Tony Blair to close with no report being issued. And both the UK and U.S. claim to be 'democracies' — and both Governments accuse Russia of 'interfering' in their 'democracy'!
If the reader wants to know why a web-search for the title of this article "How U.S. Has Virtually Destroyed U.N." probably turns up no mainstream 'news'media in the U.S.-allied world, and even very few "alternative news" sites, then the reason isn't that they weren't offered the article, because they all routinely receive the submission of each of my articles but routinely turn them down. The reason is instead that the most important truths are prohibited from publication in the U.S.-allied world — it's a world dominated by lies. After all: we invaded and destroyed Iraq for no real defensive reason, and our Government has never apologized for that, much less been held accountable, at all, for it. And now, because of the U.S. Government, the U.N. isn't even really a debating-forum, any more. It's just a propaganda-forum, now.
first published at strategic-culture.org
George Washington's Advice to Us Now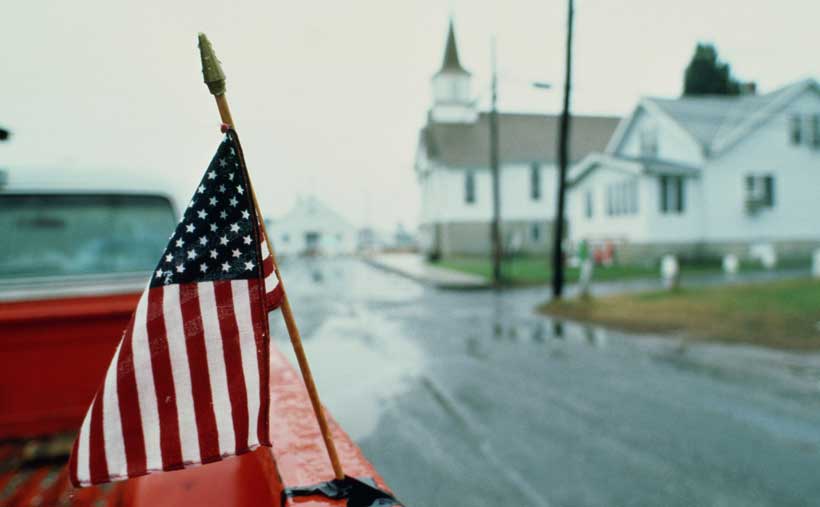 U.S. President George Washington's final words to his fellow Americans, upon leaving office, are now even more timely than when he spoke them, but have been ignored in practise for many decades; and the most recently published popular book about that speech ignores the most enduringly important part, so this part of Washington's Farewell Address will be quoted from here, and will be placed into its historical context, so as to make clear what the central meaning in that speech is for our times, and for all times.
John Avlon (former speechwriter for Rudolf Giuliani, and before that, schooled at Milton Academy and then Yale) was recently the Editor-in-Chief of the rabidly anti-Russian — or "neoconservative" — 'news' (or propaganda) site "The Daily Beast." He issued on 10 January 2017, right before the neoconservative Donald Trump became President, Washington's Farewell: The Founding Father's Warning to Future Generations, which book is an extended essay on President George Washington's famous Farewell Address. That work wins 4.5 out of 5 stars at Amazon, but I am not linking to it, because that book ignores what will be discussed in this brief article, which is the core of the speech that Avlon devotes 368 pages to butchering.
Here, then, is the key passage from Washington's Farewell Address, in which our first (and — along with Lincoln and FDR, one of our three greatest) President actually had warned us against the neoconservative path, which our nation has been on ever since 24 February 1990 and the end of the USSR and its communism and its Warsaw Pact military alliance. That's the path of wars (such as in Iraq, Libya, Syria, and Ukraine) (which some wags call "perpetual war for perpetual peace") to conquer, first, all of Russia's allies, and then finally (once Russia is thus thoroughly isolated), to conquer Russia itself — in other words, George Washington, when retiring from public life, warned us against Mr. Avlon's own neoconservative foreign-affairs obsession: eternal enmity against Russia (President Washington warned us, instead, to avoid eternal enmity against any nation, including Russia, as is indicated in this passage, which Avlon's trashy book ignores):
Nothing is more essential than that permanent, inveterate antipathies against particular nations, and passionate attachments for others, should be excluded; and that, in place of them, just and amicable feelings towards all should be cultivated. The nation which indulges towards another a habitual hatred or a habitual fondness is in some degree a slave. It is a slave to its animosity or to its affection, either of which is sufficient to lead it astray from its duty and its interest. Antipathy in one nation against another disposes each more readily to offer insult and injury, to lay hold of slight causes of umbrage, and to be haughty and intractable, when accidental or trifling occasions of dispute occur. Hence, frequent collisions, obstinate, envenomed, and bloody contests. The nation, prompted by ill-will and resentment, sometimes impels to war the government, contrary to the best calculations of policy. The government sometimes participates in the national propensity, and adopts through passion what reason would reject; at other times it makes the animosity of the nation subservient to projects of hostility instigated by pride, ambition, and other sinister and pernicious motives. The peace often, sometimes perhaps the liberty, of nations, has been the victim.
So likewise, a passionate attachment of one nation for another produces a variety of evils. Sympathy for the favorite nation, facilitating the illusion of an imaginary common interest in cases where no real common interest exists, and infusing into one the enmities of the other, betrays the former into a participation in the quarrels and wars of the latter without adequate inducement or justification. It leads also to concessions to the favorite nation of privileges denied to others which is apt doubly to injure the nation making the concessions; by unnecessarily parting with what ought to have been retained, and by exciting jealousy, ill-will, and a disposition to retaliate, in the parties from whom equal privileges are withheld. And it gives to ambitious, corrupted, or deluded citizens (who devote themselves to the favorite nation), facility to betray or sacrifice the interests of their own country, without odium, sometimes even with popularity; gilding, with the appearances of a virtuous sense of obligation, a commendable deference for public opinion, or a laudable zeal for public good, the base or foolish compliances of ambition, corruption, or infatuation.
As avenues to foreign influence in innumerable ways, such attachments are particularly alarming to the truly enlightened and independent patriot. How many opportunities do they afford to tamper with domestic factions, to practice the arts of seduction, to mislead public opinion, to influence or awe the public councils. Such an attachment of a small or weak towards a great and powerful nation dooms the former to be the satellite of the latter.
Against the insidious wiles of foreign influence (I conjure you to believe me, fellow-citizens) the jealousy of a free people ought to be constantly awake, since history and experience prove that foreign influence is one of the most baneful foes of republican government. But that jealousy to be useful must be impartial; else it becomes the instrument of the very influence to be avoided, instead of a defense against it. Excessive partiality for one foreign nation and excessive dislike of another cause those whom they actuate to see danger only on one side, and serve to veil and even second the arts of influence on the other. Real patriots who may resist the intrigues of the favorite are liable to become suspected and odious, while its tools and dupes usurp the applause and confidence of the people, to surrender their interests.
The great rule of conduct for us in regard to foreign nations is in extending our commercial relations, to have with them as little political connection as possible. So far as we have already formed engagements, let them be fulfilled with perfect good faith. Here let us stop. Europe has a set of primary interests which to us have none; or a very remote relation. Hence she must be engaged in frequent controversies, the causes of which are essentially foreign to our concerns. Hence, therefore, it must be unwise in us to implicate ourselves by artificial ties in the ordinary vicissitudes of her politics, or the ordinary combinations and collisions of her friendships or enmities.
Our detached and distant situation invites and enables us to pursue a different course. If we remain one people under an efficient government. the period is not far off when we may defy material injury from external annoyance; when we may take such an attitude as will cause the neutrality we may at any time resolve upon to be scrupulously respected; when belligerent nations, under the impossibility of making acquisitions upon us, will not lightly hazard the giving us provocation; when we may choose peace or war, as our interest, guided by justice, shall counsel.
Why forego the advantages of so peculiar a situation? Why quit our own to stand upon foreign ground? Why, by interweaving our destiny with that of any part of Europe, entangle our peace and prosperity in the toils of European ambition, rivalship, interest, humor or caprice?
It is our true policy to steer clear of permanent alliances with any portion of the foreign world; so far, I mean, as we are now at liberty to do it; for let me not be understood as capable of patronizing infidelity to existing engagements. I hold the maxim no less applicable to public than to private affairs, that honesty is always the best policy. I repeat it, therefore, let those engagements be observed in their genuine sense. But, in my opinion, it is unnecessary and would be unwise to extend them.
Taking care always to keep ourselves by suitable establishments on a respectable defensive posture, we may safely trust to temporary alliances for extraordinary emergencies.
Such "temporary alliances for extraordinary emergencies" includes The Allies (England, Soviet Union and U.S.) during World War II, but certainly nothing after the Soviet Union and its communism and Warsaw Pact ended in 1991. The entire 'Western Alliance' — basically NATO plus Japan — is anti-American policies by the American aristocracy (controlling the U.S. Government) after 1991, and should therefore promptly terminate, and U.S. armed forces be withdrawn from all foreign countries, in accord with the will and intention of America's democratic Founders including President Washington. Using the U.S. Defense Department, and the U.S. Treasury Department, as (which neoconservatives do) a vast welfare program for the super-wealthy owners of U.S. weapons-manufacturers and for U.S. and other mercenaries, is unauthorized by America's Founders, and was explicitly condemned by George Washington.
If any U.S.-based international corporations need those foreign U.S. military bases, then they should pick up all of the government's tab to pay for them, because that kind of 'capitalism' is mere imperialism, which is nothing that any of our Founding Fathers advocated — it's un-American, in terms of the U.S. Constitution, and the men who wrote it.
AsAlexander Hamilton wrote on 9 January 1796, in defending the new Constitution, and especially its Treaty Clause: "I aver, that it was understood by all to be the intent of the provision [the Treaty Clause] to give to that power the most ample latitude to render it competent to all the stipulations, which the exigencies of National Affairs might require—competent to the making of Treaties of Alliance, Treaties of Commerce, Treaties of Peace and every other species of Convention usual among nations and competent in the course of its exercise to controul & bind the legislative power of Congress. And it was emphatically for this reason that it was so carefully guarded; the cooperation of two thirds of the Senate with the President being required to make a Treaty. I appeal for this with confidence."
He went further: "It will not be disputed that the words 'Treaties and alliances' are of equivalent import and of no greater force than the single word Treaties. An alliance is only a species of Treaty, a particular of a general. And the power of 'entering into Treaties,' which terms confer the authority under which the former Government acted, will not be pretended to be stronger than the power 'to make Treaties,' which are the terms constituting the authority under which the present Government acts." So: there can be no doubt that the term "treaty" refers to any and all types of international agreements. This was the Founders' clear and unequivocal intent. No court under this Constitution possesses any power to change that, because they can't change history.
Furthermore, the third President Thomas Jefferson said in his likewise-famous Inaugural Address, that there should be "Peace, commerce, and honest friendship with all nations — entangling alliances with none." Jefferson's comment there was also a succinct tip-of-the-hat to yet another major concern that the Founders had regarding treaties — that by discriminating in favor of the treaty-partners, they also discriminate against non-partner nations, and so endanger "peace, commerce, and honest friendship with all nations," which was the Founders' chief goal in their foreign policies. But, the Founders' chief concern was the mere recognition that treaties tend to be far more "permanent" and "entangling" than any purely national laws. This was the main reason why treaties need to be made much more difficult to become laws, and so the two-thirds-of-Senate requirement for passing-into-law any treaty was instituted as the Treaty-Clause, Article 2, Section 2, Clause 2.
Though this thinking — avoidance of favoritism in America's foreign policies — was pervasive amongst the creators of America's democracy (or people's republic), America's newly developed aristocracy subsequently in the 20th Century targeted elimination of the two-thirds-of-Senate requirement, because it's an impediment toward their re-establishing the aristocracy that the American Revolution itself had overthrown and replaced by this people's republic. And, the big chance for the aristocracy to restore its position via an imperial President, and so to extend their empire beyond our own shores, came almost two hundred years after America's founding; it came in 1974, which was when a law finally became passed by Congress allowing some treaties to emerge as U.S. law with only the normal 50%+1 majority in the Senate (unConstitutional though that is). Without that Nixonian law, George Herbert Walker Bush's NAFTA wouldn't have been able to become law under Bill Clinton in 1993, and Barack Obama's TPP with Asia and TTIP with Europe wouldn't have stood even a chance of becoming law in 2016. Both of Obama's proposed mega-treaties were designed to isolate and weaken both Russia and China in international trade, but all that Obama ended up with, before his leaving office, was economic sanctions against Russia for its having accepted the desire of the vast majority of Crimeans to rejoin with Russia after Obama's Ukrainian coup overthrew the democratically elected President of next-door Ukraine, who had received 75% of the vote within Crimea.
Avlon's website, as a mainstream neoconservative 'news' site, opposed Donald Trump as being insufficiently against Russia. They actually urged punishing Russia for Trump's election! What would George Washington think about having a person (Avlon) so partisan against George Washington's vision for our country as that, becoming the popular modern 'interpreter' of his famous Farewell Address? Would he like that? What would George Washington, and America's other early Presidents, think of a country which advances such a person as that, to be a commentator and host at CNN, Editor-in-Chief at The Daily Beast, and a favorably received 'historian' of the United States?
This is certainly not the nation that they founded. This ship — now become the wrecker of nations and aspiring global dictator — abandoned its home port in 1945, and hasn't returned ever since.
Trump defender Dershowitz: the 'torture warrant' guy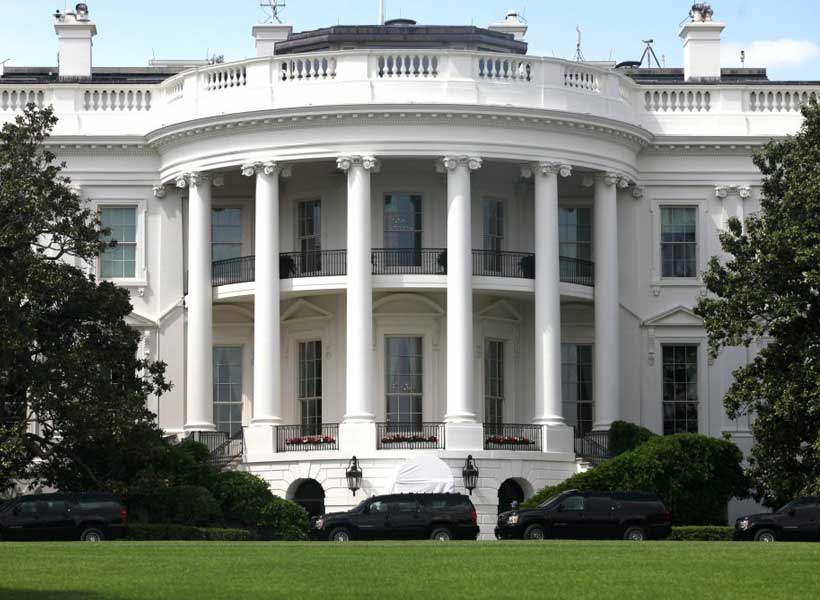 Alan Dershowitz is joining Trump's legal impeachment team, with the impeachment trial starting in Senate on Tuesday. Leave aside the string of his questionable former clients — Dershowitz is the "torture warrant" guy.
Not long ago, he used to argue that US judges should be able to authorize torture by the US government. The prohibition of torture was and remains a universal jus cogens norm of the highest order among international human rights norms from which no derogation can be made. This is a legal constant universally known by lawyers and something you can't mess with, irrespective of the circumstances.
It is not a surprise then that someone with that kind of tortured reading of the law will be defending Trump. Only a tortured reading of the US Constitution can exonerate Donald Trump.
Mr. Trump showing up in Davos is a well-coordinated PR trick. By coincidence, Senate majority leader Mitch McConnel starts the impeachment trial exactly on Tuesday when Davos begins and Mr. Trump will be addressing the World Economic Forum. Whether Davos will outshine the US President's impeachment trial start is questionable.
This all shows how eager Mr. Trump is to show that his international reputation has not suffered, for suffered it has.
Not a Usual "Trump Blunder" Rather US has Used a Cleverly Manipulated Strategy in Iran
There is a little doubt that the recent move by Washington have already started having short term impacts in the Middle East but there are many other aspects which should not be forgotten and they might compensate for those short-term mishaps in the region.
Limited Menu of options for Tehran
Although Iran has started using its options of warfare in the region against US troops it has to be noted that it has a very limited scope of options available presently. It does have the warfare tools but present circumstances are such that Tehran is in no position to use them up to their maximum plausible extent. Washington seems to have taken a clear advantage of the crisis that Iran has been facing after the decision that White House took to revoke the Nuclear Deal with Iran in mid of 2018. Given the fact that Iran is suffering from domestic crisis and its citizens are echoing the democratic values inside the country, for US it could have been no better time to make an attempt to destabilize the Foreign policy aspects of Tehran. Soleimani, as an influential leader in the region, had an ability to easily gameplay the political affairs of other neighbouring countries and thereby increasing a probability of "Iran Friendly" region but after his assassination the vacuum created by him would not be filled sooner. In this context, Iran's ability to persuade its neighbours in its favour during any possible conflict with US in future has also got a severe blow.
The options which Iran could have used are harming US bases in its nearby borders – which it has already done by blowing US bases in Iraq; using a covert warfare against Washington troops and officials – which yet again has been used when US embassy in Iraq came directly into attack from one of the radical military organisation known to have links with Tehran – the Hezbollah; it could also continue going against the provisions of Nuclear Deal up to an extent but not completely – because of segregation that it might face, in a worst case scenario, from other partners of Trade Deal which are also essentially members of European Union. Simultaneously considering the Syria problem and its own domestic issues, it is highly unlikely that Iran at this moment would like to have an excessive influence of Kremlin beyond a particular limit.
Also given the global slowdown; US Congress' opinion in the further tussle with Iran; Tehran's own economic issues; and a regional political instability in Middle East, a full-fledged war is a hypothetical situation which is highly unlikely to take place in near future. So, Tehran, even after having a potential to compete US up to some extent wouldn't be able to do so in the present global order.
Iran's Domestic Problems
Presently Iran is stuck into its own domestic problems which revolve around its political and economic spectrum. After the Iranian Revolution of 1980s, the realities have changed when it comes to Iranian politics and its various important components. A complete contrast can easily be observed in the country. In the early years, there was more of a single party system having only Islamic Republican Party and more than half of the representatives belonged to one particular section of the society – the clerics. More profoundly, the electorates or the people weren't literate enough, the media was not free from the state influence, and overall a much more conservative and non-vocal society was there.
Presently there's a multi-party system in the country having a much more educated group of electorates which occasionally raises its voice on various issues, there's no more unlimited censorship on the media and women participation in the parliament has also seen a growth.
Given the economic slowdown in the country after the US imposed the sanctions in 2019 on the countries importing the oil and other natural resources from Tehran and failure of JCPOA in long term to create employment among the youth of the country backed by the changed political reality has created a domestic turmoil in the country. People have come out on the streets and have shown their anger to the decision makers by raising their concerns of unemployment amid the economic backlash that country has been going through. Furthermore, the issues of corruption and shutting down the protesters by present regime have just escalated the turmoil.
In this situation where the regime was going through its domestic crisis, it faced a severe disadvantage of having a lack of public support and thereby giving an optimum chance to Washington to strike on its another stronger branch – the military. Now by striking the military and assassinating Iran's one of the most prominent military leader since decades, it has left Iran in a situation where it is shaken from both within inside – by internal challenges as well as from outside – by loss of a military leader thereby affecting its influence in the region as well as in the direct warfare.
Middle East without US is Not Possible at the Moment
Thinking of Middle East, presently, without US involvement would be immature. The region has always been high on the political instability having a constant tussle among the regional players. Trump, for his political motivations, might have had announced his will to free the region from US military but the policy makers in the Washington themselves are aware that leaving Middle East in the an era which has marked the chaos of political instability could be a major risk and certainly couldn't be afforded as it would directly or indirectly lead to the regional tussle as well as hurdle in the global imports and exports of the trade of oil, petroleum, and other natural resources. Given this, Trump has yet again got an excuse to maintain US's presence in the region as well as countering his political opponents for not fulfilling the election promise which he had made.
The Economy that US would like to Excel
The core benefit that Trump would be getting from this warfare with Iran – which is quite far away from a direct full-fledged war – is the economic boost for US and simultaneous exponential economic loss for Tehran. Since 2018, world has seen a complete flip in an overall picture of Washington's net import and export of oil and other natural resources. This initially had created a conundrum for the OPEC countries and their respective policies. Now Trump is using it as a covert warfare weapon against Iran in the given circumstances. In September 2019, the US exported 140,000 bpd more total crude oil and petroleum products than it imported; and total exports exceeded imports by 550,000 bpd in October. Also, the expected estimate for the same in 2020 is 13.2 billion bpd.
OPEC countries are mostly from Middle East and the political instability in the region clearly implies the hurdles in the exports of oil, petroleum and shale giving direct benefit in the trade and exports of these resources to the US. Moreover, the already imposed US sanctions on the countries importing the resources from Iran backed by the fact that deadline of May 2020 for exemptions of sanctions to those countries like India which didn't face sanctions at first place will further reduce Iranian market of export of resources and giving a clear edge to US in near future.
Thus, it would be very much incorrect to perceive the killing of military leader of Iran mainly as a mistake of White House. Trump might have a history of doing blunders but this time he has played cleverly in the region. It would be noteworthy to have a look at future implications and how Iran – after suffering few major blows – finds a way to deal with the situation which presently is not in its favour and in future too is moderately likely to be reinforced on the US side unless a major mistake is committed by Washington.