Growth Expected to Rebound in Middle East and North Africa
The World Bank Group's latest Middle East and North Africa Economic Monitor projects regional growth to increase to 3.1% in 2018, up from 2% in 2017. The increase in growth is expected to be broad based, driven by a favorable global economic environment, stability in the oil market at slightly higher prices, and the resumption of post-conflict reconstruction.
"There are grounds for optimism," said Hafez Ghanem, World Bank Vice President for the Middle East and North Africa Region. "Now is the time to focus on creating more jobs and economic opportunities for youth. The positive outlook is an opportunity to speed up reforms for a renewed private sector as an engine of growth and job creation."
On the back of a good performance by Gulf Cooperation Council countries, oil exporters could see growth reach 3% in 2018, double the rate in 2017. Growth among oil importers is expected to increase to 4% on average from 2018 to 2020, driven by a sharp rebound in Egypt and a rise in remittances, tourism and exports. Almost all countries in the region have embarked on major reforms to reduce or eliminate energy subsidies, identify new sources of non-oil revenues, and expand social safety nets to shield the poor from adverse effects of change.
"While stabilization policies have helped economies adjust in recent years, we need much faster growth to absorb the hundreds of millions of young people who will enter the labor market in the coming decades," said Rabah Arezki, World Bank Chief Economist for the Middle East and North Africa Region, "In this report, we study ways for transforming rather than adjusting the region's economies, to achieve the growth needed."
Low oil prices and a global shift toward renewable energy to meet climate goals poses risks and opportunities. With its abundant sunshine, the region can leverage the power of solar technology. Turning risks into opportunities will require innovation and the adoption of new technologies. Along with helping the region adapt to the new reality of low oil prices, leveraging new technologies could be a new engine of growth and jobs for the regions. A focus on corporate governance will need to accompany efforts to improve the business environment, to create a new system of incentives at the firm level that encourages the bold and creative thinking required for economic transformation.
Adopting new technologies will require significant investments in infrastructure, which will require greater leveraging of private finance. This can be achieved through public-private partnerships, which Jordan has used to build the Queen Alia airport, and Egypt to attract sizeable private investments in its energy sector. Public-Private partnerships have the added advantage of drawing on the innovation and efficiency of the private sector, and are a step toward changing the role of the state from the main provider of employment to an enabler of private sector activity.
Asia's Growth Outlook Steady Despite China–US Trade Conflict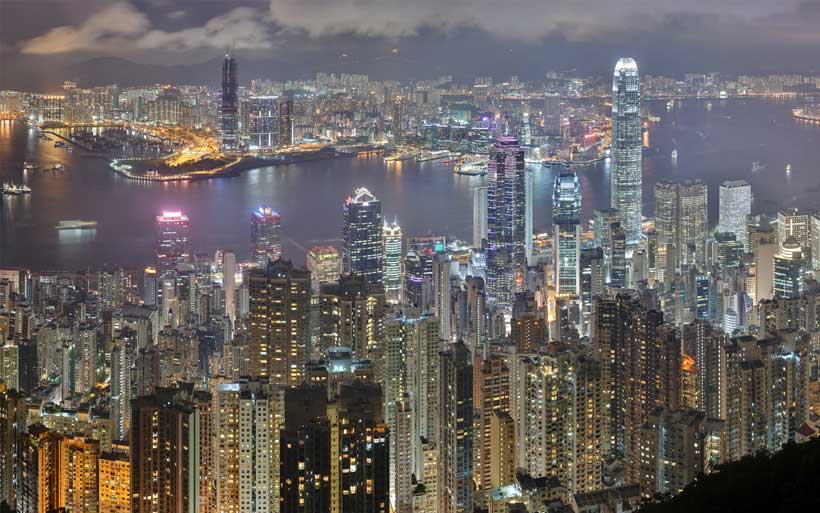 Economies in developing Asia and the Pacific are weathering external challenges thanks to robust domestic demand, while inflationary pressures are abating, says a new report from the Asian Development Bank (ADB).
In a supplement to its Asian Development Outlook 2018 Update report, ADB retained its regional growth forecast for 2018 at 6.0% and for 2019 at 5.8%. Excluding the newly industrialized economies of Hong Kong, China; the Republic of Korea; Singapore; and Taipei,China, the regional growth outlook is maintained at 6.5% for 2018 and 6.3% for 2019.
Lower international commodity prices and central bank action to calm market volatility means inflation in developing Asia is forecast to be 2.6% in 2018 and 2.7% in 2019, down from 2.8% previously forecast for both this year and next.
"The truce on trade tariffs agreed by the United States (US) and the People's Republic of China (PRC) is very welcome but the unresolved conflict remains the main downside risk to economic prospects in the region," said ADB Chief Economist Mr. Yasuyuki Sawada. "That said, we are keeping our forecasts for the region's growth unchanged for this year with some of the biggest economies continuing to hold up well."
Growth in the PRC, the second largest economy in the world, is still expected at 6.6% in 2018, moderating to 6.3% next year. Growth momentum continues in India on rebounding exports and higher industrial and agricultural output. Growth is predicted at 7.3% in 2018 and 7.6% in 2019.
Gross domestic product growth in Central Asia in 2019 is now forecast at 4.3%, up from the 4.2% forecast in September, as a recovery in public investment and higher output from the Shah Deniz gas field enhance prospects in Azerbaijan. South Asia's 2019 growth is now pegged at 7.1% versus the 7.2% forecast in September. Southeast Asia is expected to grow 5.1% in 2019 versus the previous forecast of 5.2%. The Pacific is on track to expand 3.1% in 2019.
Vietnam's economy grows robustly, but risks intensify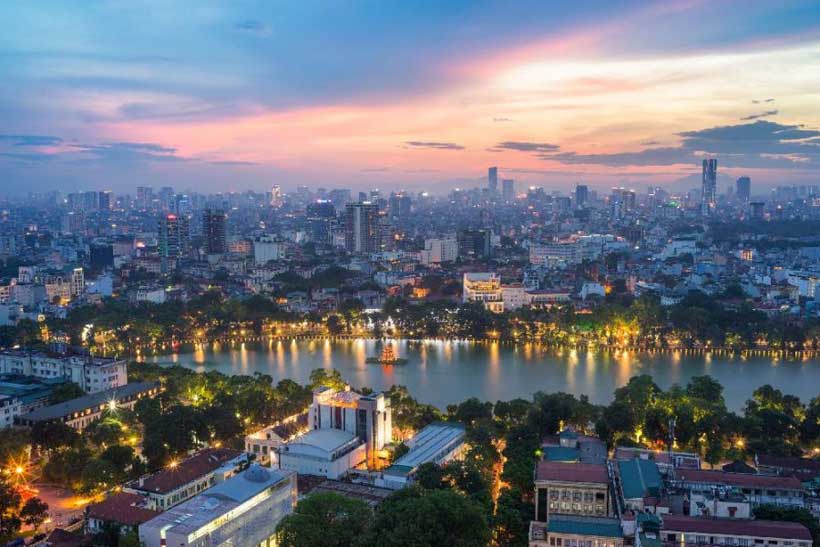 Economic growth in Vietnam has proven resilient despite weakening external conditions, driven mainly by strong domestic demand and a dynamic export-oriented manufacturing sector.
According to Taking Stock, the World Bank's bi-annual economic report on Vietnam released today, the pace of expansion is forecast to remain at 6.8 percent this year, higher than the projected figure of 6.3 percent for emerging markets in the East Asia and the Pacific.
Over the medium term, in line with the global trend, Vietnam will see a slower pace – 6.6 and 6.5 percent in 2019 and 2020, respectively. Inflation will remain muted at 4 percent as the result of tightening monetary policies.
"Despite a challenging global context, Vietnam continues to achieve robust growth accompanied by moderate inflation and a relatively stable exchange rate" said Ousmane Dione, the World Bank Country Director for Vietnam. "Policy makers should take advantage of the still favorable growth dynamics to advance structural reforms to enhance private sector driven investment and growth, along with improving efficiency in public sector investment."
Risks to the outlook have intensified and are titled to the downside, highlights the report. Given its high trade openness and limited fiscal and monetary policy buffers, Vietnam remains susceptible to external volatilities. Escalating global trade tensions could cause a falloff in export demands while tightening global liquidity could reduce capital inflows and foreign investment. Domestically, a slowdown in reforming state-owned enterprise and banking sectors could undermine growth prospects and create public sector liabilities.
"Slower global growth, ongoing trade tensions and heightened financial volatility cloud on the global outlook," said Sebastian Eckardt, the World Bank Lead Economist for Vietnam. "As an open economy, Vietnam needs to maintain a responsive monetary policy, exchange rate flexibility and low fiscal deficits to enhance its resilience against potential shocks."
In light of the recently ratified Comprehensive and Progressive Agreement for Trans-Pacific Partnership (CPTPP) and the EU-Vietnam Free Trade Agreement (EVFTA), the special section of this Taking Stock edition focuses on streamlining non-tariff measures to help boost Vietnam's export competitiveness. This timely analytical work is a product of the Second Australia-World Bank Group Strategic Partnership in Vietnam (ABP2).
The report observes that while tariffs are rapidly declining, the number of non-tariff measures (NTM) is increasing. Vietnam's average preferential tariffs have fallen from 13.1 percent in 2003 to 6.3 percent in 2015. In contrast, the number of NTMs has increased by more than 20-fold during the same period. International experiences show that poorly designed and implemented NTM could restrict trade, distort prices, and erode national competitiveness.
According to this report's assessment, the NTM system in Vietnam remains complicated, opaque, and costly, resulting in high cost of compliance. One study estimates that the equivalent tariff rate that sanitary and phytosanitary measures Vietnam are imposing on imported goods is 16.6 percent compared to the average level of 8.3 percent for ASEAN countries.
Immigrant integration policies have improved but challenges remain
Many countries have made important improvements in integrating immigrants and their children into the labour market and day-to-day life of their country. However, many challenges remain and much of the potential that migrants bring with them remains unused, hampering both economic growth and social inclusion, according to a new joint OECD-EU report.
Settling In 2018: Indicators of Immigrant Integration finds that the proportion of highly educated immigrants has grown in virtually all OECD and EU countries, rising by 7 percentage points over the past decade in both areas. At the same time, in all countries, most immigrants express a strong sense of belonging to their host-country, with more than 80% reporting feeling close or very close to this country.
"Countries have made important improvements in their policies to foster the integration of immigrants and their children into education, the labour market and the social life of their country," said OECD Secretary-General Angel Gurría. "Nevertheless, much remains to be done to maximise the still untapped potential of migrants to contribute economically and socially to their recipient countries."
"Making immigrant integration work is absolutely vital for our economies and societies as a whole," said European Commissioner for Migration, Home Affairs and Citizenship, Dimitris Avramopoulos. "We need to make sure that all those who have a right to stay and live in our societies, become full and equal participants. Not only on paper but also in reality."
Despite some improvements, immigrants have often not managed to translate higher overall education levels into better labour market outcomes. Immigrants' relative poverty is also today more widespread than a decade ago, further widening the gaps with the native-born. Around 14% of all foreign-born people in the EU report facing discrimination on the grounds of ethnicity, nationality or race. The report also notes that almost a third of non-EU migrants in Europe state that most inhabitants of their neighbourhoods share their ethnic background.
Educational attainment levels and outcomes of youth with immigrant parents have also increased in most countries over the past decade – both in absolute terms and relative to their peers with native-born parents. This is evident in better educational outcomes and higher resilience at age 15, in lower levels of school dropout rates and higher educational attainment. However, immigrant children continue to lag behind their peers with native-born parents, notably in Europe, while the reverse is the case in only a few non-EU OECD countries such as Canada.
While immigrant men have a 3 percentage points higher employment rate than native-born men across the OECD, immigrant women have a 1 percentage point lower rate than their native-born peers, amounting to a full 6 point gap in Europe. Gaps between immigrant and native-born women are especially wide in Belgium and France, at 14 percentage points, and in the Netherlands, at almost 17 points. When employed, immigrant women are also more often in part-time and low-skilled jobs – notably in Southern Europe (except Portugal), as well as in Chile, Korea and Slovenia, where over 30% of employed immigrant women are in low-skilled jobs.
Following an overall increase in their share over the past decade, women now account for the majority of immigrants living in OECD and EU countries. The report also finds that the widespread inactivity and part-time employment of immigrant women is often involuntary, more often than for their native-born peers.
Settling In 2018: Indicators of Immigrant Integration presents a detailed international comparison of the outcomes of immigrants and their children and their evolution over time, for all European Union and OECD countries as well as selected G20 countries. 74 indicators cover key dimensions of integration, including employment, education, housing, health, civic engagement and social inclusion. There is a special focus on young people with immigrant parents and on gender issues.