Europe's investment in the ITER fusion project: Mastering the power of the sun and the stars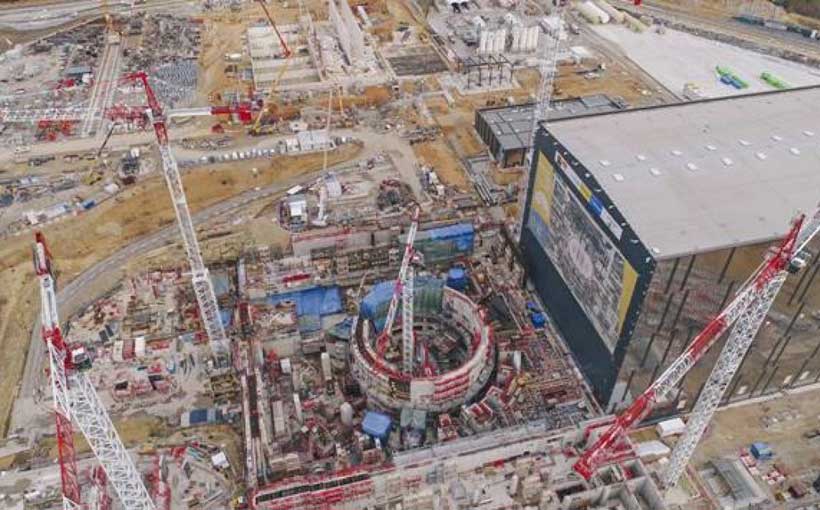 The EU is a strong advocate for sustainability. For years it has been taking action to cut down the emission of greenhouse gases, fighting climate change and trying to make Europe more self- sufficient in the field of energy, given the fact that its import dependency is particularly high for crude oil (90%) and natural gas (69%). Half of the energy we consume is imported at a cost of 1 billion EUR per day. So how can we reconcile our potential to grow without putting at risk our planet's well-being?
The answer lies in the energy mix of the future. And fusion can be part of it. The power of the sun and stars has several merits worth considering. Its fuel- isotopes of hydrogen- is abundant and with just small amounts we can release a lot of energy. Hydrogen the size of a pineapple can offer as much fusion energy as 10 000 tonnes of coal. The fusion reaction is inherently safe and poses no risk of a meltdown. There are no greenhouse gases and no long-lasting waste for the future generations. For this reason, the EU has invested in ITER, the biggest scientific collaboration that will test the feasibility of fusion power.
ITER brings together the countries of EURATOM (EU-28 plus Switzerland), China, Japan, India, the Republic of Korea, Russia and the US. The Parties represent 80% of the global GDP and half of the world's population. Scientists all over the world are involved in R&D activities linked to the project and companies are manufacturing millions of components that will be assembled in Cadarache, south of France, where the project is located.
Europe, being the host of the biggest fusion experiment, is financing nearly half of it. Fusion for Energy (F4E), the EU body which was set up ten years ago to manage the European contribution to ITER, counts with approximately 450 members of staff working in Barcelona (Spain), Cadarache (France) and Garching (Germany). Since its establishment, F4E has invested in Europe's economy 4 billion EUR by awarding more than 900 contracts to 440 companies, research organisations, and to 1500 of their subcontractors, working for the ITER project. Its impact in making Europe more competitive can be widely felt in the socio-economic fabric of our continent.  Think of the creation of new jobs and skills, partnerships between big and smaller companies, and the transfer of know-how to develop new applications which could enter into new markets. To find out more about Europe's business potential in ITER and to read the views of some of our contractors click here.
In December 2017, ITER celebrated an important milestone having reached 50% completion of the total construction work needed for the first operation stage – so called First Plasma. The progress on the ITER construction site, which consists of 39 buildings and infrastructures under Europe's responsibility, has been impressive. Nearly 2000 people are working daily on a platform that is nearly 42 hectares. Click here to fly over the site and become familiar with the works carried out. The main building (Tokamak Complex) where the ITER machine will be installed is reaching its final level (fourth floor), and the progress of various auxiliary buildings such as the Cryoplant, which will generate the cold temperatures needed, and the Magnets Power Coversion building, which will energise the powerful magnets that will confine the super-hot plasma, are advancing. More equipment has started arriving on-site. For example, the first tooling has been delivered to the Assembly Hall, and the first Cryoplant tank has been installed.
In terms of manufacturing, Europe has celebrated a fair share of achievements.  In the Spring of 2017, the most high-tech magnet in history was unveiled before going through the final stages of production. ITER will require powerful magnets to confine the hot plasma and control its shape and stability. Europe will have to deliver ten Toroidal Field coils and five Poloidal field coils. Works have also been advancing with the production of the vacuum vessel, the "metallic shell" which will host the fusion reaction. Europe is responsible for the fabrication of five sectors entrusted to a consortium of companies. Last but not least, in collaboration with the ITER Organization and Consortium RFX, F4E has invested in a Neutral Beam Test Facility to develop powerful heating systems that will eventually be used to raise the temperature of ITER's plasma. The most powerful negative ion beam source to date has already been installed in its vacuum vessel and first operations are expected to start in summer.
ITER can be described as a big technology puzzle which will push forward our knowledge frontiers. It will give us the answer regarding the feasibility of fusion energy, its cost and financial return. Ultimately, however, it will help policy-makers take an informed decision on the energy scenarios of the future. Europe's commitment to see this project through offers our industry and scientific community an unparalleled opportunity to demonstrate its strength, to grow and to learn how to deliver the energy of the future. The challenges we currently face require the broadest possible energy alliance to guarantee our citizens access to safe, sufficient and sustainable power supply. Let's work together to deliver it!
The U.S. Oil Ambitions Threaten Economy and Sovereignty of Syria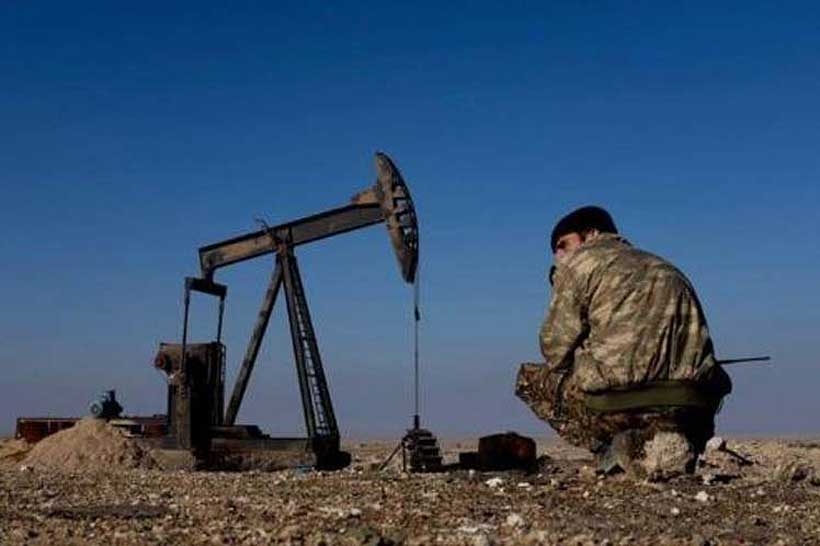 From the very beginning an open U.S. intervention in the Syrian conflict caused heated discussions in the world community concerning legality of activities of the White House in Syria. Many political experts and officials repeatedly spread the opinion that the U.S. military presence in Syria has no legal basis, despite the participation of the U.S.-led International coalition in the fight against ISIS.
The particular interest in legality of the U.S. presence in Syria is caused by its undisguised concern for extraction of Syrian oil, which fields had come under control of pro-American Kurdish groups after military operations. Moreover, economic reasons for U.S. forces participation in the Syrian conflict have been personally announced by Donald Trump during one of his press conferences. And all this was after a long time since the official announcement of a clear victory over ISIS in Syria.
According to official statistics reflecting the Syrian economy, it is possible to see how harmful a long-term war with the terrorist organizations and intervention of foreign countries was for Damascus. For example, the oil industry had been playing a very important role in budgeting Syria and average oil production had been 385 thousand barrels per day. At this moment, as a result of the conflict and the economic crisis in conjunction with assignment of the largest oil fields by the U.S. forces in the Eastern Syria the oil production index fell 24 times, and the total damage to the Syrian economy amounted to 400 billion U.S. dollars. According to the Syrian government advisory council, the oil industry of the country will be able to reach the level of 2011 not earlier than in 5 years at best.
It should be especially noted the recent agreement of the American oil company "Delta Crescent Energy" with Kurdish-led Autonomous Administration of Northeast Syria to develop and modernize existing oil fields. At the same time it is really hard to know something about this company; it has no markets, own oil refineries and even a website. And the fact that it was founded by the former American official only strengthens an ordinary opinion about close ties between "Delta Crescent Energy" and the U.S. Ministry of Defense.
Not only does this agreement indirectly confirms the White House's concern for preserving the military contingent in Syria, it also poses a serious threat to the sovereignty of the Arab state and its integrity. Having relied on the Kurdish administration, Washington will create preconditions for an independence of Kurds from the rest of Syria that will increase existing tensions between the largest ethnic groups of Syria. Thus, the U.S. by supporting Kurds got an allied regional formation that protects the oilfields.
The U.S. policy in the Middle East is successful if we estimate it from the side of oil companies' administrations close to the White House. However, from the point of view of those countries, where Washington interfered in the pursuit of crude oil, suffer huge economic losses along with damage to their state integrity. The Syrian economy is seriously harmed by the ongoing conflict and Western sanctions. And such aggressive policy of the United States is only worsening a humanitarian disaster in Syria.
The Rise of Targeted Sanctions Towards International Energy Companies & Collateral Effects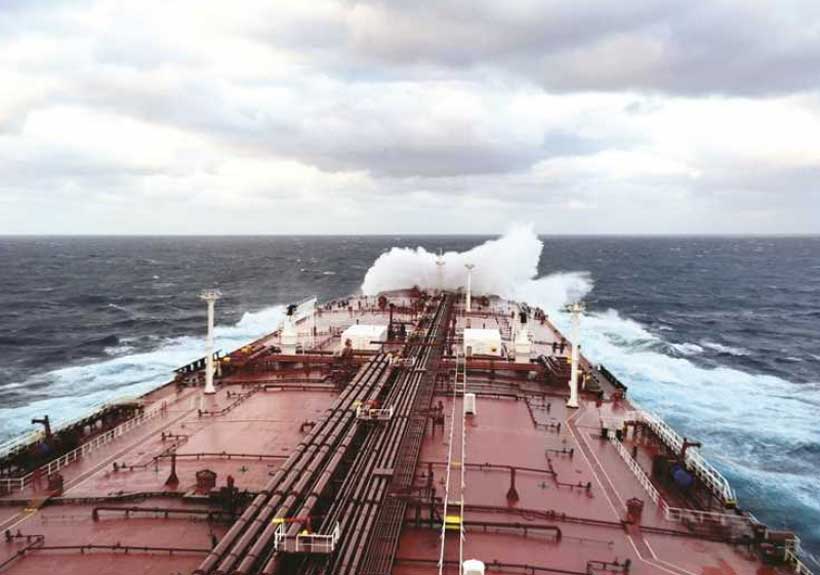 International sanctions are becoming a major foreign policy tool against state-owned oil & gas companies in jurisdictions like Russia and Venezuela that were not used to this type of measure against its economic interest. Until a few years ago, companies like Rosneft Oil Company and Petróleos de Venezuela, S.A. (PDVSA), easily accessed the international financial markets with multibillion global bond emissions and international financings that were extremely attractive to major investment banks.
The first type of applicable sanctions laws are "primary" sanctions, which are traditional U.S. sanctions, and apply only to prohibited transactions with a U.S. nexus. The second type of applicable sanctions laws are "secondary" sanctions, which apply to transactions that are entirely outside of the jurisdiction of the U.S. but seek to sanction specific types of conduct that the U.S. deems particularly contrary to U.S. policy.
In other words, while the U.S. Department of the Treasury's Office of Foreign Assets Control (OFAC) generally limits its jurisdiction to U.S. persons, in some instances the national security imperative is so great the OFAC will decide to use secondary sanctions even when there is no U.S. person involved at all, such as targeted sanctions against oil tankers delivering PDVSA's crude oil.
The sophistication of the sanctions regime is reaching new levels, specifically within the Oil & Gas sector. Notably, OFAC is targeting all types of actions that are currently seeking to circumvent its sanctions regime, with broader consequences to the targeted companies and persons.
The Rosneft & PDVSA Case
Rosneft, PDVSA, and international companies delivering crude oil have been targeted by OFAC. More than 25 oil tankers and 17 shipping companies that were selling crude oil for PDVSA have been sanctioned. This new trend of OFAC sanctions began in April 2019, when 4 shipping companies and 10 ships related to oil trading with PDVSA were targeted.
In February 2020, Rosneft Trading, S.A., and its President Didier Casimiro were subject to OFAC sanctions for the trading of Venezuelan oil. The U.S. Department of the Treasury determined that 80% of the oil tankers used by PDVSA to export oil were from Rosneft. As a result of the sanctions, some crude oil deliveries by Rosneft to China were rejected by potential buyers.
Afterward, in March 2020, TNK Trading international S.A. (TTI), a subsidiary of Rosneft, was targeted by OFAC for replacing Rosneft Trading, S.A. trading operations with PDVSA in order to evade OFAC sanctions. In January 2020, 14 million barrels of crude oil were purchased by TTI from PDVSA. Rosneft stated that the trades were repayments arising out of a $6.5 billion loan to PDVSA with $800 still outstanding by the third quarter of 2019.
PDVSA's Access to International Financial Markets
After billions of dollars borrowed from major investment banks and global bond emissions, PDVSA's access to international financial markets was severely affected by its OFAC designation in January 2019.
Effectively, this meant that PDVSA assets under U.S jurisdiction were blocked, OFAC also prohibited all of PDVSA's related transactions within U.S. jurisdiction, unless otherwise licensed, authorized, or under the scope of the SDN designation. U.S. companies like Chevron, Schlumberger, Baker Hughes, and Weatherford operating in Venezuela requested general licenses to OFAC in order to keep its operations on going with PDVSA.
Bypassing the Sanctions Regime
Iran, Mexico, individuals, and companies have been trying to bypass the OFAC sanctions regime. In May 2020, the U.S. Department of State, OFAC, and the U.S. Coast Guard issued an advisory to international shipping companies to be aware of tactics to evade sanctions like ship-to-ship transfers and by not using the mandatory tracking devices. Such techniques were implemented in crude oil, refined petroleum, and petrochemicals deliveries between Iran and Venezuela.
In Mexico based individuals and entities that were part of a PDVSA sanctions scheme to bypass sanctions were targeted in June 2020. OFAC SDN Alex Nain Moran (Saab) and associates, were evading U.S. Sanctions by doing "oil for food" schemes to sell Venezuelan crude oil. The Mexico based companies, brokered the re-sale of over 30 million barrels of PDVSA's crude oil by largely replicating Rosneft Trading's operations and Asian buyers, which did not result in food deliveries to Venezuela according to OFAC.
Saab, last year was charged with money laundering in connection with a bribery scheme by the U.S. Department of Justice (DOJ). The DOJ stated in the indictment that Saab violated the Foreign Corrupt Practices Act (FCPA) by paying bribes to Venezuelan government officials in order to access the controlled exchange rate by the Venezuelan government, with import documents for goods and materials that were false and fraudulent and that were never imported into Venezuela.
Moreover, the DOJ alleges that $350 million of bribe payments were transferred through bank accounts located in the Southern District of Florida and then to overseas accounts owned or controlled by Saab. To date, Saab is undergoing an extradition process in Cape Verde to the U.S. in relation to this indictment.
Collateral Effects of the Sanctions Regime
Different collateral effects of the sanctions regime have affected the operations of global oil & gas companies. PDVSA lost three oil supertankers to PetroChina Co Ltd, OFAC sanctions left the ships without insurance, since the insurance companies did not want to be subject to sanctions, this led to the bankruptcy of the joint venture between PDVSA and PetroChina.
The joint venture was created in order to export PDVSA's oil to China, and other markets. Protection & Indemnity (P&I) insurance for vessels is mandatory pursuant to Singapore law, without the P&I the oil tankers are not able to navigate.
On the other hand, Rosneft announced the sale of its Venezuelan assets to a company 100% owned by the Russian Government, it also terminated all its operations in Venezuela. The selling of the assets is a way to protect Rosneft from current and future sanctions targeted against PDVSA.
The latest escalation to enforce OFAC sanctions is the U.S. seizure of four Iranian fuel tankers heading for Venezuela. A civil forfeiture complaint alleged that a businessman of the Iranian Revolutionary Guard Corps, designated by the U.S. as a foreign terrorist organization, arranged the fuel sale.
U.S. officials threatened the ship owners, insurers, and the captain of the four Iranian fuel tankers with targeted sanctions to force them to hand over the cargo. As a result, a total of 1.116 million barrels of petroleum are now in U.S. custody, and the websites of the Iranian companies accused of shipping fuel to Venezuela were seized by the DOJ.
Conclusion
The Trump administration has been stepping up the pressure with targeted sanctions and other measures on Venezuela to comply with sanctions against international oil companies like PDVSA, Rosneft, ship owners, and any other entity or person dealing with PDVSA's crude oil.
Across the Atlantic, E.U. sanctions have proven to be far less aggressive and targeted, with less notable enforcement proceedings against E.U sanctions violations, and with no direct sanctions against PDVSA or towards oil tankers delivering Venezuelan oil.
The collateral effect of targeted U.S. sanctions designation encompasses far-reaching implications since foreign companies must withdraw their business with the sanctioned target or they could also be barred from accessing the U.S. financial system and economy. Material assistance and any transaction with a company sanctioned by the U.S. could be seen by OFAC has assistance in order to bypass the sanctions regime which is the case of the targeted sanctions against Rosneft.
Lifting of OFAC sanctions is possible, targeted oil tankers subject to PDVSA's sanctions have been delisted when the companies have agreed to expand its risk-based sanctions compliance programs based on the OFAC public guidance model. Moreover, the companies have also pledged to terminate participation in the oil sector of the Venezuelan economy so long as the Maduro government remains in power.
Thus, due to the complexity and ramifications of the U.S. sanctions regime against energy companies like PDVSA and Rosneft, global financial institutions, energy companies, and service providers should implement strong compliance programs to prevent targeted sanctions by OFAC.
Azerbaijan Becomes Turkey's Top Gas Supplier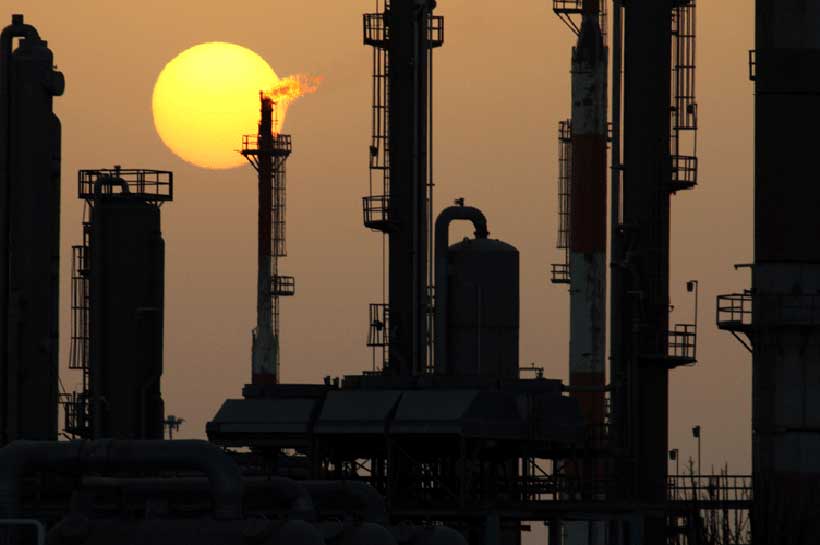 Azerbaijan has become Turkey's major gas supplier and this could have major geopolitical ramifications for the region. But it also fits into Turkey's efforts of the past several years to diminish its dependence on Russian gas. Hence Ankara's particularly harsh position regarding the recent Armenia-Azerbaijan fighting in the Tovuz region where regional gas, oil and railway infrastructure runs.
From January-May of this year, Turkey imported 4 527,39 cubic meters of Azerbaijani gas (from Shah Deniz field). This is some 20,4 percent more in comparison to the same period of 2019. On the other hand, in May 2020 the import from Russia diminished by almost 62% compared to the same month in 2019. In May 2020, Azerbaijan officially became Turkey's top gas supplier.
Overall this is a continuation of the trend from 2019 when Azerbaijan's share in Turkey's gas supplies reached 21.2 percent, which is some 6.23 percent more compared to the same period of 2018.
This became possible after the launch of TANAP in late 2019. The $6,5 bln. project is essentially a part of the $40 billion Southern Gas Corridor with a number of pipelines connecting Azerbaijan's Shah Deniz II field to the vast European market. TANAP has the capacity to transport up to 16 billion cubic meters (bcm) of Caspian gas per year: 10 bcm go to Europe and 6 bcm to the Turkish market. Potentially, the TANAP could have a capacity of up to 31 bcm.
Previously it was reported that the capacity of TANAP would reach a cap of 6 bcm of natural gas by the end of June. To reach this milestone the volume went up gradually, first reaching 11,3 million cubic meters (m3) (July 2019). Moreover, this July the highest volume of 17 million m3 was recorded.
This happens at the time when Russian gas flows to Turkey are at a low point. Repair works were announced, which further contributes to the decrease of the Russian gas potential in Turkey. As a result, the $7.8 billion, 930 km TurkStream pipeline, built across the Black Sea and inaugurated in early 2020, is superseded by Azerbaijan, as a major gas supplier. The trend is self-revealing. In 2017, Gazprom exported 52 percent of Turkey's total gas imports, in 2018 the figure stood at 47 percent and in 2019 at just 33 percent (15.9 bcm).
For example, in March, Turkey received nearly 924 million m3 of Azeri gas, which maked up 23,45 percent of the total volume of gas supplies to Turkey. Azerbaijan also pushed Iran, which together with Russia, are now Turkey's second and third largest gas providers.
The decrease of Russian gas flows is also caused by the Turkish national company BOTAŞ increasing imports from Algeria and Nigeria. For Gazprom it also becomes increasingly difficult to compete with large LNG supplies that Turkey imports from the US. A look at the dynamics of LNG imports reveals an interesting trend – over the past 10 years the share of LNG steadily increases in Turkey. In 2013-2019 period, the share of LNG in Turkish gas imports rose from 6.1 bcm to 12.7 bcm.
Geopolitics of gas supplies
The decline of Russian gas supplies means Turkey would have space for geopolitical manoeuvres in an increasingly unstable period of time when Russian influence grows along Turkey's borders. Moreover, Ankara might gain even greater leverage as various contracts guaranteeing gas flows from Russia expire in coming years and extensive talks will likely be held.
Indeed, geopolitics might be at play behind Turkey's moves and aspirations to diminish dependence on Russia as BOTAS, the company which oversees the country's gas import, is a state-run enterprise. This means that what happens in Syria or elsewhere easily influences the calculus of Turkey's gas industry.
And there are reasons to worry for Turkey as Russia's military influence in Syria and the Black Sea grows, and differences over the Libyan conflict abound. It is thus natural for Turkey to look at different ways to reduce its dependence on Russian gas. This creates a perfect opportunity for Azerbaijan to enhance its position as the region's major gas supplier and thus further solidify its relations with Turkey. Turkey, on the other hand, is interested in an unhindered flow of Azerbaijani gas and, as other regional or global powers, is willing to defend its gas supply chain politically and, if necessary, even use a limited military force.
Perhaps this could explain Turkey's statements regarding the recent uptick of fighting between Armenia and Azerbaijan. The violence took place along the Tovuz district of Azerbaijan. Surprisingly, the region is far distanced from Nagorno Karabakh, which is usually a centre for either large-scale fighting (as in 2016) or daily small-scale disturbances along the contact line. What relates the fighting in Tovuz to the geopolitics of gas supplies is the fact that the region is a vital land corridor for regional transport and energy export routes. This includes the Baku–Tbilisi–Ceyhan (BTC) pipeline, the South Caucasus natural gas pipeline (SCP) and the Baku–Tbilisi–Kars (BTK) railway. This is the infrastructure which connects Azerbaijan to the West and represents a larger trans-Eurasian East-West corridor that has been championed by the West since the end of the Soviet Union. But more importantly, as argued above, the corridor allows Ankara to seek a partial alternative to the dependence on Russian gas. Therefore, any military moves near those strategic routes could invite Turkish action.
This could also explain why Ankara was especially vocal in its support for Baku during and after the Tovuz fighting. For example, Turkey's defence industry chief stated the country was ready to help its eastern ally. Moreover, Turkey and Azerbaijan held military drills right after the end of the fighting. The exercises involved the land and air forces in multiple locations such as Baku, Nakhchivan, Ganja, Kurdamir and Yevlakh. The signal was clear: increased Turkish military cooperation with Azerbaijan might follow if threat to the infrastructure is not neutralized.
In the end, the clashes did not damage Azerbaijan's energy and transport infrastructure, but both Baku and Ankara saw how vulnerable they could be. Both easily recall the Georgia-Russia war of 2008 when SCP, BTC and the Baku–Supsa oil pipeline were effectively shut down because of the ongoing military operations and general uncertainty in the South Caucasus.
As Turkey aims to transform itself into the region's energy hub rather than serving only as a transit country, its relations with Azerbaijan will likely further solidify. Azerbaijani gas will continue to play a vital role in this emerging Turkish strategy. Moreover, both will seek deeper military cooperation to defend its critical infrastructure. Perhaps, this could serve as a necessary impulse for the Trilateral format of Turkey-Georgia-Azerbaijan to expand their cooperation. Much will also depend on Russian gas supplies, but as the gas supply trend of recent years and regional geopolitical developments indicate, Turkey will continue decreasing its dependence on Russian import.
Author's note: first published in Caucasuswatch