Economy and Human Welfare to Grow Under IRENA's 2050 Energy Transformation Roadmap
Increasing the speed of global renewable energy adoption by at least a factor of six – critical to meeting energy-related emission reduction needs of the Paris Climate Agreement – can limit global temperature rise to two degrees, according to the latest edition of the International Renewable Energy Agency's (IRENA) long-term renewable energy outlook. At the same time, the report finds that by 2050, the global economy would grow by one per cent and global welfare, including benefits not captured by GDP, such as health benefits from reduced air pollution and reduced climate impacts, among others, would improve by 15 per cent, compared to the current trajectory.
Global Energy Transformation: A Roadmap to 2050, launched today at the Berlin Energy Transition Dialogue, also finds that increasing cumulative energy system investment by 30 per cent to 2050 in favour of renewable energy and energy efficiency, can create over 11 million additional energy-sector jobs, completely offsetting job losses in the fossil fuel industry. Immediate action will also reduce the scale and value of stranded energy-related assets in the future. The roadmap currently anticipates up to USD 11 trillion of stranded energy assets by 2050 – a value that could double if action is further delayed.
"Renewable energy and energy efficiency together form the cornerstone of the world's solution to energy-related CO2 emissions, and can provide over 90 per cent of the energy-related CO2 emission reductions required to keep global temperature rise to two degrees Celsius," said IRENA Director General Adnan Z. Amin. "If we are to decarbonise global energy fast enough to avoid the most sever impacts of climate change, renewables must account for at least two-thirds of total energy by 2050.
"Transformation will not only support climate objectives, it will support positive social and economic outcomes all over the world, lifting millions out of energy poverty, increasing energy independence and stimulating sustainable job growth," continued Mr. Amin. "An opportunity exists to ramp up investment in low-carbon technologies, and shift the global development paradigm from one of scarcity, inequality and competition to one of shared prosperity – in our lifetimes. That is an opportunity we must rally behind by adopting strong policies, mobilizing capital and driving innovation across the energy system."
Current government plans fall short of emission reduction needs. At today's trajectory, the world would exhaust its energy-related "carbon budget" (CO2) for 2oC in under 20 years, despite continued strong growth in renewable capacity additions. By the end of 2017, global renewable generation capacity increased by 167 GW and reached 2,179 GW worldwide – yearly growth of 8.3 per cent.
However, without an increase in deployment, fossil fuels such as oil, natural gas and coal would continue to dominate the global energy mix by 2050. The roadmap analysis outlines an energy system in which renewables account for up two-thirds of total final energy consumption, and 85 per cent of power generation by 2050 – up from 18 per cent and 25 per cent respectively today.
To achieve this, at least a six-fold acceleration of renewable energy is needed, both through increased electrification of transport and heat, and more direct use of renewables. Electrification, and renewable power are key drivers outlined in the report, with solar and wind capacity leading the energy transformation.
Visit the IRENA website to download Global Energy Transformation: A Roadmap to 2050
Safeguarding Your Mailbox from Spam, Hack & Phishing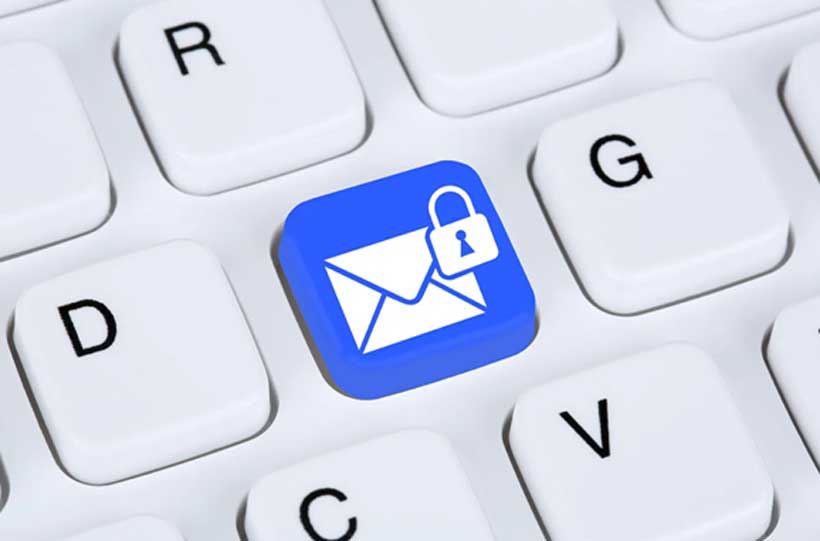 An email goes a long way before getting to the addressee. After all, malicious software may be introduced in this chain or the server owner intentionally takes certain actions to obtain confidential information and damage the mail server by sending spam. In addition, the recipient may be an attacker and use the information received for a personal gain.
However, that's not all. An additional problem is associated with the massive use of personal mobile devices to access corporate mail services. In the case of a device hack, the company's reputation is damaged and important information is lost or stolen. Luckily, all problems can be solved comprehensively. There are email protection systems and the spam email checker Cleantalk email checker that can help you do that.
Email Security Methods
Comprehensive protection of information is aimed at the following tasks:
Ensuring the unhindered receipt of letters by the addressee, without the possibility of their interception, opening, reading, as well as the prevention of possible forgery;
Protection of information sent via e-mail from its distribution by an attacker without the knowledge of the sender;
Blocking and the automatic deletion of spam email entries and attempts to hack a mail server.
To achieve all the above goals, traditional cryptography methods are used, while protection against possible forgery involves the use of the electronic digital signature. The technical side of the security issue most often involves the installation of a special, independently compiled software module (plug-in) for the mail client. This is usually enough because this small-sized additional software automatically encrypts letters and signs them. Possible vulnerabilities in such a set of security measures appear only in the following cases:
The installation of clearly weak cryptographic algorithms;
Malfunctioning cryptographic algorithms or protocols involved;
Bookmarks originally made by the attacker into cryptographic algorithms that make it possible to crack email;
Actions of a virus capable of intercepting an already decrypted message on the device of the addressee or gaining access to the keys of the sender's machine.
With an integrated approach to protecting mail or when using professional solutions, these vulnerabilities are identified and eliminated.
Antispam Action Algorithm
After checking the received message, the solution determines its status: spam, possible spam, or not spam. When analyzing email contents, the following assessment criteria are applied:
The blacklist of senders, as well as the list of spam phrases – If the sender is not present in the blacklist and contains no content considered as spam, the email is marked as not spam. If a sender is listed in the blacklist or there are "no-go" phrases in the email, the letter is blocked and doesn't land in your mailbox.
Headers – The header text is analyzed using the special algorithm, embedded images and links are checked as well.
Email structure – By analyzing the email structure, its status can be determined as well.
Some services also check the IP address of a sender. In case the same IP is involved in many "email-sending" operations within a short period of time, it is considered a spam bot and all its activities are blocked on your end.
Turkey's Rail Connectivity and Logistics will Improve with World Bank Financing
The World Bank's Board of Executive Directors today approved a loan in the amount of EUR 314.5 million ($350 million equivalent) for the Turkey Rail Logistics Improvement Project. The project aims to reduce transport costs in selected rail freight corridors and to strengthen institutional capacity at the Turkish Ministry of Transport and Infrastructure (MoTI) to deliver rail freight connectivity and manage rail-enabled logistics centers.
The project will support delivery of last-mile rail and multimodal connectivity infrastructure at well-prioritized nodes of Turkey's national railway network. These interventions will help revitalize the transport and logistics sector, and by extension, contribute to the sustainability of the cargo owners operating supply-chains in the project's target corridors in the aftermath of the COVID-19 pandemic.
"Despite having economic geography and commodity specialization characteristics that are in-principle favorable to the use of rail freight, rail accounts for only 4% of Turkey's transported tonnage, leaving a large share of freight to be moved by road. This leaves significant economic value on the table in terms of avoidable logistics costs and environmental externalities," says Auguste Kouame, World Bank Country Director for Turkey. "The project's investments will contribute towards more fully realizing rail freight's potential in Turkey."
The project will be implemented by the Ministry of Transport and Infrastructure's (MoTI), and has three components:
Component 1 includes construction of railway branch lines and multimodal connections at priority network nodes, including Filyos Port, Çukurova Region Industrial Zones, Iskenderun Bay Maritime Ports, and at additional priority sites to be selected during implementation;
Component 2 includes feasibility studies, detailed engineering designs, environmental and social documentation, and construction supervision for rail last-mile connectivity infrastructure at additional freight nodes;
Component 3 focuses on Phase 2 COVID-19 response support, institutional strengthening, capacity building, and project implementation support, including technical assistance on uniformization of rail technical standards across the national rail network, support in preparation of a strategy document for rail freight sector performance improvement, and support to Turkish State Railways through development of an operational and management model for rail-enabled logistics centers.
"Strengthened management and decision-making capacity at MoTI to promote multimodality, expand the use of rail freight, and improve the quality of rail freight services nationally will be the other benefits," remarked Murad Gürmeriç and Luis Blancas, Task Team Leaders of the Project. "The project is expected to reduce transport costs, reduce emissions of greenhouse gases (GHGs) and local pollutants, and increased share of rail in the freight transport task of the corridors targeted by the project."
The project is aligned with Turkey's Country Partnership Framework (CPF) for FY18-FY21, which focuses on the three strategic objectives of growth, inclusion, and sustainability.The project will contribute to the growth focus area which has the objective of enhancing the competitiveness of selected industries. The project is also aligned with the WBG approach to supporting client countries in mitigating the impact of COVID-19 on their economies, firms and workers.
The impact assessment envisioned in Component 3 of this project will help mitigate the impacts of COVID-19 by supporting MoTI in diagnosing the medium- and long-term impacts of COVID-19 on multi-modal logistics of both the demand and supply sides, and helping design public, public-private, and/or private interventions – including interventions aimed at tackling behavioral and occupational aspects of risk prevention.
As jobs crisis deepens, ILO warns of uncertain and incomplete labour market recovery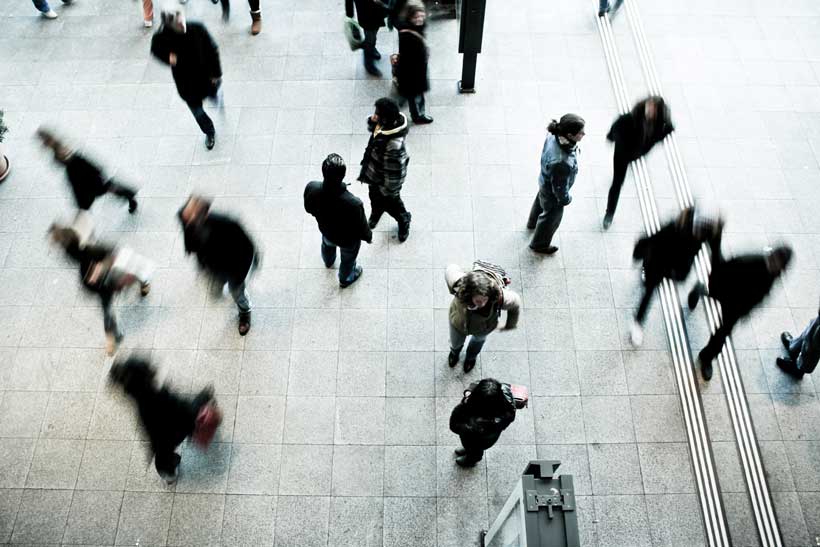 The number of working hours lost across the world in the first half of 2020 was significantly worse than previously estimated, while the highly uncertain recovery in the second half of the year will not be enough to go back to pre-pandemic levels, even in the best scenario, and risks seeing continuing large scale job losses, warns the International Labour Organization (ILO).

According to the ILO Monitor: COVID-19 and the world of work: 5th Edition , there was a 14 per cent drop in global working hours during the second quarter of 2020, equivalent to the loss of 400 million full-time jobs (based on a 48-hour working week). This is a sharp increase on the previous Monitor's estimate (issued on May 27), of a 10.7 per cent drop (305 million jobs).

The new figures reflect the worsening situation in many regions over the past weeks, especially in developing economies. Regionally, working time losses for the second quarter were: Americas (18.3 per cent), Europe and Central Asia (13.9 per cent), Asia and the Pacific (13.5 per cent), Arab States (13.2 per cent), and Africa (12.1 per cent).*

The vast majority of the world's workers (93 per cent) continue to live in countries with some sort of workplace closures, with the Americas experiencing the greatest restrictions.
Second half of 2020
The new Monitor presents three scenarios for recovery in the second half of 2020: baseline, pessimistic and optimistic. It stresses that the long-term outcome will depend on the future trajectory of the pandemic and government policy choices.

The baseline model – which assumes a rebound in economic activity in line with existing forecasts, the lifting of workplace restrictions and a recovery in consumption and investment – projects a decrease in working hours of 4.9 per cent (equivalent to 140 million full-time jobs) compared to Q4 2019.

The pessimistic scenario assumes a second pandemic wave and the return of restrictions that would significantly slow recovery. The consequence would be a fall in working hours of 11.9 per cent (340 million full-time jobs).

The optimistic scenario assumes that workers' activities resume quickly, significantly boosting aggregate demand and job creation. With this exceptionally fast recovery, the global loss of working hours would fall to 1.2 per cent (34 million full-time jobs).
Impact on women
The Monitor also finds that women workers have been disproportionately affected by the pandemic, creating a risk that some of the modest progress on gender equality made in recent decades will be lost, and that work-related gender inequalities will be exacerbated.

The severe impact of COVID-19 on women workers relates to their over-representation in some of the economic sectors worst affected by the crisis, such as accommodation, food, sales and manufacturing. Globally, almost 510 million or 40 per cent of all employed women work in the four most affected sectors, compared to 36.6 per cent of men.

Women also dominate in the domestic work and health and social care work sectors, where they are at greater risk of losing their income and of infection and transmission, and are also less likely to have social protection. The pre-pandemic unequal distribution of unpaid care work has also worsened during the crisis, exacerbated by the closure of schools and care services.
Key challenges ahead
While countries have adopted policy measures with unprecedented speed and scope, the Monitor highlights some key challenges ahead:
Finding the right balance and sequencing of health, economic and social and policy interventions to produce optimal sustainable labour market outcomes.
Implementing and sustaining policy interventions at the necessary scale when resources are likely to be increasingly constrained.
Protecting and promoting the conditions of vulnerable, disadvantaged and hard-hit groups to make labour markets fairer and more equitable.
Securing international solidarity and support, especially for emerging and developing countries.
Strengthening social dialogue and respect for rights.
"The decisions we adopt now will echo in the years to come and beyond 2030. Although countries are at different stages of the pandemic and a lot has been done, we need to redouble our efforts if we want to come out of this crisis in a better shape than when it started," said ILO Director-General Guy Ryder.

"Next week the ILO is convening a high-level, virtual, Global Summit on COVID-19 and the World of Work . I hope that governments, workers and employers will use this opportunity to present and listen to innovative ideas, discuss lessons learned and come up with concrete plans to work together to implement a recovery that is job-rich, inclusive, equitable and sustainable. We must all step up to the challenge of building a better future of work," he concluded.