The Zigzagging Personnel Policy of Donald Trump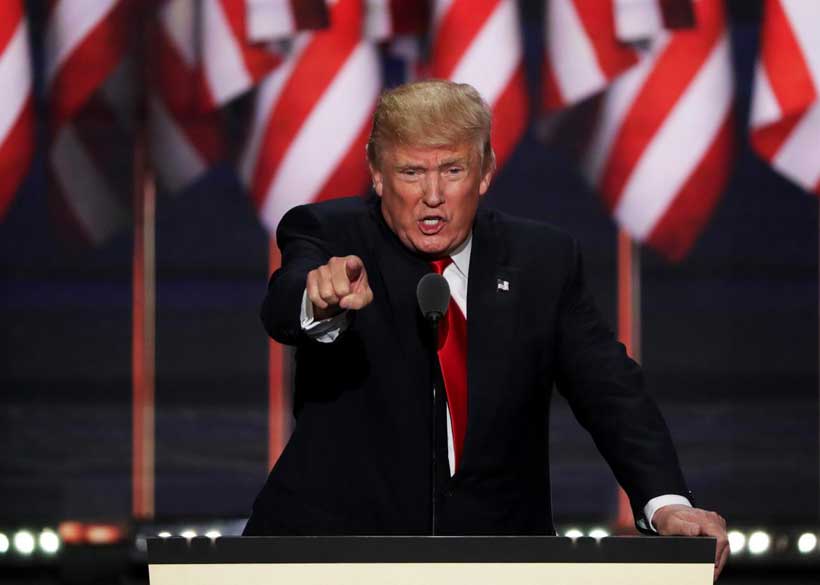 It will soon be eighteen months since Donald Trump, the most eccentric, provocative and authoritarian leader in U.S. history, took up office as President of the United States. He came to power as a fighter against the Washington political elite and became a symbol of the protectionist, anti-globalist and anti-expansionist moods long simmering within American society. He read those moods and offered simple, understandable, quick and radical methods of resolving the problems that had been accumulating for decades.
Despite the mass protests, the opposition of Congress, the courts and the Washington bureaucracy, the unwillingness of many federal officers to serve in the billionaire's administration, the malicious media attacks, the inquiries into the "Russian connection" and the looming threat of impeachment, Trump's presidency is still pretty much alive and kicking, to the surprise of many. He has managed, although not without difficulty, to fit into the existing political landscape and become an integral part of it.
The original top tier of the Trump administration was represented by a slapdash Conservative coalition held together by libertarian values, one that comprised several rival groups that had emerged during the 2016 campaign: 1) Trump's closest associates (his son-in-law Jared Kushner, his lawyer Michael Cohen and billionaire Carl Icahn); 2) a group of influential retired generals (James N. Mattis, John F. Kelly, Joseph Keith Kellogg Jr. and Herbert Raymond McMaster); 3) organizers and activists of the right-wing Conservative Tea Party movement, which had provided Trump with the core of his voters (Mike Pence, Mike Pompeo, Marc Short, Betsy DeVos, Tom Price and Kellyanne Conway); 4) representatives of business circles (Steven Mnuchin, Gary Cohn, Rex Tillerson, Wilbur Ross and Steve Schwarzman); and 5) traditionalist right-wing Conservatives who provided Trump with ideological support (Steve Bannon, Jeff Sessions, Reince Priebus, Stephen Miller, Peter Navarro, etc.).
Due to its fragmented and incoherent nature, the Trump administration was extremely contradictory and unstable from the very start. Another negative factor was that many of its members had chanced onto Trump's team without the requisite political and life experience; they were not prepared to perform as senior government officials in a very tense situation on both domestic and international political fronts. Many of them were appointed after other candidates had opted out.
One Resignation after Another
The first days of Trump's presidency were darkened by events that caused many observers serious concerns. Cobbled together from people who were too different from one another and not always properly trained for their roles, the new administration started developing cracks. Differences mounted not only among the various factions, but also among the presidential advisors. Pieced together with the use of several heterogeneous groups, the administration started falling apart surprisingly quickly, shedding the president's closest assistants for various reasons. The first one to go was Lieutenant General Michael Flynn (retired), Trump's national security advisor, who stepped down on February 13, 2017, just 23 days after his appointment, amid allegations of his suspicious contacts with Russian Ambassador Sergey Kislyak.
This was followed by the dismissals of several high-ranking members of the administration. James Comey was fired as Director of the Federal Bureau of Investigation on May 9. The summer of 2017 proved particularly rich in dismissals. Rich Higgins, the director of strategic planning at the National Security Council's strategic planning office, was forced out on July 21. On the same day, Trump's press secretary Sean Spicer announced his resignation. Assistant press secretary Michael Short bowed out on July 25. White House Chief of Staff Reince Priebus and Communications Director Anthony Scaramucci were let go in late July. The latter had only been at his post for 10 days. Scaramucci later claimed that a conspiracy was in the works against Trump.
Richard Trumka, President of the American Federation of Labor and Congress of Industrial Organizations (AFL-CIO), quit Trump's manufacturing council on August 15. Steve Bannon, one of the most infamous members of Trump's administration, stepped down as the White House Chief Strategist on August 18. On that same day, Special Advisor to the President on Regulatory Reform, Carl Icahn, also left his post. Almost all members of the president's Committee on the Arts and Humanities resigned on August 19 due to their strong disagreement with Trump's policies. Deputy Assistant to the President Sebastian Gorka left on August 25.
The administration began to disintegrate. It appeared that the ominous forecasts voiced in Washington during the 2016 electoral campaign to the effect that Trump's only legacy would be internal discord, chaos and confusion were coming true. Indeed, such an unstable, fluid and constantly reshuffling administration was unusual for America.
Mass resignations of senior administration members continued in 2018. These included Deputy National Security Advisor for Strategy Dina Powell and White House Communications Director Hope Hicks. In March alone, two key members of the foreign political wing bowed out: Secretary of State Rex Tillerson was replaced in his post by former CIA Director Mike Pompeo, while National Security Advisor Herbert McMaster was superseded by super-hawk John Bolton. Also in March, Trump's chief economic advisor Gary Cohn left the administration. Cohn had criticized the protectionist slant in the president's policy, in particular his decision to introduce customs duties on aluminium and steel imports.
The Dismissal of Rex Tillerson
The process of approving Tillerson's candidacy in the Senate in January 2017 was not easy. The main accusation against him was his links with Russia. The former Chairman and Chief Executive Officer of Exxon Mobil, who had been developing business ties with Russia and was awarded the Russian Order of Friendship, was considered one of President Vladimir Putin's American friends, so his ability to confront Russia as secretary of state was called into question.
Tillerson chose the only possible tactic, recognizing Russia as a serious adversary under Western sanctions while arguing that a certain level of dialogue with Moscow was still necessary. However, his intentions regarding Russia fell victim to the ongoing investigation into Moscow's alleged intervention in the U.S. election, so they never materialized. Tillerson, who did not try to conceal his generally positive attitude towards Russia, came to be viewed as a mild and weak politician struggling under a load of prior experience and new circumstances. His behaviour obviously ran counter to the outspoken anti-Russian position of United States Ambassador to the UN Nikki Haley and U.S. Special Representative for Ukraine Negotiations Kurt Volker, who view Russia as an aggressor and an unreliable partner. Trump was also dissatisfied with Tillerson's stance.
Tillerson and Trump had different views – not only on Russia's intervention in the U.S. election, but also on the United States' approaches to Iran and North Korea. The secretary of state, whose authority was consistently shrinking, was evidently irritated by Trump's harsh, ill-conceived and threatening statements addressed to these countries. The two men failed to agree on a common approach to Afghanistan. Tillerson was against the idea of building the United States' military presence and continuing military actions in the country, something on which Trump insisted.
During his brief stint in the Department of State, Tillerson, much like Trump, developed a specific behavioural pattern: his stern and sometimes belligerent statements would be interspersed with positive and even peaceful comments. This periodically gave cause for dangerous, misleading illusions.
Nevertheless, a peace-loving, moderate, balanced and thoughtful Tillerson, with his disposition for negotiations, was the odd man out in the Trump administration. The differing approaches to tackling problems and conflicting takes on the nature of those problems were aggravated by the barely-disguised personal animosity between the two men. Many suspected that the 69th Secretary of State would soon be replaced (and Tillerson's dismissal had been mulled over since autumn of 2017). Trump's tweet about Tillerson's dismissal, written in the president's signature style, came as a logical finale to the drawn-out drama.
To be fair, such situations have happened before in the U.S. state administration system. Based on checks and balances allowing the reconciliation of differing interests, that system is inevitably conducive to the emergence of rivalling centres of power and department heads opposed to one another within the presidential administration. This often results in fights for access to the president, and even to irreconcilable confrontations [1].
The Appointment of Mike Pompeo
Back in the summer of 2017, Mike Pompeo was believed to be the most probable next United States Secretary of State. Unlike Tillerson, the Director of the CIA was much closer to the authoritarian Trump, both ideologically and politically. Having switched to politics in 2010 after the end of his business career, Pompeo, a sympathizer of the Tea Party movement, came to be a leading figure in the ultra-right Conservative wing. He supported Trump in 2016 and was appointed Director of the CIA under the new president. In this new post, Pompeo clearly demonstrated his right-wing Conservative sentiments: he spoke against the nuclear deal with Iran, criticized the proponents of talks with North Korea, advocated electronic surveillance of U.S. citizens and defended the tortures practised at CIA black sites.
As the new Secretary of State, Pompeo is undoubtedly a more professional, reliable and unwavering conduit of the president's policy than Tillerson, who had a habit of thinking before acting.
The Dismissal of Herbert McMaster
Another high-profile dismissal involved Lieutenant General Herbert McMaster, Trump's National Security Advisor. McMaster participated in virtually all the major modern military conflicts involving the United States and had earned a reputation as a well-rounded individual and a reserved and thoughtful officer with a strategic mind. To everyone's surprise, McMaster proved the only member of the Trump administration whose appointment was hailed by both the president's supporters and his opponents. Many expected him to provide the uniting momentum the new team needed so badly.
McMaster's view of Russia was largely in line with the predominant opinions within the U.S. political elite. He believed that Putin was deliberately pursuing an aggressive policy aimed at dismantling and revising the new world order that had emerged following the Cold War. On the other hand, he was generally restrained and, unlike Trump, tried to avoid half-baked decisions and overreactions.
It was up to the generals in the presidential administration to maintain at least some appearance of discipline and order amid the confusion generated, especially in the early days, by Trump himself with his chaotic thinking and ill-conceived actions.
The Appointment of John Bolton
In the most controversial and symbolic appointment yet, McMaster was replaced by John Bolton, an infamous uncontrollable hawk. Bolton's long career with the Department of State and the Department of Justice under Presidents Ronald Reagan and George W. Bush provided him with a springboard for furthering his political career, which truly flourished as Under Secretary of State in the George W. Bush administration during the "war on terror."
A proponent of the 2003 invasion of Iraq, Bolton radicalized the United States' foreign policy in an effort to integrate the country's overseas interests into the "war on terror," which became a universal vehicle for strengthening Washington's global dominance. As the United States Ambassador to the UN in 2005–06, he did his utmost to make U.S. unilateralism policy, which was criticized even by America's allies, a reality.
Bolton's excessive asperity and conservatism deterred many. A consistent critic of the United States' adversaries (Iran, North Korea and Russia), he dismissed even the possibility of seeking a compromise with them. The escalation of tensions with Russia, in addition to Trump's threats towards North Korea, aimed at gleaning concessions from Kim Jong-un, created an appropriate atmosphere for renovating the presidential administration and taking the ultra-Conservative Bolton on board.
New Director of the CIA Gina Haspel
The top-level reshuffles in the Trump administration resulted in a career boost for Deputy Director of the CIA Gina Haspel, whom the president offered the post of director. If approved by the Senate, Haspel will become the first female director in the history of the CIA.
Haspel had previously headed a black site in Thailand and is still being accused of having organized the torture of terrorist suspects kept there. She had also served as deputy director for foreign intelligence and covert action in the National Clandestine Service. This career path provides some background for the portrait of the new CIA director.
The constantly zigzagging personnel policy, as well as the recent reshuffles, which mainly affected the foreign political wing of the Trump administration, indicate not just swift personal shifts, but also an evolution of the country's foreign policy towards a tougher strain of offensive pragmatism amid the continuing inquiry into Russia's intervention in the 2016 election and the intensifying conflict with Moscow.
The key factor in the current situation is certainly the poisoning of Sergei and Yulia Skripal, which is believed to have been orchestrated by Russia. The subsequent anti-Russian actions in the form of the expulsion of diplomats from a number of leading Western countries and new U.S. sanctions against Moscow are merely another escalation in the dangerous and rapidly worsening United States–Russia confrontation.
[1] Valery Garbuzov. Alexander Haig, or Three Careers of a General. Moscow, 2004.
First published at our partner RIAC
Biden's Dilemma: Caught Between Israel and Iran
By all indication, the latest sabotage at Iran's uranium enrichment facility in Natanz aimed at more than just disabling thousands of Iran's centrifuges and thus cause another setback for Iran's nuclear program, it was also meant as an indirect diplomatic sabotage vis-a-vis the on-going nuclear talks in Vienna; the latter had shown real signs of progress before the April 10th incident at the Natanz facility, blamed on Israel by the Iranian officials, who have vowed to get revenge — an attack on an Israeli cargo ship off the coast of Oman as well as an attack on an Israeli post in Iraq's Kurdistan may indeed be the acts of Iranian retaliation.
But, from Iran's vantage, the biggest response was the decision to upgrade the enrichment level from 20% to 60% percent, thus bringing Iran closer to the weapons grade enrichment, bound to raise the ire of Tel Aviv, which is intent on dispossessing Iran of nuclear weapons capability. Iran's Supreme Leader, Ayatollah Khamenei, has followed suit by stating that Iran will not be dragged into a "protracted negotiation" with the US and that US' removal of sanctions needs to be the first step in a future US return to the 2015 nuclear deal, known as the Joint Comprehensive Plan of Action (JCPOA). In turn, this raises the question of how will the Biden administration respond, and adjust to, the latest developments?
On the one hand, the Iranian setback in Natanz, widely interpreted inside Iran as a major "embarrassment," as it is the second time in 9 months that Israel has successfully inflicted serious damage on the facility, weakens Iran's hand at the table in Vienna, no matter how the Iran negotiators seek to spin the issue. With Iran's vulnerability to "nuclear sabotage" irrefutably established, Tehran's ability to utilize its nuclear chips in the bargaining with US has been diminished, perhaps for the duration of the current year, thus leading some conservative politicians to urge the government to withdraw from the Vienna talks.
On the other hand, it is by no means clear that the Biden administration favors Israel's spoiler role, which might lead to an escalation of tensions in the region to the detriment of Biden's determination to re-embrace the JCPOA as part and parcel of an Iran "re-thinking" policy at odds with his predecessor's maximum pressure strategy. Chances are that, much like the Obama administration, the Biden administration will need to defy Israel's will on Iran and push ahead for a new understanding with Tehran at a time Israel's hawkish Prime Minister, Benjamin Netanyahu and, to a lesser extent the Saudi rulers, are wary of Biden's resurrection of Obama's (perceived) conciliatory approach toward Iran. The big question is if President Biden is willing to act independently of Israel's hawkish recipe for Iran and make meaningful concessions, above all in the area of post-2015 sanctions on Iran, in order to achieve its key demand of bringing Iran in compliance with its JCPOA obligations? Lest we forget, Obama's defiance of Israel on the JCPOA caused a major rift benefiting the Republican Party opponents of the deal, such as Donald Trump, and so far there is little evidence that Biden is unmindful of that prior experience. In turn, this may explain the timing of US Defense Secretary Austin's Israel visit coinciding with the Natanz sabotage, which may not have been coincidental as Israel most likely had informed Washington of the coming attack on Natanz beforehand.
Naturally, Tehran is irritated at Austin's presence in Israel at that particular time and his expression of "ironclad support" for Israel instead of raising any criticism of nuclear terrorism against Iran, just as China and Russia have done. In fact, none of the Western governments, as well as the EU, partaking in the Vienna talks, have bothered to condemn the attack on Natanz, thus adding salt to Iran's injury. Instead, the German foreign minister, Heiko Maas, dispensed with any criticism of Israel and confined himself to questioning Iran's post-attack decision to increase the enrichment level, which he called "irresponsible." But, is it really responsible for the US and European powers to refrain from condemning an act of sabotage with respect to a facility that, under the terms of JCPOA, is recognized to be the hub of Iran's nuclear fuel cycle? Germany, France, and England, as well as the European Union, ought to act in unison denouncing the acts of nuclear sabotage in Iran, irrespective of Israel's prerogative. Their failure to do so simply adds another layer of distrust between Iran and these powers, to the detriment of any prospect for tangible progress in the Vienna talks.
As for Biden's foreign team, which has reported of its "serious proposal" on the table, it must recognize that unless there is some pressure applied on Israel to stop its spoiler role, US's national interests maybe harmed and even sacrificed by a hawkish Middle East ally that behaves according to its own calculation of risks to its interests.  In a word, an Obamaian rift with Israel may indeed be both inescapable and inevitable for the Biden administration.
Roads and Rails for the U.S.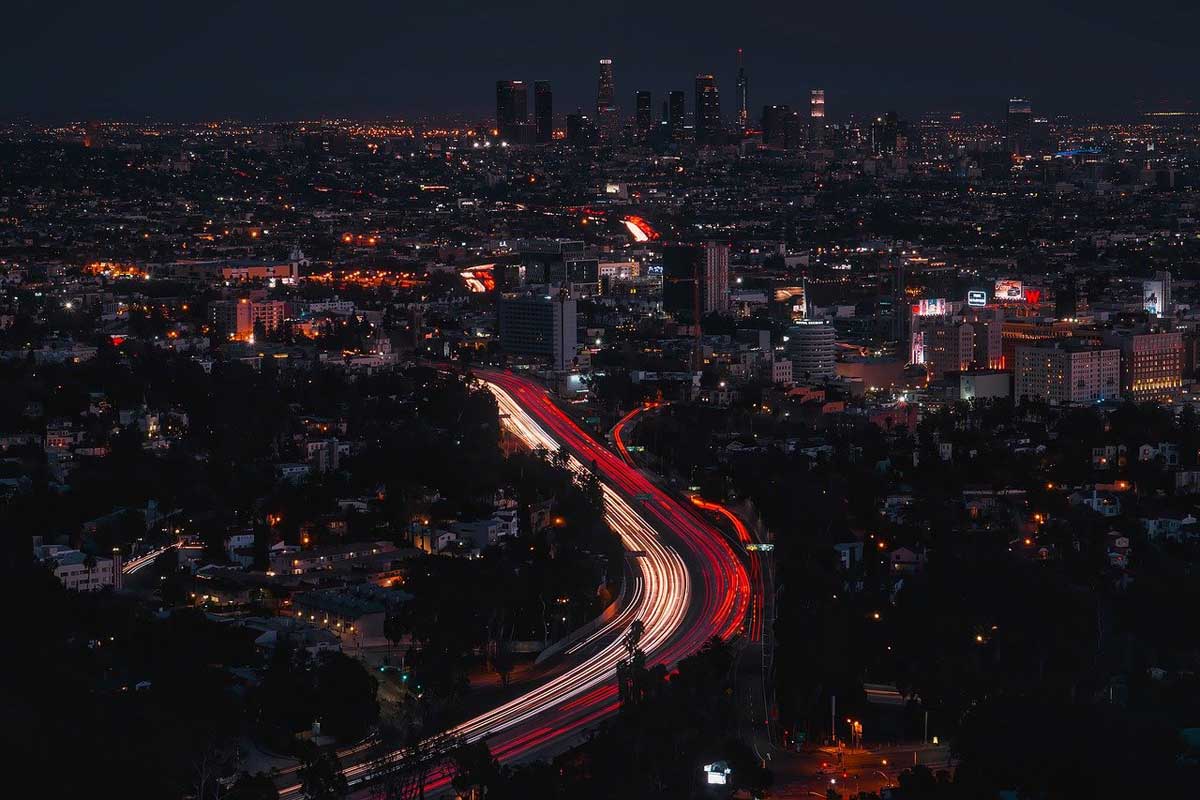 For those who expect the newly announced $2 trillion Biden infrastructure program to be a goodbye to potholes and hello to smooth-as-glass expressways, a disappointment is in store. The largest expenditure by far ($400 billion) is on home/community care, impacting the elderly or disabled. The $115 billion apportioned to roads and bridges is #4 on the list.
The American Society of Civil Engineers (ASCE) keeps tabs on our infrastructure and their latest report (2020) gave it an overall grade of C-. Although bridges worsened, this is a modest improvement on the previous report (2017) when the overall grade was D+. If $115 billion in spending sounds adequate, one has to remember it costs $27 billion annually for upkeep.
Astounding it might be the backlog in spending for roads and bridges runs at $12 billion annually. Go back 20 years and we have a quarter trillion shortfall. Add all the other areas of infrastructure and the ASCE comes up with a $5 trillion total. It is the gap between what we have been spending and what we need to. Also one has to bear in mind that neglect worsens condition and increases repair costs.
One notable example of maintenance is the Forth rail bridge in Scotland. A crisscross of beams forming three superstructures linked together, it was a sensation when opened in 1890 and now is a UN World Heritage Site. Spanning 1.5 miles, its upkeep requires a regular coat of paint. And that it gets. Rumor has it that when the unobtrusive painters reach the end of their task, it is time to start painting again the end where they began — a permanent job to be sure though new paints might have diminished such prospects.
Biden also proposes $80 billion for railways. Anyone who has travelled or lived in Europe knows the stark contrast between railroads there and in the U.S. European high-speed rail networks are growing from the established TGV in France to the new Spanish trains. Run by RENFE, the national railway, Alta Velocidad Española (AVE) trains run at speeds up to 310 km/h (193 mph) — a speed that amounts to a convenient overnight trip between Los Angeles and Chicago.
The hugely expensive new tracks needed can be considered a long-term investment in our children's future. But it will take courage to contest the well-heeled lobbies of the airplane manufacturers, the airlines and big oil.
If Spain can have high-speed rail and if China already has some 24,000 miles of such track, surely the US too can opt for a system that is convenient for its lack of airport hassle and the hour wasted each way in the journey to or from the city center. Rail travel not only avoids both but is significantly less polluting.
Particularly bad, airplane pollution high above (26 to 43 thousand feet) results in greater ozone formation in the troposphere. In fact airplanes are the principal human cause of ozone formation.
Imagine a comfortable train with space to walk around, a dining car serving freshly cooked food, a lounge car and other conveniences, including a bed for overnight travel; all for a significantly less environmental cost. When we begin to ask why we in the US do not have the public services taken for granted in other developed countries, perhaps then the politicians might take note.
Congress and the Biden administration should end FBI immunity overseas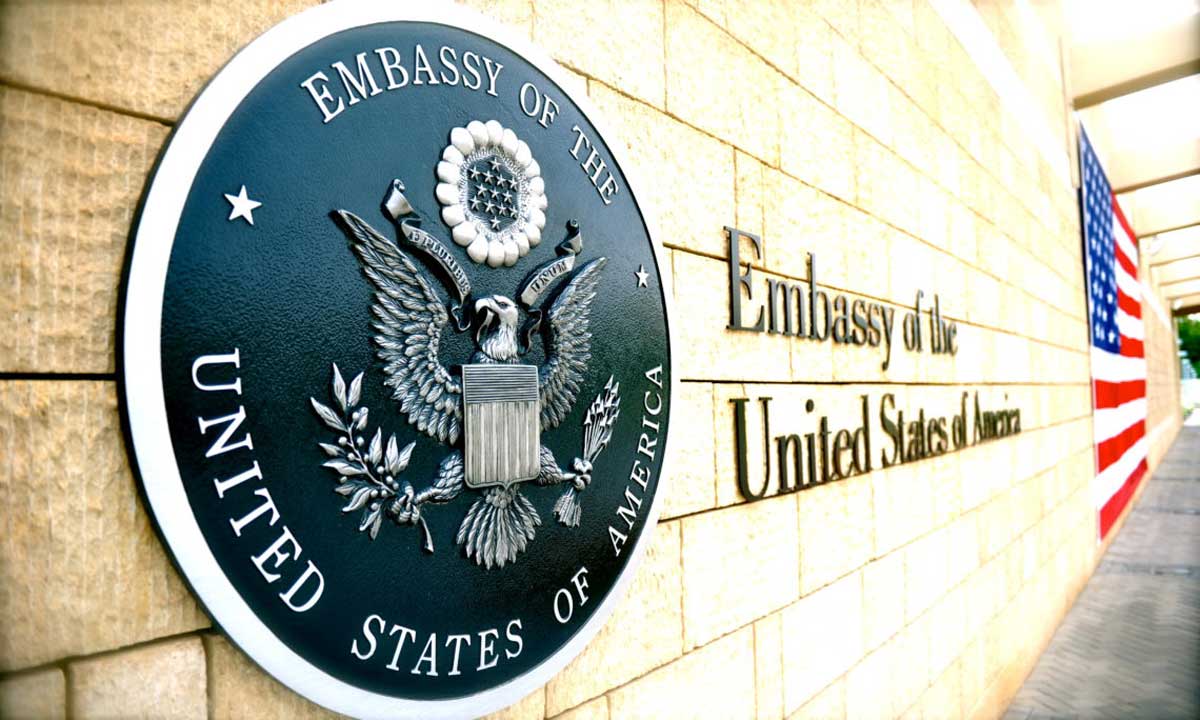 The FBI notably has an extended international presence running 63 offices in select countries overseas. The offices are called "legats" and are situated at the US Embassy in the host country. One of the major reasons for FBI's international presence is fighting international terrorism.
The FBI legat personnel at the US embassies are fully accredited diplomats enjoying full diplomatic immunity but that poses several questions that are worth asking, such as: how is it possible for law enforcement to be diplomats and is that a good idea, legally speaking?
Police work should not enjoy diplomatic immunity because that opens the door to abuse. Does the FBI's immunity overseas mean that the FBI attaches can do no wrong in the host country? How do we tackle potential rights infringements and instances of abuse of power by the FBI towards locals in the host country? The DOJ Inspector General and the State Department Inspector General would not accept complaints by foreigners directed at the FBI, so what recourse then could a local citizen have vis-a-vis the FBI legat if local courts are not an option and the Inspector Generals would not look into those cases?
This presents a real legal lacuna and a glitch in US diplomatic immunity that should not exist and should be addressed by Congress and the new Biden administration.
While FBI offices overseas conduct some far from controversial activities, such as training and educational exchanges with local law enforcement, which generally no one would object to, the real question as usual is about surveillance: who calls the shots and who assumes responsibility for potentially abusive surveillance of locals that may infringe upon their rights. It's an issue that most people in countries with FBI presence around the world are not aware of. The FBI could be running "counter-terrorism" surveillance on you in your own country instead of the local police. And that's not nothing.
When we hear "cooperation in the area of counter-terrorism", as recent decades show, there is a great likelihood that the US government is abusing powers and rights, without batting an eyelash. That exposes local citizens around the world to unlawful surveillance without legal recourse. Most people are not even aware that the FBI holds local offices. Why would the FBI be operating instead of the local law enforcement on another country's territory? That's not a good look on the whole for the US government.
The legal lacuna is by design. This brings us to the nuts and bolts of the FBI legats' diplomatic immunity.
Diplomatic immunity is governed by the Vienna Convention on Diplomatic Relations of 1961, under Chapter III on privileges and immunities. The US is also a state party to the Convention, along with most states around the world. While there could be some variations and disagreements on bilateral basis (including on weather for example one state could be hosted and represented through the embassy of another state in a third state), on the whole there is a universal consensus that the Vienna Convention sets the rules establishing diplomatic immunities and privileges.
Under the Vienna Convention, only top diplomats are given the highest degree of immunity from the law. This means they cannot be handcuffed, arrested, detained, or prosecuted by law enforcement officials of the country in which they're stationed. Diplomatic immunities and privileges also include things like diplomatic "bags" (with very peculiar cases of what that could entail) and notably, protection and diplomatic immunity for the family of diplomats.
It is a universal consensus that not everyone who works at an Embassy has or should have diplomatic immunity. Immunity is saved for diplomats whose role has to be protected from the local jurisdiction of the country for a reason. Not all embassy staff should enjoy diplomatic immunity. Granting law enforcement such as the FBI full legal immunity for their actions is bad news.
Only the top officials at an embassy are diplomats with an actual full immunity — and that's for a reason.
It makes sense why a diplomat negotiating an agreement should not be subjected to local courts' jurisdiction. But the same doesn't go for a law enforcement official who acts as a law enforcement official by, for example, requesting unlawful surveillance on a local citizen, in his law enforcement capacity, while thinking of himself as a diplomat and being recognized as such by the law.
Law enforcement personnel are not diplomats. Dealing with extraterritorial jurisdiction cases or international cases is not the same thing as the need for diplomatic immunity. If that was the case, everyone at the export division at the Department if Commerce would have diplomatic immunity for protection from foreign courts, just in case. Some inherent risk in dealing with international cases does not merit diplomatic immunity – otherwise, this would lead to absurdities such as any government official of any country being granted diplomatic immunity for anything internationally related.
The bar for diplomatic immunity is very high and that's by design based on an international consensus resting upon international law. Simply dealing with international cases does not make a policeman at a foreign embassy a diplomat. If that was the case every policeman investigating an international case would have to become a diplomat, just in case, for protection from the jurisdiction of the involved country in order to avoid legal push-back. That's clearly unnecessary and legally illogical. Being a staff member at an embassy in a foreign country does not in and of itself necessitate diplomatic immunity, as many embassy staff do not enjoy diplomatic protection. It is neither legally justified nor necessary for the FBI abroad to enjoy diplomatic immunity; this could only open up the function to potential abuse. The FBI's arbitrary surveillance on locals can have a very real potential for violating the rights of local people. This is a difference in comparison to actual diplomats. Diplomats do not investigate or run surveillance on locals; they can't threaten or abuse the rights of local citizens directly, the way that law enforcement can. Lack of legal recourse is a really bad look for the Biden administration and for the US government.
The rationale for diplomatic immunity is that it should not be permitted to arrest top diplomats, who by definition have to be good at representing their own country's interests in relation to the host state, for being too good at their job once the host state is unhappy with a push back, for example. The Ambassador should not be exposed to or threatened by the risk of an arrest and trial for being in contradiction with the interests of the host state under some local law on treason, for example, because Ambassadors could be running against the interests of the host state, by definition. And that's contained within the rules of diplomatic relations. It's contained in the nature of diplomatic work that such contradictions may arise, as each side represents their own country's interests. Diplomats should not be punished for doing their job. The same doesn't apply to the FBI legats. Issuing surveillance on local citizens is not the same as representing the US in negotiations. The FBI legats' functions don't merit diplomatic immunity and their actions have to be open to challenge in the host country's jurisdiction.
The FBI immunity legal lacunae is in some ways reminiscent of similar historic parallels, such as the George W. Bush executive order that US military contractors in Iraq would enjoy full legal immunity from Iraqi courts' jurisdiction, when they shouldn't have. At the time, Iraq was a war-torn country without a functioning government, legal system or police forces. But the same principle of unreasonable legal immunity that runs counter international laws is seen even today, across European Union countries hosting legally immune FBI attaches.
Congress and the Biden administration should end FBI immunity overseas. It can be argued that for any local rights infringements, it is the local law enforcement cooperating with the US Embassy that should be held accountable – but that would ignore that the actual request for unlawful surveillance on locals could be coming from the FBI at the Embassy. The crime has to be tackled at the source of request.
When I reached out to the US Embassy in Bulgaria they did not respond to a request to clarify the justification for the FBI diplomatic immunity in EU countries.
To prevent abuse, Congress and the Biden Administration should remove the diplomatic immunity of the FBI serving overseas.