The Zigzagging Personnel Policy of Donald Trump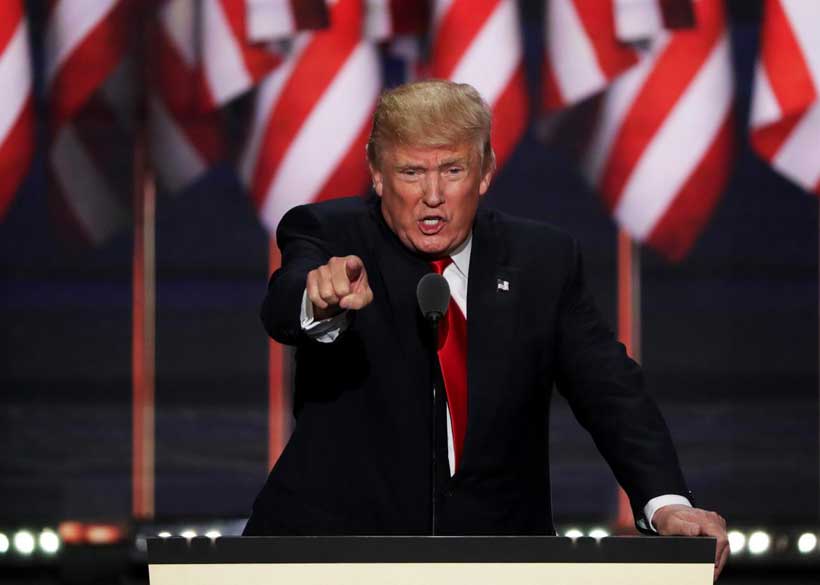 It will soon be eighteen months since Donald Trump, the most eccentric, provocative and authoritarian leader in U.S. history, took up office as President of the United States. He came to power as a fighter against the Washington political elite and became a symbol of the protectionist, anti-globalist and anti-expansionist moods long simmering within American society. He read those moods and offered simple, understandable, quick and radical methods of resolving the problems that had been accumulating for decades.
Despite the mass protests, the opposition of Congress, the courts and the Washington bureaucracy, the unwillingness of many federal officers to serve in the billionaire's administration, the malicious media attacks, the inquiries into the "Russian connection" and the looming threat of impeachment, Trump's presidency is still pretty much alive and kicking, to the surprise of many. He has managed, although not without difficulty, to fit into the existing political landscape and become an integral part of it.
The original top tier of the Trump administration was represented by a slapdash Conservative coalition held together by libertarian values, one that comprised several rival groups that had emerged during the 2016 campaign: 1) Trump's closest associates (his son-in-law Jared Kushner, his lawyer Michael Cohen and billionaire Carl Icahn); 2) a group of influential retired generals (James N. Mattis, John F. Kelly, Joseph Keith Kellogg Jr. and Herbert Raymond McMaster); 3) organizers and activists of the right-wing Conservative Tea Party movement, which had provided Trump with the core of his voters (Mike Pence, Mike Pompeo, Marc Short, Betsy DeVos, Tom Price and Kellyanne Conway); 4) representatives of business circles (Steven Mnuchin, Gary Cohn, Rex Tillerson, Wilbur Ross and Steve Schwarzman); and 5) traditionalist right-wing Conservatives who provided Trump with ideological support (Steve Bannon, Jeff Sessions, Reince Priebus, Stephen Miller, Peter Navarro, etc.).
Due to its fragmented and incoherent nature, the Trump administration was extremely contradictory and unstable from the very start. Another negative factor was that many of its members had chanced onto Trump's team without the requisite political and life experience; they were not prepared to perform as senior government officials in a very tense situation on both domestic and international political fronts. Many of them were appointed after other candidates had opted out.
One Resignation after Another
The first days of Trump's presidency were darkened by events that caused many observers serious concerns. Cobbled together from people who were too different from one another and not always properly trained for their roles, the new administration started developing cracks. Differences mounted not only among the various factions, but also among the presidential advisors. Pieced together with the use of several heterogeneous groups, the administration started falling apart surprisingly quickly, shedding the president's closest assistants for various reasons. The first one to go was Lieutenant General Michael Flynn (retired), Trump's national security advisor, who stepped down on February 13, 2017, just 23 days after his appointment, amid allegations of his suspicious contacts with Russian Ambassador Sergey Kislyak.
This was followed by the dismissals of several high-ranking members of the administration. James Comey was fired as Director of the Federal Bureau of Investigation on May 9. The summer of 2017 proved particularly rich in dismissals. Rich Higgins, the director of strategic planning at the National Security Council's strategic planning office, was forced out on July 21. On the same day, Trump's press secretary Sean Spicer announced his resignation. Assistant press secretary Michael Short bowed out on July 25. White House Chief of Staff Reince Priebus and Communications Director Anthony Scaramucci were let go in late July. The latter had only been at his post for 10 days. Scaramucci later claimed that a conspiracy was in the works against Trump.
Richard Trumka, President of the American Federation of Labor and Congress of Industrial Organizations (AFL-CIO), quit Trump's manufacturing council on August 15. Steve Bannon, one of the most infamous members of Trump's administration, stepped down as the White House Chief Strategist on August 18. On that same day, Special Advisor to the President on Regulatory Reform, Carl Icahn, also left his post. Almost all members of the president's Committee on the Arts and Humanities resigned on August 19 due to their strong disagreement with Trump's policies. Deputy Assistant to the President Sebastian Gorka left on August 25.
The administration began to disintegrate. It appeared that the ominous forecasts voiced in Washington during the 2016 electoral campaign to the effect that Trump's only legacy would be internal discord, chaos and confusion were coming true. Indeed, such an unstable, fluid and constantly reshuffling administration was unusual for America.
Mass resignations of senior administration members continued in 2018. These included Deputy National Security Advisor for Strategy Dina Powell and White House Communications Director Hope Hicks. In March alone, two key members of the foreign political wing bowed out: Secretary of State Rex Tillerson was replaced in his post by former CIA Director Mike Pompeo, while National Security Advisor Herbert McMaster was superseded by super-hawk John Bolton. Also in March, Trump's chief economic advisor Gary Cohn left the administration. Cohn had criticized the protectionist slant in the president's policy, in particular his decision to introduce customs duties on aluminium and steel imports.
The Dismissal of Rex Tillerson
The process of approving Tillerson's candidacy in the Senate in January 2017 was not easy. The main accusation against him was his links with Russia. The former Chairman and Chief Executive Officer of Exxon Mobil, who had been developing business ties with Russia and was awarded the Russian Order of Friendship, was considered one of President Vladimir Putin's American friends, so his ability to confront Russia as secretary of state was called into question.
Tillerson chose the only possible tactic, recognizing Russia as a serious adversary under Western sanctions while arguing that a certain level of dialogue with Moscow was still necessary. However, his intentions regarding Russia fell victim to the ongoing investigation into Moscow's alleged intervention in the U.S. election, so they never materialized. Tillerson, who did not try to conceal his generally positive attitude towards Russia, came to be viewed as a mild and weak politician struggling under a load of prior experience and new circumstances. His behaviour obviously ran counter to the outspoken anti-Russian position of United States Ambassador to the UN Nikki Haley and U.S. Special Representative for Ukraine Negotiations Kurt Volker, who view Russia as an aggressor and an unreliable partner. Trump was also dissatisfied with Tillerson's stance.
Tillerson and Trump had different views – not only on Russia's intervention in the U.S. election, but also on the United States' approaches to Iran and North Korea. The secretary of state, whose authority was consistently shrinking, was evidently irritated by Trump's harsh, ill-conceived and threatening statements addressed to these countries. The two men failed to agree on a common approach to Afghanistan. Tillerson was against the idea of building the United States' military presence and continuing military actions in the country, something on which Trump insisted.
During his brief stint in the Department of State, Tillerson, much like Trump, developed a specific behavioural pattern: his stern and sometimes belligerent statements would be interspersed with positive and even peaceful comments. This periodically gave cause for dangerous, misleading illusions.
Nevertheless, a peace-loving, moderate, balanced and thoughtful Tillerson, with his disposition for negotiations, was the odd man out in the Trump administration. The differing approaches to tackling problems and conflicting takes on the nature of those problems were aggravated by the barely-disguised personal animosity between the two men. Many suspected that the 69th Secretary of State would soon be replaced (and Tillerson's dismissal had been mulled over since autumn of 2017). Trump's tweet about Tillerson's dismissal, written in the president's signature style, came as a logical finale to the drawn-out drama.
To be fair, such situations have happened before in the U.S. state administration system. Based on checks and balances allowing the reconciliation of differing interests, that system is inevitably conducive to the emergence of rivalling centres of power and department heads opposed to one another within the presidential administration. This often results in fights for access to the president, and even to irreconcilable confrontations [1].
The Appointment of Mike Pompeo
Back in the summer of 2017, Mike Pompeo was believed to be the most probable next United States Secretary of State. Unlike Tillerson, the Director of the CIA was much closer to the authoritarian Trump, both ideologically and politically. Having switched to politics in 2010 after the end of his business career, Pompeo, a sympathizer of the Tea Party movement, came to be a leading figure in the ultra-right Conservative wing. He supported Trump in 2016 and was appointed Director of the CIA under the new president. In this new post, Pompeo clearly demonstrated his right-wing Conservative sentiments: he spoke against the nuclear deal with Iran, criticized the proponents of talks with North Korea, advocated electronic surveillance of U.S. citizens and defended the tortures practised at CIA black sites.
As the new Secretary of State, Pompeo is undoubtedly a more professional, reliable and unwavering conduit of the president's policy than Tillerson, who had a habit of thinking before acting.
The Dismissal of Herbert McMaster
Another high-profile dismissal involved Lieutenant General Herbert McMaster, Trump's National Security Advisor. McMaster participated in virtually all the major modern military conflicts involving the United States and had earned a reputation as a well-rounded individual and a reserved and thoughtful officer with a strategic mind. To everyone's surprise, McMaster proved the only member of the Trump administration whose appointment was hailed by both the president's supporters and his opponents. Many expected him to provide the uniting momentum the new team needed so badly.
McMaster's view of Russia was largely in line with the predominant opinions within the U.S. political elite. He believed that Putin was deliberately pursuing an aggressive policy aimed at dismantling and revising the new world order that had emerged following the Cold War. On the other hand, he was generally restrained and, unlike Trump, tried to avoid half-baked decisions and overreactions.
It was up to the generals in the presidential administration to maintain at least some appearance of discipline and order amid the confusion generated, especially in the early days, by Trump himself with his chaotic thinking and ill-conceived actions.
The Appointment of John Bolton
In the most controversial and symbolic appointment yet, McMaster was replaced by John Bolton, an infamous uncontrollable hawk. Bolton's long career with the Department of State and the Department of Justice under Presidents Ronald Reagan and George W. Bush provided him with a springboard for furthering his political career, which truly flourished as Under Secretary of State in the George W. Bush administration during the "war on terror."
A proponent of the 2003 invasion of Iraq, Bolton radicalized the United States' foreign policy in an effort to integrate the country's overseas interests into the "war on terror," which became a universal vehicle for strengthening Washington's global dominance. As the United States Ambassador to the UN in 2005–06, he did his utmost to make U.S. unilateralism policy, which was criticized even by America's allies, a reality.
Bolton's excessive asperity and conservatism deterred many. A consistent critic of the United States' adversaries (Iran, North Korea and Russia), he dismissed even the possibility of seeking a compromise with them. The escalation of tensions with Russia, in addition to Trump's threats towards North Korea, aimed at gleaning concessions from Kim Jong-un, created an appropriate atmosphere for renovating the presidential administration and taking the ultra-Conservative Bolton on board.
New Director of the CIA Gina Haspel
The top-level reshuffles in the Trump administration resulted in a career boost for Deputy Director of the CIA Gina Haspel, whom the president offered the post of director. If approved by the Senate, Haspel will become the first female director in the history of the CIA.
Haspel had previously headed a black site in Thailand and is still being accused of having organized the torture of terrorist suspects kept there. She had also served as deputy director for foreign intelligence and covert action in the National Clandestine Service. This career path provides some background for the portrait of the new CIA director.
The constantly zigzagging personnel policy, as well as the recent reshuffles, which mainly affected the foreign political wing of the Trump administration, indicate not just swift personal shifts, but also an evolution of the country's foreign policy towards a tougher strain of offensive pragmatism amid the continuing inquiry into Russia's intervention in the 2016 election and the intensifying conflict with Moscow.
The key factor in the current situation is certainly the poisoning of Sergei and Yulia Skripal, which is believed to have been orchestrated by Russia. The subsequent anti-Russian actions in the form of the expulsion of diplomats from a number of leading Western countries and new U.S. sanctions against Moscow are merely another escalation in the dangerous and rapidly worsening United States–Russia confrontation.
[1] Valery Garbuzov. Alexander Haig, or Three Careers of a General. Moscow, 2004.
First published at our partner RIAC
Biden's Department of Justice: parents as domestic terrorists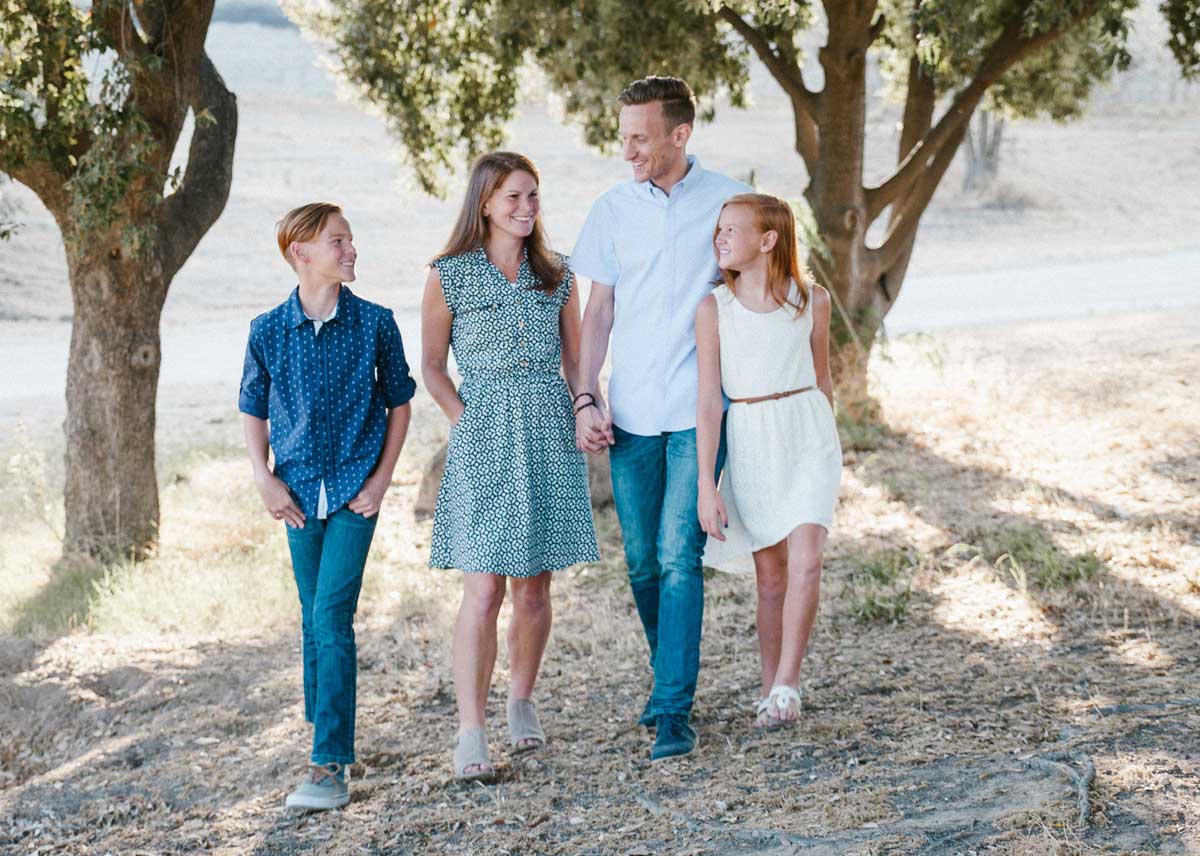 In recent developments in the United States, US Attorney General, Merrick Garland, and the FBI have put under the FBI radar parents as potential domestic terrorists. You heard it right. This is now a new formal legal policy contained in memos of the Department of Justice trying to reign in parents discussions on Biden's new school curricula. They are not going after potential outbursts but outright terrorism.
This is an attack on freedom of speech in the sense that parents have the right to discuss and disagree with the new Biden school curricula. This is where the issue originated: parts of Biden's new school curricula are not accepted by many parents and if they disagree, the FBI treats them now as potential domestic terrorists as a matter of policy. Apart from a First Amendment case, this is also a case for international human rights law and I reported the development to the UN Special Rapporteur on freedom of speech this week hoping to get a statement.
The Department of Justice is referring to some constitutional provision on "intimidation of views" to override and take down one of the most firmly established rights, the right to freedom of speech, in quite frankly a ridiculous interpretation. Those parents that dare to speak up against controversial parts in the new text books could be investigated for domestic terrorism. This is the most incompetent interpretation on limitations of freedom of speech I have seen in awhile.
Garland and the FBI have totally lost their marbles. The woke discussion is not funny to me anymore. It increasingly looks like a woke tyranny that has nothing to do with rights and equality anymore but simply serves as a vehicle to empower the FBI to run wild against regular people. This lunacy needs to be stopped.
Iran poll contains different messages for Biden and Raisi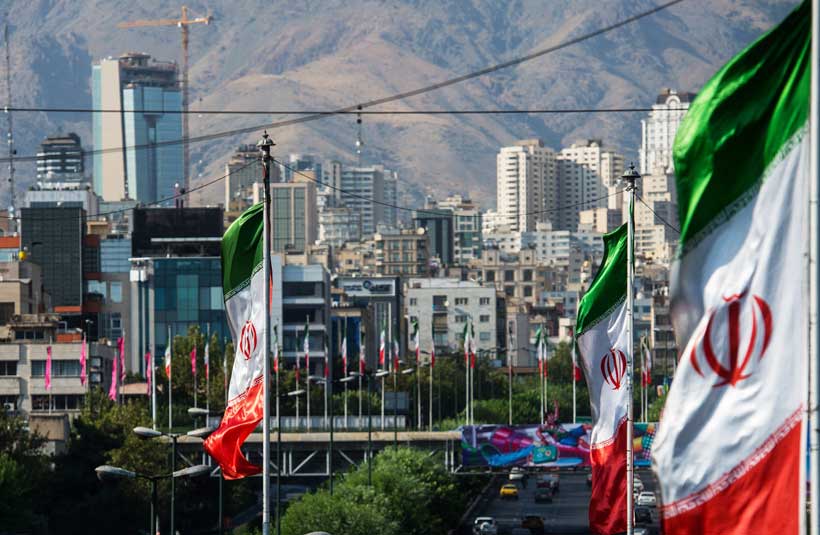 "It's the economy, stupid." That is the message of a just-published survey of Iranian public opinion.
However, the substance of the message differs for newly elected hardline Iranian President Ebrahim Raisi and the Biden administration as Mr. Raisi toughens his negotiating position and the United States grapples with alternative ways of curbing the Islamic republic's nuclear programme should the parties fail to agree on terms for the revival of the 2015 international agreement.
Iranians surveyed last month by Iran Poll and the University of Maryland's Center for International and Security Studies were telling Mr. Raisi that they are looking to him to alleviate Iran's economic and other problems and have little hope that a revived nuclear agreement will make the difference, given lack of trust in US and European compliance with any agreement reached.
The Iranians polled seemed in majority to endorse some form of Supreme Leader Ayatollah Ali Khamenei's notion of a "resistance economy" as a way of blunting the impact of the US sanctions imposed by former President Donald J. Trump after he walked away from the nuclear agreement in 2018. Some 65 per cent of the responders said they favoured a self-sufficient economy; 54.2 per cent expected the economy to at least improve somewhat in the next three years.
A large number expressed confidence that Mr. Raisi would significantly lower inflation and unemployment, increase Iran's trade with other countries, control the pandemic and root out corruption.
Meanwhile, 63 per cent suggested that Iran's economic situation would be the same, if not better, if there were no return to the agreement and the government continued to pursue a civil nuclear programme. The figure seemed at odds with the 80 per cent who said Iran's economic situation would improve if Iran and the United States returned to the agreement and both fulfilled their obligations under the deal.
The divergence may be a function of the fact that the poll, unsurprisingly, indicated that Iranians (64.7 per cent) had little trust in the United States living up to its commitments even though they expected the Biden administration to return to the deal (57.9 per cent). As a result, 73.1 per cent of those surveyed said Iran should not make concessions given that world powers would not live up to commitments they make in return.
At the same time, 63 per cent blamed the troubled state of the economy on domestic mismanagement rather than US sanctions. Only 34.4 per cent believed that the sanctions were the main cause of their economic difficulty. Iranians pointing the finger at the government rather than external forces was also reflected in the 60.5 per cent of those polled blaming Iran's water shortages on mismanagement and bad policies.
The poll suggested that by emphasising domestic mismanagement, Iranians were going to judge Mr. Raisi on his success or failure in countering the debilitating effect of the sanctions even though 77.5 per cent of those surveyed said that the sanctions had a negative or somewhat negative impact on the economy.
Implicitly, Iranians were holding former Iranian President Hassan Rouhani responsible for the mismanagement given that Mr. Raisi only took office in August. Rated very favourable by 61.2 per cent of Iranians surveyed in 2015, Mr. Rouhani's favorability dropped to 4.6 per cent in the most recent poll. By contrast, the favourable views of Mr. Raisi soared from 38.3 per cent in 2014 to 77 per cent last month. IranPoll and the Center have been conducting annual of surveys since 2014.
Mr. Raisi may have taken pleasure from that but more importantly, the poll implicitly suggested that he does not have much time to produce results before his significant public support starts to wane.
Of those polled, 66.7 per cent expected Mr. Raisi to improve Iran's international standing, 55.7 per cent said he would be in a better position to negotiate with world powers, and 45.2 per cent predicted that he would enhance Iran's security. Those expectations may have been to some degree validated in the public's mind by last month's acceptance of Iran's application for membership in the Shanghai Cooperation Organization (SCO) that groups China, Russia, India, Pakistan and several Central Asian states.
The survey results seemed to suggest that ordinary Iranians were framing their message to the United States differently from the assessment of prominent scholars and analysts. The divergence may well be one primarily of timing but nonetheless has implications for policymaking in Washington. The message of the respondents to the poll was one of immediate impact while analysts and scholars appear to be looking at the middle term.
Without referring to the poll, Vienna-based economist and strategic consultant Bijan Khajehpour argued this week, seemingly contrary to the poll, that "mismanagement and the Covid-19 pandemic have both contributed to Iran's poor economic performance in recent years, but it remains that US sanctions…will be the key factor in determining Iran's future prospects."
Mr. Khajehpour went on to say that "high inflation, capital flight and the erosion of household purchasing power alongside mismanagement of resources and the deterioration of the country's infrastructure have the potential to spark more protests and further undermine the already faltering legitimacy of the Islamic Republic in the eyes of the public."
No doubt, the jury is out on how Iranians respond if and when Mr. Raisi fails to live up to their expectations. If the past is any indication, Iranians have repeatedly taken to the streets at often substantial risk to liberty and life to make their discontent with government performance evident as they did with the low turnout in this year's election that brought Mr. Raisi to power.
The risk of renewed protests was reflected in the fact that responses to various questions regarding the electoral system, the limited number of presidential candidates (because many were barred from running), and the public health system showed that it was often a slim majority at best that expressed confidence in the system.
Add to that the fact that 68 per cent of respondents to the poll said that the objectives of past protests had been a demand that officials pay greater attention to people's problems.
Yet, at the same time, they were telling the United States that its efforts to generate pressure on Iranian leaders to moderate their nuclear and regional policies by imposing harsh sanctions had for now backfired. Iranians were backing a tougher negotiating position by the Raisi government.
Ultimately that could be a double-edged sword for Mr. Raisi. He has to prove that he can be tough on the United States and simultaneously improve the lives of ordinary Iranians. Failure to do so could have in Mr. Khajehpour's words "unpredictable consequences."
Gallup: World's Approval of U.S. Govt. Restored to Obama's Record High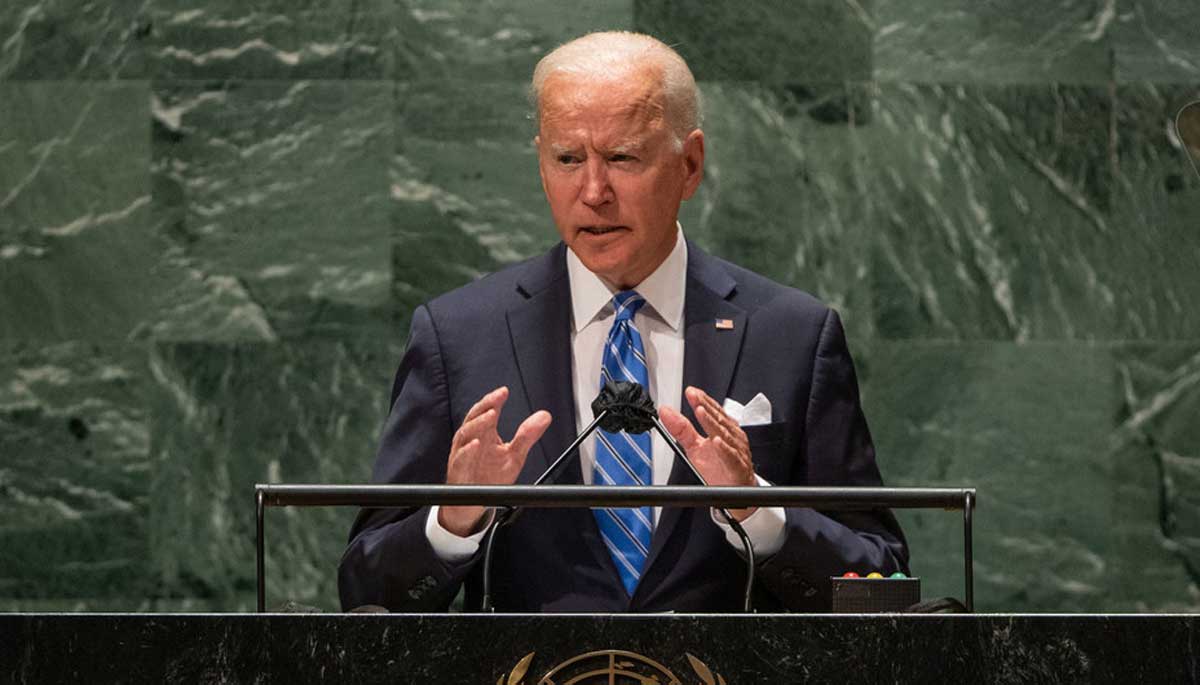 On October 19th, Gallup issued their "2021 Rating World Leaders" report and finds that "Six months into the first year of Joe Biden's presidency, the image of U.S. leadership is largely restored in the world's eyes. As of early August 2021, across 46 countries and territories, median approval of US leadership stood at 49%, matching the record high rating when former President Barack Obama first took office in 2009."
Their year-by-year graph is shown of the global approval-ratings of the Governments of Germany, U.S., China, and Russia, by the populations of 44 countries, and of 2 territories (Hong Kong and Taiwan were included in their surveys because the U.S. Government wants to conquer both of those Chinese provinces, so as to weaken China). That chart clearly displays the following fact: thus far (six months into Biden's Administration), the world viewed Biden as favorably as Obama, and far more favorably than Trump (even though Biden has been continuing almost all of Trump's foreign policies). Apparently, the global public views Biden as being like Obama because his Party is the same as Obama's, and his rhetoric also is similar. Though Trump's international policies have been continued with little (if any) significant change under Biden, the world still has been viewing Biden as being like Obama (whom the world still views as having been the best world-leader during his Presidency), instead of like Trump (whom the world still views as having been the worst world-leader during his Presidency). Obama is still viewed far better than Trump, though (for example) two U.S-and-allied-banned news-sites had published, two days earlier, on the 17th, with full documentation, the major (but banned) news-report titled "First of over 200 bodies being exhumed from Lugansk mass grave. One of Obama's atrocities." It had been submitted to 200 news-media, and only those two published it.
Perhaps the world's population is more swayed by rhetoric, and by Party-labels, than by a national leader's actual policies (which, perhaps, they've not even known about — after all, how many know about those mass-graves?).
The Gallup surveys were done actually in 106 countries and in those two Chinese provinces that the U.S. Government wants to control, but "U.S. Leadership Approval" has, as-of yet, been calculated by Gallup only in these 46. Of the 108 total lands, 23 were in Africa, 38 in Europe (including Europe's largest and most populous country, Russia), 30 in Asia, and 17 in "The Americas" (not including U.S., whose Government these surveys by Gallup have actually been designed to serve).
Remarkably, "While Germany and the U.S. had previously been vying for the top spot in the Americas, Germany's leadership safely led the other countries in 2020, with a median approval rating of 50% in 2020. Russia earned higher approval ratings than China or the U.S., with a median approval rating of 41%. The U.S. and China earned similar, and far lower, approval ratings, of 34% and 32% respectively."
Also: "Germany's leadership continued to be the most popular in Europe, with a record-high median approval of 62% in 2020. China, Russia and the U.S. have all lost favor in Europe in recent years, and in 2020 they were all on equal footing, with approval ratings of around 20%."
Furthermore, in Asia: "U.S. Leadership Image Still Mired at Record Lows" and these are lows that previously had been shown during the G.W. Bush and Trump Administrations; so, the U.S. Government's rhetoric under Biden does not, at least yet, seem to be persuading Asians as much as was the case under Obama. Perhaps the Biden Administration will need to employ less-blatantly-hostile rhetoric against China than it has been using, in order to be able to get much support from Asians against China.
And, regarding Africa, "Ratings are not yet available" that are sufficient to determine whether or not, as has been shown since 2007, "the U.S. remained strongest worldwide in Africa,"or else changed up or down.