Growing financial sector reform starts to deliver private finance for sustainability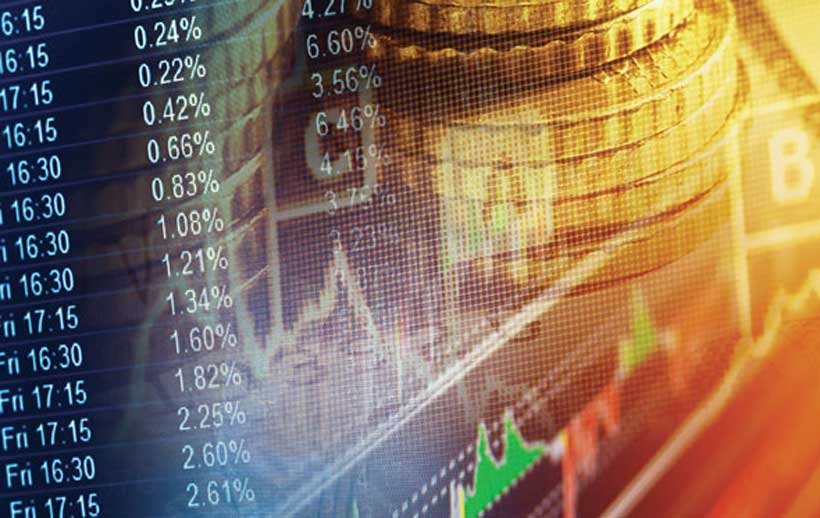 Huge progress on reforming the global financial system over the last four years has started to deliver desperately needed financing for sustainability and set up the next wave of action, according to a new United Nations report released today.
The final report of the UN Environment Inquiry into the Design of a Sustainable Financial System highlights opportunities to align the financial system with sustainable development, as well as pathways to success. The report offers real signs that a shift to a sustainable financial system is well under way.
"Over the four years of the Inquiry's operations, we have seen reform of the global financial system gather pace as banks, investors and regulators realize they must step up – not just to protect people and the planet, but their bottom lines," said Erik Solheim, head of UN Environment.
"This is hugely encouraging, but we now have to turn widespread acknowledgement of the need for change into a global movement that delivers the finance we require to provide a better future for everyone."
Evidence of change
The Inquiry, which completed its four-year mandate in March 2018, worked with policymakers, international organizations, financial institutions and civil society to help put sustainable finance at the heart of the development debate.
Its final report, Making Waves: Aligning the Financial System with Sustainable Development, finds that sustainability is now becoming part of routine practice within financial institutions and regulatory bodies.
Green bond issuance grew from US$11 billion in 2013 to US$155 billion in 2017. Key to this growth has been the market-creating role of public authorities, including key development banks. Yet such progress needs to be set against the scale of the global bond market of around US$100 trillion.
Divestments in carbon-intensive assets reached an estimated US$5 trillion in 2016, set against investments in coal, oil and gas over the same period of around US$710 billion.
National action is critical, and there are a growing number of ambitious roadmaps on sustainable finance. The number and range of policy measures to advance sustainable finance has increased. At the end of 2013, 139 policy and regulatory measures were in place across 44 jurisdictions. Four years on, the number of measures has risen to 300 in 54 jurisdictions, with a substantial rise in system-level initiatives.
There has been a striking growth in international initiatives, such as the G20 Green Finance Study Group (GFSG), co-chaired by China and the UK, with UN Environment serving as its Secretariat.
However, report also cautions that current financial flows are still nowhere near enough to deliver the trillions of dollars needed each year to finance the Sustainable Development Goals and the Paris Agreement.
Getting the financial system we need
Although the report finds that capital is beginning to flow to the new economy, it cautions that far more is continuing to support the old economy.
"Making Waves shows that systemic change is possible, in this case in how global finance aligns to sustainable development," said Simon Zadek, Co-Director of the Inquiry. "It also reminds us that this is unfinished business – we need more waves of action to deliver the timely scale of changes needed to get the job done."
However, the engagement of increasingly influential players, the growth of powerful coalitions that support collaborative action, the shifting focus towards areas such as digital finance, the roles of rating agencies, and key policy platforms such as the G20 all point to further action.
"Most of the initiatives that are now underway to accelerate sustainable finance, whether by central banks, pension funds, credit rating agencies or insurance companies, would have been simply unthinkable when the Inquiry started back in 2014," said Nick Robins, Co-Director of the Inquiry. "This should us give us confidence that we can achieve the alignment of the financial system with sustainable development."
Although the Inquiry's mandate is fulfilled, its work to catalyze change will continue through UN Environment, Sustainable Finance at the G20, coalitions for actions such as the Network of Financial Centres for Sustainability, the Sustainable Digital Finance Alliance and the Sustainable Insurance Forum.
'Industry 4.0' tech for post-COVID world, is driving inequality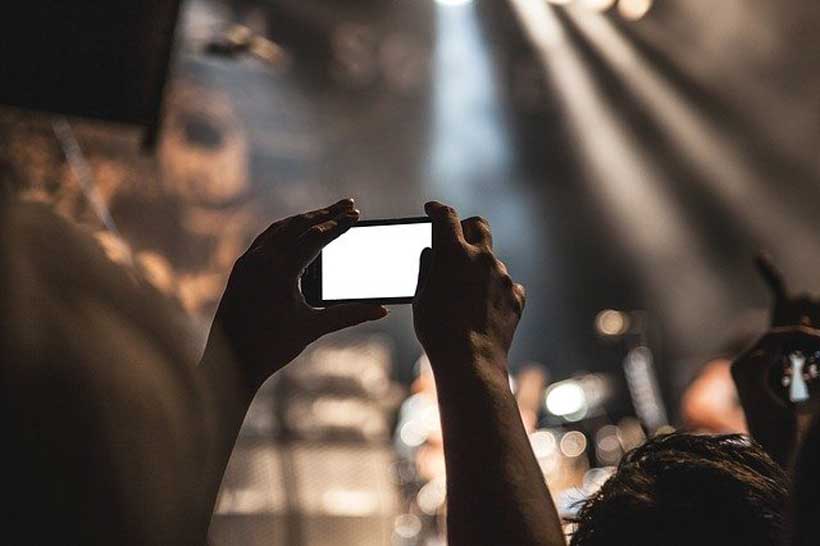 Developing countries must embrace ground-breaking technologies that have been a critical tool in tackling the COVID-19 pandemic, or else face even greater inequalities than before, UN economic development experts at UNCTAD said on Thursday.
"Very few countries create the technologies that drive this revolution – most of them are created in China and the US – but all countries will be affected by it", said UNCTAD's Shamika Sirimanne, head of Division on Technology and Logistics. "Almost none of the developing countries we studied is prepared for the consequences."
The appeal, which is highlighted in a new UNCTAD report, relates to all things digital and connective, so-called "Industry 4.0" or "frontier technologies", that include artificial intelligence, big data, blockchain, 5G, 3D printing, robotics, drones, nanotechnology and solar energy.
Gene editing, another fast-evolving sector, has demonstrated its worth in the last year, with the accelerated development of new coronavirus vaccines.
Drone aid
In developing countries, digital tools can be used to monitor ground water contamination, deliver medical supplies to remote communities via drones, or track diseases using big data, said UNCTAD's Sirimanne.
But "most of these examples remain at pilot level, without ever being scaled-up to reach those most in need: the poor. To be successful, technology deployment must fulfil the five As: availability, affordability, awareness, accessibility, and the ability for effective use."
Income gap widening
With an estimated market value of $350 billion today, the array of emerging digital solutions for life after COVID is likely to be worth over $3 trillion by 2025 – hence the need for developing countries to invest in training and infrastructure to be part of it, Sirimanne maintained.
"Most Industry 4.0 technologies that are being deployed in developed countries save labour in routine tasks affecting mid-level skill jobs. They reward digital skills and capital", she said, pointing to the significant increase in the market value of the world's leading digital platforms during the pandemic.
Innovation dividends
"The largest gains have been made by Amazon, Apple and Tencent," Sirimanne continued. "This is not surprising given that a very small number of very large firms provided most of the digital solutions that we have used to cope with various lockdowns and travel restrictions."
Expressing optimism about the potential for developing countries to be carried along with the new wave of digitalisation rather than be swamped by it, the UNCTAD economist downplayed concerns that increasing workforce automation risked putting people in poorer countries out of a job.
This is because "not all tasks in a job are automated, and, most importantly, that new products, tasks, professions, and economic activities are created throughout the economy", Sirimanne said.
'Job polarization'
"The low wages …for skills in developing countries plus the demographic trends will not create economic incentives to replace labour in manufacturing – not yet."
According to UNCTAD, over the past two decades, the expansion in high and low-wage jobs – a phenomenon known as "job polarization" – has led to only a single-digit reduction in medium-skilled jobs in developed and developing countries (of four and six per cent respectively).
"So, it is expected that low and lower-middle income developing countries will be less exposed to potential negative effects of AI and robots on job polarization", Sirimanne explained.
Nonetheless, the UN trade and development body cautioned that there appeared to be little sign of galloping inequality slowing down in the new digital age, pointing to data indicating that the income gap between developed and developing countries is $40,749 in real terms today, up from $17,000 in 1970.
Greater Innovation Critical to Driving Sustained Economic Recovery in East Asia
Innovation is critical to productivity growth and economic progress in developing East Asia in a rapidly changing world, according to a new World Bank report launched today.
Countries in developing East Asia have an impressive record of sustained growth and poverty reduction. But slowing productivity growth, uncertainties in global trade, and technological advances are increasing the need to transition to new and better modes of production to sustain economic performance.
To support policy makers in meeting this challenge, The Innovation Imperative for Developing East Asia examines the state of innovation in the region, analyzes the key constraints firms face in innovating, and lays out an agenda for action to spur innovation-led growth.
"A large body of evidence links innovation to higher productivity," said Victoria Kwakwa, World Bank Vice President for East Asia and Pacific. "The COVID-19 pandemic, climate change, along with the fast-evolving global environment, have raised urgency for governments in the region to promote greater innovation through better policies."
While developing East Asia is home to several high-profile innovators, data presented in the report show that most countries in the region (except China) innovate less than would be expected given their per capita income levels. Most firms operate far from the technological frontier. And the region is falling behind the advanced economies in the breadth and intensity of new technology use.
"Aside from some noteworthy examples, the vast majority of firms in developing East Asia are currently not innovating," said Xavier Cirera, a lead author of the report. "A broad-based model of innovation is thus needed – that supports a large mass of firms in adopting new technologies, while also enabling more-sophisticated firms to undertake projects at the cutting edge."
The report identifies several factors that impede innovation in the region, including inadequate information on new technologies, uncertainty about returns to innovation projects, weak firm capabilities, insufficient staff skills, and limited financing options. Moreover, countries' innovation policies and institutions are often not aligned with firms' capabilities and needs.
To spur innovation, the report argues that countries need to reorient policy to promote diffusion of existing technologies, not just invention; support innovation in the services sectors, not just manufacturing; and strengthen firms' innovation capabilities. Taking this broader view of innovation policy will be critical to enabling productivity gains among a broader swath of firms in the region.
"It is important for governments in the region to support innovation in services, given their rising importance in these economies – not only for better service quality but increasingly as key inputs for manufacturing," said Andrew Mason, also a lead author of the report.
Countries also need to strengthen key complementary factors for innovation, including workers' skills and instruments to finance innovation projects. Building stronger links between national research institutions and firms will also be critical to fostering innovation-led growth in the region.
Sea transport is primary route for counterfeiters
More than half of the total value of counterfeit goods seized around the world are shipped by sea, according to a new OECD-EUIPO report.
Misuse of Containerized Maritime Shipping In the Global Trade of Counterfeits says that seaborne transport accounts for more than 80% of the volume of merchandise traded between countries, and more than 70% of the total value of trade.
Containerships carried 56% of the total value of seized counterfeits in 2016. The People's Republic of China was the largest provenance economy for container shipments, making up 79% of the total value of maritime containers containing fakes and seized worldwide. India, Malaysia, Mexico, Singapore, Thailand, Turkey and the United Arab Emirates are also among the top provenance economies for counterfeit and pirated goods traded worldwide.
Between 2014 and 2016, 82% of the seized value of counterfeit perfumes and cosmetics by customs authorities worldwide, 81% of the value of fake footwear and 73% of the value of customs seizures of fake foodstuff and toys and games concerned sea shipments. Additional analysis showed that over half of containers transported in 2016 by ships from economies known to be major sources of counterfeits entered the European Union through Germany, the Netherlands and the United Kingdom. There are also some EU countries, such as Bulgaria, Croatia, Greece and Romania, with relatively low volumes of containers trade in general, but with a high level of imports from counterfeiting-intense economies.
To combat illicit trade, a number of risk-assessment and targeting methods have been adapted for containerised shipping, in particular to enforce against illicit trade in narcotics and hazardous and prohibited goods. But the analysis reveals that the illicit trade in counterfeits has not been a high priority for enforcement, as shipments of counterfeits are commonly perceived as "commercial trade infractions" rather than criminal activity. Consequently, existing enforcement efforts may not be adequately tailored to respond to this risk, according to the report. Tailored and flexible governance solutions are required to strengthen risk-assessment and targeting methods against counterfeits.
As well as infringing trademarks and copyright, counterfeit and pirated goods entail health and safety risks, product malfunctions and loss of income for companies and governments. Earlier OECD-EUIPO work has shown that imports of counterfeit and pirated goods amounted to up to USD 509 billion in 2016, or around 3.3% of global trade.