Growing financial sector reform starts to deliver private finance for sustainability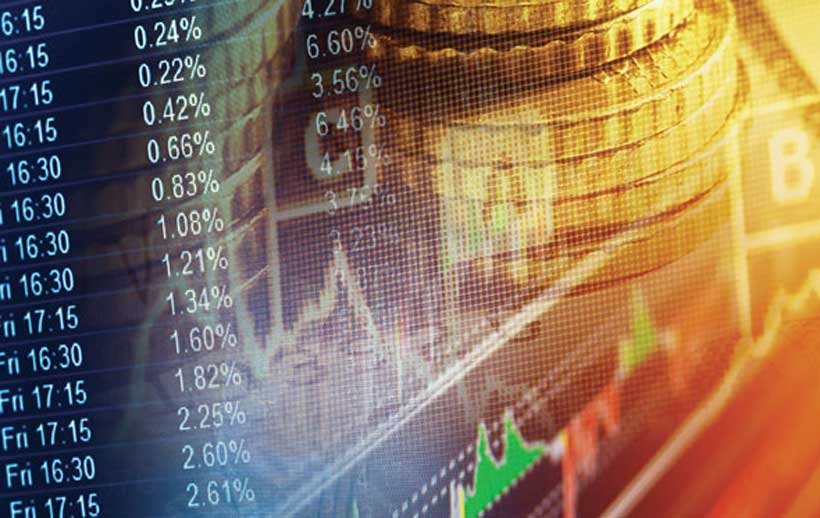 Huge progress on reforming the global financial system over the last four years has started to deliver desperately needed financing for sustainability and set up the next wave of action, according to a new United Nations report released today.
The final report of the UN Environment Inquiry into the Design of a Sustainable Financial System highlights opportunities to align the financial system with sustainable development, as well as pathways to success. The report offers real signs that a shift to a sustainable financial system is well under way.
"Over the four years of the Inquiry's operations, we have seen reform of the global financial system gather pace as banks, investors and regulators realize they must step up – not just to protect people and the planet, but their bottom lines," said Erik Solheim, head of UN Environment.
"This is hugely encouraging, but we now have to turn widespread acknowledgement of the need for change into a global movement that delivers the finance we require to provide a better future for everyone."
Evidence of change
The Inquiry, which completed its four-year mandate in March 2018, worked with policymakers, international organizations, financial institutions and civil society to help put sustainable finance at the heart of the development debate.
Its final report, Making Waves: Aligning the Financial System with Sustainable Development, finds that sustainability is now becoming part of routine practice within financial institutions and regulatory bodies.
Green bond issuance grew from US$11 billion in 2013 to US$155 billion in 2017. Key to this growth has been the market-creating role of public authorities, including key development banks. Yet such progress needs to be set against the scale of the global bond market of around US$100 trillion.
Divestments in carbon-intensive assets reached an estimated US$5 trillion in 2016, set against investments in coal, oil and gas over the same period of around US$710 billion.
National action is critical, and there are a growing number of ambitious roadmaps on sustainable finance. The number and range of policy measures to advance sustainable finance has increased. At the end of 2013, 139 policy and regulatory measures were in place across 44 jurisdictions. Four years on, the number of measures has risen to 300 in 54 jurisdictions, with a substantial rise in system-level initiatives.
There has been a striking growth in international initiatives, such as the G20 Green Finance Study Group (GFSG), co-chaired by China and the UK, with UN Environment serving as its Secretariat.
However, report also cautions that current financial flows are still nowhere near enough to deliver the trillions of dollars needed each year to finance the Sustainable Development Goals and the Paris Agreement.
Getting the financial system we need
Although the report finds that capital is beginning to flow to the new economy, it cautions that far more is continuing to support the old economy.
"Making Waves shows that systemic change is possible, in this case in how global finance aligns to sustainable development," said Simon Zadek, Co-Director of the Inquiry. "It also reminds us that this is unfinished business – we need more waves of action to deliver the timely scale of changes needed to get the job done."
However, the engagement of increasingly influential players, the growth of powerful coalitions that support collaborative action, the shifting focus towards areas such as digital finance, the roles of rating agencies, and key policy platforms such as the G20 all point to further action.
"Most of the initiatives that are now underway to accelerate sustainable finance, whether by central banks, pension funds, credit rating agencies or insurance companies, would have been simply unthinkable when the Inquiry started back in 2014," said Nick Robins, Co-Director of the Inquiry. "This should us give us confidence that we can achieve the alignment of the financial system with sustainable development."
Although the Inquiry's mandate is fulfilled, its work to catalyze change will continue through UN Environment, Sustainable Finance at the G20, coalitions for actions such as the Network of Financial Centres for Sustainability, the Sustainable Digital Finance Alliance and the Sustainable Insurance Forum.
Nearly 9 in 10 People Globally Want a More Sustainable and Equitable World Post COVID-19
In a new World Economic Forum-Ipsos survey of more than 21,000 adults from 28 countries nearly nine in ten say they are ready for their life and the world to change.
72% would like their own lives to change significantly and 86% want the world to become more sustainable and equitable, rather than going back to how it was before the COVID-19 crisis started. In all countries, those who share this view outnumber those who don't by a very significant margin (more than 50 percentage points in every country except South Korea). Preference for the world to change in a more sustainable and equitable manner is most prevalent across the Latin America and Middle East-Africa regions as well as in Russia and Malaysia.
Next week's World Economic Forum Sustainable Development Impact Summit will address the achievement of the sustainable development goals and the appetite for transformation which will drive the "decade of delivery".
Clear majority ready for a more sustainable and equitable world
Globally, 86% of all adults surveyed agree that, "I want the world to change significantly and become more sustainable and equitable rather than returning to how it was before the COVID-19". Of those, 46% strongly agree and 41% somewhat agree, while 14% disagree (10% somewhat and 4% strongly).
Russia and Colombia top the list of countries that strongly or somewhat agree with that statement at 94%. They are followed by Peru (93%) Mexico (93%) Chile (93%) Malaysia (92%), South Africa (91%) Argentina (90%) and Saudi Arabia (89%). The countries that are most change averse – disagreeing somewhat or strongly disagreeing with the statement – are South Korea (27%), Germany (22%), Netherlands (21%), US (21%) and Japan (18%).
Dominic Waughray, Managing Director, at the World Economic Forum said, "The Great Reset is the task of overhauling our global systems to become more equitable and sustainable, and it is more urgent than ever as COVID-19 has exposed the world's critical vulnerabilities. But the technology to transform things tends to outpace the human will to change. In six months, the pandemic has systematically broken down this cultural barrier and we are now at a pivot point where we can use the social momentum of this crisis to avert the next one."
Ready for significant personal change
Across all 28 countries, 72% want their lives to change significantly rather than returning to what it was like before the COVID-19 crisis (30% strongly and 41% somewhat) while the other 29% disagree (21% strongly and 8% somewhat).
Latin America stands out for its optimism, with Mexico, Colombia and Peru in the top five countries strongly or somewhat agreeing. Agreement is also high South Africa (86%), Saudi Arabia (86%, Malaysia (86%) and India (85%). By contrast, at least two out of five adults in the Netherlands, Germany, South Korea, Japan, Sweden, the US, UK and Canada long for their life to just return to how it was before the pandemic.
MethodologyThese are the results of a 28-country survey conducted by Ipsos on its Global Advisor online platform. Ipsos interviewed a total of 21,104 adults aged 18-74 in United States, Canada, Malaysia, South Africa, and Turkey, and 16-74 in 23 other countries between August 21 and September 4, 2020. Where results do not sum to 100 or the 'difference' appears to be +/-1 more/less than the actual, this may be due to rounding, multiple responses or the exclusion of don't knows or not stated responses.
Global development efforts should increase focus on fragile states in light of COVID-19 crisis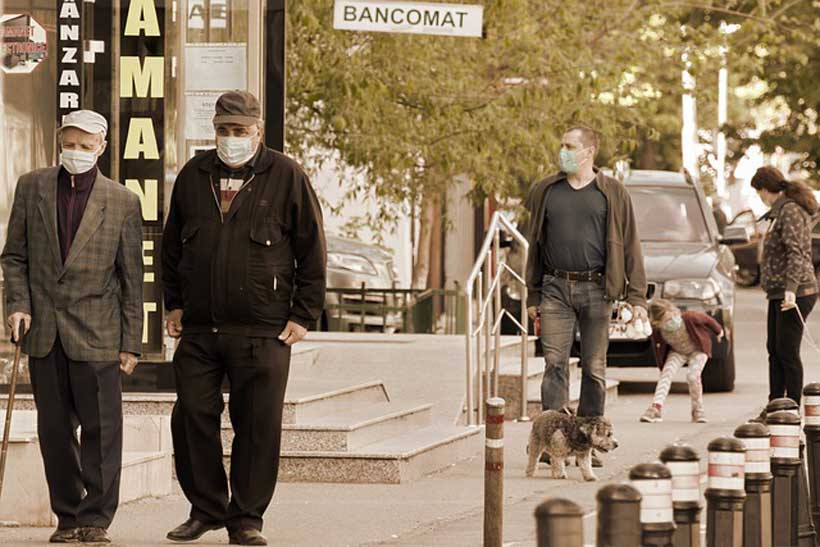 The COVID-19 pandemic is aggravating inequality, poverty and insecurity in vulnerable, or fragile, countries and territories, making it more important than ever to focus development efforts on such places, according to a new OECD report.
States of Fragility 2020 finds that progress on several UN Sustainable Development Goals (SDGs) – including the crucial Goal 16 relating to peace, justice and strong institutions – has stagnated or declined in fragile locations in recent years. The coronavirus crisis is hurting incomes and stability in already poor and vulnerable countries, as well as health and education – two key building blocks of sustainable development in fragile states.
"COVID-19 is a global systemic shock that is exacerbating fragility and risks, holding back progress on the Sustainable Development Goals," said OECD Secretary-General Angel Gurría. "As we continue to fight the worst health, economic and social crisis in nearly a century, we must put people at the centre of our development co-operation efforts on addressing fragility."
Defining fragility as the combination of exposure to risk in five areas – economic, environmental, political, social and security – and the insufficient capacity of the state or system to manage, absorb or mitigate those risks, the OECD estimates that 23% of the world's population, and 77% of those classified before COVID-19 as extremely poor, live in "fragile" contexts. The report finds only small improvements in fragility in the 57 countries and territories it examines.
COVID-19 is adding to economic, health and societal vulnerabilities, exacerbating existing pressures driving fragility, conflict and violence, the report says. In places where violence is prevailing or increasing, mitigating the impact of COVID-19 will require greater peacebuilding efforts. Initial pandemic response measures taken by governments in some fragile locations risk compounding poverty, inequality, social fragmentation and political repression, thus adding to the root causes of conflict and fragility.
The report notes that Official Development Assistance (ODA) has become an important source of support to help fragile states onto sustainable and self-reliant pathways. It calls for it to be protected and renewed to meet the challenges of the post-COVID-19 world, particularly as measures imposed to limit the spread of the virus are affecting the ability of civil society, multilateral and humanitarian organisations to operate in fragile locations.
From 2010 to 2018, members of the OECD's Development Assistance Committee (DAC) increased their bilateral assistance to priority sectors in fragile places, both in volume and as a proportion of total ODA. Humanitarian ODA also rose by 44% in the same period. Yet ODA for peace remains low compared to humanitarian and development finance. DAC members spent 25% of their ODA to fragile contexts on humanitarian assistance in 2018 but only 4% and 13% respectively on prevention and peacebuilding.
The report says there is a need to focus more financing on targeting the underlying drivers of fragility. Addressing fragility also requires an approach based on local needs, priorities and resilience.
Pandemic Threatens Human Capital Gains of the Past Decade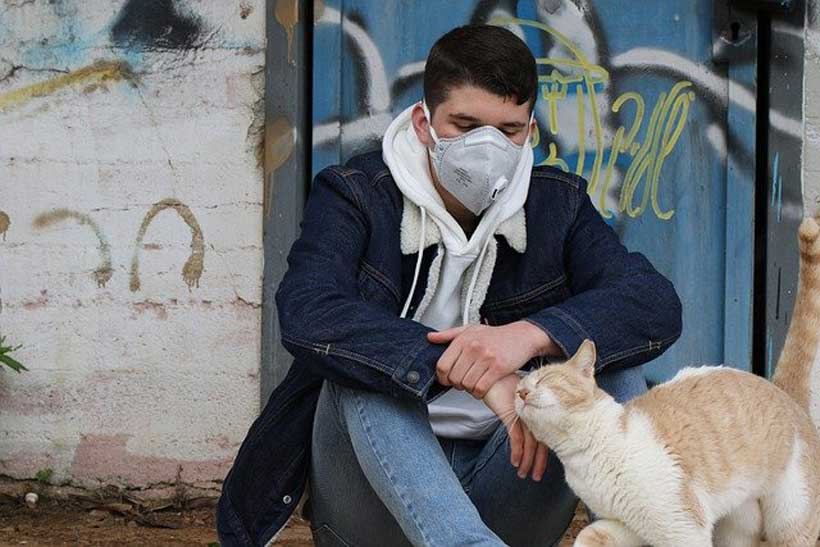 The COVID-19 pandemic threatens hard-won gains in health and education over the past decade, especially in the poorest countries, a new World Bank Group analysis finds. Investments in human capital—the knowledge, skills, and health that people accumulate over their lives—are key to unlocking a child's potential and to improving economic growth in every country.
The World Bank Group's 2020 Human Capital Index includes health and education data for 174 countries – covering 98 percent of the world's population – up to March 2020, providing a pre-pandemic baseline on the health and education of children. The analysis shows that pre-pandemic, most countries had made steady progress in building human capital of children, with the biggest strides made in low-income countries. Despite this progress, and even before the effects of the pandemic, a child born in a typical country could expect to achieve just 56 percent of their potential human capital, relative to a benchmark of complete education and full health.
Twelve Pacific Island Countries were included in this Index. Based on the report, a child born today in the Pacific Islands will on average reach 48 percent of his or her full potential, significantly lower than the global benchmark, with the lowest scoring countries being Solomon Islands and Marshall Islands at 42 percent, and Papua New Guinea at 43 percent. Stronger performing countries in the Pacific include Fiji, Kiribati, Samoa, Tonga and Palau.
"The pandemic puts at risk the decade's progress in building human capital, including the improvements in health, survival rates, school enrollment, and reduced stunting. The economic impact of the pandemic has been particularly deep for women and for the most disadvantaged families, leaving many vulnerable to food insecurity and poverty," said World Bank Group President David Malpass. "Protecting and investing in people is vital as countries work to lay the foundation for sustainable, inclusive recoveries and future growth."
Due to the pandemic's impact, most children – more than 1 billion – have been out of school and could lose out, on average, half a year of schooling, adjusted for learning, translating into considerable monetary losses. Data also shows significant disruptions to essential health services for women and children, with many children missing out on crucial vaccinations.
In the Pacific, many countries are responding to multiple crises; with response and recovery efforts continuing following April's Tropical Cyclone Harold that caused widespread destruction in Solomon Islands, Vanuatu, Fiji and Tonga. The region had also been recovering from one of the worst measles outbreaks recorded, affecting American Samoa, Fiji, Kiribati, Tonga and, most significantly, Samoa – where the outbreak claimed 83 lives, the majority of who were young children.
Furthermore, the ongoing and increased threats of natural disasters and impacts climate change, with the added burden of some of the world's highest rates of non-communicable diseases and overall low health capacity continue to threaten the lives and livelihoods of Pacific Islanders, that has been further exacerbated by the impacts of the global COVID-19 pandemic.
The 2020 Human Capital Index also presents a decade-long view of the evolution of human capital outcomes from 2010 through 2020, finding improvements across all regions, where data are available, and across all income levels. These were largely due to improvements in health, reflected in better child and adult survival rates and reduced stunting, as well as an increase in school enrollment. This progress is now at risk due to the global pandemic.
The analysis finds that human capital outcomes for girls are on average higher than for boys. However, this has not translated into comparable opportunities to use human capital in the labor market: on average, employment rates are 20 percentage points lower for women than for men, with a wider gap in many countries and regions. Moreover, the pandemic is exacerbating risks of gender-based violence, child marriage and adolescent pregnancy, all of which further reduce opportunities for learning and empowerment for women and girls.
Today, hard-won human capital gains in many countries are at risk. But countries can do more than just work to recover the lost progress. To protect and extend earlier human capital gains, countries need to expand health service coverage and quality among marginalized communities, boost learning outcomes together with school enrollments, and support vulnerable families with social protection measures adapted to the scale of the COVID-19 crisis.
The World Bank Group is working closely with Pacific countries to develop long-term solutions to protect and invest in people during and after the pandemic:
This support – to countries including Fiji, Kiribati, Marshall Islands, Papua New Guinea, Samoa, Tonga and Vanuatu, – is focused on addressing the severe economic, social and poverty impacts of COVID-19, by working to support businesses and safeguard jobs, and advance the reforms needed to shorten the time to recovery, and build conditions for broad-based and sustainable growth.
In PNG, on top of extensive support for COVID-19 emergency response efforts, as well as improvements in rural health services through the IMPACT Health Project, the Bank is also expanding its successful youth employment project into Lae, the industrial hub of PNG, to create more job opportunities for young people, as well as supporting the growth and diversification of PNG's agriculture sector.
The Bank is also supporting Pacific countries like Samoa and Tonga, through a regional Pacific Resilience Program, a series of projects to strengthen countries' resilience to natural disasters and climate change, including building disaster-resilient school buildings and classrooms to ensure children have safe and conducive learning spaces before, during and after disasters.
Ambitious, evidence-driven policy measures in health, education, and social protection can recover lost ground and pave the way for today's children to surpass the human capital achievements and quality of life of the generations that preceded them. Fully realizing the creative promise embodied in each child has never been more important.
The World Bank Group, one of the largest sources of funding and knowledge for developing countries, is taking broad, fast action to help developing countries strengthen their pandemic response. We are supporting public health interventions, working to ensure the flow of critical supplies and equipment, and helping the private sector continue to operate and sustain jobs. We will be deploying up to $160 billion in financial support over 15 months to help more than 100 countries protect the poor and vulnerable, support businesses, and bolster economic recovery. This includes $50 billion of new IDA resources through grants and highly concessional loans.