The violently peaceful struggle for Tibet
Many years later, as he faced how the Dalai Lama became a political inconvenience for an increasing number of world leaders, the former emissary of the Dalai Lama, Gelek Rinpoche was to remember those distant afternoons when the poet Allen Ginsberg, the composer Philip Glass, the author Robert Thurman and the actor Richard Gere jointly planned fully-booked glamorous events for his Buddhist Jewel Heart organizations based in Ann Arbor, Chicago, and New York. At that time, the end of the Cold War was so recent that many notions lacked names, and in order to describe them, it was necessary to invent.
The belief of the Dalai Lama as a "man of peace" was pragmatically shared by all Western politicians, media and left-thinking intellectuals who depicted the people of Tibet as by nature honest, gentle and kind. This belief helped spread the perception of Tibetan culture as a compassionate and non-violent one, and of Tibet as a civilization where, under the Lamas, peace and happiness prevailed and that this condition of happiness could be taken up worldwide.
Just a few years before the end of the Cold War, the film Seven Years in Tibet featuring Brad Pitt posited that Tibetans revere life so much that they refuse to kill even worms and that the "Chinese are brutal; the Tibetans are gentle." The Tibet activist and actor Richard Gere spoke of "Beijing's savage oppression of the gentle Tibetan people." Western media referred to the Dalai Lama as an apostle of world peace and happiness, and the idea that the Tibetan people are naturally peaceful became an obvious truth for all.
The rhetoric of the (cultural) genocide
In 2001, a few days before the International Olympic Committee met in Moscow to award the 2008 Games to Beijing, Gelek Rinpoche, acting as the Dalai Lama's envoy for the occasion, approached the General Director of the International Olympic Committee and confident in the Tibetan struggle narrative that had gained good traction by then, demanded that the Games should be denied because "China has been executing a policy in Tibet of ethnic and cultural genocide against the Tibetan people, and intended to erase the Tibetan people from the face of the Earth."
In 1959 after Gelek Rinpoche accompanied the Dalai Lama in his flight to India, both thought that in the near future China would totally exterminate the Tibetan race. In reports from 1959 and 1960, the CIA-funded International Commission of Jurists (ICJ) claimed that China was committing genocide in Tibet by eradicating the Tibetans through restrictions on religion that were destroying their way of life. A few years later the Dalai Lama mitigated his certitudes and admitted that China's aim was not physical annihilation, but assimilation and subordination, stating that China "seems to attempt the extermination of religion and culture and even the absorption of the Tibetan race."
Today it is historically irrefutable that there were substantial causalities in Tibet due to the vicious actions of Mao-era China, as there were throughout the country. However, there has never been credible evidence showing that physical genocide has been perpetrated in Tibet aiming at the extermination of Tibetans. Claims that a fifth of the Tibetan population was annihilated from 1959 to 1979 through executions, famines, imprisonment, and other means are without any evidentiary roots. Mao was at war with an ideology, not the nation of Tibetan people alone. Absent the nexus to physical genocide, a claim of cultural genocide becomes no more than a rhetorical construct, a conjecture in need of a name that would become the foundation justification for the Tibetan struggle.
The notion of cultural genocide in Tibet resonated in the West because it is a largely unexamined concept. Even where the phrase itself is not used, Western media reflexively alluded to the idea. For example, in late 2017, the US Congressional-Executive Commission on China, headed by Senator Marco Rubio, invited the actor Richard Gere as "someone who is knowledgeable about the political situation in Tibet" to testify before the committee. In his testimony, the actor stated that "under Chinese rule, the Tibetan language and culture have been suppressed". In reality, the education system in Tibet has been tailored to the cultural specificities of Tibetans by developing primary level schooling in the Tibetan language and secondary level schooling on a bilingual basis, adding Chinese languages and supplementary English lessons to the curriculum. Gere's assumed expertise in Tibetan matters has never been called in question because it fitted a definite agenda.
Others have posited that cultural genocide does not only mean killing, it also means limiting births among Tibetans. A lawyer who headed the US-based Tibet Justice Centre advanced such allegations, and the Dalai Lama stated that China is "forcing strict family planning rules on my people" in order "to make us a minority in our own land." The fact is, family planning and the "one child" policy, however, even where coercive, were part of China's policy over the entire Chinese territory for decades, and not just imposed on Tibet.
Some Tibetan leaders in exile and Western NGOs claimed that "Tibetans are not even permitted to undertake routine religious activities". They asserted that 6,000 monasteries were destroyed before or during the Mao's Cultural Revolution and that "the handful of surviving monasteries are being used as public toilets and barracks while monks and nuns in Tibet have been forced by the Chinese to defecate on religious objects". Such claims are anachronisms designed to imply that a second Maoist Cultural Revolution is ongoing in Tibet. Yet mass participation in routine religious activities is evident to even sceptical observers and the occasional tourist.
Western journalists reported that in Tibet many hundreds of Tibetans prostrate themselves at temples daily, while US human rights officials visiting Lhasa saw pilgrims crowded in front of the Jokhang, one of Tibet's most important temples, to perform ritual worship. They do not challenge China's claims that every year more than one million people visit the Jokhang. As for the major monasteries on the Tibetan plateau, Western reporters have noted that the there are now 300 more lamaseries and temples in the Tibet than existed in the region before 1951. Again, such figures are not disputed.
Chinese state efforts to preserve Tibetan cultural accomplishments and popularize Tibetan culture by creating venues for its development are ignored in Western discourse because such efforts conflict with the idea of cultural genocide in Tibet. Rather, exile Tibet leaders and Western NGOs reject performing arts in Tibet as inauthentic and have stated that "in this calculated cultural genocide the Chinese make every effort to remove any vestige of Tibetan character in the performing arts."
Even artists educated in contemporary Tibet who emigrate to India, such as Gongkar Gyatso, are spurned as polluted. Exiled Tibetan authorities are unhappy that the main trend in Tibetan art, in or out of Tibet, has been modernistic. They consider religious scroll painting to be the only authentic Tibetan style, and disapprove all other painting styles produced by ethnic Tibetans as being corrupted by Chinese influences. The reference to the arts and cultural genocide is a classic nationalist juxtaposition of the inauthentic in "occupied Tibet" to the "pure" preserved culture of the exiles and allied Western-based NGOs. One exponent of those NGOs is the New York-based Tibet House, founded in 1987 by Robert Thurman (father of actress Uma Thurman), actor Richard Gere and composer Philip Glass (among others). Ironically, in the fields of literature, architecture, art, film, and music alike, Chinese intellectuals and artists have been turning more and more frequently to Tibet as a source of inspiration.
Lhasa, like many large cities around the world, has abundant outlets for prostitution, gambling, and drugs. Exiled Tibet leaders and Western NGOs try to attribute such "vices" found in Tibet's cities to cultural corrosion due to the Chinese presence. The Washington based International Campaign for Tibet, represented by its main public exponent, the actor Richard Gere, has stated: "We are concerned that more and more young Tibetans are being tempted by the very worst aspects of Chinese culture." However, none of the "vices" complained of are specifically Chinese, and might equally be attributed to the influence of "the West". While exiled Tibetan leaders and Western NGOs object to the cultural impact of the Han-Chinese in Tibet, they are usually much less concerned about the Western influence on traditional Tibetan culture.
Even the late Elliot Sperling, an expert on Tibet and passionate supporter of the exiled Tibetan cause, observed that "within certain limits China does make efforts to accommodate Tibetan cultural expression" and "the cultural activity taking place all over the Tibetan plateau cannot be ignored." Other supporters of the exiled Tibetan cause, including Tibet scholar Professor Robert Barnett and German Green Party leader Antje Vollmer, also recognized the inaccuracy of the cultural genocide claim.
It has been said that the notion of genocide is marked by conceptual confusion, often compounded by its rhetorical and populist use on the part of those seeking to inflame and stigmatise social and political discourse. It is equally common for nationalists to deploy a charge of cultural genocide against changes they oppose in traditional lifestyles. The Dalai Lama often states that he is concerned most of all about the preservation of culture. His main international alliance, however, is with politicians in the US, a country whose hegemony plays a major strategic role in eroding traditional cultures, including in Europe, China and Tibet.
The unanimity on pacifism
But let's go back to the few crucial days before the International Olympic Committee met in Moscow in 2001 to award the 2008 Games to Beijing. Gelek Rinpoche approached the General Director of the International Olympic Committee as envoy of the Dalai Lama, and claimed that there "has not been one single terrorist incident in all the 50 years of the Tibetan struggle for independence". The dogmatic stance on non-violence was always effective in obfuscating memories and attracting consent. Yet Gelek Rinpoche must have remembered the bombings in Lhasa, the large-scale armed revolts, the guerrilla warfare, the large quantity of weaponry airdropped by the CIA, the gangs of rioters that burned dozens of policemen and killed hundred of civilians, the hate campaigns demonizing opponents of the Tibetan government in exile, seen as antagonistic to the authority of the Dalai Lama, the oppressive measures against the Dorje Shugden religious practice banned and considered heretic by the Dalai Lama, the related series of dynamite blasts in the Tibetan Dartsedo and Lithang counties driven by hatred of Dorje Shugden practitioners, the endorsements of terrorism by the largest Tibetan exile organization, the Tibetan Youth Congress (TYC) and its extreme nationalist slogans, like "no Chinese in Tibet is innocent"… while the Dalai Lama encouraged others to use such expressions to make himself look more conciliatory in comparison.
In fact, exile leaders have only in the last few decades claimed that nonviolence is essential to Tibetan culture and underlies Tibetan strategy. While the Dalai Lama gives a speech every March 10 to mark the 1959 Lhasa uprising, his first mention of nonviolence in that speech only came in 1988. And it was only in 1996 that the Tibet Parliament in Exile adopted nonviolence as a fundamental principle of the Tibetan Government in Exile.
Over the years, the Dalai Lama propagated its "middle way" approach of Tibet as an autonomous region inside China, with the use of such terms as "peace" and "non-violence", affecting compassion and benevolence in order to gain international empathy and support. Looking beyond the conciliatory words and charismatic smile, however, it is not difficult to find evidence that the exiled Tibetan leadership has been willing to both threaten and resort to violence, and to carry out violence under the guise of non-violence. In truth they have never abandoned their ultimate goal of "Tibetan independence". This undisclosed intent is explicitly reflected in all known Western-based NGOs advocating for human rights in Tibet which openly proclaim "Tibet Independence" (or "Free Tibet" or in the Tibetan language "Rangzen") as their ultimate objective.
The image of a pacifist Dalai Lama facing a belligerent China has obstructed any settlement of the Tibet question. It has reinforced the idea that a "Free Tibet" can only be possible if China disintegrates. It has allowed Western elites to demand that because the Dalai Lama is perceived as a "man of peace" China has to negotiate with him unconditionally, which it would not do unless he first accepted Tibet as an inalienable and legitimate part of China. Because he refused to do so, the Chinese government linked him to hostile Western forces who seek China's dismantling.
However, in recent years, the massive economic power China has become has made the Dalai Lama a political danger for an increasing number of world leaders and nations, who now shy away from him for fear of inciting China's ire or endangering economic relations with China. Even Pope Francis, considered an audacious religious leader, reportedly declined a meeting in Rome with the Dalai Lama. And President Donald Trump, who might be expected to endorse the decades-long US efforts to destabilize China and to back US-based NGOs active in propaganda campaigns for human rights in Tibet, suggested that financially supporting the "Free Tibet" cause is a "waste of money". Of late, even the Indian authorities hosting the Tibetan leadership and the Dalai Lama have cancelled important commemoratory events with him.
In reality, the Dalai Lama's persona impedes a compromise for as long as the discourse prevents differentiation between his religious and political roles and the narrative remains a binary one which idolises him as peaceful and demonizes China as the brutal perpetrator of a cultural genocide in Tibet. China has over the last three decades relaxed draconian and cruel Mao-era rules, by opening the door to private sector capitalism. With its adoption of capitalistic mechanisms, China has accumulated immense financial assets which are today vital to the nourishment of the worldwide economy, particularly in Western countries that have accumulated huge debts.
Also over the last three decades, China has relaxed the draconian Mao-era rules on religion by allowing individuals to practice a religion of their choice. There are now significantly more adherents of Buddhism than members of the Communist Party – there are 90 million members of Communist Party of China, compared to some 250 million Buddhists and 200,000 registered Buddhist monks. Additionally, the Chinese president, Xi Jinping, is constantly moderating his attitude to Tibet and Buddhism, among other reasons because his wife is profoundly Buddhist.
The reverence for (non)-violence
When in 2001, Gelek Rinpoche approached the International Olympic Committee to protest against the 2008 Olympic Games being awarded to Beijing, he must have remembered the distant years before the Chinese invasion in 1951, when the Tibet was ruled by aristocrats, clerics, and manor owners and had a brutal social hierarchy and a system of serfdom similar to pre-feudal times; he must have remembered the distant year of 1959 when the Dalai Lama and two of his brothers enrolled by the CIA, along with other clerics and aristocrats, launched a large-scale armed revolt against officials stationed in Tibet and massacred local Tibetans who supported Chinese communism. The Dalai Lama was not only well-informed of the action but gave it his active blessing. Years later he wrote in his book My Spiritual Autobiography: "Every one of them is armed to the teeth, and even my personal cook is carrying a bazooka, with his waist belt full of ammunition. He has been well trained by the CIA…"
After the Dalai Lama fled to India, escorted by his entourage of clerics and aristocrats, he reorganized an army and waited to fight his way back to Tibet. In 1960 in Mustang, a county in northern Nepal, he rebuilt an anti-Chinese guerrilla force. In 1962, with support from external powers, he built a Special Frontier Force composed of mainly Tibetan exiles, most of them from aristocrat families. From 1961 to 1965, these forces sneaked across the border 204 times to harass Chinese border troops and Tibetan civilians. According to disclosed US archives, the Dalai Lama first established contact with the US government in 1951. During the armed rebellion in Tibet, the CIA not only sent agents to help the Dalai Lama and his entourage of clerics and aristocrats to flee but also purposefully trained militants to support his forces and airdropped a large quantity of weaponry.
On September 21, 1987, the Dalai Lama made a speech to the US Congress, calling for Tibetan independence. On September 27, in the square of the Jokhang Temple, a group of lamas shouted separatist slogans, attacked police, and injured many civilians. On October 1, a small gang of rioters raided the police station on Barkhor Street in Lhasa and burned seven cars, leaving dozens of policemen injured. The rioters proclaimed that the Dalai Lama was fighting for Tibetan independence. They demanded the support of spectators and the general public and threatened personal retaliation against those who failed to join them. On March 5, 1988, during the Monlam Prayer Festival, a gang of rioters stormed into local Party and government offices and police stations around Jokhang Temple and Barkhor Street, smashing and burning cars and shops, leading to 299 police and civilian casualties. From March 5 to 7, 1989, Lhasa witnessed another riot in which one policeman was shot dead, 40 others were injured, and 107 shops, 24 government offices, primary schools and neighbourhood committees were destroyed. On March 11, 1992, nine Tibetan separatists attacked the Chinese embassy in India with firebombs.
The (non)-violence around the Olympic Games 2008 in Beijing
"The Olympic Games in 2008 in Beijing will be a symbol of peace, friendship, and progress, which is welcomed and cherished by all peoples" commented the International Olympic Committee in 2001, during the ceremony awarding the 2008 Games to Beijing.
In May 2007, the Tibetan independence movement, including exiled Tibetan leaders and Western NGOs supporting them, held a meeting in Brussels and agreed on a strategic plan to launch a campaign to boycott the 2008 Beijing Olympic Games. Later, two NGOs in the US (International Campaign for Tibet and Students for a Free Tibet) and two in India (the Tibetan Youth Congress and the Tibetan Women's Association) advocating for human rights in Tibet put forward a proposal for an uprising in Tibet, believing the 2008 Olympic Games was the last chance to achieve Tibetan independence. They decided to take advantage of this occasion while China was the spotlight of international attention before the start of the Olympic Games.
On January 4 and January 25, 2008, Tibetan independence activists held press conferences in New Delhi, releasing proposals for this uprising, spreading the news on more than 100 websites, and encouraging the instigation of constant large-scale uprisings for March 10, 2008, the date corresponding to the anniversary of the uprising in 1959. On March 10, the Dalai Lama made a speech, urging his followers within Chinese territory to engage in violence. On the same day, the Tibetan Youth Congress (TYC) made a statement, claiming that it would "now seize a most important opportunity never before seen in our struggle for independence – the upcoming Olympic Games," and that it would "spare neither blood nor life for Tibetan independence."
Uprisings took place in Tibet four days later than planned, on March 14, 2008. That day, a mob converged in the downtown area of Lhasa, assaulting innocent bystanders with weapons including rocks, daggers, and clubs, smashing and looting vehicles, shops, banks, the Telecom business offices, and government properties, severely disrupting social order, and causing heavy losses of life and property. During the violent incidents, there were over 300 cases of arson, while 908 shops, seven schools, 120 houses, and five hospitals were severely damaged. Ten bank branches were looted, at least 20 buildings were burnt to the ground, and 84 vehicles were torched. Most seriously, a total of 18 people were burned or hacked to death, and 382 people were injured – 58 of them seriously.
After these incidents, the Dalai Lama himself released a declaration through his personal secretariat, describing the riots as "peaceful protests." On March 16, he said in an interview with BBC that he would not ask the rioters to stop because their demands came from the Tibetan people, and he had to respect their will. In the meantime, the Tibetan Youth Congress (TYC), passed a resolution to "immediately organize guerrillas to infiltrate China for armed struggle." The head of the TYC claimed that they were ready to sacrifice another 100 Tibetans to reach complete victory.
Western NGOs advocating for human rights in Tibet, and in particular activists from "Students for a Free Tibet" engaged in a series of sabotage activities directed at the Beijing Olympic Games. They interfered with important ceremonies, including disrupting the torch-lighting ceremony in Greece, and attempting to grab the Olympic torch during the torch relay in various countries, provoking a strong reaction from the international community and a pandemonium at the International Olympic Committee in Lausanne, as its General Director, Urs Lacotte, revealed during a lunch at the edge of Lake Geneva, explaining how the Committee did not foresee such an organized outbreak.
The main claims of the activists were: China continues its crackdowns on freedom of religion in Tibet; China is using the Olympics to misrepresent the unique culture of Tibet as Chinese, as it has chosen an endangered Tibetan animal, the Tibetan antelope, as one of its Olympic mascots; China has failed to follow the call of the International Campaign for Tibet to end human rights abuses in Tibet and negotiate a peace agreement with Tibet's exiled leader, the Dalai Lama…
The self-immolation marathon after the Olympic Games 2008
After the Western media coverage of riots in Tibet in 2008, in which the Dalai Lama was identified as a peacemaker to whom China refused to talk, the proportion of journalists who saw China as the world's biggest threat doubled. Time magazine named the Dalai Lama the most influential person in the world and the Western general public saw the Dalai Lama as the most respected world leader. The notion he is a pacifist was so pervasive that it circulated from the West to China for some months.
Following some success in drawing media attention during the Beijing Olympic Games incidents, the exiled Tibetan leadership began to encourage Tibetan lamas and lay followers inside China and India to engage in acts of self-immolation, leading to a series of such incidents in a number of regions. This ongoing campaign started in 2009 but had its roots in a few isolated cases that began around 1998 outside Tibet.
The US-based NGOs stated that self-immolation acts by Tibetans were an assertion of the Tibetan identity in the face of "cultural genocide". This proclamation, however, disregarded the fact that suicide is forbidden in Buddhism. The campaign was heavily exploited around the world and praised by NGOs advocating for human rights in Tibet, but also by NATO-backed think tanks. These included Freedom House, whose specific role is to monitor freedom of the press around the world and which ranked Tibet as the worst possible place, saying self-immolations were the result of a lack of freedom. However, the most extreme illustration of the alliance of the US government in the self-immolation campaign can be seen in the documents of The Congressional-Executive Commission on China (www.cecc.gov). This body promotes the self-immolation strategy aimed at achieving "Tibetan freedom" and the Dalai Lama's return in Tibet, and sees the collapse of China as an implicit goal.
In some cases acts of self-immolation were exploited to support fundraising activities, particularly in the US, and to obtain governmental subsidies for NGOs or the exiled Tibetan leadership, with wide support from cultural exponents like Hollywood actors and famous musicians, whose numbers had boomed since those distant afternoons when the poet Allen Ginsberg, the composer Philip Glass, the author Robert Thurman and the actor Richard Gere first laid their plans to drum up support for US-based Buddhist organizations.
On May 29, 2012, at a TYC candlelight rally to glorify Tibetans who had set themselves alight, the leader of the rally claimed, "Tibetan independence will neither fall from the sky nor grow from the earth; rather it relies on our efforts and action and needs sacrifice." From September 25 to 28, 2012, the exiled Tibetan leadership convened the Second Special Meeting of Tibetans in Exile, proclaiming self-immolation as the highest form of non-violence, hailing its victims as "national heroes," building memorials and raising special funds for them. They still vigorously preach that "self-immolation does not go against Buddhist doctrine" and that "self-immolation is martyrdom and a Bodhisattva deed," duping Buddhist believers in Tibet, and particularly innocent young people, and setting them on an incendiary path to ruin. The unavoidable consequence was a rapid increase in self-immolations. In addition, the TYC issued the Martyr Award in 2013 to Monks of the Kirti Monastery who self-immolated and in 2016 to self-immolators in Tibet and in exile who sacrificed their lives.
Investigations by China's public security organs into incidents of self-immolation clearly revealed that these protesters were being manipulated and instigated by the highest levels of the exiled Tibetan leadership. Kirti Monastery in the Aba Tibetan and Qiang Autonomous Prefecture is where the greatest number of self-immolation incidents took place; it has been proved that those promoting these incidents have close links with the Tibetan exile leadership.
The investigation of the security organs revealed that the Tibetan exile leadership has four ways of instigating self-immolation: first, planning incidents from abroad through a so-called "press liaison group" based in the Kirti Monastery in Sichuan and the Kirti Monastery in India; second, sending TYC members into Tibet to incite self-immolation; third, mobilizing activists returning from overseas to assist in self-immolation; and fourth, using the Internet and NGOs' social media reach to hype up self-immolation.
The exiled Tibetan leadership has allegedly released a Self-immolation Guide on the Internet – an instruction manual to incite and instruct Tibetans residing within China to burn themselves. The author of this manual is Chabdak Lhamo Kyab, who served for two terms as a member of the Tibetan government in exile, known now as the Central Tibetan Government (CTA) and was the head of a clandestine resistance movement and also a public relations counsellor of the Dalai Lama. He now resides in France.
The Self-immolation Guide is a book consisting of four parts: the first part advocates the idea that self-immolators are great, honourable and intrepid heroes and that both these male and female heroes should always be prepared to sacrifice themselves for a just cause. The second part gives detailed instructions on preparations for self-immolation, including picking important days and places, leaving written or recorded last words, and asking trustworthy friends to help record videos or take photos. The third part introduces self-immolation slogans, instructing victims to always shout the same slogans. And the fourth part illustrates other activities that might accompany self-immolation. The book also contains the timeline of protests since 2009; the life stories of the protesters; the international community's support for the movement; and the exiled Tibetan leadership's efforts to gain global support. "The book", said one source of the leadership "has nothing to do with encouraging self-immolation". At present, the existence of the book has been officially denied by the exiled Tibetan leadership.
Performing self-immolation in public is itself an act of violence, intended to create an atmosphere of terror and of horror. On this issue of principle, the Dalai Lama played an important role. For example, on November 8, 2011, when a new series of self-immolations had just begun, he said in an interview that the point was that self-immolation demanded courage and that "cultural genocide" was the reason behind these "courageous acts". He thereby both showed his appreciation for and approval of self-immolators and promoted his rhetoric of cultural genocide.
On January 3, 2012, he defended self-immolation on the basis that it was superficially an act of violence, but what differentiated violence and non-violence was the motives and aims behind each act, and only an act driven by hatred and anger could be defined as violence. It was clear that he regarded self-immolation as non-violent protest. On October 8, 2012, he said in an interview that he was sure that self-immolators were sacrificing themselves with a sincere motivation and for the benefit of Buddhism and the well-being of Tibetans, and that, from the Buddhist point of view, it was a positive act. Through these words, he has repeatedly and explicitly offered his approval of and praise for self-immolation. He has also hosted a dharma assembly, in his capacity as a religious leader, to expiate the sins of the dead, chant scriptures and pray for them, a promise which turns out to be very persuasive to believers in Tibetan Buddhism. Only recently has the Dalai Lama revised his views on the effectiveness of self-immolation.
Since the Olympic Games of 2008, over 150 Tibetans have set themselves on fire in protest, including 41 monks and eight nuns. Only very few of Tibet's Buddhist clerics or exponents of the human rights community have dared to speak out in Western countries against glorifying, praising or promoting acts of self-immolation for political gain. Also among exile Tibetans, any advocacy against self-immolation is considered incompatible with the agenda of the Tibetan government in exile, and very few would dare provoke the rage of the Dalai Lama for fear of reprisal. Recently, personalities that dared to speak out against the campaign of self-immolation were systematically attacked on social media in what appeared to be a coordinated slander campaign, organized through anonymous accounts. One luminary who did speak out was Tsem Tulku Rinpoche, the spiritual leader of the Malaysian based Buddhist organisation Kechara, who publicly and forcefully opposed the campaign of self-immolation, particularly after a succession of incidents prior the vote of the US budget bill 2018, which included grants to the exiled Tibetan leaders that were in danger of being rejected by Congress. He was severely punished on the social media for his call for non-violence and was tagged a 'Chinese spy' because he upheld a core Buddhist teaching of non-violence.
The fading unity for the Tibetan cause on the path to the 2022 Winter Olympics in Beijing
These violent initiatives succeeded in gaining world media focus on the Tibetan issue but ultimately failed to change the equation with China and tilt the balance in favour of the Dalai Lama's government in exile. As questions of the Tibetan leadership's adequacy became louder over the years, the Dalai Lama and exile leaders have constantly stoked the flames of division between Tibetans, sowing discord and inciting  inter-religious animosity and divisions. Part of the motivation it was to distract Tibetan refugees from the reality that their exiled Tibetan leaders were unable, after 60 years, to offer a realistic prospective for their return to Tibet, or at least formulate a plan for their integration into Indian society.
Since the failure of the attempted rebellions in 1959 and 2008, a series of particularly divisive issues for the Buddhist community, both within Tibet and abroad have been introduced by the Tibetan leadership. The Karmapa controversy was one where the Dalai Lama created conditions for rivalry to beset the Karma Kagyu sect, the second largest school of Buddhism which prevails until this day. As for the largest Tibetan Buddhism school, the Gelug, enmity was introduced by outlawing the worship of one of the sect's most popular deity, Dorje Shugden, a nearly 400-year old practice that began in the 17th century and has become a major practice in Tibetan Buddhism. The Dorje Shugden de facto ban has already existed for two decades since it was initiated by the Dalai Lama and has slowly stirred disunity in Tibet and among the exiled Tibetan communities, leading the Chinese government to consider the Dorje Shugden conflict an important front for undermining what it says are efforts promoted by the Dalai Lama aimed at destabilizing China.
This religious hostility has been fed by considerable propaganda and counterpropaganda efforts during the last two decades and it is still an ongoing battle. It has been continuously observed that Dorje Shugden followers, monks, and monasteries in Tibet and abroad are used as scapegoat and portrayed as heretic, demonic and sectarian, and are branded as Chinese Communist Party supporters or Chinese spies by most NGOs advocating in western countries for the exiled Tibetan leadership's goals. In historical terms, the situation and implications may call to mind Martin Luther's reformation of Christianity centuries ago.
Most nations acknowledge Tibet as a part of China, while none formally recognizes the exiled Tibetan leadership, the Central Tibetan Administration (CTA) – yet a number of them sustain the cause of the exiles in other ways. Because of the need for Western support of the exiled government and the significant role played by externally-based NGOs supporting Tibetan independence, democratizing elements have been added to self-governance in exile, and the vocabulary of human rights, development, environmental protection, and so forth has been deployed by the CTA and supported by Western NGOs. In reality, spirituality and aristocracy are linked through Tibet's traditional system of theocratic government, in which politics and religion were tightly knit. Many exiled government officials continue to promote this system as ideal for Tibet, including the present prime minister of the CTA, Dr. Lobsang Sangay, who recently reaffirmed the urgency of strengthening efforts to facilitate the return of the Dalai Lama to his native land and his former residence in Lhasa, the Potala palace.
However, the repeated requests of many exile leaders to pass orders banning critical voices from any Tibet-related events, accusing such voices to be Chinese spies and/or Dorje Shugden heretics, stand in stark contradiction to democratic principles. Critical voices expose, for example, claims of corruption inside the CTA; some complain that instead of focusing on practical efforts to improve the everyday lives of Tibetan refugees in India, the CTA has often preferred political point-scoring against China; others still have expressed criticism of the Dalai Lama or of the CTA's theocratic orientation.
The US President's attitude reflects the waning support for the Tibetan cause and a change in perception of the Dalai Lama's role as peacemaker. The cause has suffered a gradual dissipation of international goodwill, particularly among the CTA's immediate neighbours and Indian hosts. Countries such as India, Mongolia, and Nepal have traditionally tolerated the activities of the exile leaders and the Dalai Lama, and by doing so risked annoying China, the region's most powerful nation.
"The Winter Olympic Games in 2022 in Beijing will be a symbol of peace, friendship and prosperity, which is welcomed and cherished by all peoples" comments the International Olympic Committee, recognizing its world-class venue legacy from the 2008 Olympic Summer Games. In the last years, the Dalai Lama has embodied an intensified sentiment of political embarrassment among world leaders who seek stable political and profitable economic alliances with China. Beijing 2022 will form part of the future narrative of Tibet and it will be interesting to see if the support for the Dalai Lama will completely evaporate into the clouds of nostalgia for the poems of Allen Ginsberg, the music of Philip Glass, the books of Robert Thurman or the movies of Richard Gere.
Political leaders often conquer international stature by conducting war, but the personas of only a few men of peace – such as Gandhi, King, and Mandela – are prominent. The Dalai Lama's "apostle of nonviolence" persona was built at the end of the Cold War, alongside a campaign to internationalize the Tibet struggle by fostering protests in Tibet, mobilizing Western converts to Tibetan Buddhism, and exploiting the Dalai Lama's capacity to engage Western political and media elites. Boosted by his 1989 Nobel Peace Prize, US excoriations of China and the expectation of its collapse after the Cold War, the Dalai Lama became an international symbol of peace. He successfully combined his divine significance with his political struggle in exile under a veil of non-violence, compassion and selflessness. After decades of internationalization as he reaches the last lines of the book of his life, synonyms of the Dalai Lama as peacemaker are still discursive givens. Only time will tell whether he will be immortalized on the celestial Olympus with Gandhi, King, and Mandela or exiled from the collective memory of mankind.
Shared Territorial Concern, Opposition to US Intervention Prompt Russia's Support to China on Taiwan Question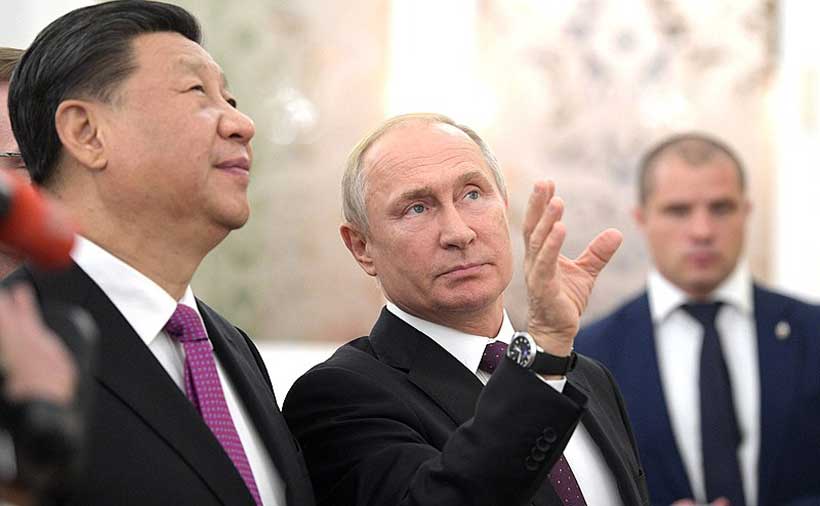 The situation around the island of Taiwan is raising concerns not only in Chinese mainland, Taiwan island or in the US, but also in the whole world. Nobody would like to see a large-scale military clash between China and the US in the East Pacific. Potential repercussions of such a clash, even if it does not escalate to the nuclear level, might be catastrophic for the global economy and strategic stability, not to mention huge losses in blood and treasure for both sides in this conflict.
Earlier this week, Russian Foreign Minister Sergey Lavrov stated that Moscow continued to firmly support Beijing's position on Taiwan as an integral part of China. Moreover, he also underlined that Moscow would support Beijing in its legitimate efforts to reunite the breakaway province with the rest of the country. A number of foreign media outlets paid particular attention not to what Lavrov actually said, but omitted his other remarks: the Russian official did not add that Moscow expects reunification to be peaceful and gradual in a way that is similar to China's repossession of Hong Kong. Many observers of the new Taiwan Straits crisis unfolding concluded that Lavrov's statement was a clear signal to all parties of the crisis: Russia would likely back even Beijing's military takeover of the island.
Of course, diplomacy is an art of ambiguity. Lavrov clearly did not call for a military solution to the Taiwan problem. Still, his remarks were more blunt and more supportive of Beijing than the standard Russia's rhetoric on the issue. Why? One possible explanation is that the Russian official simply wanted to sound nice to China as Russia's major strategic partner. As they say, "a friend in need is a friend indeed." Another explanation is that Lavrov recalled the Russian experience with Chechnya some time ago, when Moscow had to fight two bloody wars to suppress secessionism in the North Caucasus. Territorial integrity means a lot for the Russian leadership. This is something that is worth spilling blood for.
However, one can also imagine that in Russia they simply do not believe that if things go really bad for Taiwan island, the US would dare to come to its rescue and that in the end of the day Taipei would have to yield to Beijing without a single shot fired. Therefore, the risks of a large-scale military conflict in the East Pacific are perceived as relatively low, no matter what apocalyptic scenarios various military experts might come up with.
Indeed, over last 10 or 15 years the US has developed a pretty nasty habit of inciting its friends and partners to take risky and even reckless decisions and of letting these friends and partners down, when the latter had to foot the bill for these decisions. In 2008, the Bush administration explicitly or implicitly encouraged Georgian leader Mikheil Saakashvili to launch a military operation against South Ossetia including killing some Russian peacekeepers stationed there. But when Russia interfered to stop and to roll back the Georgian offensive, unfortunate Saakashvili was de-facto abandoned by Washington.
During the Ukrainian conflicts of 2013-14, the Obama administration enthusiastically supported the overthrow of the legitimate president in Kiev. However, it later preferred to delegate the management of the crisis to Berlin and to Paris, abstaining from taking part in the Normandy process and from signing the Minsk Agreements. In 2019, President Donald Trump promised his full support to Juan Guaidó, Head of the National Assembly in Venezuela, in his crusade against President Nicolas when the government of Maduro demonstrated its spectacular resilience. Juan Guaido very soon almost completely disappeared from Washington's political radar screens.
Earlier this year the Biden administration stated its firm commitment to shouldering President Ashraf Ghani in Afghanistan in his resistance to Taliban advancements. But when push came to shove, the US easily abandoned its local allies, evacuated its military personal in a rush and left President Ghani to seek political asylum in the United Arab Emirates.
Again and again, Washington gives reasons to conclude that its partners, clients and even allies can no longer consider it as a credible security provider. Would the US make an exception for the Taiwan island? Of course, one can argue that the Taiwan island is more important for the US than Afghanistan, Venezuela, Ukraine and Georgia taken together. But the price for supporting the Taiwan island could also be much higher for the US than the price it would have paid in many other crisis situations. The chances of the US losing to China over Taiwan island, even if Washington mobilizes all of its available military power against Beijing, are also very high. Still, we do not see such a mobilization taking place now. It appears that the Biden administration is not ready for a real showdown with Beijing over the Taiwan question.
If the US does not put its whole weight behind the Taiwan island, the latter will have to seek some kind of accommodation with the mainland on terms abandoning its pipe-dreams of self-determination and independence. This is clear to politicians not only in East Asia, but all over the place, including Moscow. Therefore, Sergey Lavrov has reasons to firmly align himself with the Chinese position. The assumption in the Kremlin is that Uncle Sam will not dare to challenge militarily the Middle Kingdom. Not this time.
From our partner RIAC
Russia-Japan Relations: Were Abe's Efforts In Vain?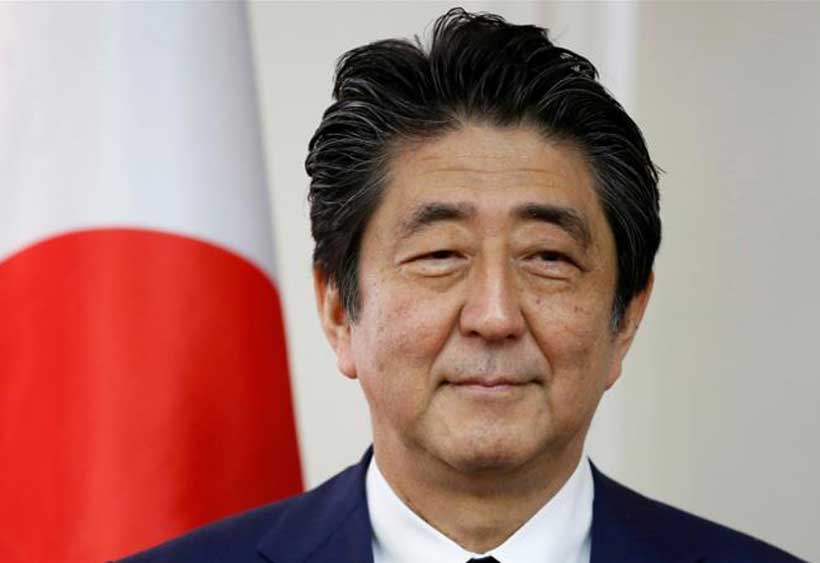 Expanding the modest elements of trust in the Japan-Russia relationship, talking through reciprocal concerns before they lead to conflict, avoiding bilateral incidents, and engaging in mutually beneficial economic cooperation is the way forward.
One year after the end of Shinzo Abe's long period of leadership, Japan has a new prime minister once again. The greatest foreign policy challenge the new Japanese government led by Fumio Kishida is facing is the intensifying confrontation between its large neighbor China and its main ally America. In addition to moves to energize the Quad group to which Japan belongs alongside Australia, India, and the United States, U.S. President Joe Biden's administration has concluded a deal with Canberra and London to provide Australia with nuclear-powered submarines which in future could patrol the Western Pacific close to Chinese shores. The geopolitical fault lines in the Indo-Pacific region are fast turning into frontlines.
In this context, does anything remain of the eight-year-long effort by former prime minister Abe to improve relations with Russia on the basis of greater economic engagement tailored to Moscow's needs? Russia's relations with China continue to develop, including in the military domain; Russia's constitutional amendments passed last year prohibit the handover of Russian territory, which doesn't bode well for the long-running territorial dispute with Japan over the South Kuril Islands; and Russian officials and state-run media have been remembering and condemning the Japanese military's conduct during World War II, something they chose to play down in the past. True, Moscow has invited Tokyo to participate in economic projects on the South Kuril Islands, but on Russian terms and without an exclusive status.
To many, the answer to the above question is clear, and it is negative. Yet that attitude amounts to de facto resignation, a questionable approach. Despite the oft-cited but erroneous Cold War analogy, the present Sino-American confrontation has created two poles in the global system, but not—at least, not yet—two blocs. Again, despite the popular and equally incorrect interpretation, Moscow is not Beijing's follower or vassal. As a power that is particularly sensitive about its own sovereignty, Russia seeks to maintain an equilibrium—which is not the same as equidistance—between its prime partner and its main adversary. Tokyo would do well to understand that and take it into account as it structures its foreign relations.
The territorial dispute with Russia is considered to be very important for the Japanese people, but it is more symbolic than substantive. In practical terms, the biggest achievement of the Abe era in Japan-Russia relations was the founding of a format for high-level security and foreign policy consultations between the two countries. With security issues topping the agenda in the Indo-Pacific, maintaining the channel for private direct exchanges with a neighboring great power that the "2+2" formula offers is of high value. Such a format is a trademark of Abe's foreign policy which, while being loyal to Japan's American ally, prided itself on pursuing Japanese national interests rather than solely relying on others to take them into account.
Kishida, who for five years served as Abe's foreign minister, will now have a chance to put his own stamp on the country's foreign policy. Yet it makes sense for him to build on the accomplishments of his predecessor, such as using the unique consultation mechanism mentioned above to address geopolitical and security issues in the Indo-Pacific region, from North Korea to Afghanistan. Even under Abe, Japan's economic engagement with Russia was by no means charity. The Russian leadership's recent initiatives to shift more resources to eastern Siberia offer new opportunities to Japanese companies, just like Russia's early plans for energy transition in response to climate change, and the ongoing development projects in the Arctic. In September 2021, the annual Eastern Economic Forum in Vladivostok did not feature top-level Japanese participation, but that should be an exception, not the rule.
Japan will remain a trusted ally of the United States for the foreseeable future. It is also safe to predict that at least in the medium term, and possibly longer, the Russo-Chinese partnership will continue to grow. That is no reason for Moscow and Tokyo to regard each other as adversaries, however. Moreover, since an armed conflict between America and China would spell a global calamity and have a high chance of turning nuclear, other major powers, including Russia and Japan, have a vital interest in preventing such a collision. Expanding the still very modest elements of trust in the Japan-Russia relationship, talking through reciprocal concerns before they lead to conflict, avoiding bilateral incidents, and engaging in mutually beneficial economic cooperation is the way forward. The absence of a peace treaty between the two countries more than seventy-five years after the end of the war is abnormal, yet that same unfinished business should serve as a stimulus to persevere. Giving up is an option, but not a good one.
From our partner RIAC
Kishida and Japan-Indonesia Security Relations: The Prospects
In October, Japan had inaugurated Fumio Kishida as the new prime minister after winning the Liberal Democratic Party (LDP) presidential election earlier. Surely this new statesmanship will consequently influence Tokyo's trajectory in international and regional affairs, including Southeast Asia.
Not only that Japan has much intensive strategic cooperation with Southeast Asians for decades, but the region's importance has also been increasing under Japan's Free and Open Indo-Pacific (FOIP). Southeast Asia, as a linchpin connecting the Indian Ocean and the Pacific Ocean, is key to Japan's geostrategic interest and vision.
Since the LDP presidential election debate, many have identified Kishida's policy trajectory, including in the defense and security aspect. Being bold, Kishida reflected its hawkish stance on China, North Korea, and its commitment to strengthening its alliance with Washington. Furthermore, Kishida also aimed to advance the geostrategic and security initiatives with like-minded countries, especially under FOIP.
One of the like-minded countries for Japan is Indonesia, which is key Japan's key partner in Southeast Asia and Indo-Pacific.
This article maps the prospect of Japan's security cooperation with Indonesia under the new prime minister. It argues that Prime Minister Kishida will continue to grow Japan's security cooperation with Indonesia to adjust to the changing security environment in Indo-Pacific.
Japan – Indonesia Common Ground
In its basic principle, Japan and Indonesia shared the same values in democracy, rules-based order, and freedom of navigation in developing strategic cooperation, especially in the maritime security aspect.
In the geostrategic context, Japan and Indonesia also have significant similarities. Both countries are maritime countries and seeking to maximize their maritime power, as well as having formally synchronized geostrategic vision. While Japan has FOIP, Indonesia has Global Maritime Fulcrum (Poros Maritim Dunia) and leading initiator for ASEAN Outlook on the Indo-Pacific (AOIP).
In capitalizing on this shared vision, since Shinzo Abe and Joko "Jokowi" Widodo era, Japan and Indonesia have initiated much new security cooperation ranging from a high-level framework such as 2+2 Foreign and Defense Ministers' Meeting in 2015 and 2021 to capacity building assistances and joint exercises. Furthermore, defense equipment transfers and joint technology development were also kicked off under Abe-Jokowi.
Kishida's Foreign Affairs and Defense Profile
Compared to his predecessor, Suga Yoshihide, Prime Minister Kishida is more familiar with foreign affairs.
Personally, Kishida comes from a political family and spent several years living in the United States, reflecting his exposure to the international and political environment from an early age. This is significantly different from Suga, who grew up in a strawberry farmer family in a rural area in Akita Prefecture.
Politically, served as foreign minister under Shinzo Abe, Fumio Kishida is the longest-serving foreign minister in Japan's history. This reflects his extensive understanding of current world affairs, compared to Suga who spent most of his prime political career in the domestic area such as being chief cabinet secretary and minister for internal affairs & communication.
Specifically, in defense and security posture, Prime Minister Kishida is willing to go beyond the status quo and not blocking any key options in order "to protect citizens". During his policy speeches, he stated that he is not ruling out the option to build attacking capabilities due to the severe security environment surrounding Japan. Also, Kishida will not limit the defense budget under 1% of Japan's gross domestic product if necessary.
Future Security Cooperation Trajectory with Indonesia
In short, policy continuity will play a huge role. One of the reasons why Kishida was able to win over more popular Kono was due to his moderate liberalness, demonstrating stability over change. This was more preferred by faction leaders in LDP.
In defense and foreign affairs, the continuity is boldly shown as despite appointing entirely new ministers in his cabinet, the only two ministers retained by Kishida are Foreign Minister Motegi and Defense Minister Kishi. By this, it sent the narrative to the international community that there will not be significant turbulence caused by the changing leadership on Japan's side.
As a background context on Indonesia, Fumio Kishida was the foreign minister from the Japanese side behind the 2+2 Foreign and Defense Ministers' Meeting with Indonesia in 2015. Indonesia is the only country Japan has such a high-level security framework within Southeast Asia. This framework has led Japan and Indonesia to have a second edition of the 2+2 meeting in 2021, resulting in many practical cooperation deals in defense and security.
The other setting supporting Kishida's policy continuity, especially in the context with Indonesia is that his foreign minister's counterpart, Retno Marsudi, was still in charge from the last time Kishida left the foreign minister post in 2017, until today. Initiating the 2+2 framework together, it will be easier for Kishida to resume his relationship with both President Jokowi and Foreign Minister Retno in advancing its strategic cooperation with Indonesia, especially in the defense and security area.
The prospect of continuity is also reflected in Kishida's commitment to continue the geostrategy relay of both his predecessors, Shinzo Abe and Suga Yoshihide, in achieving the FOIP vision.
Not only that Indonesia is having a similar vision of maritime prosperity and values with Japan, but Indonesia is also concerned with South China Sea dynamics as it started to threaten Indonesia's remote islands, especially Natuna Islands. As this is a crucial cooperation opportunity, Kishida needs to continue assisting Indonesia to improve the security and prosperity of its remote islands. Thus, as Kishida also admitted that Indonesia is a major country in ASEAN, having favorable relations with Indonesia is important for Japan's geostrategy.
Challenges
To capitalize on the potentials with Indonesia, Kishida needs to support Indonesia's strategic independence as well as to make the best of his position as one of the United States' allies in Asia.
Despite his tougher stance on China and Taiwan issues, Kishida cannot fully project Japan's rivalry with China to Indonesia. In addition to its strategic independence, Indonesia has and needs strong strategic relations with China to support many of the vital development projects surrounding Indonesia. This cannot be touched.
Also, Japan needs to bridge Indonesia, as well as other like-minded Southeast Asian countries, with the Quad and AUKUS proponents. Indonesia is formally stated that it is concerned about the ownership of nuclear-powered weapons by its neighboring countries. On the other side, Japan supported AUKUS and is a close ally of the U.S. Kishida's ability to grab this opportunity will solidify Japan's credibility and position among Southeast Asians.