South Africa: Better Education & Spatial Integration Crucial for Reduced Inequality, Job Creation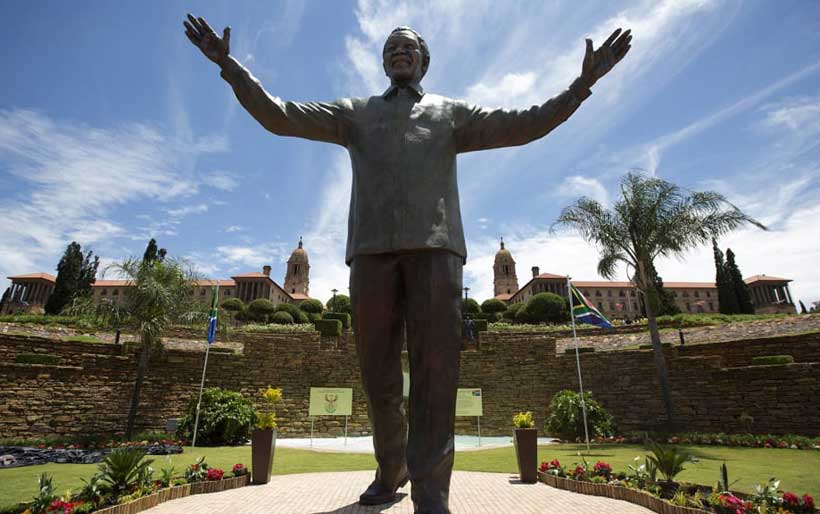 In an environment of accelerating but still modest growth, government policies that stimulate competition and create the fiscal space needed to build a skilled labor force from the poor population of South Africa, would create jobs and help reduce inequality, according to the South Africa Economic Update released by the World Bank today.
The World Bank expects real growth in gross domestic product (GD) to accelerate from 1.3 percent in 2017 to 1.4 percent in 2018, supported by a rise in confidence, global growth and benign inflation. For 2019, the forecast is 1.8 percent and 1.9 percent in 2020. But despite this modest rebound, growth in South Africa remains constrained and continues to lag behind its peers. Overall, South Africa is projected to remain largely below the average growth rate of 4.5 percent in 2018 and 4.7 percent in 2019 in emerging markets and developing economies.
"This outlook calls for fundamental policy action to turn the economy around through policies that can foster inclusive growth and reduce inequality," said Paul Noumba Um, World Bank Country Director for South Africa.  "Creating labor demand and fiscal space to finance improved education as well as reinforcing spatial integration will enhance the ability of the poor people of South Africa to participate meaningfully in the economy".
The special focus section of this 11th edition of the South Africa Economic reviews the evolution and nature of South Africa's inequality – among the highest in the world– arguing that it has increasingly been driven by labor market developments that demand skills the country's poor currently lack. It suggests that significantly raising South Africa's economic potential will require breaking away from the equilibrium of low growth and high inequality in which the country has been trapped for decades, discouraging the investment needed to create jobs.
Simulations assessing the potential impact of a combination of various policy interventions on jobs, poverty, and inequality suggest a scenario in which the number of poor people could be brought down to 4.1 million by 2030, down from 10.5 million in 2017. This would be driven by increasing the skilled labor supply among poor households through improved education and spatial integration as well as increasing labor demand through strengthened competition.
In this scenario, the Gini index of inequality would be reduced from 63 today to 56 in 2030. An additional 800,000 jobs would be created with higher wages for workers from poor households, and cheaper goods and services contributing to these outcomes, according to the report.
"In the short term, these policy interventions would include, getting the implementation of the recently granted free higher education right, continuing to address corruption, improving the competitiveness of strategic state-owned enterprises, restoring policy certainty in mining, further exposing South Africa's large conglomerates to foreign competition and facilitating skilled immigration," said Sebastien Dessus, World Bank Program Leader.
In the longer term, the report suggests that improving the quality of basic education delivered to students from poor backgrounds and reinforcing the spatial integration between economic hubs, where jobs are located, and underserviced informal settlements, would reduce poverty and inequality and support job creation.
Nigeria's Youth Face Growing Challenges
Nigeria is the most populous country in Africa. It has approximately 210 million population. Nigeria has the third-largest youth population in the world, after China and India, with more than 90 million of its youth population under the age of eighteen. While this is considered as a huge human resource, the youth also face unprecedented challenges including growing unemployment and insecurity resulting from ethnic conflicts.
As Nigeria is persistently engulfed with so many challenges and problems, it requires systematic well-defined approach in order to overcome them and make way for peaceful and promising future for the youth. Retaining well-trained professionals has been identified as one of the goals of the government. The current situation still makes the future bleak for majority of them. Some say there is hope on the horizon, only if economic policies generate needed employment, youth policies backed by adequate funds by Federal Government of Nigeria.
In September, Kester Kenn Klomegah met with the former candidate of the Social Democratic Party (2019) for House of Representatives and now the President of the Middle Belt Youth Council, Hon. Emmanuel Zopmal, for an interview during which he talked about current situation, the challenges and the way forward. Here are the interview excerpts:
Q: Why the youth are showing increasing signs of frustration these few years especially those in middle belt of the Federal Republic of Nigeria?
A: That is very interesting. I would say that frustration, in any way, is part of human life. It could come at any time. There are conditions that make someone to be under frustration. In this instance, harsh situation or condition one faces in life without sign of overcoming it. This makes a person frustrated. It usually comes with worry over certain particular situation.
In the Federal Republic of Nigeria, the Middle Belt is a region that has been under immense pressure from politics and economy. Then the socio-cultural condition has also influenced our lives. The worse now is the high insecurity existing in the country. These factors are, indeed, contributing to the frustration perception we're talking about here. You can imagine a society of people facing these forms of structural violence for these several years and there is no sign of overcoming these situations.
Q: In your objective assessment, what has contributed to the growing unemployment in the country, considered as the Giant of Africa?
A: Unemployment is an economic index. It can be relative in nature. People are employed in formal or informal economy. The extent to which people need to live an average life with an appreciable level of income that can provide for basic needs should be the major concern of unemployment index. Unemployment perception varies as well. For example, there are two categories, those in the public sector and those in private.
Growing unemployment index can be attributed to mismanagement of the economy. Economy of every country determines how the country is structured, administered and managed for the benefit of the broad majority of the population. Without this, a country will definitely face high unemployment rate.
Secondly, the system of education plays a role here, the most important aspects that contribute to unemployment perception index. Innovative education produces a high quality of graduates who can create jobs. The standard of education should not be conservative. Research and public policy on education help to get out of this problem often referred to as unemployment.
Frankly speaking, it is difficult to understand why Nigeria claims the Giant of Africa. Perhaps, this claim is only by its huge population. Besides that, Nigeria is not a Giant of Africa.
Q: What are your views about the policies of the Federal administration in addressing problems of the youth, especially young graduates?
A: If the government focuses on research and policy, it will help in addressing the problems of youth. Anyway, one cannot actually measure what are the real problems of the youth, especially young graduates. As earlier mentioned, programs such as innovative education will help graduates to overcome employment challenges. Of course, innovation comes through talent or through research. This development can bring changes in the status quo. People will have access to new ways of doing things that help their lives.
Q: Does the current constitution adequately guarantee youth's welfare? What are the pitfalls in the implementation of aspects of the Constitution that connect or relate with youth?
A: Unfortunately, I look at welfare as benevolence. It makes the younger generation too dependent and unproductive since government provides their welfare. Youth empowerment should simply be a question of policy not constitution. Nigeria's 1999 Constitution only provided policy, the issue of youth is not mentioned. It talks only about welfare of the "citizens" in the country. In my candid view, capacity of education and skillset of the youth should be the welfare package of our government.
Q: As former candidate of the Social Democratic Party (2019) for House of Representatives, do you still press for youth issues?
A: In the African context, I am still among the youth. Youth is my major constituency. As a former presidential candidate of the National Youth Council of Nigeria (2015), I had my youth policy programs as the key manifesto. I will continue to press for youth's political participation, contemporary educational standard, skillset, and empowerment.
Q: And now as the President of the Middle Belt Youth Council, what do you consider as the main challenges and the way forward for the youth in Federal Republic of Nigeria?
A: At the moment, the future of our youth must be secured by curbing the ravaging insecurity in the country. With the current rampant insecurity, we cannot move forward. Secondly, the attitude of growing nepotism by government officials in public offices, this culture is bad for our youth. It has to be checked in order not to transfer it to the youth. Government has to take the youth as its national priority. Deliberate policy programs in technological advancement will open up the new horizon for the youth. The youth have to be fully engaged in meaningful activities.
South Sudan: Progress on peace agreement 'limps along'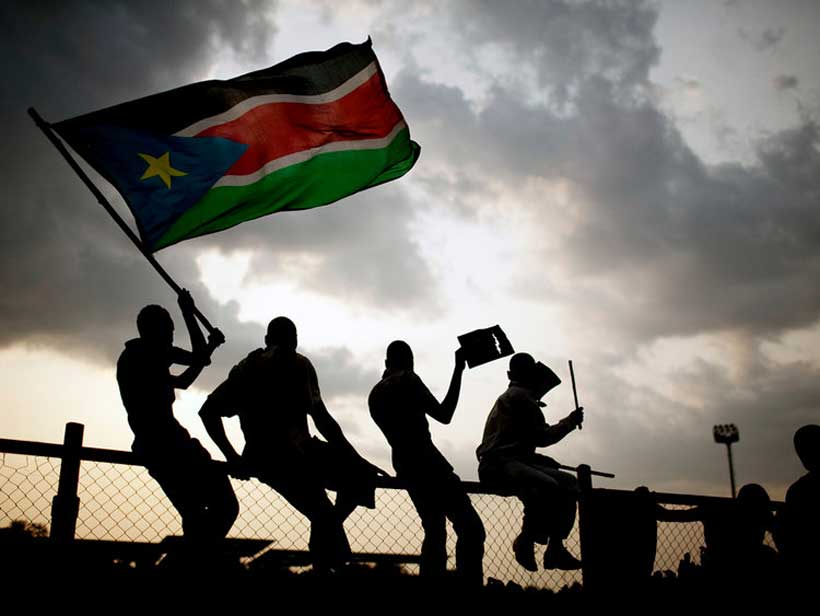 Although the transitional government in South Sudan continues to function, with state governors now appointed, among other developments, progress on the 2018 peace agreement "limps along", the top UN official in the country told a virtual meeting of the Security Council on Wednesday.
David Shearer, head of the UN Mission in South Sudan (UNMISS), updated ambassadors on the country's ongoing political and security situations, which are unfolding amid the COVID-19 pandemic and an upturn in inter-communal violence in Jonglei and other states.
"COVID-19 has slowed implementation of the peace agreement, including meeting key benchmarks, but the pandemic is not entirely to blame", he said, speaking from the capital, Juba.
"We are seeing a reversion to 'business as usual' where progress on the peace agreement itself limps along."
The peace agreement was the latest deal in efforts to end political infighting and violent conflict in South Sudan, the world's youngest nation.
The country gained independence from Sudan in 2011 but descended into chaos roughly two-and-a-half years later following an impasse between President Salva Kiir and his former deputy, Riek Machar.
Progress 'painfully slow'
Today, South Sudan now has five vice presidents who head clusters of ministries where activities are progressing well, according to Mr. Shearer.
"Elsewhere, however, progress has been painfully slow", he reported. "Cabinet meetings occur irregularly, and the South Sudanese want to see the President and vice presidents meeting and working collectively."
Meanwhile, there has been "almost no movement" on security sector reform, while the Transitional National Legislative Assembly has yet to be reconstituted, which is delaying progress on the Constitution.
Mr. Shearer said these continuing delays risk pushing elections out well beyond the timeline prescribed under the agreement, which will only add to the people's growing disillusionment.
Inter-communal tensions remain high
The UN mission chief also briefed on the violence among Nuer, Murle and Dinka communities in Jonglei State over the past six months, which has left 600 people dead and homes torched, with women and children kidnapped. The situation has since calmed though tensions remain high. Mr. Shearer said a recent meeting among senior leaders, organized by UNMISS, was encouraging.
However, the mission was thwarted in attempts to deploy peacekeepers following attacks launched by the National Salvation Front armed group in areas of Central Equatoria state, which were met by heavy government fire.
"For the past three weeks, the usual mechanisms through which UNMISS coordinates its movement have seriously deteriorated. COVID-19 can be partly blamed but the influence of hardliners in the security forces is the principal obstacle," he said.
Later in the meeting, South Sudanese activist and feminist, Nyachangkuoth Rambang Tai, shared her concerns about the ongoing inter-communal violence and the need for greater women's participation in governance and peacebuilding.
She called on the international community to urgently support local civil society organizations, particularly those led by women.
"Another way to help address the cycle of violence is to ensure transitional justice is made a priority. We cannot except citizens who lost their loved ones, or whose loved ones have been killed, to forgive and move on without healing and accountability. This is unrealistic and will only encourage conflict," said Ms. Tai, the Gender and Social Justice Manager with Assistance Missions for Africa.
Violence impacts humanitarians
Mr. Shearer outlined how South Sudan is faring in the wake of recent floods affecting some 500,000 citizens.
On Wednesday, the World Food Programme (WFP) reported that it is reaching vulnerable families with urgently needed assistance.
Aid workers have been striving to help communities impacted by the flood waters, as well as the violence, and now the pandemic. Sometimes they pay a heavy price, as Mr. Shearer pointed out.
"This year, seven aid workers have tragically lost their lives and another 144 have been evacuated because of sub-national violence", he said.
"This meant an upturn in violence stemming from splintering between and within groups. The difference this year is that external political actors are fuelling these local conflicts with military advice and with heavy weapons."
Millions in need
COVID-19 has only added to the ongoing suffering in South Sudan. The UN Humanitarian Coordinator reported that during the annual hunger season a few months back, some 6.5 million people, or more than half the population, faced severe food insecurity.
"Overall this year, 7.5 million people now need humanitarian assistance –and that's close to levels in 2017 when we warned of famine", Mark Lowcock told the Council. He added that some 1.3 million under-fives are forecasted to be malnourished: the highest figure in four years.
The UN relief chief urged ambassadors to fund a $1.9 billion response plan to meet the ever-growing needs.
Changes at POC sites
With the transitional government in place and a ceasefire holding, the UN Mission in South Sudan is looking at how to better support peace efforts and protect civilians.
More than 180,000 people are still living in Protection of Civilian (POC) sites at five UNMISS bases across the country, and Mr. Shearer said the conditions which led to their establishment no longer exist.
As a result, UNMISS has gradually withdrawn its troops and police from "static duties" at the Bor and Wau POC sites, following consultations with the Government and others, including displaced persons.
"The spike in subnational violence is occurring in remote areas, not near our POC sites. Therefore, we have to deploy our forces to provide protection where there is greatest need," he said, emphasizing the need for the UN force to be robust, nimble and proactive.
Mr. Shearer explained that following the gradual withdrawal of UN peacekeepers, the POC sites will be under the control of the Government.
He stressed that no one will be pushed out or asked to leave when this transition occurs, while humanitarian services will continue.
Why Young African Scholars Must Engage the Law and Politics of Africa through New Perspectives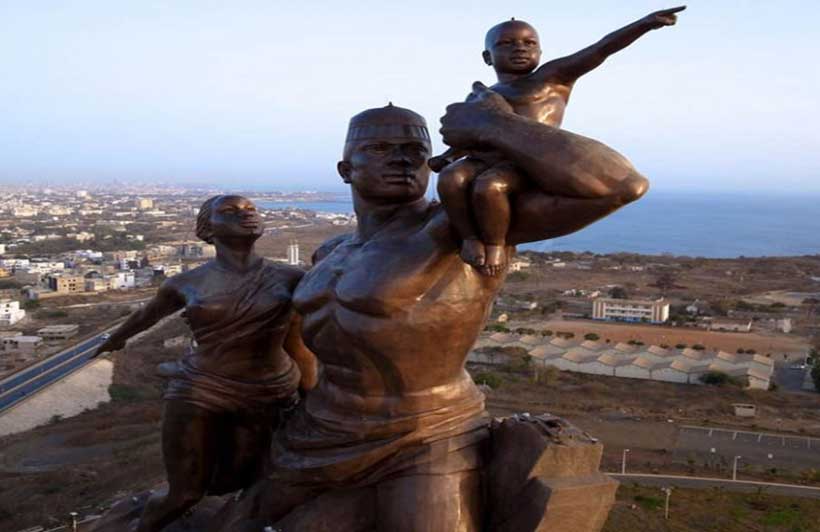 The Year of Africa was a powerful phase, a transitional moment that saw Africa in liberated black and white images. In one, a woman wearing sunglasses and sitting astride a motorcycle scooter communicated freedom and a promise of a bold future.In another, a smiling, young woman in a polka dot dress wore Independence in a sash, followed by a happy crowd. In yet another, a grinning man borne on the shoulders of two other men in a throbbing crowd, carried a placard that read: COMPLETE INDEPENDENCE 1961. It was the year that saw seventeen African states begin a journey of black statehood. Those images were metaphors of liberty in a continent that had been kept away from deciding the course of its own destiny. 1960 was a beginning and the end of the African struggle.
It was the beginning of the African struggle because Africans in the independent states were transitioning from struggling against colonialism to contending against the political realities of their post-independent states. And it was the end, because those Africans didn't have to contend against colonialism any more. In the true picture of things, it was a transition from the political control of people who sought the wealth of the continent to a struggle with murderous regimes, and the sad realization of the true damage that colonialism had wreaked in the political arrangement of the people.In Nigeria, it was the beginning of the weaponization of ethnicity and of resentful distrust in state politics.
Africa in the 1960s was a dramatic spectacle of violence, new beginnings and the creation of histories that has informed the present. Independence movements aspired towards liberated African states. The consciousness of colonial restraints inspired actions that marked the trajectory of the continent's destiny. The political history of Africa's becoming is a timeline of seesaw moments. Dictators have risen and have fallen in the hubris of forgetfulness thatthe powers that saw to their rise could see to their fall. The legal systems, processes, institutions and the politics of Africa were forged in the turbulence of African history.
Today it is easy to say that Africa has made progress in its strides towards social and political evolution, but the past is a mirror of solutions to present problems. This is why it has become imperative for newer approaches to emerge in the study of law and politics in the context of Africa. Founded in 2020 by me, the Carnelian Journal of Law and Politics is Africa's response to the need for new insights on law and politics in the African context. This new journal gives young African researchers the opportunity to contribute top quality perspectives to the discourse on the law and politics of Africa. This is important as newer voices are needed to give an inter-generational balance to the debate on African law and politics. And this is why the journal has emerged to bridge the scholarly gap.